I've loved ginger biscuits since I was a kid, which is odd considering sugar and I've been best friends for years now, and any sort of remotely spicy thing would never dare approach me. Except if it were a crunchy, gingery, buttery, spicy-but-sweet biscuit. A big stack of said biscuits and I would be inseparable. They make great gifts, if you're feeling generous, and are so ridiculously easy to make, I hardly think they should be restricted to just a Christmas appearance.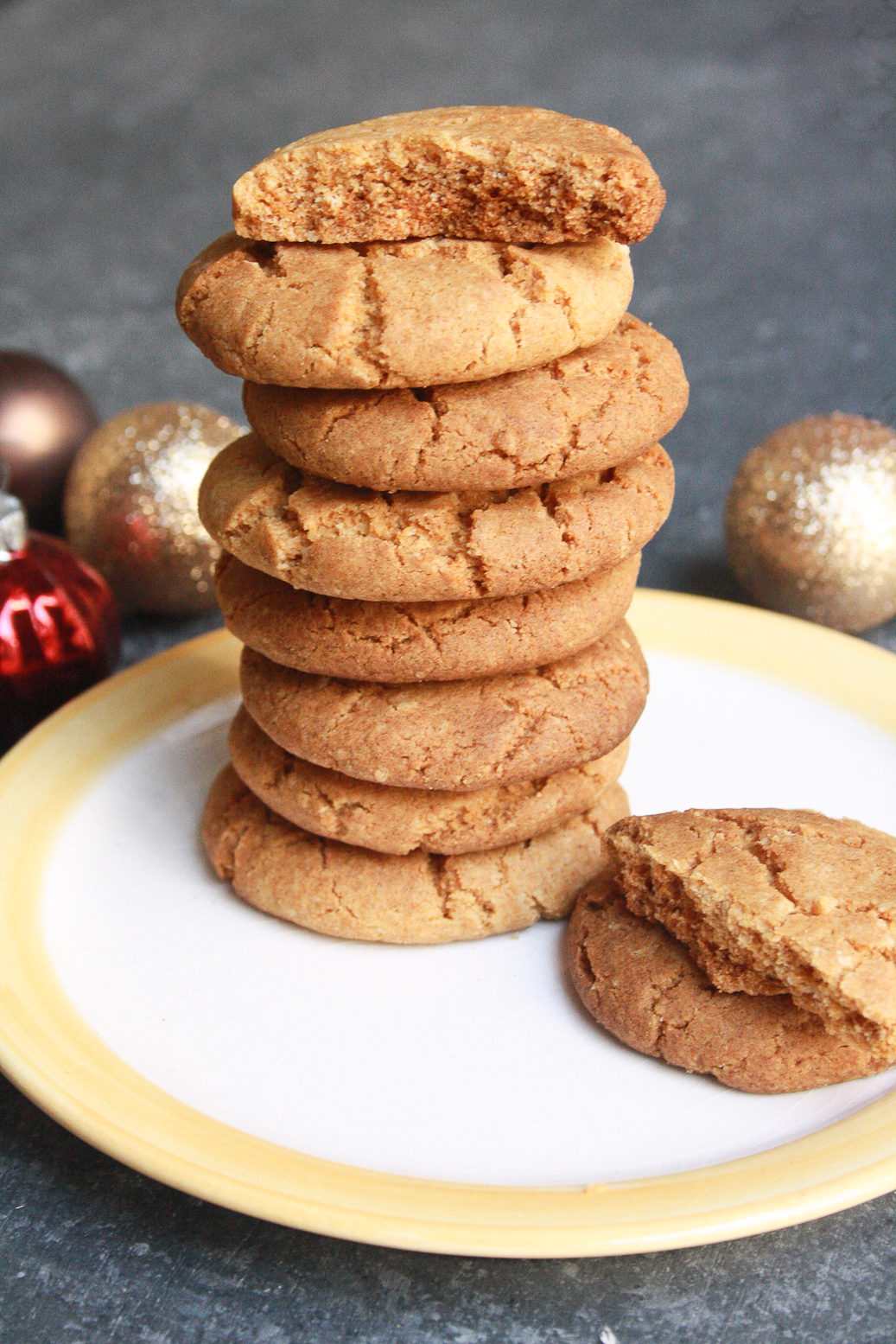 These are not the soft and chewy versions I made earlier. They are firm, crunchy, and are absolutely divine dunked into a hot beverage of your choice. They can be as thick or thin as you'd like, the dough requires no chilling and they can be stored away in an airtight tin without any fear of becoming soft, even in a hot country. Merry Christmas you guys!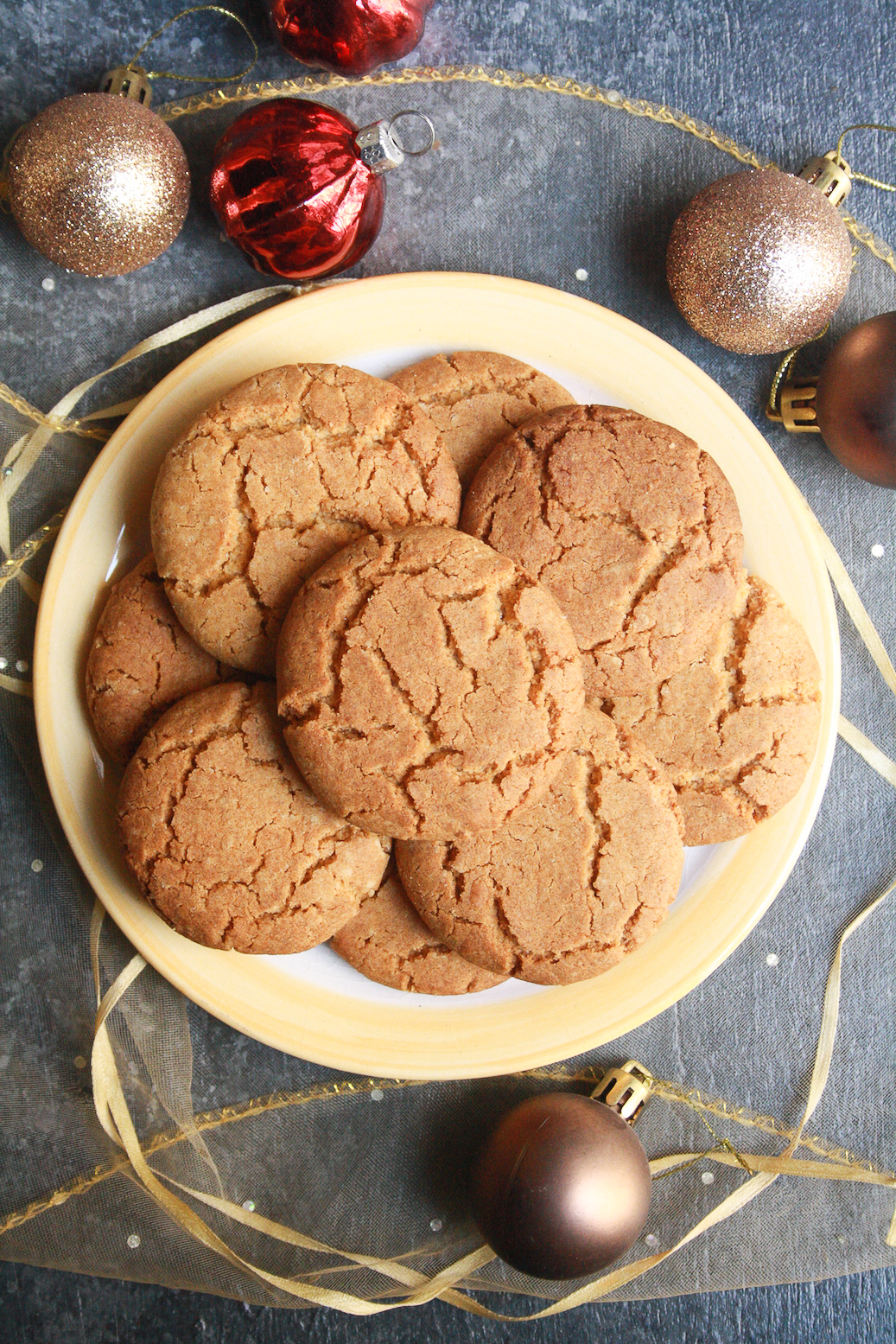 The dough needs to be shaped into small discs because these are not the kind of butter-laden bicsuits that spread a lot. They spread fairly elegantly, without any fear of one running into the other on your baking sheet. Those little crinkles form magically and you can bake them a few minutes longer for a darker, crunchier biscuit. They are exactly, and I mean exactly like the ones I used to eat out a packet and until I discovered this recipe by Jessica, I had no idea how to replicate them.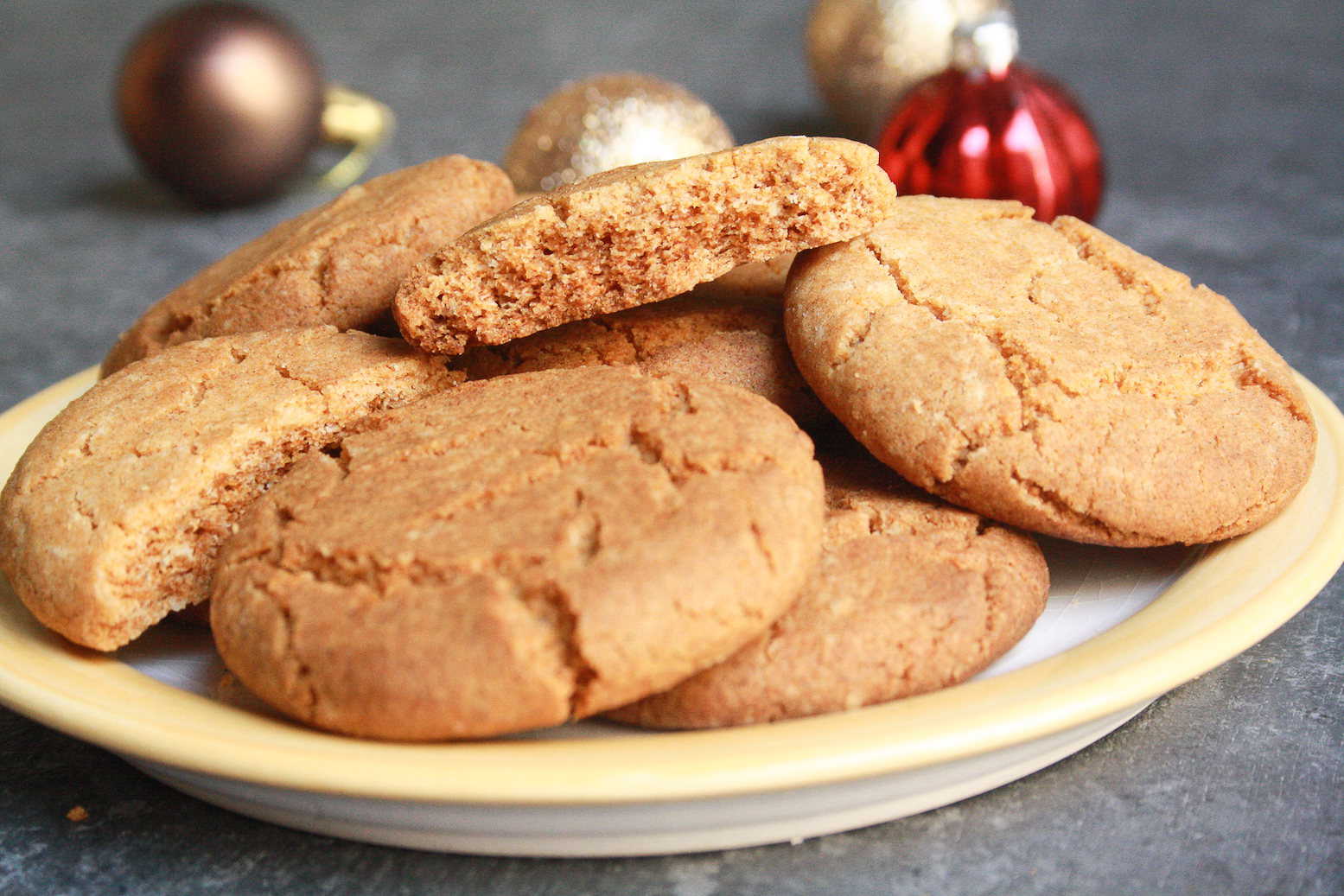 The process is similar to making shortbread but you'll use softened butter instead of cold for that soft, pliable dough. I swapped the golden syrup for honey, and it gives the dough a lovely flavour. I still had self-raising flour on hand, and you can buy a packet by Blue Bird or make your own (see recipe notes). This makes a small batch, so feel free to double, triple, quadruple the recipe for a holiday party, holiday gifts, holiday binging. Get baking!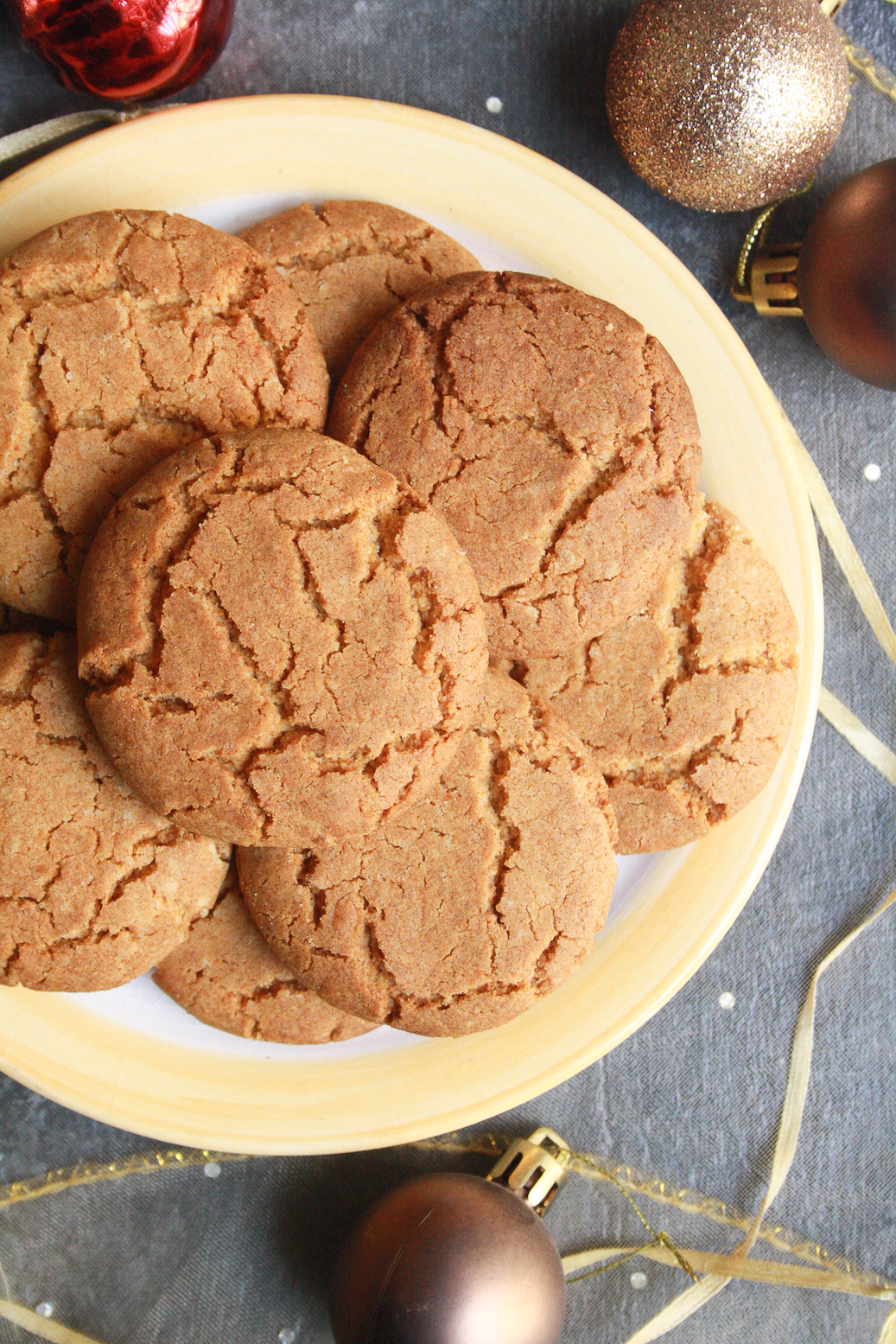 Crunchy Ginger Biscuits
Perfectly sweet and spicy ginger biscuits waiting to be dunked into a mug of hot tea!
Author:
The Desserted Girl
Ingredients
¾ cup self-raising flour*
1 tsp baking soda
1 heaping tsp ginger powder
¼ cup caster sugar
¼ cup butter, softened (50 gms)
2 tbsps honey
Instructions
Preheat the oven to 190 C and lightly grease a baking tray or line it with a silicone mat.

Sift the flour, baking soda and ginger in a bowl, then add the sugar and mix.

Rub the butter into this mixture till it resembles fine breadcrumbs.

Stir in the honey and bring the dough together with your fingers. It will be soft, but pliable.

Form equal sized rounds with the dough and shape them into small, lightly flattened discs. The flatter they are, the crispier so this is entirely up to you. Place them on the baking tray about an inch apart.

Bake for 10 minutes for lighter, softer cookies and 13 to 15 minutes for darker, crunchier cookies. Rotate the tray halfway through baking especially if your oven has hot-spots like mine does.

Allow to cool on the baking tray for 5 minutes before transferring to a wire wrack to cool completely. Store in an airtight tin and enjoy for days!

Notes
*Measure the flour correctly to avoid doughy cookies by fluffing up the flour in the container and spooning it lightly into the measuring cup without shaking or tapping it.

*Blue Bird makes self-raising flour in India but you could also use ¾ cup all-purpose flour sifted with 1 tsp baking powder.