There is only one good thing about summer in India. Mangoes!! I've been wanting to try out a cheesecake for ages and thought why not make one with mangoes. Making cheesecake in our country does need some improvisation. Philadelphia Cream Cheese, though finger lickin' good, will burn a hole in your pocket. I used one small box of Arla Cream Cheese as a trial and was quite pleased with the result. But in the future, I plan to use homemade cream cheese (basically hung curd, drained of all water, that's it!)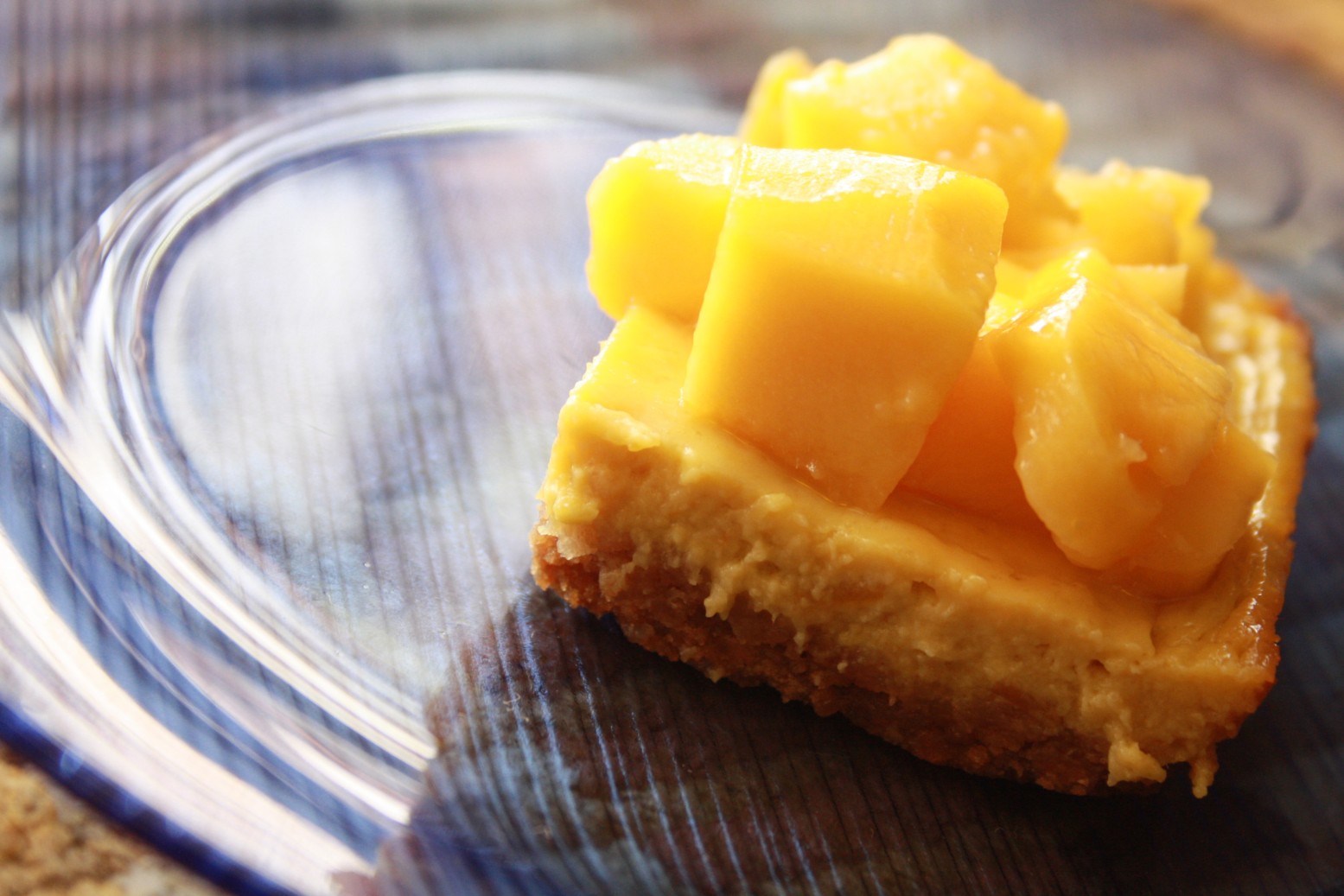 This is a really yummy, mango-y, creamy cheesecake, perfect as a summer dessert. I based it on this recipe but had to wing it too, which I'm giving myself a pat on the back for 🙂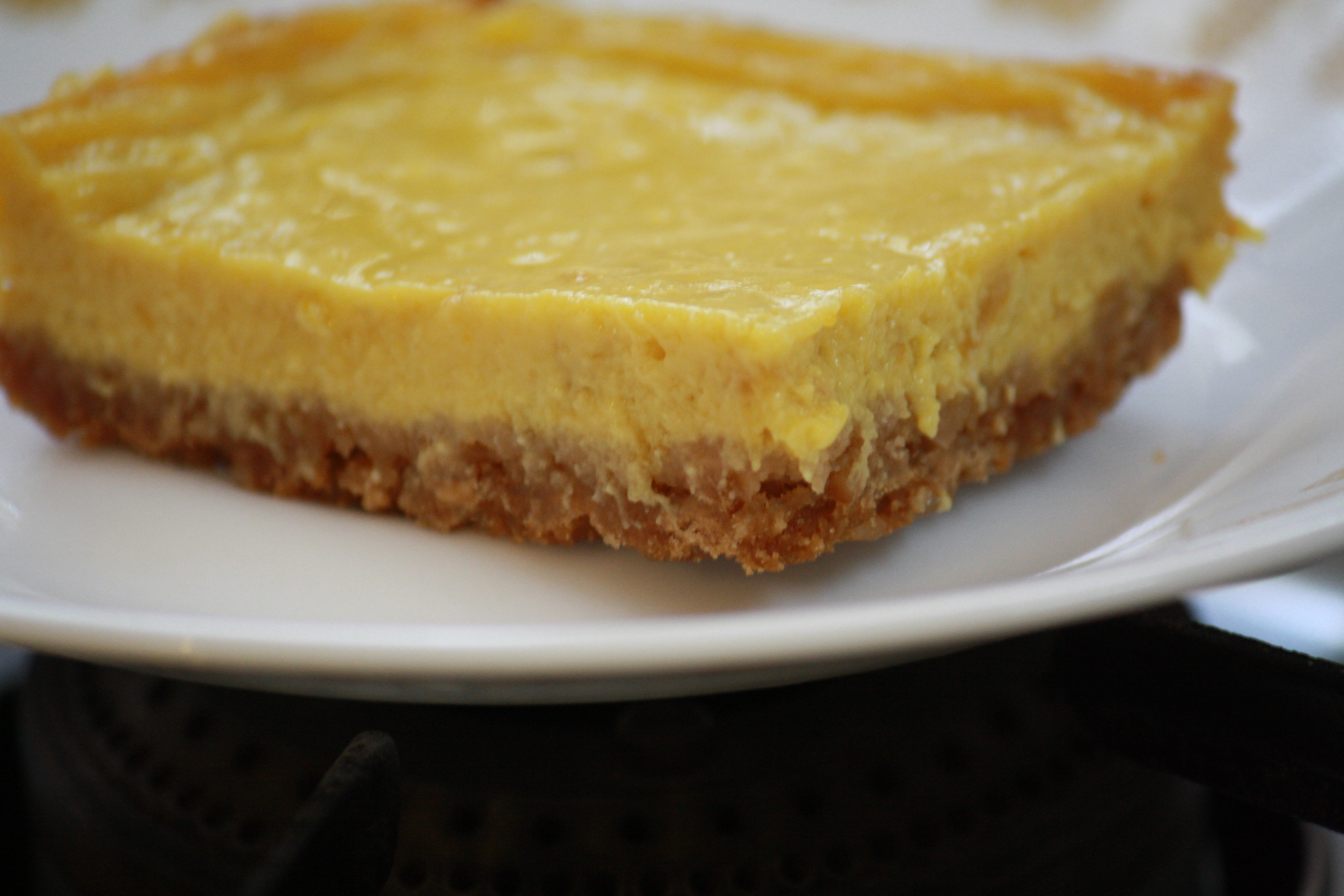 What you'll need:
For the crust:
1 cup Marie biscuit crumbs (approximately 20 biscuits)
1/2 cup powdered sugar (so you don't bite into grains of sugar)
4 tbsps melted, unsalted butter
For the filling:
2 ripe mangoes, pureed (any kind are ok, as long as they have tons of flavour)
1 box of Arla cream cheese (I found it as good as Philadelphia and easier on the bank balance)
1/4 cup powdered sugar (adjust according to how sweet the mangoes are)
2 eggs
2 tsps vanilla essence (or you'll end up with an eggy flavour, not nice)
What to do:
1. Preheat your oven to 160C and get started on the crust.
2. Crush the biscuits using a rolling pin, not a blender like I initially did, because you'll wind up with a powder resembling sand 🙂
3. In a biggish bowl, mix the crumbs, sugar and butter well. When you press a little of this mixture between your fingers, it should clump together. Don't mix too much or it'll become a dough.
4. Press the mixture evenly into the bottom of your greased baking tin. I was making a small cake, so didn't use a springform pan, which is ideal. I used a square baking dish instead.
5. Bake the crust for about 10 minutes till it browns and sets.
6. While the crust cools, start the filling. I made it in a food processor but with a little extra muscle work, you can do this by hand too.
7. Beat the cream cheese, sugar and vanilla till smooth and creamy. Add eggs one at a time, beating after each.
8. Add the mango puree and blend again till it is completely incorporated.
9. Pour into the crust (which should be completely cooled) and bake the cake for about 40 minutes till the edges are golden brown. The center might still be a little wobbly, that's fine.
10. Let the cake cool completely and then refrigerate overnight.
11. Loosen the sides of the cake and then slice. I made 16 square bars of the cake and topped them with chopped mangoes. Delish.