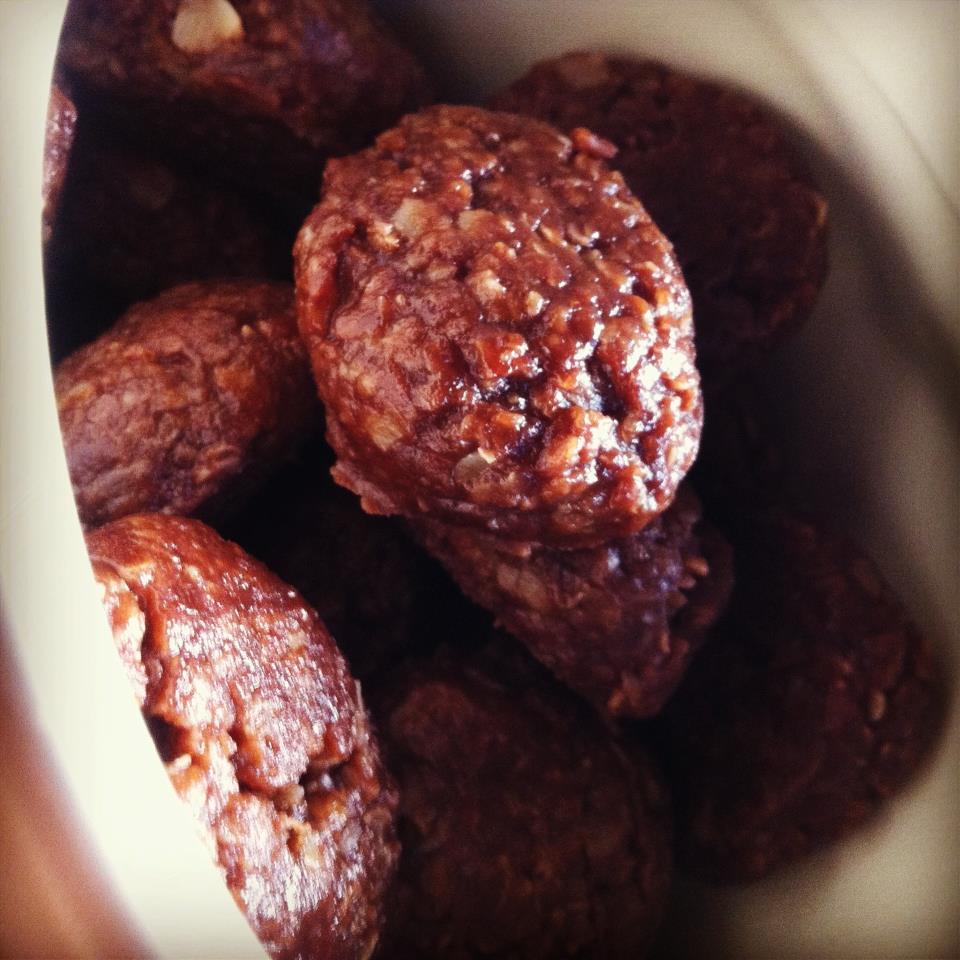 I had a jar of Nutella in the fridge and while there is nothing more satisfying than a jar of Nutella and a spoon, I figured there had to be a less guilt-ridden way to consume it. I found this recipe here and it was just too irresistible. On that particular day, I didn't have cocoa or the liqueurs mentioned but they turned out delicious anyway. Here's my version.
What you'll need:
3 tablespoons butter
1/2 cup powdered sugar (It melts better than granulated sugar)
1/4 cup milk
1/4 cup peanut butter
3/4 cup Nutella hazelnut spread
2 cups rolled oats (I used regular, uncooked Quaker Oats)
What to do:
1. In a medium sized pan, melt the butter, then add the sugar and milk. Mix till combined.
2. Add the Nutella and oats and mix again till it's one yummy looking, hazelnutty mixture. Make sure you do this on low heat.
3. If you have a mellon baller or a scoop, great. If not, use two spoons to make small rounds of the mixture. Let them cool and if you aren't eating immediately (which is highly unlikely), refrigerate them. They actually taste great when they're just out of the fridge, chewy and gooey 🙂
Happy Nutella Day!