I'm making about 50 more bottles of this jam before strawberry season ends and you really should too! It's so ridiculously easy, so flavourful aaaaaand healthy. No refined sugar, just a little honey if you like and orange zest to take it from fruity to a little citrusy and it's quite brilliant.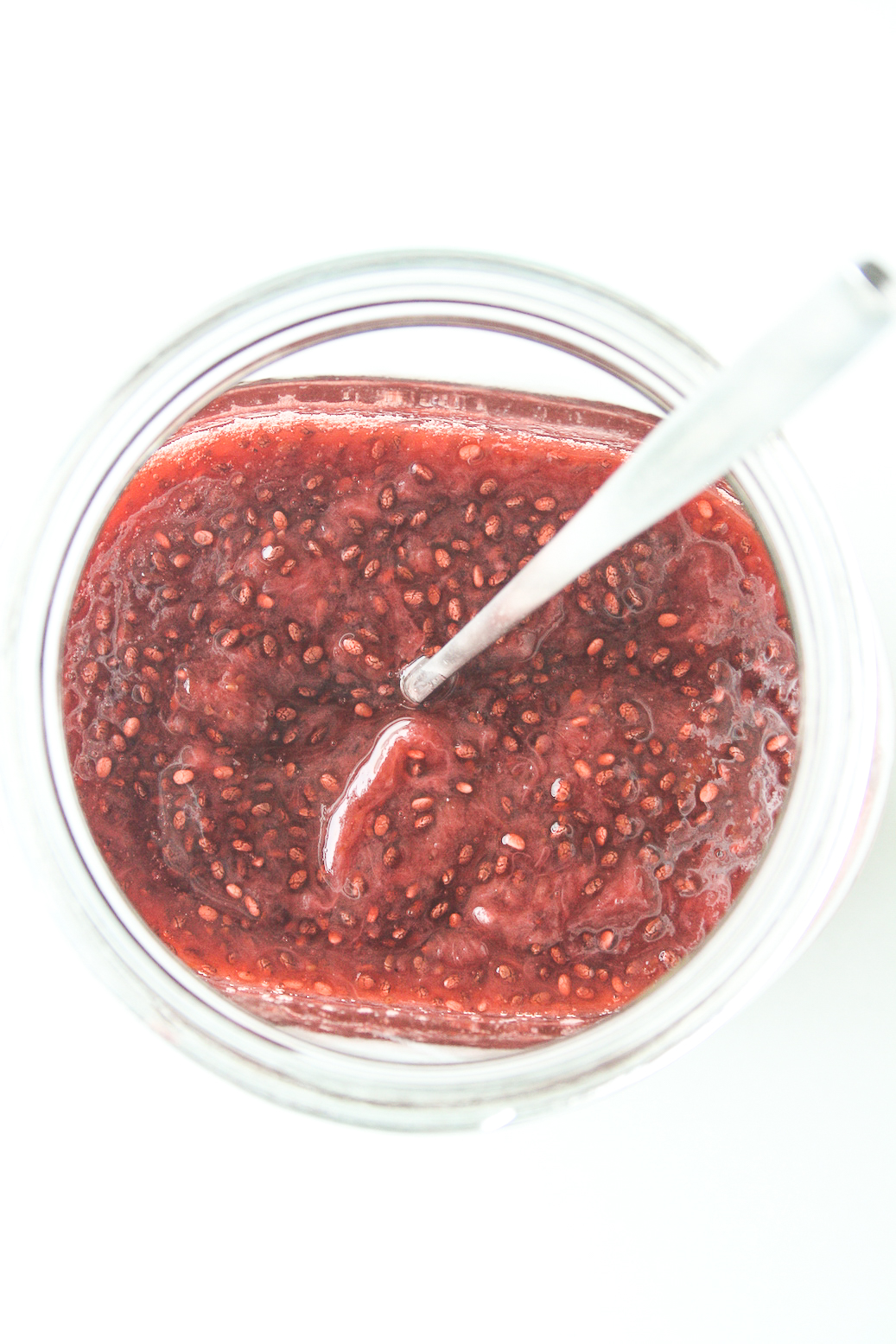 Chia jam is all over the Internet these days, and The Kitchn has an easy guide on how to make it. I've been eating chia seeds every day with yoghurt and loving them more and more. Omega-3 and all that good stuff. You know you're finally an adult when you feel like eating more Omega-3, huh.
The chia seeds help thicken the jam, without the addition of sugar. Plus they add texture which is always a win. The strawberries break down into jammy goodness, but with still enough chunkyness too. And that little bit of orange juice and zest? Pass me a spoon, please.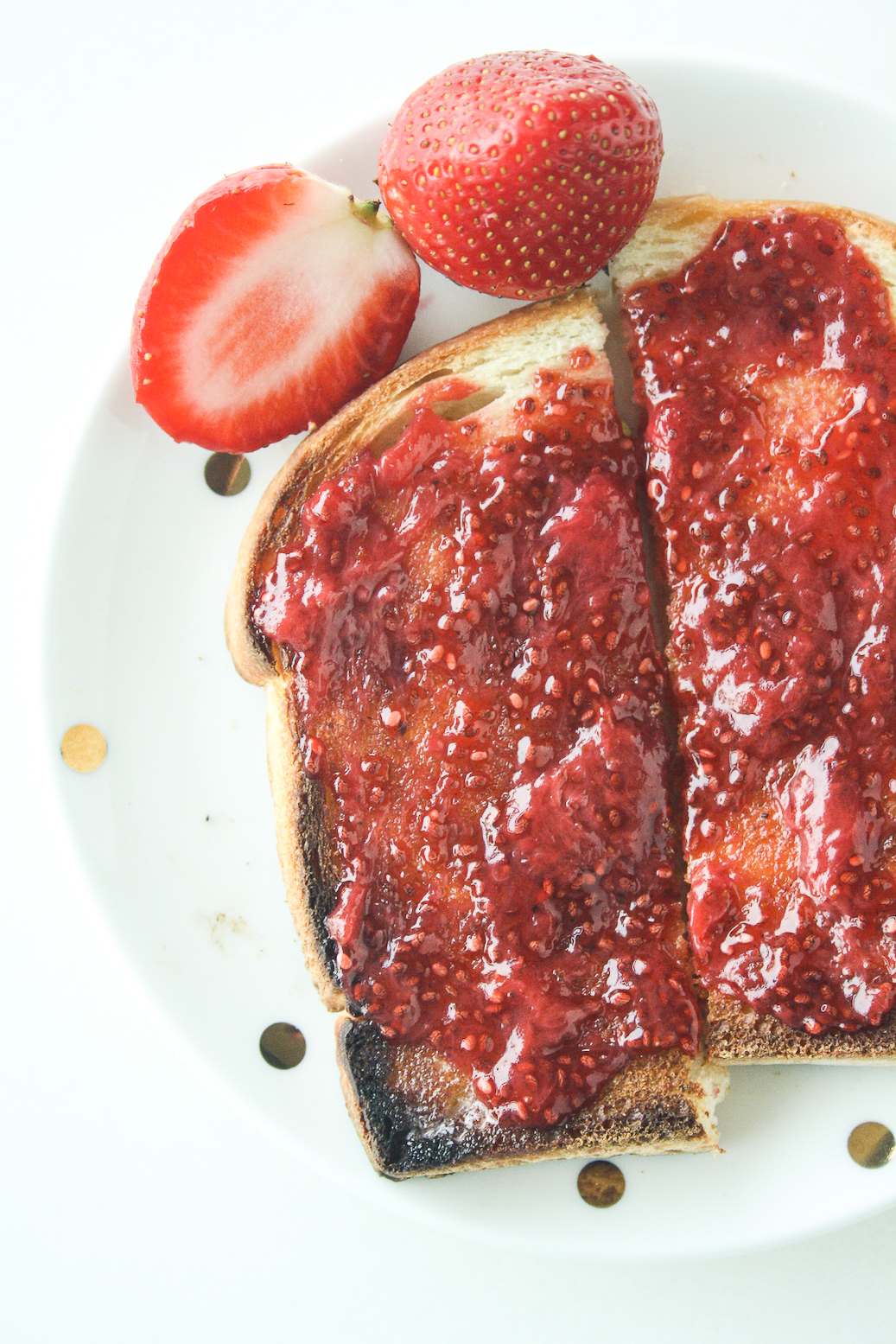 I've been spooning this jam into yoghurt, over freshly baked bread, and pretty much just eating it as is. Such a great way to get in as many strawberries as possible before we saw goodbye for the rest of the year! Make this todaaaay!

Strawberry Chia Jam
Super easy strawberry chia jam infused with orange zest and no refined sugar!
Author:
The Desserted Girl
Ingredients
400 gms strawberries, diced
½ tsp cinnamon powder
Zest from 1 medium orange
2 tbsps fresh orange juice
2 to 3 tbsps honey or maple syrup
2 tbsps chia seeds
Instructions
In a saucepan, combine the strawberries, cinnamon, orange juice and orange zest.

Stir on low heat until the fruit has broken down and is soft and jammy. Mash it up with a spoon or silicone spatula, leaving a few chunks intact. Cook till bubbling, then turn off the heat.

Stir in the honey, and then the chia seeds.

Leave to cool completely at room temperature by which time the jam will have thickened to a spoonable consistency.

Transfer to a clean glass jar and store in the refrigerator. Eat as is, or with toast, oats, yoghurt or whatever else your heart desires!