As incredible as diving into a box of hazelnut praline is, I found a more incredible way to eat it all up. And I decided it's ok to have two posts come up here, back-to-back, with the words 'hazelnut praline' in the title. That's just how good it is.
And if you scoop it into a hollowed out pear, douse the whole thing in spices and brown sugar, add enough knobs of butter to turn 'fruit' into 'OMG FRUIT', you have yourself a winner. The entire dish is sweet, nutty, spicy, buttery, juicy. All at once. Let's do this!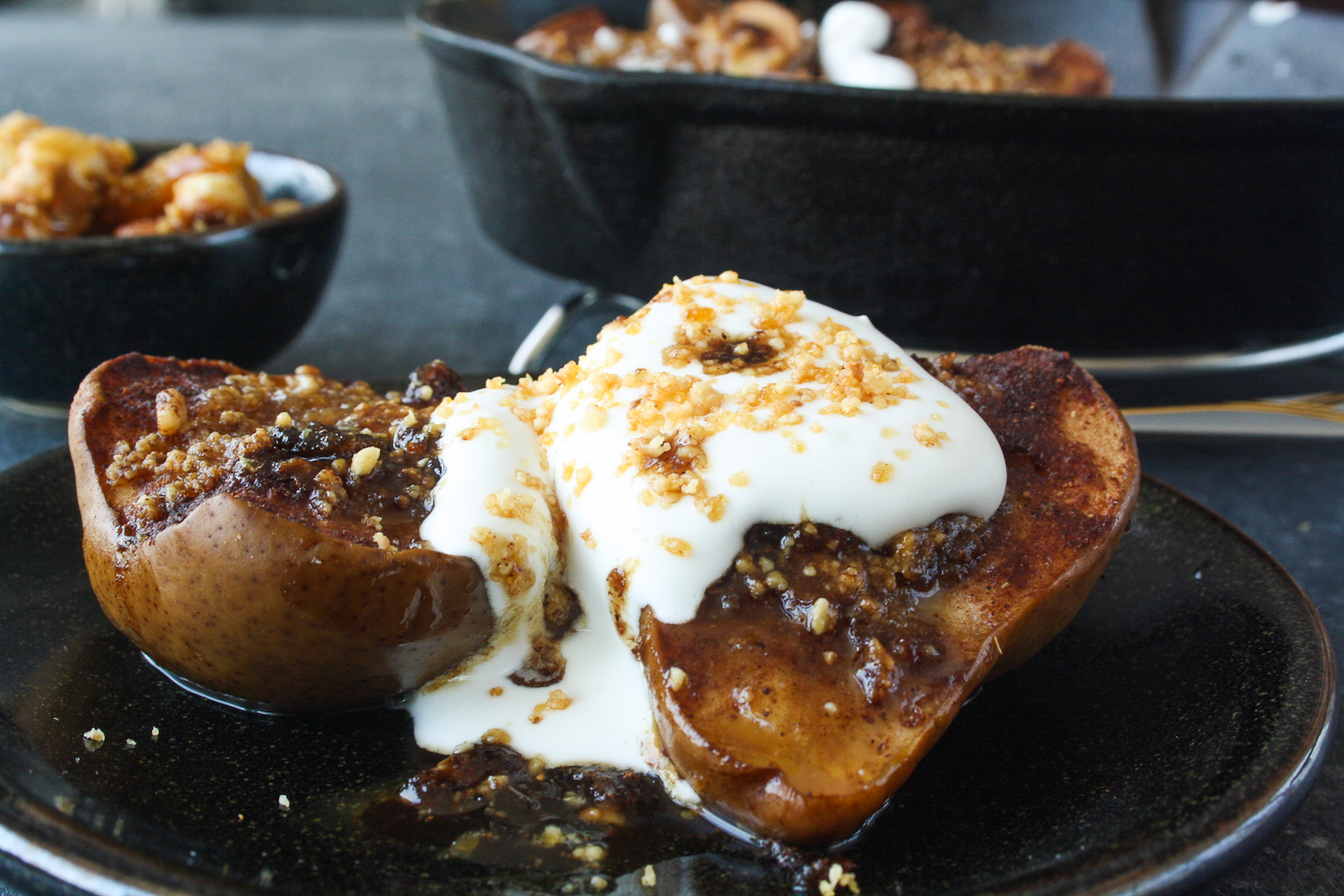 Baked pears have really been around forever and ever and I'm not sure why I haven't ever made them before. They're just as delicious as baked apples and though they take a little longer to soften in the oven, it's really nothing that you need to worry about. This whole thing comes together in a matter of minutes, provided your praline stuffing is ready. And honestly, if you want to skip that, just bump the spices up a bit and the pears will still be amazing.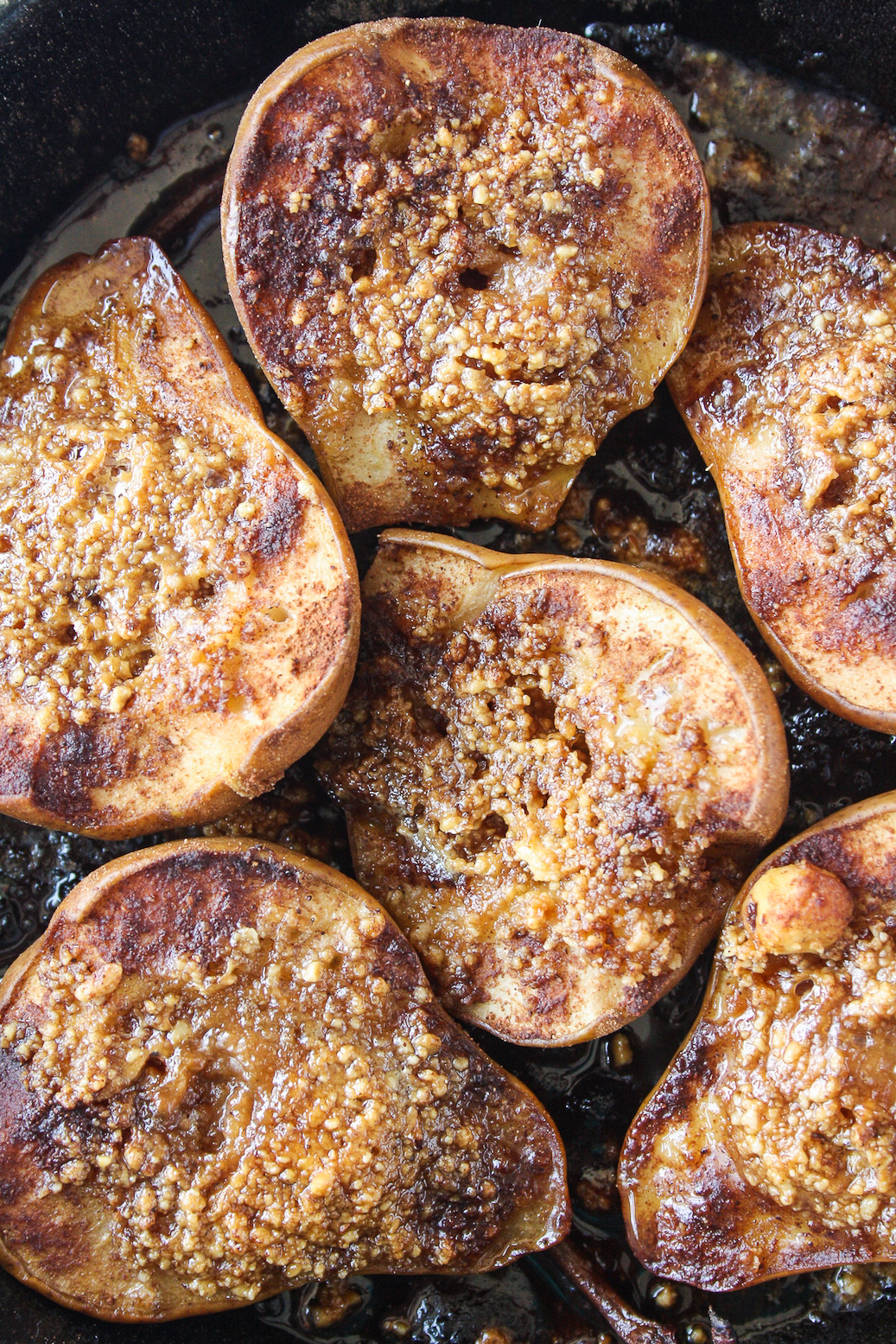 We're going to top the warm pears with cream and more praline. Then we're going to scrape off the sticky, toffee-like sauce at the bottom of the skillet and dive into the plate with 100% enthusiasm. It's messy and incredibly fun.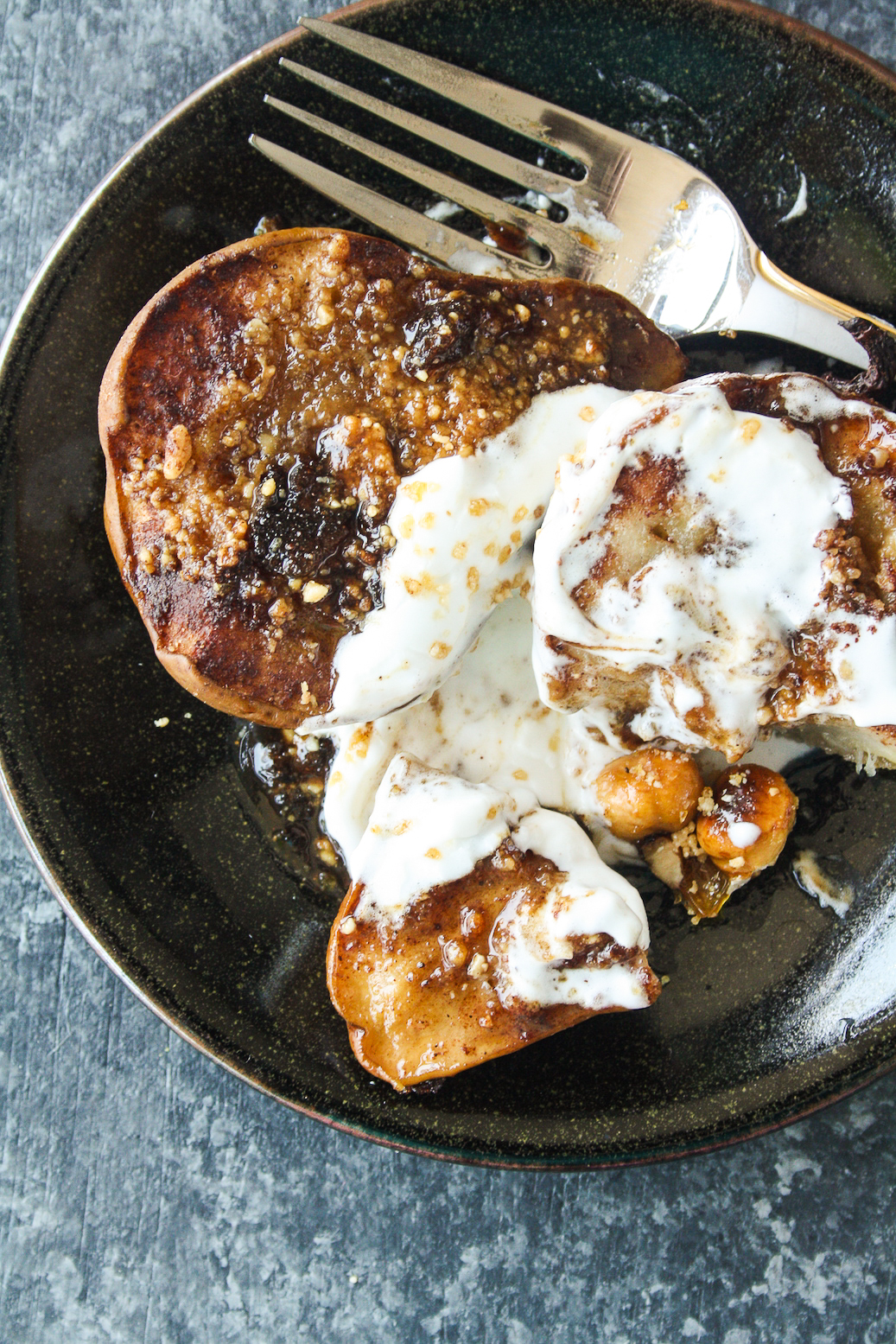 The pears reheat very well, in the oven or in the microwave, so they can be made a day or two before, though they're naturally most delicious as soon as they're made. It's one of those desserts that has so much flavour and requires so little effort, it's nothing short of a miracle.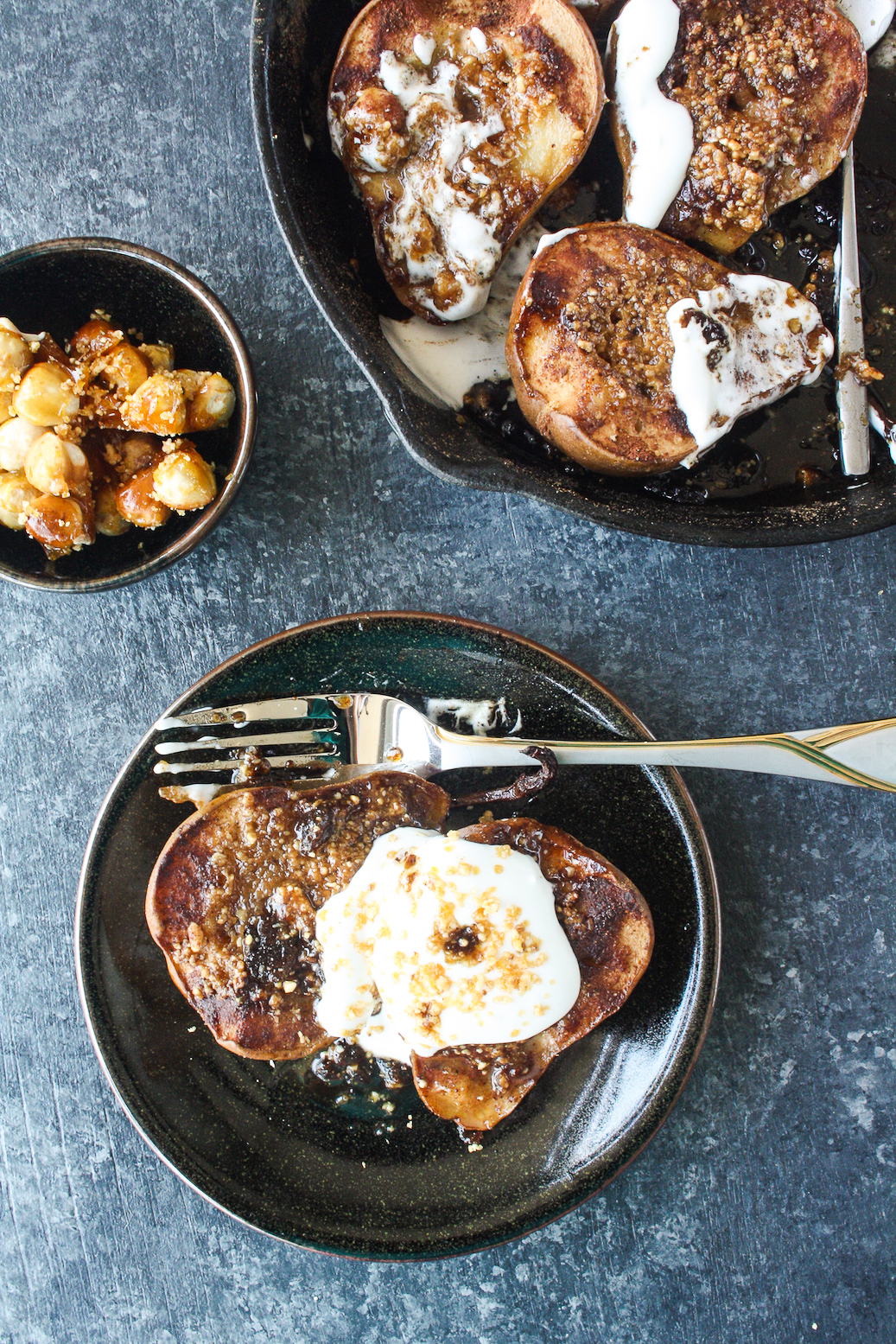 Make this now now now!
In case you missed it, the hazelnut praline recipe is right here.

Baked Pears with Hazelnut Praline
Soft, juicy, spiced baked pears stuffed with hazelnut praline and topped with cream!
Author:
The Desserted Girl
Ingredients
3 medium pears, ripe but not too soft
⅓ cup hazelnut praline crumbs (recipe linked above)
½ tsp cinnamon powder
¼ tsp ginger powder
2 tbsps brown sugar
3 tbsps butter
Whipped cream and more praline, to serve
Instructions
Preheat the oven to 180 C.

Rinse the pears thoroughly, then slice them in half lengthwise and cut off any tough ends, though I like to leave the stalks on.

Scoop out a small hollow in each half, removing the seeds and core and making space for the praline. Arrange the halves (peel-side down), in a skillet or baking pan. Fill the hollows with the praline crumbs, pressing them down lightly.

Mix the cinnamon and ginger together, then sprinkle all over the pears, letting some fall into the bottom of the pan as well. Do the same with the sugar.

Cut the butter into pieces and place one piece on each of the pear halves and add any remaining butter to the bottom of the pan.

Cover the skillet with foil and bake for 30 minutes, then poke a toothpick in to see how much the pears have softened. Cover and bake for another 15 to 20 minutes till they're tender but not mushy.

Remove the foil and bake for 5 to 10 minutes to let the tops brown and caramelise a little.

Allow the pears to cool for 10 minutes, then top with cream and more hazelnut praline before digging in! The pears can be reheated in the microwave or oven. Enjoy!