A little over thirty years ago, my parents spent the early years of their life together in what was then Leningrad in the Soviet Union. They have tales of rejoicing when they saw cauliflower, taking bananas as gifts for their friends, comical mix-ups between similar sounding Russian words and more than anything, stories of my very dramatic entrance into this world.
So when I crossed over into the slightly intimidating world of the 30s, we decided going back to where it all began was the best way to celebrate. Of course, I was only a foetus and then a wailing infant by the time we left Russia, so while I have no memories of the place, I was excited to go back there either way! It was the most unusual holiday any of us has ever taken.
We spent a couple of days in Moscow, and the rest of the week in what is now known as Saint Petersburg, where my parents lived, where I was born and where they have a thousand lovely memories. The whole trip was filled with as much wonder as it was with nostalgia, but whatever your reason to go to Russia may be, go you must.
Both cities are beautiful, there's lots to see, lots to do, lots to eat. More than anything, it is enveloped in such a fascinating history, your head might spin trying to understand all of it, but that's ok. Jump right in!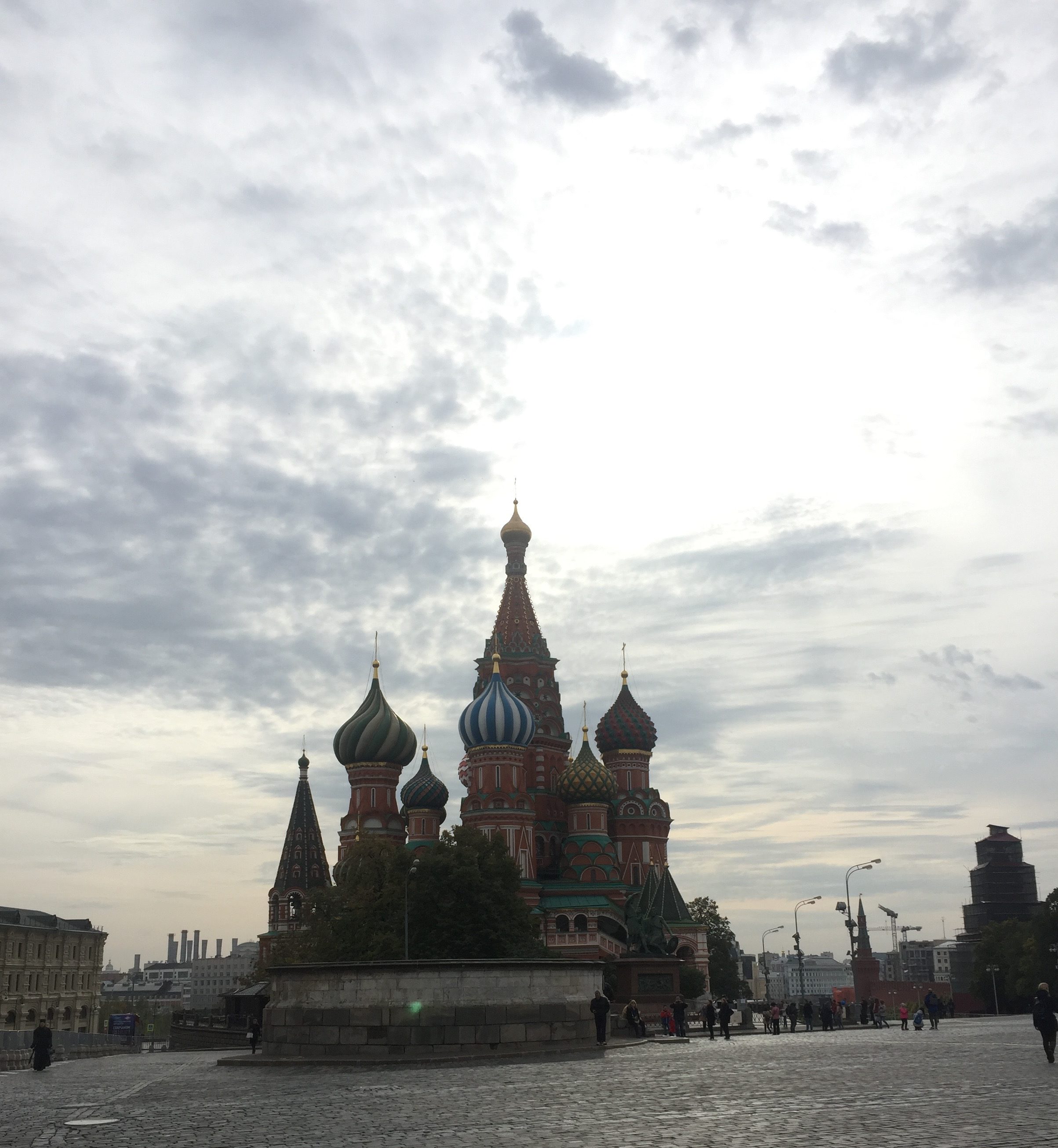 Towards the end of this post, I'll make a list of some tips and things to keep in mind, but right now, I want to talk more about what we saw and did and ate, which is basically what a holiday post should be 🙂 There's lots of photos ahead, brace yourself.
Moscow
Our first day in Russia , we chanced upon the beautiful Saperavi Cafe (part of a chain across Moscow) and I've never been that lucky with my first meal in a new country. Bleary-eyed from the flight, we decided to begin with lunch and figure out the rest of it later. Best decision ever. They have an English menu with some delicious vegetarian options. The cuisine is Georgian, and the only thing I was insistent we try was the khachapuri, a bread filled with melty cheese, spinach and sometimes an egg, which they left off for me because runny yolks and I have never gotten along. The meat and fish options were endless of course, but my mind was blown by that khachapuri. Freshly baked, softer than a pillow, chewy, stretchy, filled with flavour. We paired it with a dish of the loveliest roasted vegetables I've ever had. I don't know what they did to them, but whatever it was, it was magical.
But what took the cake, the pie, the whole bakery, was dessert. I tasted a Russian honey cake for the very first time, sort of like layers of graham crackers with a sour cream filling. SO GOOD!!! I can't wait to try it for the blog! There was also a totally funky cannabis and berry cheesecake and I've never had anything like it. Seriously, I'd go all the way back here just for dessert.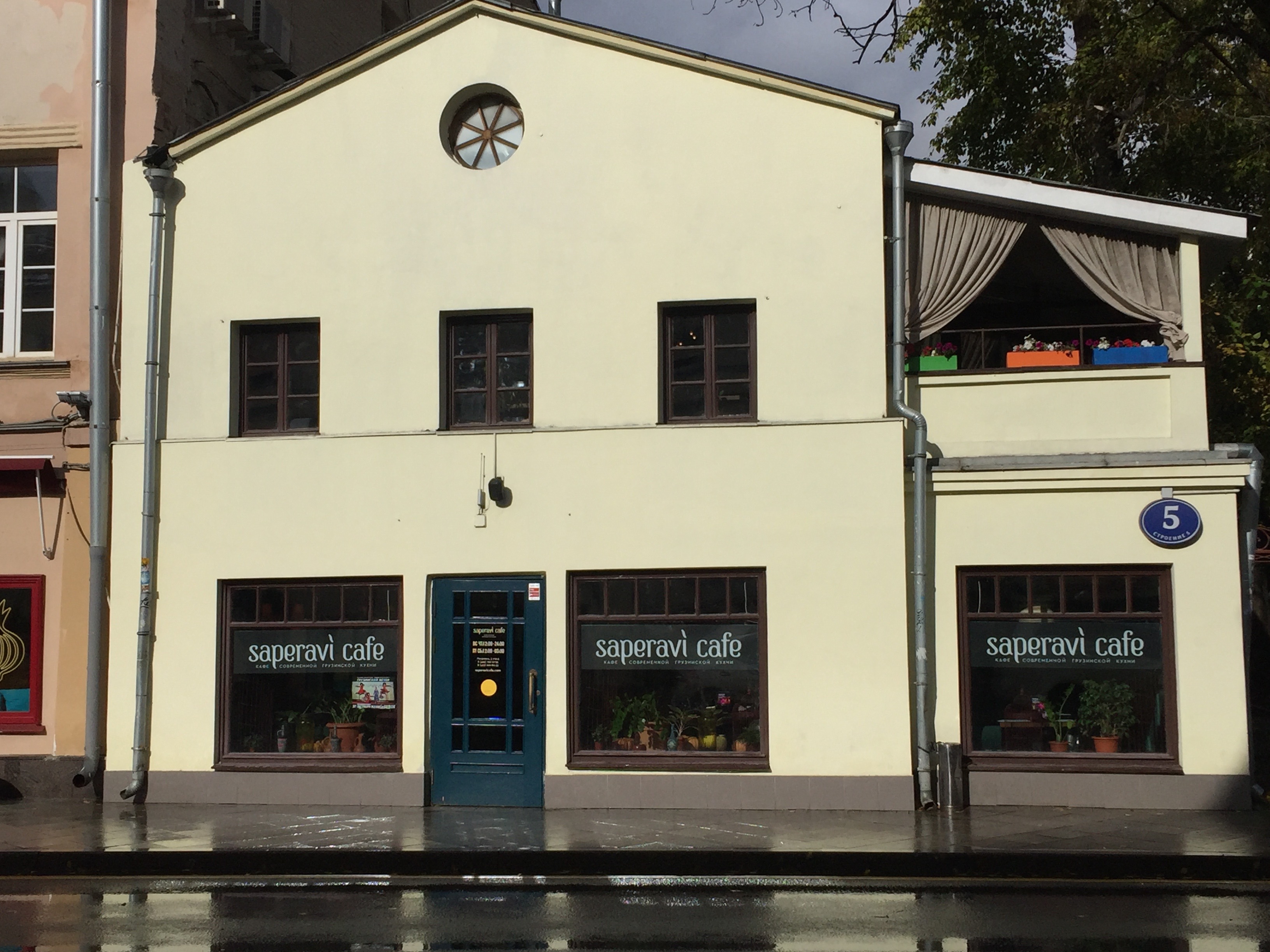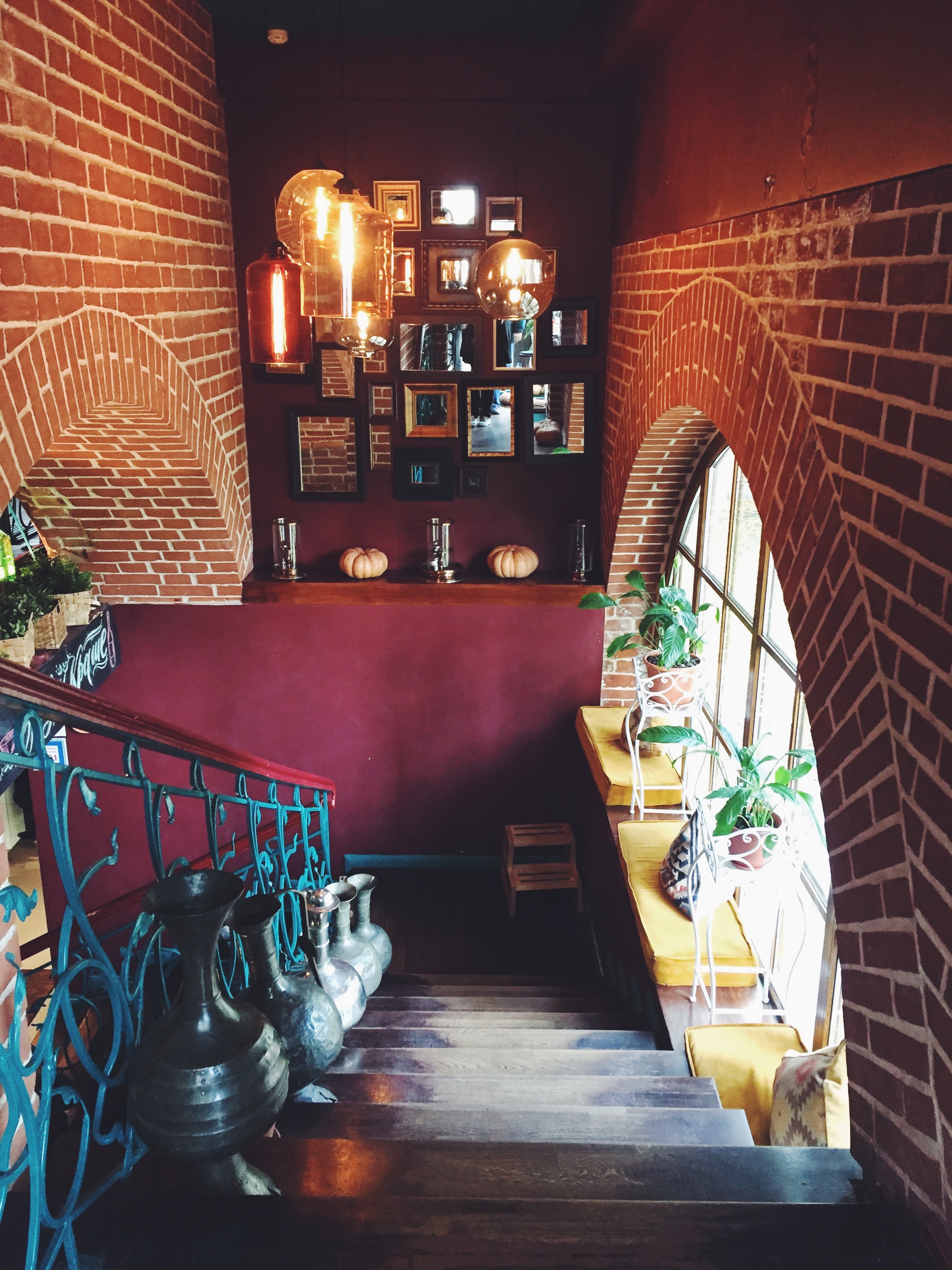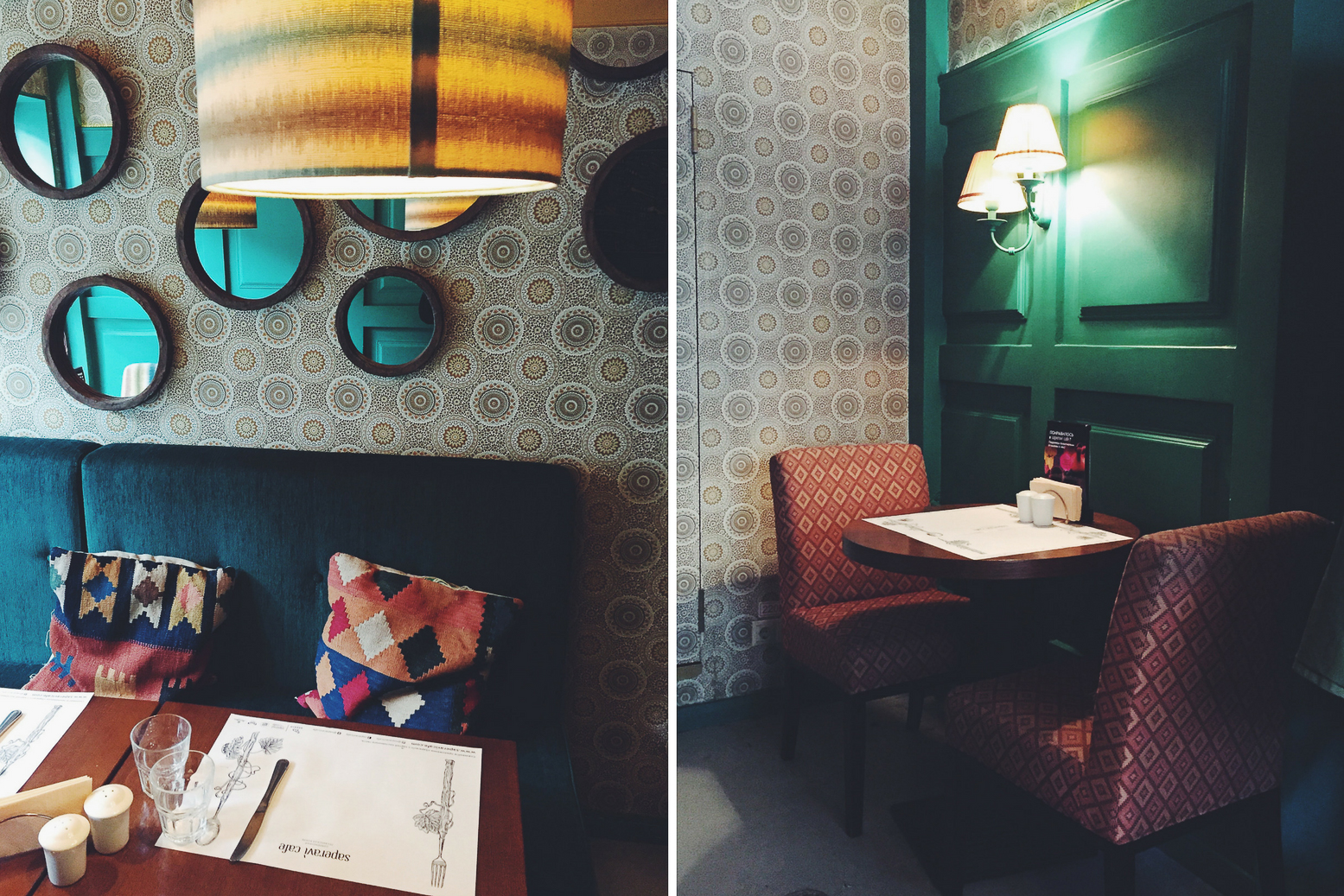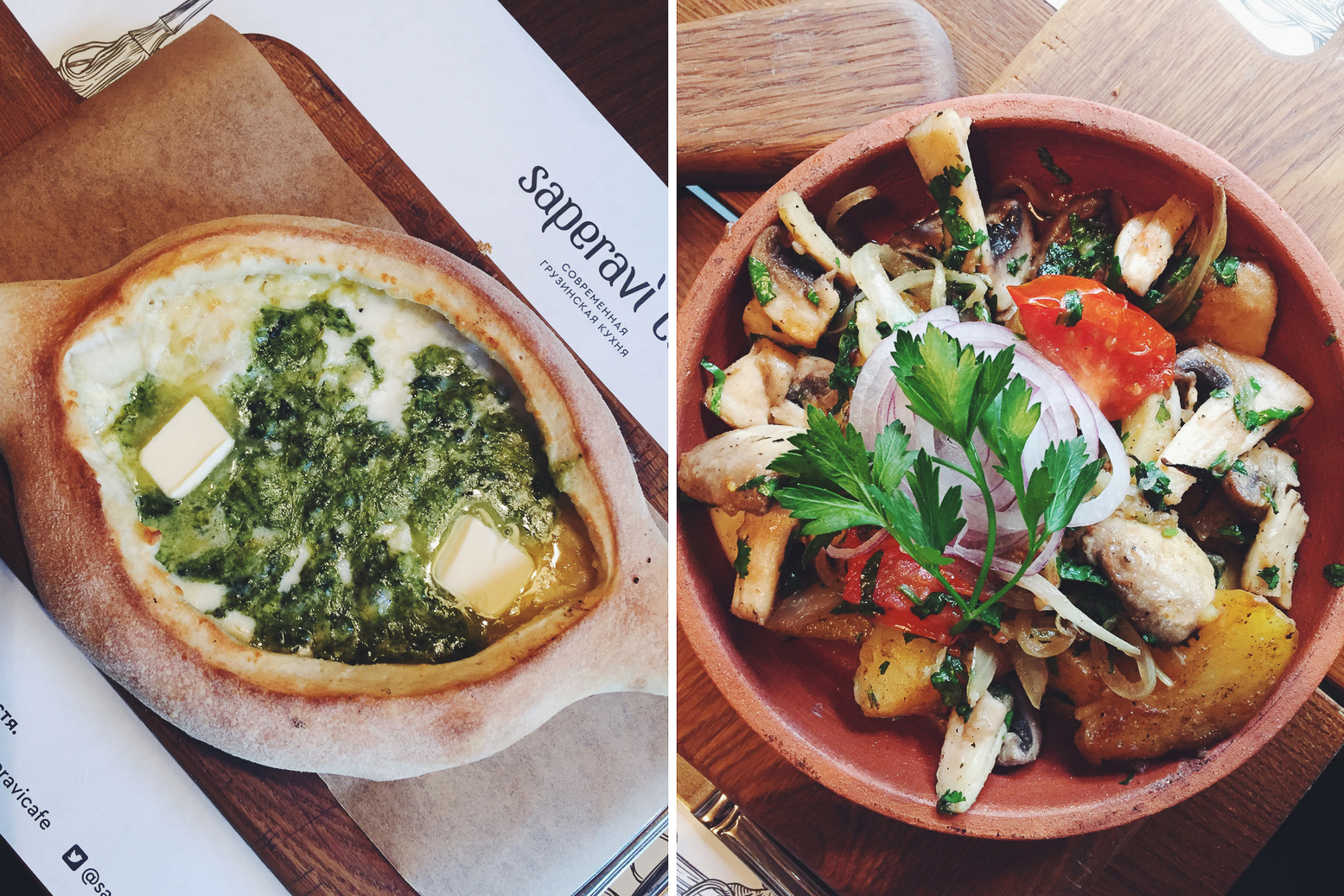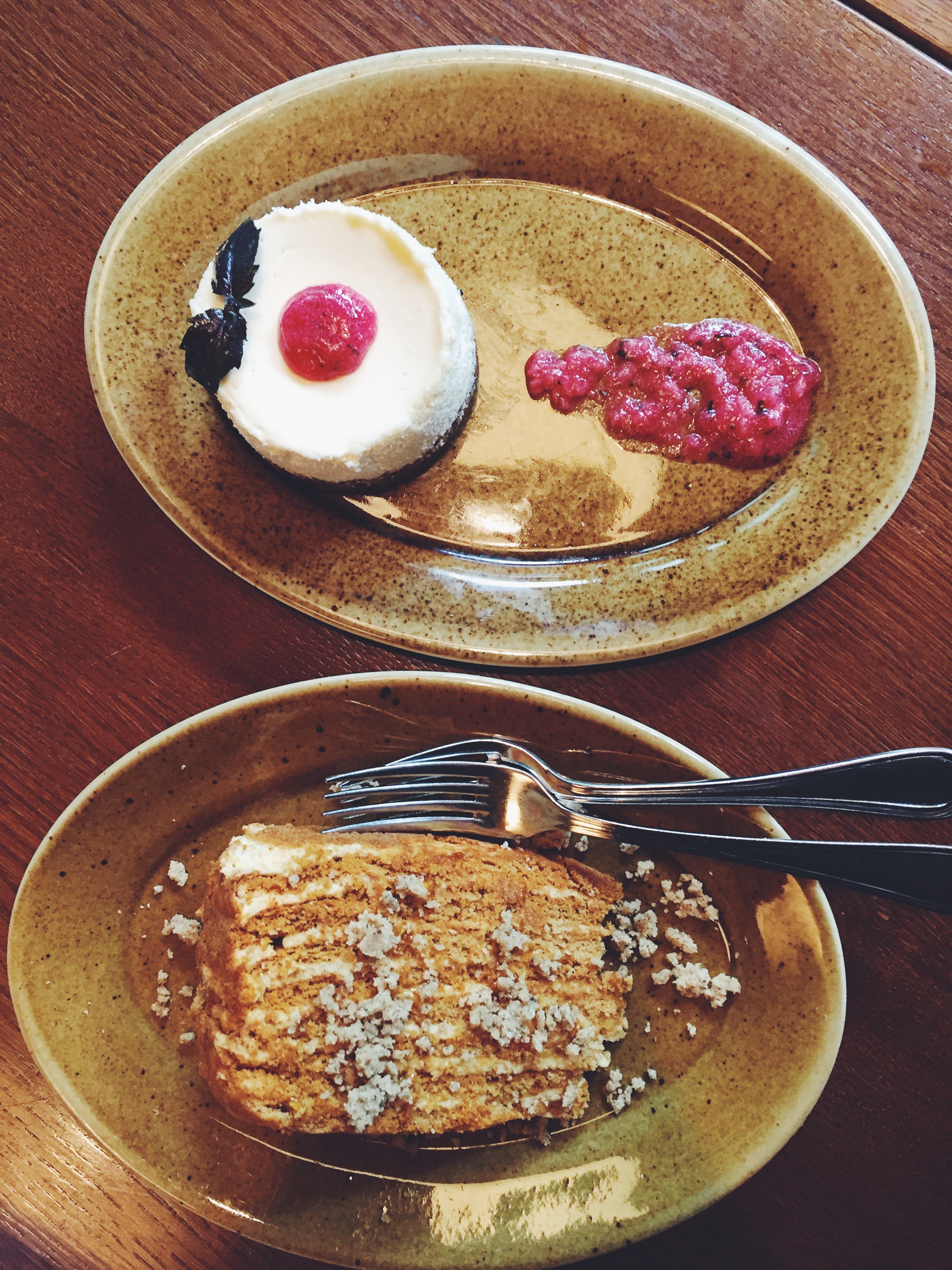 We stayed at the Starosadskiy Hotel in Moscow, a comfortable, cozy hotel surrounded by places to eat and shop at, so of course, I went crazy looking at shopfronts and street signs and stopping every three seconds to take a picture.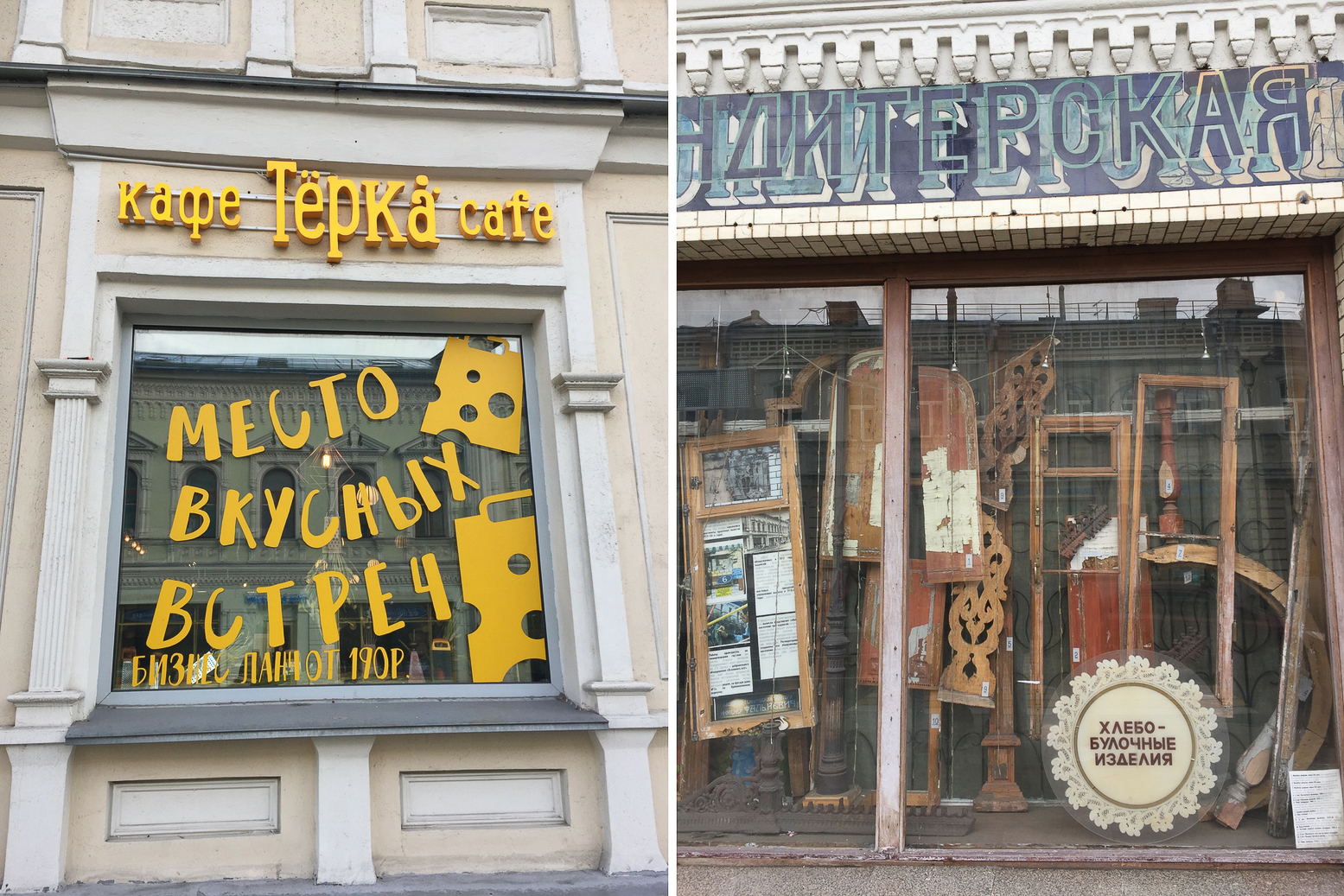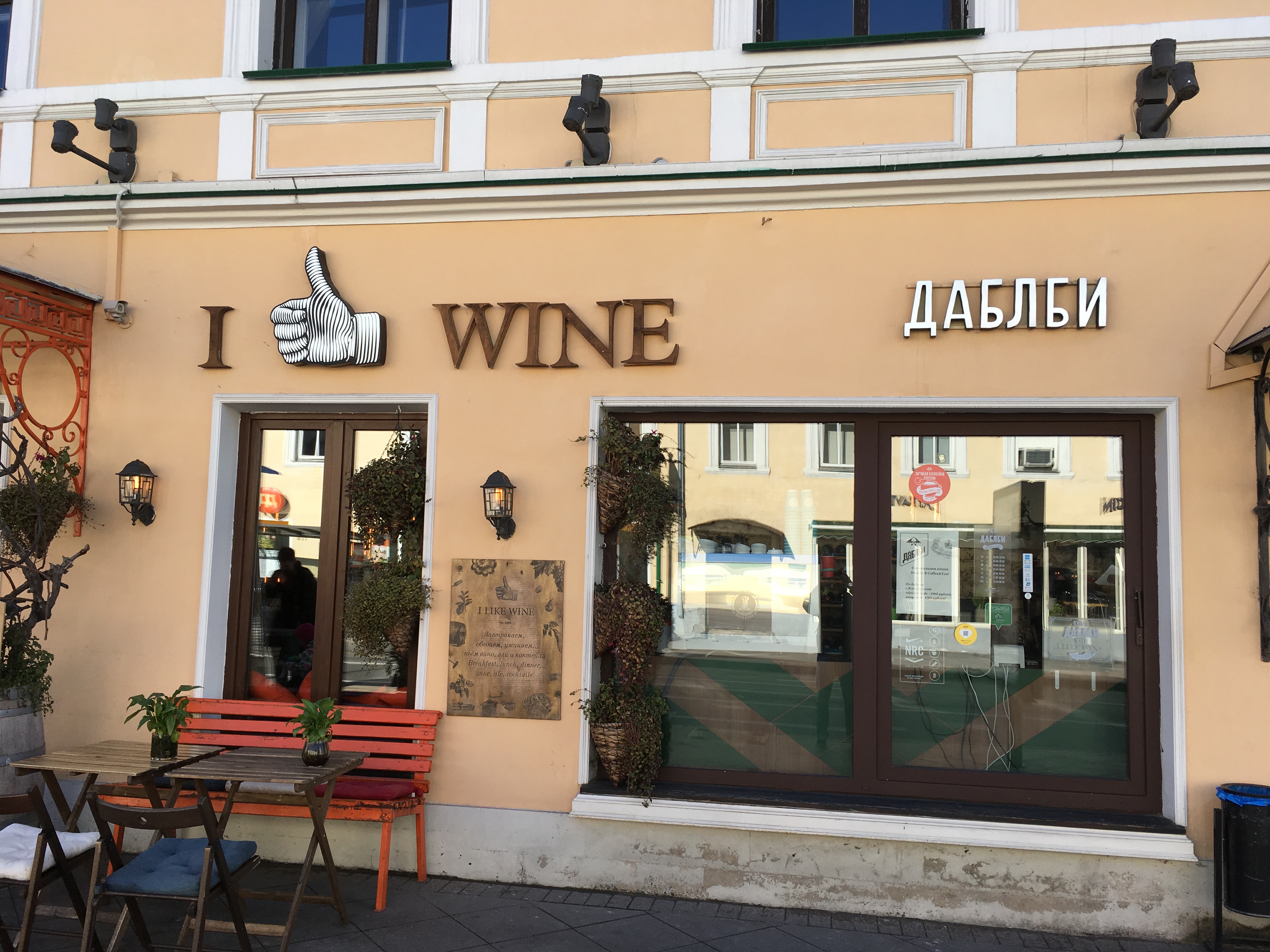 English is not widely spoken, and almost all signs are only in Russian, so it's a good idea to know a few basic words if you need help of any kind, and Google Translate's offline app is your best friend here. Hold it up to pretty much any word and you know what you're in for. We found this supremely useful in supermarkets so that we had some basic food on hand.
Definitely grab tubs of 'Cmetaha' (pronounced 'smetana'), a Russian sour cream that's used all over the place, in sweets and savouries. It's fabulous smeared on bread, eaten with fresh berries, eaten on and inside cake, like the Russian honey cake I mentioned earlier. In fact, supermarkets, filled with all kinds of cute, colourful products, even keep packaged versions of the honey cake if you'd like to carry some back home. It's as delicious as the fresh version! Look for the word 'Megobuk', pronounced 'Medovik'.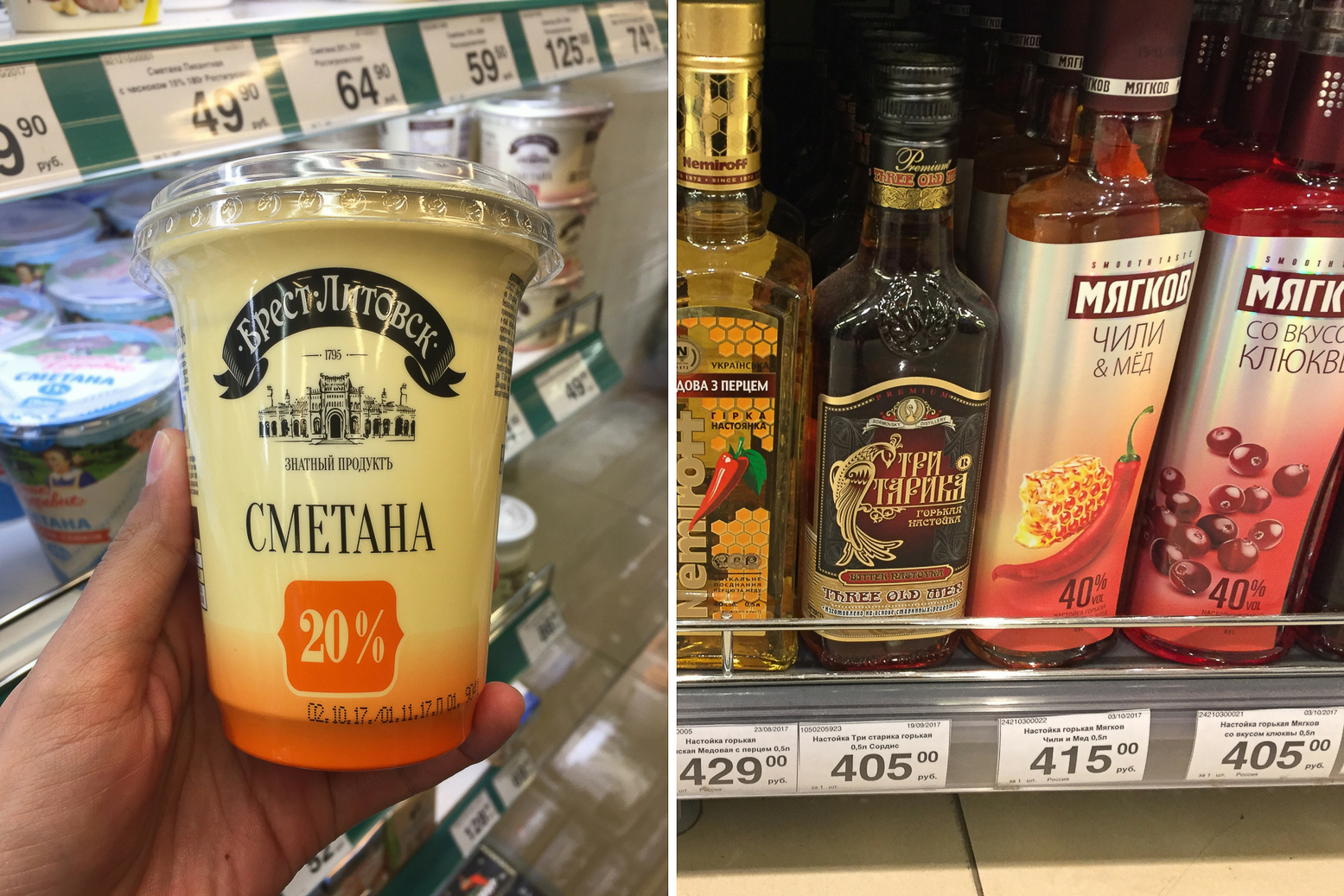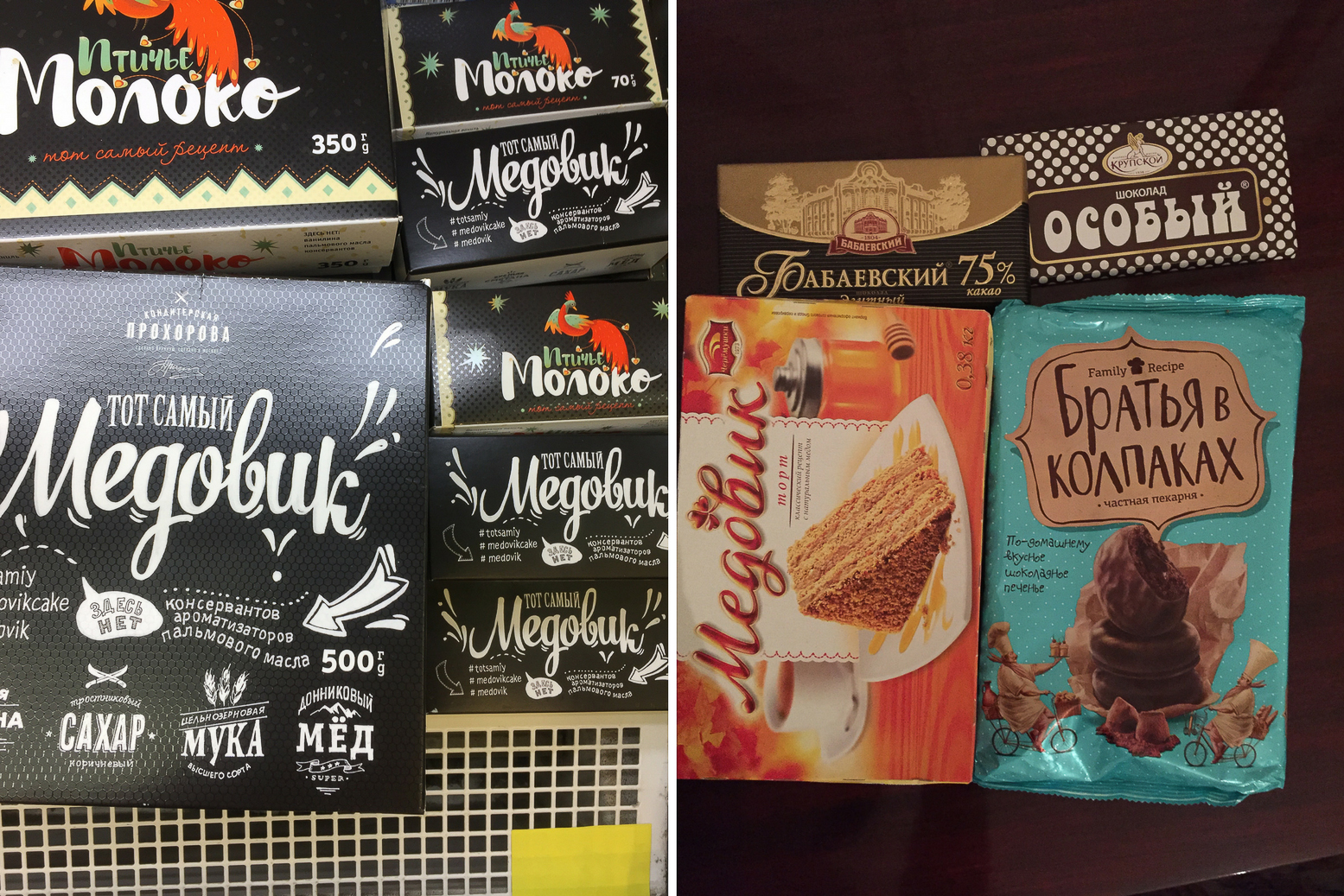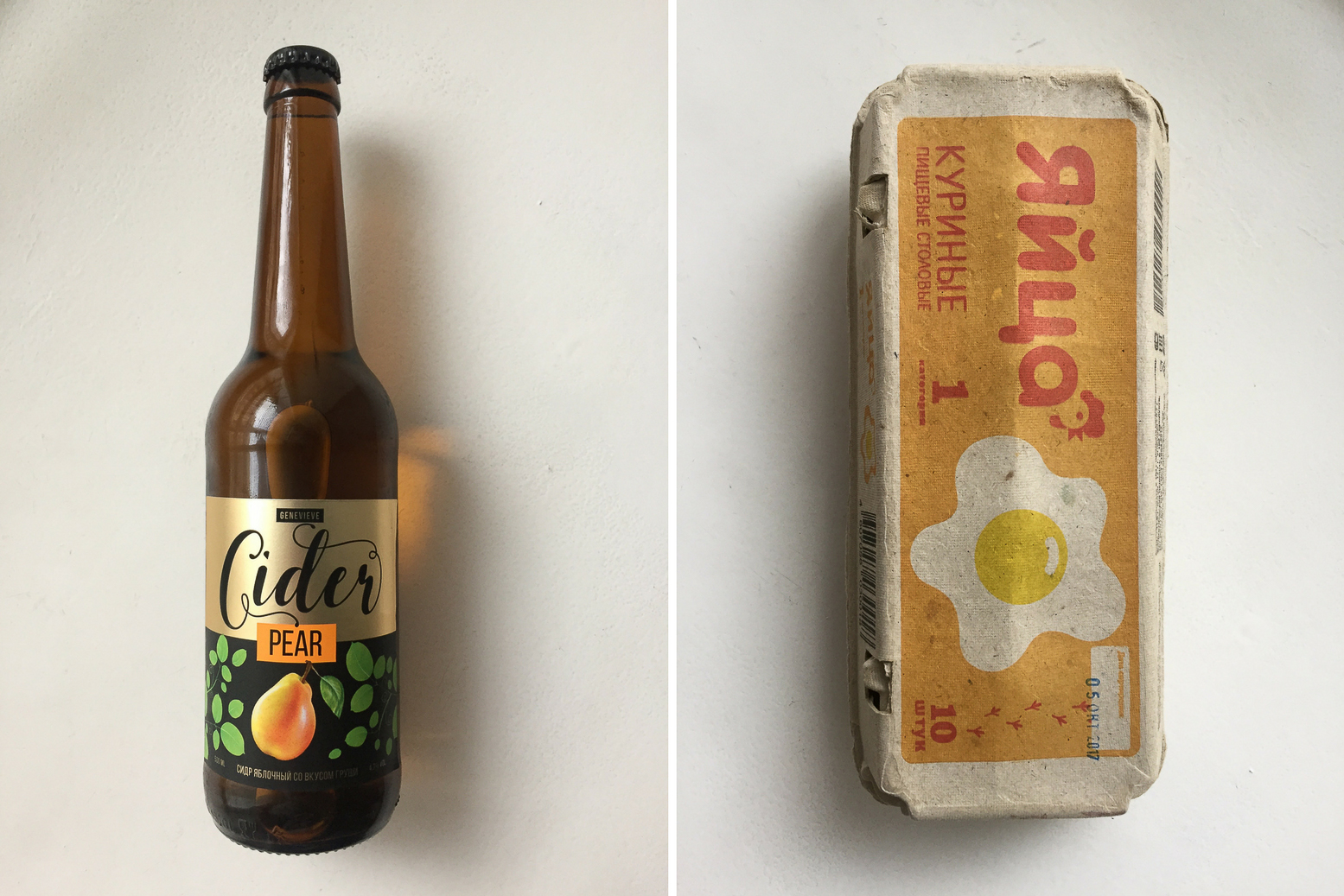 Vegetarian options in Russian cuisine are not impossible to find, but there isn't a ton of variety. Breads, cheeses, potatoes and sometimes other veggies are basically what my Mom and I ate, but it was usually all good food. There are some exclusively vegetarian restaurants and Italian places will never disappoint. We really liked a pizza pasta bar called Any and found outlets in both cities.
You'll also find many 'столовая' (pronounced 'Stalovaya', the Russian word for 'canteen') all over both cities. In a cafeteria-like setting, you'll get a hot, satisfying meal of authentic Russian food. If you're a non-vegetarian, this is where you must stop because the variety is pretty amazing, everything is freshly made and these canteens are frequented by locals, which means the food must be dependable. The pies, stews and rice dishes are popular.
And once you're done eating and are ready to do some walking around, make your way to the Red Square and the Kremlin, the centre of Russian power then and now. The architecture is stunning, and the Saint Basil Cathedral (first picture in this post) is unlike anything I've seen before. You can go inside, but unfortunately it was closed for maintenance while we were there. Nearby are the Kremlin museums, also worth exploring but since each museum is charged for separately, it's a good idea to do some research online and see what interests you the most.
What I loved the most about Moscow was the Izmailovo Market, a busy, bustling place open on Sundays. It's the place to go to for souvenirs, mostly reasonably priced and thankfully, beyond just the Matryoshka dolls. We got back some beautiful Christmas tree ornaments, spectacle cases, music boxes, and from right outside the market, fresh raspberry jam!
One lane in this market houses dozens of kebab stalls, serving freshly grilled veggies, cheese and meat, served with giant rounds of chewy bread, along with beer, coffee and soft drinks. Once you're done shopping, drop your bags and sit down here under the sun (if you're lucky), it's one of the nicest ways to spend a Sunday in Moscow.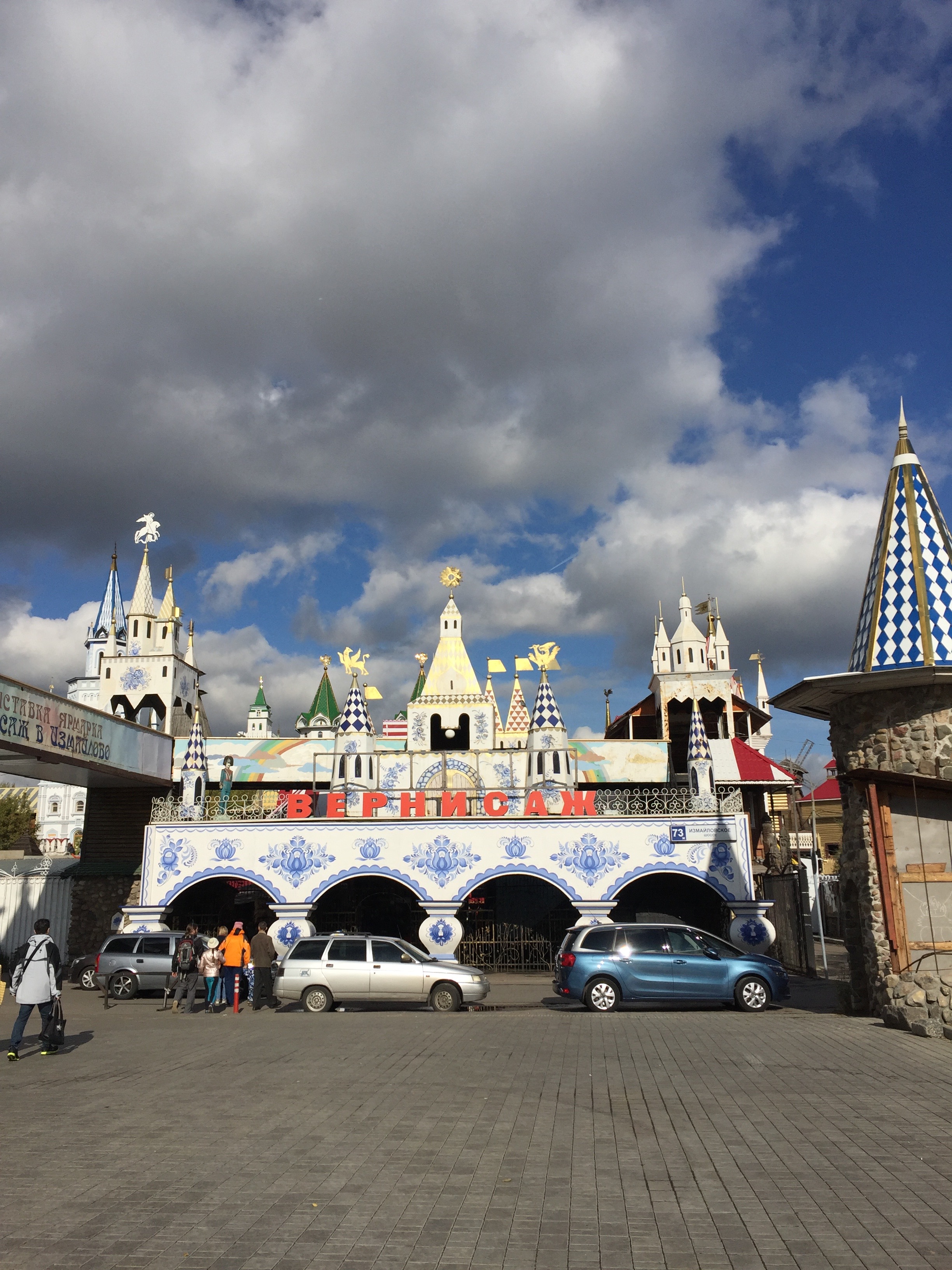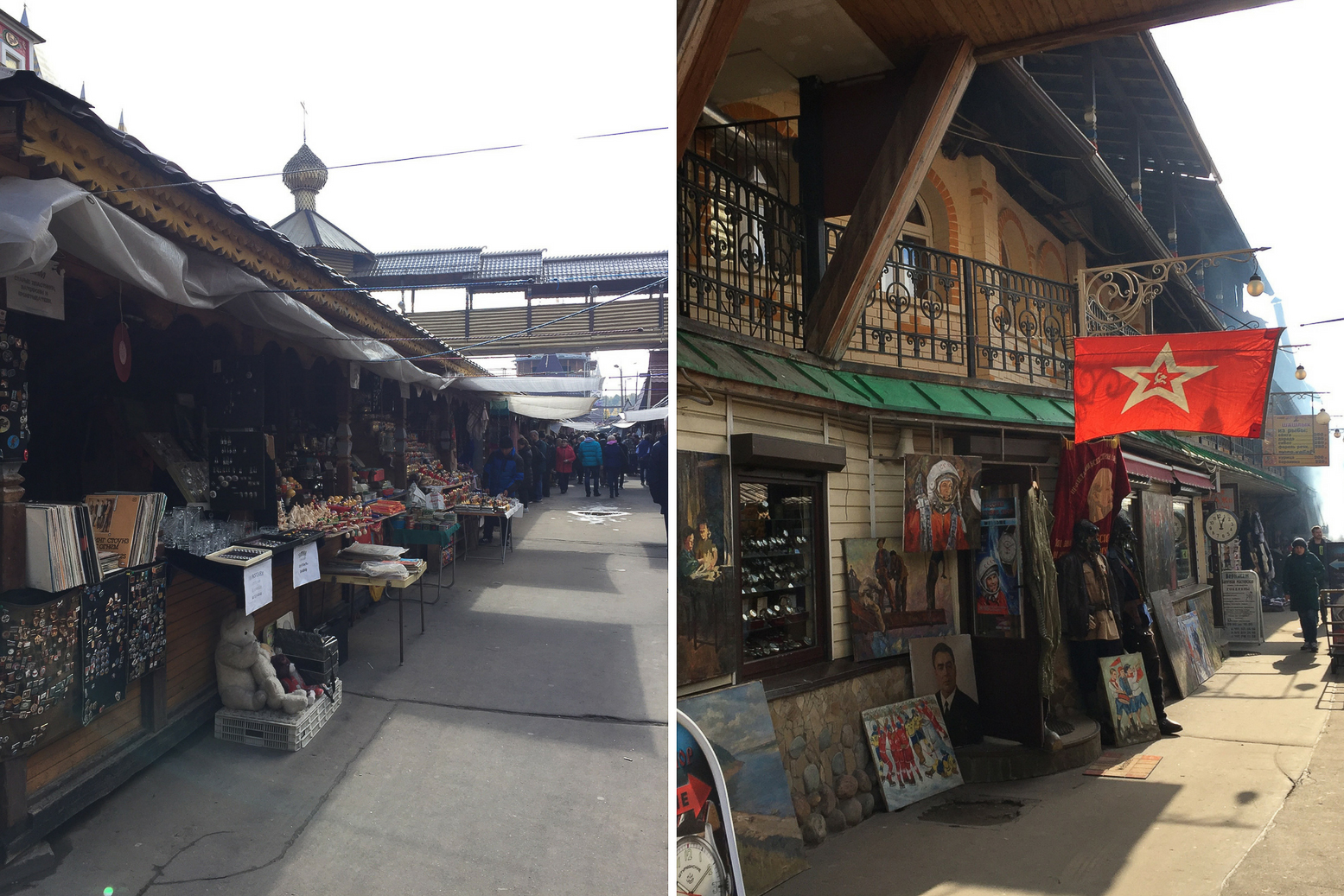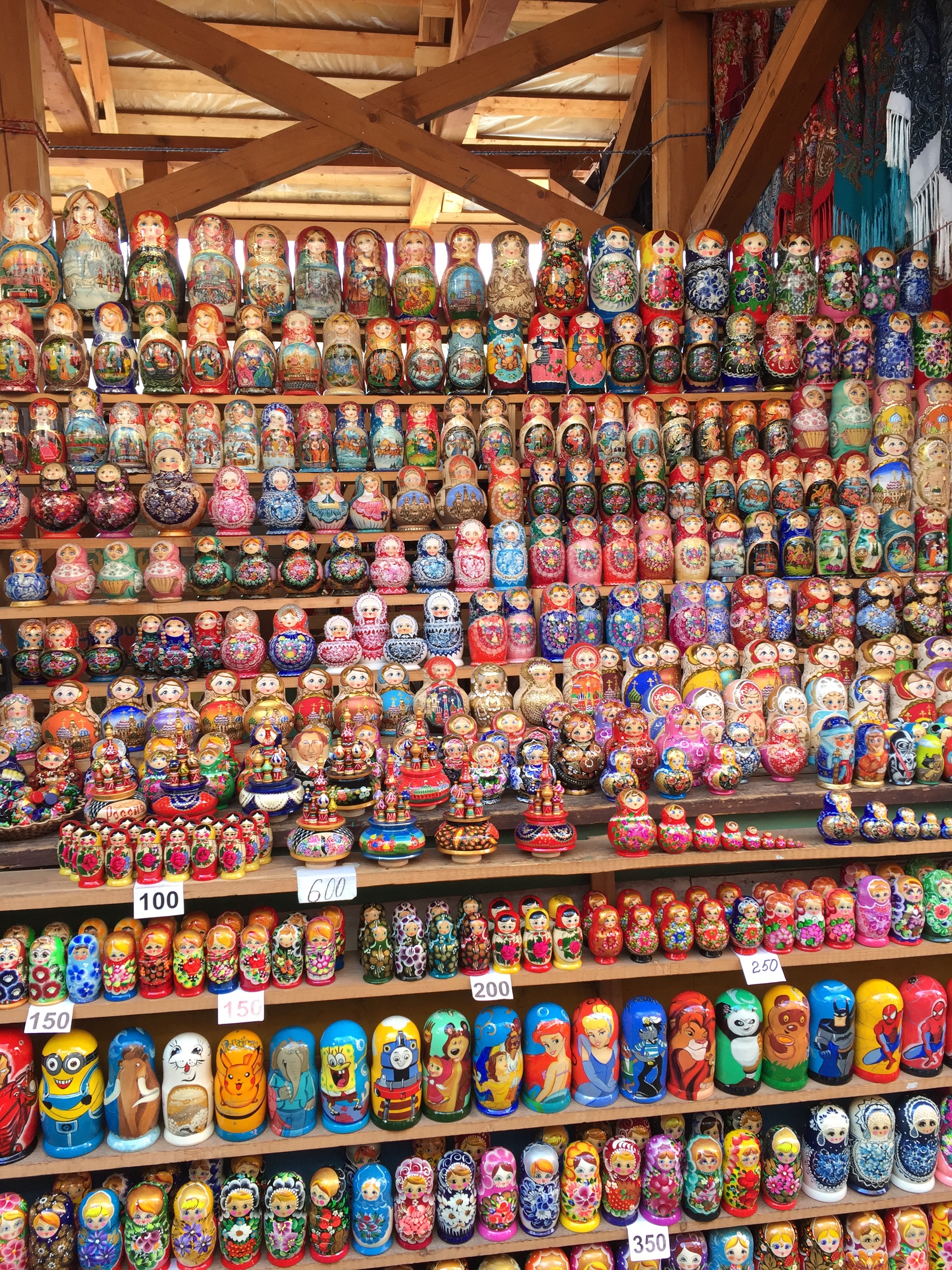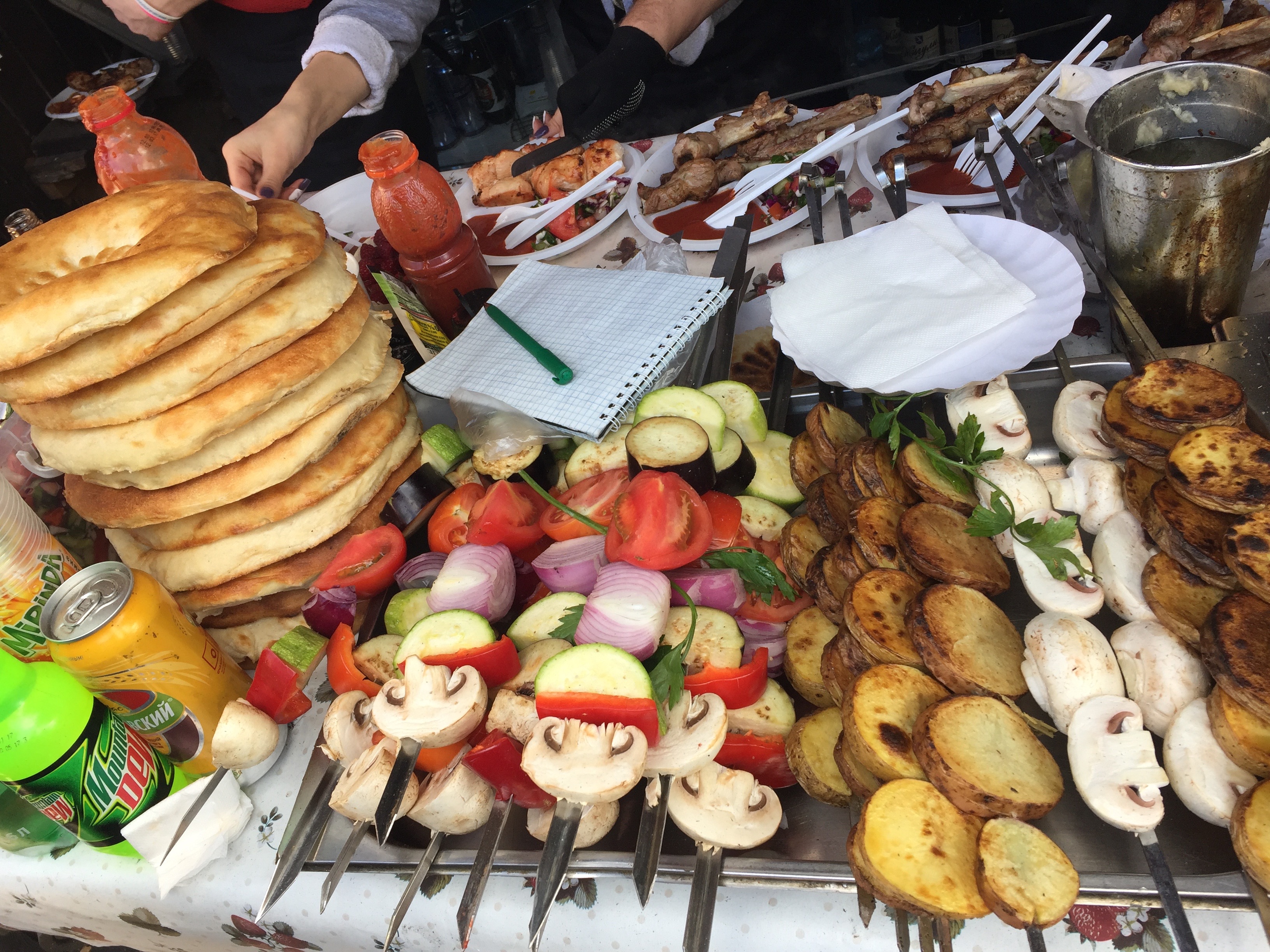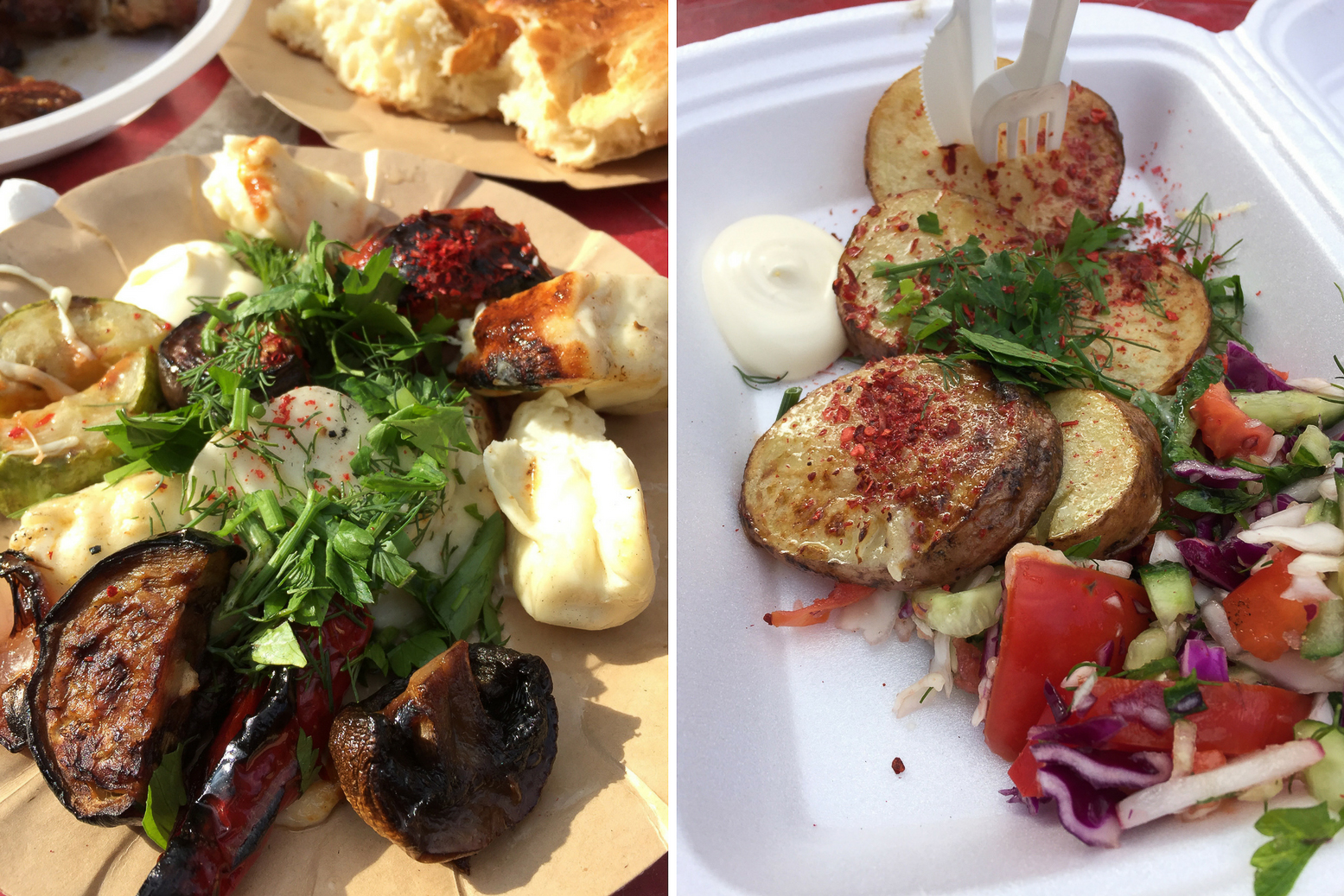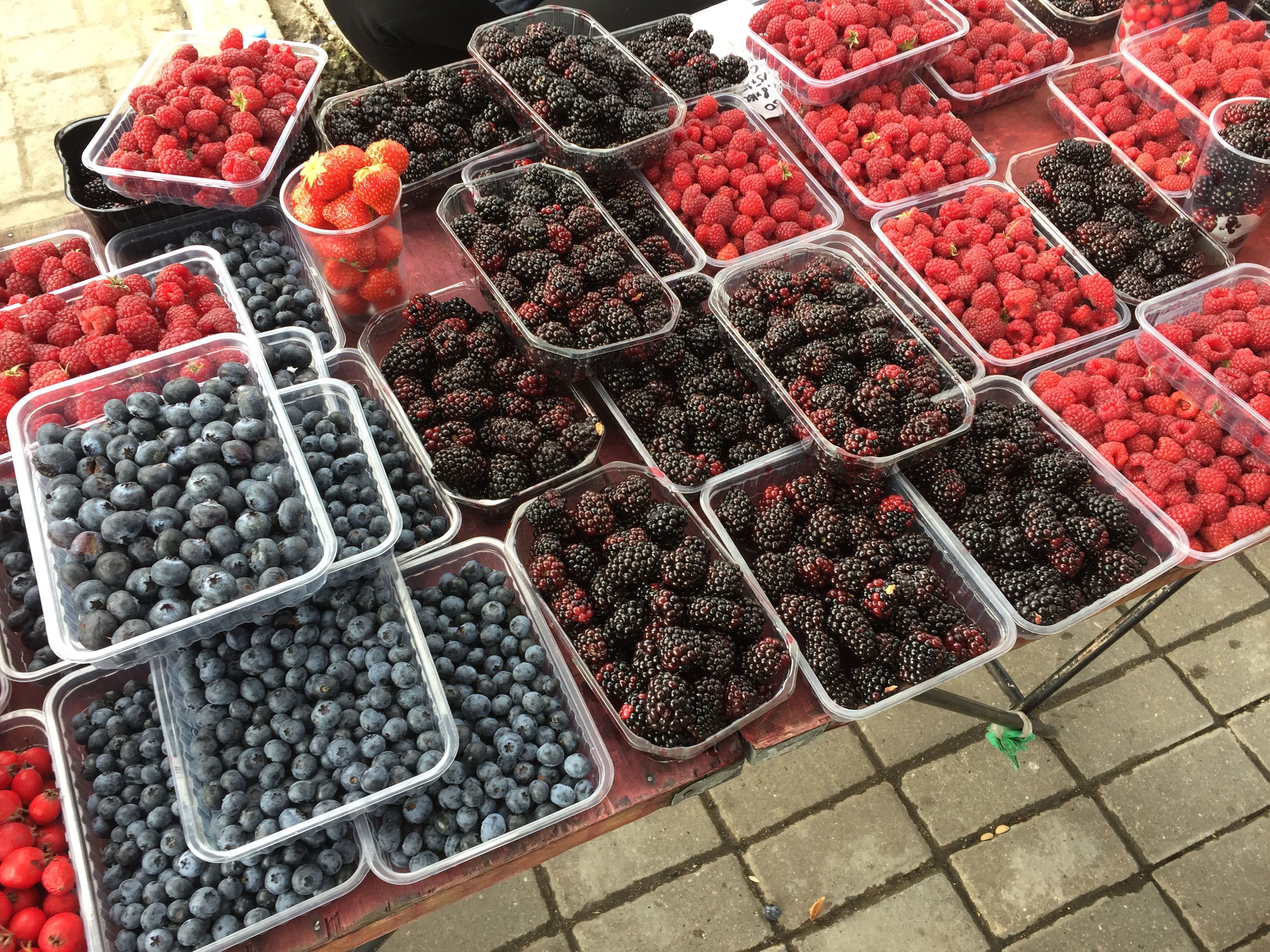 The Russian metro is decades old and whether in Moscow or Saint Petersburg, take a moment to stare at how intricately made some of the stations are and marvel at how efficient the whole thing is, even so many years later. They usually charge a flat 40 to 50 Roubles no matter how long your journey is, so it's a great way to explore the city.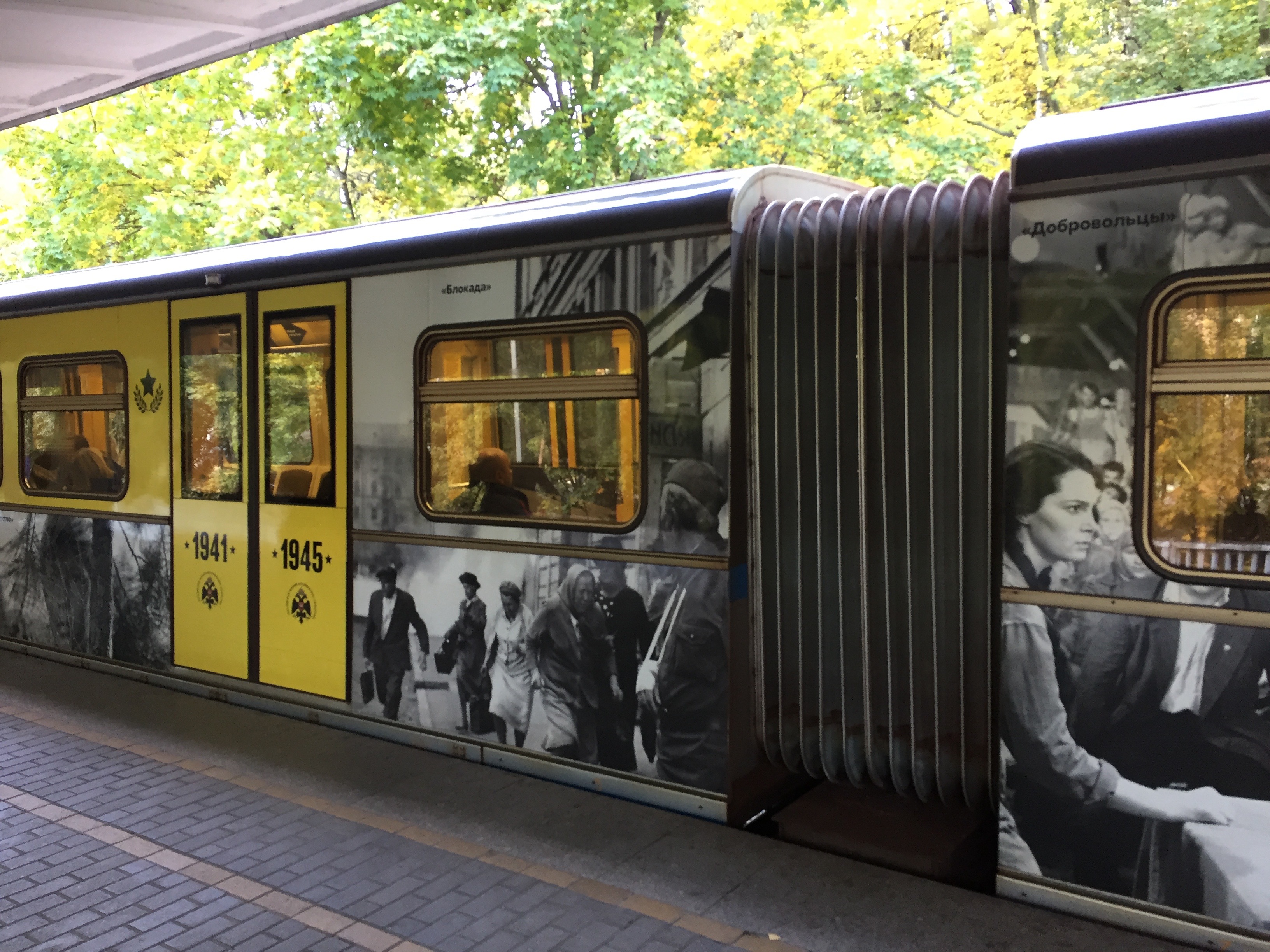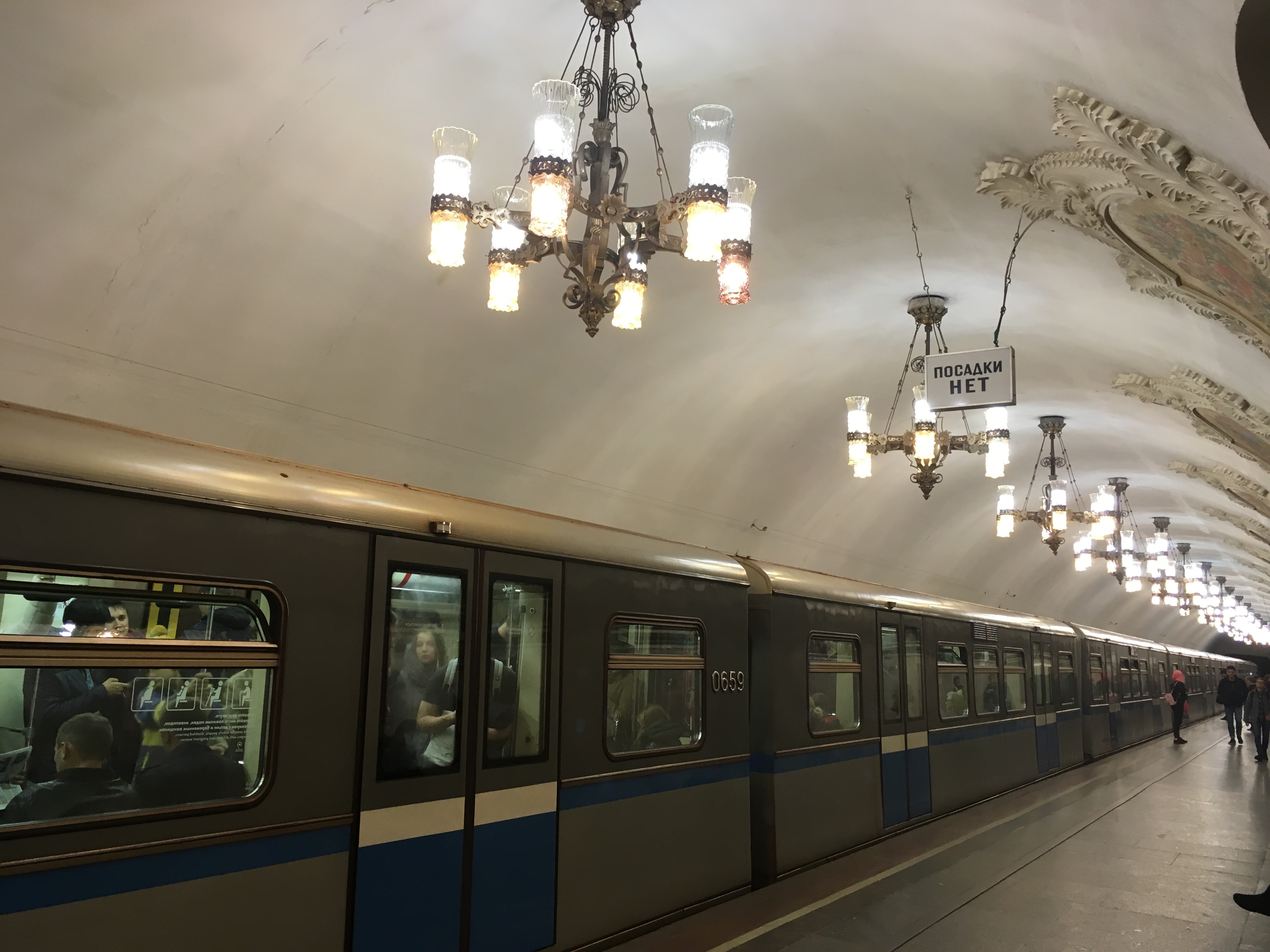 Saint Petersburg
Our trip to Russia was centred around this city. To go back to the old house and all of the places where there was a little story. Not everything we did was touristy and I have fewer pictures here, but it was all more amazing than I could have imagined. So much has changed, and yet so much remains exactly the way my parents remember it. I'm so lucky to have been able to go back for a nostalgia trip of this kind.
We cut an unbelievable chocolate-biscuit-sour cream-cake for my birthday that we ate for four days after because it's a vacation and cake is always acceptable. We took in all of the gilted chandeliers and shimmer in the Hermitage museum, walked up and down the beautiful broad street called Nevsky Prospekt, wishing we could buy everything at the Eliseyev Emporium and had our minds blown by the Sleeping Beauty Ballet at the Mikhailovsky Theatre. Go for at least one ballet in this city, wherever and whatever it may be, especially if you've never been for a full-blown one before. It is the most unbelievable thing you'll see!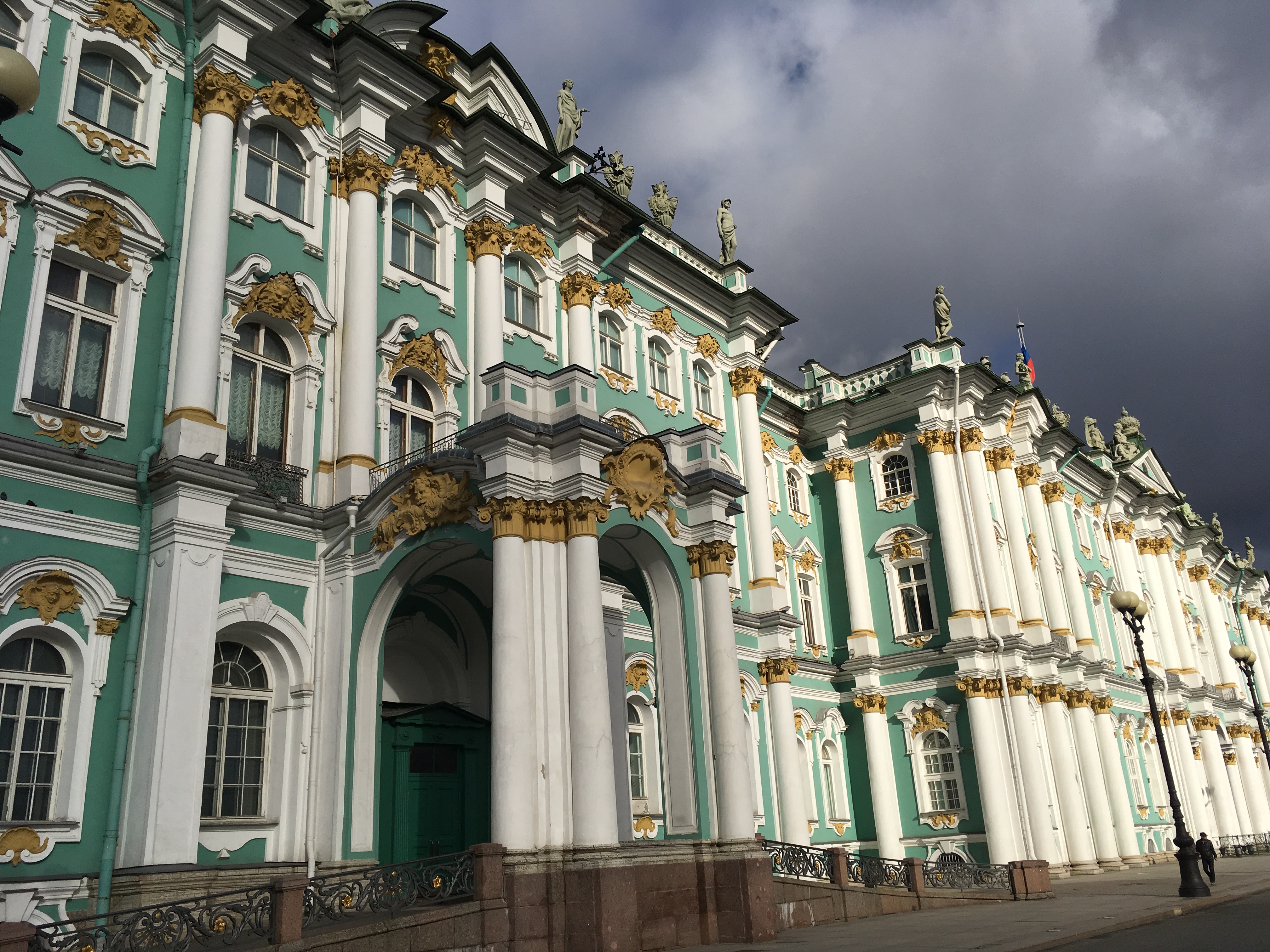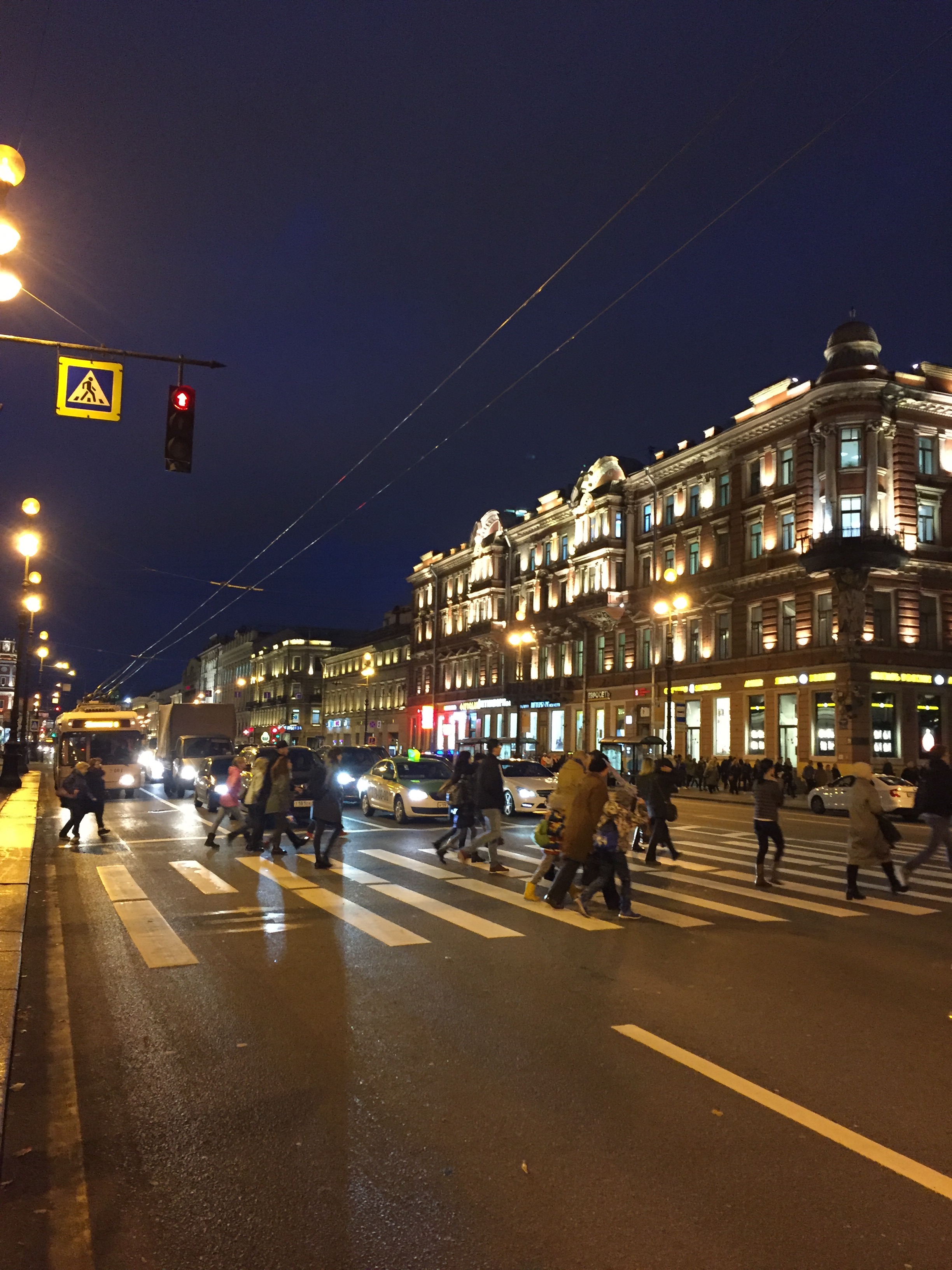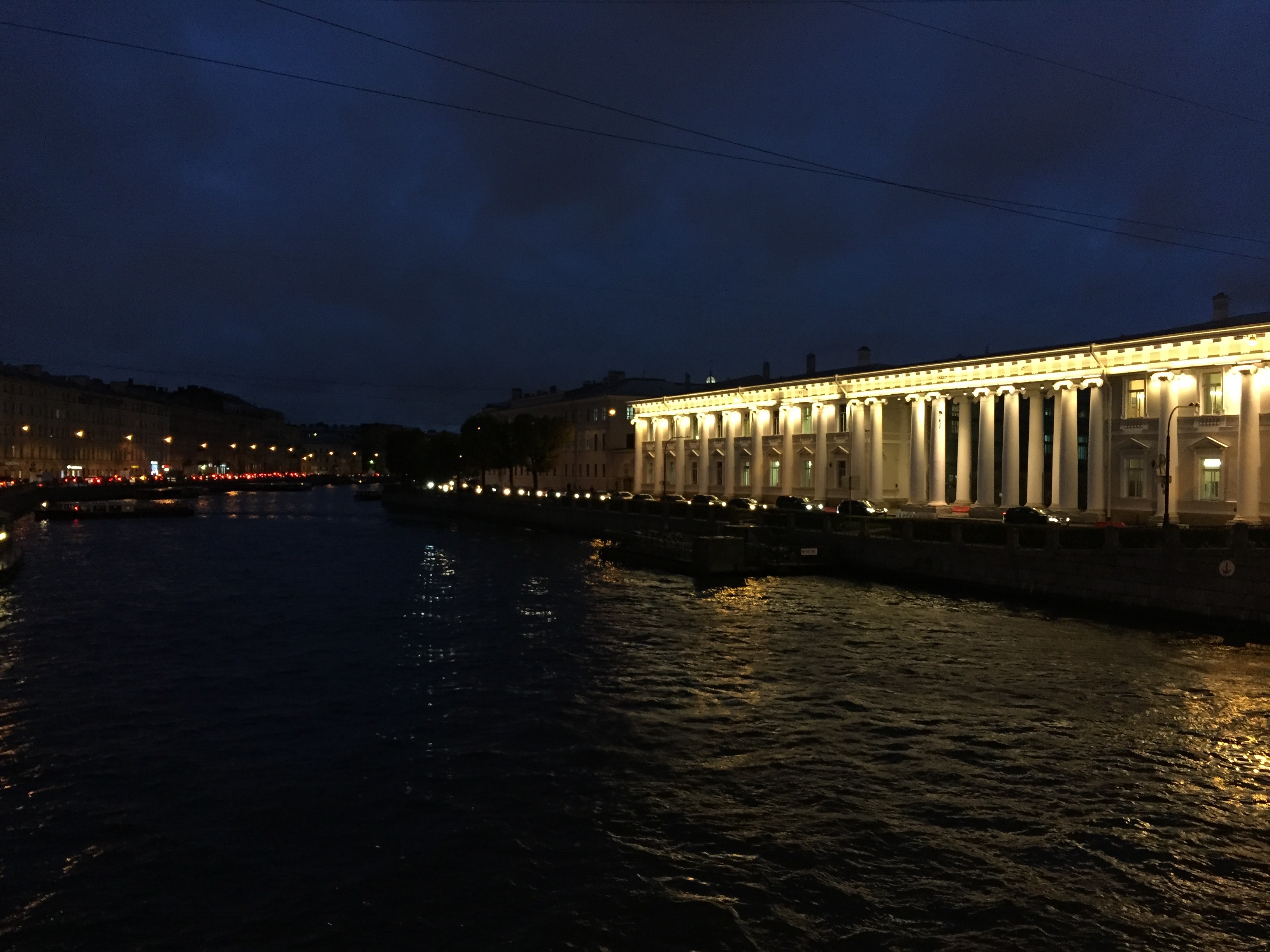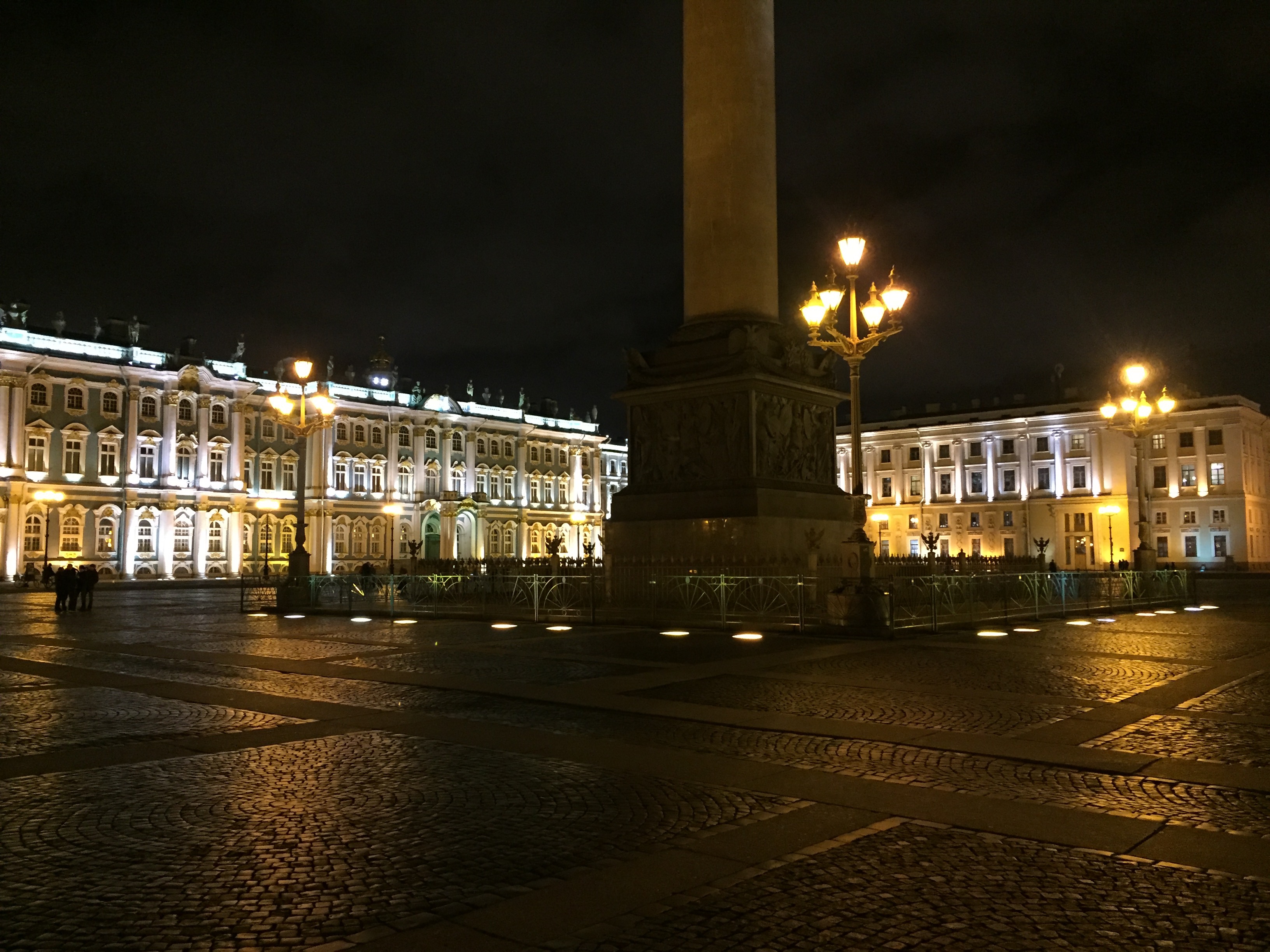 Things to keep in mind 
Like I said above, Google Translate and some basic words and phrases kept handy are very, very useful when you're faced with only a Russian-speaking person on the other side.
If you need to book a cab, ask your hotel/host to help, or book an Uber. We learned the hard way that trusting private cabs parked on the road is a bad idea, unless you really want to pay triple the fare! The metro is cost-effective and efficient, as are the Sapsan intercity trains between Moscow and Saint Petersburg
As with any new place, be aware of what's going on on around you and while taking public transport, it's ok to be a little paranoid about your belongings. Keep your bags and wallets close, we got pick-pocketed on a bus and have no idea how it happened, the whole thing was so quick.
Bottled water is expensive at restaurants and tap water isn't safe to drink. Fill up reusable water bottles before you step out for the day and and refill them at public water coolers.
You will end up walking a lot lot lot. We did about 10 kms a day, because it's easier, cheaper and sometimes faster. Good shoes are a must! And if you're travelling after September and aren't used to cold weather, dress warmly. The winds can be harsh and the rain is cold, so thermals are a good idea in single digit temperatures, and then you don't need to bulk up with too many layers.
And I'm finally done! Despite a few hiccups, this will be a holiday I'll remember forever. And the 30s seem quite great after it! Have you been to Russia? I'd love to hear your thoughts on it and what you did, saw and ate there! Leave a comment below 🙂