Those days are back. Those horrendous days where showers become both indispensable and pointless because when March is as ridiculously hot as it is right now, we are stuck in the just-had-a-shower-but-need-one-again rut. Those horrendous days where movement is far too much effort, and chewing even more so. Even being in Goa over the long weekend couldn't change the fact that the weather everywhere is truly horrendous.
On those days, a sensible person would choose just a liquid diet (wine is acceptable, but maybe not all summer, unless it's a mimosa which has fruit, so, healthy) and lucky for you, we're beginning with a bang.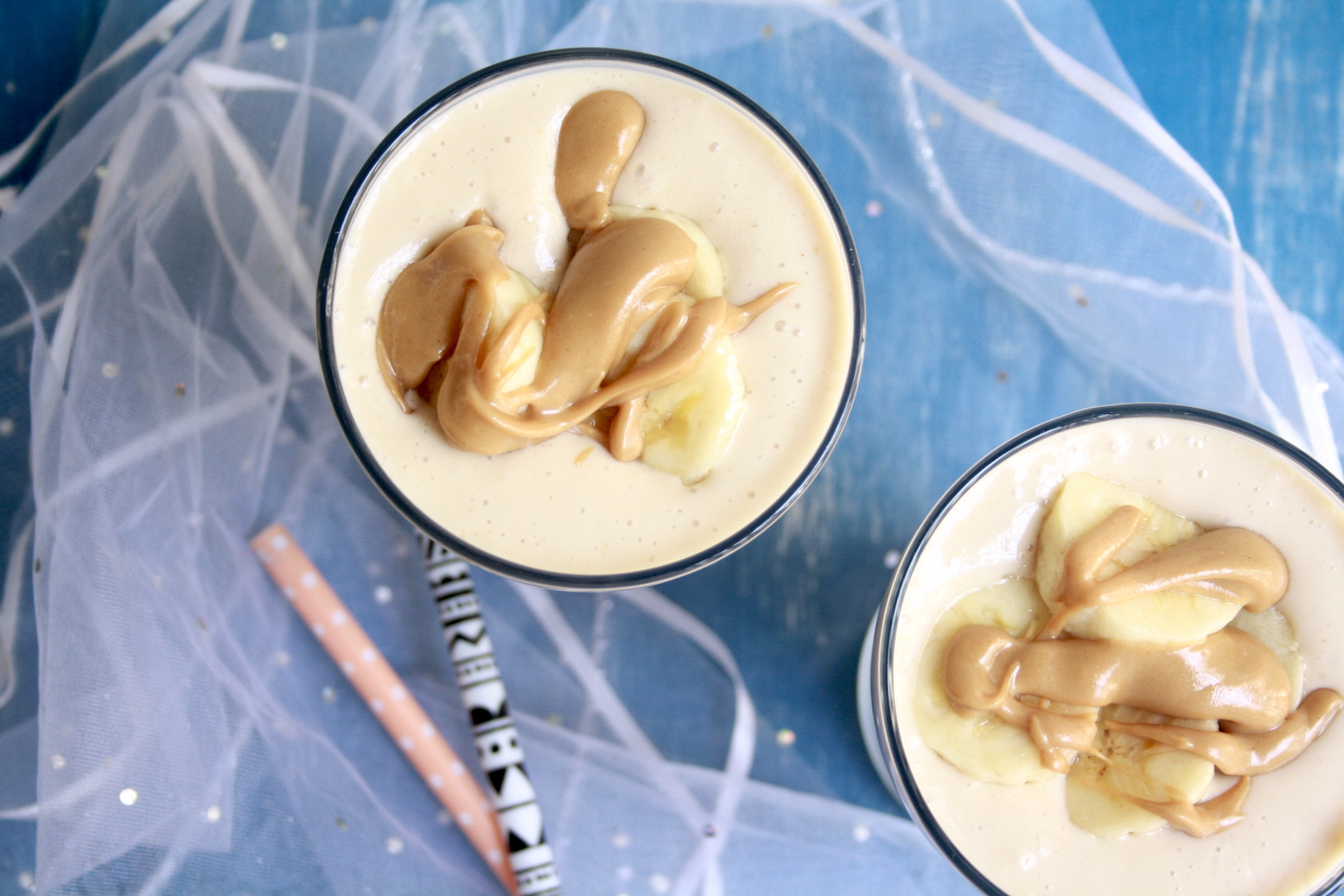 It's thick, it's creamy, it's cold, it's healthy. It's a Wonder Smoothie. With bananas and peanut butter and honey and yoghurt and salt. Hydration and flavour bombs all in one tall glass of awesome.
You're welcome.
This smoothie was so filling, I almost had no room for quiche. And because it's got nothing but the good stuff, you could absolutely treat this like a meal in itself with no added guilt.
One blender, a handful of ingredients and icky tropical summers begin to look just a little bit better.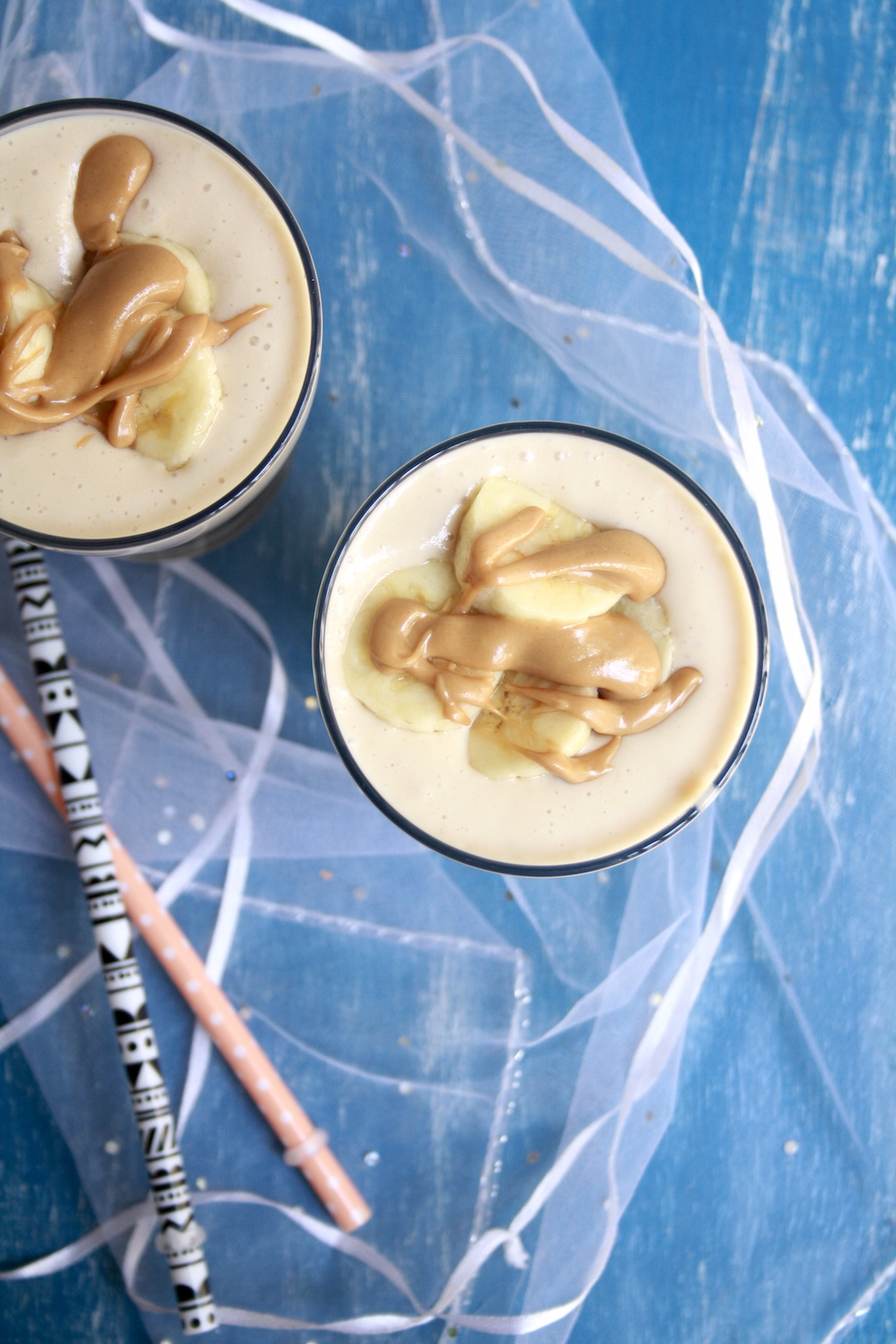 There are those days when we want to add a brownie to our shake, but I promise the sweet-salty-tangy zing of this one gives even a more indulgent smoothie something to worry about. Serious. We all know bananas and peanut butter are the most unbreakable couple ever. And blending the two together is not only an efficient thing to do in sweltering heat, but also the best decision you'll ever make.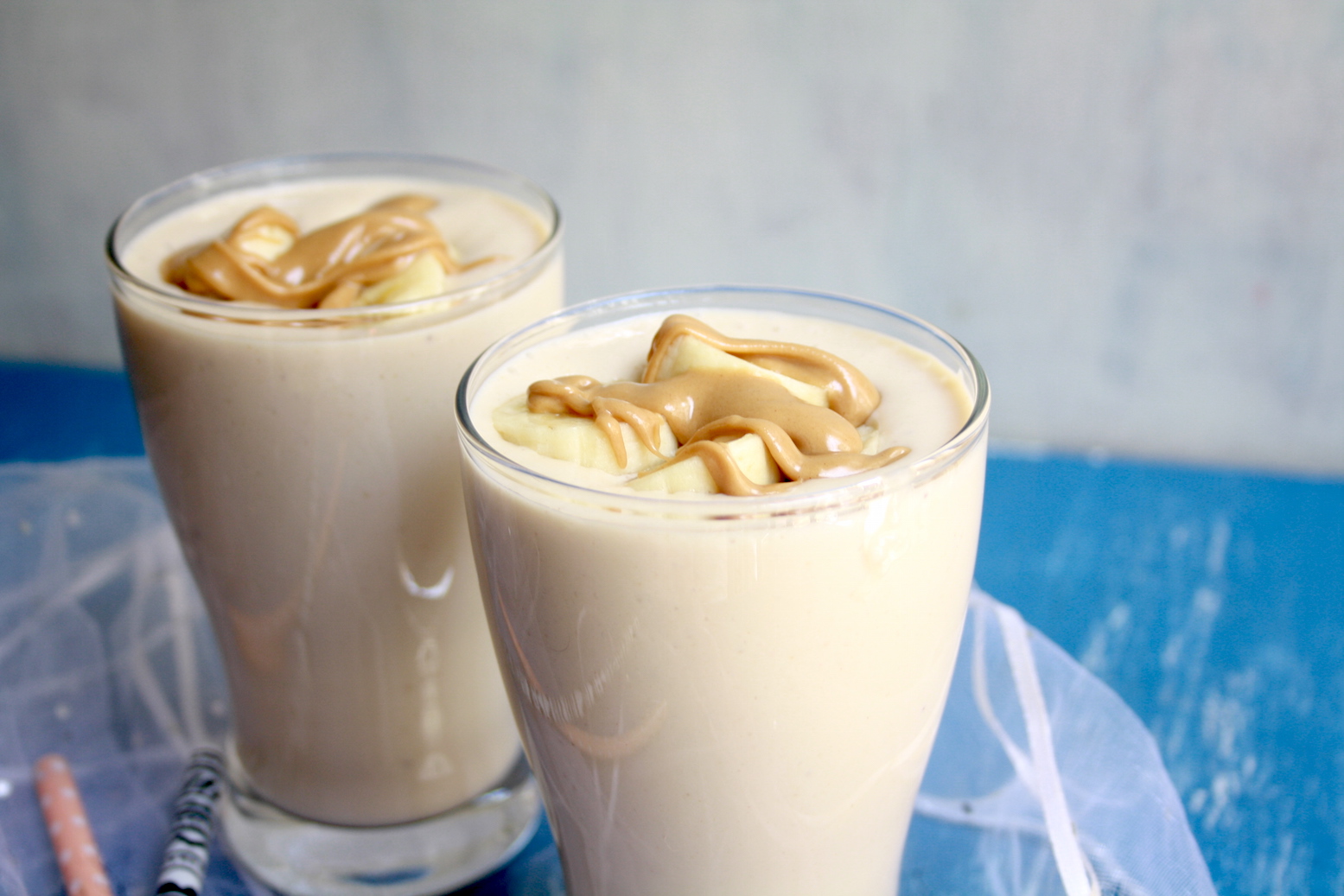 Peanut Butter Banana Smoothie
A thick, creamy smoothie made with plenty of yoghurt, bananas, peanut butter and sweetened with honey. The ultimate summer refresher!
Author:
The Desserted Girl
Ingredients
1 cup chilled plain yoghurt
3 large bananas, sliced
⅓ cup creamy peanut butter
Honey, to taste
Salt, to taste
Instructions
In a blender, combine the yoghurt and ¾th of the sliced bananas. Blend till smooth.
Add the peanut butter, honey and salt and blend again. Taste and adjust the sweet salty balance as needed. I even added an additional dollop of peanut butter at this stage.
Pour into tall glasses, top with the remaining sliced bananas and some melted peanut butter, if desired, which I hope you will!
If you like the sound of this smoothie, you'll definitely love this tropics inspired Coconut and Papaya refresher!