Big fat very excited heyyyyy from an all new Desserted Girl! By now, you know that over the last two weeks, I caught a fabulous stomach bug, decided to torture my brain with 'self-hosting', 'custom CSS' and a whole bunch of other weird terms for reasons that fail me. I'm super excited with the result though, it's kind of like the stress of a makeover till someone holds up a mirror in front of you.
On the whole, making brownies is more fun.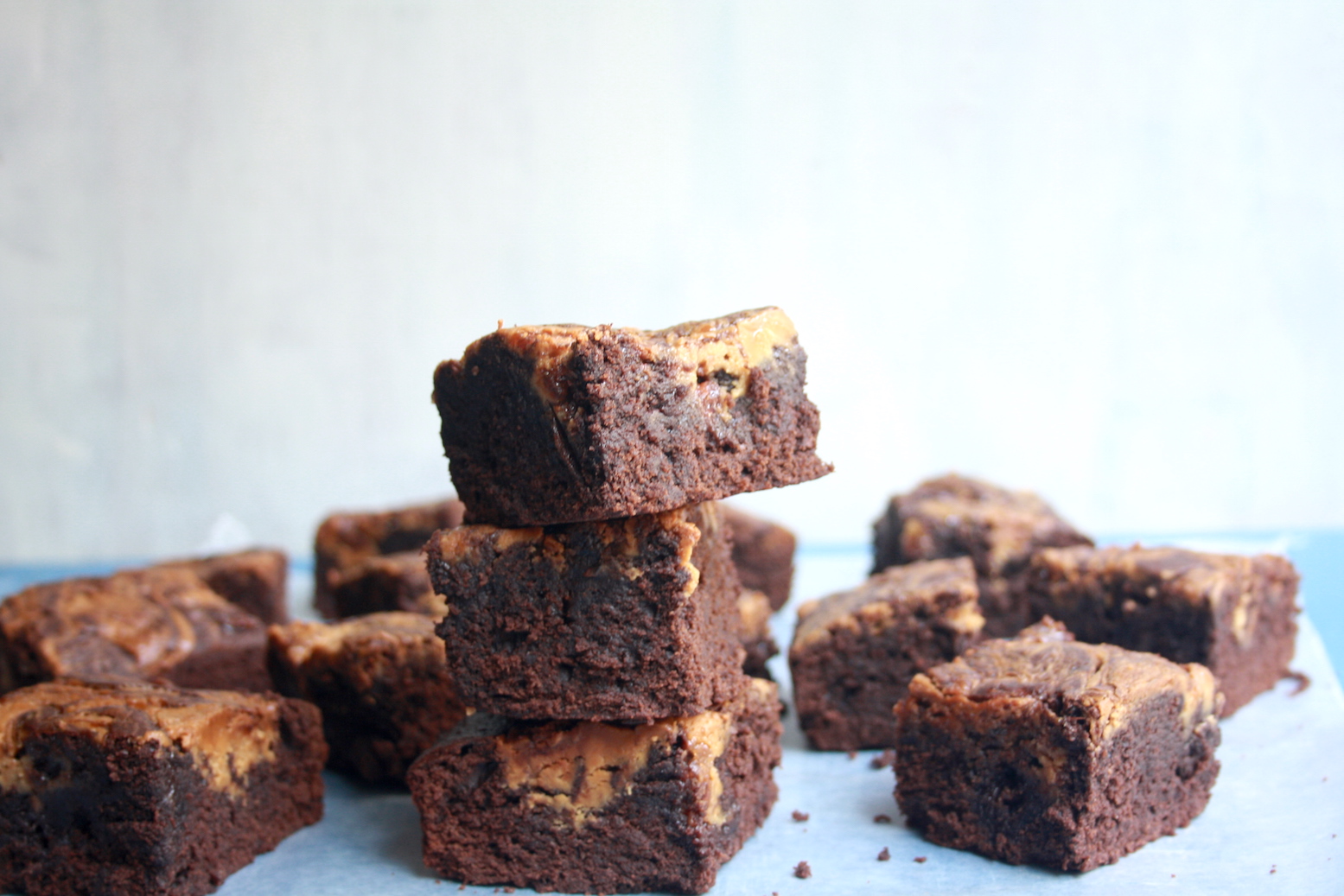 In the midst of all that, I was forced to keep new posts on the back burner for a bit, while my stomach and this website decided to settle down.
There are many reasons to have made the shift to a new platform, a new server and a new look. The most obvious one is, I just needed a change. And on a practical front, I began feeling the need for more freedom around these parts. There's fun stuff in the future 🙂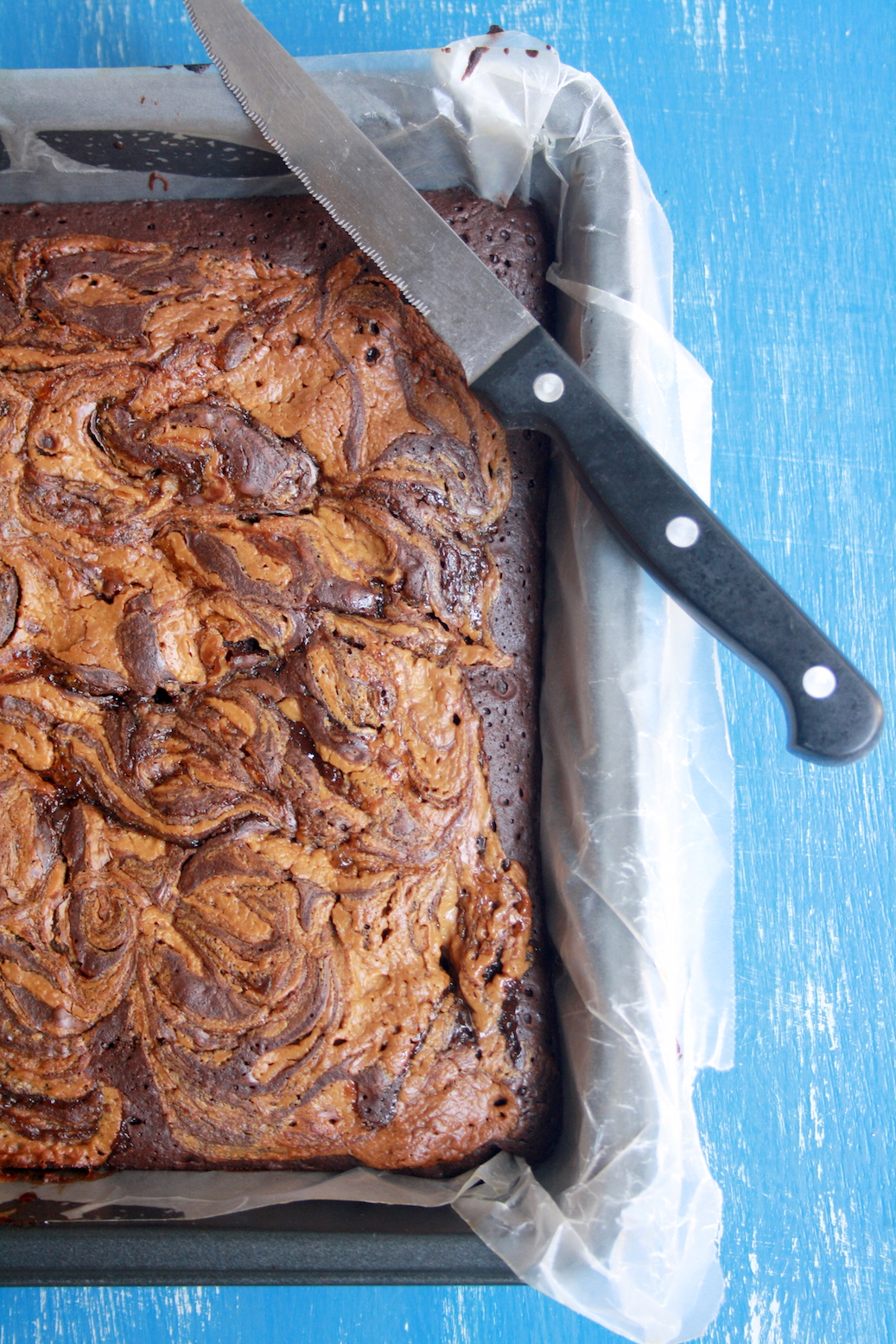 Before I get into these brownies, let me take you on a little tour. First and foremost, if you're new to the blog (welcome!), don't miss the little box on your right that lets you subscribe to this blog in a few quick clicks. Second, there are many ways to get in touch with me, and all the little social icons on the right will help you get there. Third, the recipe categories are the same as before, all you need to do is explore the menu on top of this page. Fourth, there is a handy little recipe box that lets you print it if you like and forces me to be more organised 🙂 Finally, there are still some frills to be added around here, so keep checking back!
And now we eat some brownies.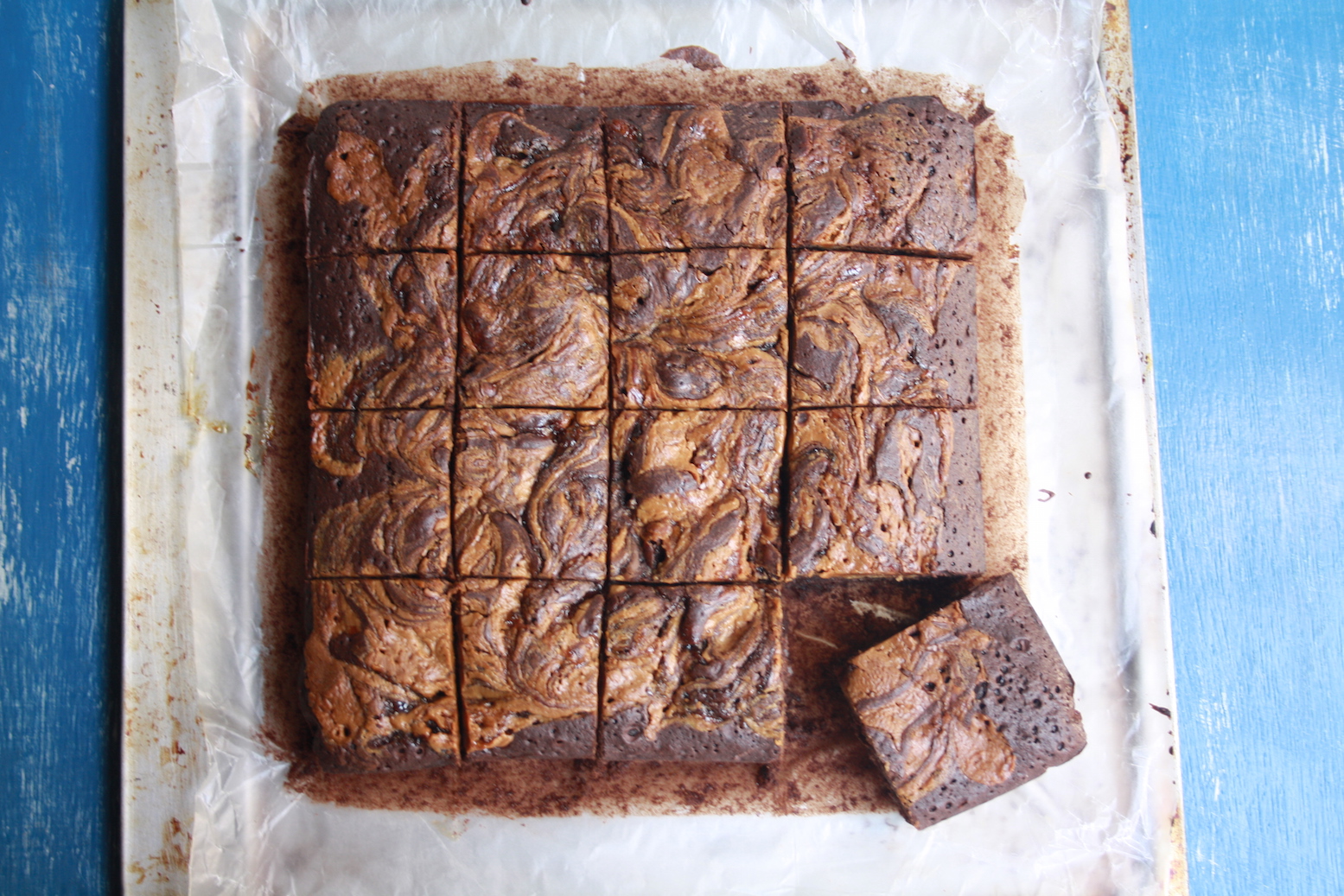 A few weeks ago I stumbled upon Joy The Baker's version of PB and J brownies, but I didn't feel the need for a buttery topping when there was a buttery batter to be ingested anyway. I also have a trusty, super awesome brownie recipe already, and decided that's really all I needed to work with.
These terribly rich, terrible chocolatey brownies are a double batch, because an 8″x8″ pan spreads a single batch out too thin, so they aren't as gooey as these slightly skinny raspberry brownies but completely delicious.
This recipe can therefore work three ways: bake a double batch for thicker brownies as I did, bake two single batches for thinner, gooier brownies, or halve the proportions below and bake one single batch in a smaller pan.
The choice is yours. Either way, you get brownies!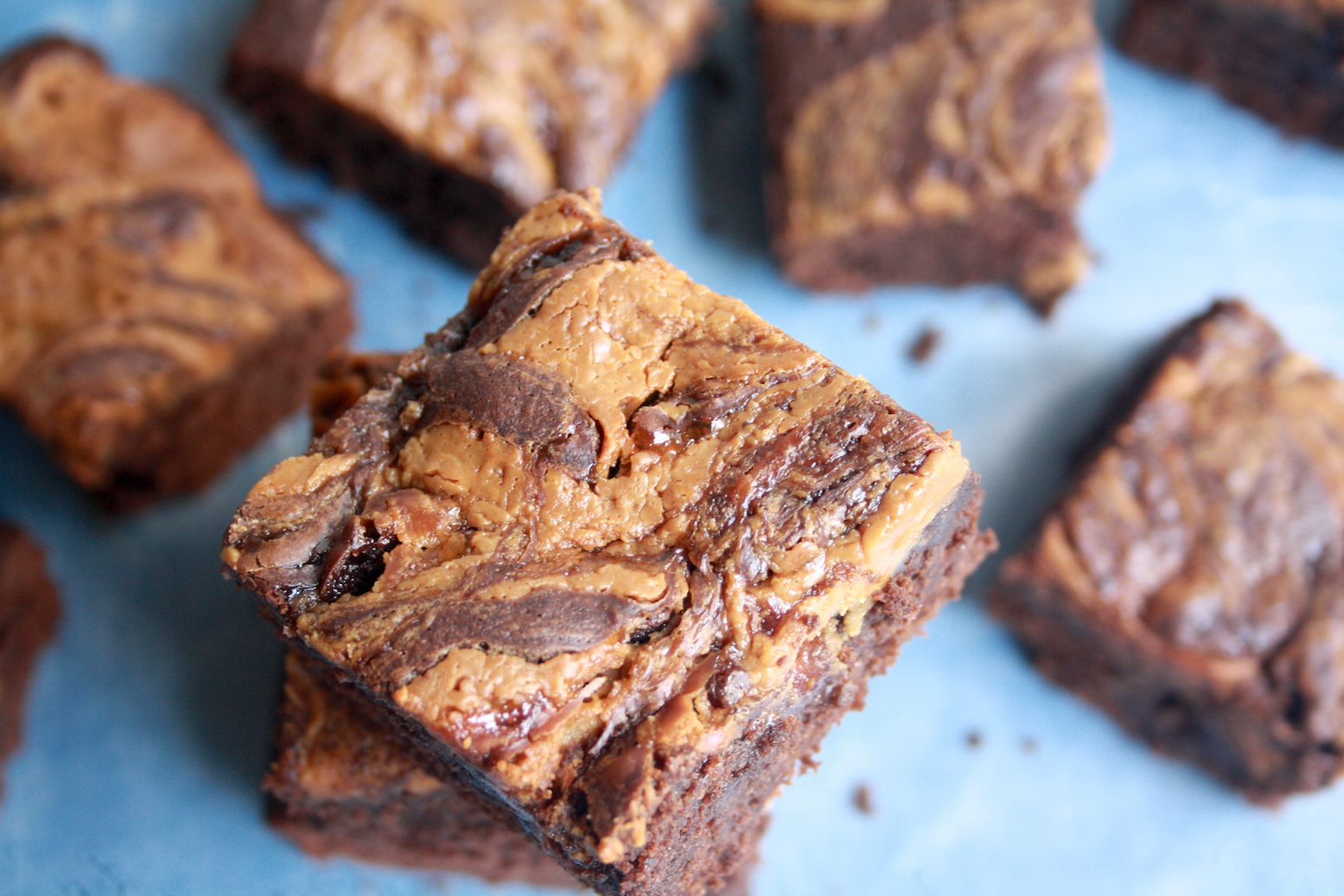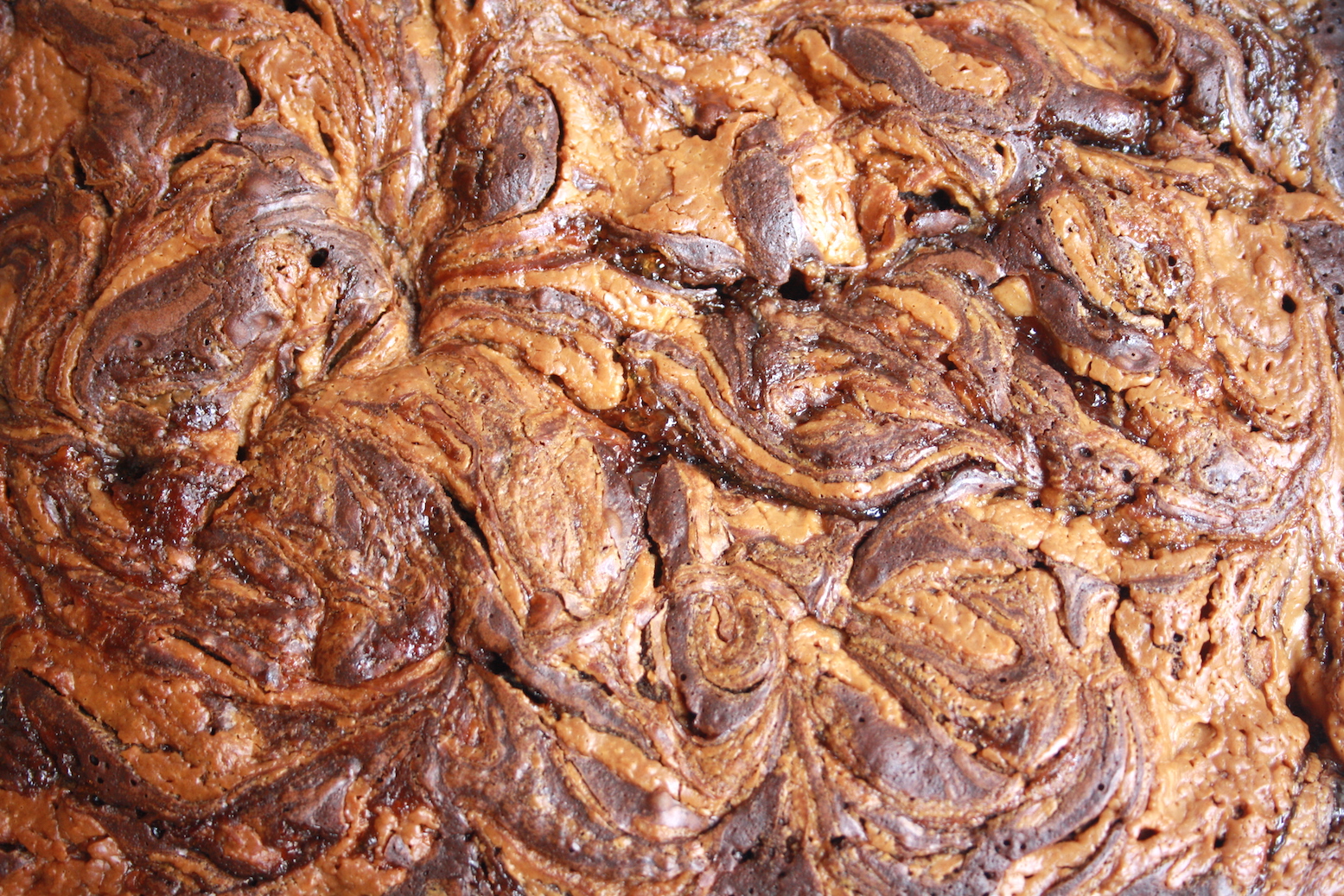 Once you're done with pouring the batter into the pan whichever way your heart desires, all that's left to do is swirl melted peanut butter and strawberry jam right on top. Depending on how deeply red the jam is, it may or may not show up easily after baking, but you can taste it loud and clear. Sweet and tangy right in the middle of all the chocolate. It's fabulous.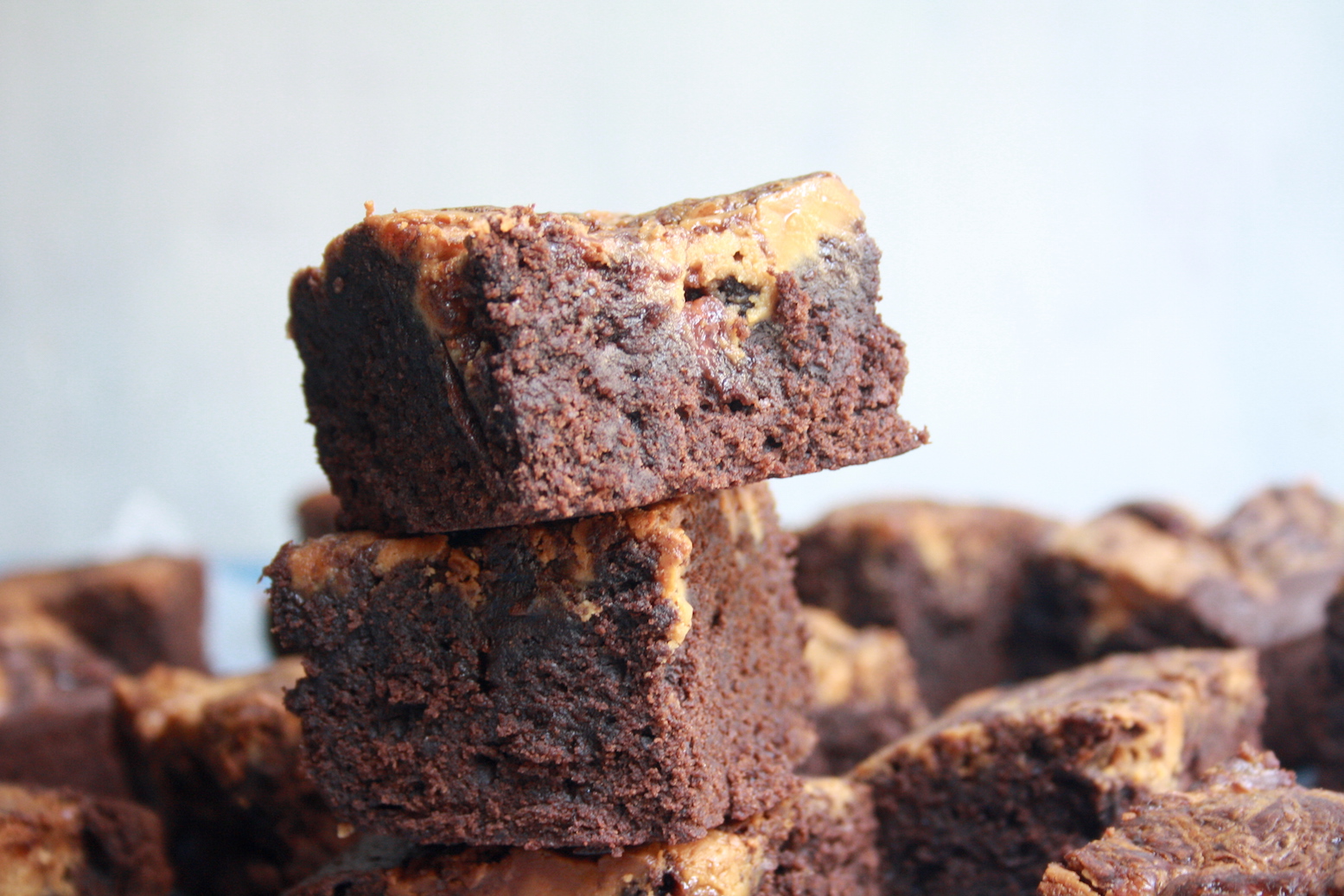 The brownies are dark, chewy and crammed with classic PB&J flavours, because why should you have to choose between a brownie and a sandwich? This is not the space to make tough decisions. You deserve both. Get baking!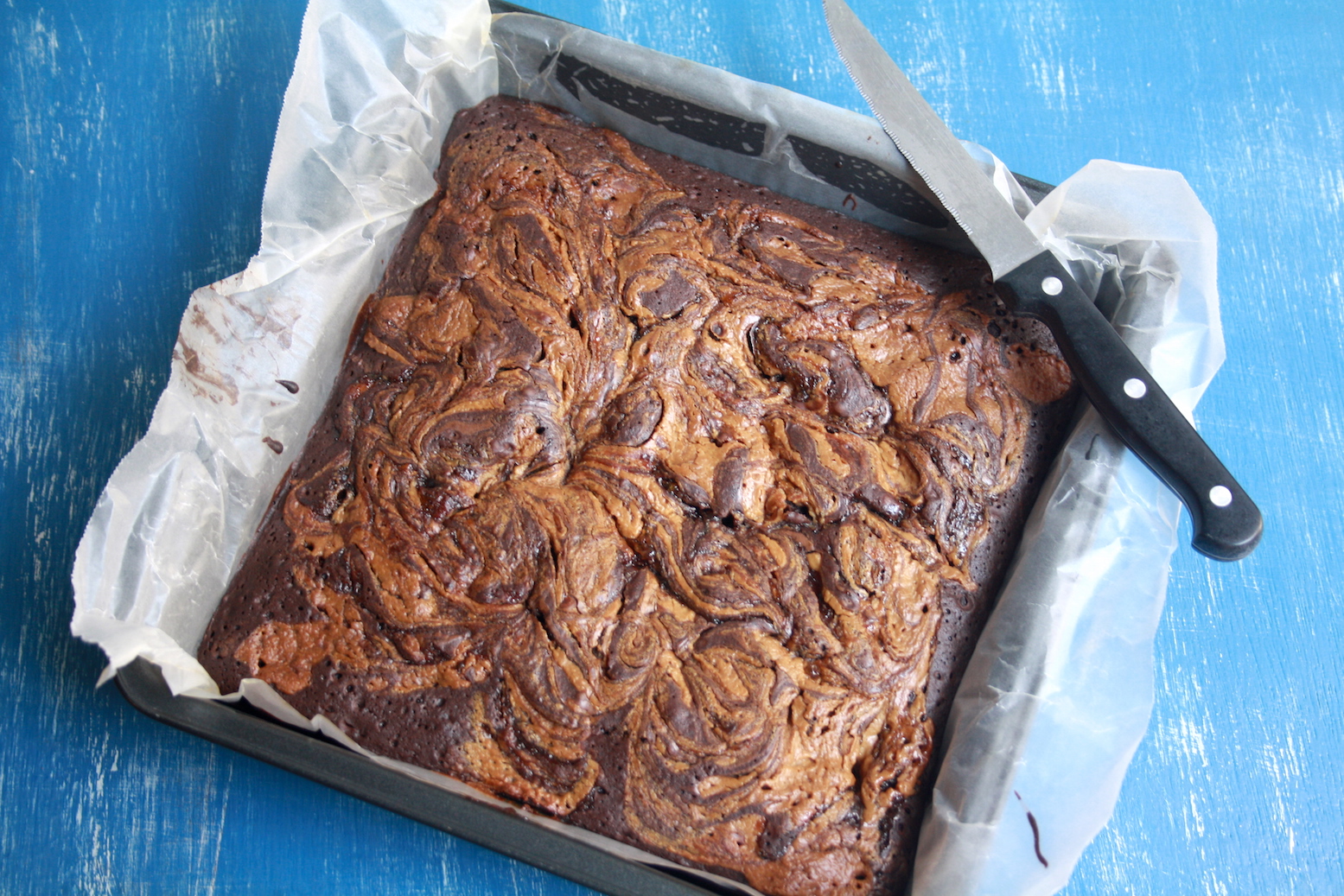 Definitely wait for the brownies to cool completely, preferably overnight, for the cleanest cuts and the most minimal damage. If you can't wait to dig in to freshly baked, warm, brownies though, I don't blame you. No one here to judge.
Peanut Butter & Jelly Brownies
Thick, rich, chocolatey brownies topped with classic PB&J for a delicious twist.
Author:
The Desserted Girl
Ingredients
12 tbsps/170gms butter (I use Amul)
240 gms roughly chopped dark cooking chocolate
½ cup cocoa powder
1 cup flour
¼ tsp salt (if using unsalted butter)
¾ cup caster sugar
4 eggs
2 tsps vanilla essence
½ cup melted creamy peanut butter (I use Sundrop Honey Roasted)
⅓ cup strawberry jam
Instructions
Preheat the oven to 175 C. Grease and line an 8x8 baking dish and set aside. (Lining the dish with baking paper helps with easy removal and slicing)
In a bowl placed over a pot of simmering water, melt the butter, chocolate and cocoa powder, stirring occasionally until you have a smooth mixture. Set aside to cool.
Beat the eggs, sugar and vanilla in a large bowl till pale and frothy, about 3 minutes.
Add the cooled chocolate mixture to the egg mixture and beat again till combined.
Fold in the flour and salt (if using) till just combined, do not over-mix.
Pour into the prepared dish and even the top.
Drop spoonfuls of the melted peanut butter on top of the batter, alternating with spoonfuls of the jam. Using a sharp knife or toothpick, swirl them around.
Bake for 30 to 35 minutes, until a toothpick poked in the center comes out with only moist crumbs, no wet batter.
Preferably allow to cool completely before slicing and devouring!
Notes
For thinner, gooier brownies, either halve the ingredients for a smaller batch, or spread this double batch out into two pans.
Have you tried my Double Peanut Butter Brownies yet?
Or these INSANE Nutella Brownies? So irresistibly gooey.