Happy almost Diwali! I'm back from a lovely, eventful week in Russia (more on that in a separate post soon!) and I'm now gearing up for the sugar coma over the next few days. Wheeee!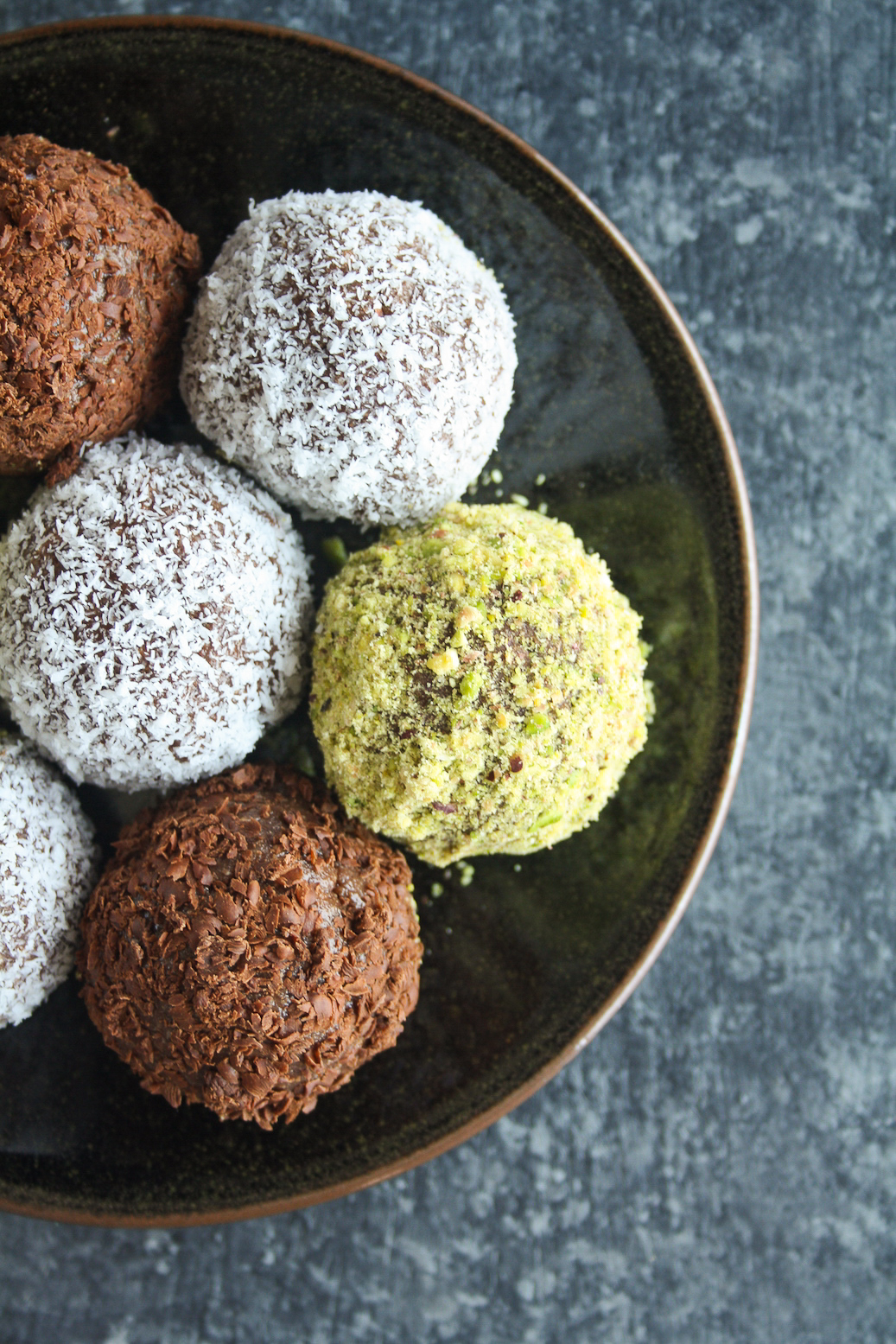 To celebrate, I made a recipe my grandmother invented. There's old-school Marie biscuits and condensed milk which in my opinion, is the most auspicious beginning to the festive season 😀 Along with cocoa and almonds, the whole thing is rolled into the easiest 'truffles' in the world. And then because we shouldn't hold back, there's coconut, pistachios and chocolate to roll them in.
It's a happy Diwali already!
…