I've made a lot of apple crumble in my life. A LOT. And I never tire of it. It's quick, it's buttery, it's cinnamony and it's got a ton of amazing winter apples in it, so I'm not getting bored of it any time soon.
This recipe is one I created for the December issue of Better Homes and Gardens. They had a cool feature for desserts with herbs and you should really go get a copy now because there are some amazing bloggers in there with amazing dishes. I decided to amp up the much loved apple crumble, with fresh sage leaves. I'd never tried this before, but it was love at first bite.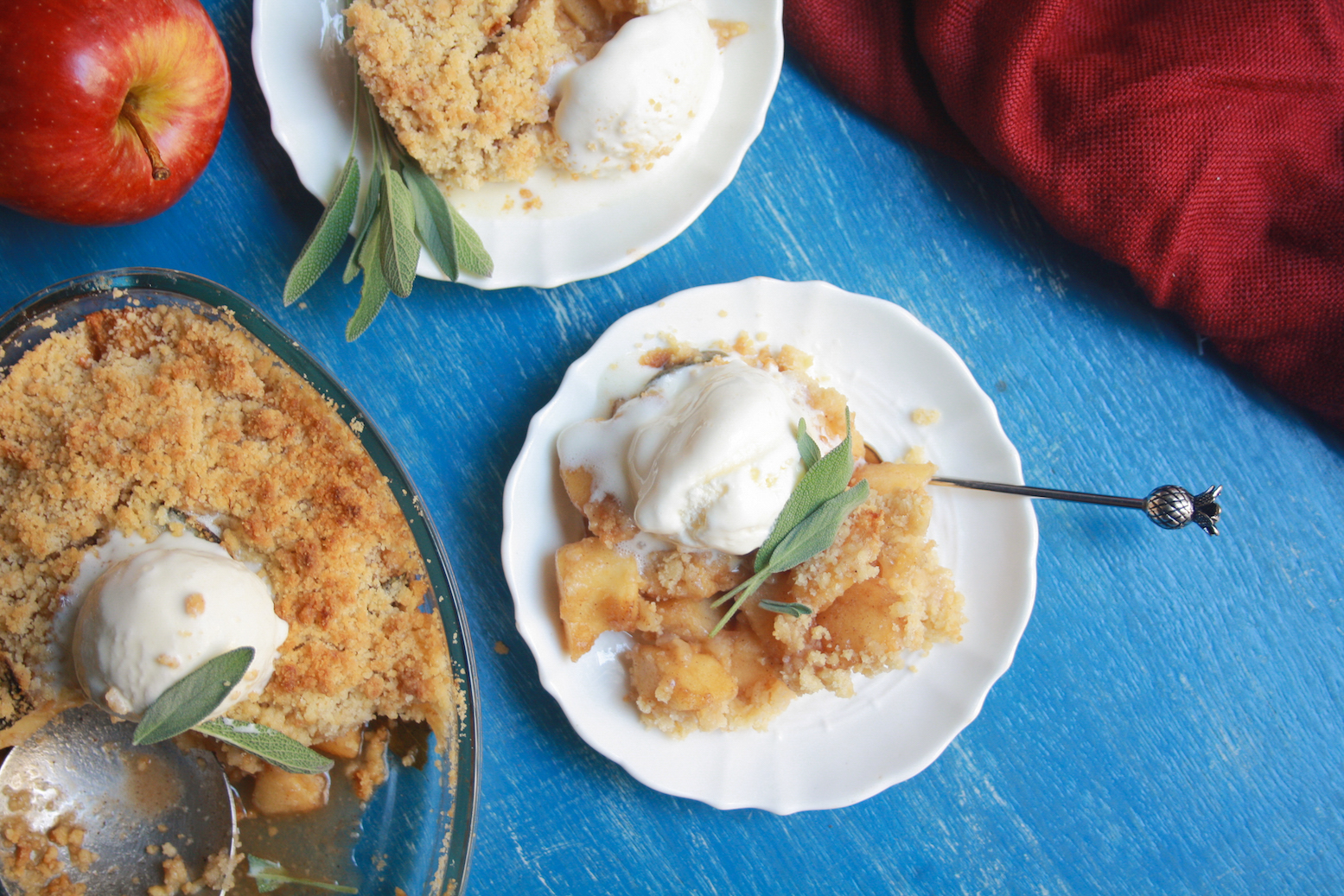 I didn't really think the word 'floral' would feature in anything I ever put in my mouth, but sage is…floral. It's light, it's pleasant, it's floral. Like a summer dress. Yes, this dessert is a summer dress. With winter fruit. Go figure.
…