I'm always up for fries. Always always. Baked, fried, wedges, skinny, browned, burnt, whatever. I'll take them. The only thing they need to be is crispy. That one's a deal-breaker. And because a pot full of hot oil makes me nervous, I've been wanting to perfect baked fries for a while.
Except they just never crisped up enough. I'm embarrassed to admit why, because it's quite a ridiculous reason. But I do a lot of ridiculous things here, so I'll just come out and say it.
(I never baked them long enough).
What this means is, the minute they were soft and cooked through, I'd whip them out of the oven, complain about how they weren't crispy but eat them anyway because wastage is bad.
But now, finally, here they are. Crispy, salty, garlicky fries, bursting with flavour, crunchy on the outside, tender on the inside. There's no rocket science to it, just a couple of things to keep in mind and I promise you'll never look at a drive-through the same way again.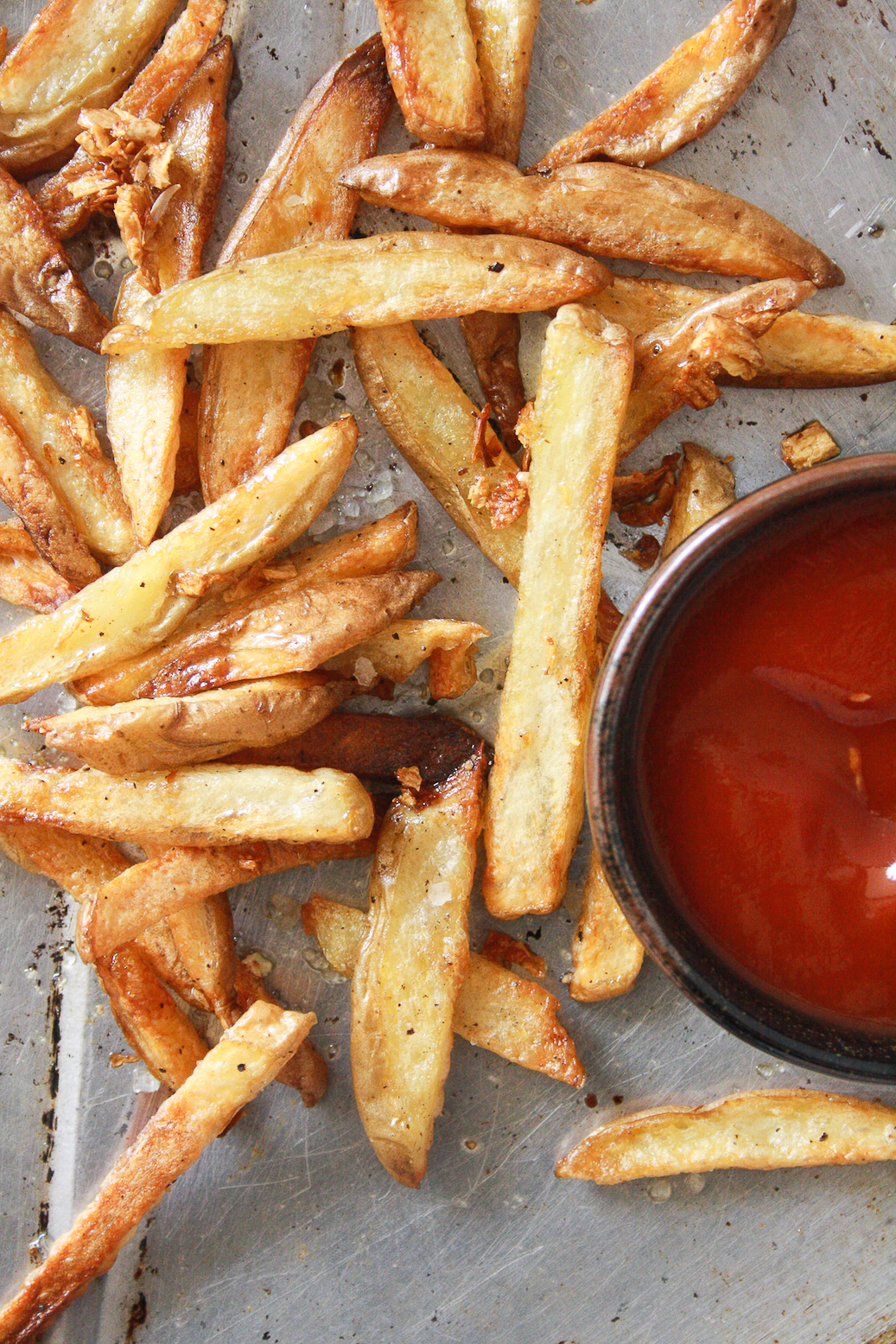 …