We're going all out today with cookies inside and on top of cupcakes. It's the weeeeeekend! I have made Oreo cupcakes before but they needed a more classic version and new photos!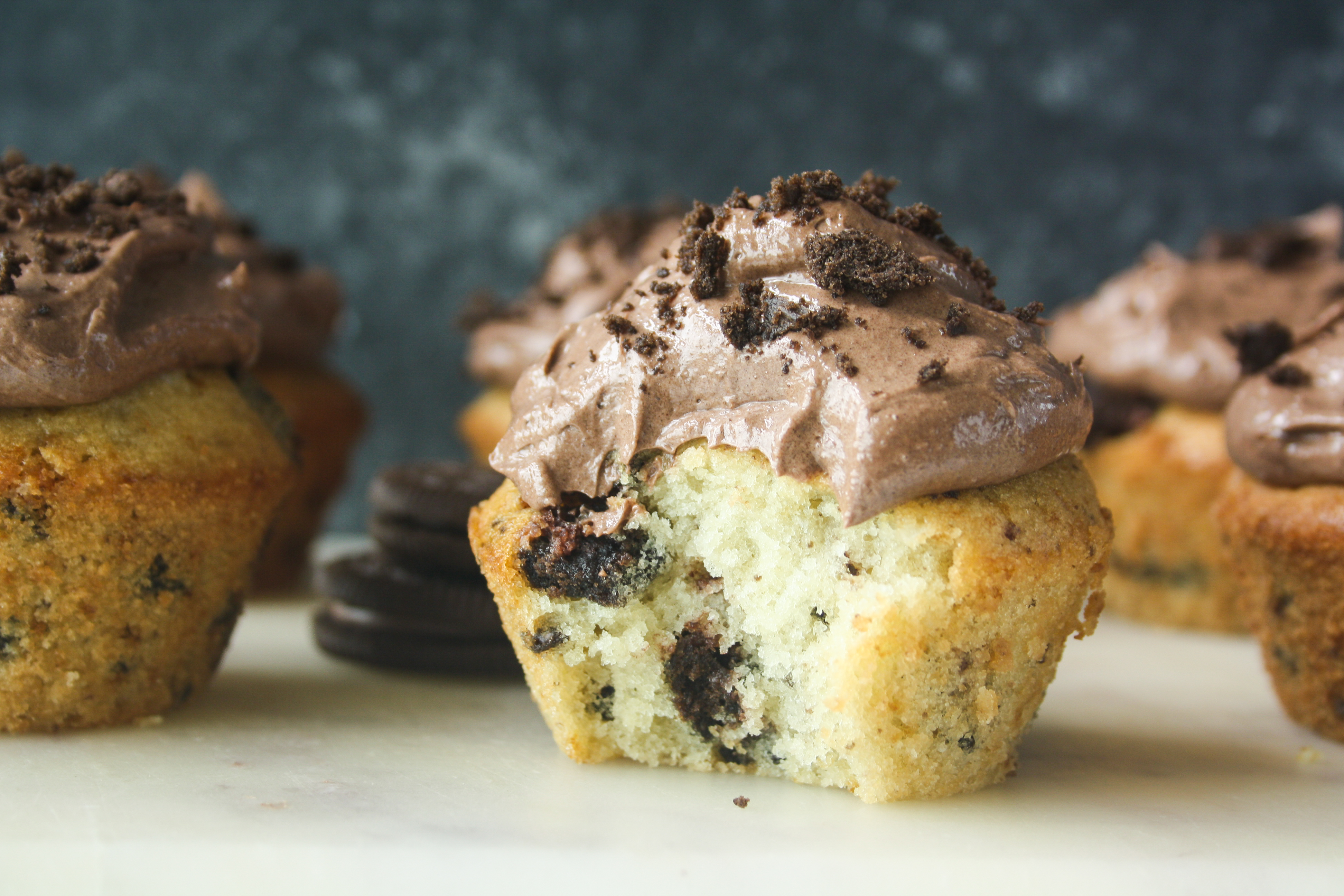 These are buttery little cakes, filled with chopped chocolate Oreos
(I'm not a fan of the vanilla version, although feel free to use whatever flavour you like), topped with a quick chocolate buttercream frosting that's not too sweet, made with Dutch-process cocoa
for that authentic Oreo feel. Crushed Oreos on top, but of course!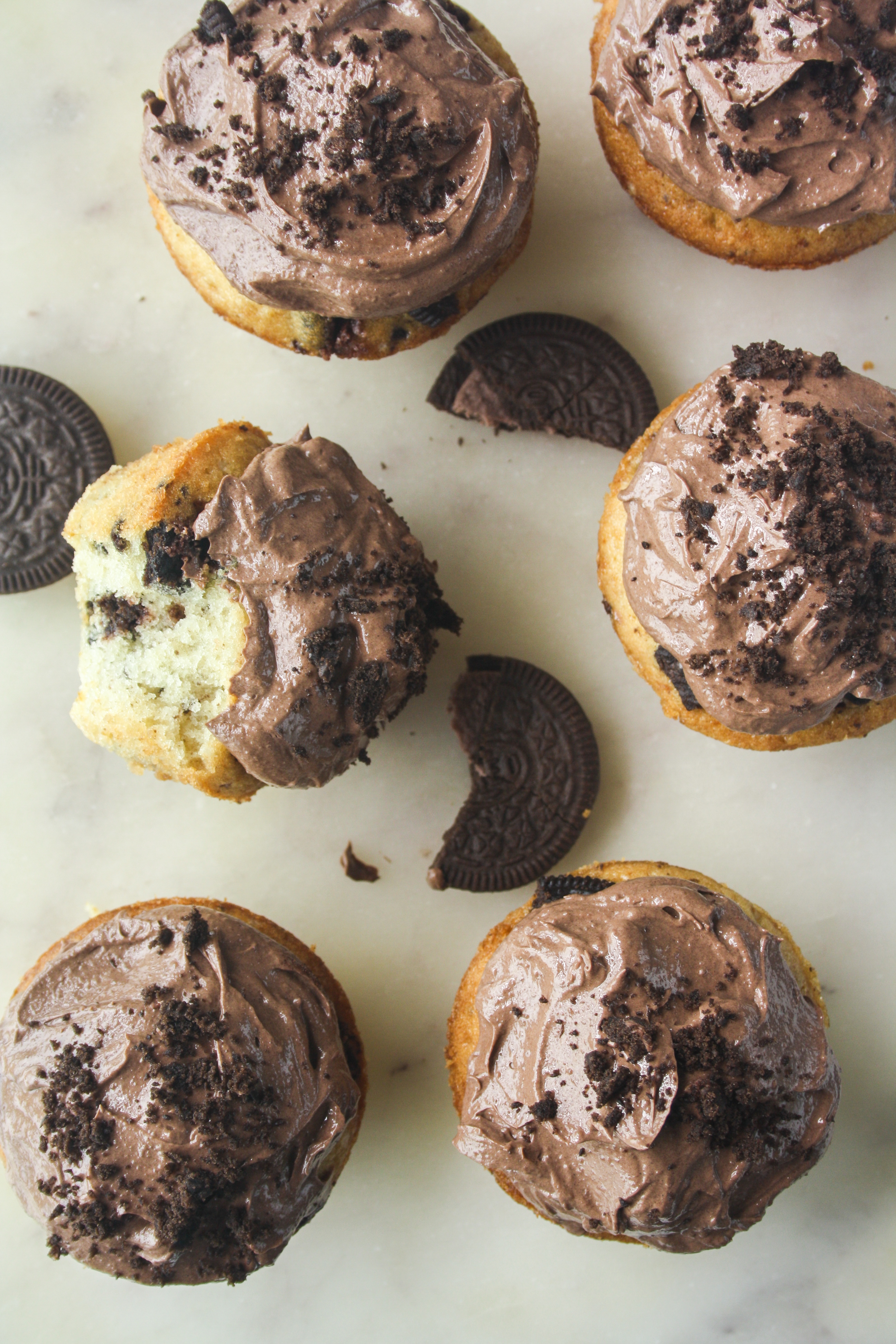 For the frosting, I just went with instinct and my flavour preferences, but the cupcake recipe is adapted from Sally's Baking Addiction with a few changes. I used a whole egg instead of an egg white for more richness and creamed the butter and sugar instead of using melted butter. The result is a light, fluffy, tender cake that rises beautifully and is so good just by itself!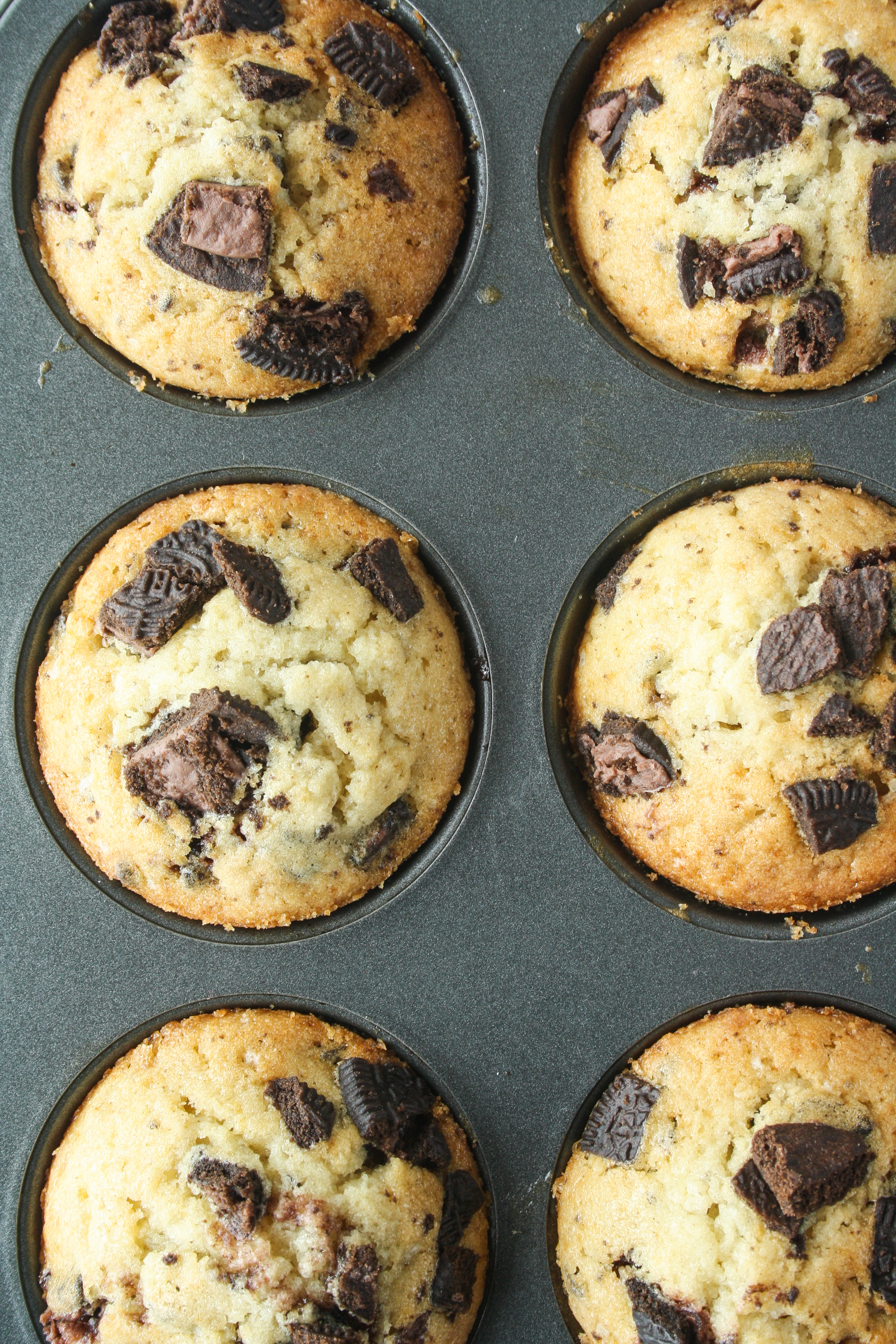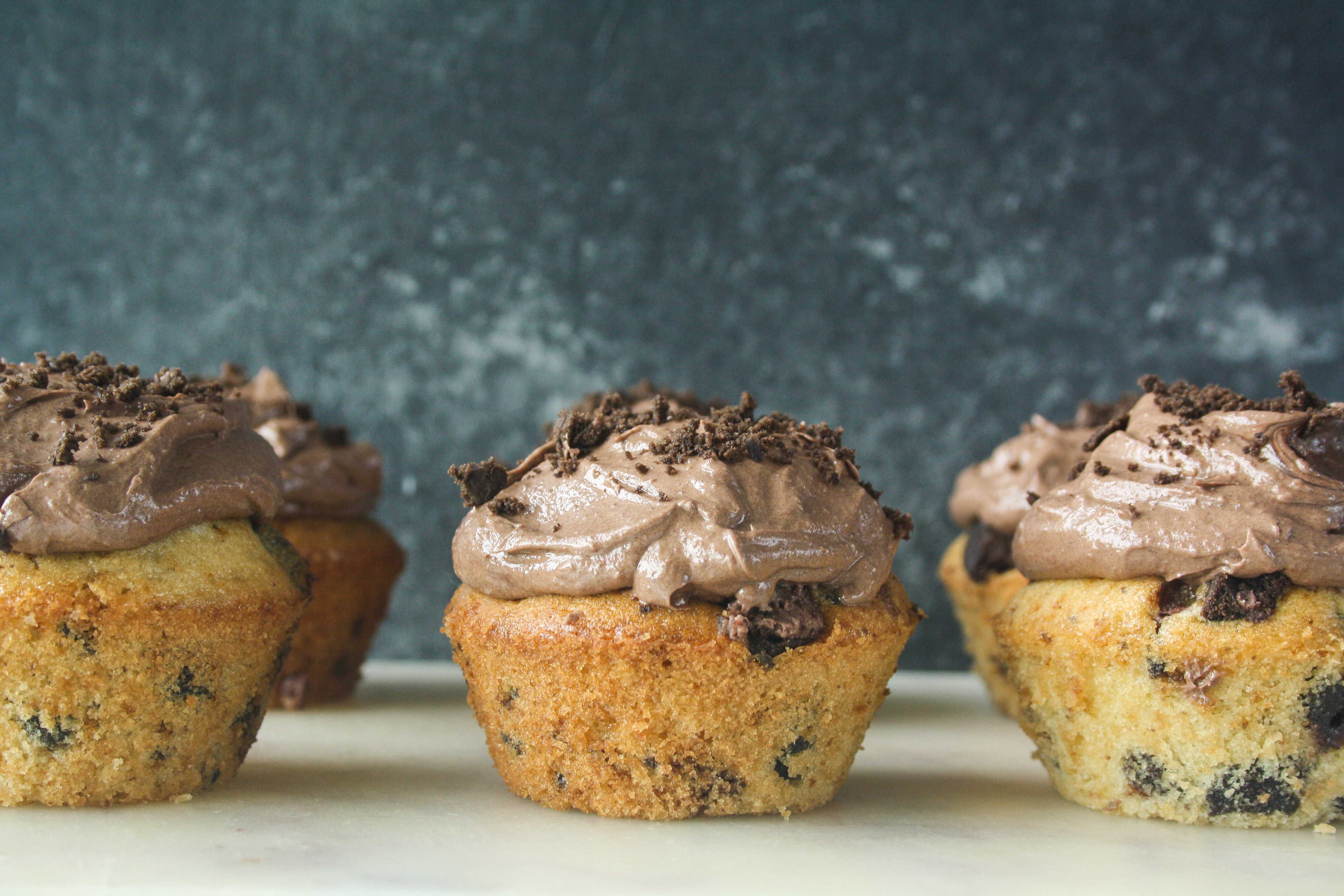 The Oreos inside the batter create a nice little bite without being overwhelmingly sweet or anything. The perfect contrast with the dark chocolate frosting! I tend to avoid giant amounts of frosting per cupcake but you can certainly double the amount if you like.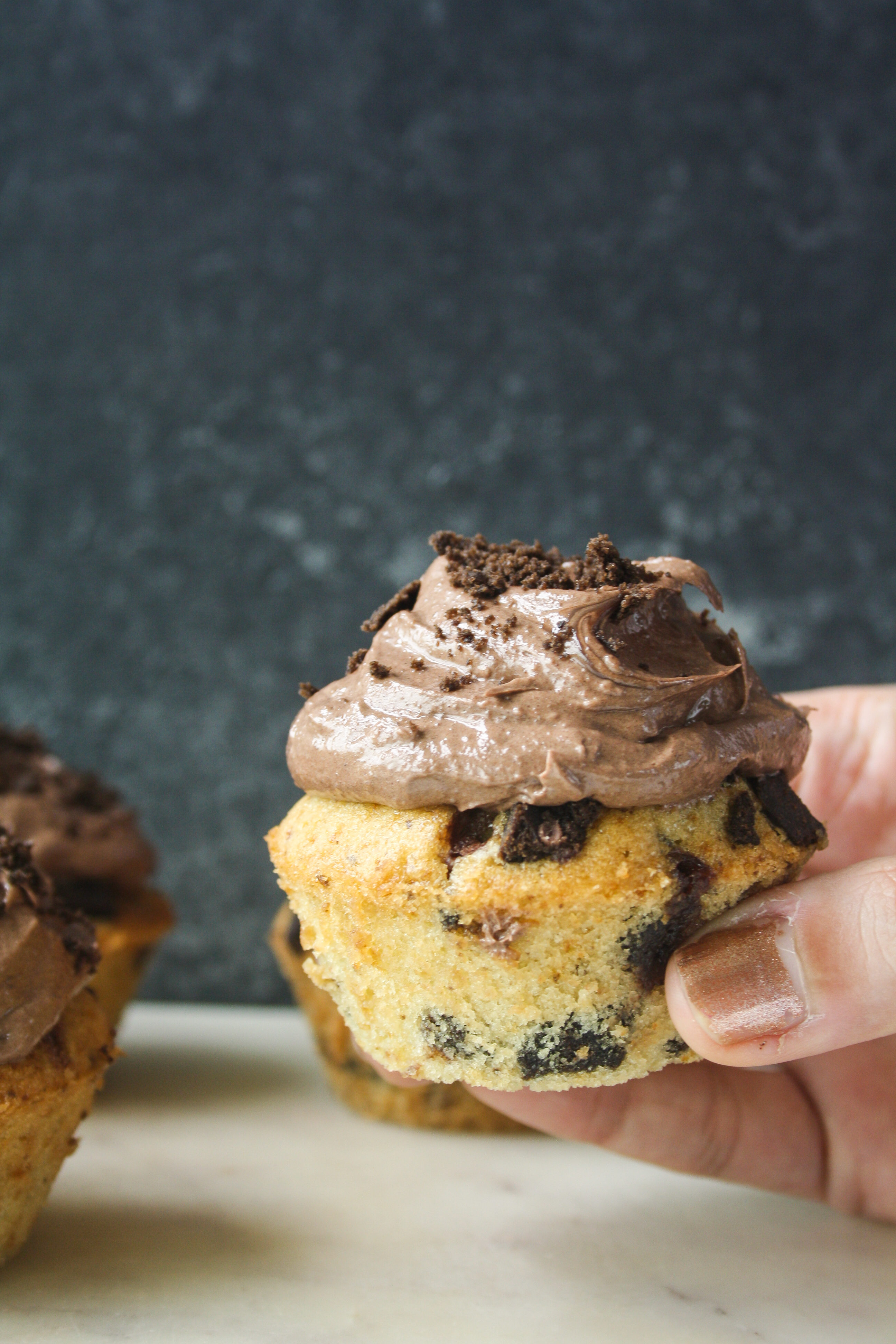 I like these cupcakes best at room temperature because buttercream hardens in the fridge. However, they do need to be kept chilled at all times and you can set them out for about 20 minutes before eating.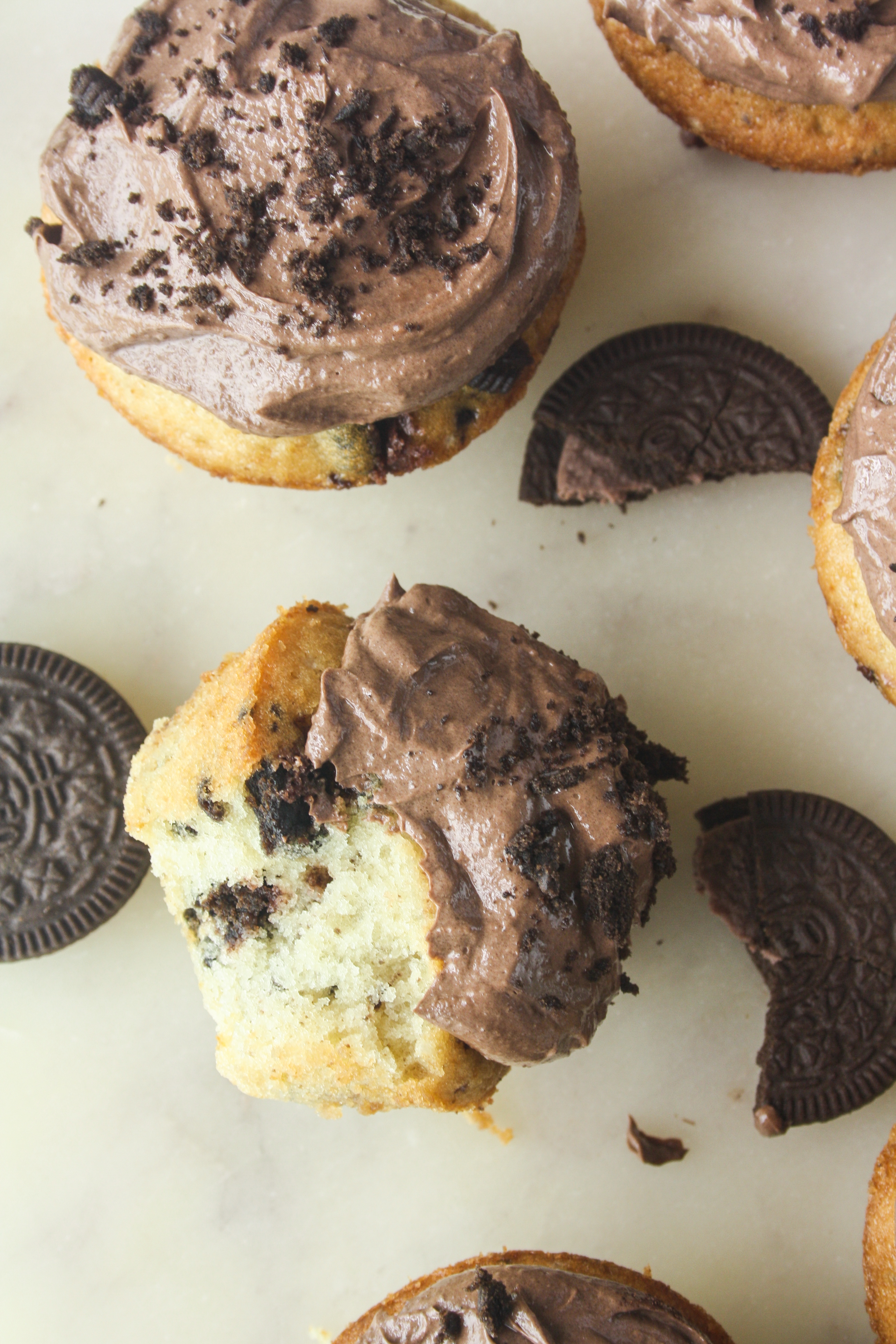 I made a small batch of cupcakes because well, it's sort of dangerous to have too many lying around at home! You can definitely double the recipes for more.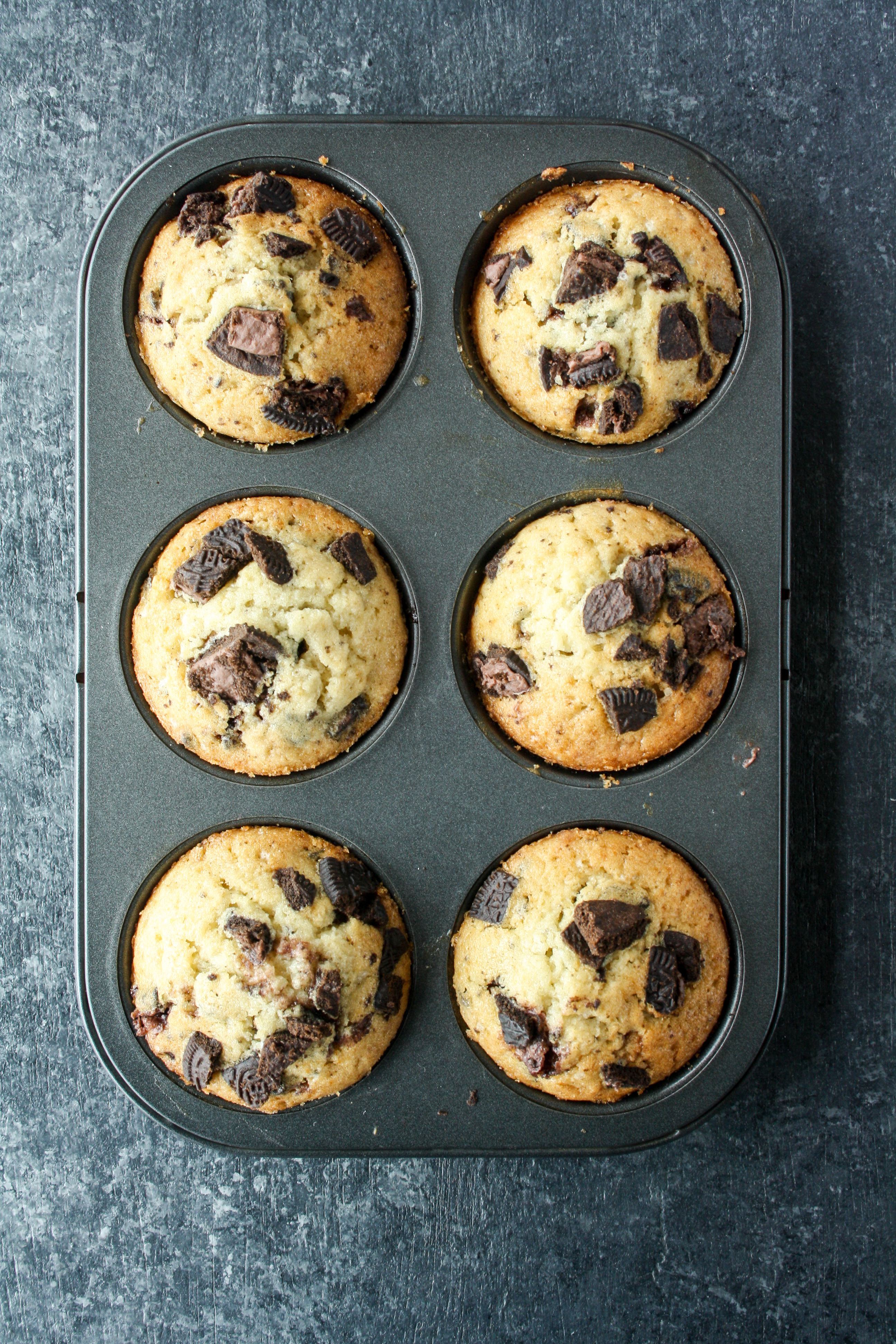 These really are the perfect overlap between cookies and cake! Let me know how you like them 🙂

Oreo Cupcakes
Soft, buttery cupcakes with bits of Oreos, and a creamy dark chocolate frosting!
Author:
The Desserted Girl
Ingredients
For the cupcakes
½ cup + ⅓ cup all-purpose flour
¼ tsp baking powder
⅛ tsp baking soda
Pinch of salt if using unsalted butter
½ cup butter, at room temp (115 gms)
½ cup caster sugar
1 egg
1 tsp vanilla extract
⅓ cup milk
⅛ cup plain yoghurt
7 to 8 chocolate Oreos, chopped

For the frosting
½ cup butter, at room temp (115 gms)
2 tbsps cocoa powder, sifted (I like Indah's Dutch-process here)
½ cup powdered sugar, sifted
Crushed Oreos for decoration
Instructions
Preheat the oven to 175 C. Grease or line 6 muffin moulds.

In a bowl, sift the flour, baking powder, baking soda and salt, if using. Set aside.

In a mixing bowl, beat the butter and sugar until pale and fluffy. Add the egg and vanilla and beat to combine.

Mix in a tablespoon of the flour mixture, then add the milk and yoghurt. Beat well. The flour prevents the batter from splitting when the yoghurt is added.

Fold in the chopped Oreos gently. Divide the batter among the muffin moulds and top with more Oreo pieces if you like. Bake for 20 to 25 minutes until the tops are browned and a toothpick poked in the center comes out clean.

Allow the cupcakes to cool for 10 minutes, then remove from the muffin moulds and set aside to cool completely.

To make the frosting, beat the butter, cocoa and sugar till smooth and fluffy. If you would like a thicker frosting, you can add more sugar. If the frosting seems too soft, chill it for 10 minutes. Spread it on the top of the cupcakes or pipe it on as you like. Add more crushed Oreos and dig in!
Shop this recipe!
This post contains affiliate links.