This is what I'll be calling Christmas morning hot chocolate because there is NOTHING better to wake up to, nothing I tell you. Dark, rich, creamy, infused with fresh orange zest and spiked with whiskey. Whipped cream certainly not optional.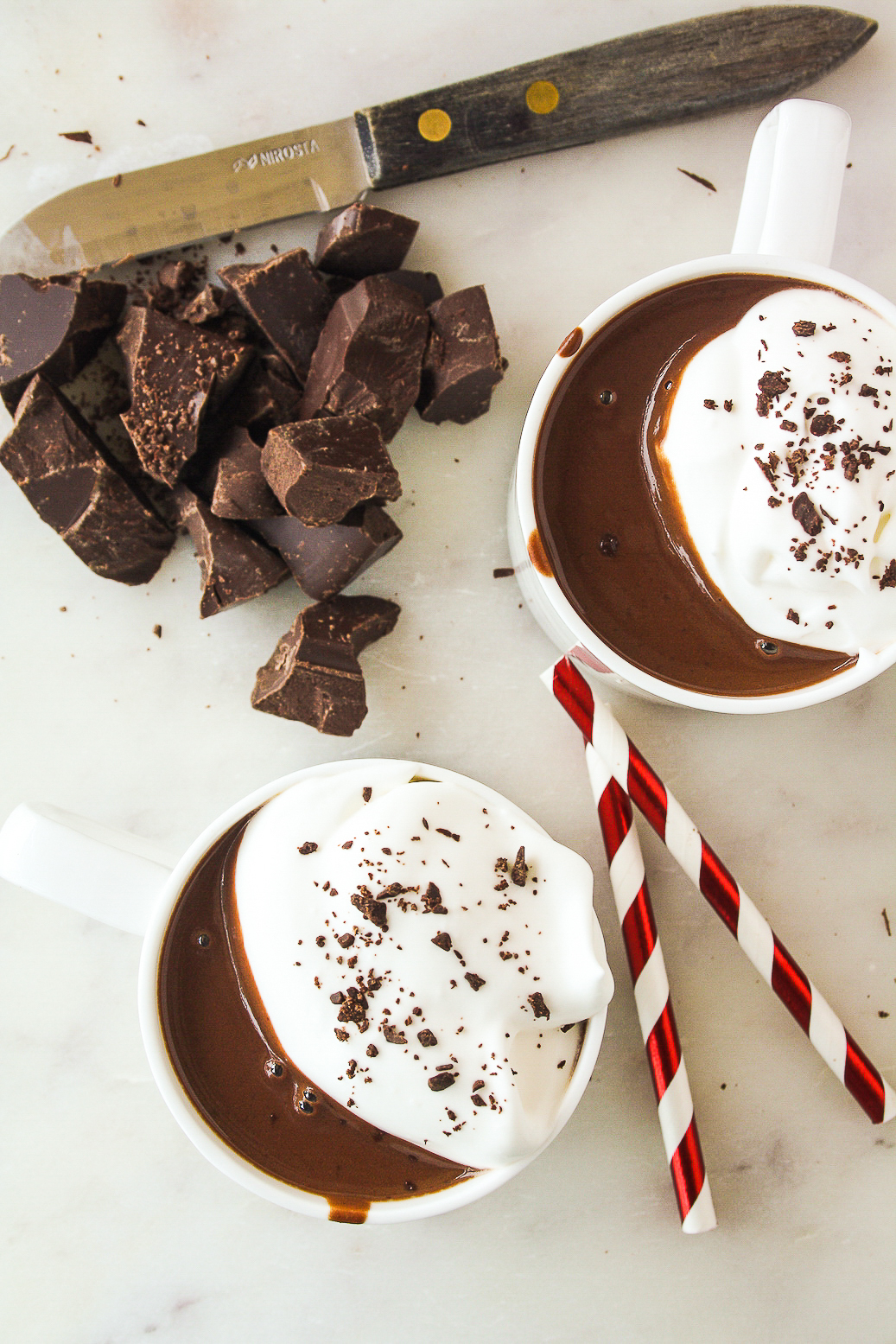 This hot chocolate comes together in a matter of minutes, and is just as great reheated just in case consuming an entire pot of melted chocolate is something you're intimidated by. Use your favourite 'spiking agent' here, dark rum or brandy would be delicious too. Don't skimp on the orange zest, sooo much festive flavour!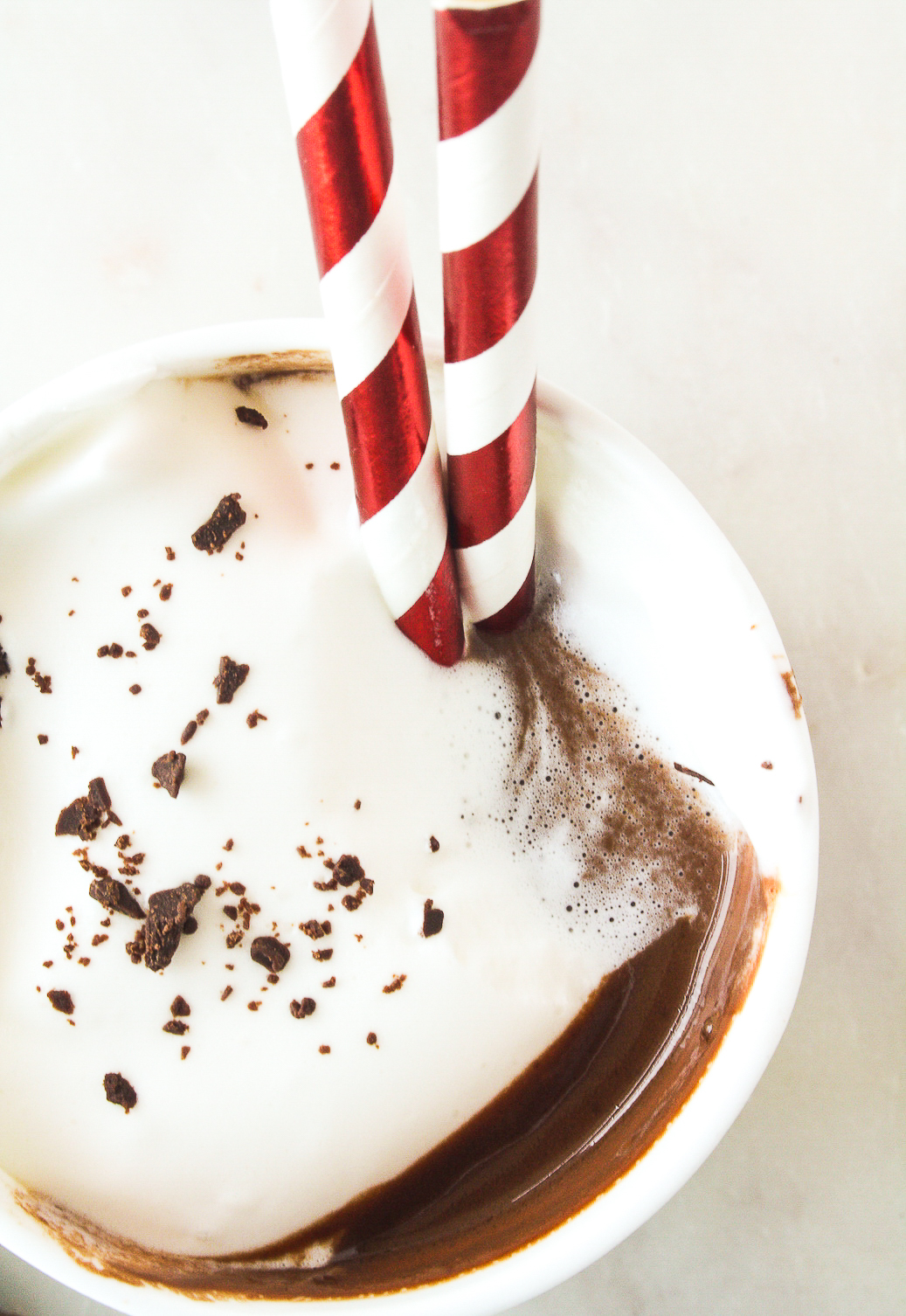 Adjust the sugar and milk quantities, depending on how sweet and how thick you usually like your hot chocolate. I even add a bit of water after the chocolate melts, to bring it to a lighter, more sip-able consistency, totally optional.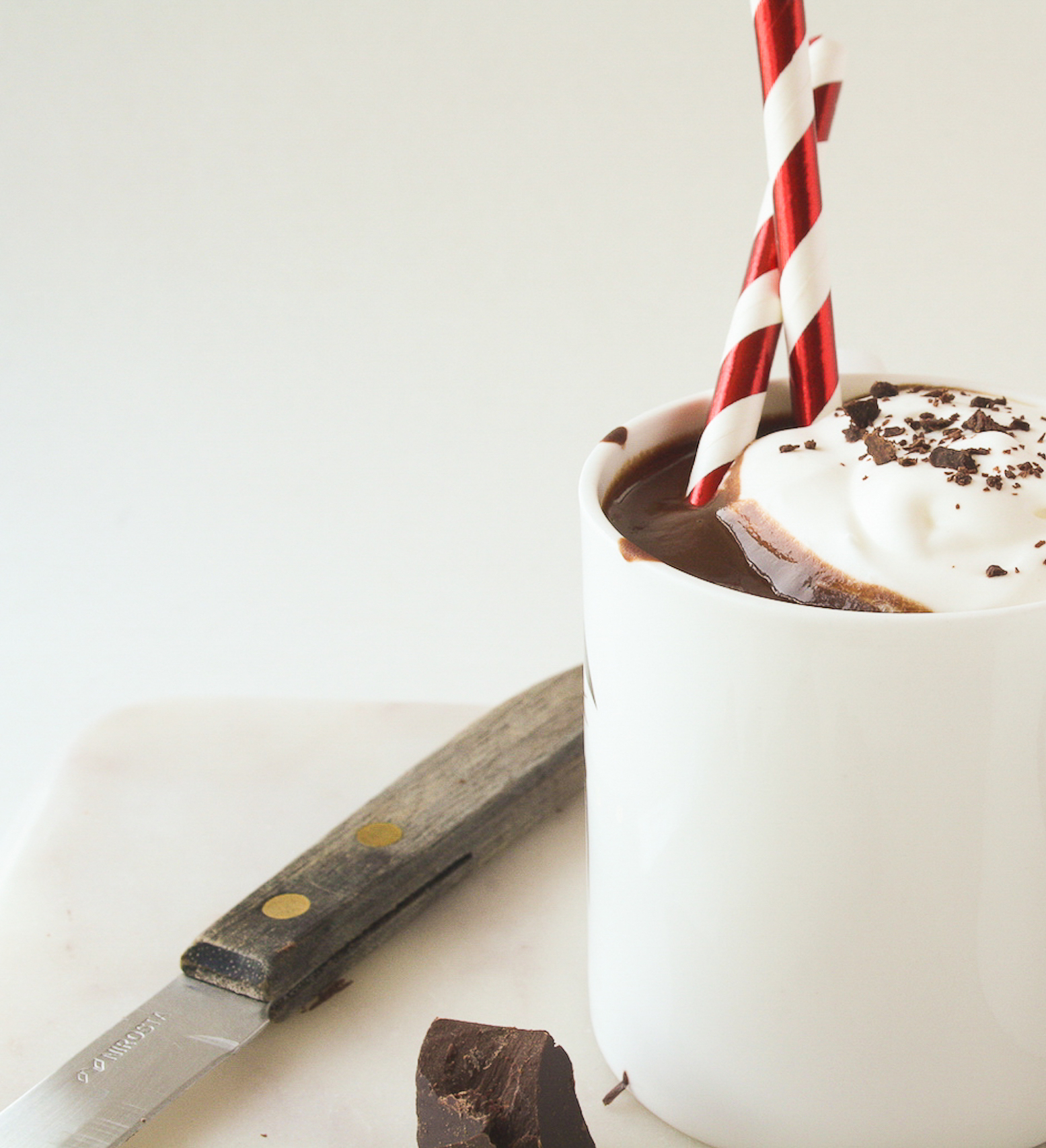 One steaming mug of this bittersweet, slightly boozy, citrusy drink and you'll be transported somewhere pretty amazing. With a good dollop of freshly whipped cream and a little grated chocolate or cocoa powder or cinnamon sprinkled on, you're on your way to a very merry Christmas indeed.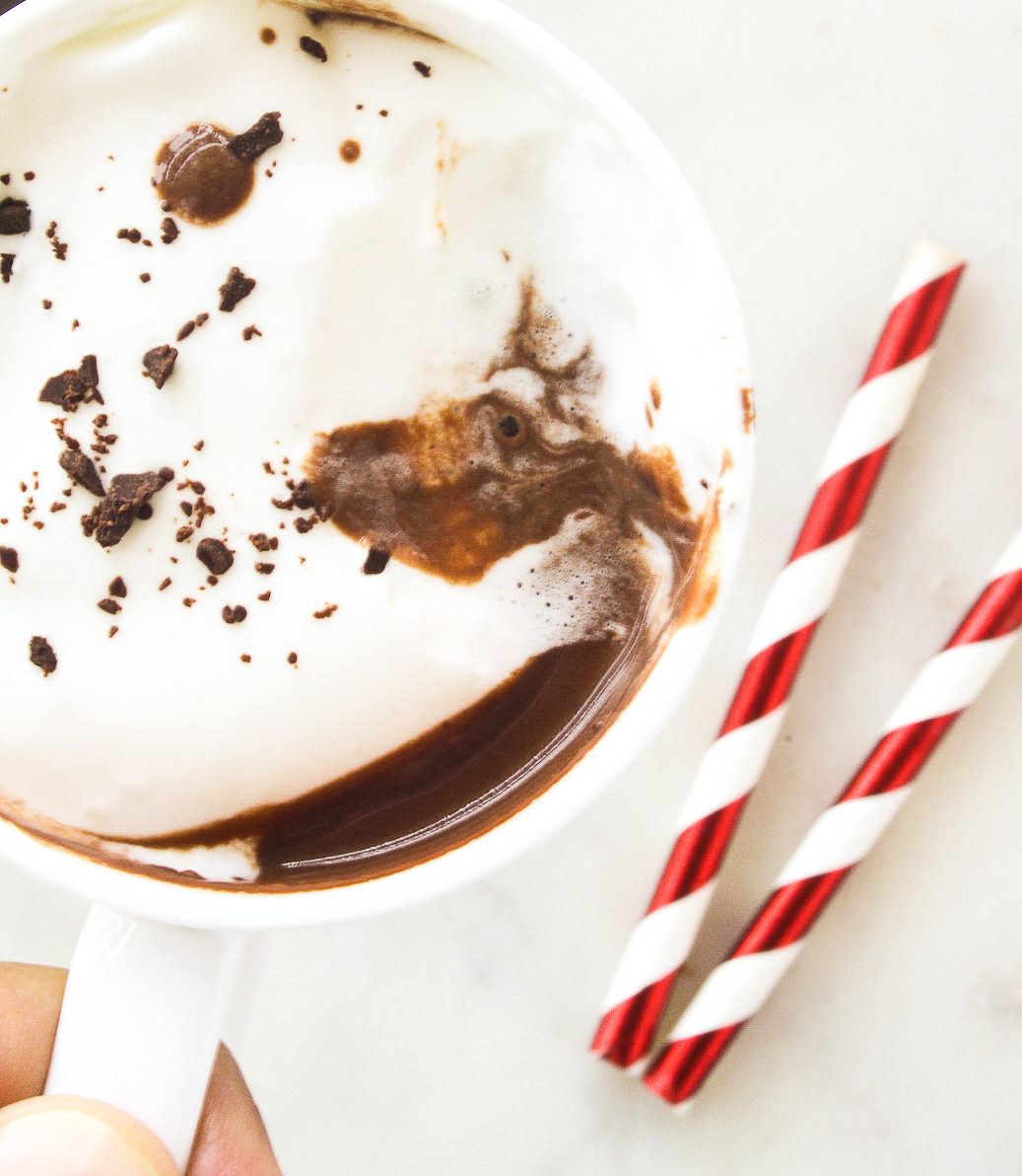 Orange & Whiskey Hot Chocolate
Creamy, rich, dark hot chocolate flavoured with orange zest and spiked with whiskey!
Author:
The Desserted Girl
Ingredients
1 cup milk, at room temp
Zest of two medium oranges
¼ tsp cinnamon powder
100 gms dark chocolate, chopped small and at room temp
2 tbsps caster sugar
⅓ cup water, at room temp (optional)
1 tbsp whiskey
Instructions
In a small saucepan, combine the milk, orange zest and cinnamon. Heat on a low flame until just simmering.

Add the chopped chocolate and stir slowly but constantly till melted, then add the sugar and stir till dissolved.

Now add the water, pouring in just enough to bring the mixture chocolate to a sip-able consistency, or if you like it super thick, leave it as is.

Bring to a boil, then take the pan off the heat and stir in the whiskey. Avoid adding too much because it could cause the hot chocolate to split.

Serve piping hot with whipped cream!
Shop this recipe!
This post contains affiliate links.