In case I confused anyone, this is not a cake made with hazelnut butter (though how good does that sound!), but one made with hazelnut AND butter, because I realised after writing the post title that it could be either one of those.
You guys, this is goooood.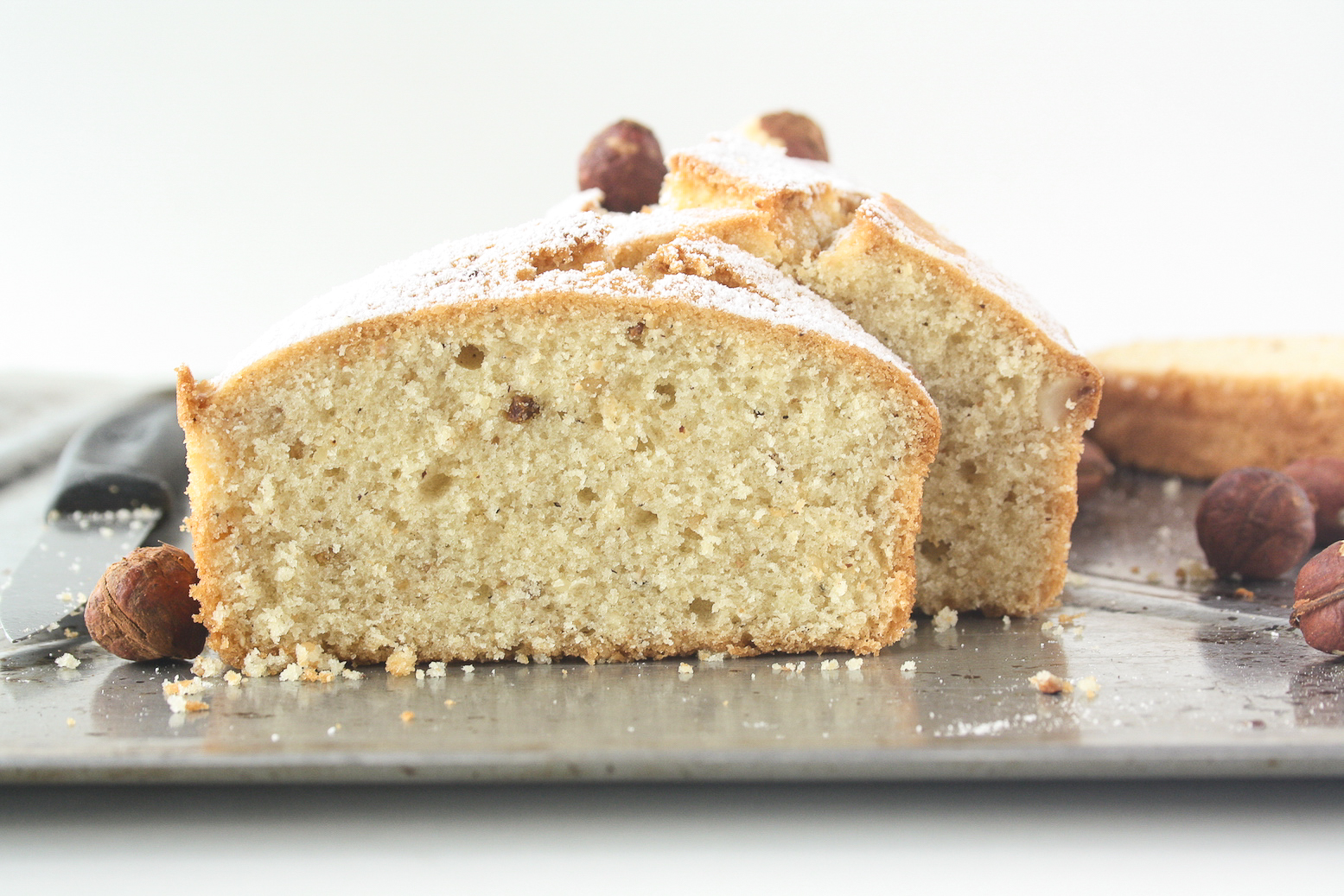 Soft, tender, buttery and absolutely FILLED with that fabulous nutty flavour only hazelnuts can have. Warm from the oven, this is just a really good loaf!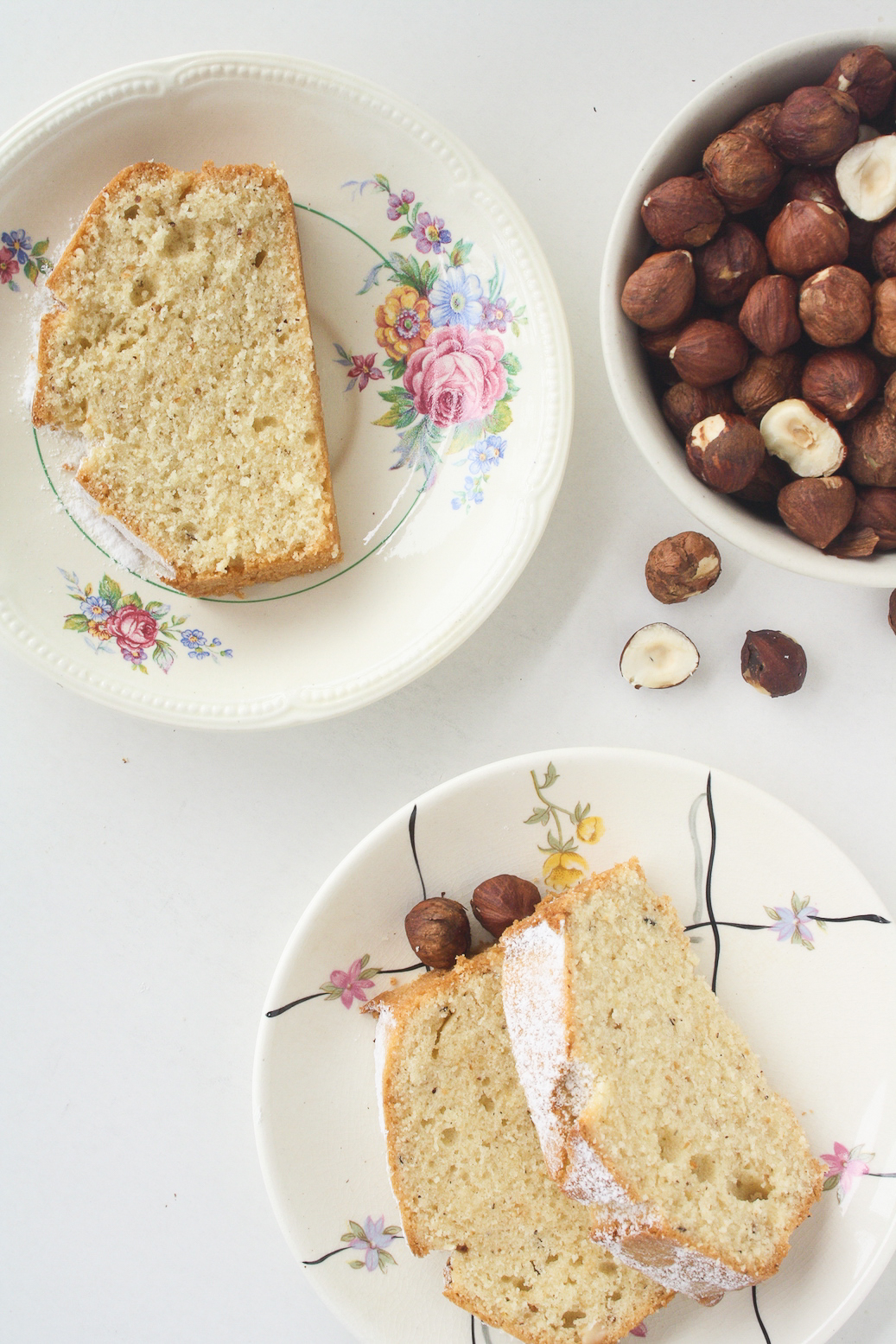 This recipe is basically from a plum cake I made ages ago, and adapted recently to this incredible mango layer cake. I added vanilla and ground hazelnuts for amped up flavour and the cake needs nothing more. A dusting of icing sugar is pretty, but optional.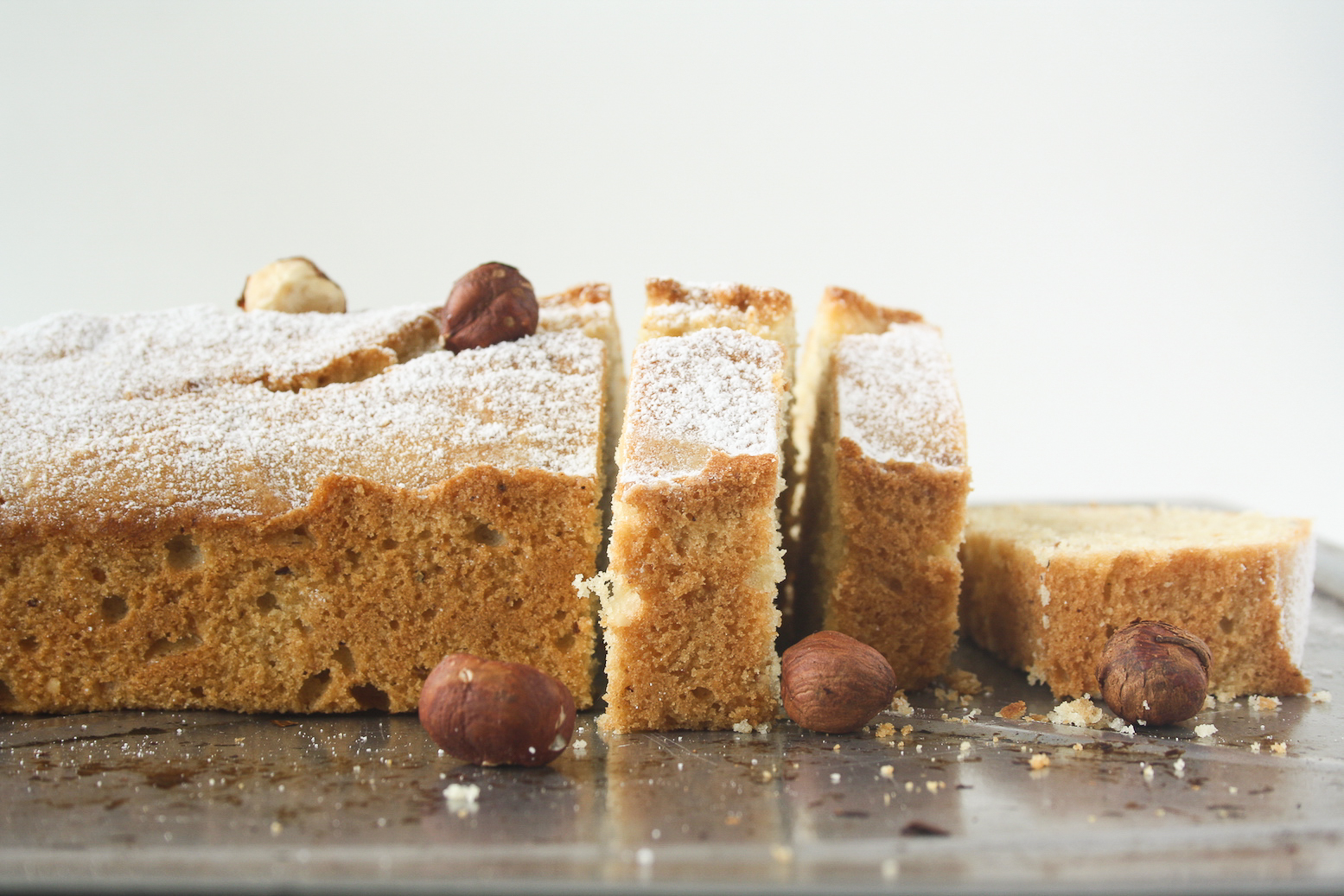 I'm going to recommend sticking to the original 1/2 cup of butter though, because the hazelnuts absorbed more moisture than they released, so though the cake is tender, it wasn't as moist as the basic butter cake was. In fact you can even get away with 3/4 cup butter if you're feeling particularly generous 🙂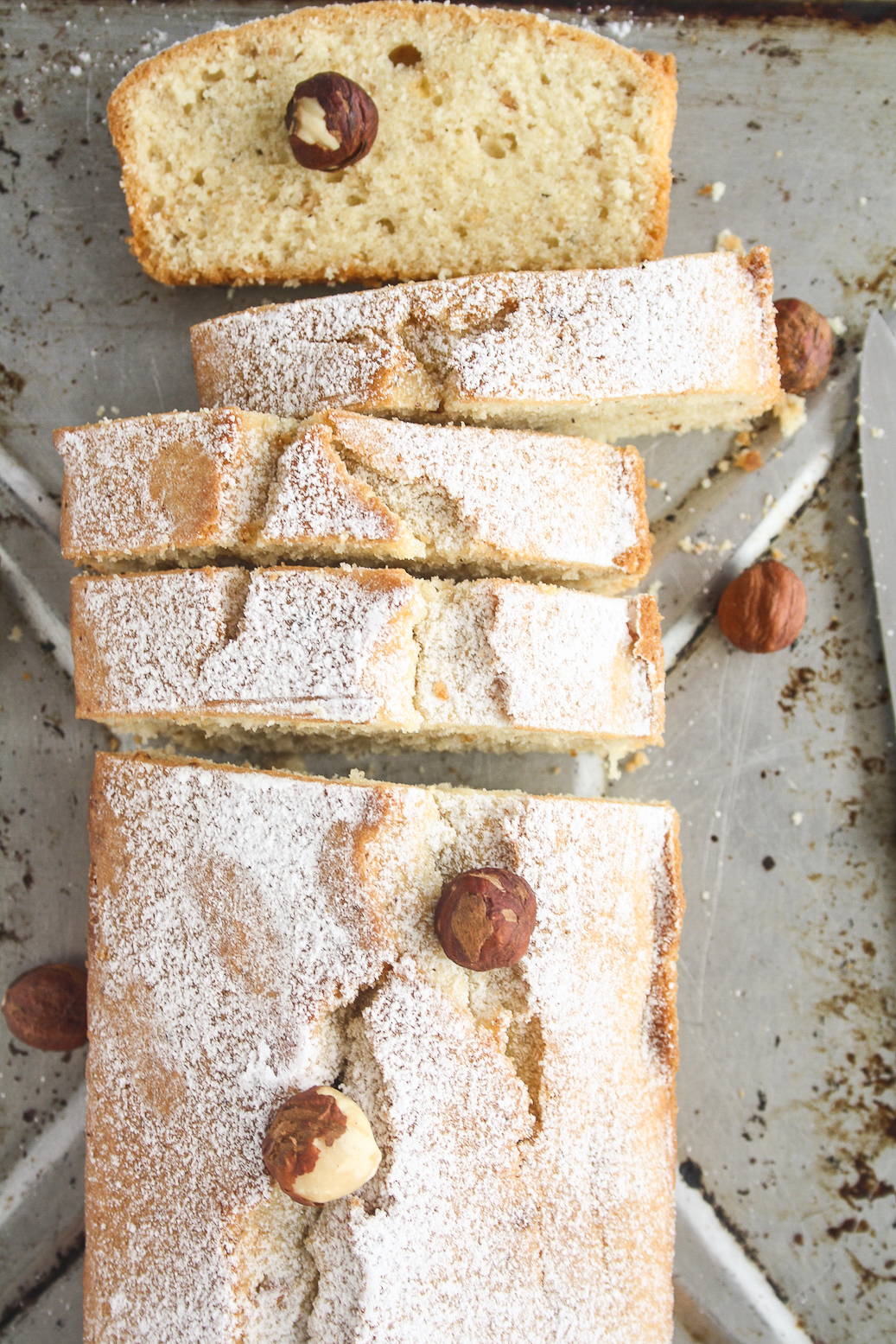 The cake has a sweet, Nutella-like flavour thanks to the hazelnuts and is delicious with a cup of hot tea or coffee. Make this the next time an intense craving for cake hits! Which, if you're me, is probably somewhere in the next 10 minutes. Happy baking!

Hazelnut Butter Cake
Tender butter cake made with ground hazelnuts
Author:
The Desserted Girl
Ingredients
½ cup whole hazelnuts
1 cup flour
1 tsp baking powder
¼ tsp salt if using unsalted butter
½ cup caster sugar
½ cup butter, at room temp* (115 gms)
2 eggs
1 tsp vanilla extract
Instructions
Preheat the oven to 175 C. Lightly grease a 9x5 loaf tin, then line it with baking paper leaving a little overhang, and grease the paper again.

Spread the hazelnuts out on an ungreased baking tray and bake for 5 to 8 minutes until fragrant. If they have skins on, you'll see the skins splitting slightly.

Leave to cool until you can handle them, then lightly rub each one to get the skins off. This is important because the skins can give a bitter taste to the cake. Grind the skinned hazelnuts finely in a food processor. Set aside.

Sift the flour and baking powder with the salt, if using. Mix in the ground hazelnuts.

Keep the oven on at 175 C.

In a mixing bowl, beat the butter and sugar until light and fluffy. Add the eggs and vanilla and beat till combined.

Fold in the flour mixture in three additions. The batter will be thick and if it feels too thick, add a splash of milk to thin it out.

Spoon into the prepared cake tin, smoothen the top and bake for 35 to 40 minutes until a toothpick poked in the center comes out clean. Rotate the pan halfway through baking, covering with foil if the top is browning too quickly. Since all ovens are different, start checking for doneness at 25 to 30 minutes.

Allow to cool for 10 minutes, then lift the cake out using the overhang, and peel off the edges of the paper. Leave to cool completely before slicing. Dust with icing sugar for prettier tops! Happy eating!
Notes
*The hazelnuts absorb some of the moisture in this cake, so for a super moist cake, you can even use ¾ cup butter.
Shop this recipe!
This post contains affiliate links.