Fish sauce is my mortal enemy. Mix it into a vegetarian dish and you're pretty much holding my hair back while I spend the rest of the holiday in the bathroom.
So, when three of us, all vegetarians, decided to go to Thailand for a vacation, it invited a lot of laughter and "OMG BUT WHAT ON EARTH WILL YOU EAT?!"
A valid question if you're a vegetarian with seafood intolerance and won't always be able to tell just what a dish contains. But guess what, I was stuffed all throughout this trip. Some of the freshest, crunchiest vegetables, super soft tofu, bursting-with-flavour curries and where in doubt, excellent fries and pizzas.
It took some persistent questions and instructions and I thoroughly confused many sweet street-cart owners, but it was more than possible. If you've ever held back from visiting South East Asia because you thought you'd be surviving on love and fresh air, let me introduce you to this most divine Pad Thai and papaya salad. Which I could easily substitute for both love AND fresh air.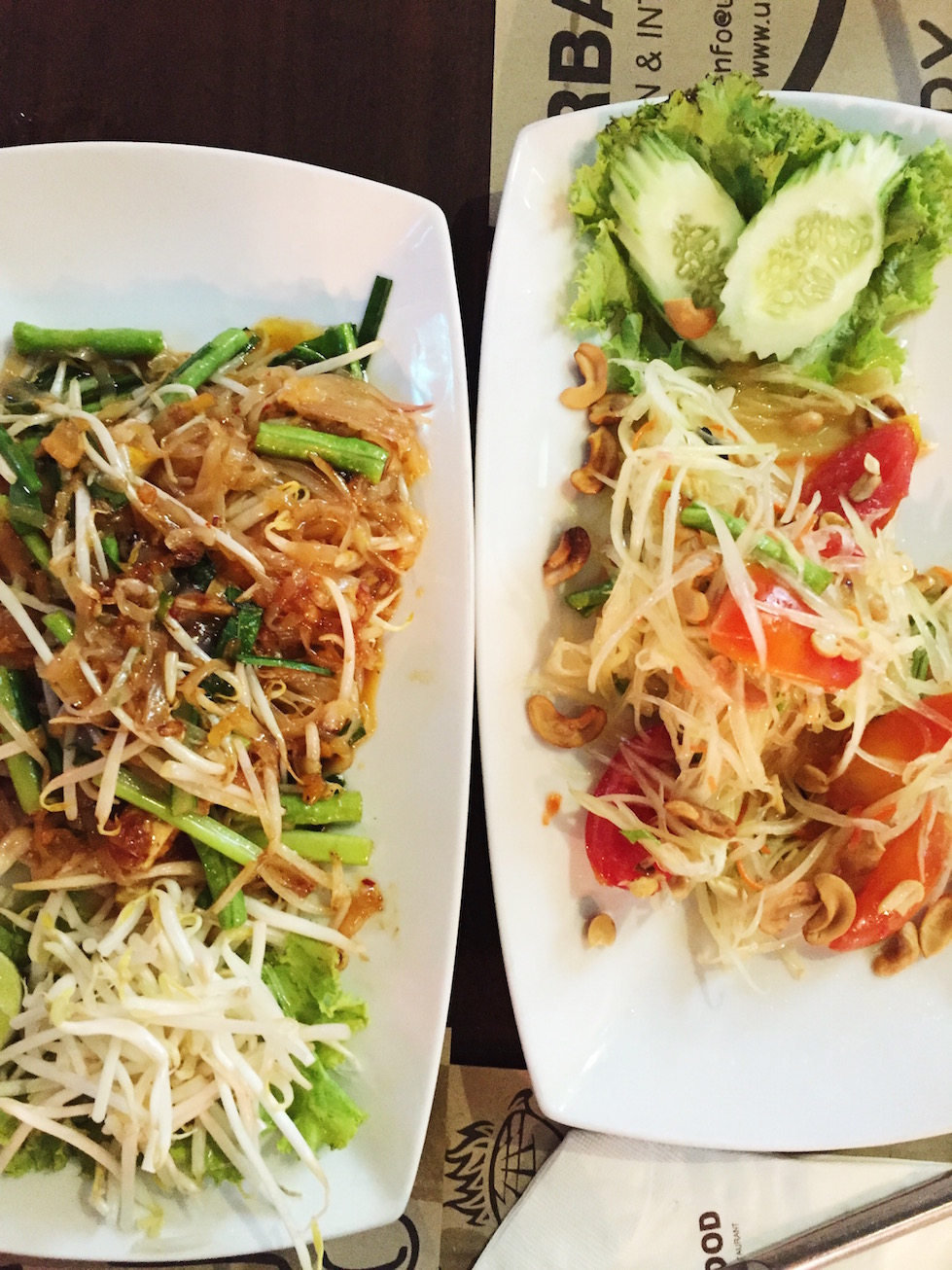 And just in case vegetables aren't your thing, say hello to this humongous coconut bowl of coconut ice cream with coconut cream. That's right.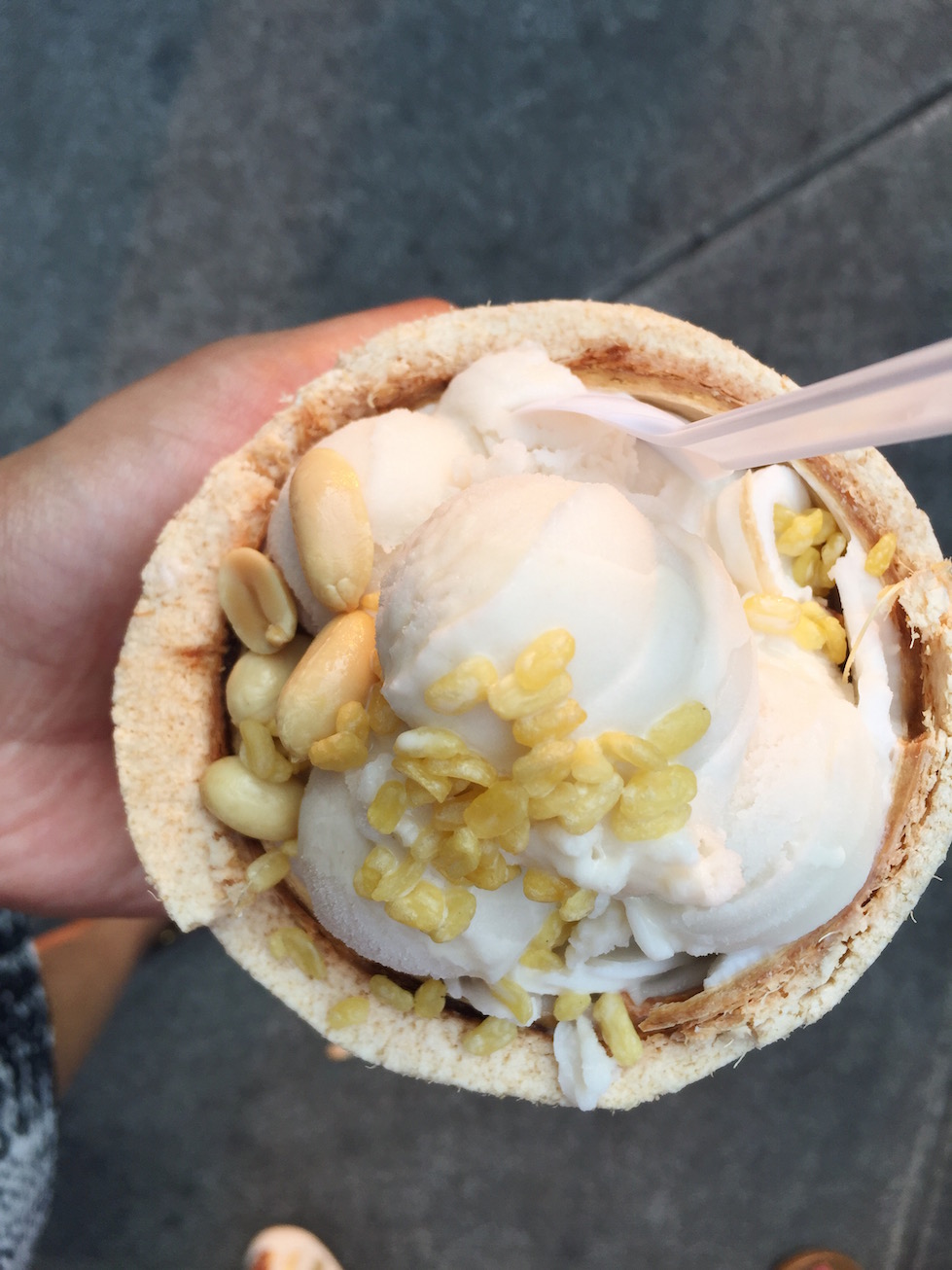 Our first stop was Phuket, where we stayed at the beautiful Hilton Arcadia at Karon Beach. Kata Beach is closeby and supposedly more lively, but we spent the first day just lounging in the pool and were more than content. Like any big resort, the food was dependable but didn't have much of a local flavour so we did head out to Patong, the party-shopping center of Phuket. Discovered funky souvenir shops, a fabulous store selling all things shell where we bought matching bracelets, and a street-food market that had an insane variety but all I had eyes for was the coconut sticky rice with mango 😀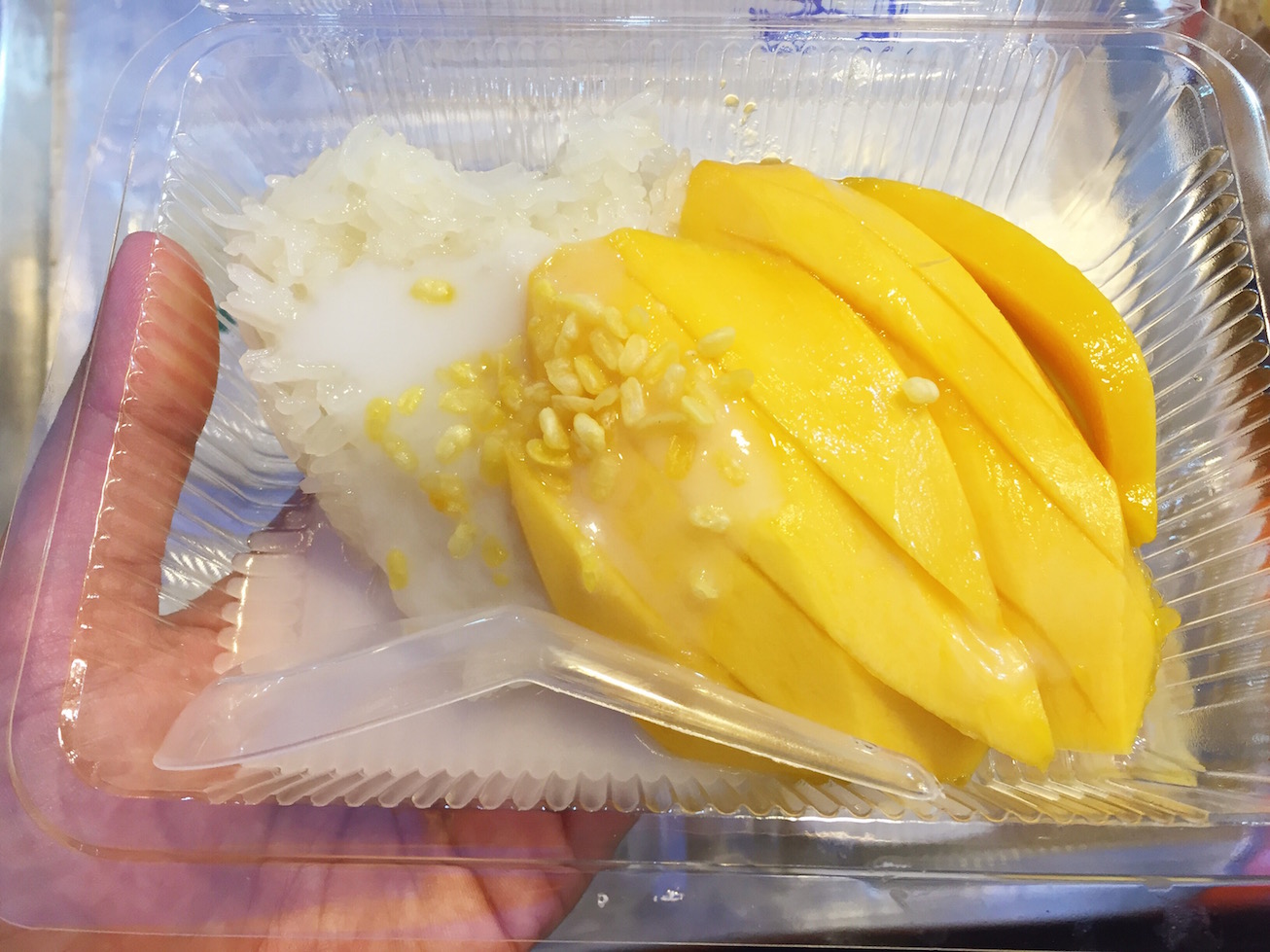 A dessert bar to dress up your Plain Jane bowl of coconut ice cream 😀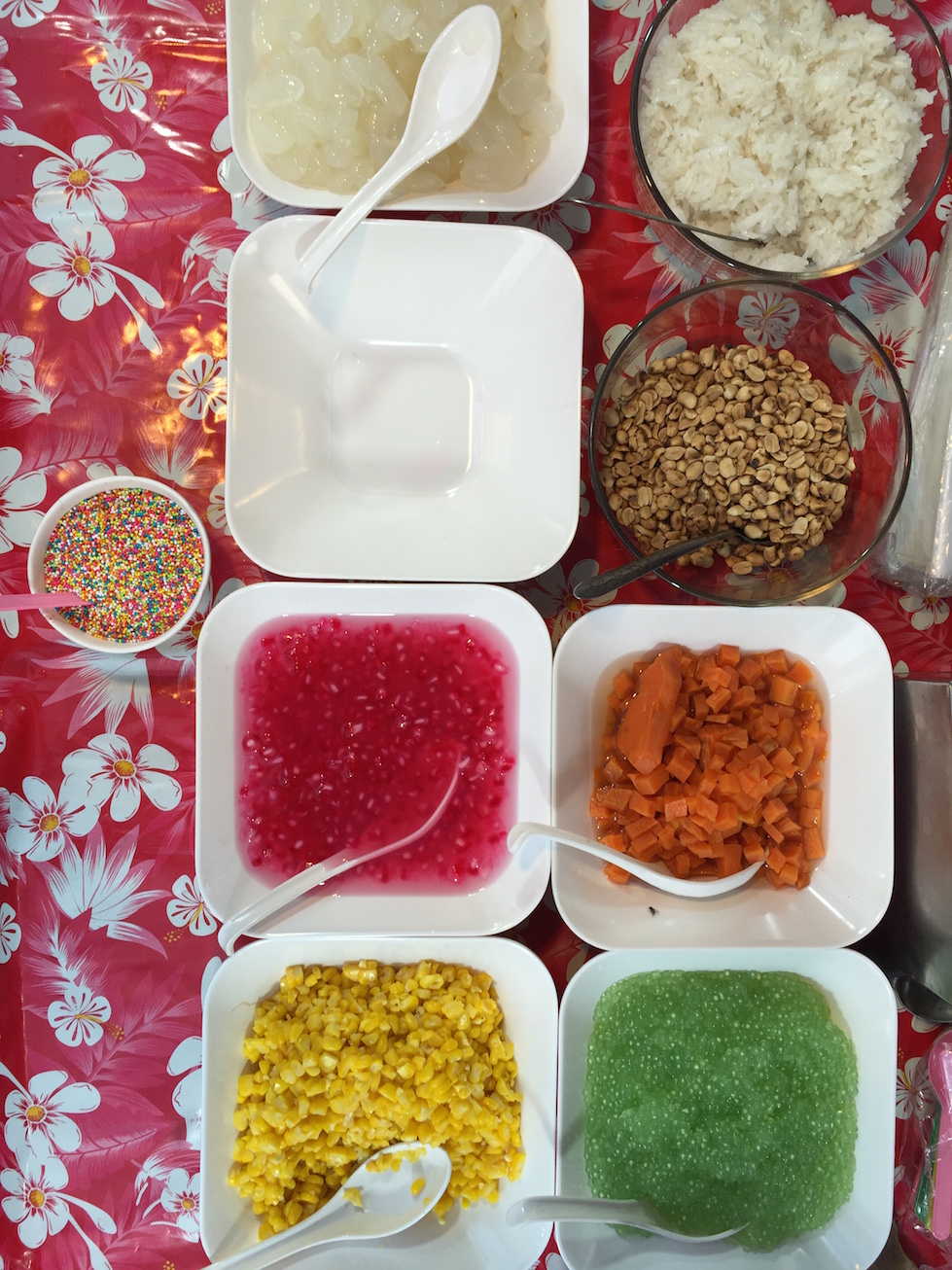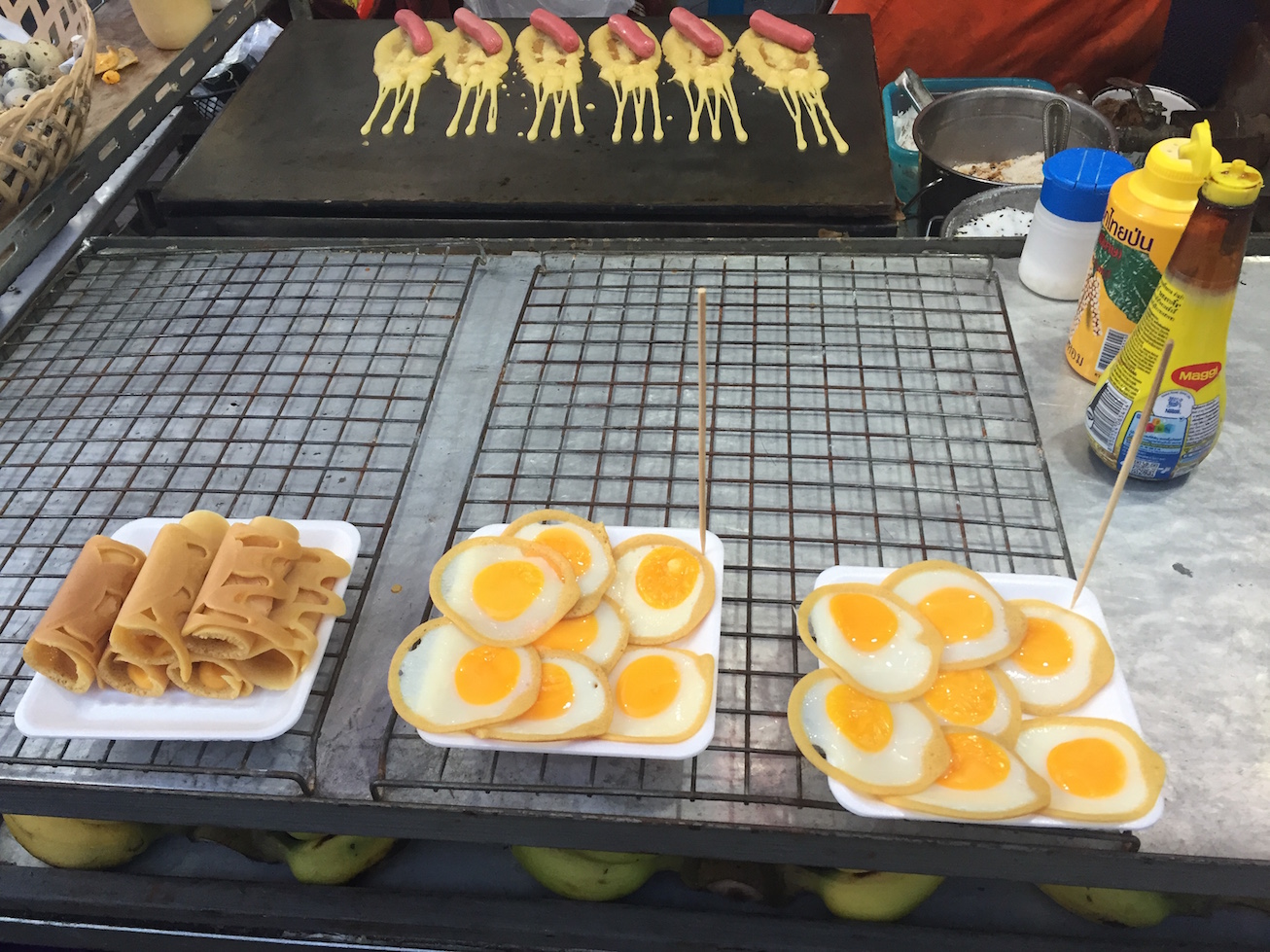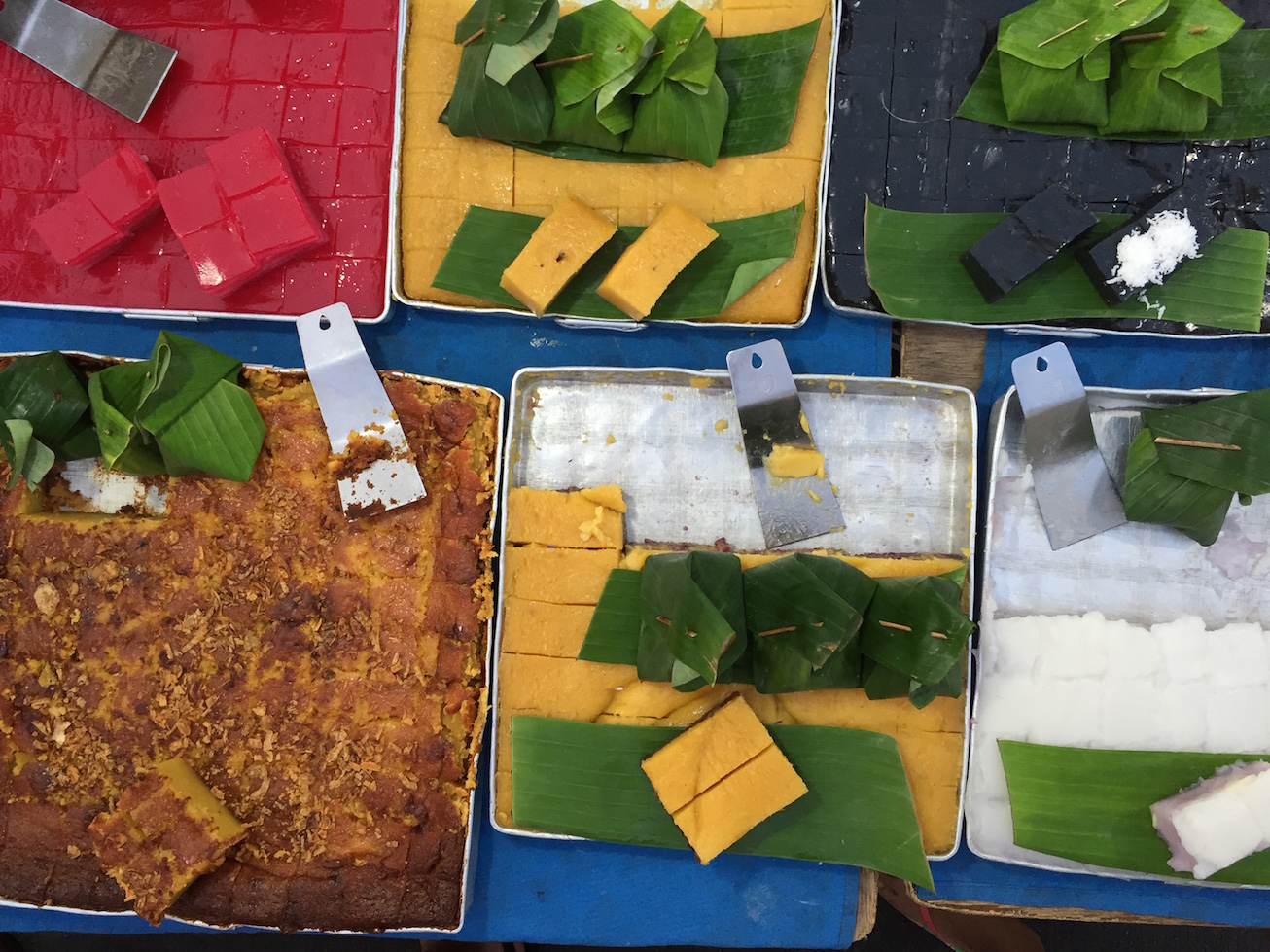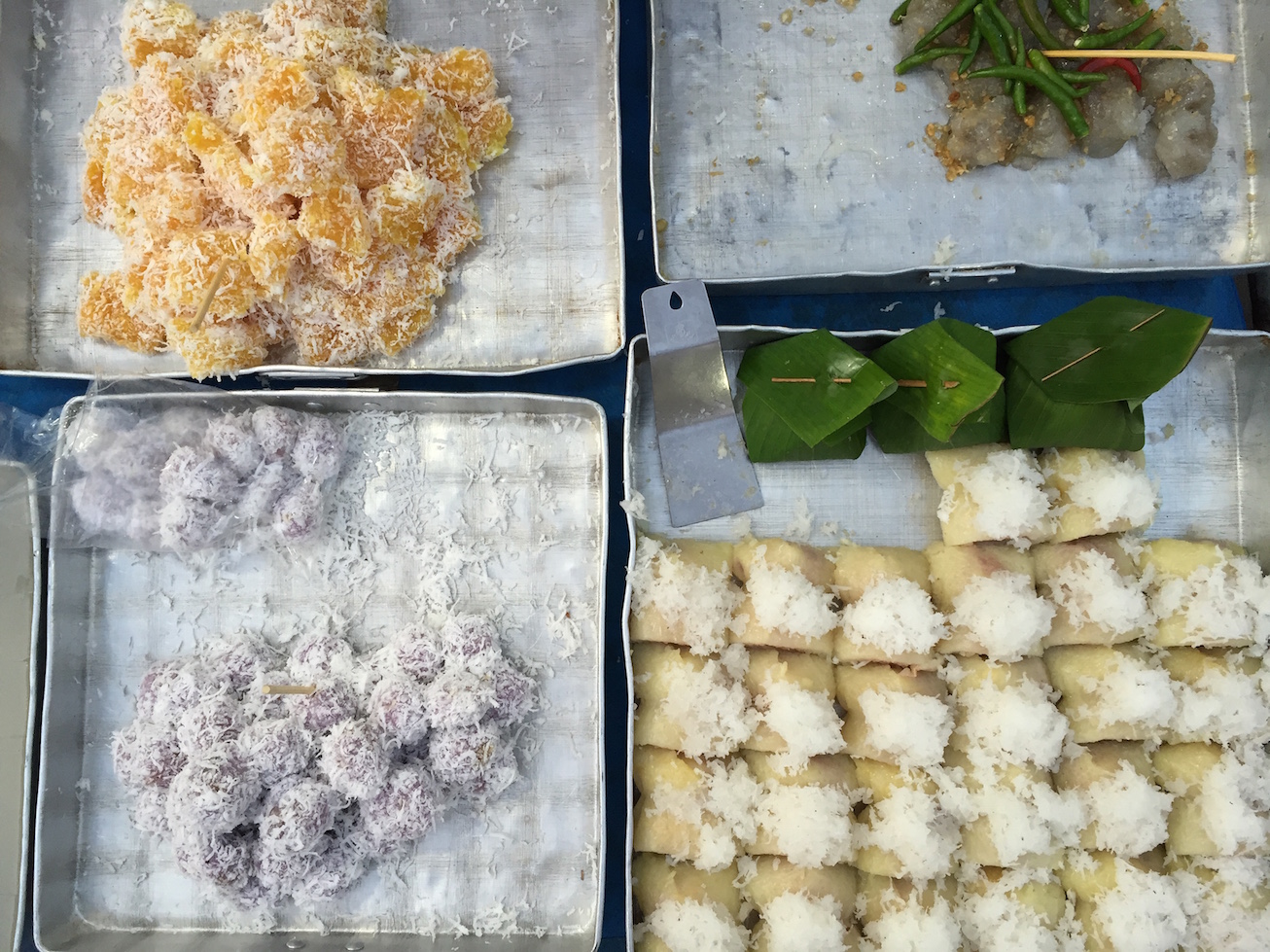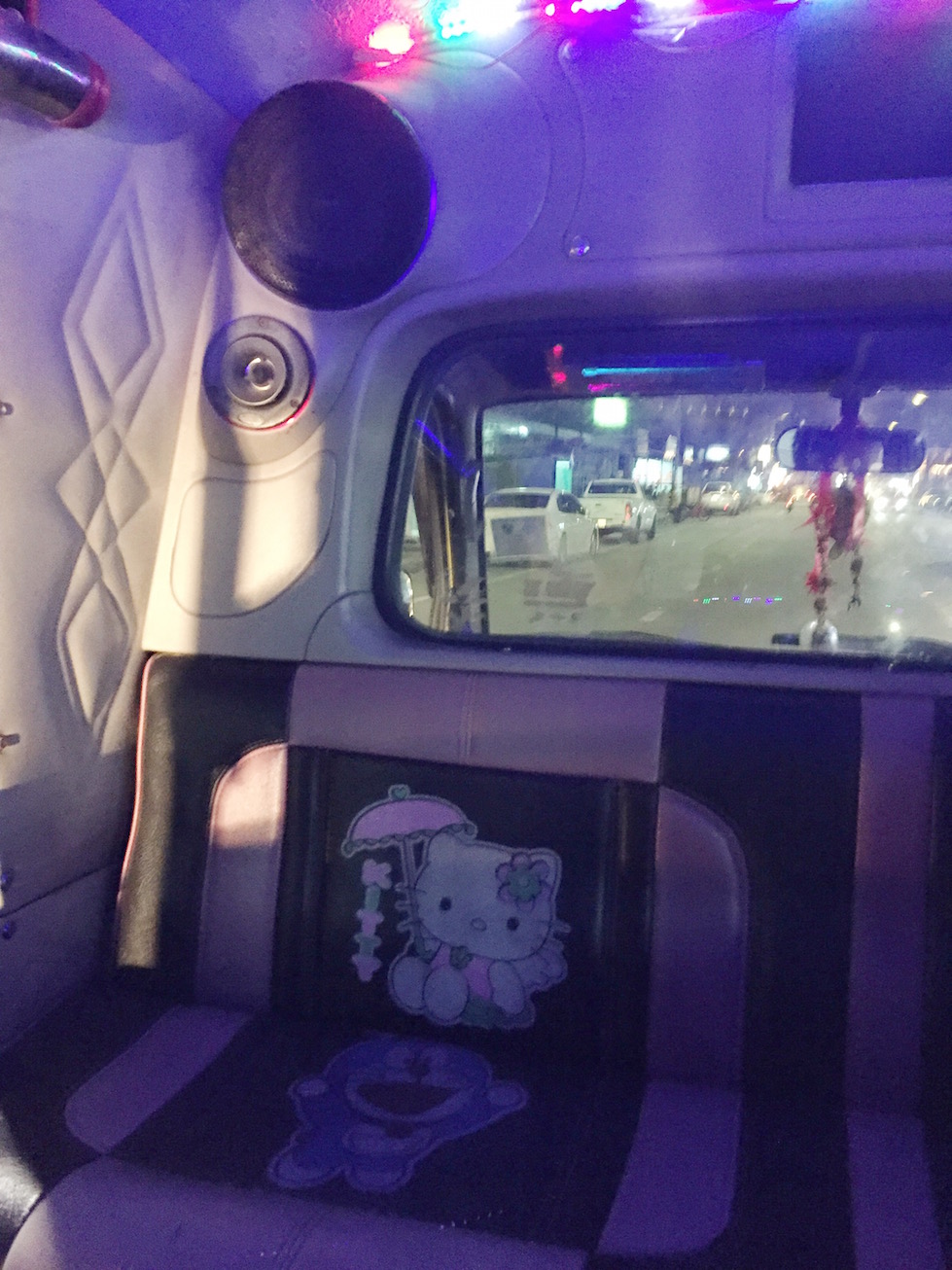 The thing to keep in mind while scouring around for specific food if you have allergies or an intolerance, is that especially with street food, the meat or seafood is usually added on top, not stirred inside the dish, unless it's a curry. So be specific about not wanting anything more than basic veggies and you'll be fine. Check that the oil used is also vegetarian and stay away from sauces that you can't decipher. Oh also, we ate a ton of fries. Look at us so happy with all the fries in our tummies 😀
At a mid-priced restaurant, a meal for three was usually between 800 Thai Baht to 1000 Thai Baht, without alcohol. Street food rarely crosses 50 Thai Baht per dish.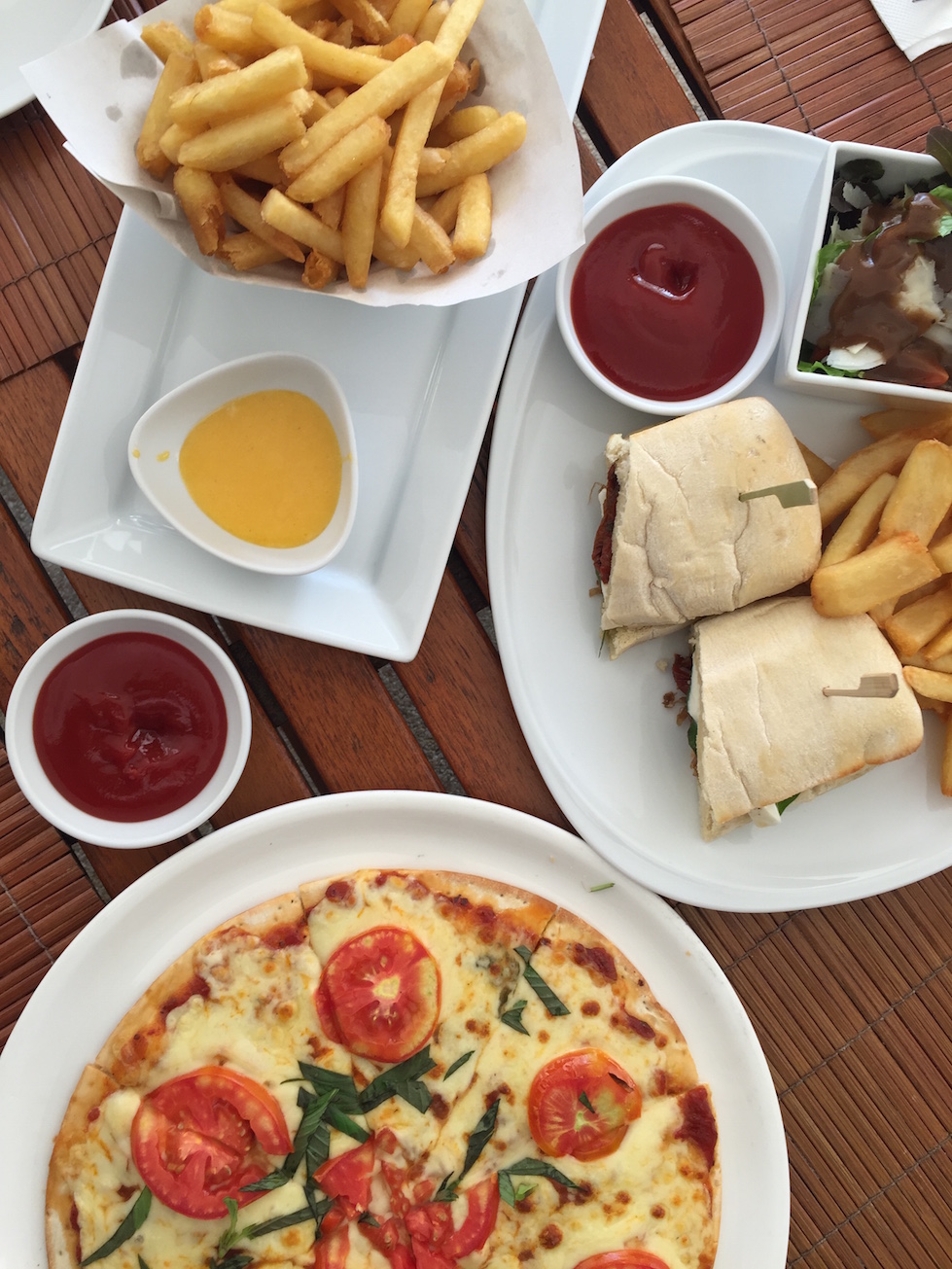 Once we finally stopped thinking about food, we checked about tours to the Phi Phi Islands. A word of caution here, take the time to find a local tour operator who can give you a good price, because hotels will charge significantly more and by and large, Thailand isn't very cheap for Indian travellers. Currency exchanges are available all over the place, with better rates than at airports.
Once you're on the boat to Phi Phi, get ready for the cleanest, greenest, most beautiful waters you've ever seen 🙂 The tour gives you plenty of chances to swim, wade and snorkel with gear included in the price of roughly 1800 Thai Baht, depending on the kind of tour and the tour operator itself.
Also, SUNSCREEN SUNSCREEN SUNSCREEN. My poor burnt shoulders are still full of regret.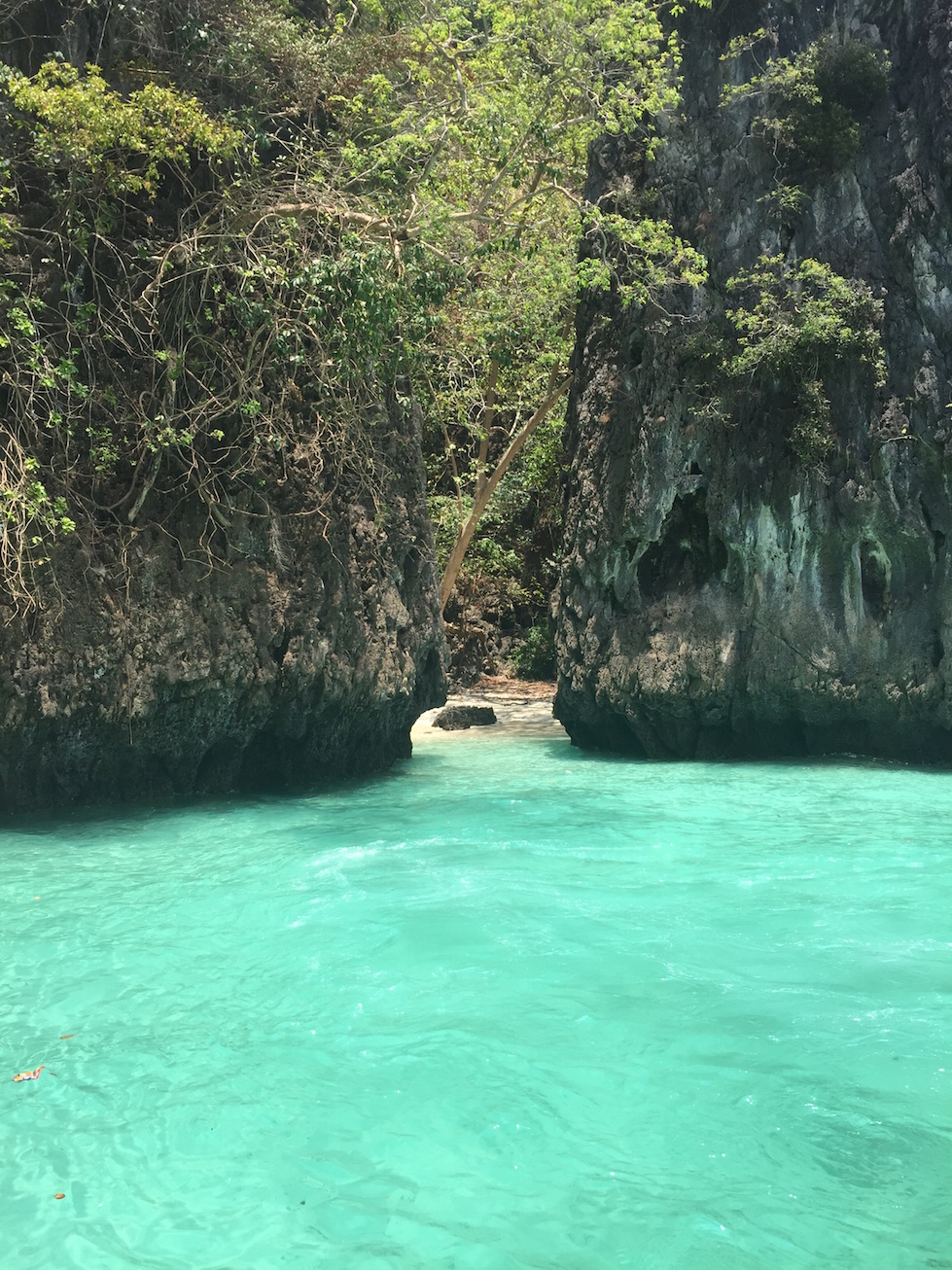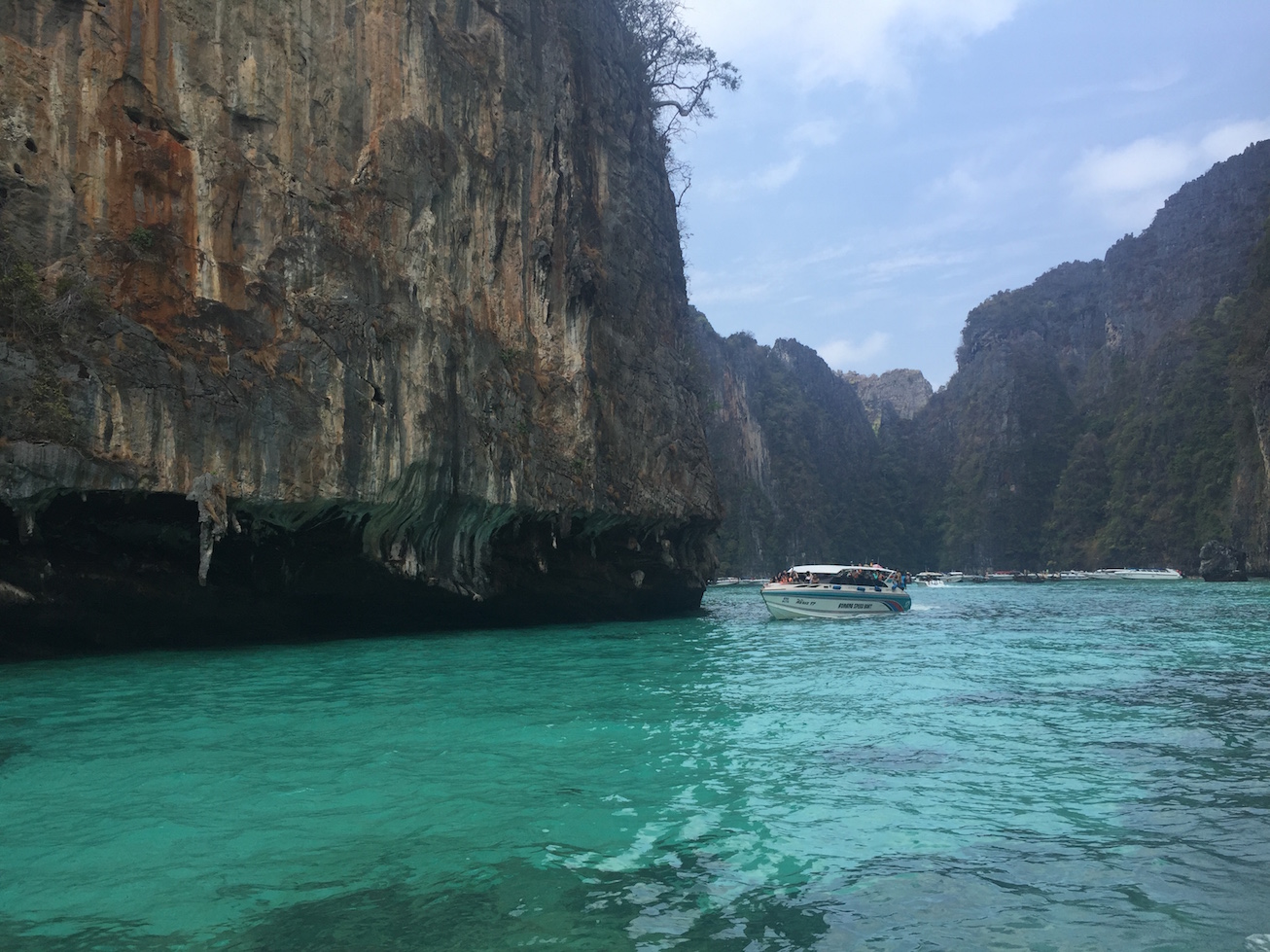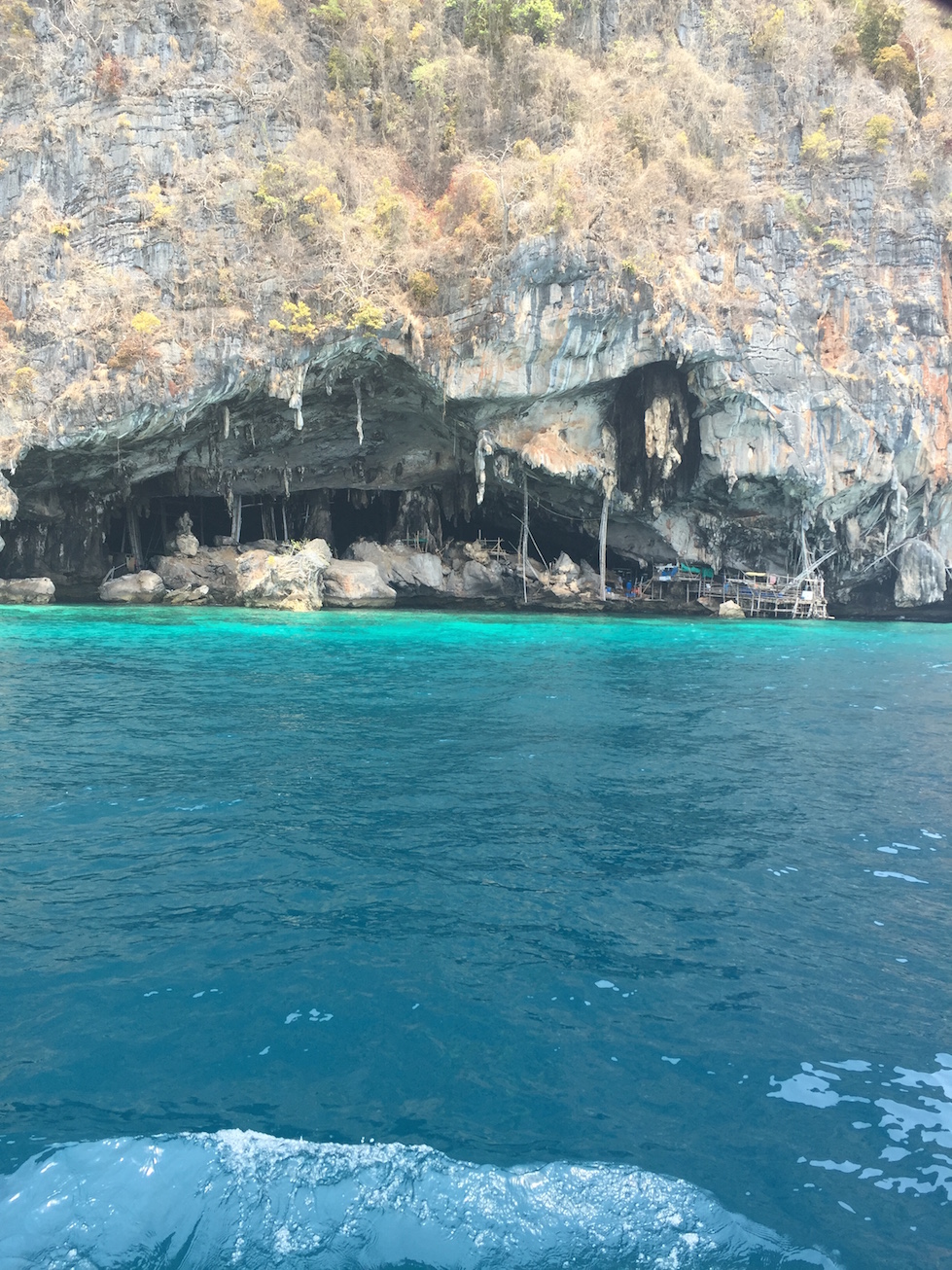 Our request for vegetarian food at the Phi Phi lunch buffet was met with such enthusiasm, that apart from spaghetti with tomato sauce, which would have been more than enough, we had specially made coconut rice, tempura, fries and extra fruit 🙂 And at Bamboo Island, we climbed up the rickety stairs of Rocky's Bar and had the best cold coffee in the history of the world! I'll say it again, you cannot go hungry in Thailand 😀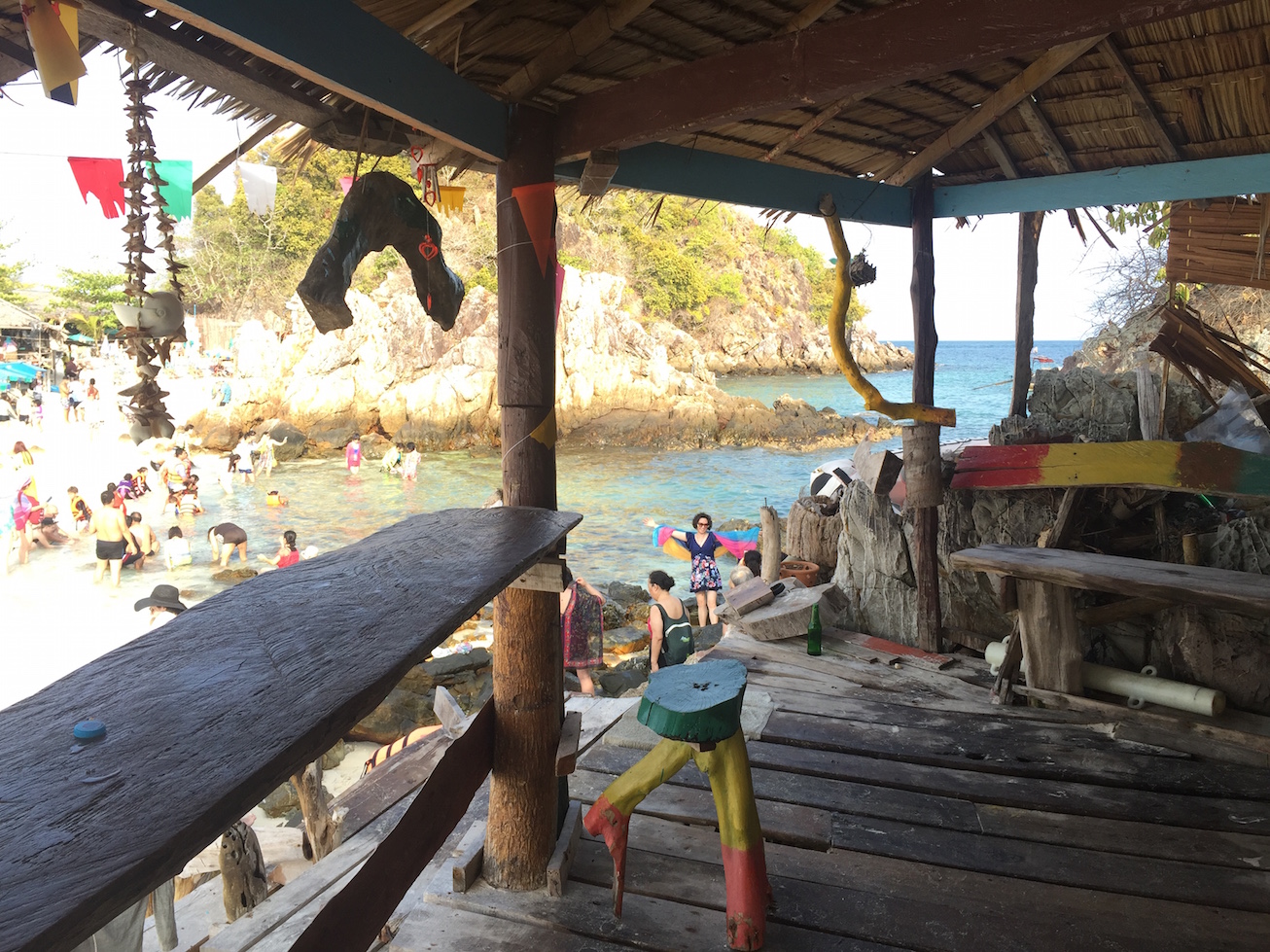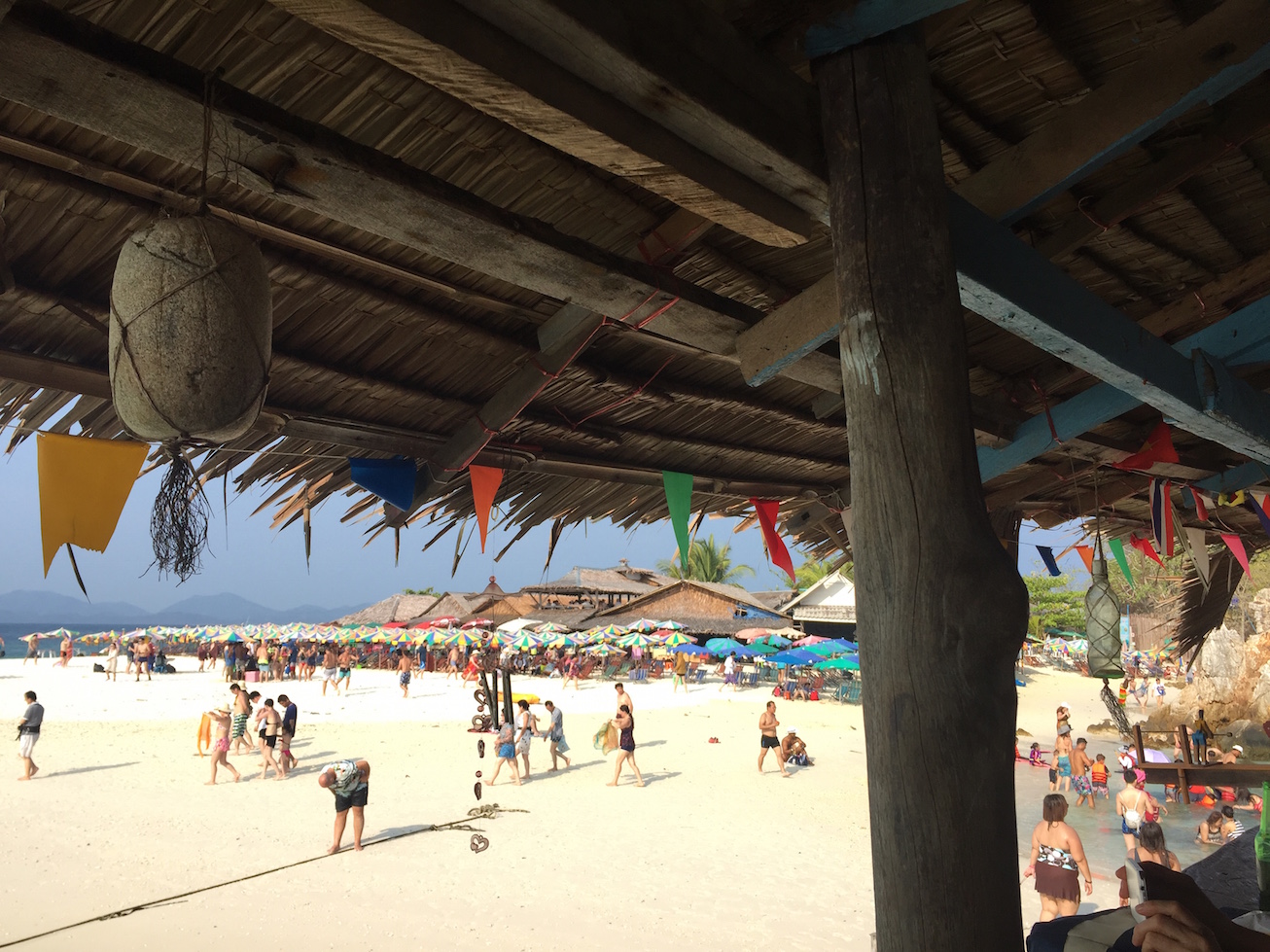 We ended our trip with a day and a half in Bangkok and at first, the crowds, traffic and noise were a pretty rude shock, reminding me far too much of Mumbai itself. But the Sky Train system in Bangkok is efficient, easy to navigate after the first few minutes of confusion and though crowded, a better option than getting stuck in Friday night traffic. Cabs can be hailed on the road, but will not go by meter, and a 20-minute ride could easily cost 100 Thai Baht at least. The tuk-tuks are fun, but not a lot cheaper.
On the day we reached, we headed to the MBK Centre for some cheap Bangkok shopping and ate more than we planned to. A little summer fiesta of sorts treated us to some seriously good, super spicy Pad Thai, accompanied by mango and papaya salads, crispy vegetable spring rolls and washed down with a ton of fresh orange and pineapple juices. Cute stalls selling souvenirs and funky bags lined the market and gave us plenty of opportunities to spend more than we had 🙂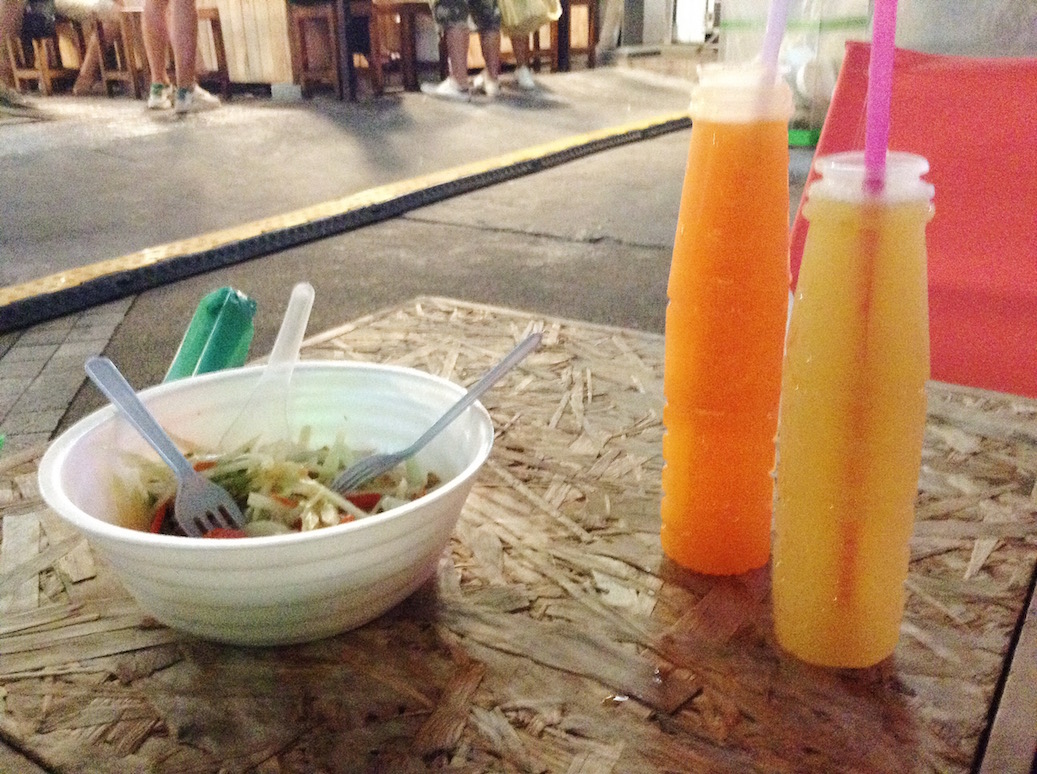 We then headed to the Sky Bar at Lebua's State Tower hotel and if you've watched The Hangover, you know what I'm talking about (locate this bar on Google Maps before leaving your hotel, surprisingly few people know about it, leading us to do A LOT of hunting). The view was spectacular but we were constantly afraid our phones would just fly off, the wind was that strong. You aren't even allowed to linger on the staircase for safety reasons, but you can gape at the pretty dome once you're standing in the Sky Bar. Drinks are at least 600 Thai Baht each, but worth it just to feel super fancy 🙂 Choose to either dress up, or keep it casual, we saw both kinds of people perfectly at ease here.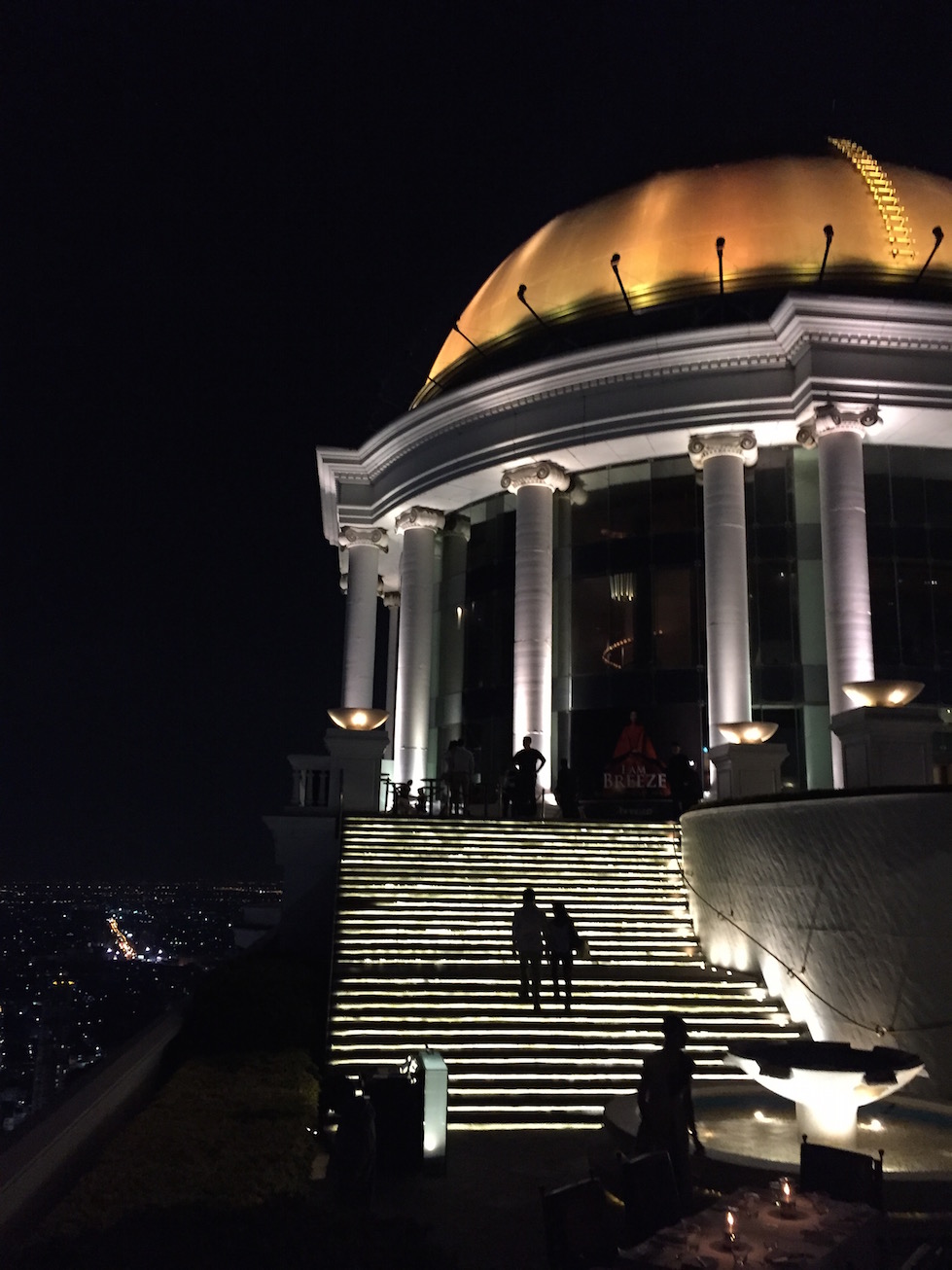 The next day after a 100 Thai Baht boat ride which felt extremely not worth it for a pretty short distance (and we got splashed with river water), we reached the famous Wat Pho temple (another 100 Baht each) with the 46 m long Reclining Buddha. The architecture is beautiful, the colours are unbelievable, but the humidity drove us insane and after a bit, all we wanted was food and the coldest juice known to mankind. Just outside the temple complex we discovered a cute little place called Amor-d which served us easily one of our best meals in Thailand and had wifi for us to plan the rest of the day. We wolfed down pineapple juices, a fabulous green curry, sweet and sour stir-fried tofu with veggies, a vegetable pizza and sticky rice with mango which we hadn't got fed up of 😀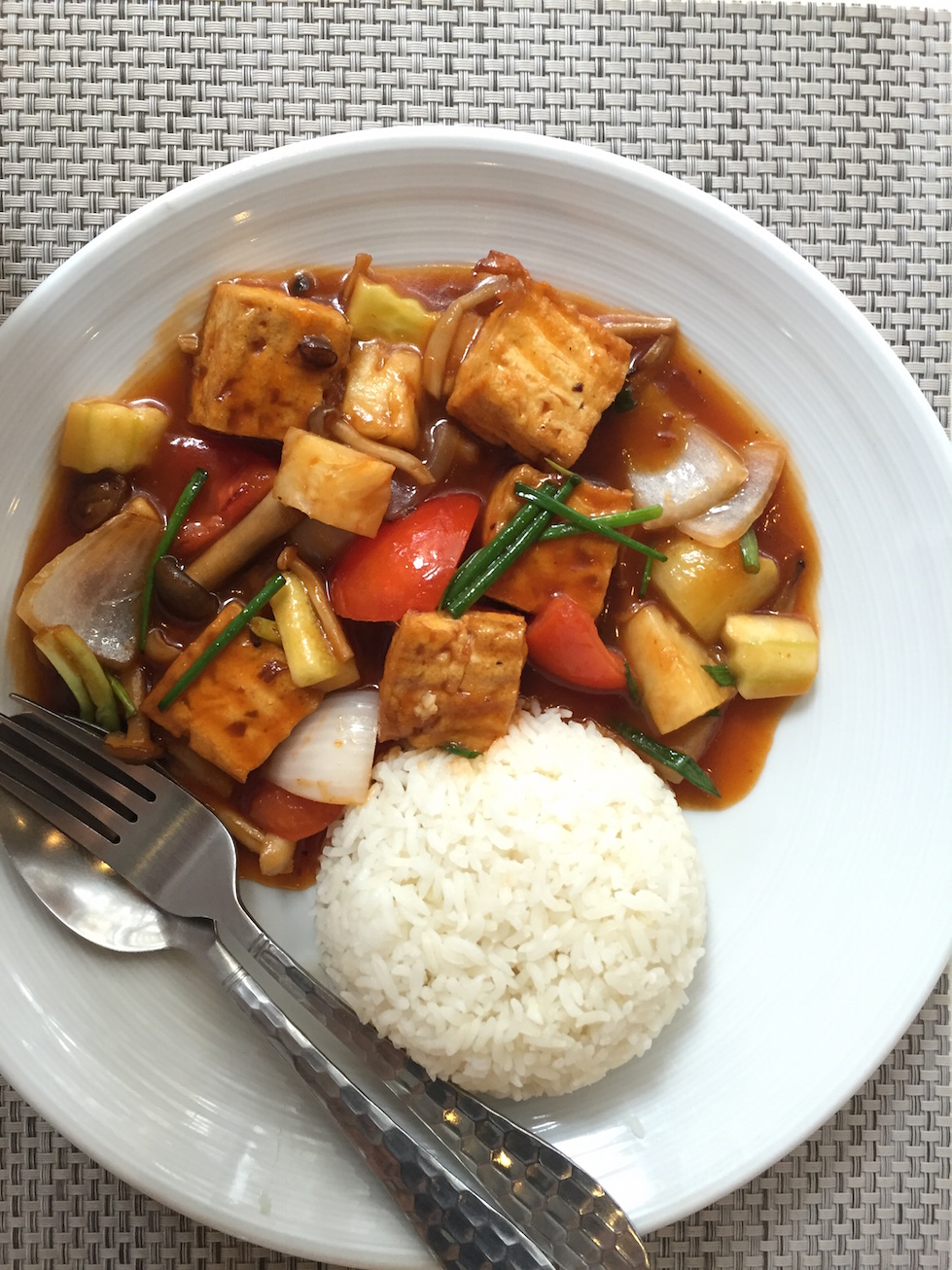 Energised and hydrated, we headed over to the Chatuchak Market in a tuk-tuk with miraculously cool breeze and sudden rain making it an absolutely incredible ride. Also, I want to MOVE to Chatuchak Market. I would literally make another trip to Bangkok just to spend a whole day here. OHMYGOD. In all its glory on the weekend, the market sells everything under the sun. Food, clothes (handmade and hipster materials), shoes (ditto), ceramics (crazy plate lady alert), souvenirs, lamps, bags, upholstery, incense, and whatever else you can think of. CARRY A TON OF CASH HERE. ATMs are scarce, and we didn't see a currency exchange place till much later. Temptation is what Chatuchak is most skilled at and bargaining is what you need to be most skilled at. You will find great prices, but not dirt cheap, so walking around with enough money and enough restraint is highly recommended 🙂 Yes, a lot of it is available in India, but in that moment, reasoning and common sense is long gone. Also, the quality of everything was far better than we had imagined. Plus, so shiny!!
By the end of it, we were literally counting out 1 Thai Baht coins to walk away with a coveted set of coconut shell lamps. Worth all the hysteria 🙂 We even bought fake ferns. WHO NEEDS FAKE FERNS FROM BANGKOK?? We did, that's who. Could not leave without the fake ferns. The power of Chatuchak, my friends. Never underestimate it.
I didn't find my size in one of the shoes I loved at this stall, and now I'm wondering why I didn't just buy what they did have!!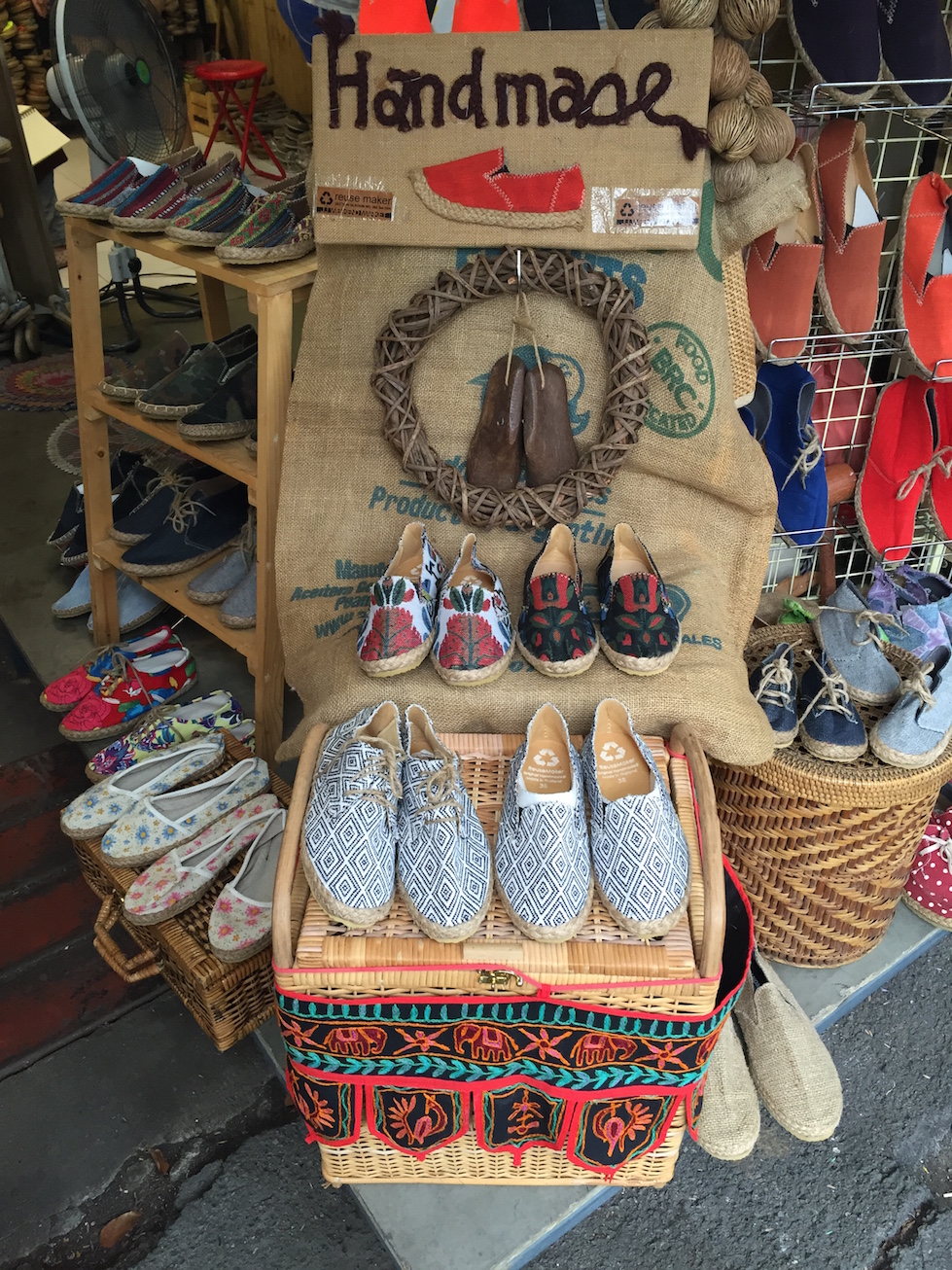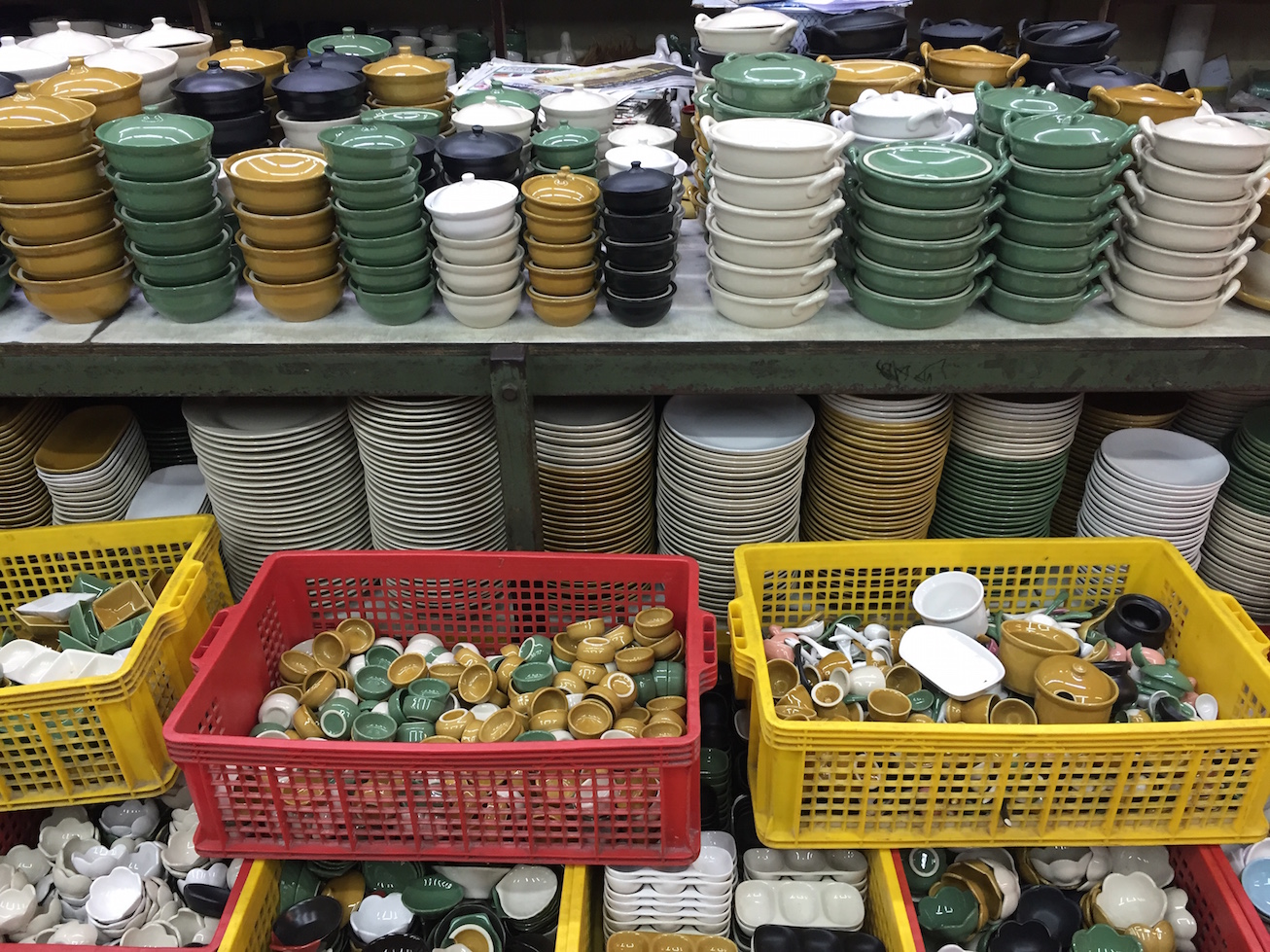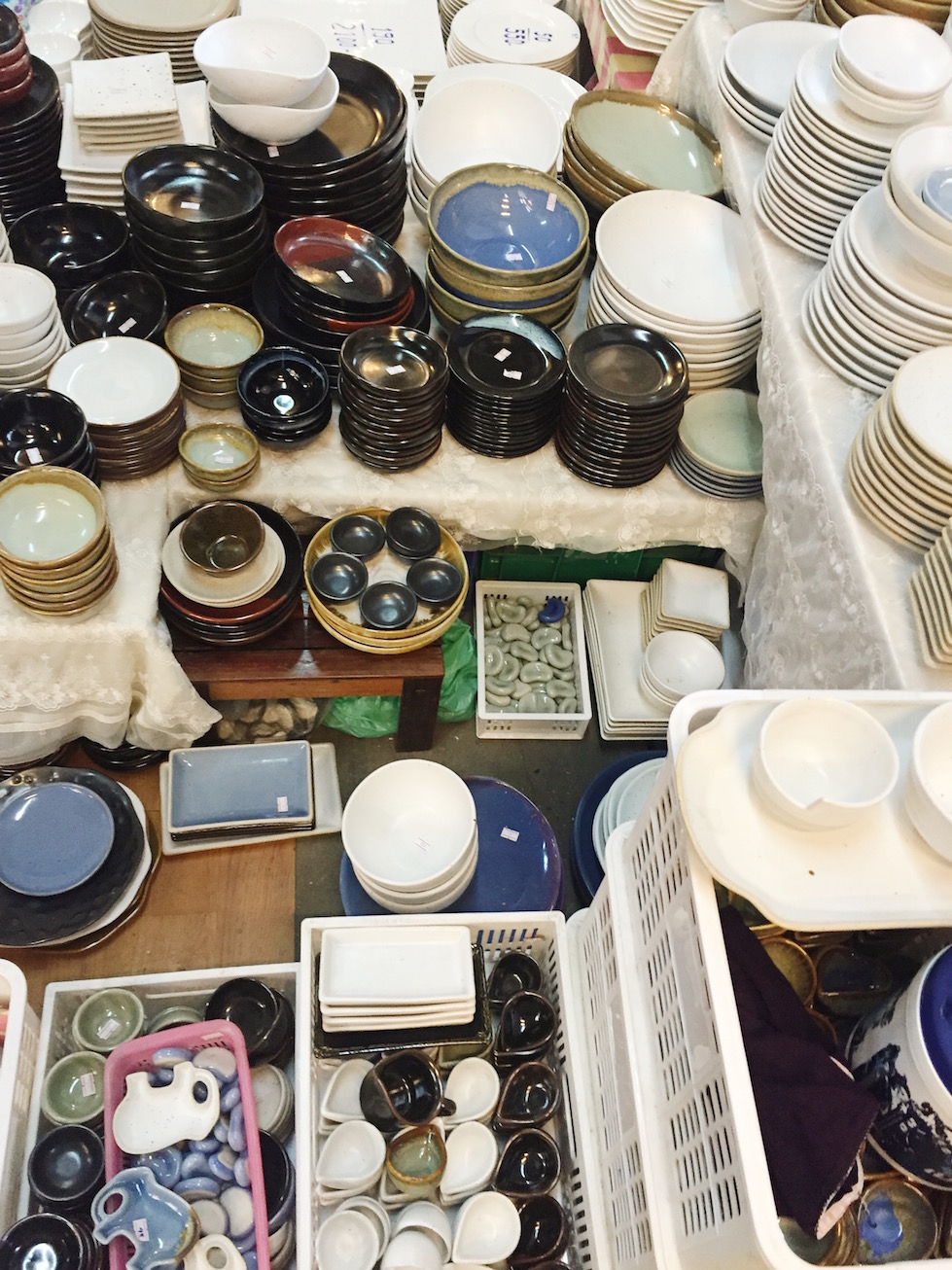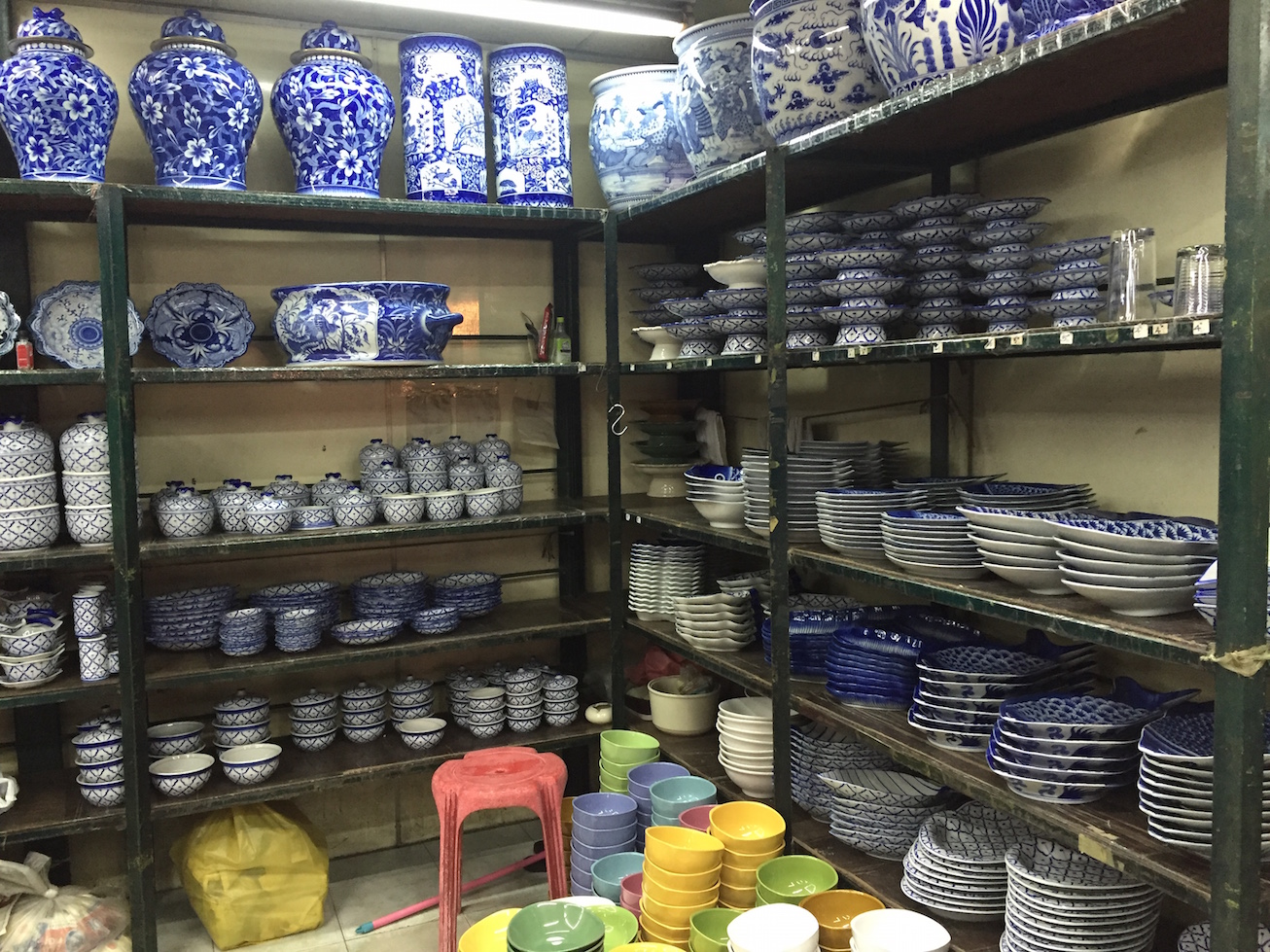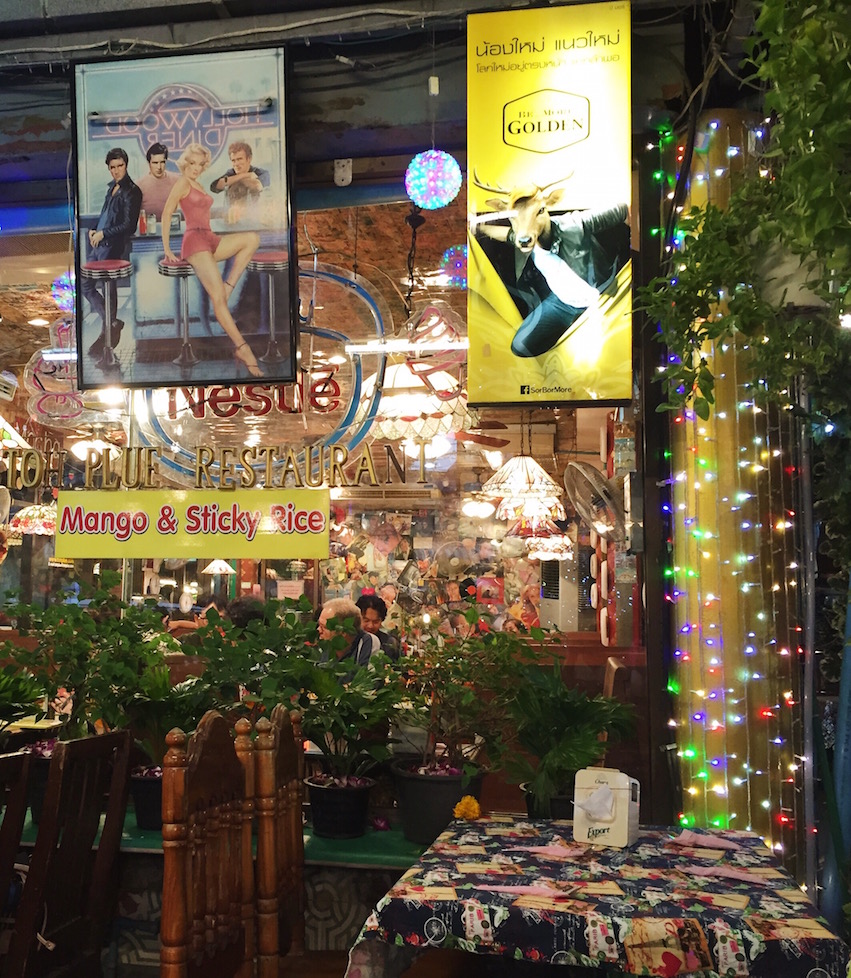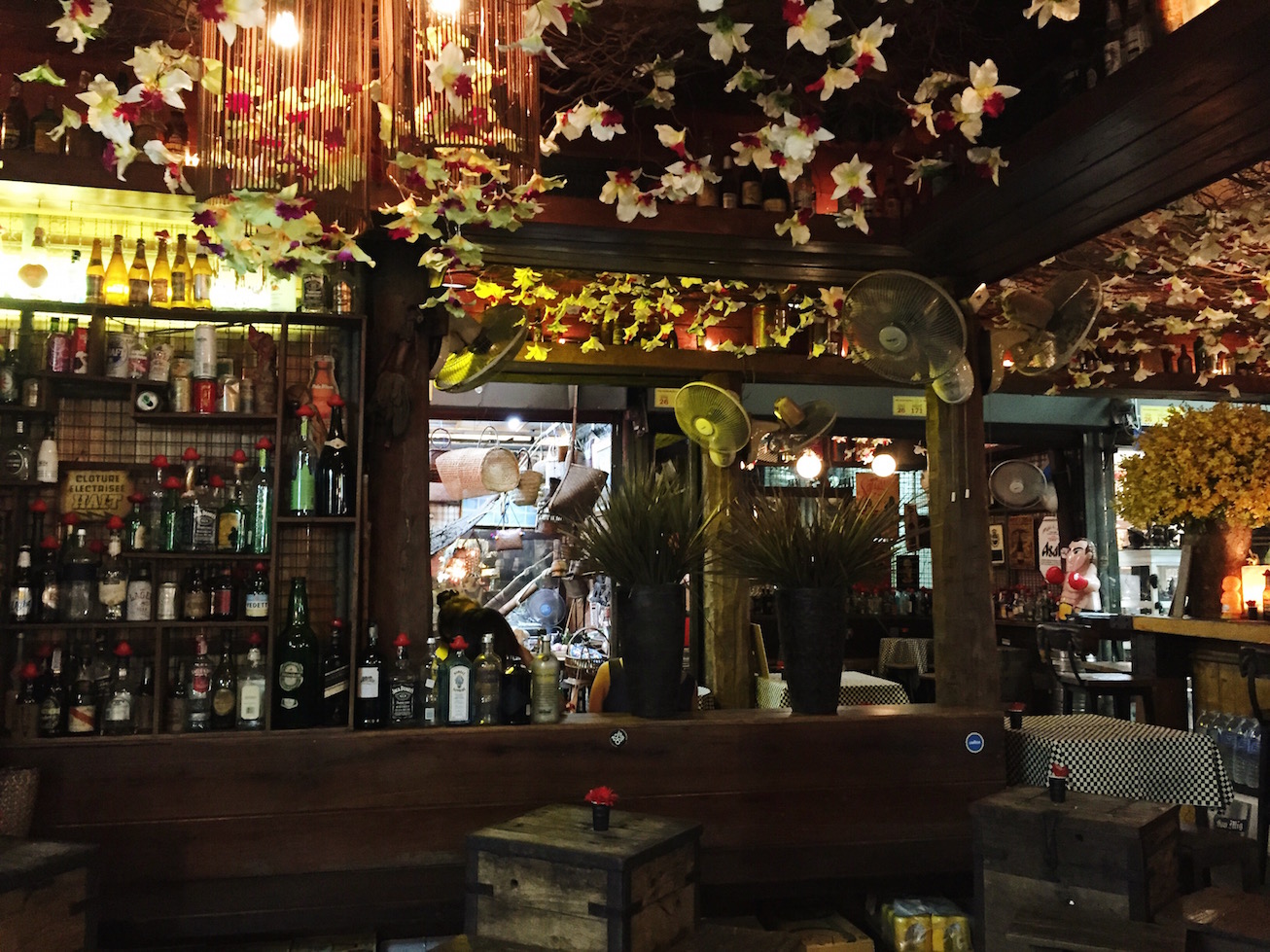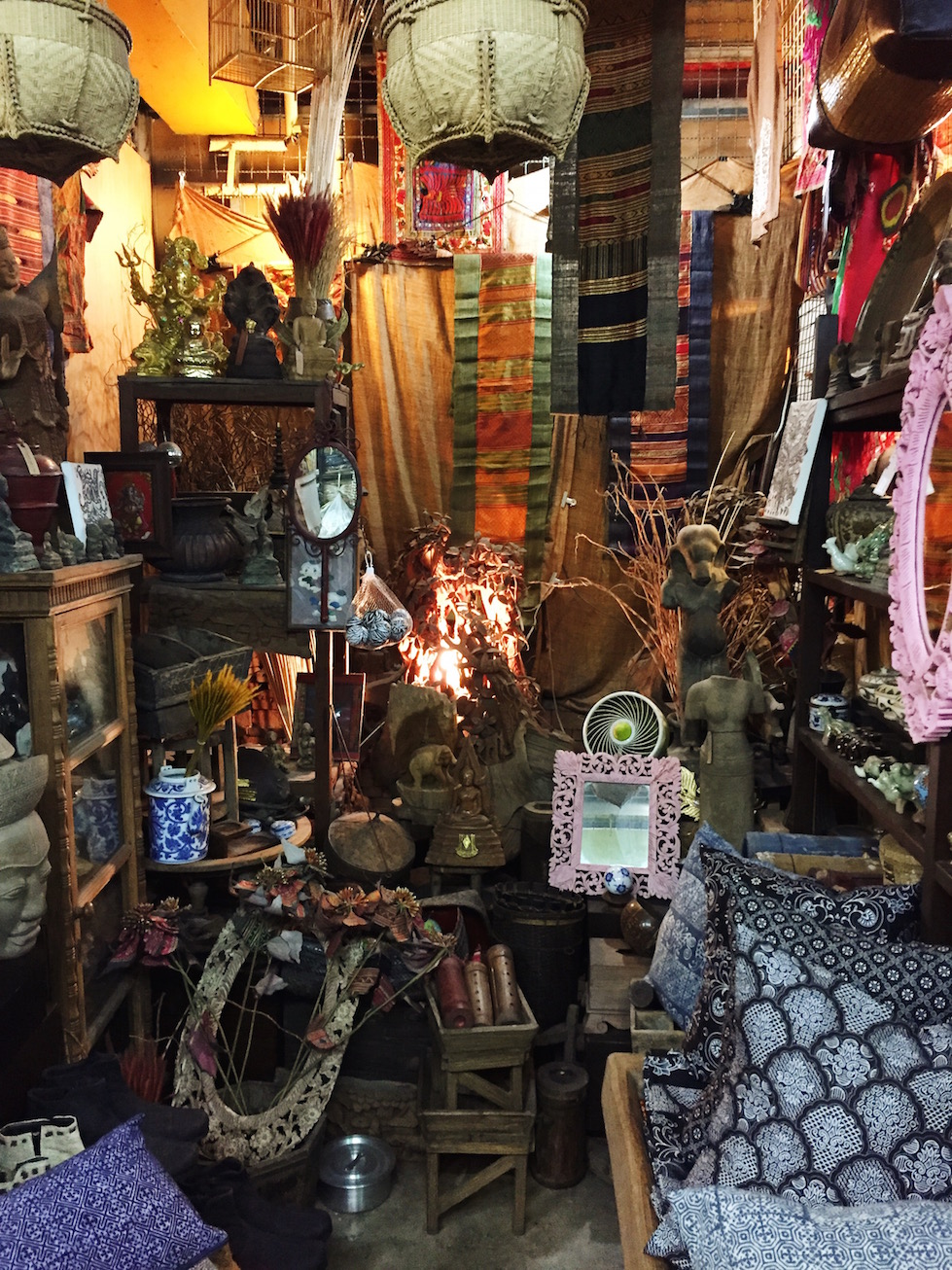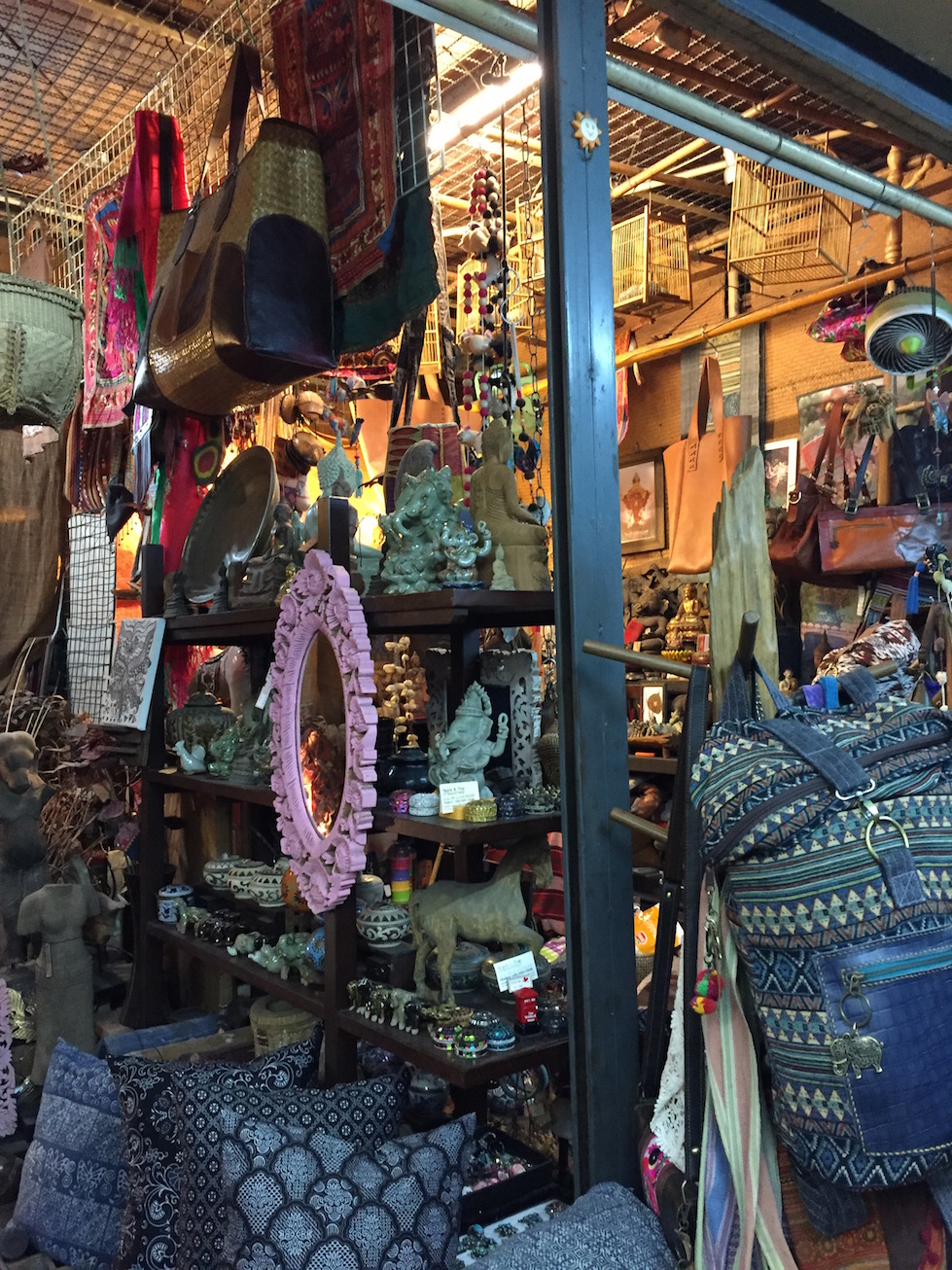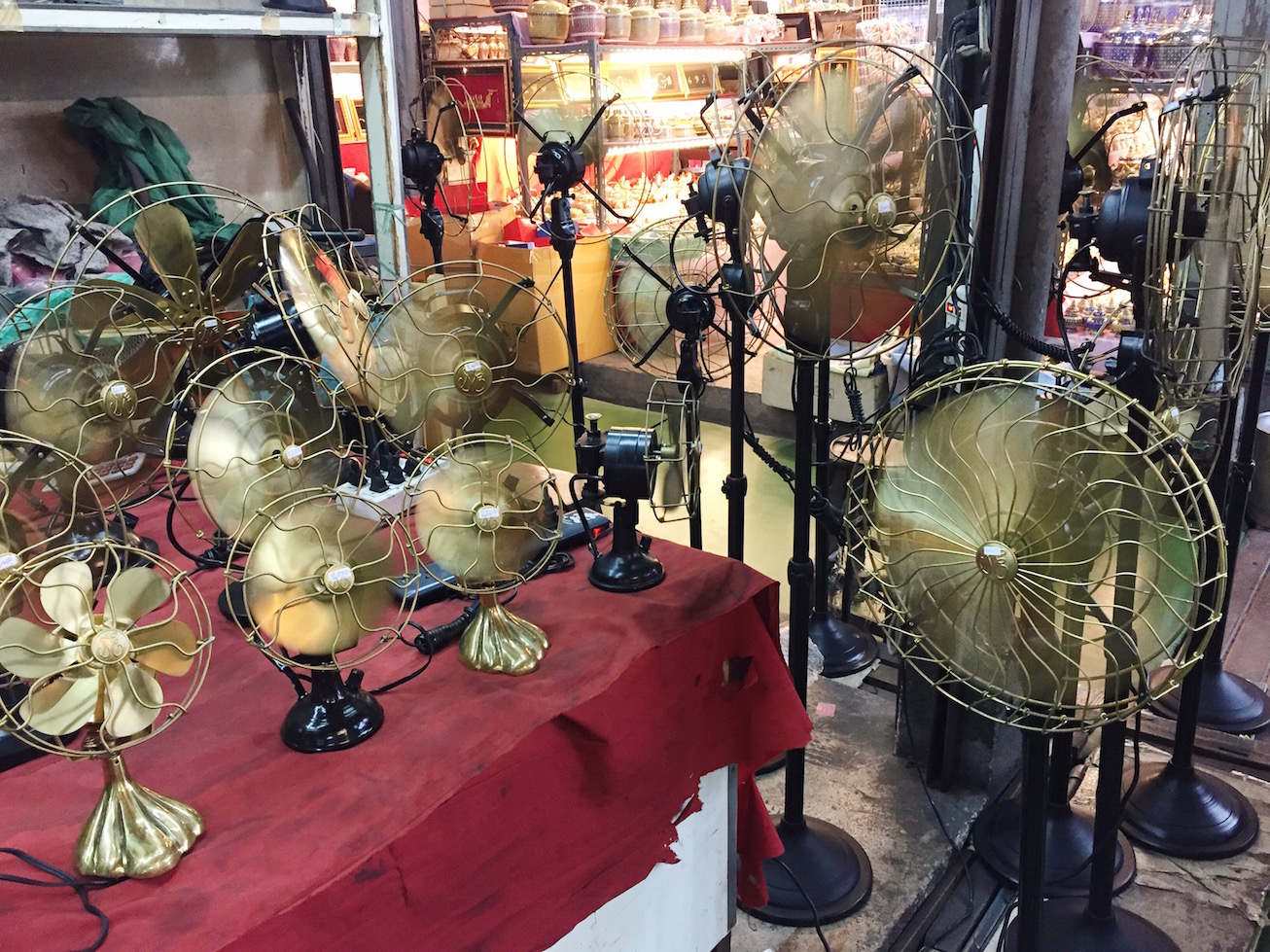 Completely satisfied and trying not to think of the condition of our bank accounts, we left Chatuchak loaded down with bags and I wondered what we would have done if we had the time to go to the floating markets too. Maybe you can let me know 🙂
If you're on a girls' trip like I was, Thailand is an amazing place to go to because you know the stereotype that all women do is shop? I have reason to believe now that it originated here. Thankfully our flight back to Mumbai was the next day, or who knows how many more fake ferns we would have come back with.
Filled with a ton of gossiping, eating, shopping and selfies, I miss this trip already. If you've been to Thailand, leave a comment below and tell me what you loved most about it!
All photos taken on my iPhone 6, edited with VSCO Cam as needed.