I don't flip through cookbooks. I pore over them. I make mental notes, stick Post-Its, read them like there's a miraculous fourth book in the Millenium trilogy. With the humongous collection of recipes available online, blogs to gape at and cooking-related discussion groups of all kinds, it seems like there's actually no need for cookbooks anymore.
But there is. Because you can't get stains on the corner of a blog page (unless, I don't know, your laptop sits dangerously close to your hand-mixer, something I've been guilty of) and basically, you can't top a literal page-turner and I'm willing to get into a debate about that.
For now, let's eat cake.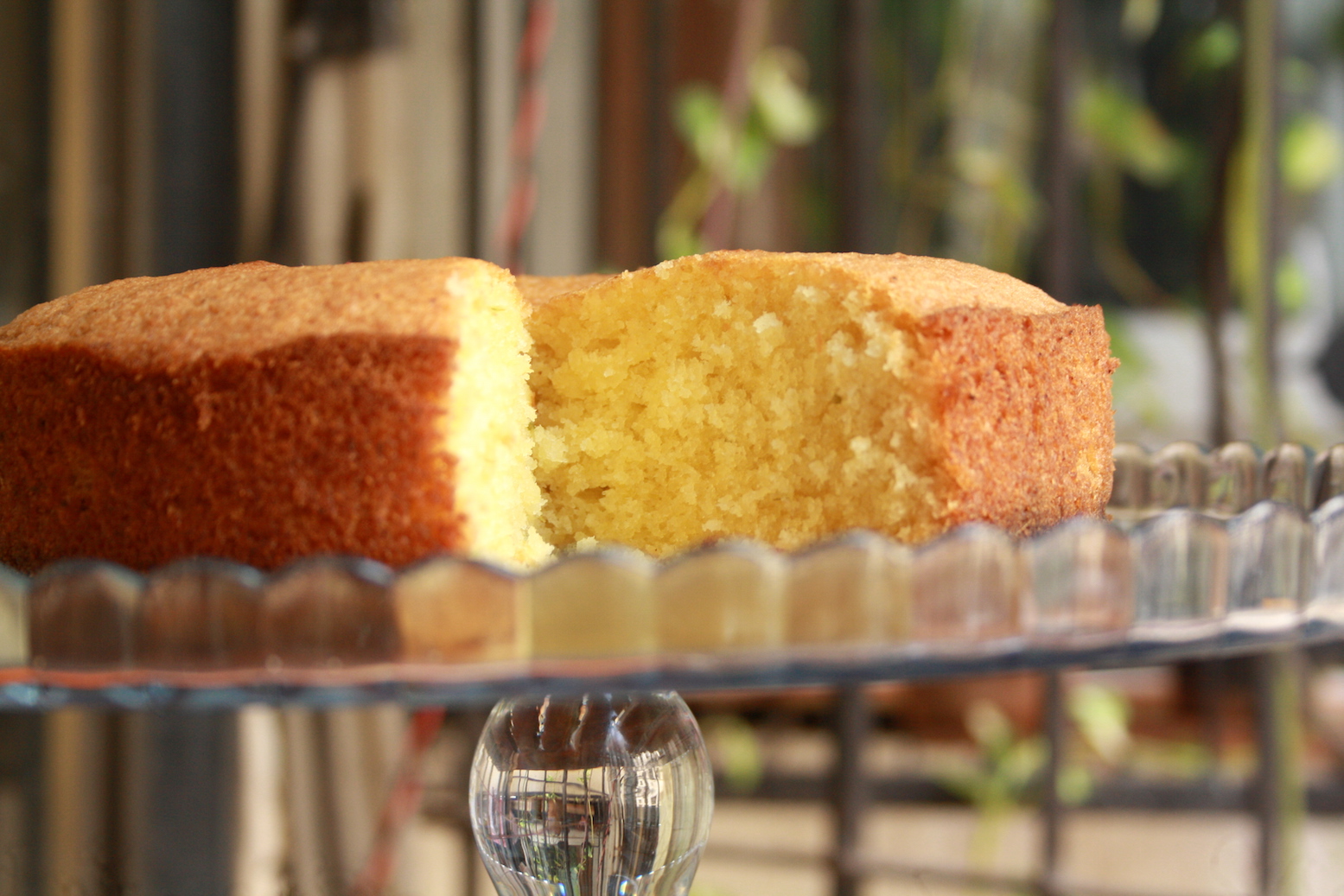 This super buttery, super moist coconut cake flecked with lemongrass comes from Rachel Allen's aptly titled book, 'Cake'. It was love at first bite.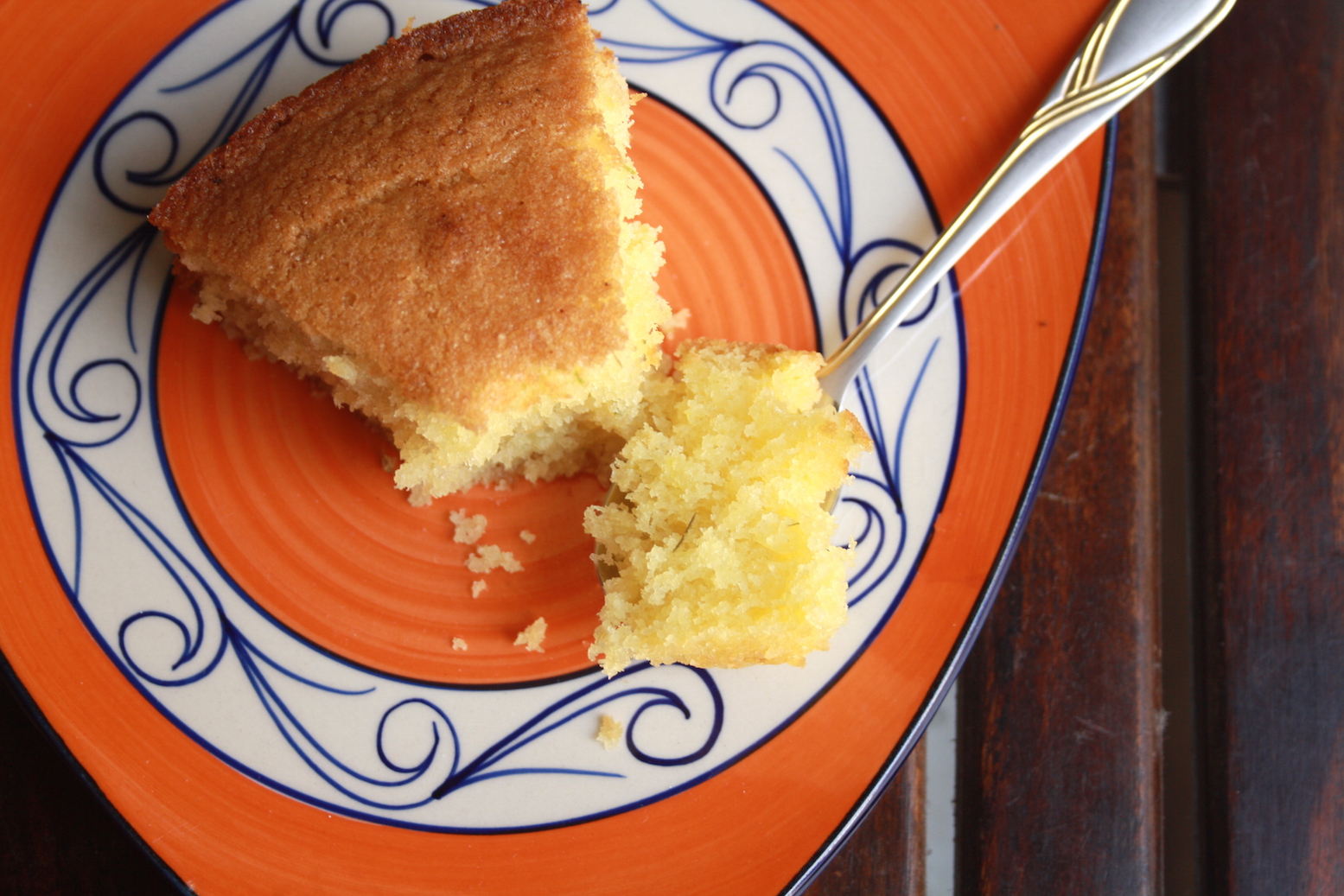 It's like the tropics came together and wondered where they could go live, and found this cake. It screams summer, beaches and drinks with umbrellas in them. Seeing as how we're still battling 36 degree temperatures in this city, this cake fits right in.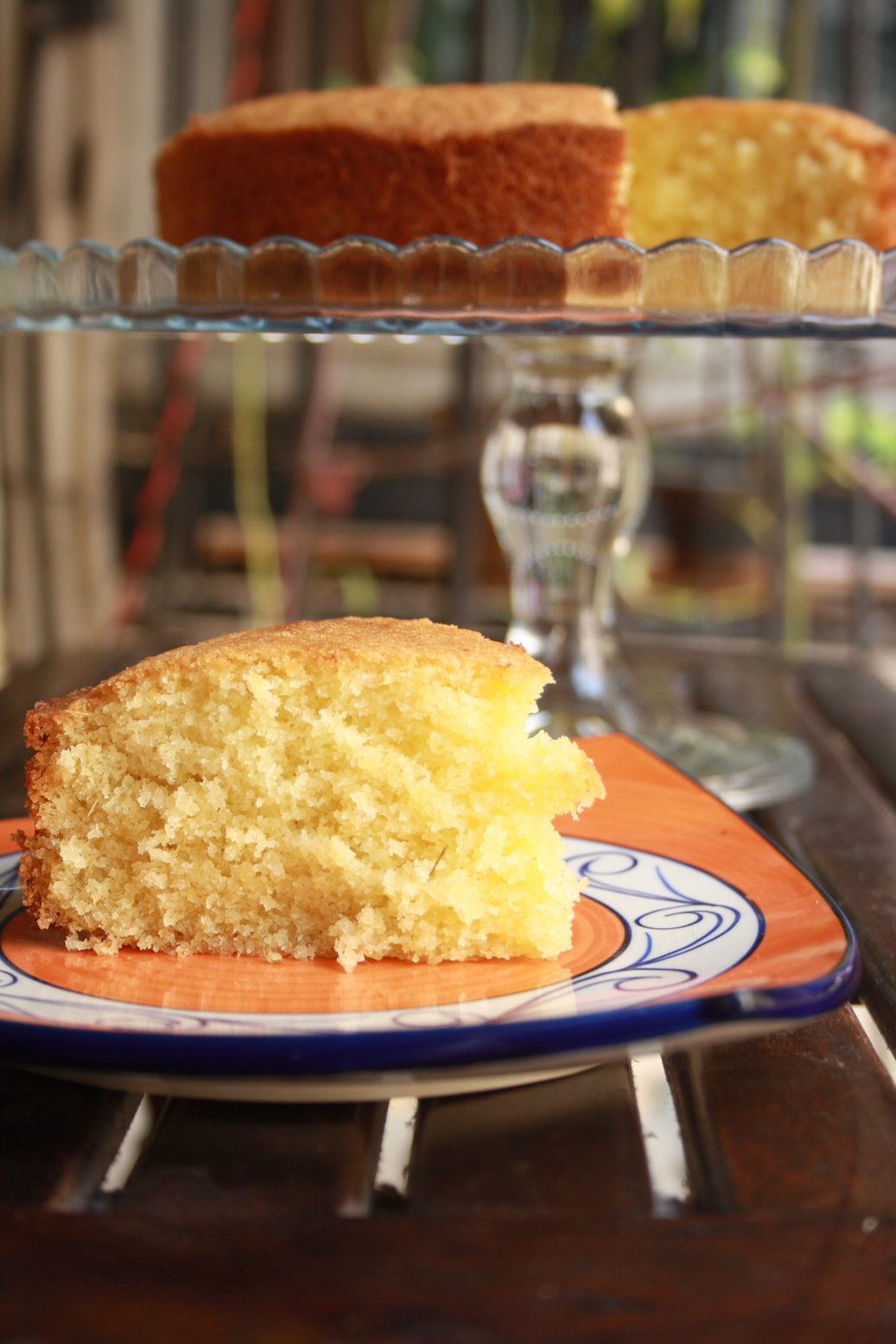 It has a dreamy texture, soft and buttery, yielding to the slightest touch of a fork. In hindsight, reducing the butter a bit would have been a good idea, it feels far too rich while you eat it. The one thing I wish the recipe mentioned was how the batter would look. Thick and grainy, like a buttercream frosting with coconut flakes, convincing me my oven was going to explode. I forged ahead anyway, and it baked up beautifully so I guess I did something right 🙂
While the lemongrass I had didn't get pureed as much as finely chopped, if yours does, its flavour will be more pronounced. This version is dominated by the coconut but no one complained.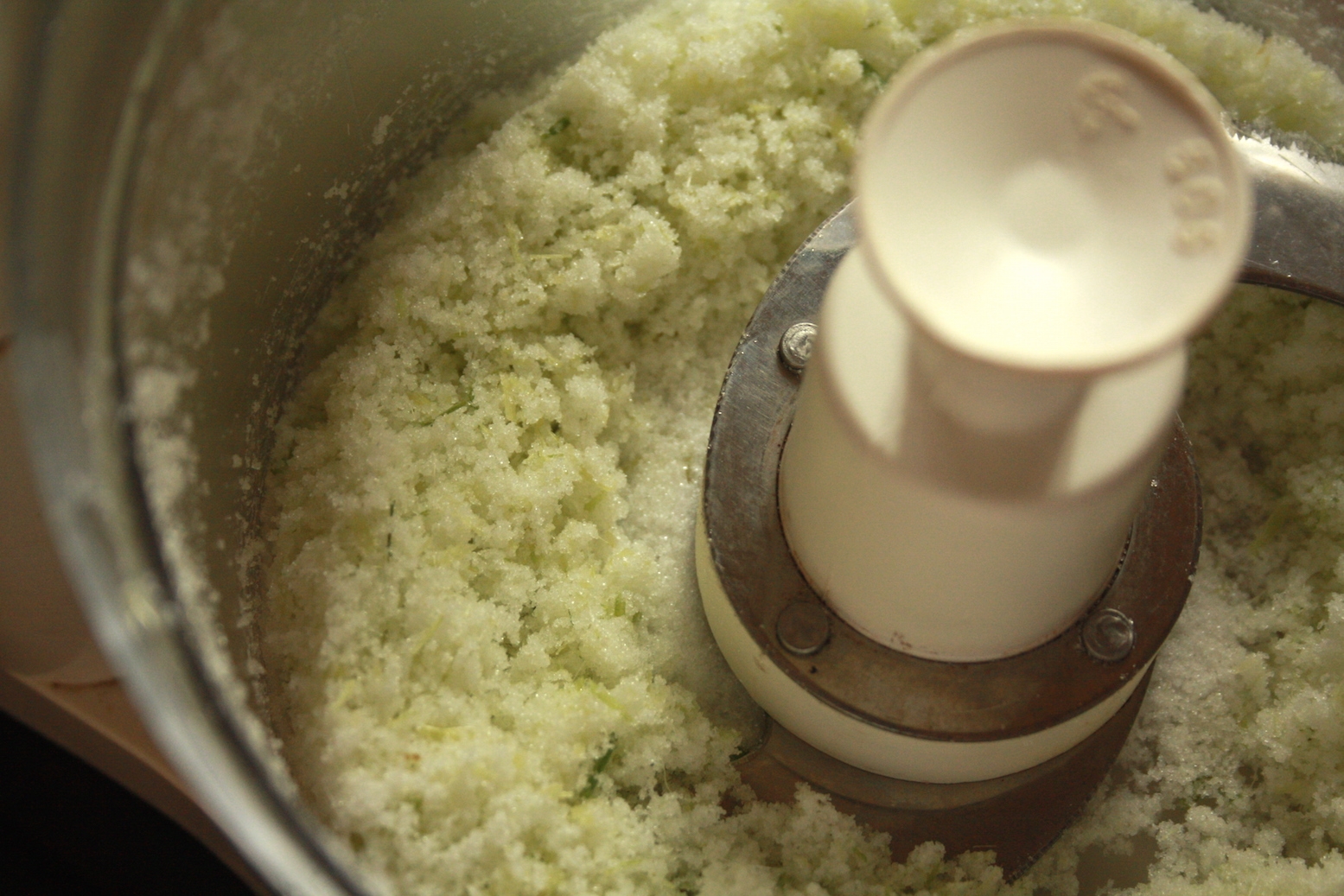 I reduced the sugar because that's second nature to me now and it turned out just right. Rachel Allen also recommends a lemongrass scented sugar syrup on top but I usually steer clear of sweet syrups, and honestly, this cake needs nothing topping it. A beach, maybe.
Rachel Allen's book only uses weight measures so that's what I stuck to. If a recipe has cup measures, I stick to those. Basically, I try not to switch too much. Conversions can be tricky but if you don't own kitchen scales, this one is a good reference point.
I do not recommend a food processor beyond the first step. Though the recipe does, I found the batter getting mixed far too much, and I had to tip it out into a bowl and fold it by hand anyway to ensure it was evenly mixed. 
What you'll need:
4 stalks of lemongrass, finely chopped, save the leaves to brew some amazing tea!
100 gms caster sugar plus 4 tbsps
4 eggs
150 gms butter, softened
125 gms desiccated coconut
125 gms flour
2 tsps baking powder
What to do:
1. Sift the flour and baking powder. Set aside.
2. Grease a 9″ spring-form pan and preheat the oven to 170 C.
3. In a food processor or blender, blitz the sugar and chopped lemongrass until the sugar is moist, fragrant and a light shade of green. Transfer the mixture to a large mixing bowl.
4. Add the eggs to the sugar and beat using a hand-mixer till combined. Add the butter and coconut and beat again. The mixture might appear grainy and curdled, this will get sorted out when you add the flour.
5. Add the sifted flour and fold gently to combine. The batter will be thick and grainy because of the coconut.
6. Tip into the prepared pan and spread the batter out evenly. Bake for 30 minutes, cover the top with aluminium foil to prevent too much browning, and bake for another 15 minutes or until a toothpick poked in the center comes out clean.
Allow to cool for about 30 minutes, but best served slightly warm 🙂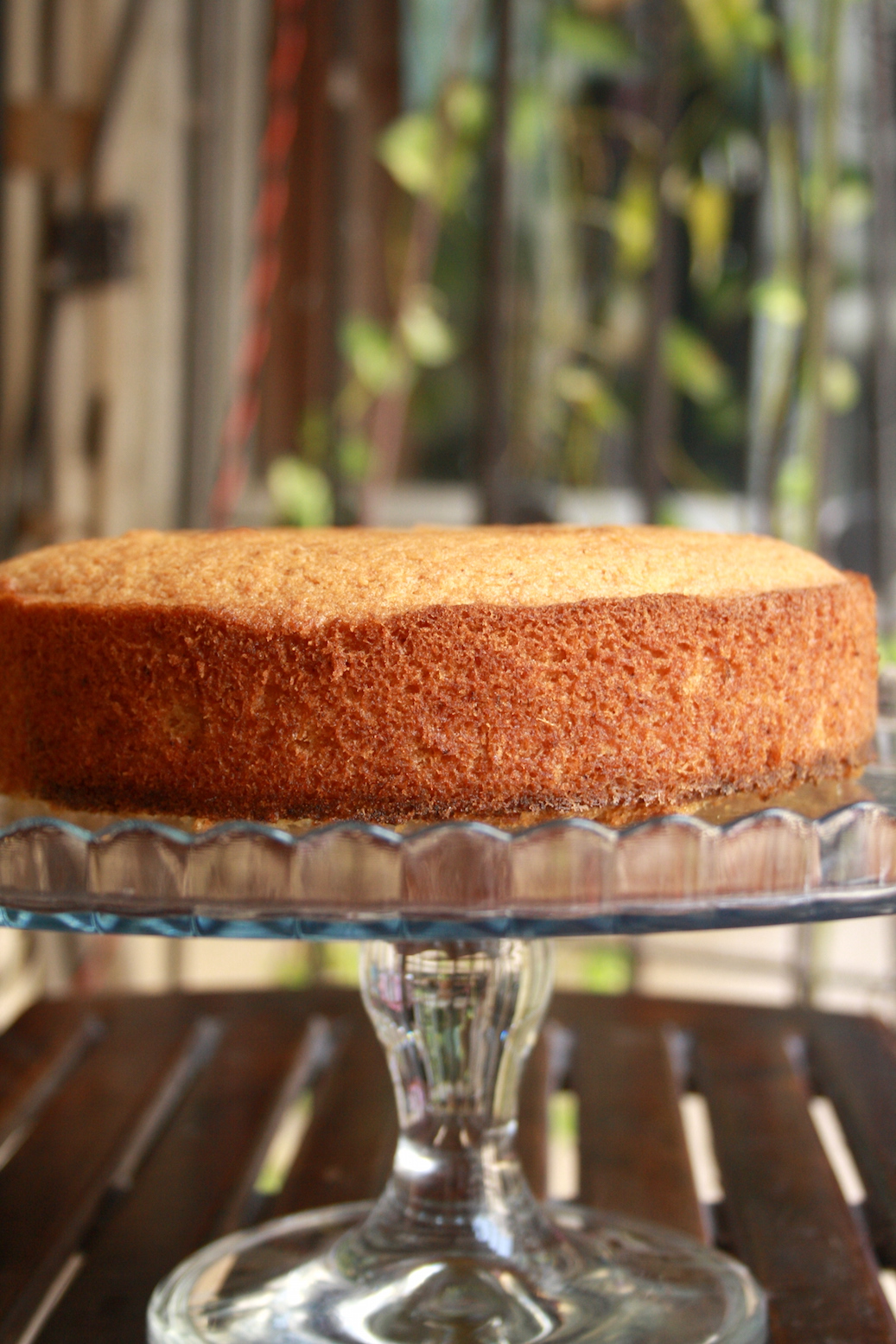 Shop this recipe!
This post contains affiliate links.