It is amazing the lengths I will go to convince myself that cake is healthy. I told myself I could eat this for breakfast, was delighted by how guilt-less this was, and was convinced that no sugar meant no bad stuff.
Take this loaf for instance. It's got olive oil and whole wheat flour so I merrily ignored the sugar that goes into it and said meh, at least there's no frosting.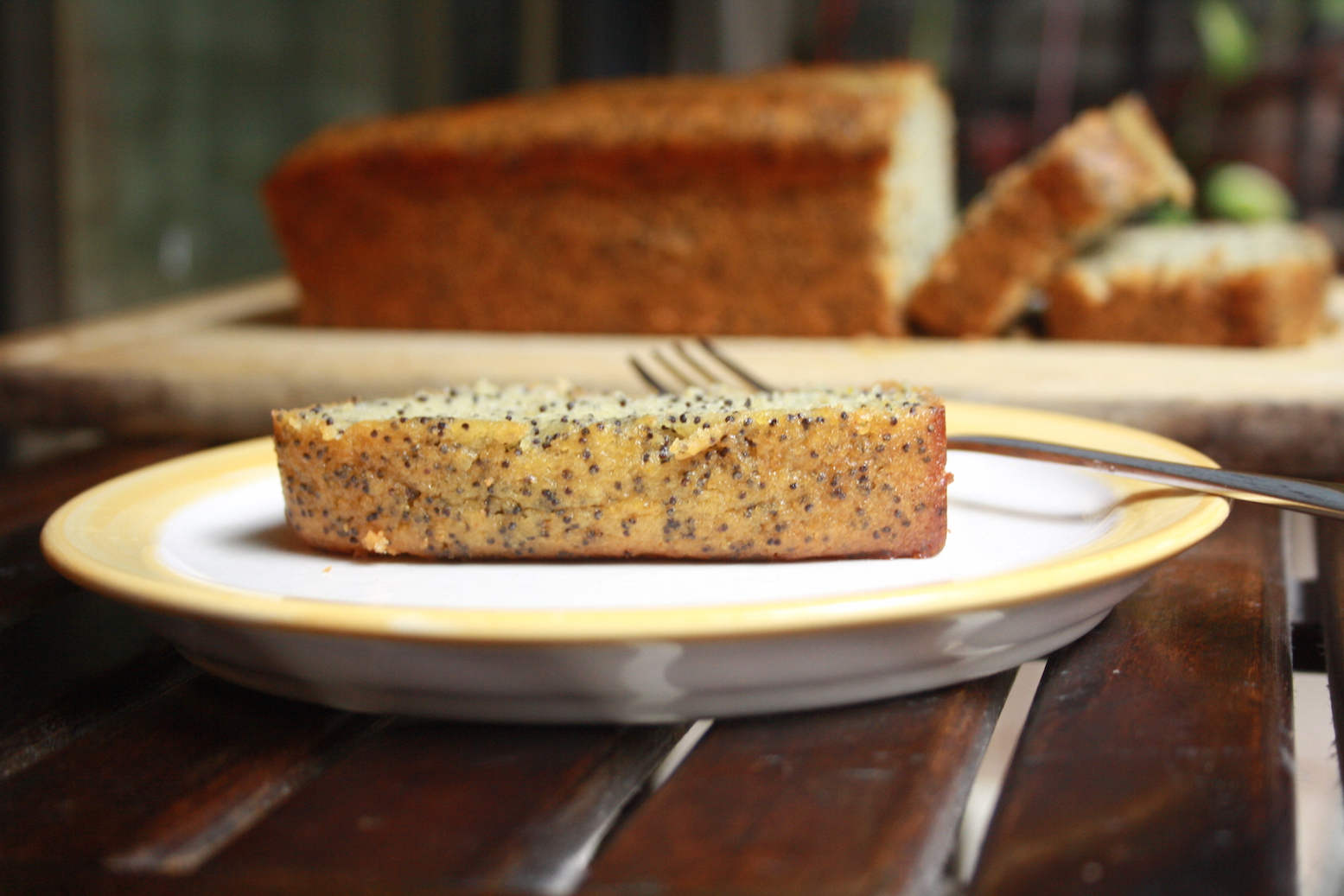 I stick by my beliefs. Life is too short to be suspicious about cake. Tofu, yes. But not cake, never cake. If it doesn't have the usual suspect ingredients, tell yourself it's healthy, eat a slice (or three) and go run it off.
Note to self: must run.
After my insane hunt for poppy seeds, I decided it was time to bring out the little bottle and do something else with it. When I saw this recipe, I knew I was home.
Fortunately, some form of oranges will always be around if you live in India. Maybe not the best ones, but good enough to make cake with. Never let the orangeness of an orange stop you from getting cake. Having said that, Big Basket sells imported Valencia oranges which are a bit more expensive but produce a better zest than our regular green ones. They are available at most food stores these days.
The juice should be freshly squeezed but in a pinch, I will turn a blind eye if you choose to use a packaged variety. Never let the lack of juice stop you from getting cake.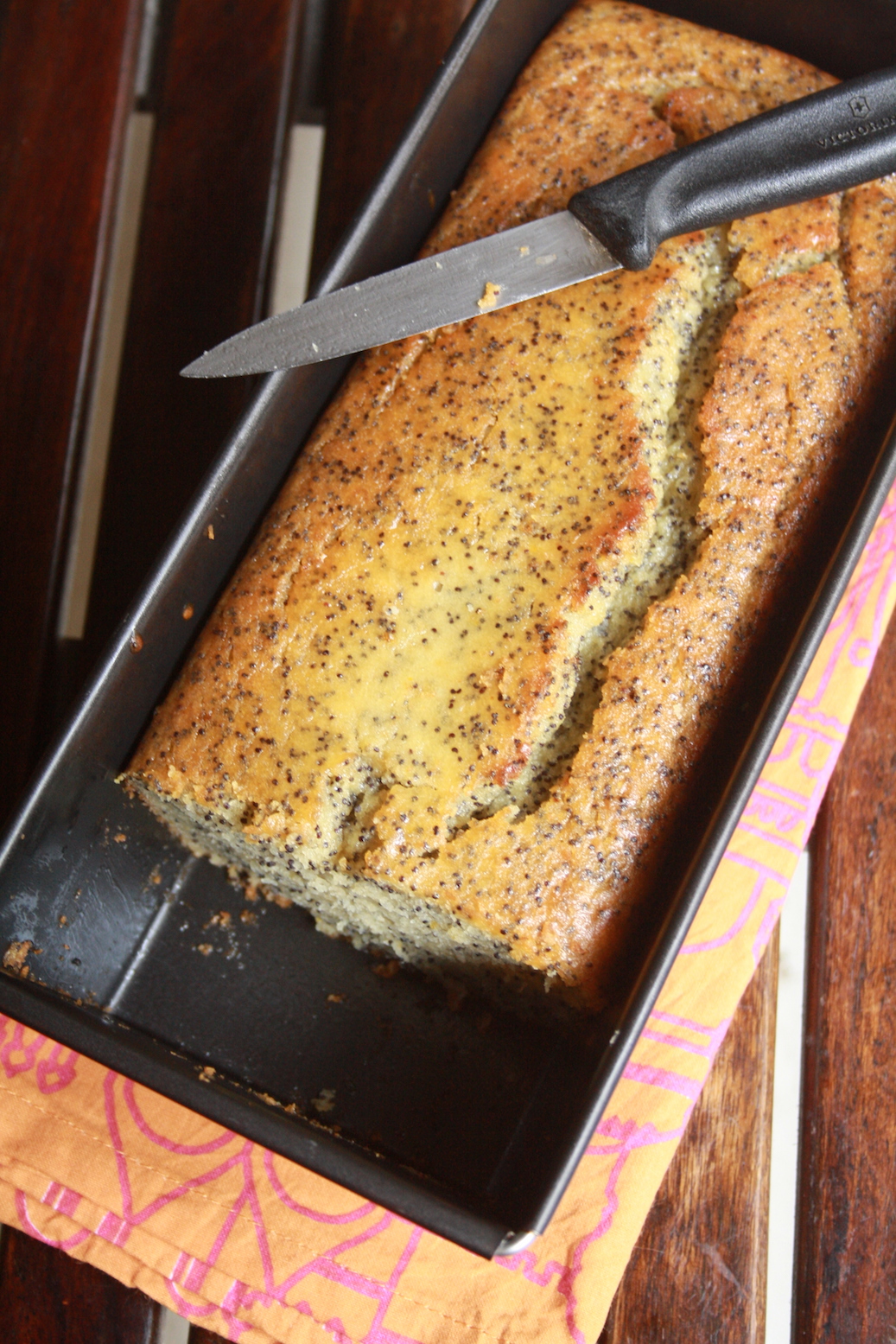 This is a seriously moist, slightly dense, full of flavour cake. Filled with crunchy poppy seeds and citrus awesomeness. It doesn't take long to put together, so it's perfect for weeknight baking and weekday morning eating.
Could you make this without poppy seeds? Most certainly, but it won't be as fun 🙂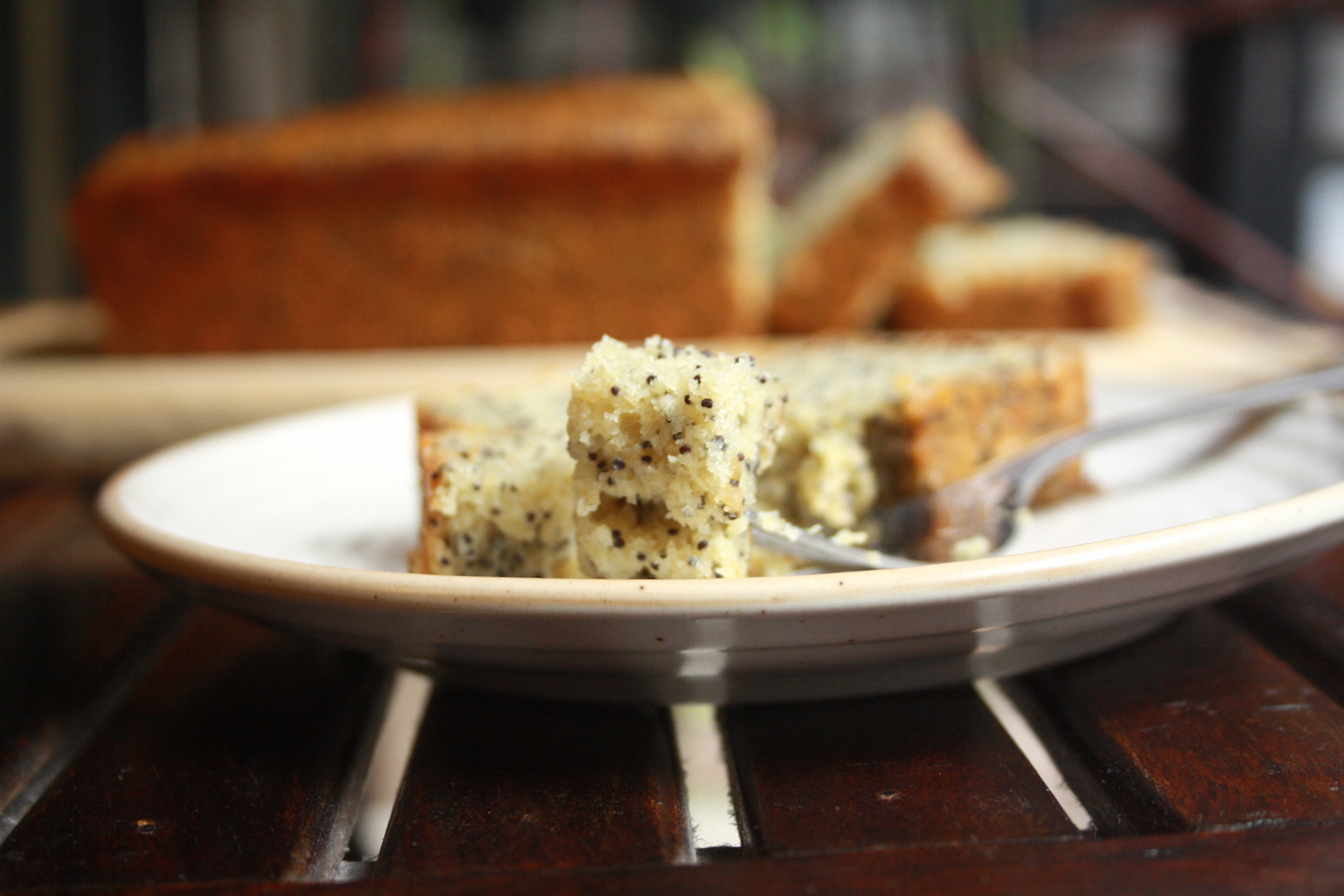 The olive oil flavour is pronounced, so feel free to add a couple of spoons of orange juice even once the batter is ready. I did and I'm glad I did so. Best left to rest for a while after baking for the flavours to come together and for the orange to really shine.
It's just the right amount of sweet, perfectly soft, and of course, healthy, because we can say it is.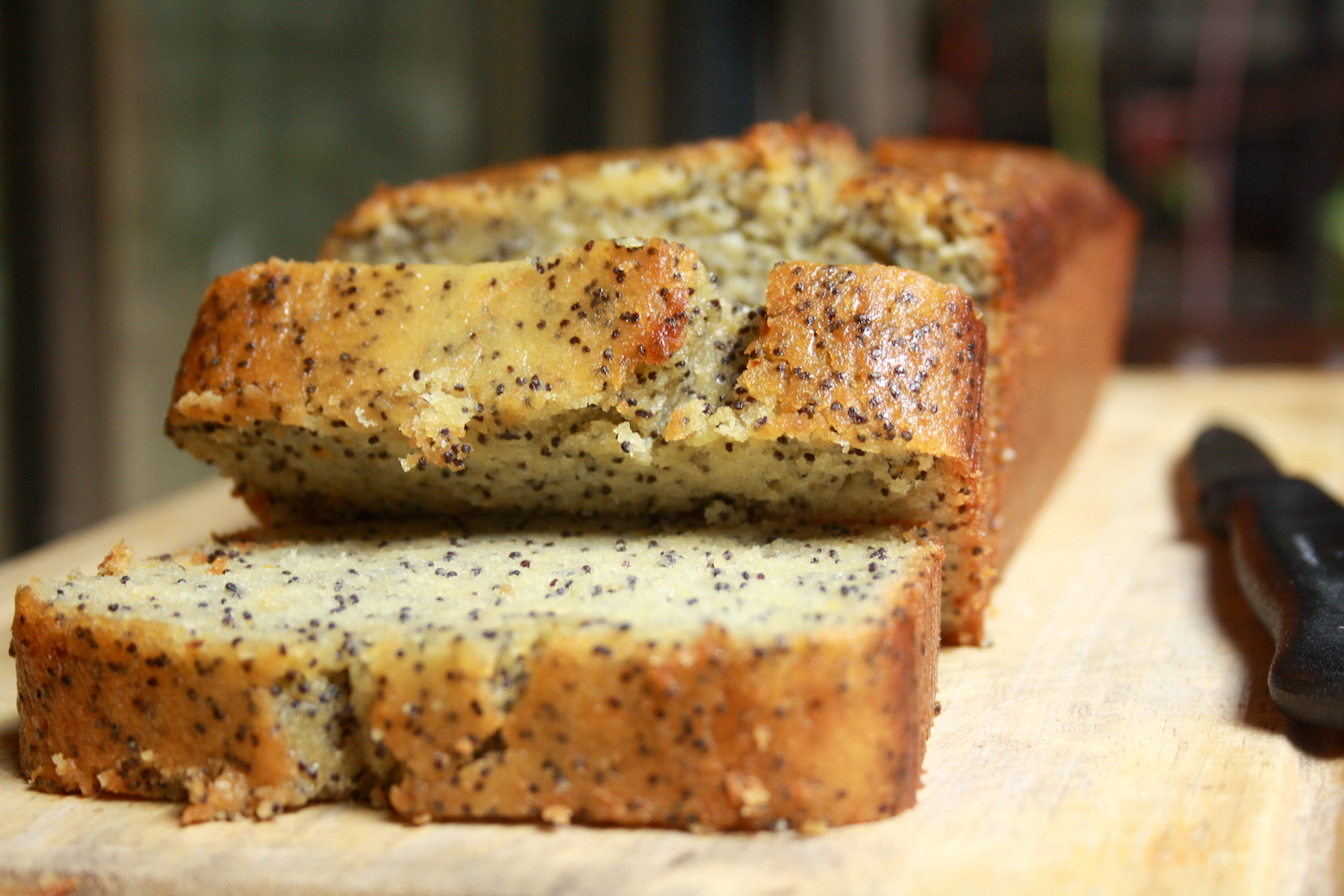 More oranges here, here, here and here. My favourites remain this little loaf and these beautiful muffins.
Basically, go buy some oranges.
What you'll need:
1 and 1/2 cups whole wheat flour
2 tsps baking powder
1/4 tsp salt
1/3 cup poppy seeds
1 cup caster sugar
1 orange
1/4 cup orange juice
3/4 cup yoghurt
3 eggs
1/2 tsp vanilla extract
1/2 cup olive oil
What to do:
1. Sift the flour, baking powder and salt. Add the poppy seeds, mix and set aside.
2. Grease a 9″x5″ loaf pan and preheat the oven to 175 C.
3. Add the sugar to a large bowl and zest the orange straight into it. Rub the zest into the sugar with your fingers, till it is faintly orange and moist.
4. To the sugar, add the orange juice and yoghurt. Lightly beat the eggs and pour them in. (I find it easier to beat the eggs first, but it is not crucial). Add the vanilla and mix well till combined.
5. Now fold in the dry ingredients until just combined. The batter will be lumpy.
6. Lastly, add the oil and fold gently till it is completely incorporated, at least 2 minutes. The batter will now be magically smooth and shiny. Taste it and add a squeeze of orange juice if desired.
7. Pour into the prepared loaf pan and bake for 40 to 5o minutes until golden-brown on top and a toothpick poked in the center comes out clean. Allow to cool completely for a few hours, so that the flavours come together. The cake will fall as it cools, don't worry 🙂
Slice and enjoy!