I have waited ridiculously long to make these. And put in way too much energy looking for something as tiny as a poppy seed. I think every grocer around my home and office must recognize me as the girl who rushes in and out going "No? No black poppy seeds? They are used in baking…? No, those are white."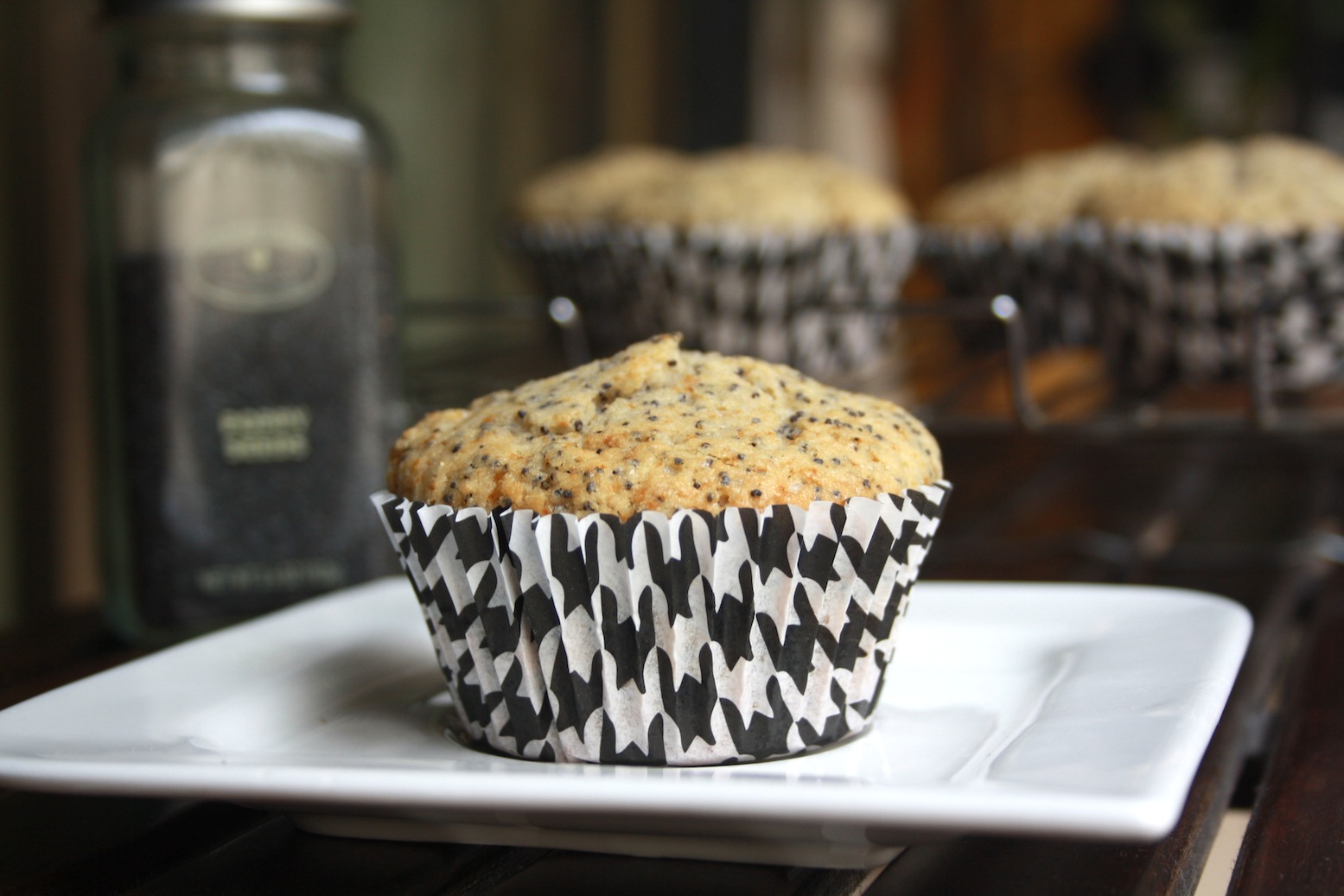 Apparently, the black version isn't sold here because Indian cooking requires only white poppy seeds. If, by some miracle one of you does know where to get them, please spill 🙂
This little bottle (and the muffin liners) came to me from my sister-in-law, along with these very awesome white chocolate chips. Thank you 🙂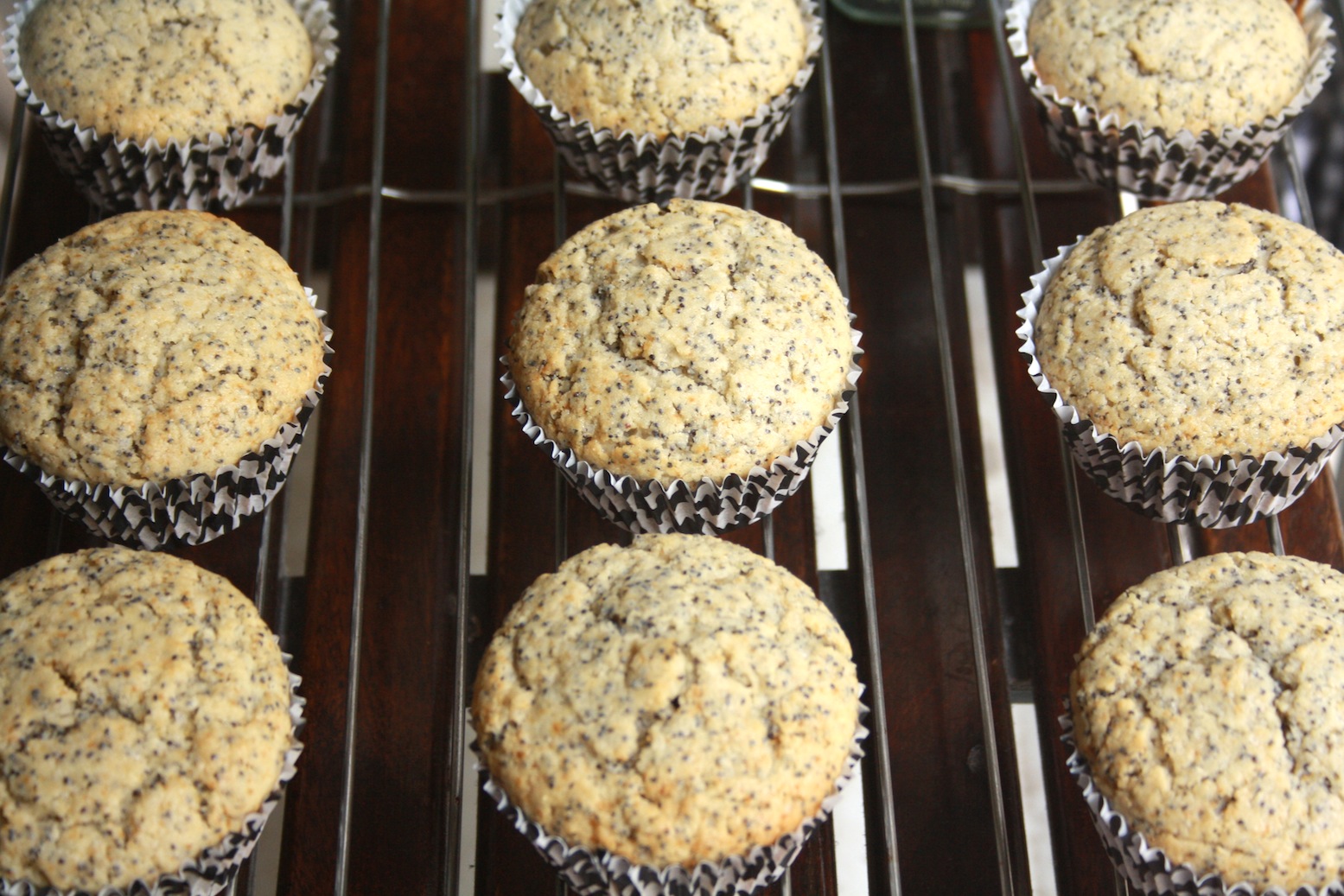 There was no doubt I'd turn these into muffins, at last! Sweet, lemony satisfaction 🙂
To the best of my knowledge, poppy seeds only add texture, by themselves they don't have a lot of flavour. But they are nice and crunchy and add a fun mini-polka dot effect. I've only had these muffins outside India, unless I haven't been going to the right bakeries here!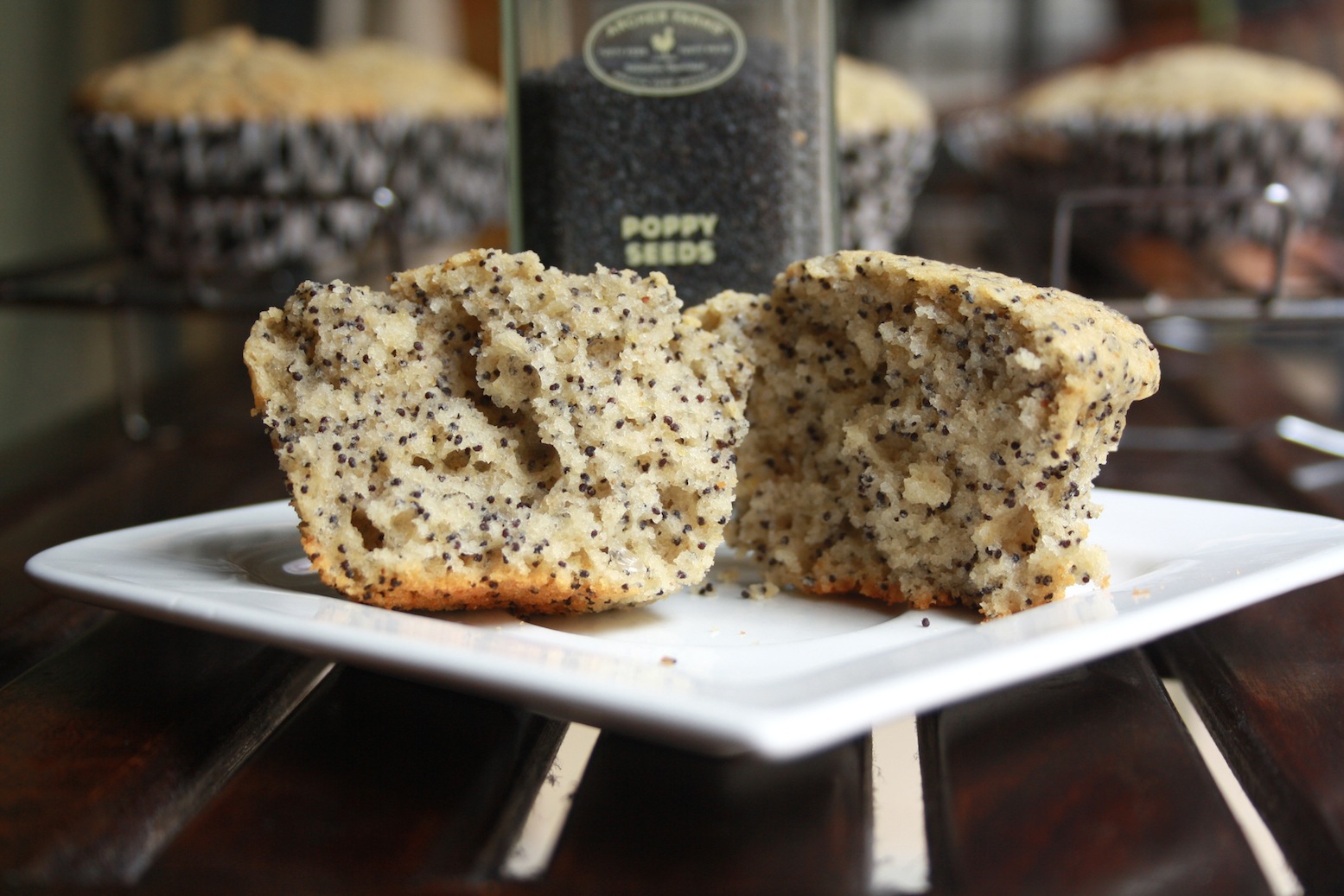 The recipe is adapted from the lovely, fresh, vegetarian, very healthy blog, Cookie and Kate. Kate has a lovely orange poppy seed cake too, but oranges are not at their best this season and muffins were somehow playing on my mind. But still plenty more from where these little seeds came from 🙂
I used barley flour to make these muffins and some regular flour only because I ran out of barley. I find it makes the softest, tastiest muffins. Not to mention healthier.
Because I used liners for a change, the sides of the muffins didn't brown. They will if you bake them without liners, it's entirely up to you.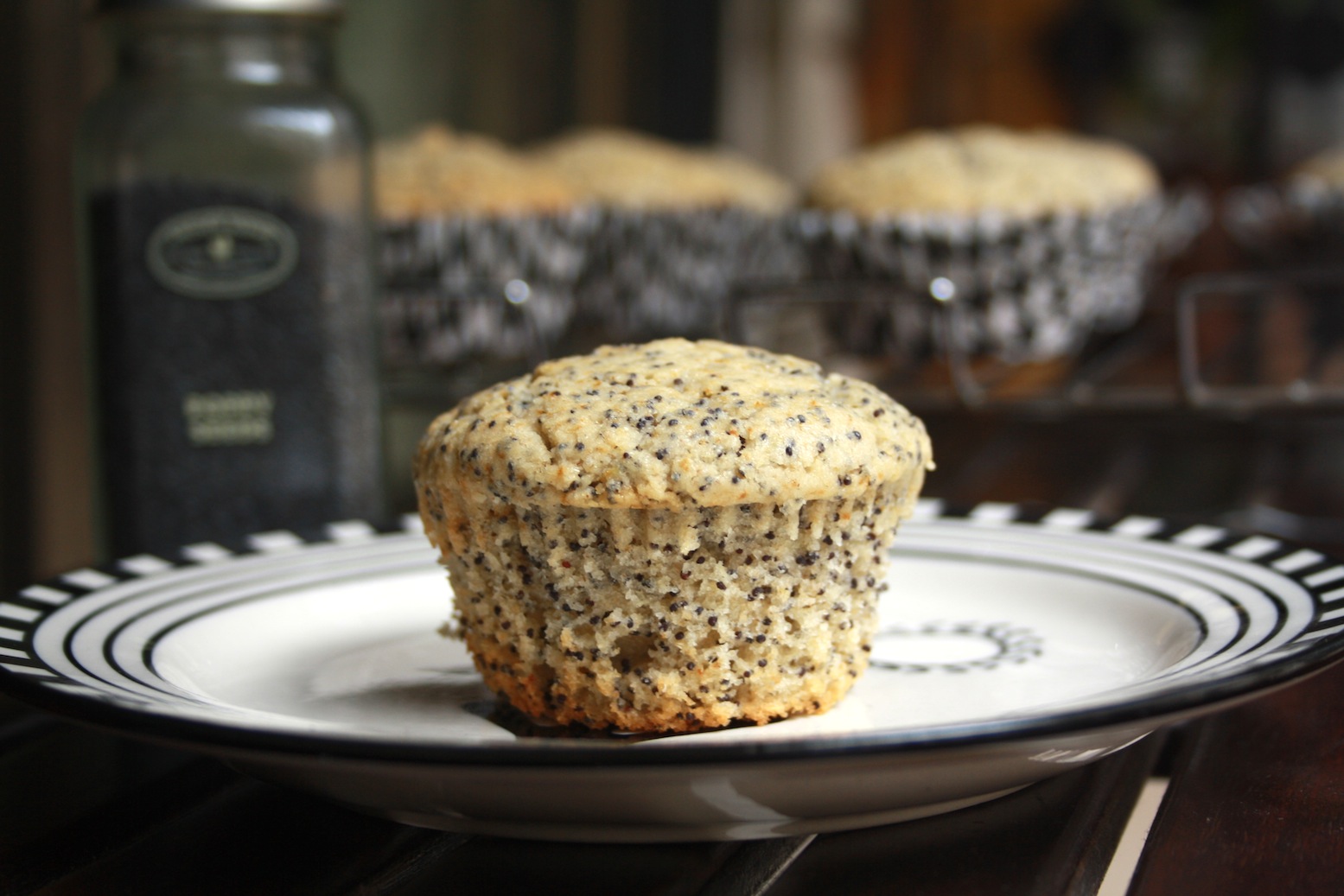 Soft, fluffy, lemony and just perfect. I've seen a lemon glaze on these muffins on some blogs, but somehow, they are fabulous enough as is. Would make a great breakfast 🙂
What you'll need:
1/2 cup + 2 to 3 tbsps caster sugar (the extra tbsps are in case you find the batter under-sweet like I did)
3 lemons (I got the regular small lemons, so upped the quantity from 2 to 3, pick the nice and yellow ones)
1 and 1/2 cups barley flour (or regular, or a mix of both)
1/4 cup black poppy seeds
1 and 1/2 tsp baking powder
1/4 tsp baking soda
5 tbsps butter, melted and cooled (I confess I completely missed the melting part, and just used softened butter, which made it harder to mix! Don't do that 🙂 )
3/4 cup plain yoghurt
1 large egg
1 tsp vanilla essence/extract
What to do:
1. Put the sugar in a medium bowl. Using a small-holed grater or zester, grate the peel off all three lemons, making sure you don't grate into the bitter white pith.
2. Rub the sugar and lemon zest with your fingertips till fragrant. Add the flour, baking soda, baking powder and poppy seeds and mix well. If using unsalted butter, add 1/2 tsp salt to the dry mixture.
3. In another bowl, mix the butter, yoghurt, egg, vanilla and the juice of one of the lemons used above.
4. Now preheat the oven to 190 C and grease/line a muffin pan.
5. Pour the wet ingredients into the dry and fold till no streaks of flour can be again. At this stage, I tasted the batter and found it needed a bit more sugar and a bit more lemon juice.
6. Spoon the thick batter into the muffin moulds and bake for 15 to 20 minutes until the tops are browning and a toothpick comes out clean. I got 9 muffins in all.
Allow to cool before removing the liners and enjoy!
P.S. The husband suggests using white poppy seeds, Indian khas-khas too. Anyone tried it in baking?