It's The Desserted Girl's first blogversary! I turn one today 🙂 In case you missed my nostalgia post, thank you so, so, so much for getting me to this day. It's been awesome 🙂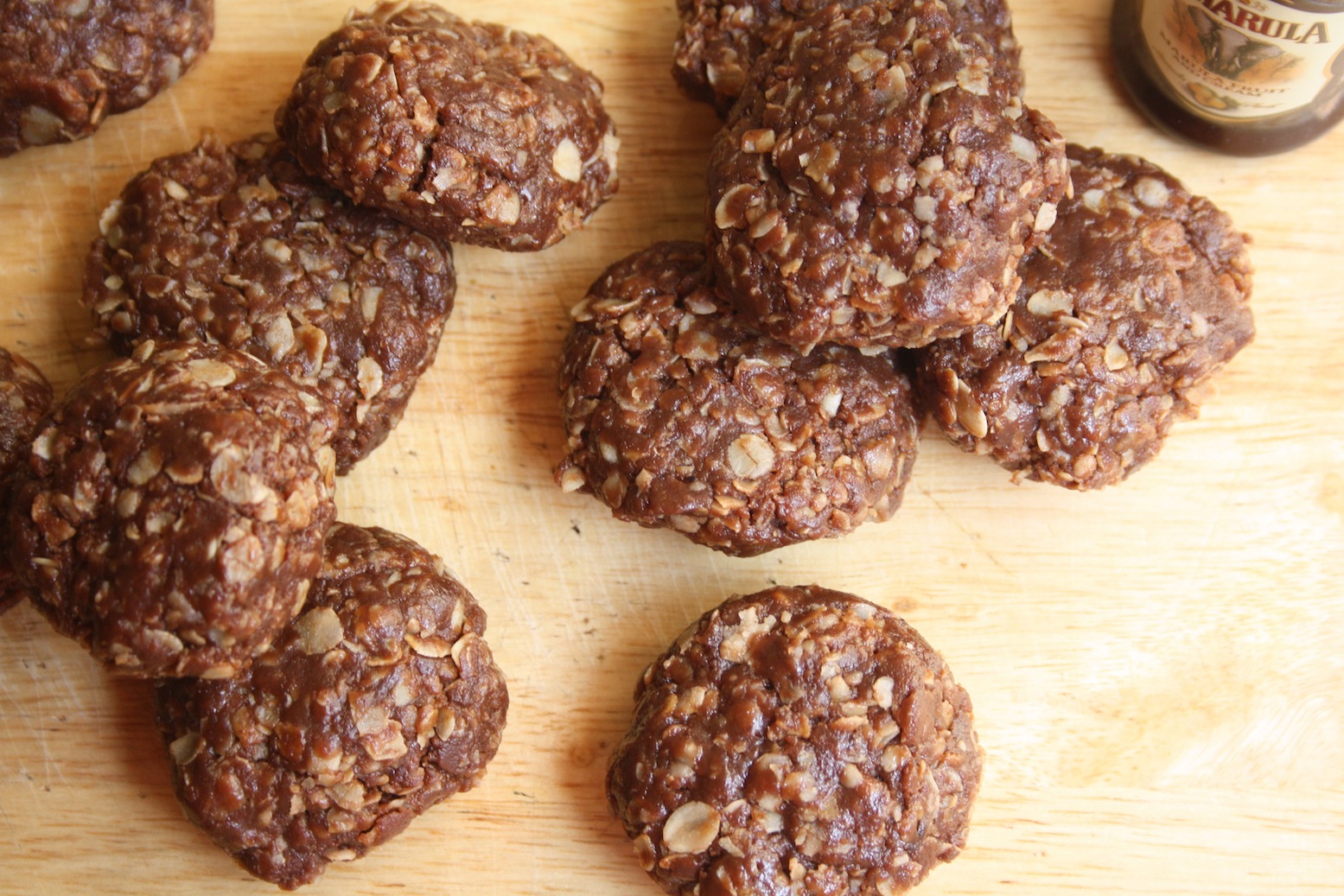 My first ever post on this blog were these super easy cookies. It was more of a trial post and all I really had was an Instagram photo and a few lines. The original recipe called for liqueur and cocoa powder, neither of which I had on hand that day. They tasted awesome though 🙂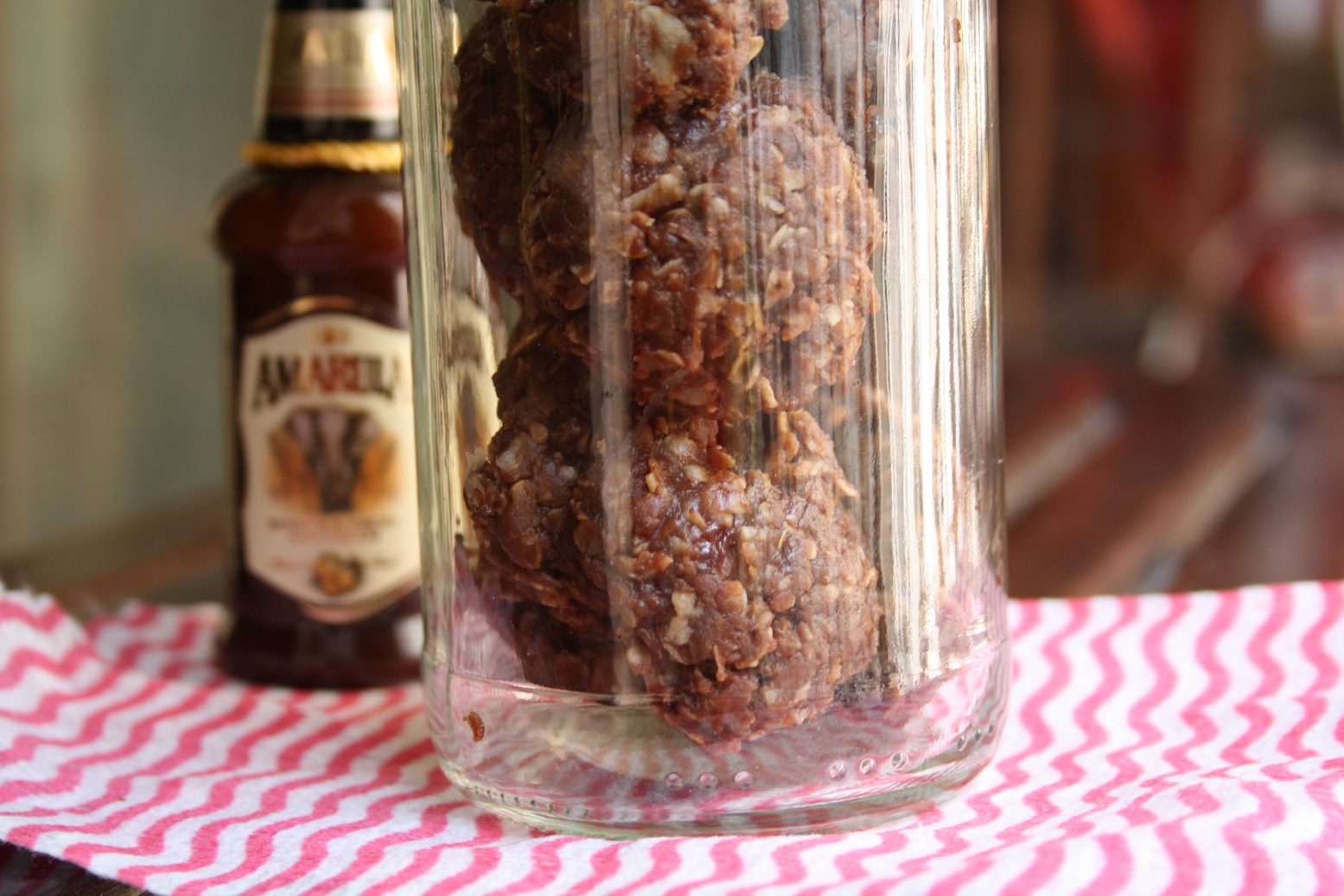 So to celebrate my first blogversary, I decided to recreate and reshoot these cookies, with all the ingredients. Couldn't think of a better way 🙂
I used Amarula liqueur though you can use any one that you like, or even omit it all together. Amarula has a pretty strong flavour and I used very, very little. Just for a hint. The cookies are ridiculously quick and require no baking. Just stir everything together on the stove, make little rounds, chill and gobble.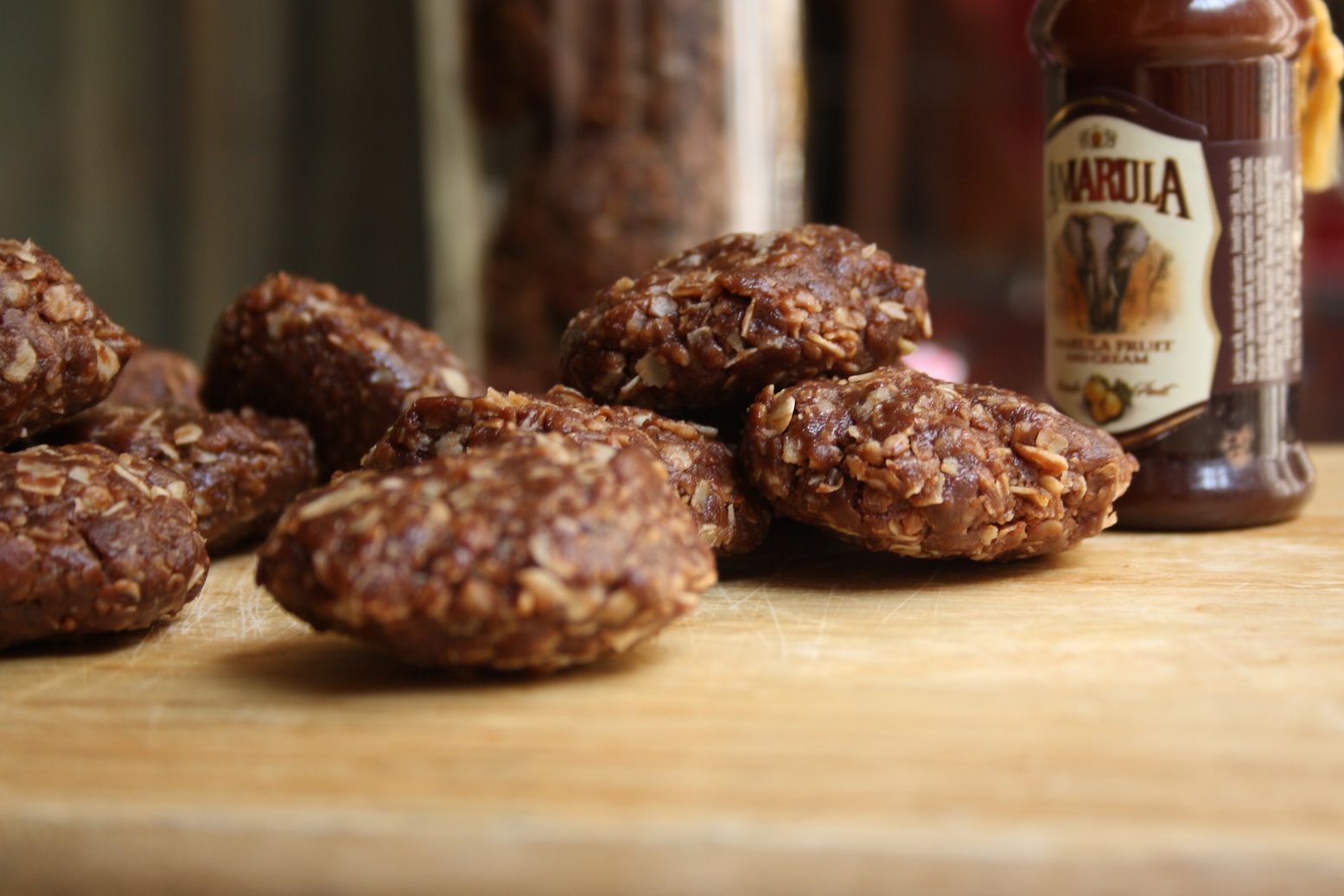 They make great gifts, packed in little jars or served as snacks. They tend to soften fast though so keep them chilled as long as you can.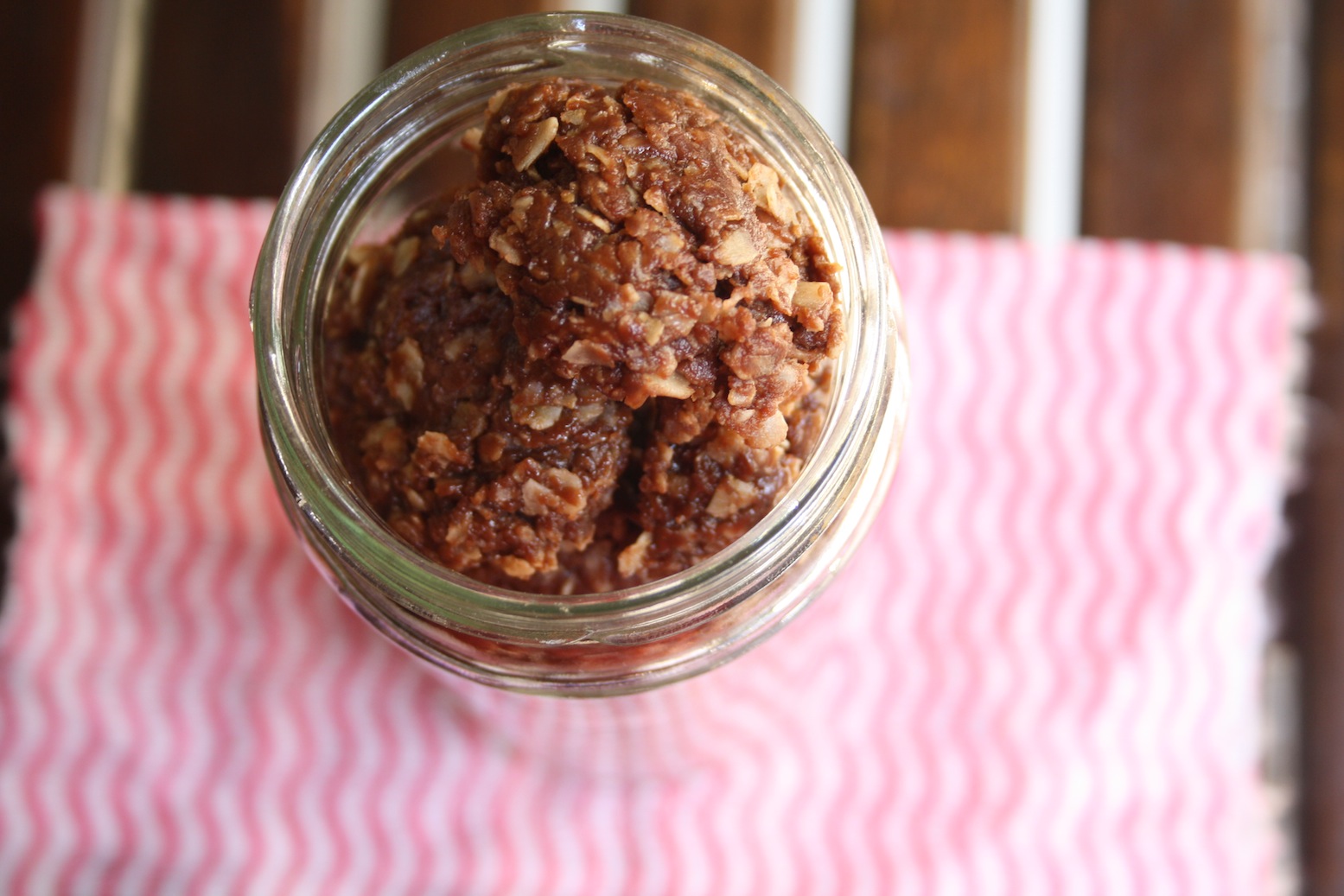 They certainly aren't the healthiest dessert you've ever made or eaten, but will be one of the yummiest 🙂 Take out 20 minutes in your day and make these!
What you'll need:
3 tablespoons butter
1/2 cup caster sugar (I was tempted to omit it but wasn't sure if the sweetness of just Nutella was enough. If you try it without sugar, let me know!)
1/4 cup milk
1 tbsp cocoa powder
1/4 cup peanut butter
3/4 cup Nutella
1/2 tbsp Amarula/liqueur of your choice (feel free to increase this to up to 2 tbsps)
2 cups oats (I used Saffola instant oats)
What to do:
1. In a medium sized, sturdy pan, melt the butter, then add the sugar , cocoa and milk. Mix till combined.
2. Add the Nutella, peanut butter and Amarula and stir till combined. Now add the oats and stir till they're well-coated in the Nutella mixture. Make sure you do this on low heat.
3. Use two spoons or your hands, to make small rounds of the mixture. The ones you see on the board in these photos, are rolled by hand and the ones in the jar are made using the spoons trick, because I needed them small enough to fit in. The mixture dries out quickly, so work fast.
Place them rounds on a plate, flattening as needed. Chill for 30 minutes and serve cold.
Happy munching!