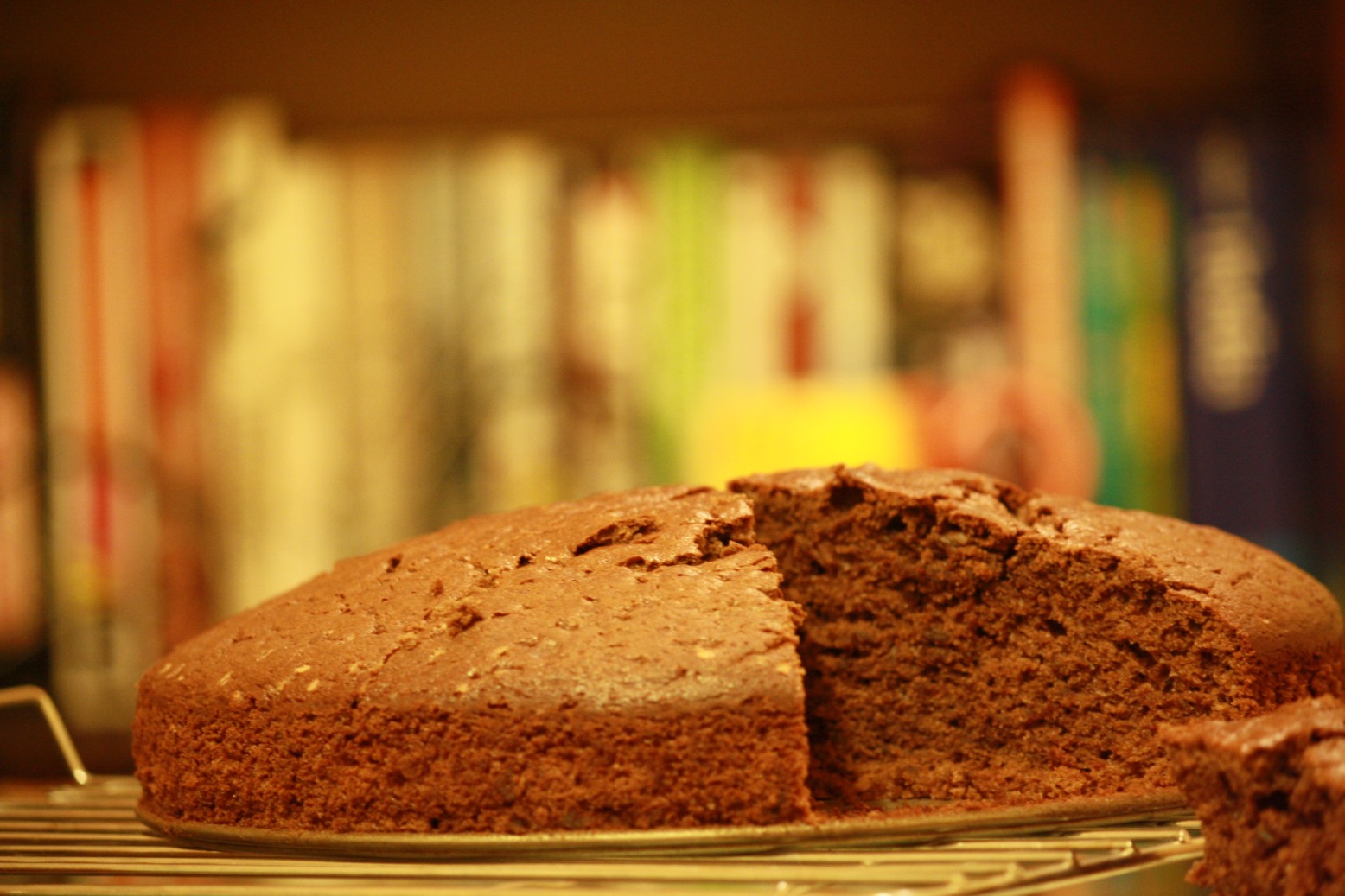 This is a family favourite. It's just good old chocolate cake. No pretenses, no frills. My mom made this countless times when I was in school and it just never got boring. What gives it its amazing texture is curd. Crusty on the outside and melt-in-the-mouth soft inside, I promise you'll make this more than once.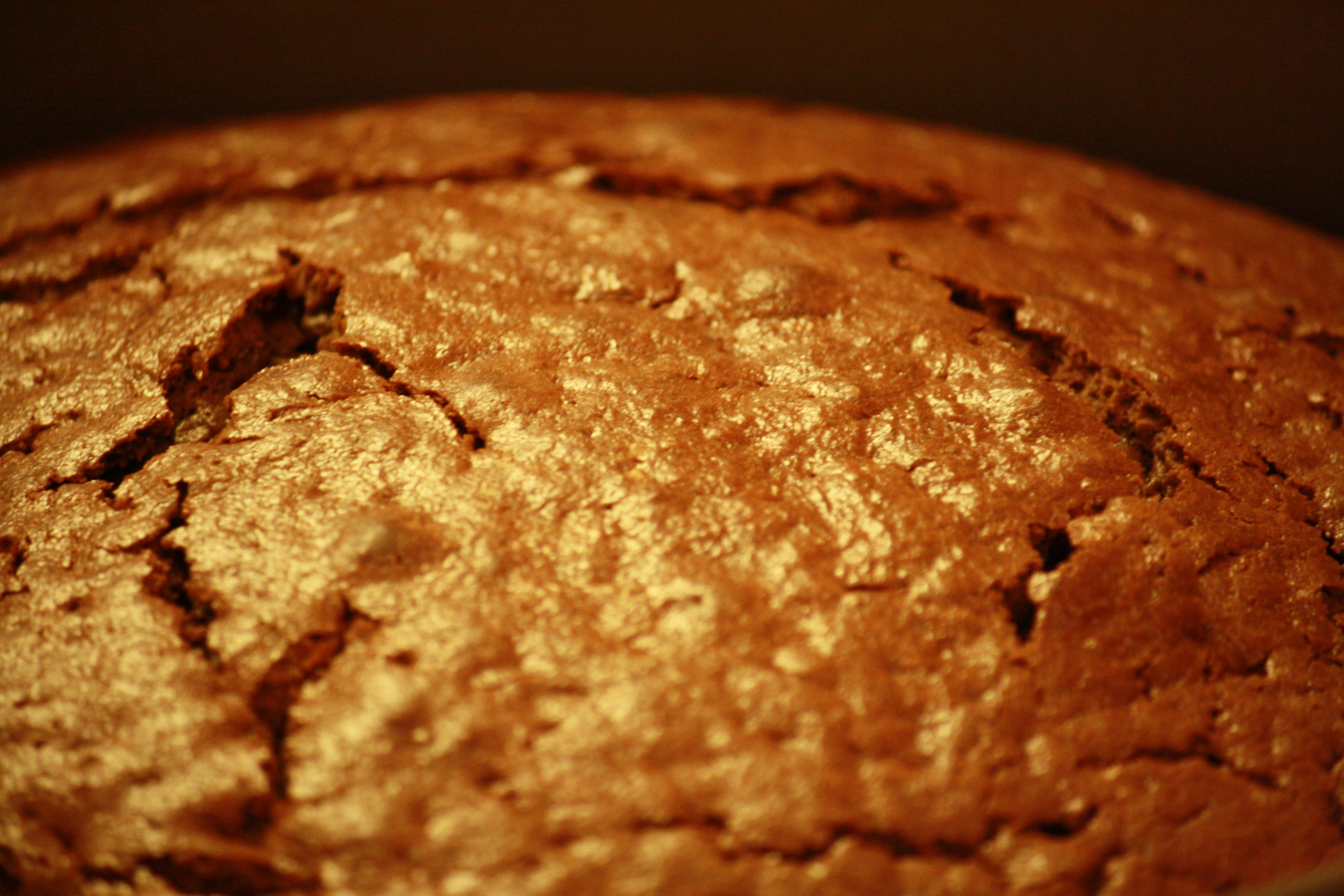 What you'll need:
1 and 3/4th cups flour
4 tbsps cocoa
1 tsp baking powder
1 tsp baking soda
1 and 1/2 cups sugar (I powdered it before using)
1 cup unsalted butter
1 cup curd (homemade curd is fine, just make sure to leave out the watery parts)
2 eggs
1 tsp vanilla essence
What to do:
I've always made this recipe by hand but today I tried it in a food processor with great results. The steps are the same, either way.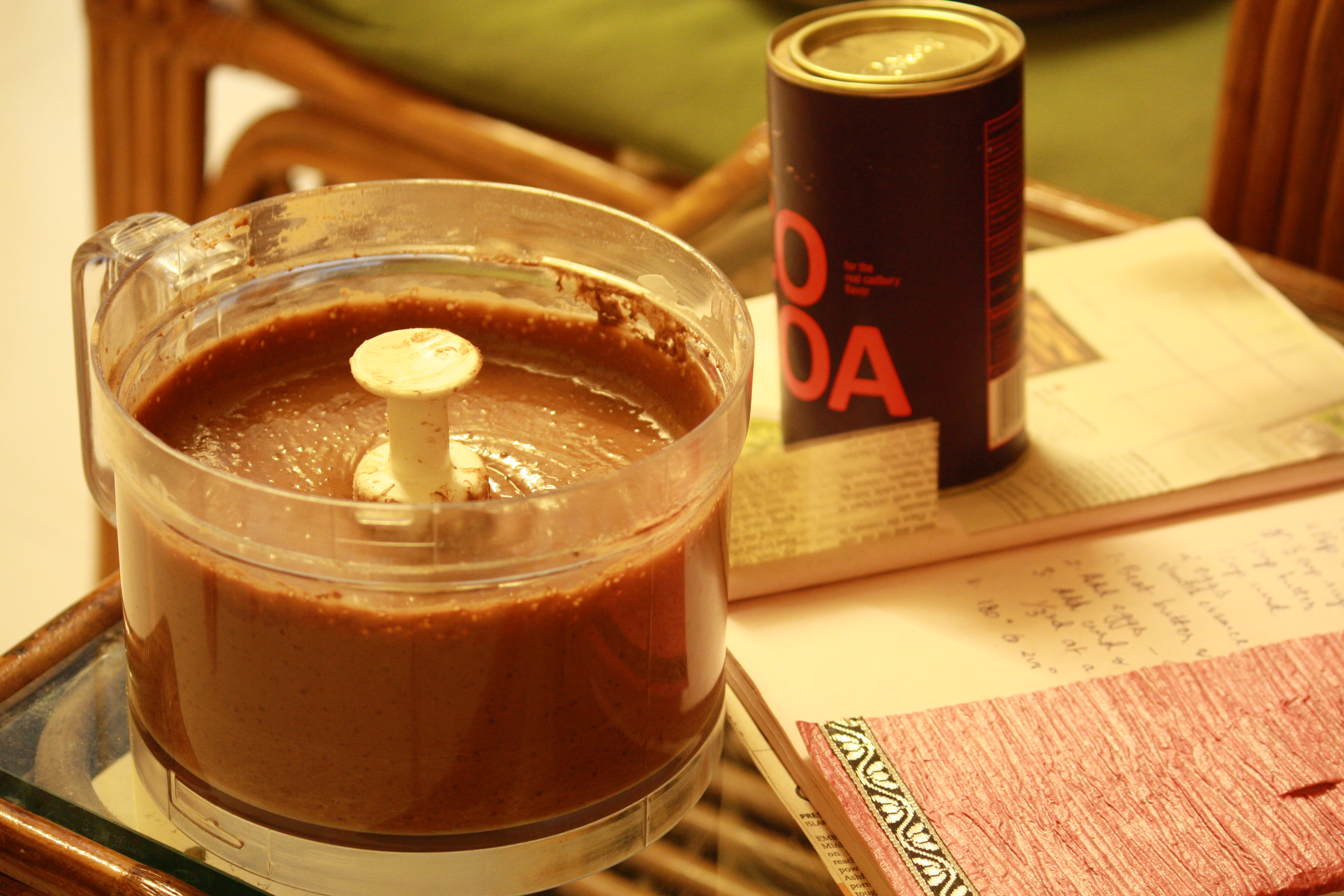 1. Sift the flour, cocoa, baking powder, baking soda. Set aside.
2. Cream the butter and sugar till smooth and creamy.
3. Add the eggs and vanilla essence and beat the entire mixture well.
4. To this, alternately add the curd and the flour mixture till both are completely blended into the above mixture.
5. Pour the finished batter into a square or round tin (make sure to use a large one, this cake rises A LOT). I used a spring-form pan which makes it easier to cut the cake.
6. Bake at 180 degrees celcius for about 35-40 minutes. This will depend on your oven too. The cake is done when a fork poked into it comes out without any crumbs.
Let the cake cool and for best results, add a scoop of vanilla ice-cream before you wolf it down 🙂