You guys. I made my favourite Starbucks drink at home, without meaning to. It's the Java Chip Frappucino! And the best part, it's my standard order of "please add more coffee and less ice, no chocolate syrup, no whipped cream". Oh, except there actually is whipped cream in this one. Oops.
Cold, creamy, chocolatey, and the best coffee kick in the world. This is sooo good!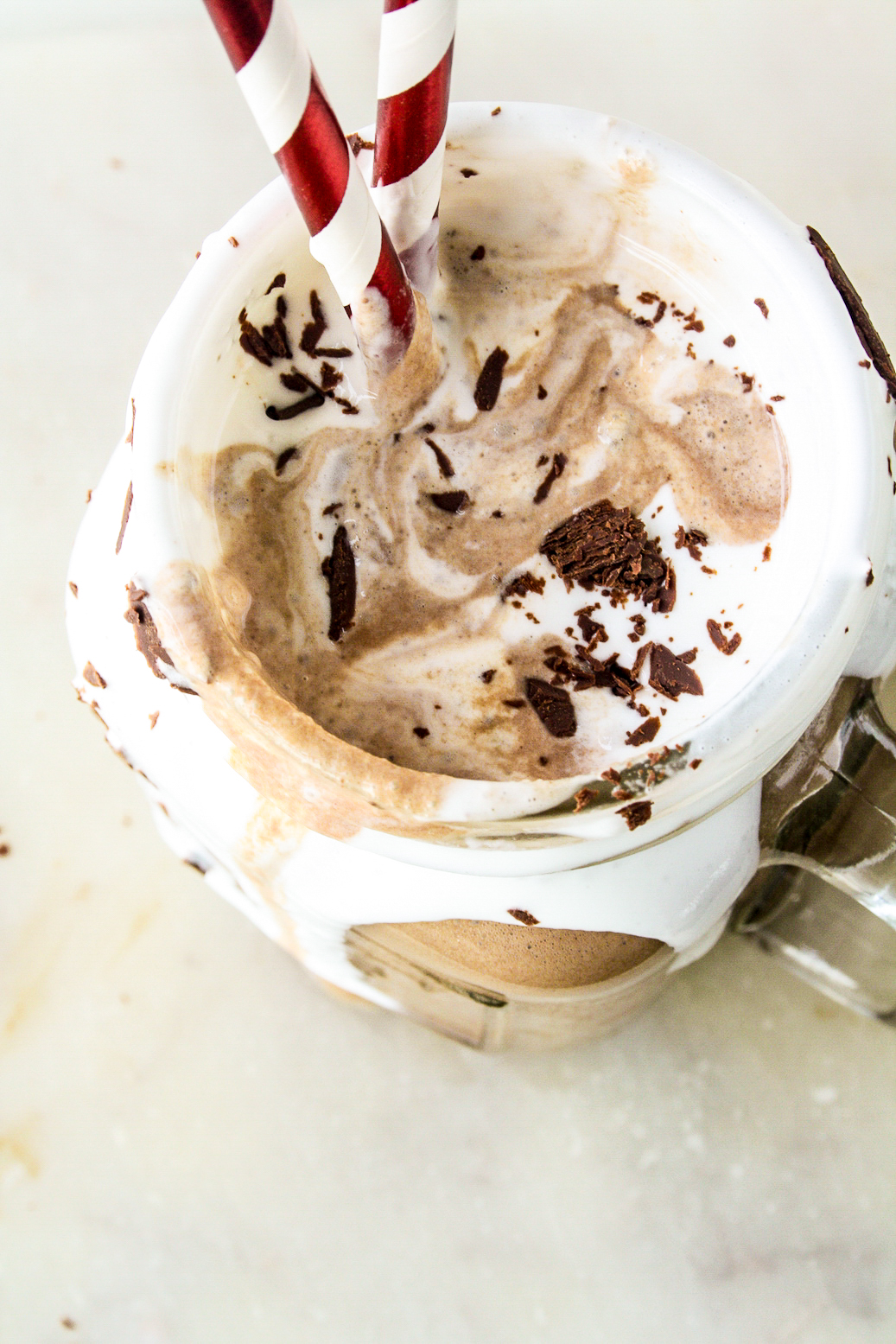 It actually started with this frozen hot chocolate but I tinkered with it a lot to get it to the flavour combination I wanted, plus a smaller serving size, because yes this is a healthier coffee shop drink, but still, whipped cream through a straw isn't exactly diet food. Basically, the lesser temptation, the better.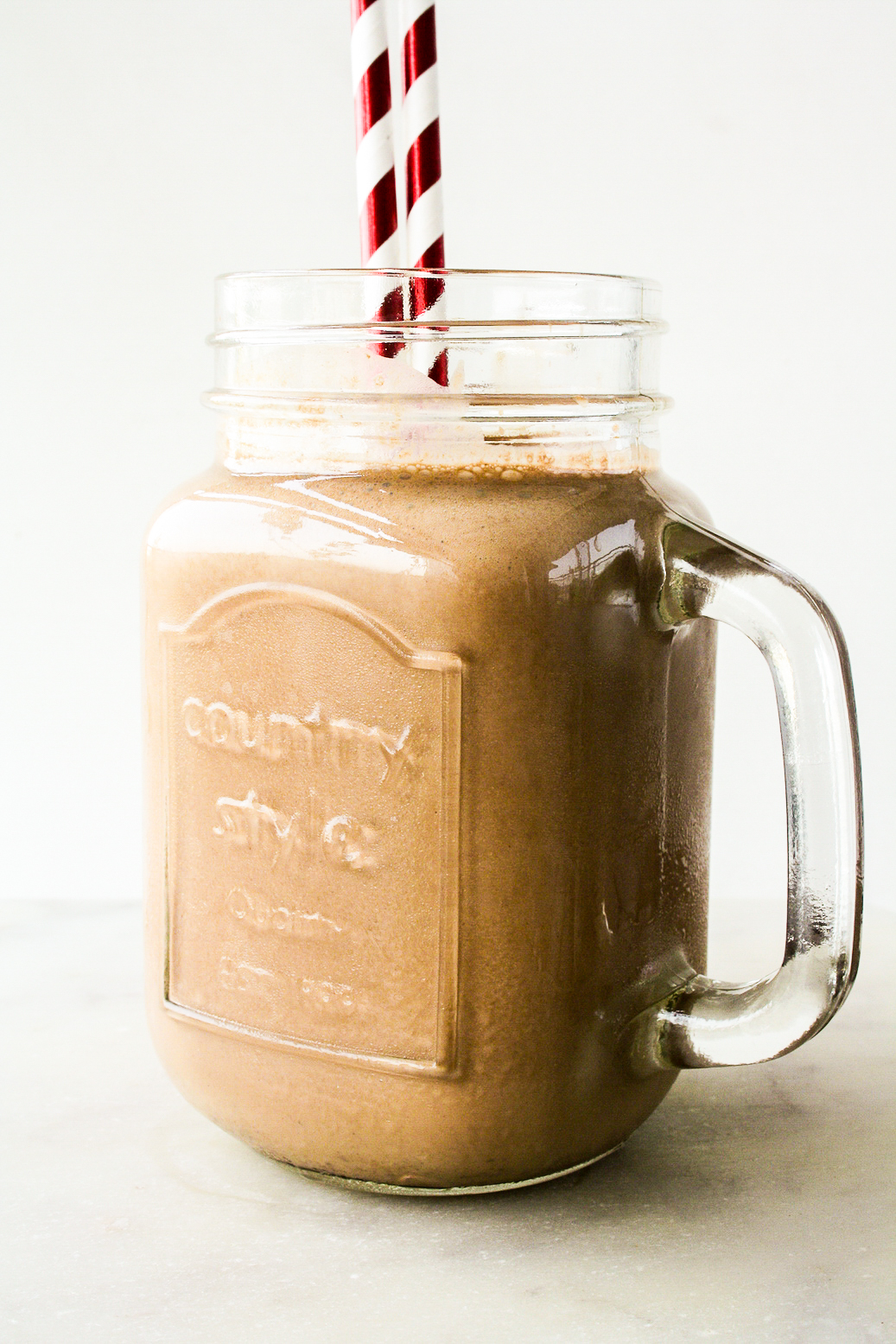 It is faaaaar too hot for the poor cream to stay in soft peaks and all of that, it just kind of descended all over this cute jar, but really, a big mess of chocolate and cream is my cup of coffee for sure.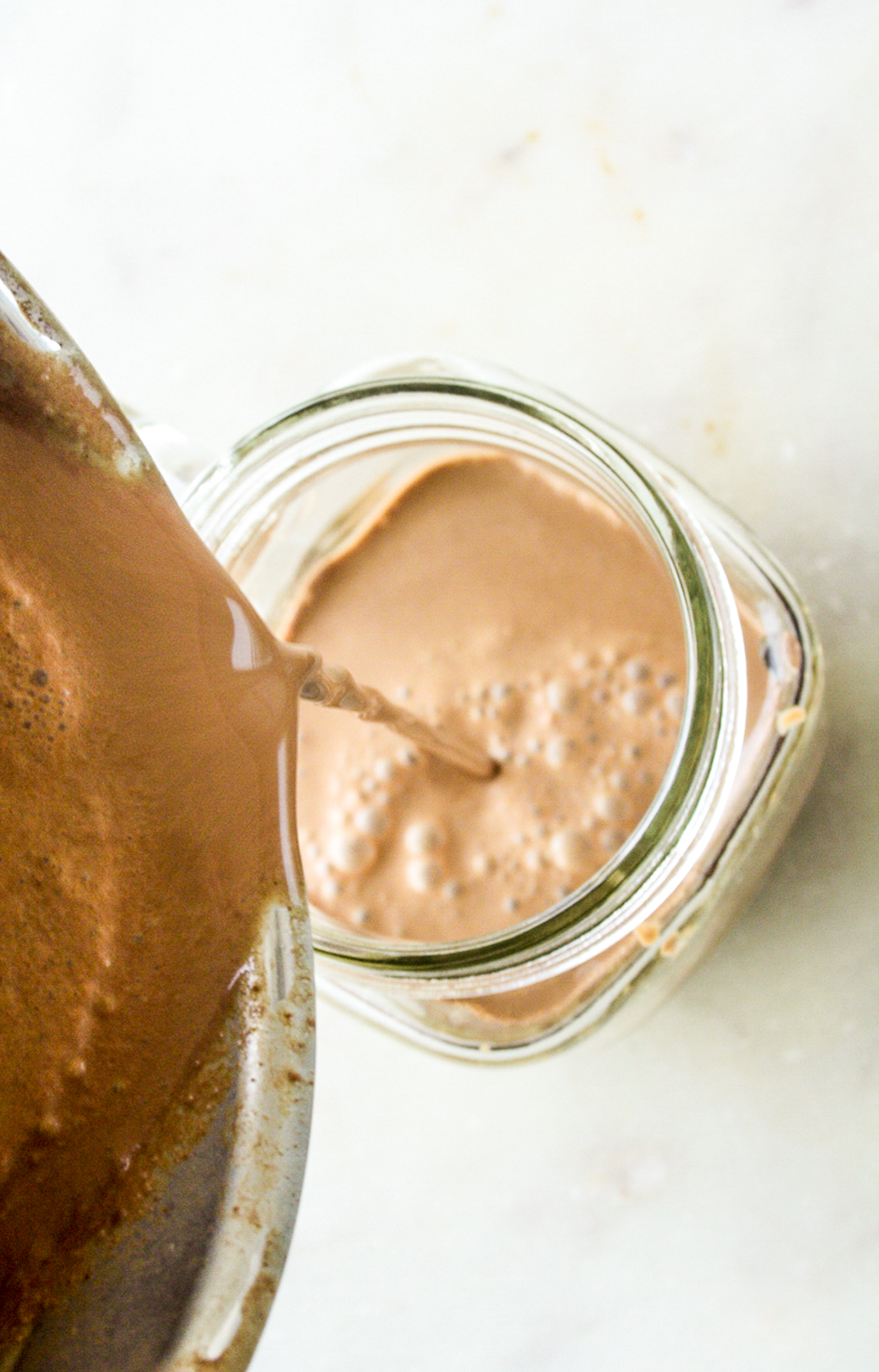 Melted dark chocolate
, cold milk and strong coffee are your best friends here. Cocoa and a little bit of very finely chopped chocolate give it some oomph and the quantities of all are pretty much adjustable to how you like it. Skip the coffee for a delicious chocolate shake!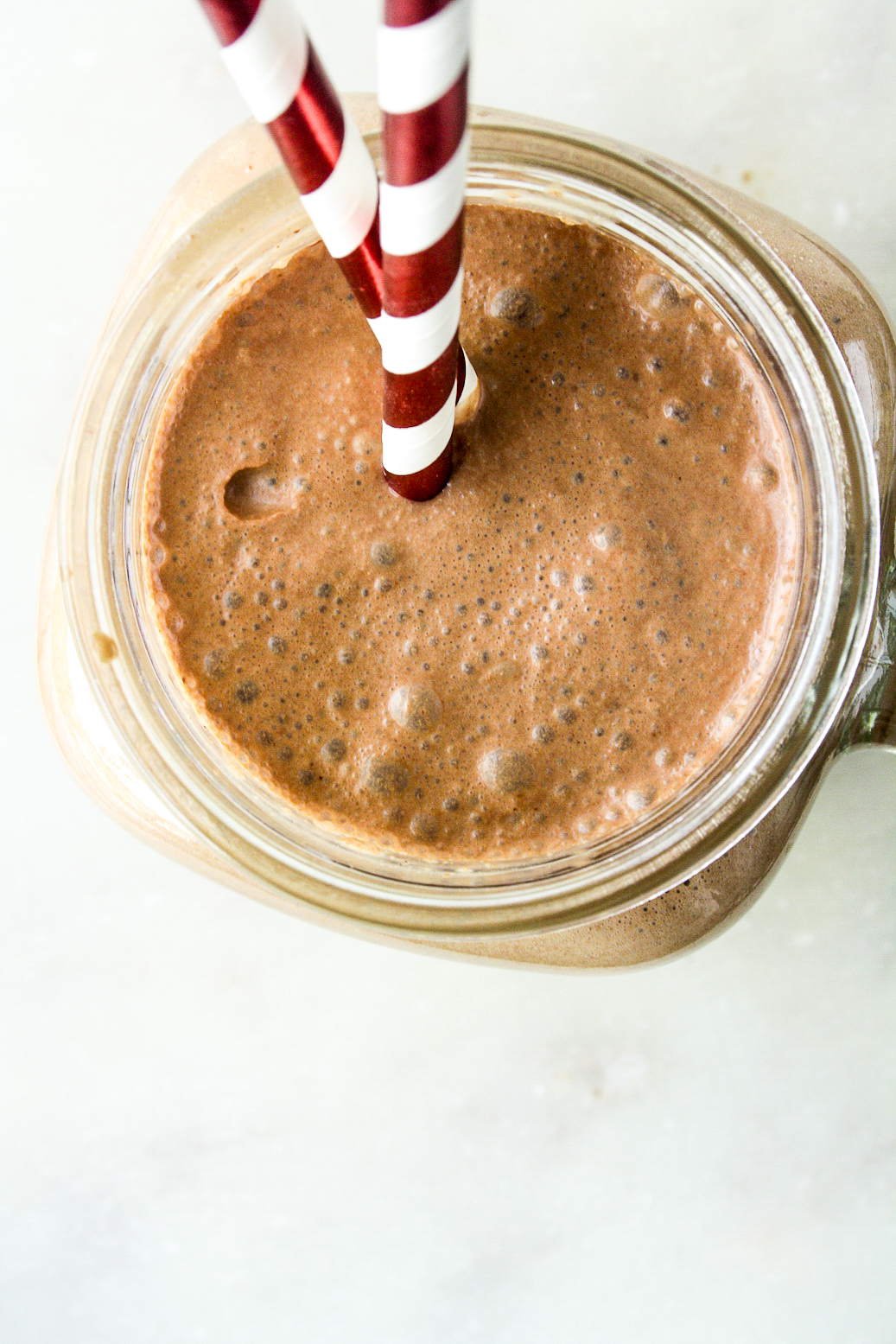 Get out your blender and let's do this!

Homemade Iced Mocha
Creamy, ice cold chocolate and coffee drink perfect for the summer!
Author:
The Desserted Girl
Ingredients
50 gms dark chocolate, chopped
1 cup cold milk
½ tbsp cocoa powder
2 tbsps caster sugar
½ cup strong brewed coffee, cooled*
6 to 7 ice cubes or as needed
Optional: finely chopped chocolate or chocolate chips, plus whipped cream and grated chocolate
Instructions
Melt the chocolate in the microwave or in a bowl set over a saucepan of simmering water. Set aside to cool.

In a blender, combine the milk, cocoa, sugar and coffee. Pour in the melted chocolate.

Blend till smooth and combined, breaking apart any lumps of chocolate that may form.

Add the ice cubes and blend again until they are fully combined. If using finely chopped chocolate or chocolate chips, add them now and blend to mix them in.

Pour into glasses, top with whipped cream and grated chocolate. Serve immediately! Leftovers will keep in the fridge for a day or two but I don't think you'll have any 🙂
Notes
*Almond milk, dairy-free chocolate and coconut whipped cream will make this vegan 🙂

*Feel free to adjust the quantities of all ingredients to suit your tastebuds, but remember that too much chocolate will thicken the drink and make it harder to blend.

*1 tsp instant coffee powder dissolved in ½ cup hot water can be used instead of brewed coffee. Remember to cool it before adding to the blender.
Shop this recipe!
Check out a full list of my baking essentials here!
This post contains affiliate links.