Hello! I'm Gayatri, masquerading online as The Desserted Girl since April 2013.
Both avatars love books, dogs, puns and chocolate, not always in that order. Both avatars detest anything reptilian, brinjals, pretense and ambiguity, always in that order.
I live in Mumbai, India, a city that is hot, smelly, and completely incredible. I'm a mass media graduate and a vegetarian, I work as a copywriter, I'm completely obsessed with FRIENDS, Harry Potter and BuzzFeed, and I'm married to Ashoo, a guy who has to compete with this blog for my attention more often than I realise. We love cookies and Polaroids 😀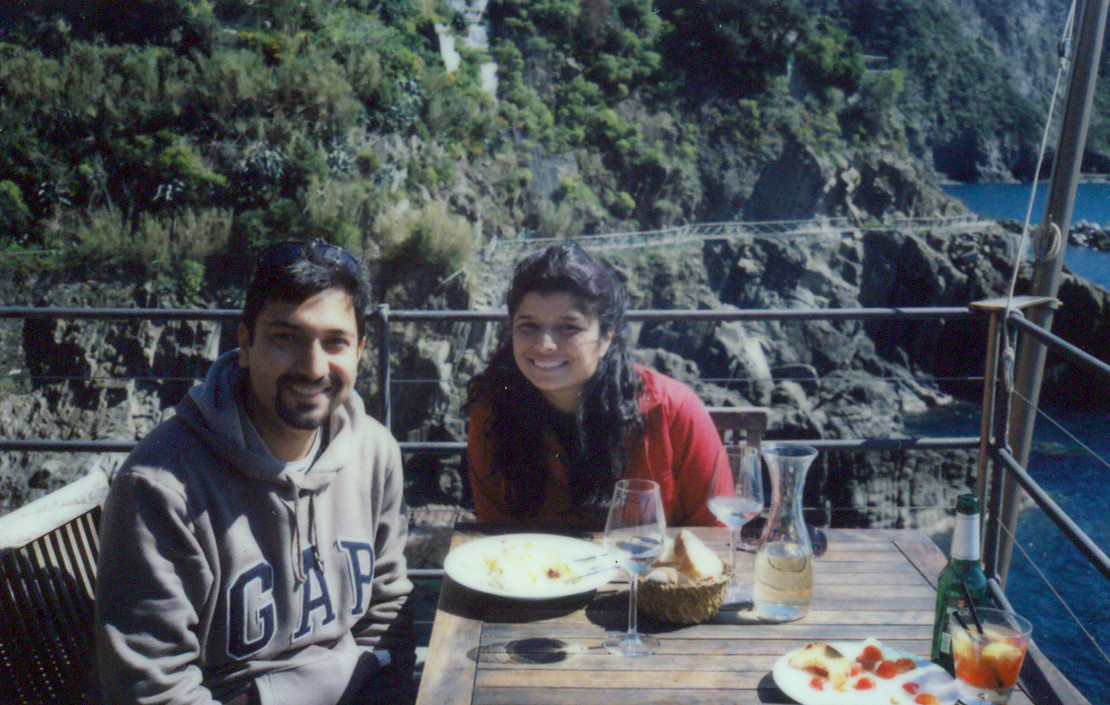 Also I sometimes speak in really long sentences and sometimes in unintelligible dialect.
The Desserted Girl started off as a hobby, turned into an obsession and is now the thing I spend hours muttering to myself about. My brain is now basically one big grocery list, I buy sugar more often that toothpaste, an irony in itself, and lots of butter to make the batter better. There are usually desserts around these parts, but I do come out of the sugar coma every so often.
Food photography for me, is a sometimes exhilarating, sometimes frustrating thing, but the writing never tires me. Where there is a pun, there is a way. Up until recently, I hardly ever edited my photos, but I began noticing a significant change in colours from the camera to the blog and so I've had to cave and begin basic editing. I shoot standing inside a slightly dark, narrow window with the neighbours watching in a mixture of curiosity and disapproval and have dropped cookies, my slippers and plenty of tissues down on to unsuspecting heads.
On here, you will find fruits and wholewheat flour almost as often as chocolate chips and sugar. You will find stories about burnt cake and tales of crying over spilt milk and more. You will hear excited squeals about nailing vegetable burgers, high fives over an utterly perfect cheesecake.
So, take a look around, say hi. Write to me at thedessertedgirl@gmail.com to discuss cookies and collaborations.
Welcome to The Desserted Girl. I hope this is as much fun for you as it is for me 🙂