I'm enjoying diving into really old posts on this blog and giving them new life. In some cases, the recipe needs tweaks and clearer instructions, in some cases the photos need to be changed. And in many cases, it's both! This marble cake is one of those posts and I'm happy to refresh it and hope that you'll try it soon.
It's a soft and buttery vanilla cake, with chocolate in it too! The 'marbled' patterns on top are fun to make and every slice will have a little bit of a surprise in it. This is a classic and we should jump straight in!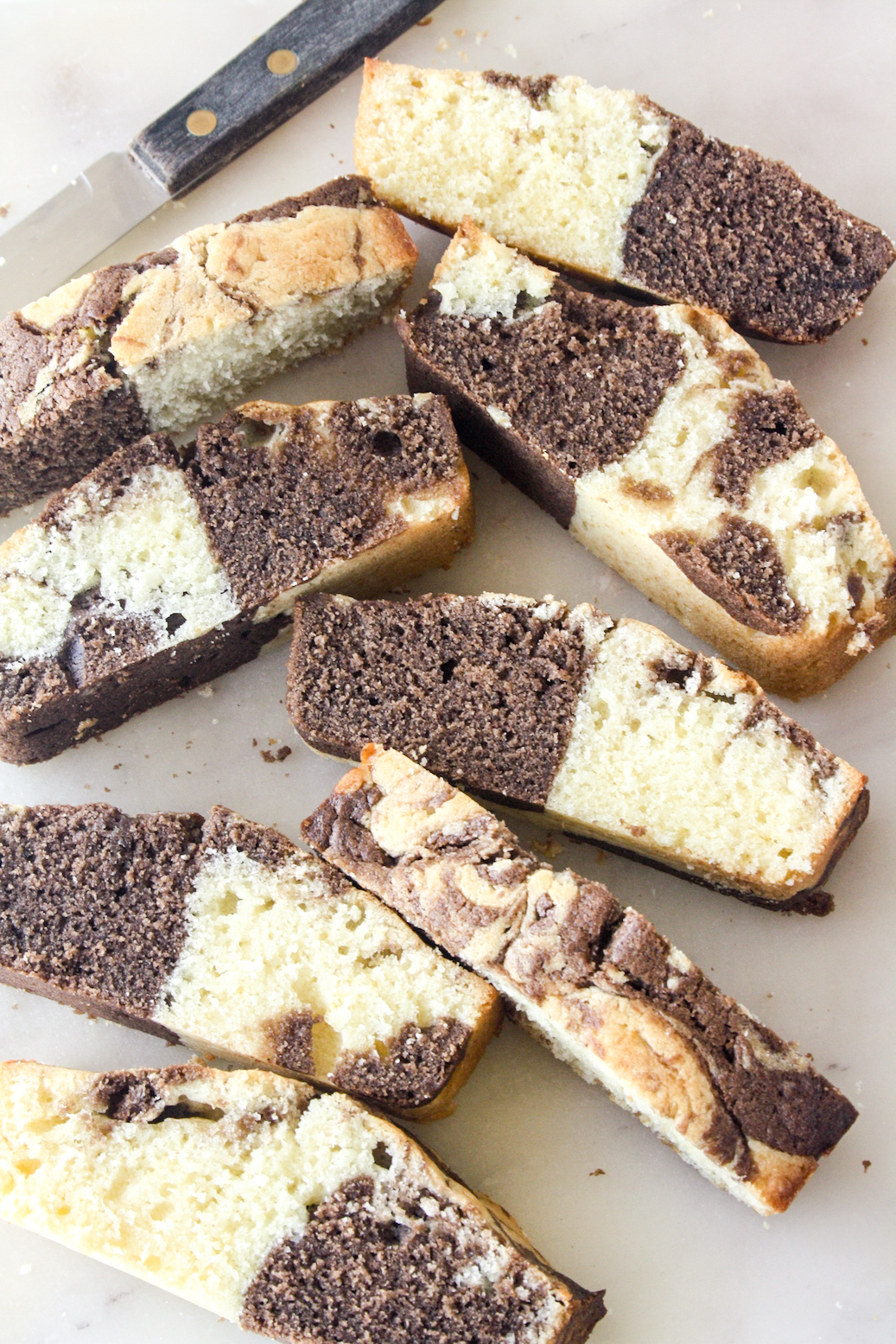 I first made this cake when I'd just starting blogging and the recipe was from Pamela Timms, whose column I read religiously every weekend in Mint Lounge. It's very, very similar to my favourite basic butter cake recipe, with a little less baking powder, a bit more butter and of course, cocoa mixed into half the batter.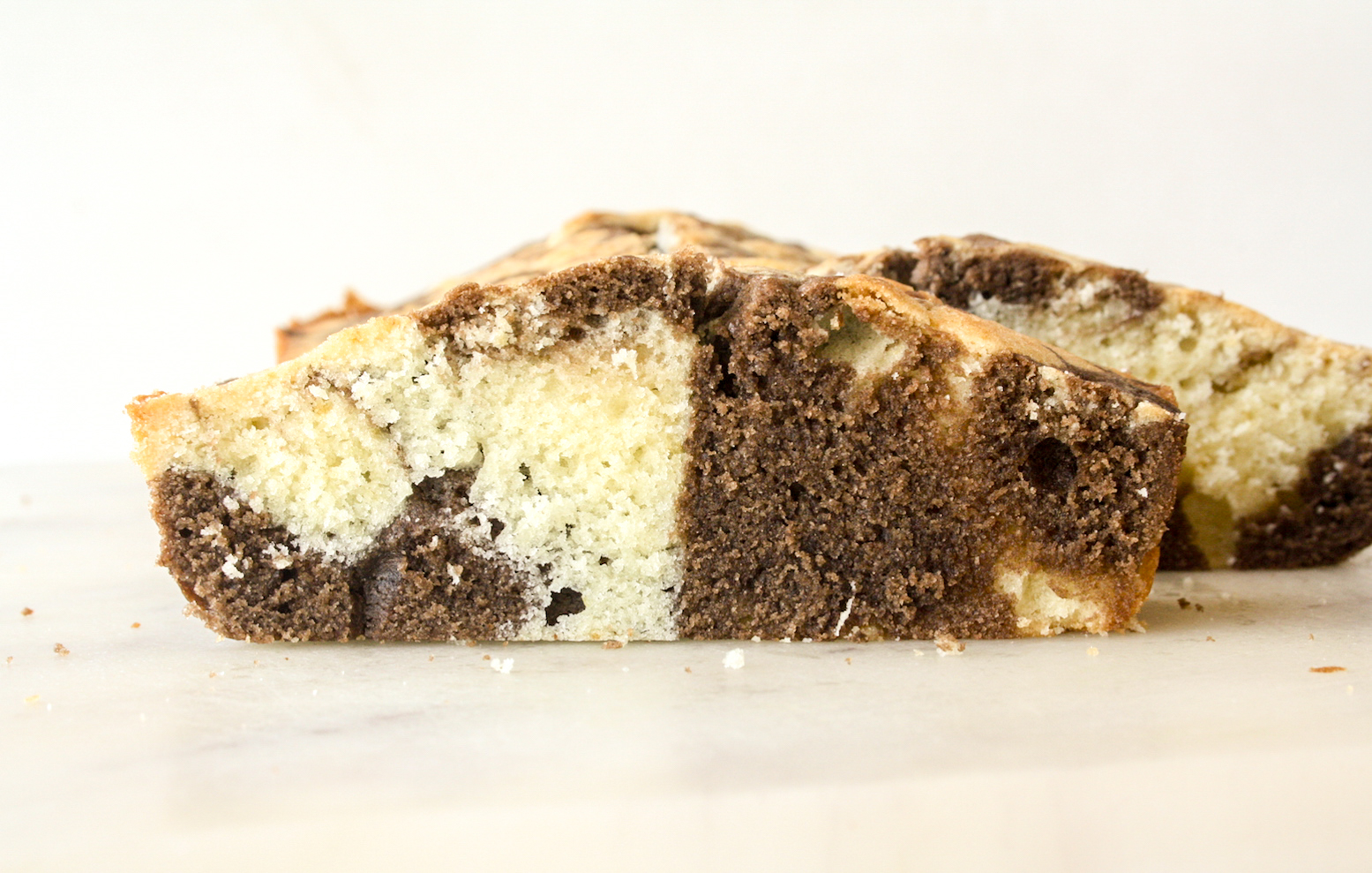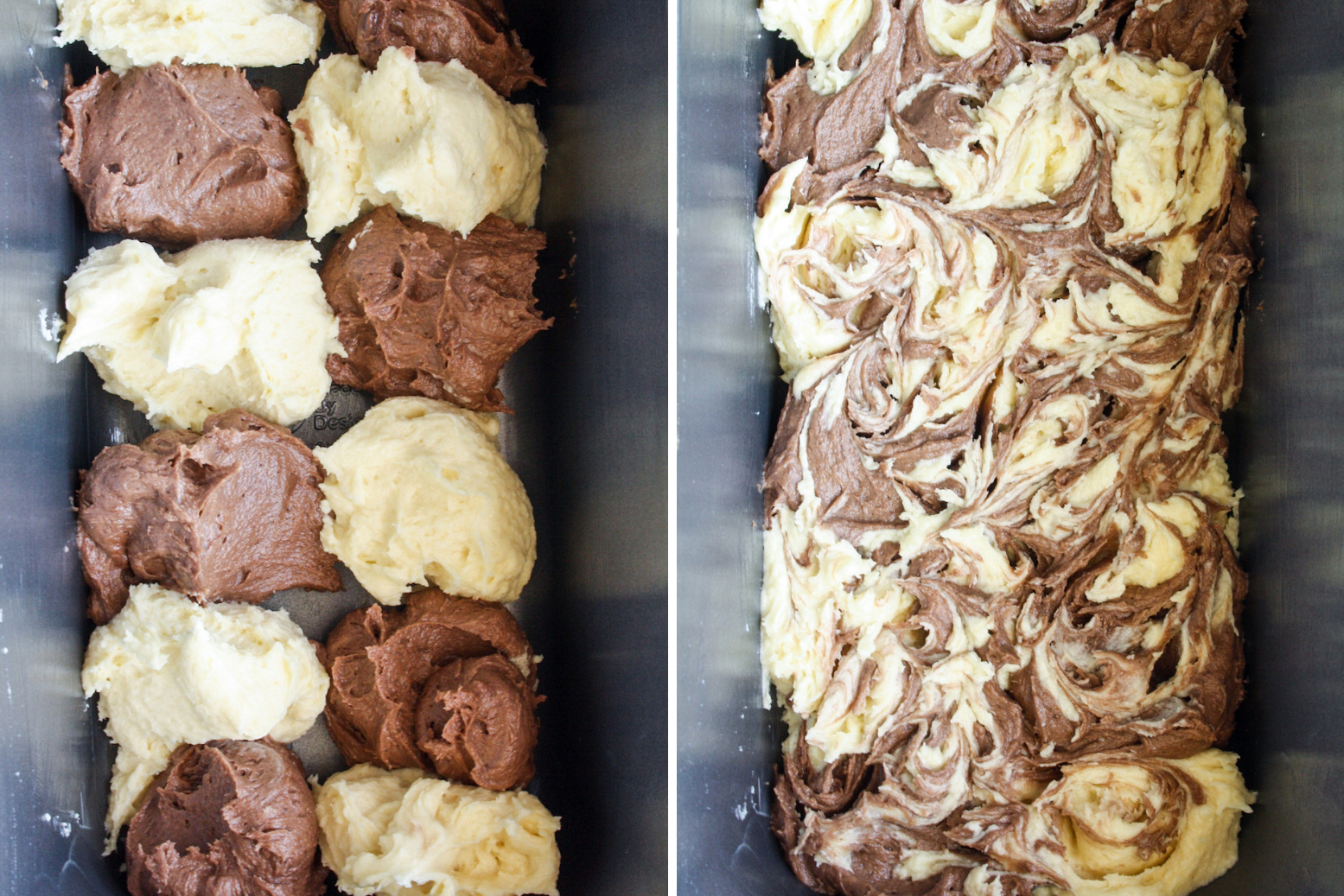 Marble cake is a very easy to thing to make and there really are no rules while doing the actual 'marbling'. As long as you have a good mix of vanilla and chocolate, swirl the two batters into each other and you're sure to have a fun cake to cut into.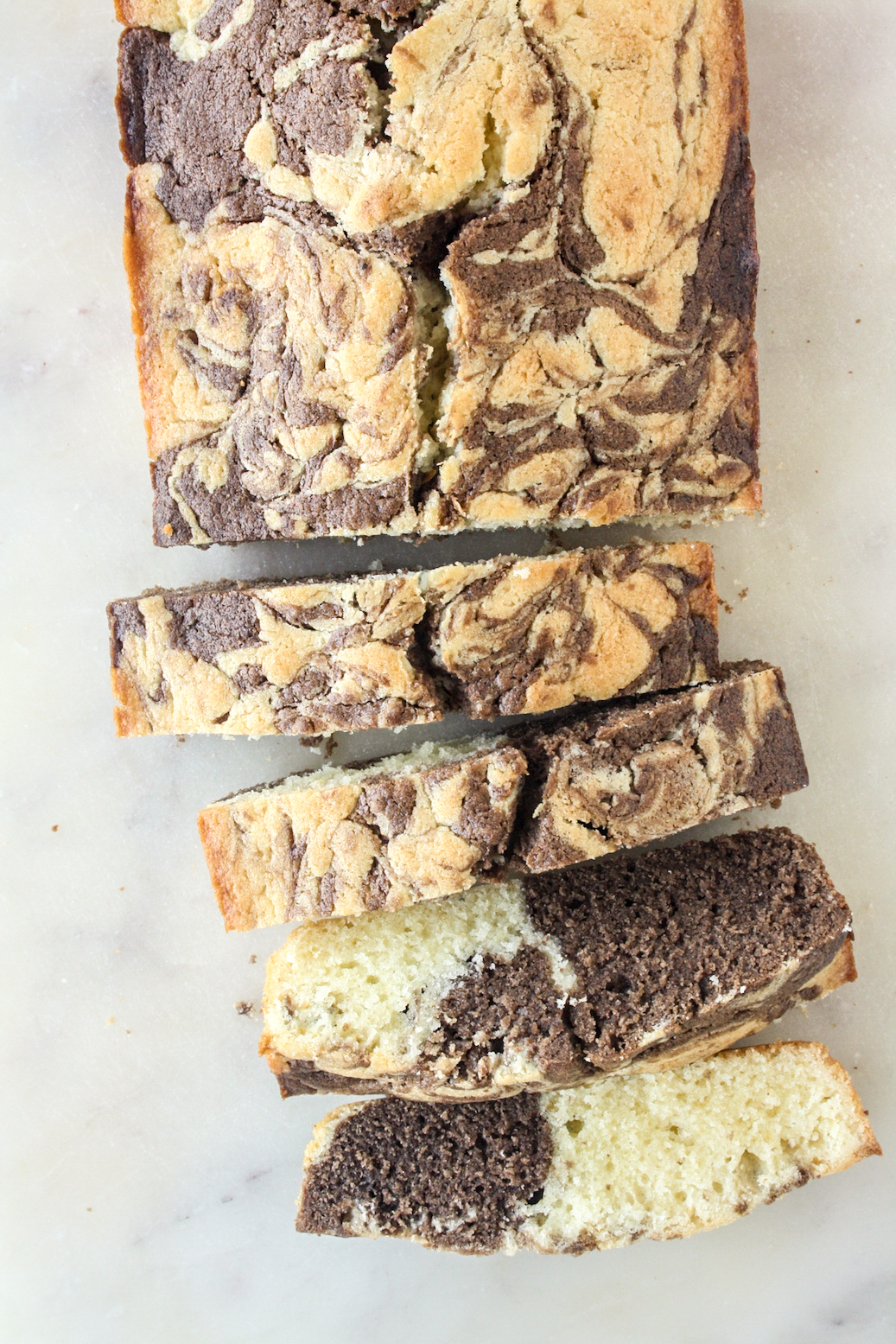 This isn't a very tall loaf cake, I'm becoming more and more partial to making smaller cakes. But you can certainly double the recipe (I've halved the original here) or even just bake the batter in a smaller loaf tin. The bursts of chocolate are very welcome and the crusty tops contrast beautifully with the buttery cake underneath.
It's an easy cake to make and I hope you'll bake one today!

Marble Cake
Soft, buttery vanilla and chocolate marble cake!
Author:
The Desserted Girl
Ingredients
1 cup all-purpose flour
½ tsp baking powder
Pinch of salt if using unsalted butter
125 gms butter, at room temperature (just a little over ½ cup)
½ cup caster sugar
2 eggs, at room temperature
½ tsp vanilla extract
1 to 2 tbsps milk
1 tbsp cocoa powder
Instructions
Preheat the oven to 175 C. Grease a 9x5 loaf tin (see notes) and set aside.

Sift the flour, baking powder and salt together in a bowl. Set aside.

In a mixing bowl, beat the butter and sugar with a hand mixer until pale and fluffy. Add the eggs and vanilla and beat again to combine. If the eggs are cold, the batter may curdle a little bit so if this happens, don't worry, it will smoothen out in the next step. Preferably, use room temperature eggs.

Fold in the flour mixture and stir in the milk. The batter will be a little thick which makes it easier to do the marbling, so don't add more than 2 tbsps of milk.

Take out half the batter into a small bowl. Into the other half, sift in the cocoa powder and stir well to combine. You can stir in an additional 1 to 2 tbsps of sugar into the chocolate batter.

Now drop alternating spoonfuls of both batters (see photos above) into the prepared cake tin. Using a toothpick or skewer, gently drag the vanilla and chocolate into swirly patterns on the top. Poke the toothpick further into the batter to get some swirls into the rest of the cake as well.

Bake for 30 minutes, or until a toothpick poked in the center comes out clean. Start checking for doneness at 25 minutes.

Allow the cake to cool in the tin for 20 minutes, then carefully remove it and place on a wire rack to cool completely. Slice and enjoy! Store in an airtight tin at room temperature for 3 to 4 days, and in the fridge for a week. Happy baking!
Notes
*For a taller loaf, bake the cake in a 6x4 loaf tin. Or, double the recipe and bake in a 9x5 loaf tin.

*I used Dutch-processed cocoa here, but you can use a natural variety too.
Shop this recipe!
Check out a full list of my baking essentials here!
This post contains affiliate links.