The greatest things about cakes baked in a loaf tin is you call them 'bread' and all of a sudden it's ok to eat cake for breakfast. This coconut 'bread' is therefore also justified for anytime eating. What it is, is a delicious browned butter cake packed with shredded coconut and chocolate chips because I love that combination.
Drizzled with more melted chocolate chips if your heart desires (and I hope it does).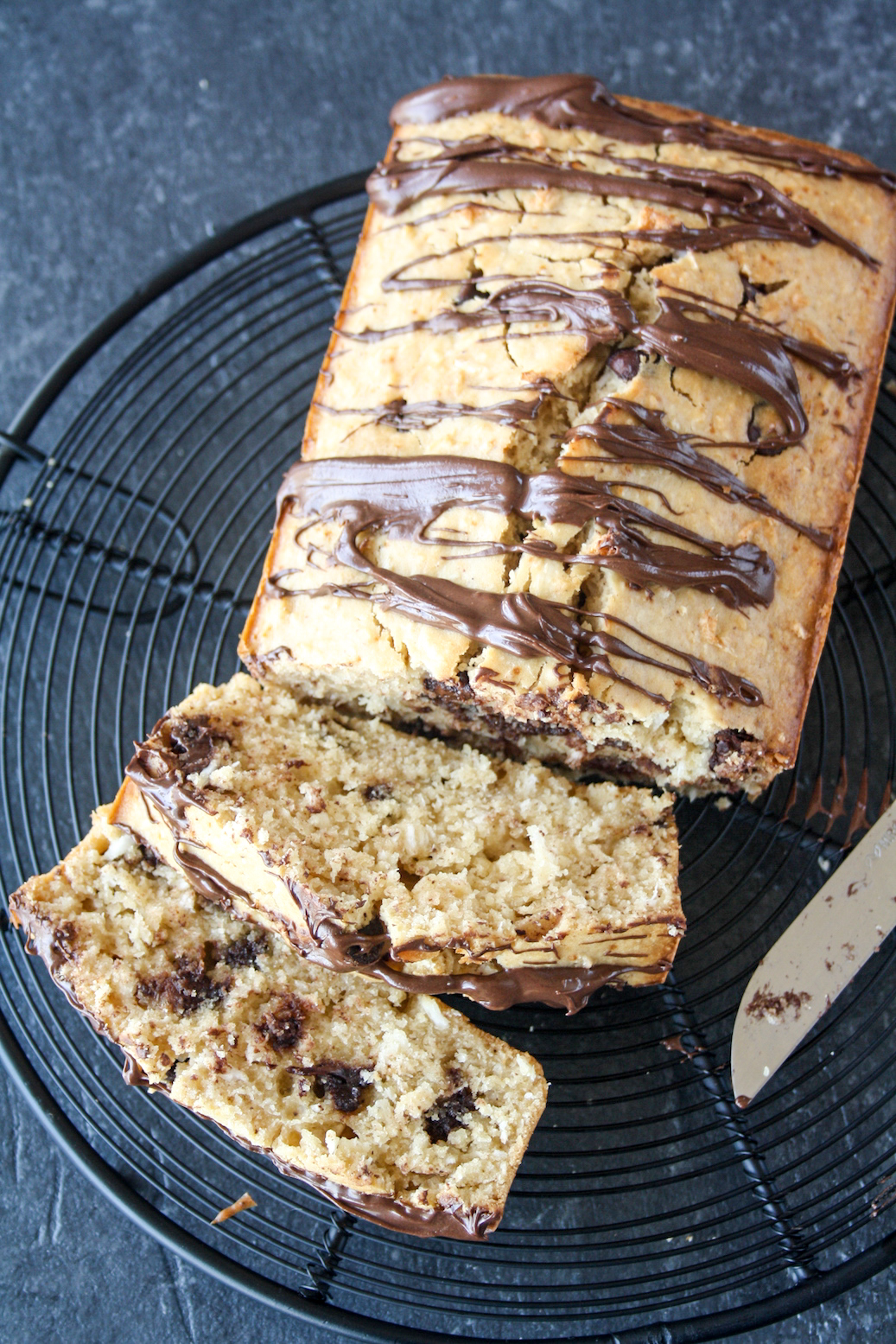 The recipe is from Smitten Kitchen but I halved it so that I didn't have a very large cake lying around at home for 'breakfast'. So this isn't a very tall loaf, but it will still make 8 to 10 generous slices, or smaller pieces if you prefer to keep them bite sized. I also used shredded, unsweetened coconut (and a slightly larger amount) because it's far more easily available than sweetened coconut flakes, and also this way, I get to control the sugar content. I added a little brown sugar for extra flavour, and of course the chocolate!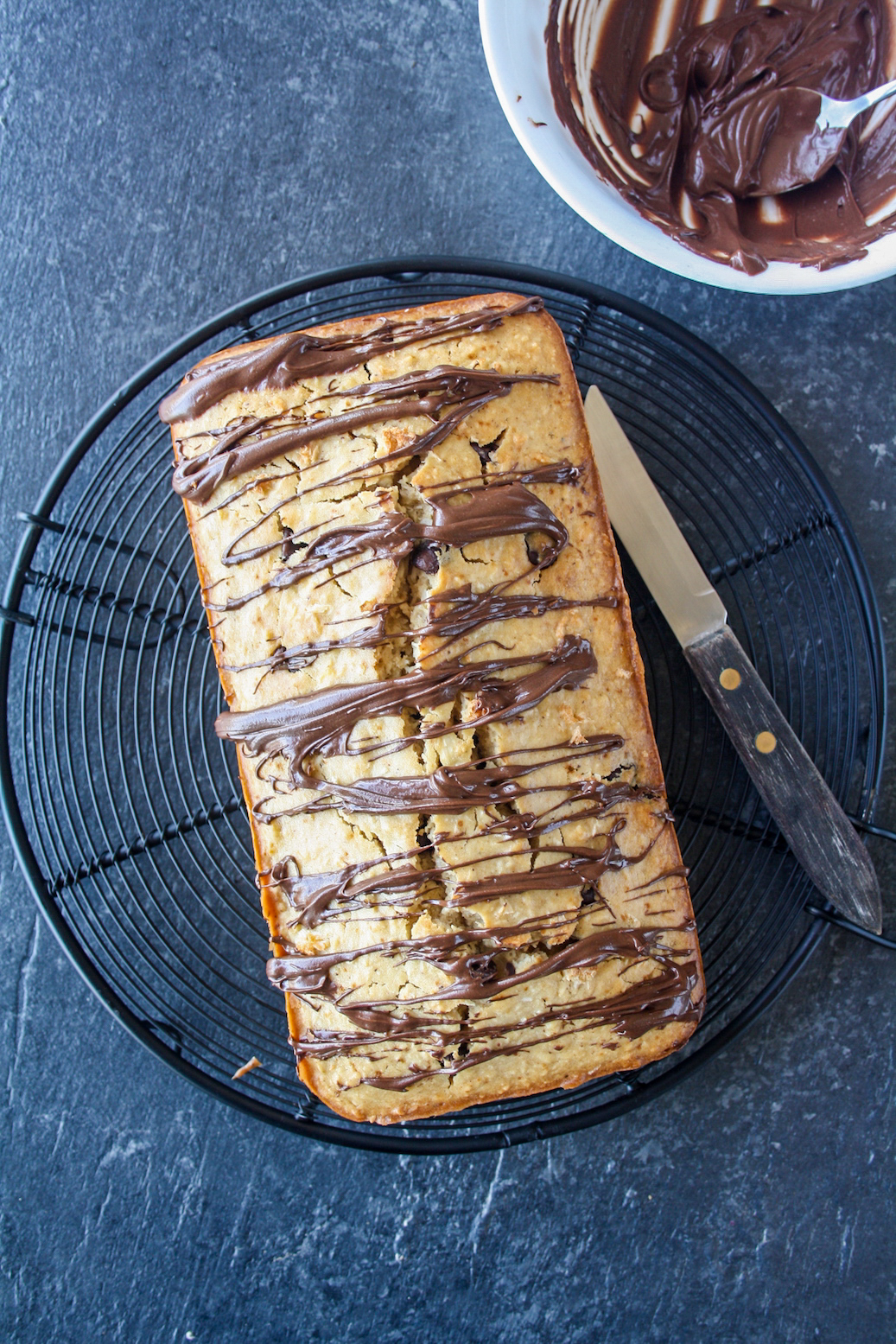 This is a cake that's denser than average because that's what coconut does along with giving it a slightly chewy bite. I love the texture here and it's moist and tender despite not being super fluffy. Browned butter adds a depth of flavour, but you can certainly use plain melted butter as well.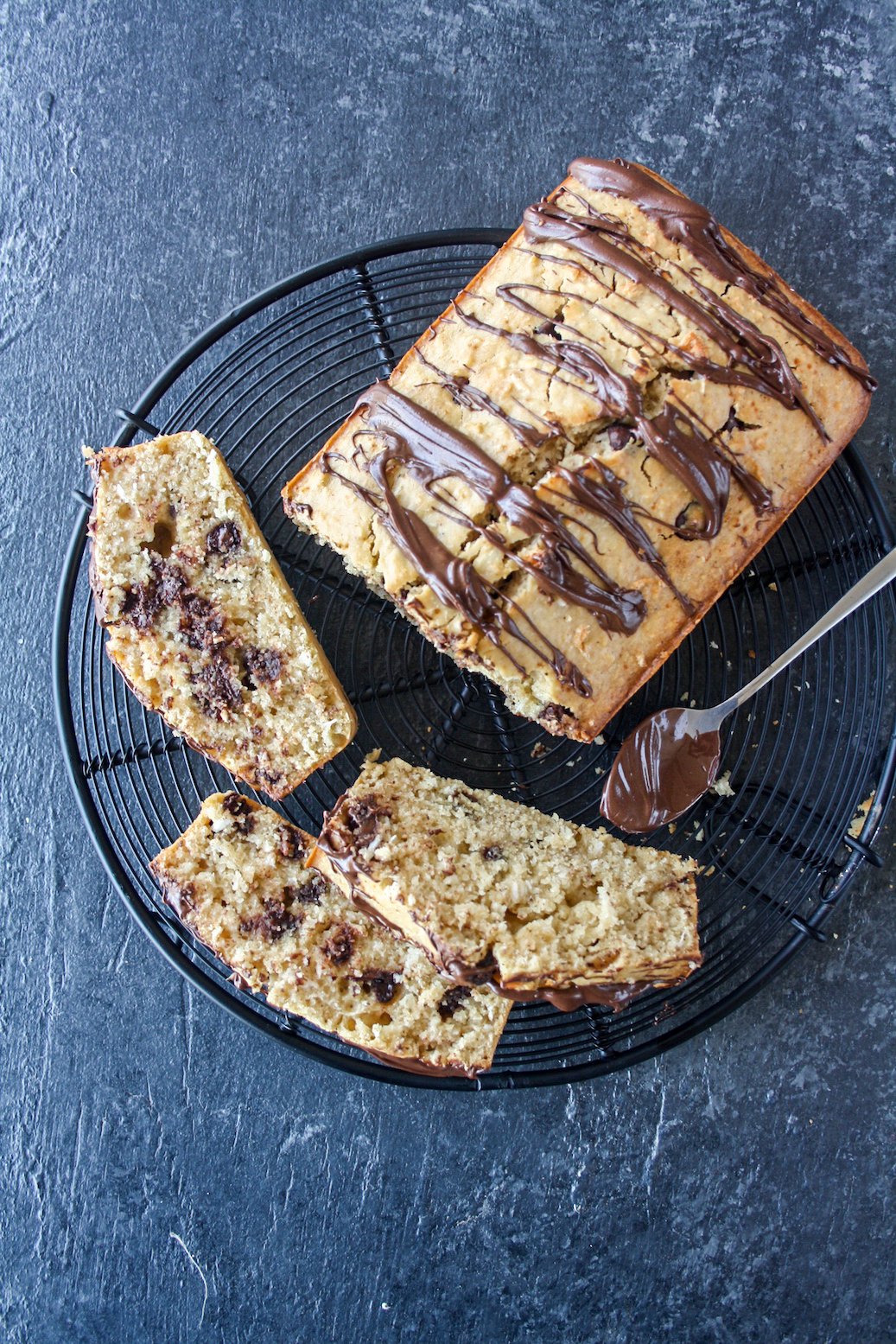 I loved the little gooey pockets of chocolate here, but if you want to switch it up with say, fresh strawberry pieces, that would be great too! The batter comes together very quickly (no mixer needed!) but takes a while to bake. I liked it best slightly warmed up the next day when the coconut and chocolate flavours have really melded together beautifully.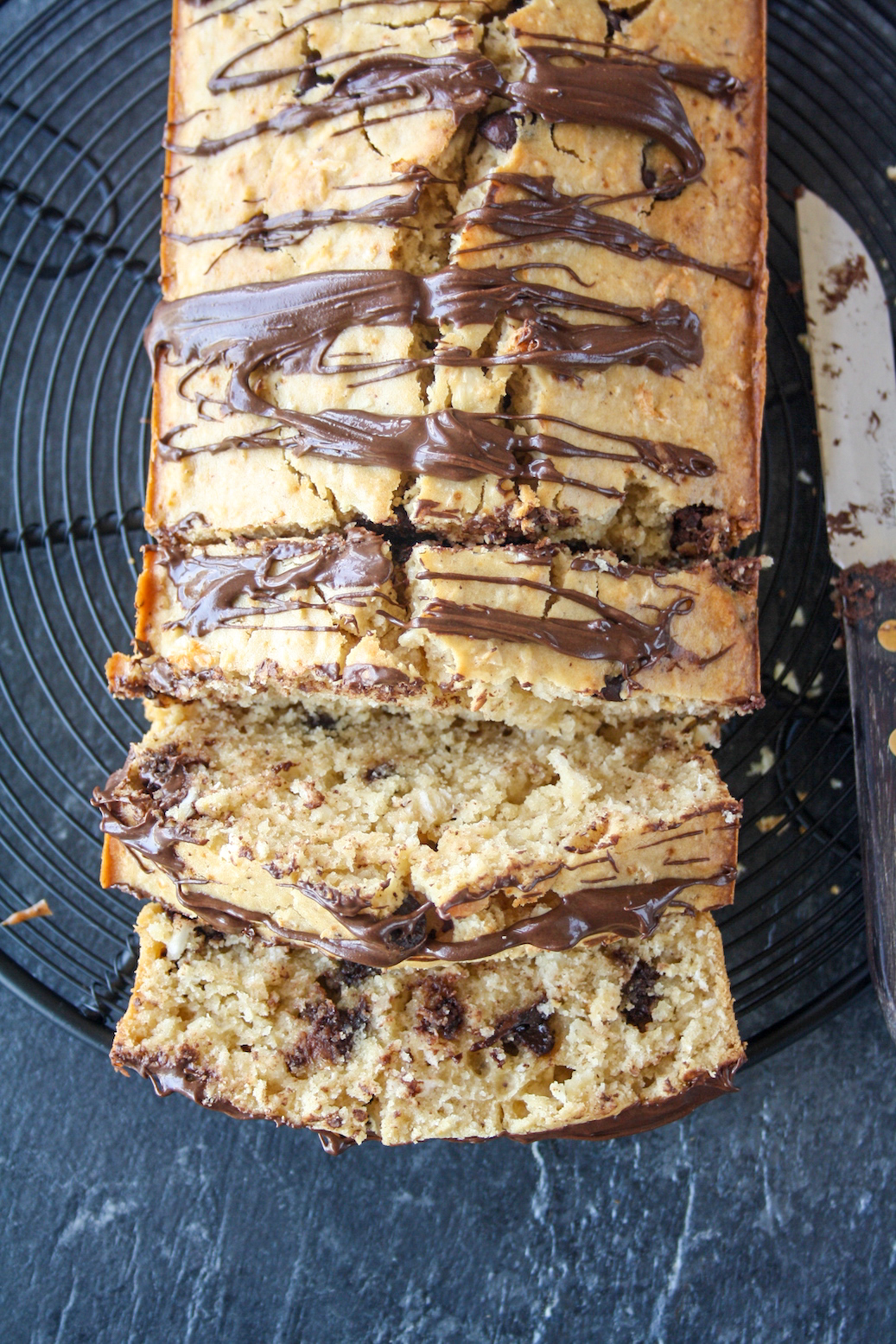 Let me know how you like this!

Coconut Chocolate Chip Cake
Coconut loaf cake with browned butter and chocolate chips
Author:
The Desserted Girl
Ingredients
3 tbsps unsalted butter (40 gms)
1 and ¼ cup all-purpose flour
1 tsp baking powder
¼ tsp cinnamon powder
¼ teaspoon salt
½ cup caster sugar
1 tbsp brown sugar
1 cup shredded, unsweetened coconut (100 gms)
1 egg
¾ cup whole milk
1 tsp vanilla extract
½ cup dark chocolate chips, plus more to melt and drizzle on top if desired
Instructions
First, melt the butter in a small saucepan on low heat. For extra flavour, let it foam up and then begin to brown a little bit before turning off the heat. Let the butter cool a bit.

Preheat the oven to 175 C and grease a 9x5 loaf tin. Set aside.

In a bowl, sift the flour, baking powder, cinnamon and salt. Stir in the sugars and coconut.

In a mixing bowl, whisk the egg, milk and vanilla until smooth and combined. Slowly fold in the flour-coconut mixture. Be gentle and don't over mix the batter.

Fold in the chocolate chips, then spoon the batter into the prepared tin and smoothen the top.

Bake for 40 to 45 minutes until a toothpick poked in the center comes out clean and the top is browned. Start checking for doneness at 30 minutes as ovens vary a bit.

Let the cake cool for 10 minutes in the tin, then loosen the sides with a knife and turn it out onto a wire rack. If eating immediately, slice while still slightly warm, otherwise store in an airtight tin at room temperature for 2 days once completely cooled. Store in the fridge for a week. Melt some more chocolate chips and drizzle on top for extra flavour! Happy baking 🙂
Notes
*This is not a very tall loaf cake. If you would like it to be larger, double the recipe.
Shop this recipe!
This post contains affiliate links.