Revisiting old posts and giving them a photo facelift along with tweaking the recipe to make it better is proving to be way more fun than I thought it would be! I give you, spiked, boozy, rich, thick, dark hot chocolate wiiiiith red wine! It's the holidays, go a little nuts 🙂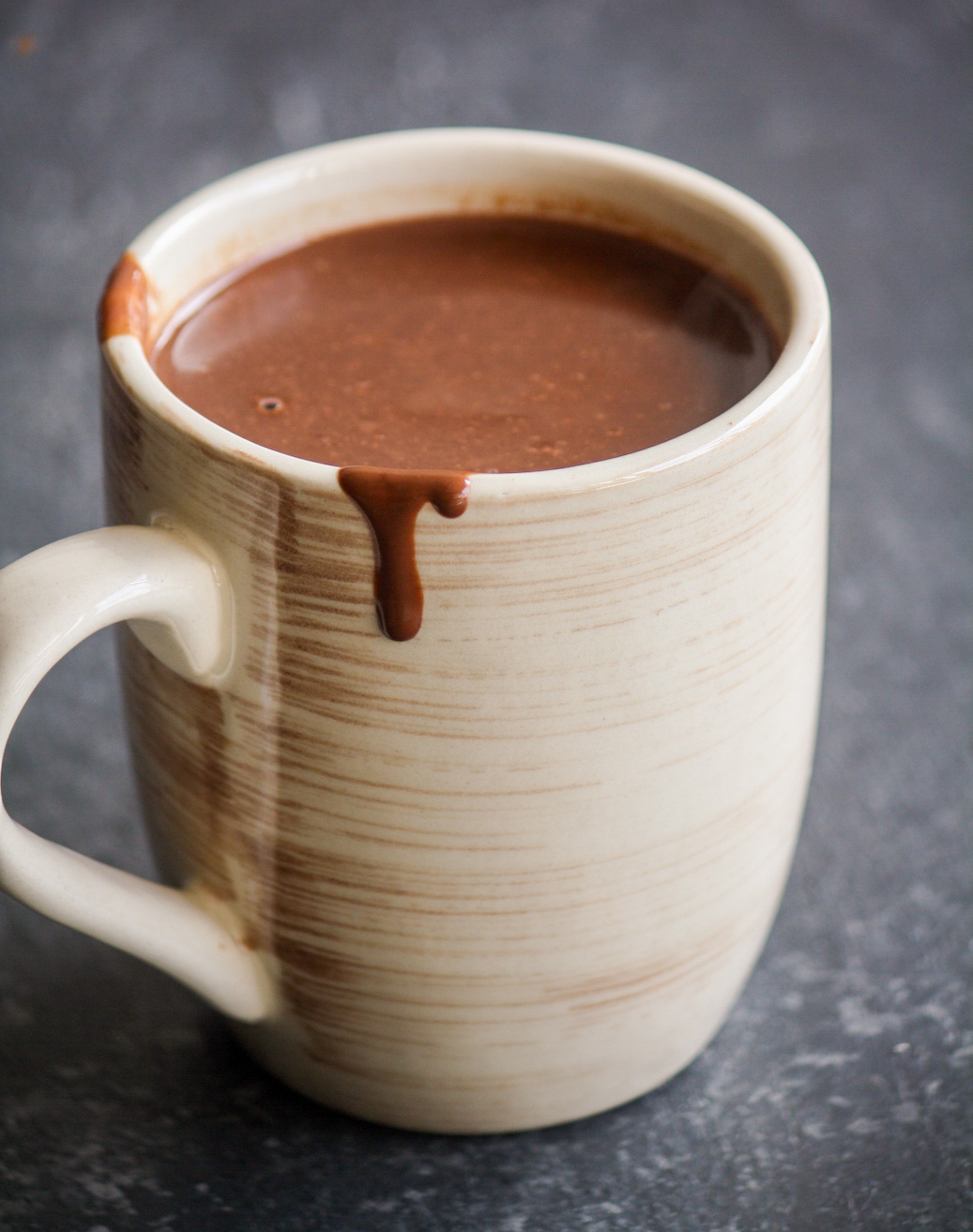 A good hot chocolate needs good dark chocolate and milk. Really, that's it. But add a bit of red wine while melting the chocolate, and you suddenly have a whole new burst of flavour. Dark, complex, so so delicious. And why the gingerbread men? 'tis the season and I think we should all be dunked in whipped cream!
The hot chocolate reheats well and keeps in the fridge for a day or maybe even two. I wouldn't know because this was just too delicious to wait till the next day! I normally thin out my hot chocolate with a little water, but I left this one thick and creamy and really, there are no regrets.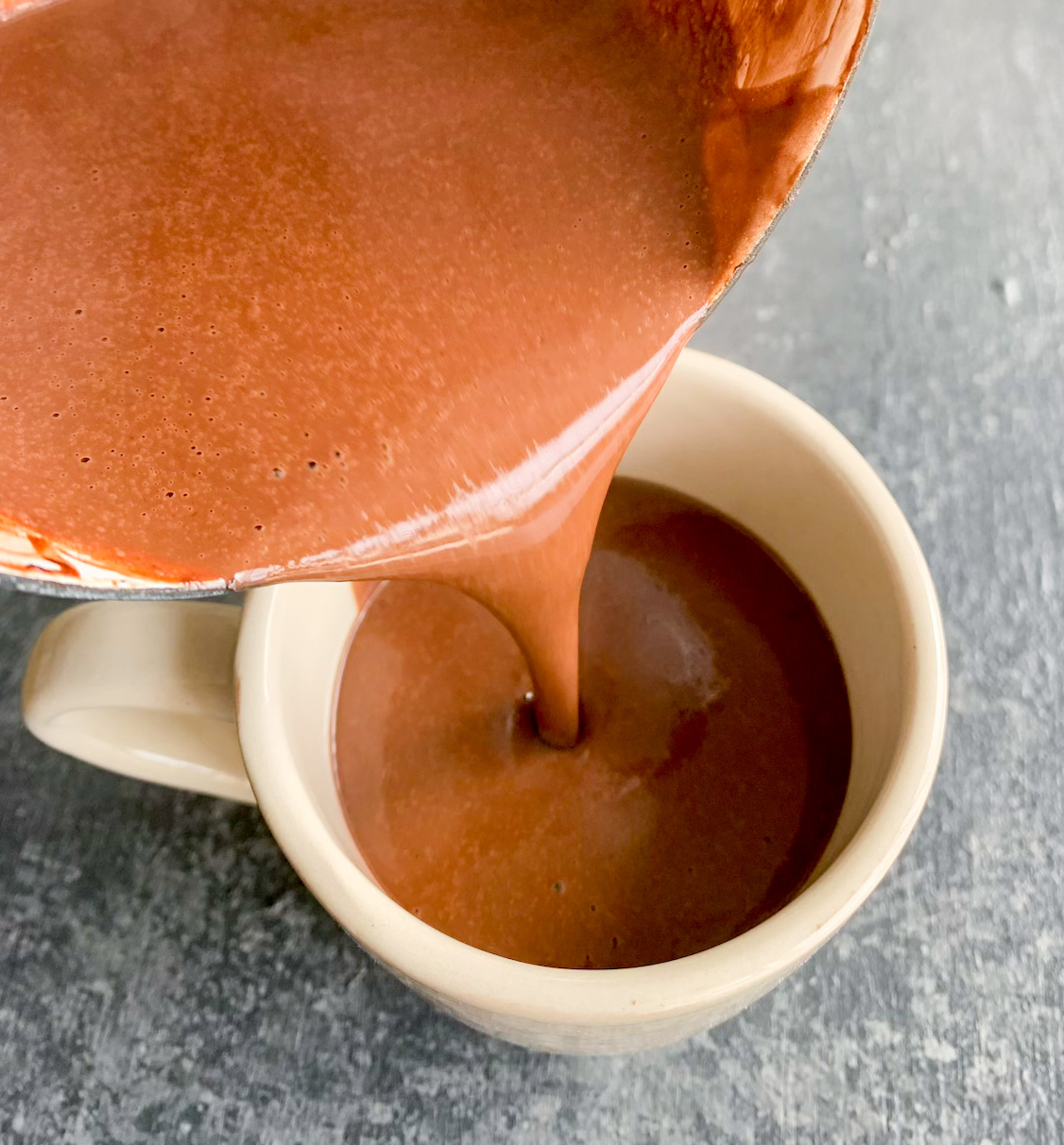 Of course the whipped cream, the gingerbread men, the cocoa powder sprinkled on top are aaalll optional but who doesn't want a cutesy, cozy hot drink, right?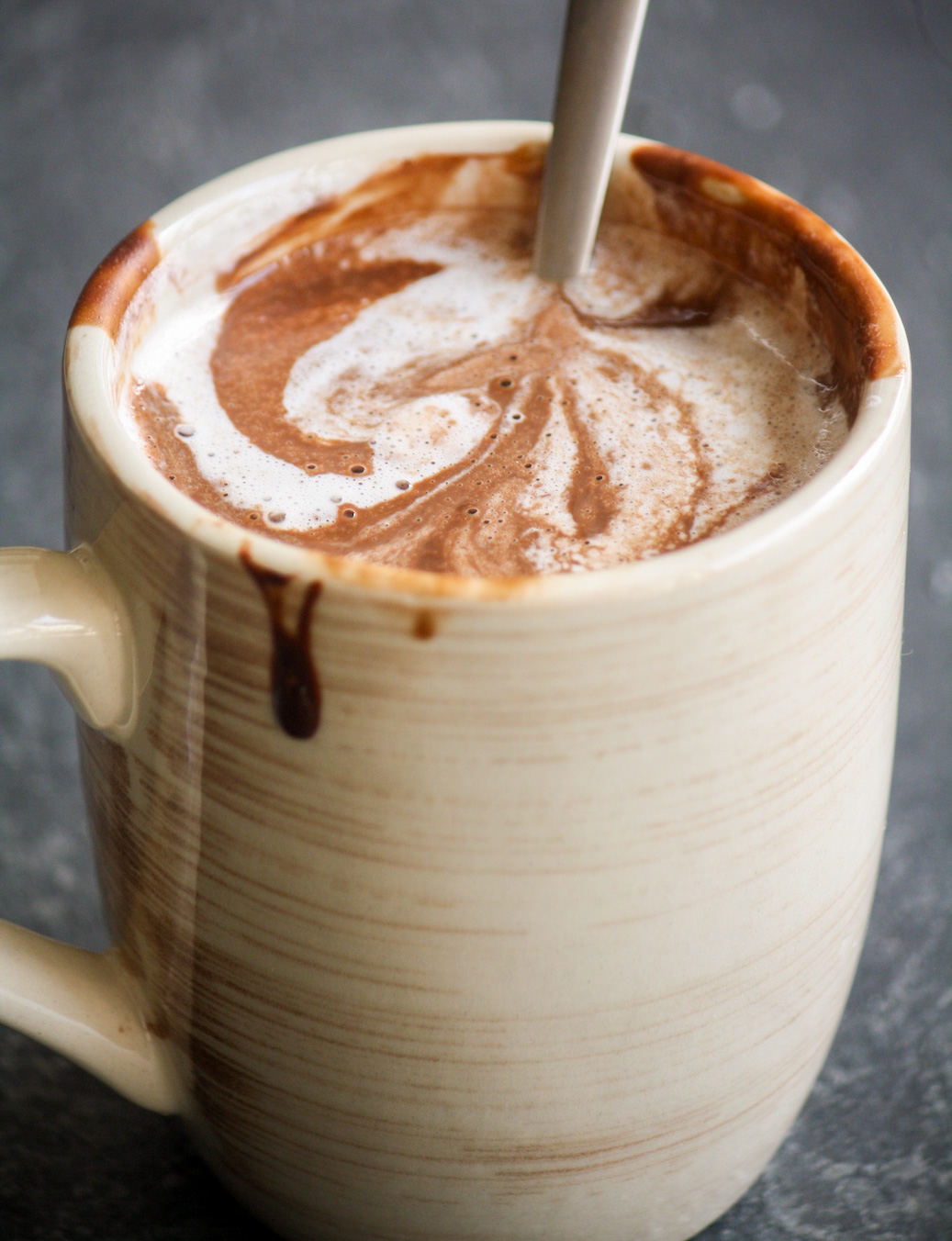 This is exaaaactly what your holiday needs! Hope you've had a lovely Christmas and are looking forward to a happy new year!

Red Wine Hot Chocolate
Rich, dark hot chocolate with red wine
Author:
The Desserted Girl
Ingredients
3 tbsps red wine
¾ cup finely chopped dark chocolate
1 and ½ cups whole milk (swap ¼ cup milk with water if you prefer thinner hot chocolate)
Optional, to serve: whipped cream, dusting of cocoa powder, chocolate flakes, gingerbread cookies
Instructions
In a saucepan on low heat, combine the chocolate and wine. Cook for 3 to 4 minutes till the chocolate has melted and the alcohol will evaporate while this happens. Stir constantly to prevent burning. The mixture will look fairly thick and glossy.

Pour in ¼ cup of the milk and stir to combine, then pour in the rest. Stir again (a silicone spatula is best) and let the mixture simmer and come to a low boil for another 3 to 4 minutes.

Pour into mugs and serve hot with whipped cream! Leftovers can be cooled to room temperature and refrigerated for a day. Reheat on the stove for best results. Happy Christmas!
Notes
*You can also use chocolate chips if you don't have a bar of cooking chocolate. Remember that chocolate chips will make the drink sweeter.
Shop this recipe!
This post contains affiliate links.