The first and only time I tried white hot chocolate was ten years ago, maybe more. I didn't get why it was a thing at all because it was so, so sweet! I'm not the biggest fan of white chocolate out there anyway, and I always felt like if you must drink melted chocolate, there's only one way to go.
Hot white chocolate needs something else to give it a bit more personality in my opinion. I don't remember when, but I read something about 'caramelised white chocolate' and ohmygodwow. It takes all of the sweetness and turns it into nutty, toasty, buttery, caramel flavours that make this a mug very much worth drinking.
With whipped cream and a drizzle of salted caramel, this is the hot, cozy, perfect form of white chocolate you didn't know you needed!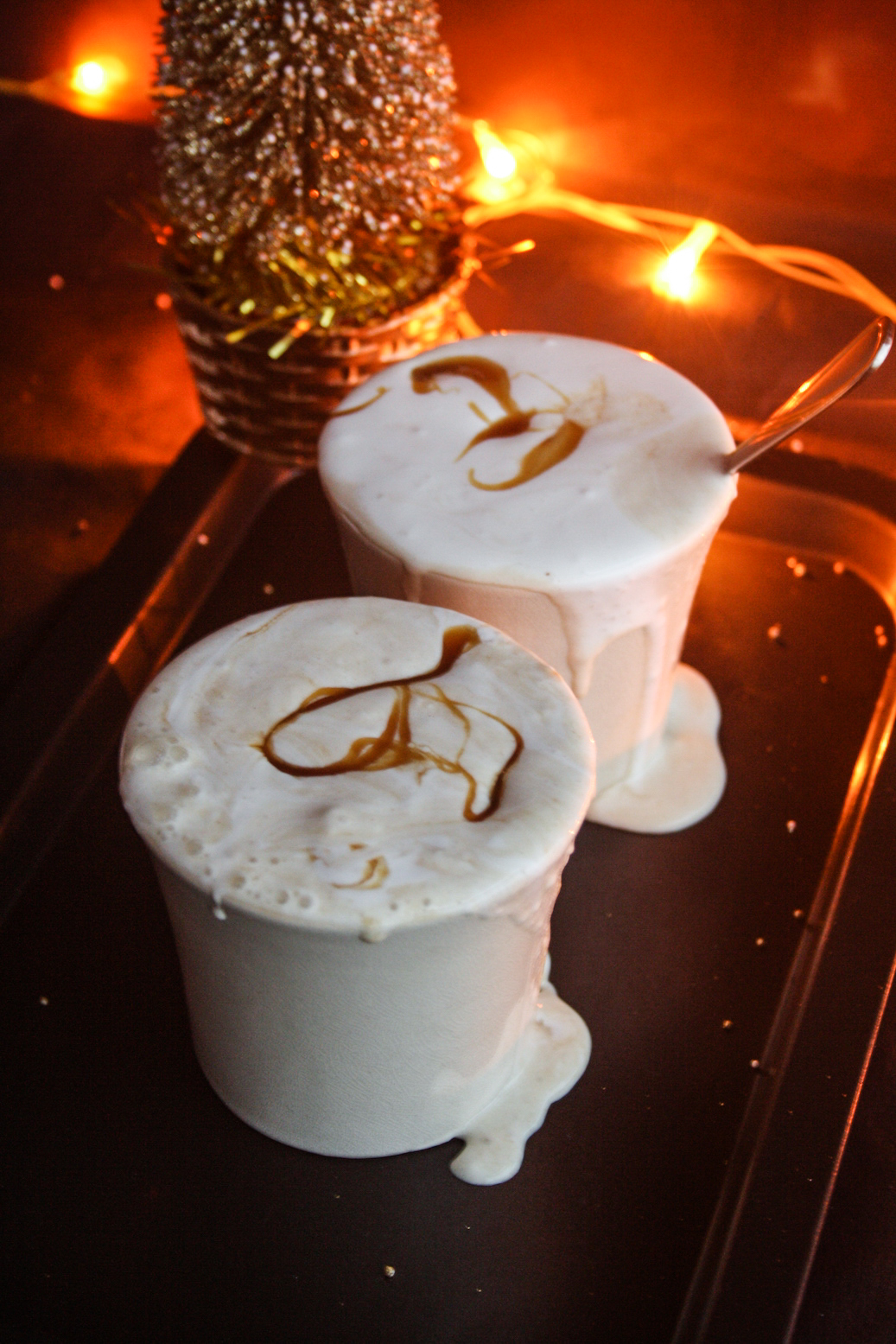 Caramelising white chocolate involves cooking it till it's golden-brown and super fragrant. Technically, this is done by baking it in the oven (see here), and I'm sure I've broken all sorts of rules here, but I just melted and cooked it in the same saucepan before pouring in milk to make the final mug of hot chocolate. It could do from brown to sort of burnt very quickly though, which is probably why you won't find many people recommending the stovetop but it works, and for hot chocolate, the fewer steps, the better right?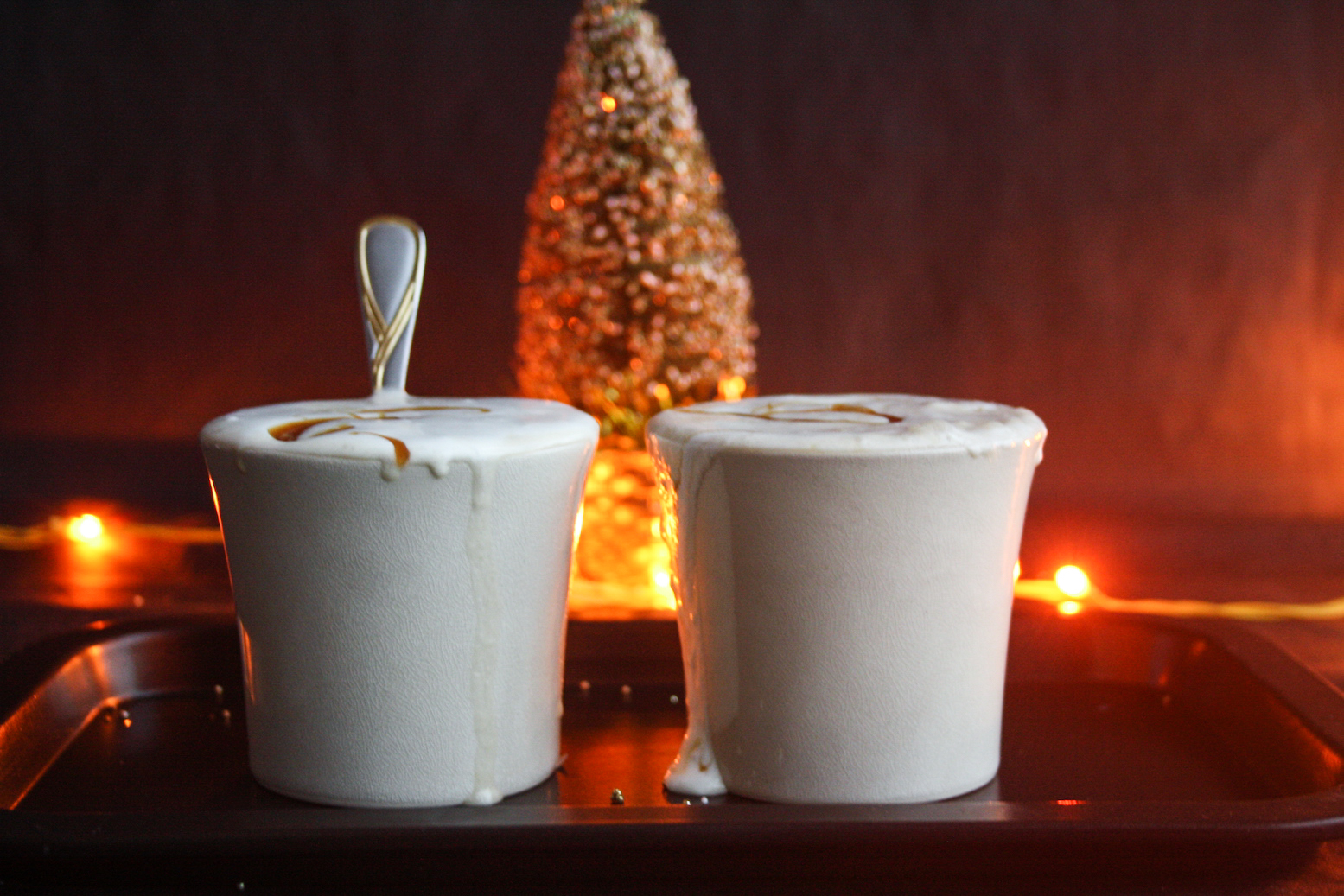 White chocolate chips aren't usually recommended for caramelisation because like any chocolate chips, they have ingredients in them that prevent them from melting easily. But I had a bunch of chips that needed to be finished, and since I don't normally keep a lot of white chocolate around, I just went with what I had. No problems!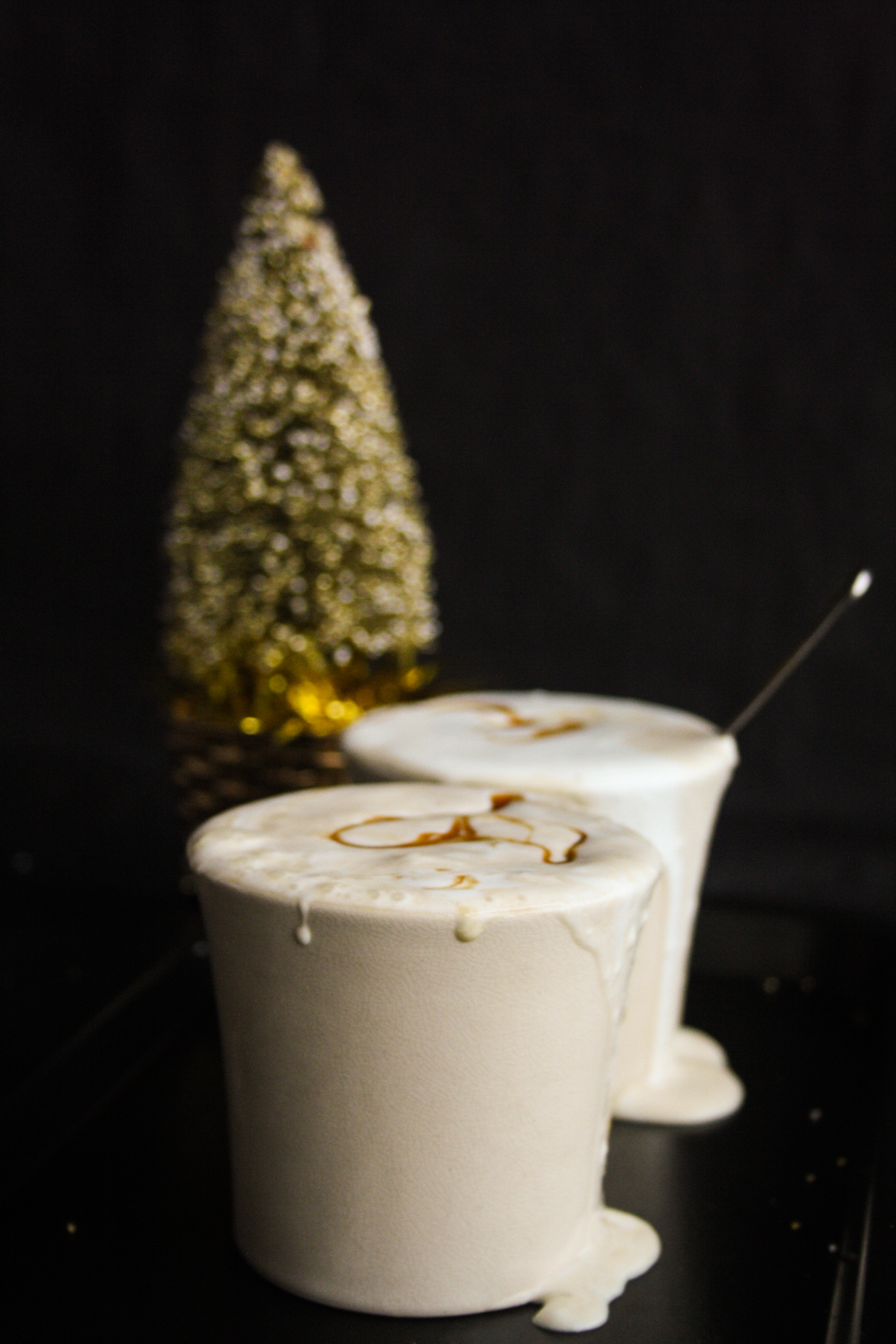 I prefer my hot chocolate with a milk and water combination but feel free to use all milk, or even add a bit of cream in there. You can't go very wrong! That's basically it, milk and chocolate. Woohoo! It's rich, creamy, sweet but not overwhelmingly so, and has a lovely, complex caramel flavour. So good!
I hope you make this for the holidays and feel super cozy 🙂

Caramelised White Hot Chocolate
Rich, creamy hot chocolate made with caramelised white chocolate
Author:
The Desserted Girl
Ingredients
½ cup white chocolate chips
¾ cup whole milk
½ cup water
To serve: whipped cream and salted caramel
Instructions
In a saucepan on low heat, melt the chocolate chips, stirring constantly with a silicone spatula (or a wooden spoon but the spatula is highly recommended).

Once the chocolate chips have melted, watch the saucepan like a hawk and keep stirring, lifting it off the flame every few seconds to prevent burning. The chocolate will start to clump up and turn brown and smell nutty and fragrant.

Let it cook for a few more seconds, then add 2 tablespoons of the milk and give the mixture a stir to let the chocolate smoothen out again.

Pour in the rest of the milk along with the water and keep stirring till the chocolate is dissolved well and the mixture takes on a beige-light brown colour.

Bring to a boil, then turn off the heat and pour into mugs. Serve immediately with whipped cream and salted caramel on top! Will stay fresh for one day in the fridge. If you see a layer of the cocoa butter separating to the top, simply stir and reheat before enjoying. Happy hot chocolateing!
Notes
*I prefer my hot chocolate with a little water, but you can ½ cup more milk instead. A couple of tablespoons of cream will make it extra decadent!

*If you prefer to caramelise your white chocolate in the oven, there's a link in the post above.

*I don't usually have bars of pure white chocolate at home, so I used white chocolate chips. If using a bar, use ½ cup of finely chopped chocolate.
Shop this recipe!
This post contains affiliate links.