Happy new week! We're starting off on a bright, citrusy note because winter oranges are making their yearly debut and you must, must, must use them for a batch of these muffins. This used to be a much older post, but it needed a freshening up and I'm even more pleased with the recipe now!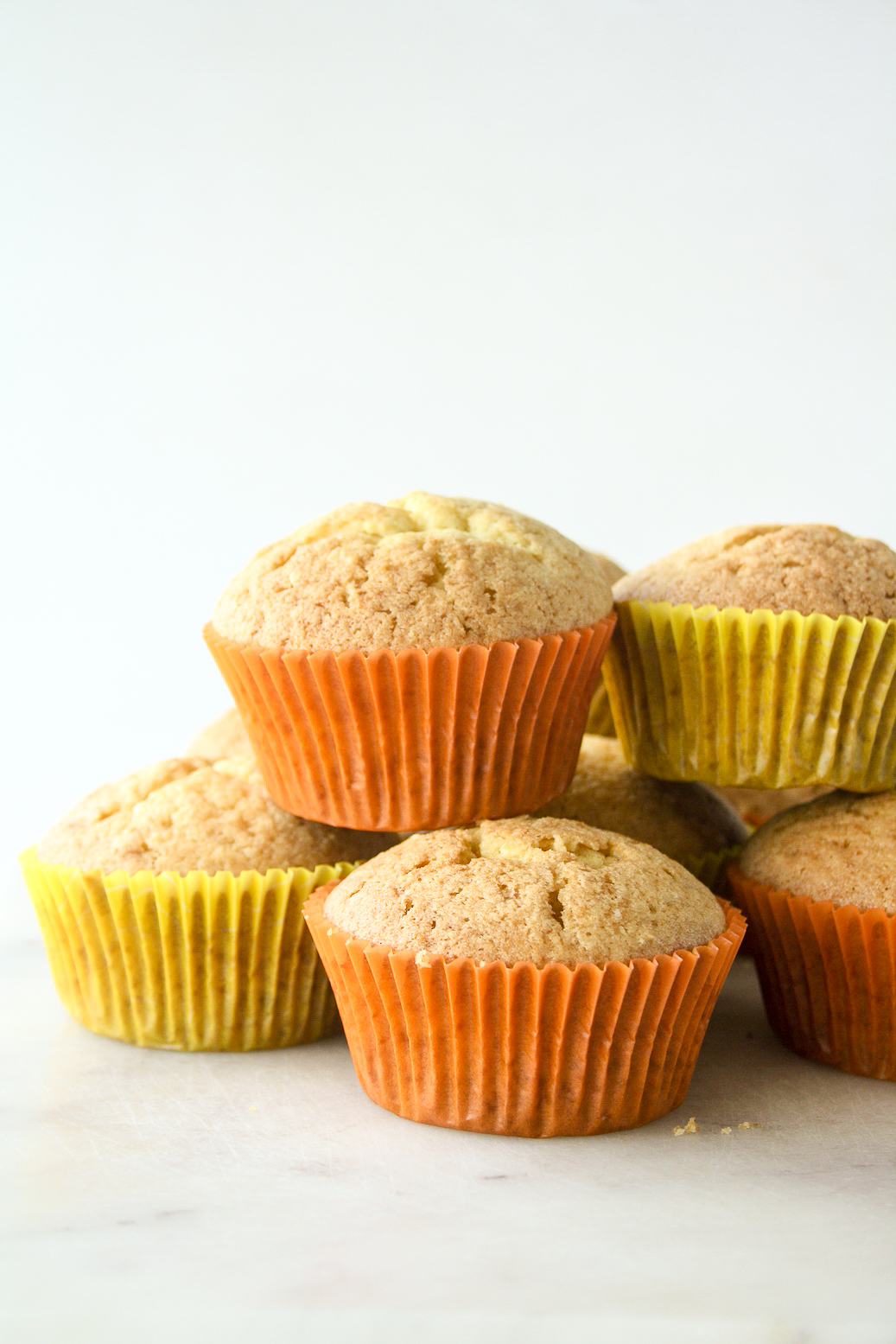 Eons ago, this Genius Kitchen recipe had caught my eye and it never let me down. Packed with fresh orange pulp and juice, the muffins are bursting with orange flavour and really need nothing else. They are soft, buttery with slightly crispy tops and absolutely perfect!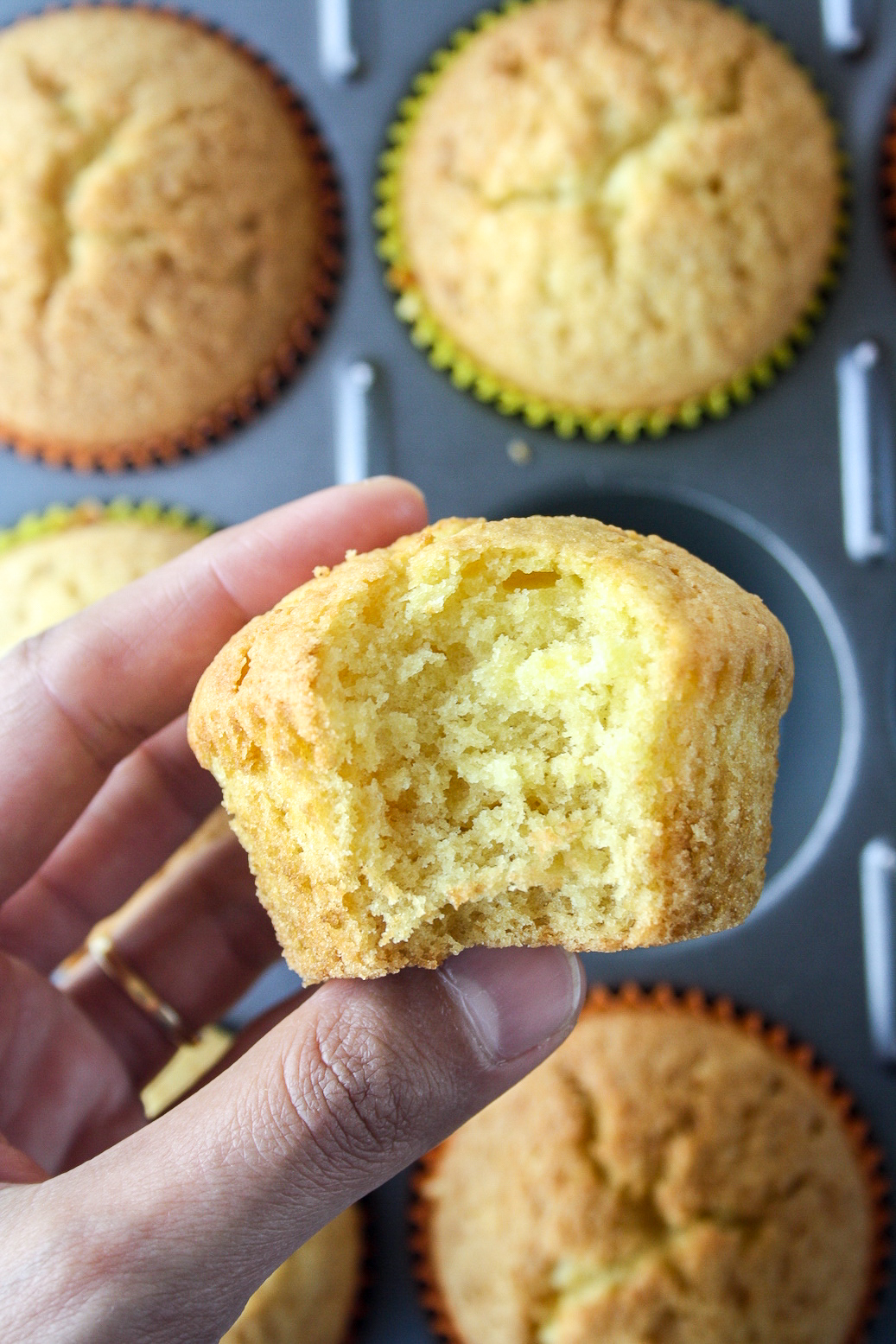 Like any good muffin batter, this one comes together quickly and you really don't want to skimp and use packaged juice here, because the freshness makes aaaallll the difference and the pulp takes a minute to blitz in a blender. You can even put the peel in, but I find that with the bright Valencia oranges, the peel is slightly more bitter than Indian oranges, so I'd avoid it those are the ones you're using.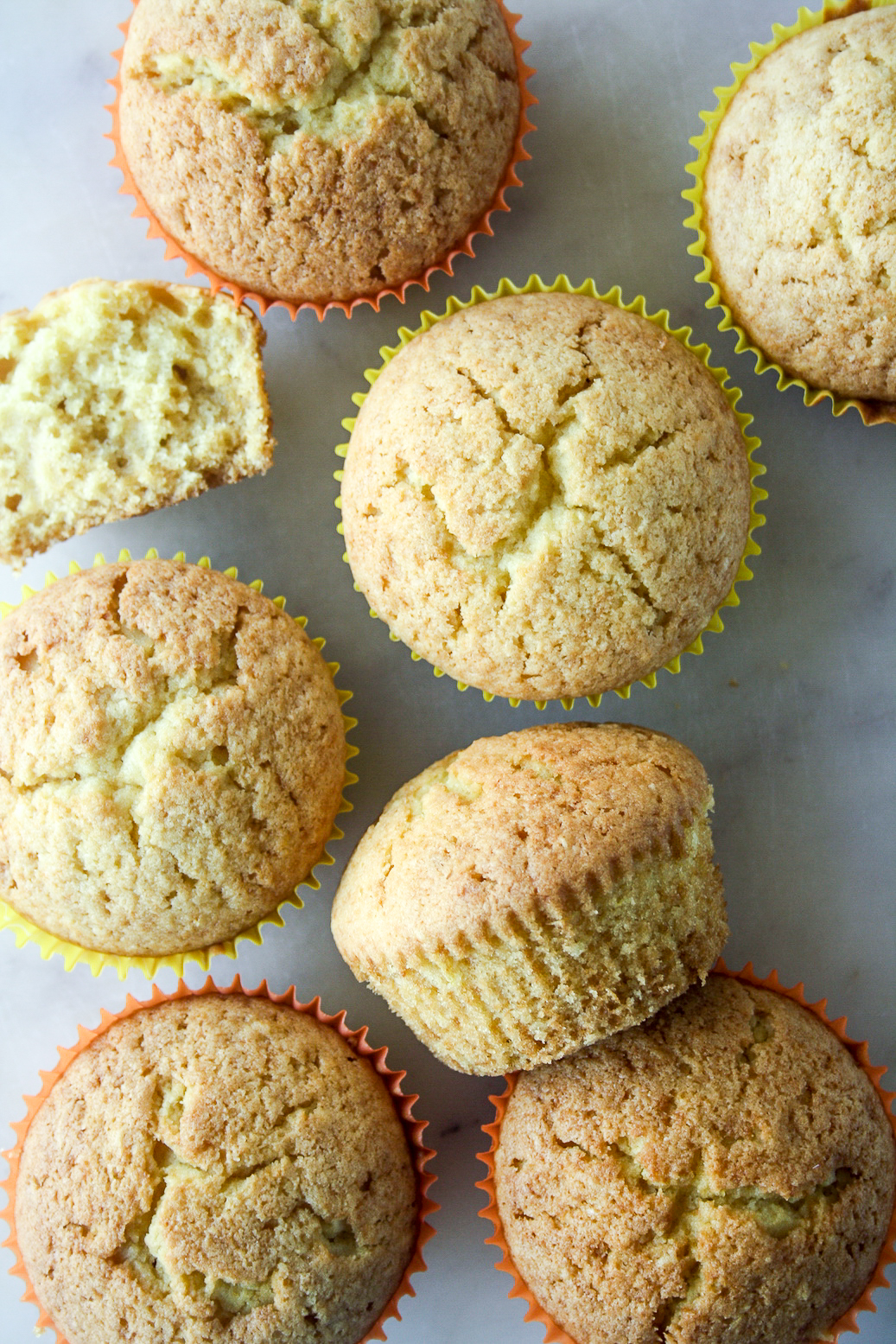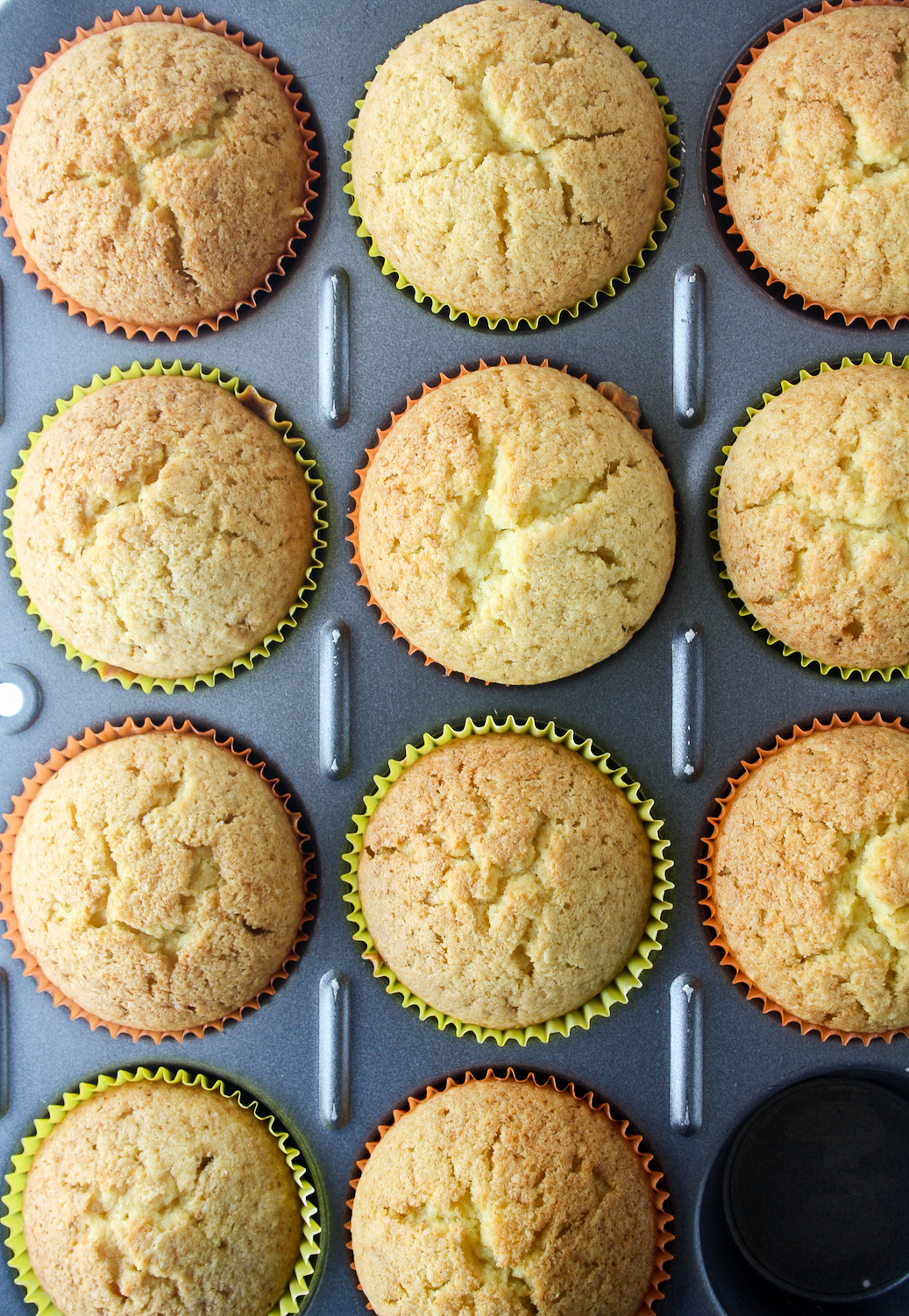 They stay moist at room temperature for a few days and even freeze well, which means muffins all day every day! I prefer these after they've cooled down, not warm from the oven. The orange shines through best after a bit of resting time.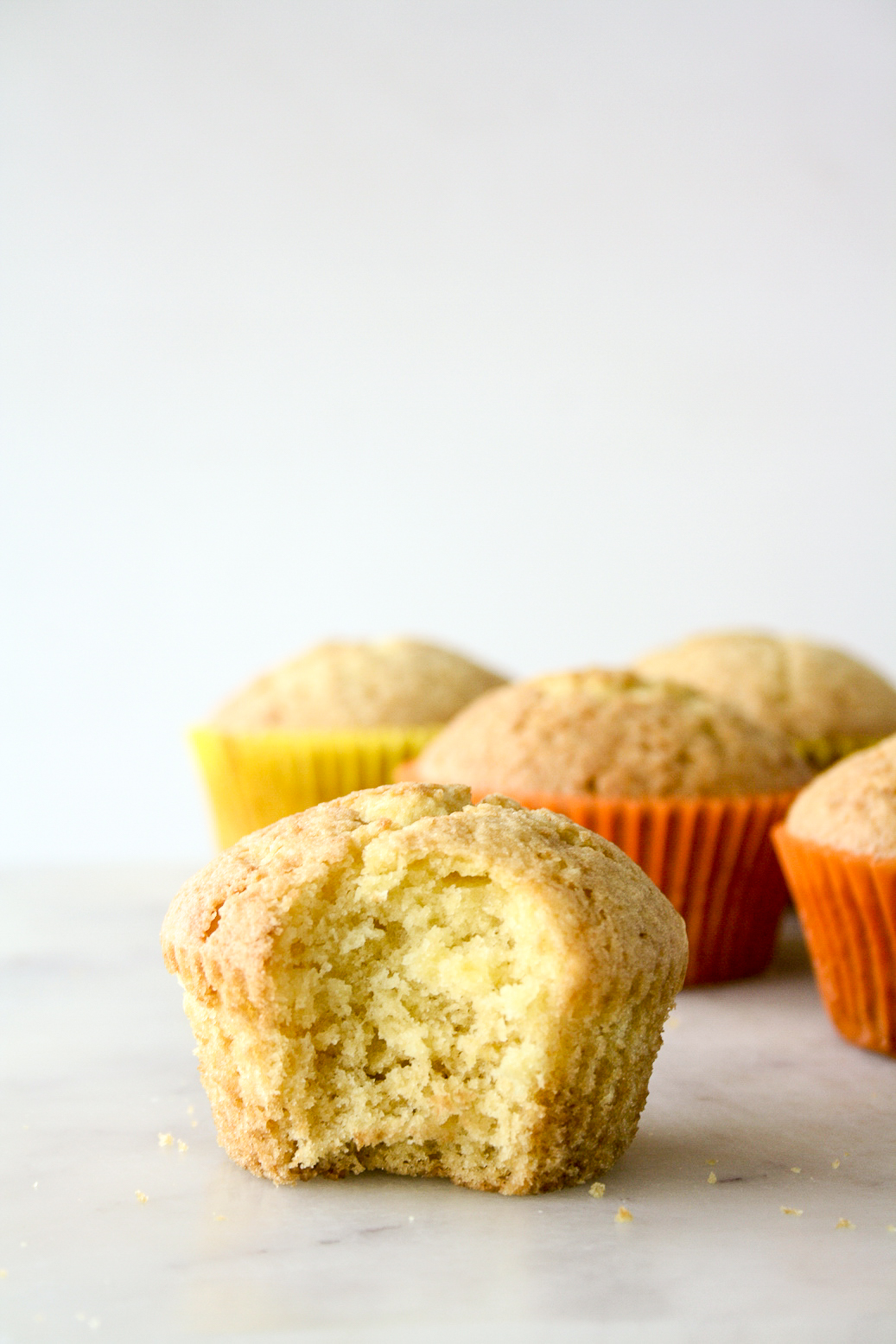 They are basic but so delicious and amazing with a cup of tea or coffee. Perfectly citrusy and bright and if you live somewhere cold, these are a nice pop of sunshine in the winter! Let me know how you like them 🙂

Fresh Orange Muffins
Soft citrusy muffins with fresh orange juice and pulp
Author:
The Desserted Girl
Ingredients
1 and ¾ cups flour
1 tsp baking powder
1 tsp baking soda
¼ tsp salt if using unsalted butter
1 whole orange
½ cup fresh orange juice
½ cup butter, at room temp (115 gms)
¾ cup caster sugar
1 egg at room temp
Instructions
Sift the flour, baking powder, baking soda and salt together in a large bowl. Set aside.

Slice the orange into quarters and remove the seeds, as well as the peel if using Valencia oranges.(see notes). Place in a blender along with the fresh orange juice and blitz into a fine puree.

Now preheat the oven to 180 C and line 12 muffins moulds with liners or grease them.

In a mixing bowl, beat the butter and sugar until pale and fluffy, then add the egg. Beat to combine.

Add ¼ of the flour mixture (to stabilise the batter), then add the pureed orange. Fold slowly to combine and though the acid in the orange will likely cause the mixture to split, it will be ok at the end!

Add the remaining flour mixture gradually, then run the hand mixer through it to make a smooth batter.

Divide equally among the muffin moulds and bake for 20 to 25 minutes until browned on top and a toothpick poked in the center of the muffins comes out clean. For even browning, rotate the tray halfway through baking.

Allow the muffins to cool in the moulds for 10 minutes, then place on a wire rack to cool completely. Store in an airtight tin for 2 to 3 days at room temperature, then transfer to the fridge for a week or the freezer for about a month. Happy baking!
Notes
*If using an Indian orange, you can keep the peel on with the pulp if you enjoy a slight bitterness. For imported Valencia oranges, I find the peel and pith extra bitter, so I prefer to remove it.

*If you feel the batter tastes eggy, add ½ tsp vanilla extract but I didn't find it necessary.
Shop this recipe!
This post contains affiliate links.