Sometimes I choose not to admit just how old some of the posts on this blog are. Like these pancakes that are made with bananas and oat flour and are ridiculously good. Though I make them often, I've been ignoring the fact that they really needed fresh photos and some modifications to the recipe.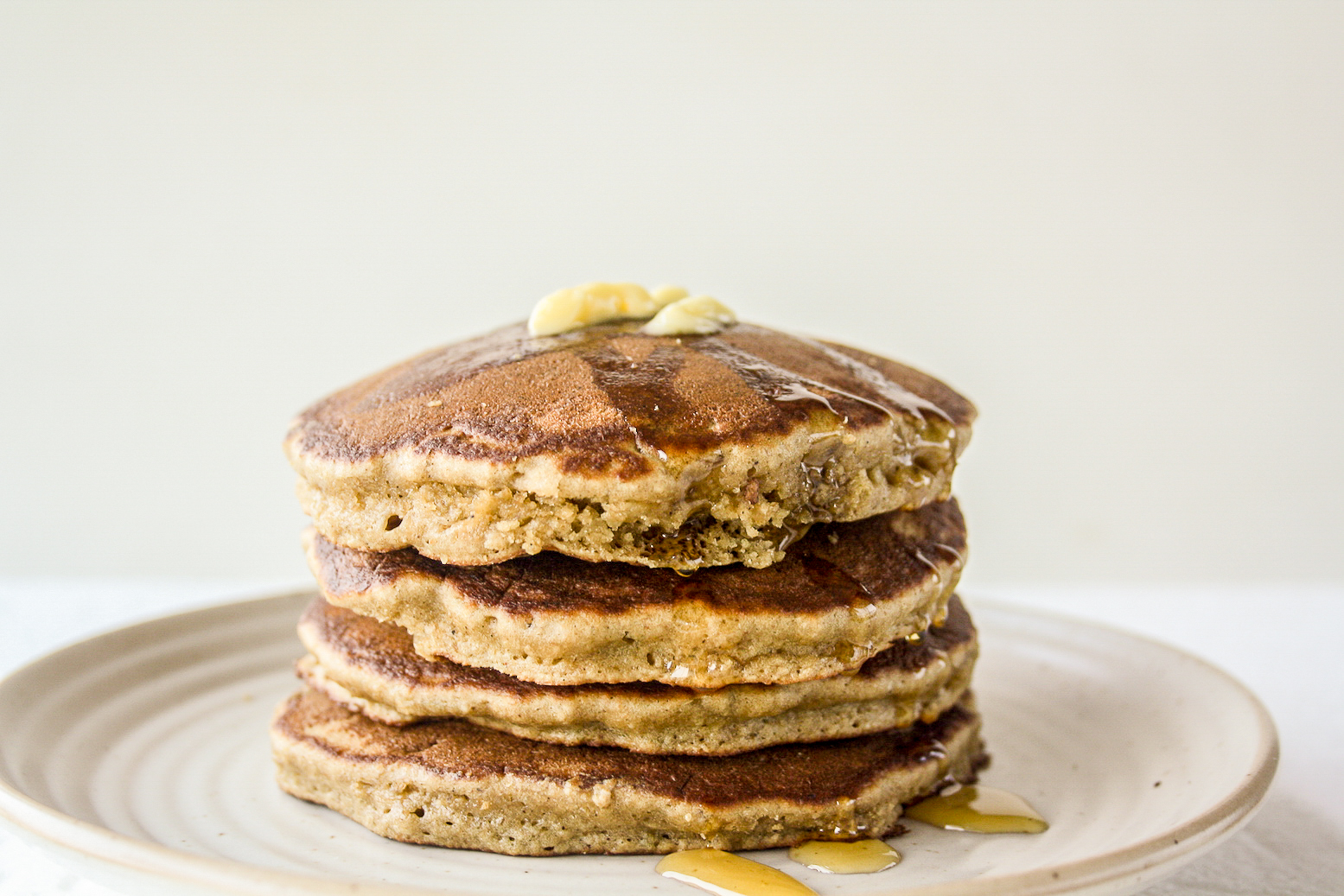 The recipe is from Cookie and Kate and I've found it to be very forgiving if you happen to have one less banana or egg lying around or just want to double it for leftovers because these pancakes are just as amazing reheated. I add a little cinnamon and sometimes a little milk if the batter seems too thick. But no matter what I tinker with, nothing ever destroys these pancakes!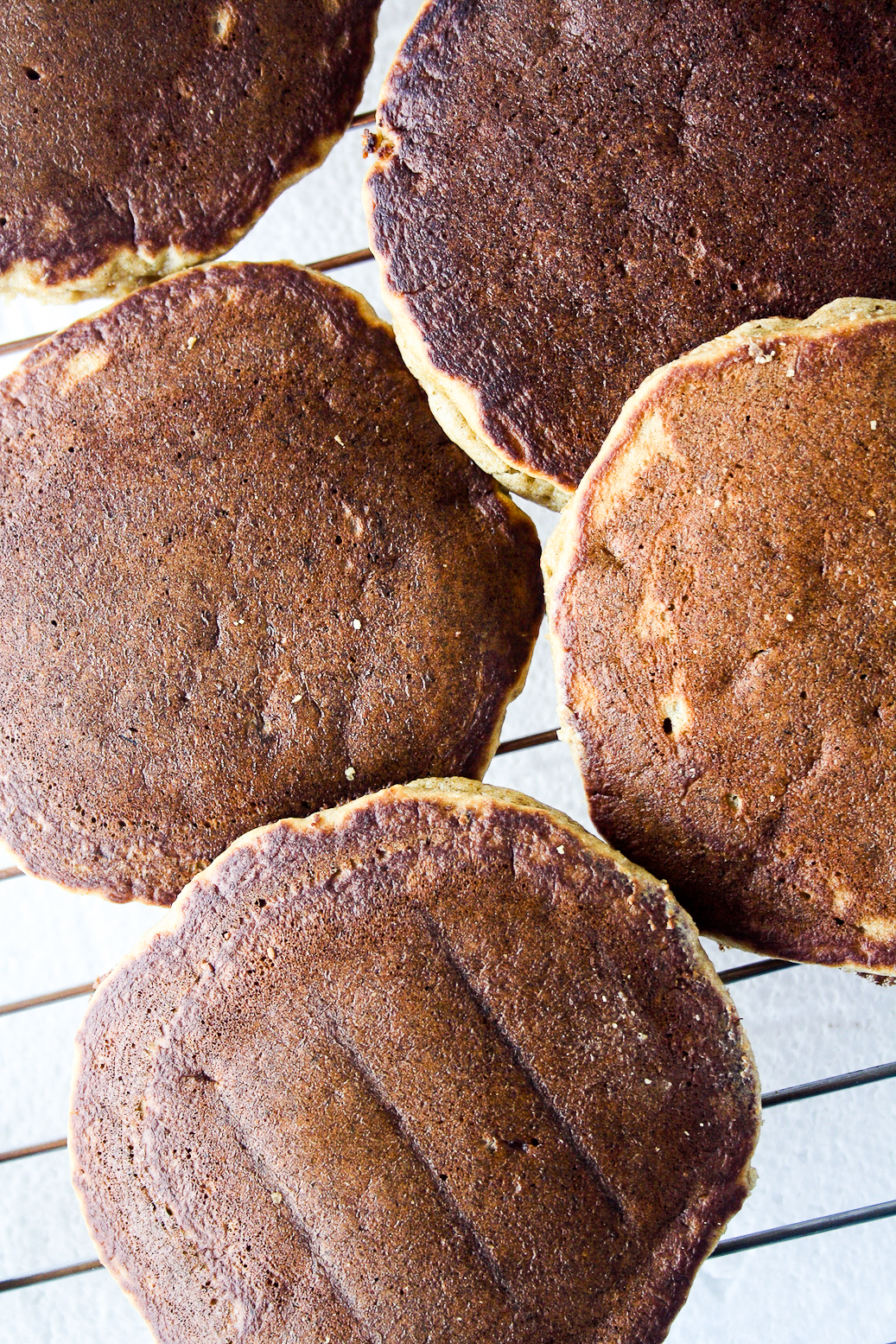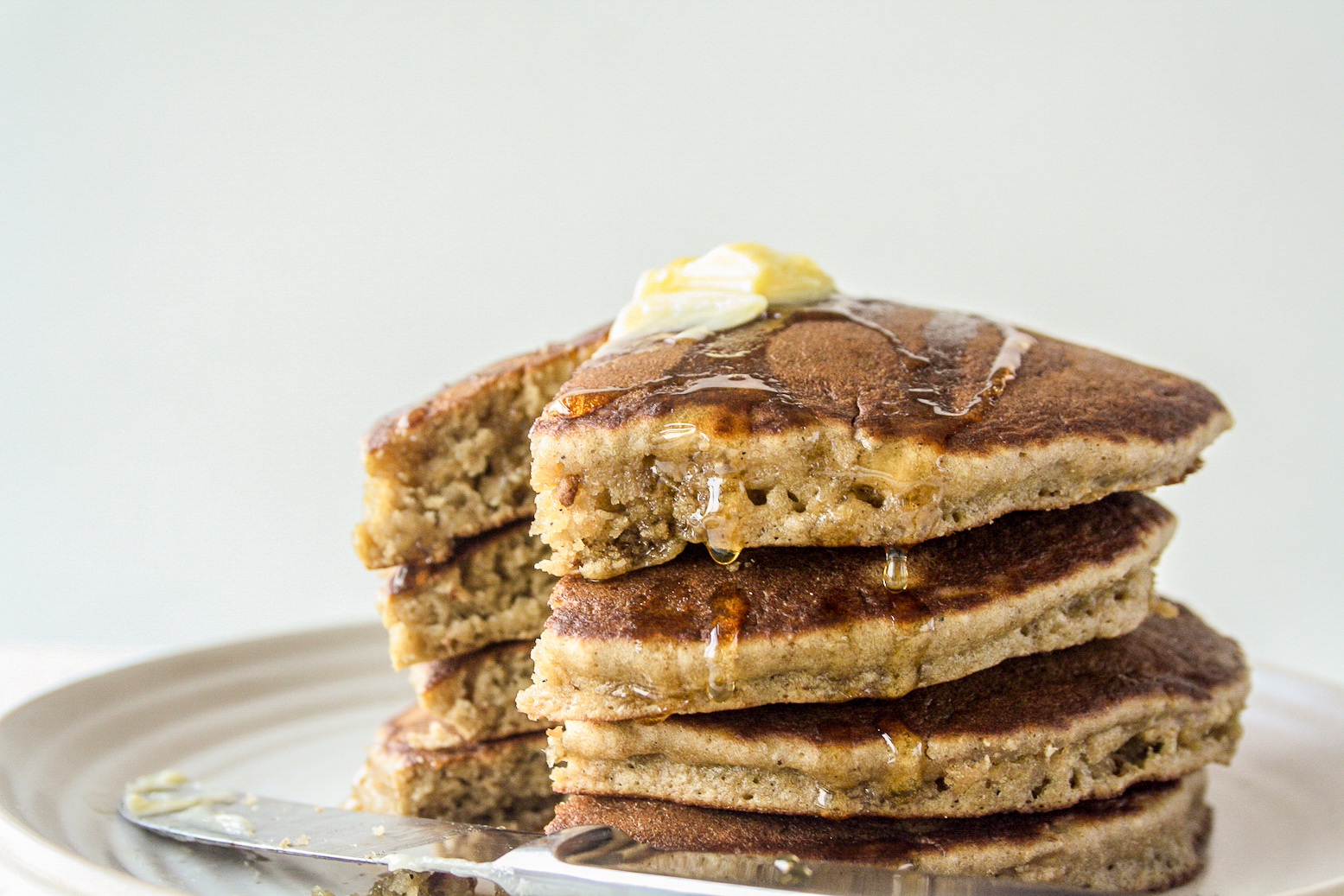 They are super soft and fluffy, have a lovely honey flavour (naturally sweetened, yay!) and make the kind of breakfast I want: satisfying but not stuffing. Top with more sliced bananas, honey or maple syrup, butter if you're feeling just a little indulgent and maybe even peanut butter!
I suggest, no, I INSIST you make these pancakes for the weekend and all of next week!

Banana Oat Pancakes (Gluten-Free)
Soft and fluffy banana pancakes made with oat flour!
Author:
The Desserted Girl
Ingredients
2 to 3 large, ripe bananas
2 eggs, lightly beaten
2 to 3 tbsps honey (adjust depending on sweetness of bananas)
2 tbsps melted butter, coconut oil, or olive oil
2 tsps vanilla extract
1 cup oats, finely ground (or oat flour)
½ tsp baking soda
¼ tsp cinnamon powder
¼ tsp salt
Milk to thin the batter, optional
Oil or butter to cook the pancakes
Instructions
In a bowl, stir together the ground oats, baking soda, cinnamon and salt. Set aside.

In a larger mixing bowl, mash the bananas then pour in the beaten eggs. Mix well.

Add the honey, oil (or butter) and vanilla. Stir to combine, then add the ground oats mixture.

Fold gently to combine but do not over-mix the batter. Cover the bowl and let the batter rest for 10 minutes till small bubbles appear on the surface. If you feel the batter is thick, add a little milk to thin it out but oats absorb moisture fast so don't add too much.

Heat a good non-stick pan on medium-low and add just a little oil or butter, about 2 teaspoons. Depending on your pan, you may even be able to make the pancakes without any fat.

Pour ¼ cup of the batter onto the pan and spread it out a little. Cook for about 2 minutes, till small bubbles appear on the surface of the pancake, and the edges no longer look glossy. Flip and cook the other side for another minute or two. Set on a wire rack to avoid the pancakes getting soggy if you're not eating immediately. Repeat with the rest of the batter, adding more oil to the pan if needed.

Serve hot with butter, honey, sliced bananas aaaaand peanut butter! Store leftovers in the fridge for 3 to 4 days and reheat in the toaster or microwave. You can even freeze them. Happy pancaking!
Notes
*I've made this recipe with 2 bananas, as well as 3 and they turn out great either way.

*Instant or rolled oats will work here, use whatever you have on hand.

*If you'd like to double this, I find 3 eggs are enough. Four eggs make the pancakes too eggy!

*About ⅓ cup milk should work as an egg substitute although I haven't tried it here. Flax eggs should work too but I don't normally use them.
Check out a full list of my baking essentials here!
This post contains affiliate links.