Friday must mean chocolate, always and forever. This time, it's triple chocolate in muffins that taste so much like brownies, it was hard to call them anything else.
They are so soft, so deeply chocolatey and so addictive. Get out your mixing bowl and let's do this!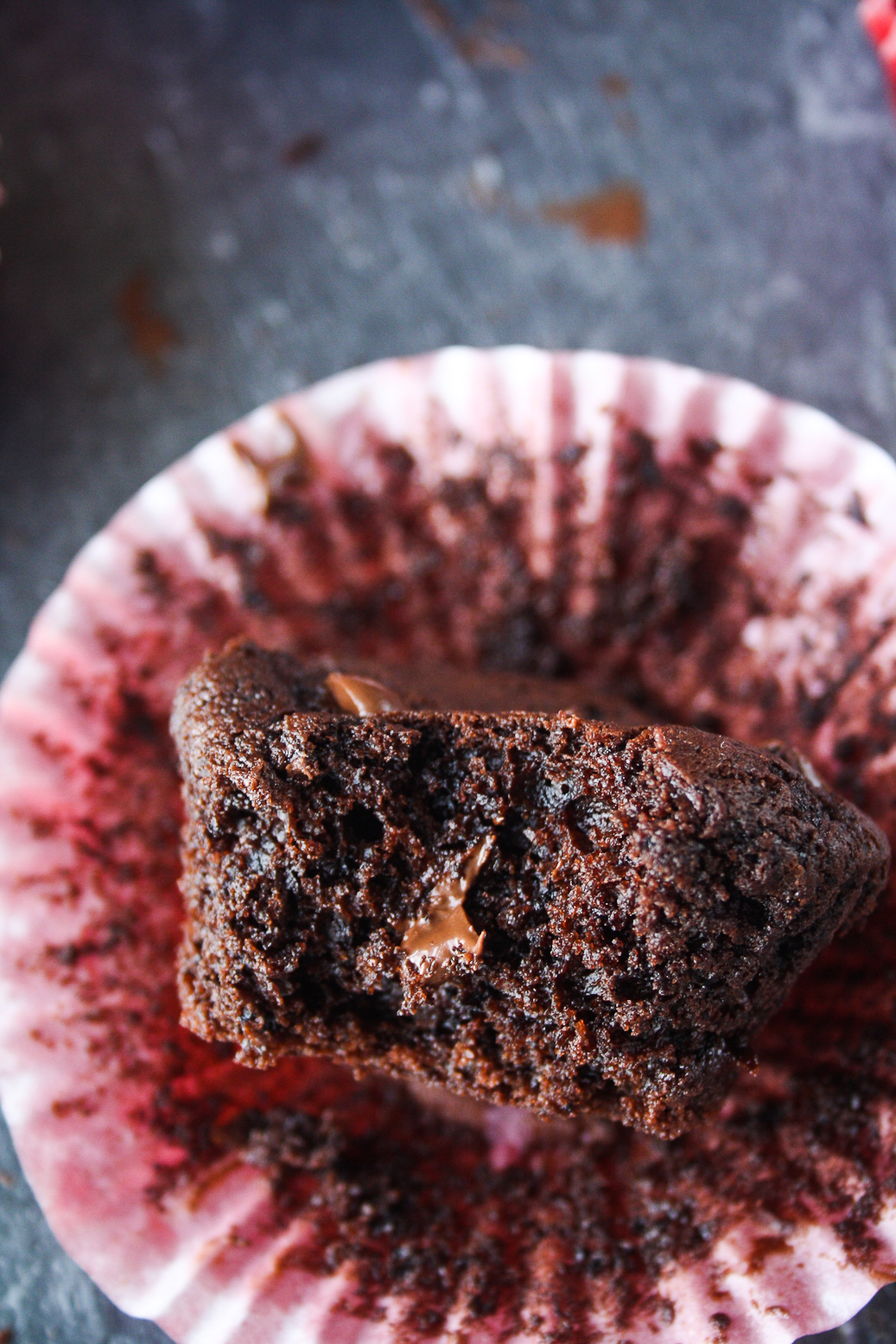 The recipe is from Sally's Baking Addiction, and I've made these muffins before, but this time around I reduced the sugar and chocolate chips just a bit. I found them to be just the right amount of sweet and absolutely packed with intense chocolate flavour.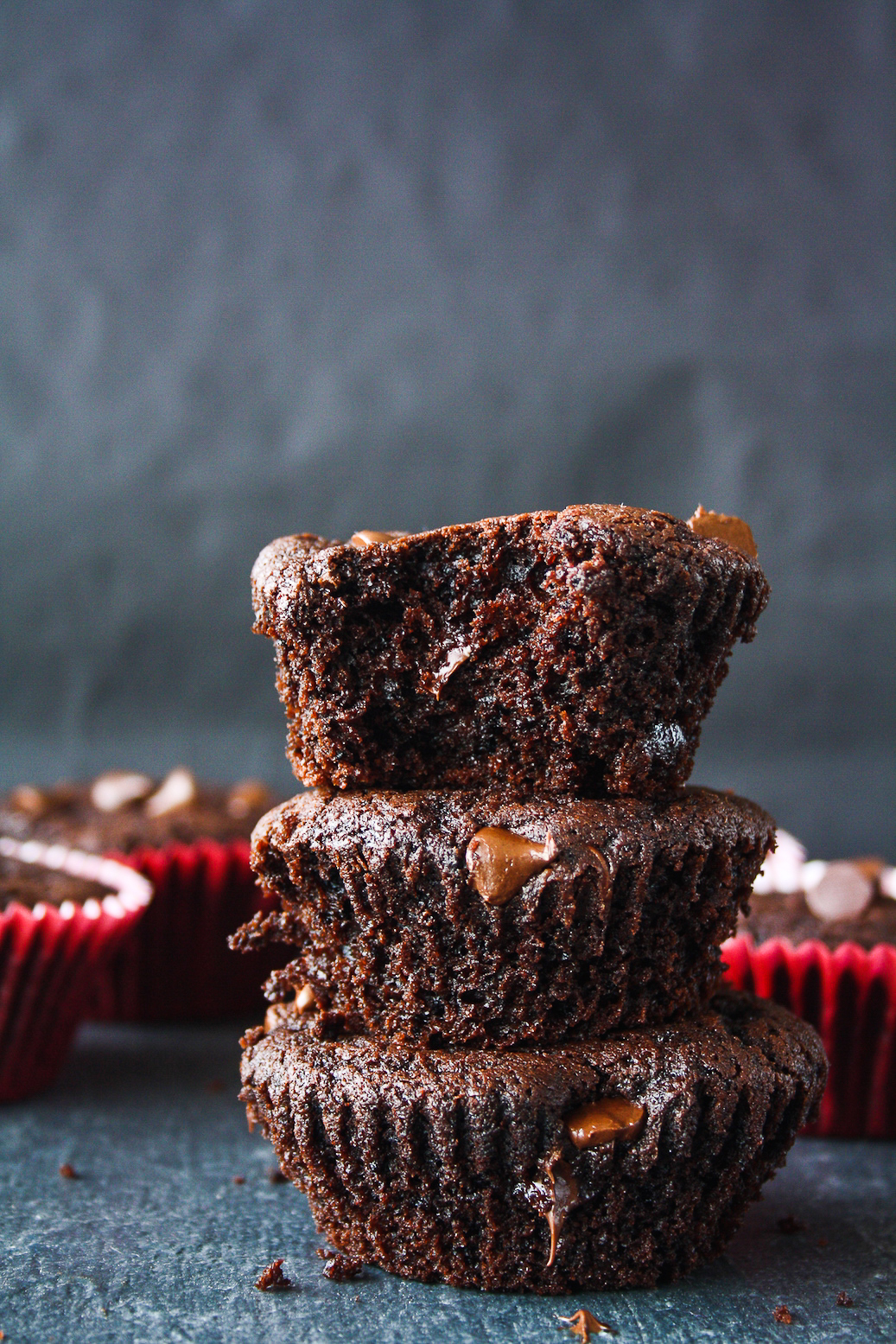 I was amazed at just how wonderfully soft these muffins are. The yoghurt has a lot to do with it of course, as does the heavenly combination of melted butter and dark chocolate which is how the best brownies begin.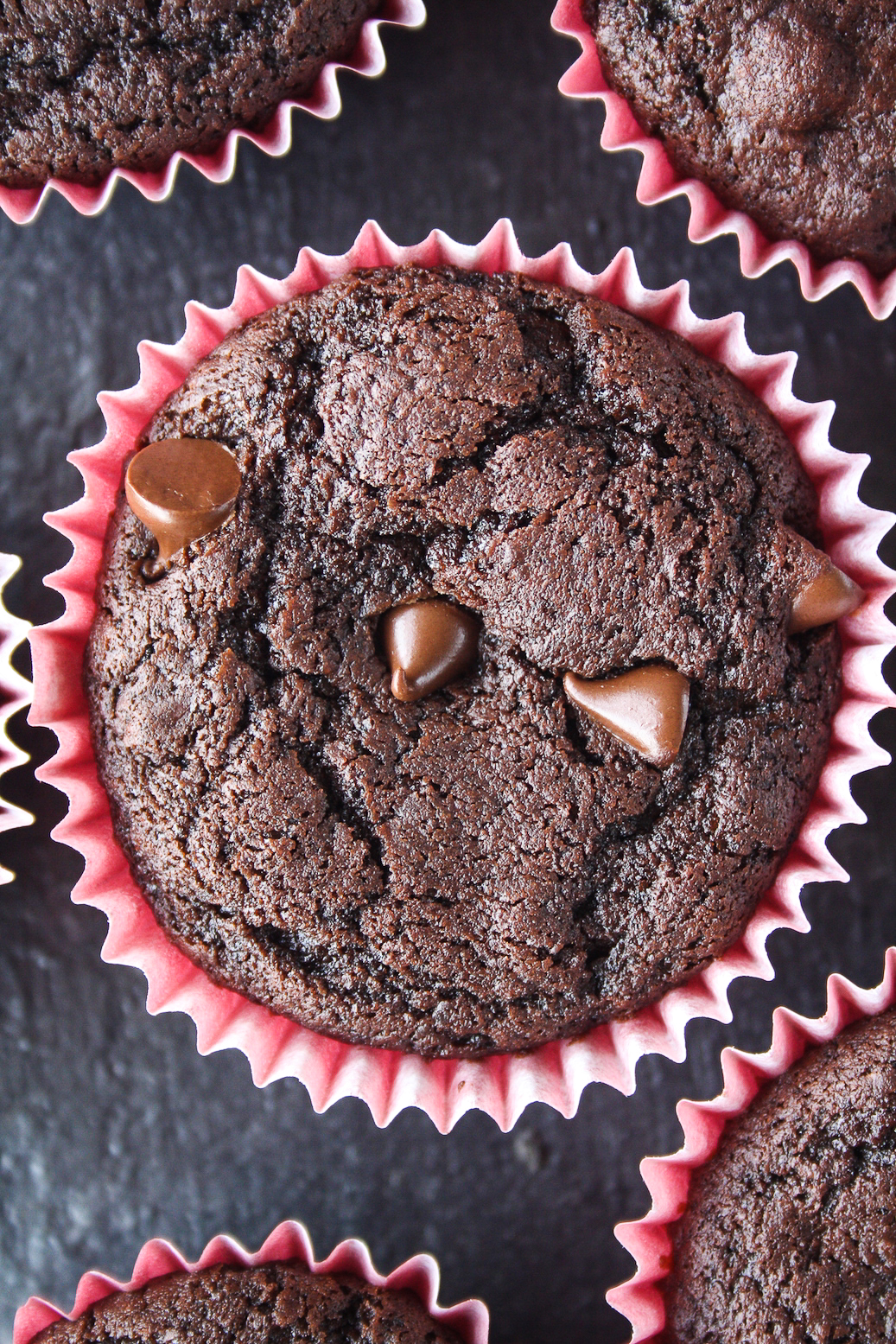 They get a crispy crust which gives way to a super moist, super tender muffin underneath. Unlike regular muffins, these have lesser flour and are heavier on the chocolate so they don't rise very tall. But they do become incredibly light and fluffy despite all that. Seriously, they're irresistible.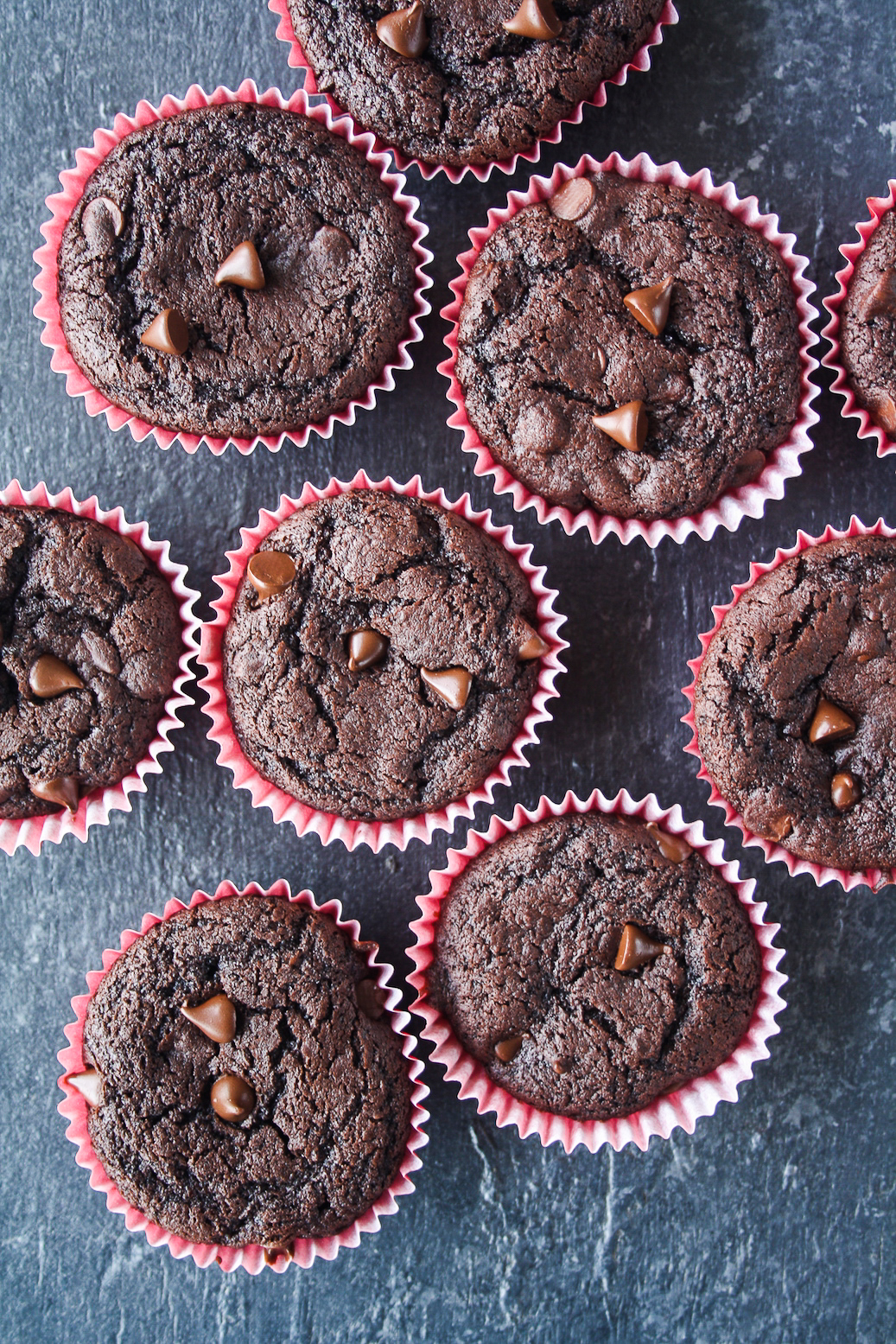 With cocoa and chocolate chips, each bite packs a punch and it'll satisfy even the most monstrous chocolate cravings. Definitely let them cool completely before you dig in because they are fragile and will break if they're still warm. In fact, even chilling them for ten minutes before eating will be great!
I insist you make a batch this weekend, ok?

Brownie Muffins
Rich triple chocolate muffins that taste like brownies!
Author:
The Desserted Girl
Ingredients
½ cup all-purpose flour
⅓ cup cocoa powder
½ tsp baking soda
¼ tsp salt if using unsalted butter
115 gms dark cooking chocolate
115 gms butter, at room temp (1/2 cup)
½ cup caster sugar
2 eggs, at room temp
1 tsp vanilla extract
⅓ cup plain yoghurt, at room temp
¾ cup dark chocolate chips
Instructions
Sift the flour, cocoa, baking soda and salt, if using. Set aside.

Melt the chocolate and butter together in a large heat-proof mixing bowl. You can do this either over a pot of simmering water on the stove, or in the microwave in 10-second intervals, stirring between each. Set aside to cool.

Preheat the oven to 220 C and line 12 muffin moulds with liners or grease them. Liners are recommended because these muffins are quite fragile

Now stir the sugar into the cooled chocolate mixture, followed by the eggs and vanilla. You can beat them in by hand or use a hand mixer.

Once the eggs are properly mixed in, stir in the yoghurt. Finally, fold in the flour mixture. If the batter seems a little uneven, run a hand mixer through it to smoothen it out.

Fold in the chocolate chips, then divide the batter equally among the muffin moulds and bake for 5 minutes at 220 C to help them get an initial rise, then reduce the temperature to 175 C and continue baking for about 15 minutes till the muffins have developed a crust and a toothpick poked in the center comes out clean.

Allow the muffins to cool completely on a wire rack, then dig in! Store them at room temperature in an airtight tin for 3 to 4 days, although in humid environments, I recommend transferring them straight to the fridge. Happy baking!
Notes
*Feel free to use ¾ cup sugar and 1 cup chocolate chips if you'd like the muffins to be sweeter.