Every so often, a respectable dessert isn't a bad idea at all. The less the guilt, the more you can eat. Or at least, that's my logic. Bonus points when said dessert tastes like a million bucks!
These carrot muffins are free of added fats and refined sugar, plus they've got….carrots. Veggies in cake, yay!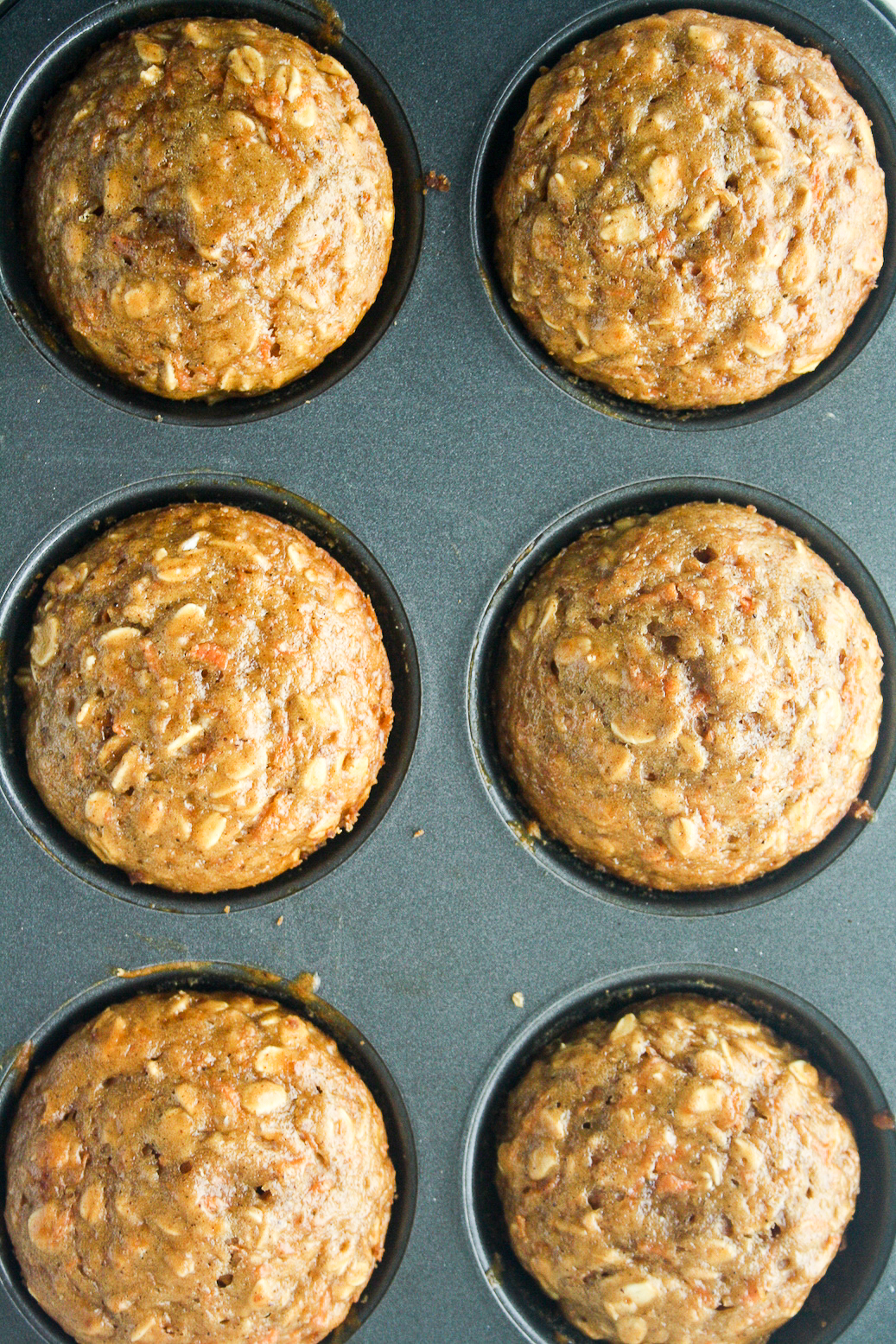 I saw this recipe on Running With Spoons and it had me hooked because honey and yoghurt are two of my favourite healthier ingredients to bake with. I made a small batch and was totally in love. I used regular milk, but you can keep the recipe dairy free if you like. The muffins are hearty thanks to rolled oats
, flavourful thanks to cinnamon and grated carrots!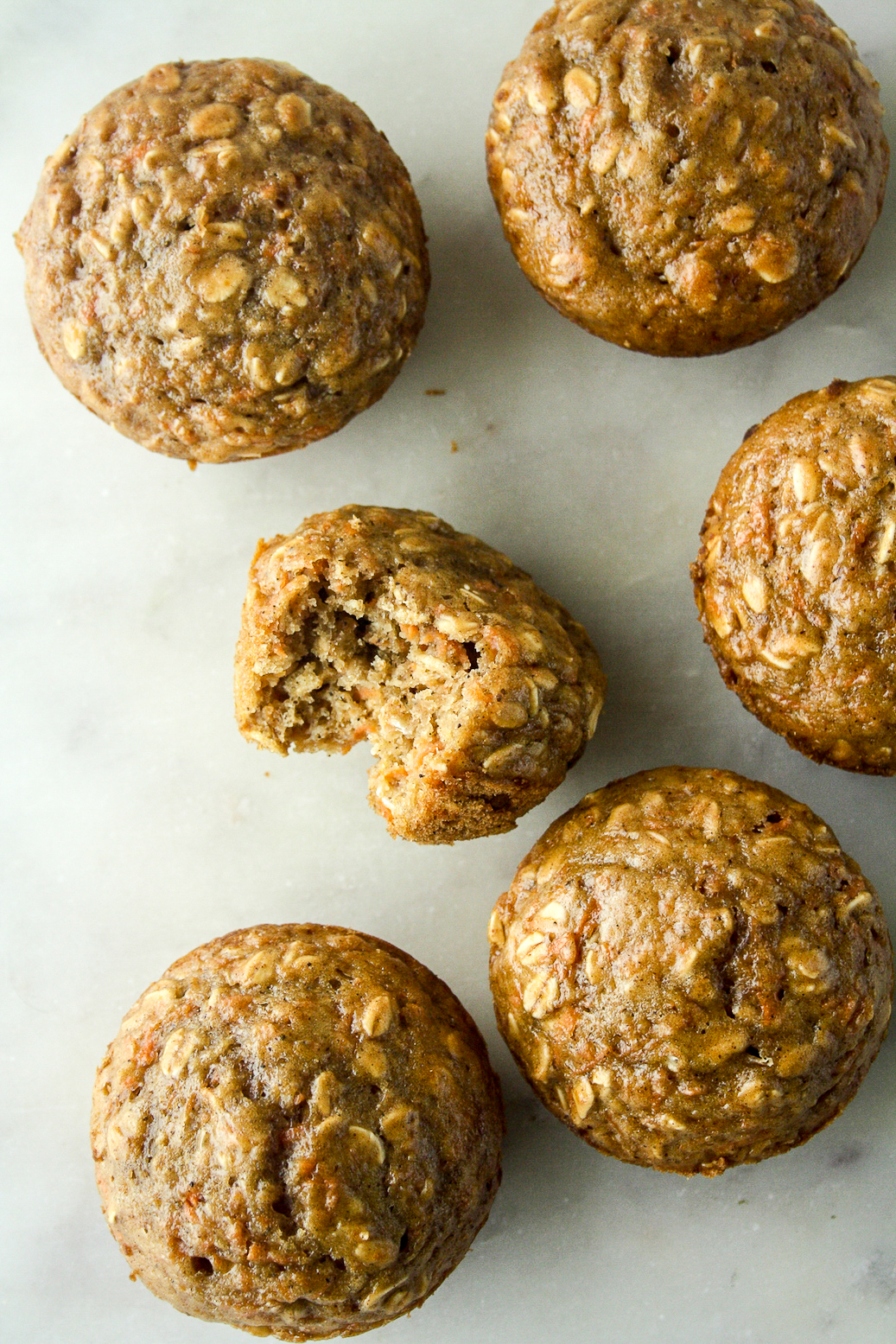 The recipe uses all-purpose flour, and although you could use some wholewheat instead, the end result will be a little denser. The egg is therefore crucial for some lift and softness and the yoghurt adds lots of fabulous moisture. Coconut sugar
and honey keep the muffins just sweet enough. If you'd like more sweetness, use more honey or brown sugar instead although then of course, they're no longer naturally sweetned.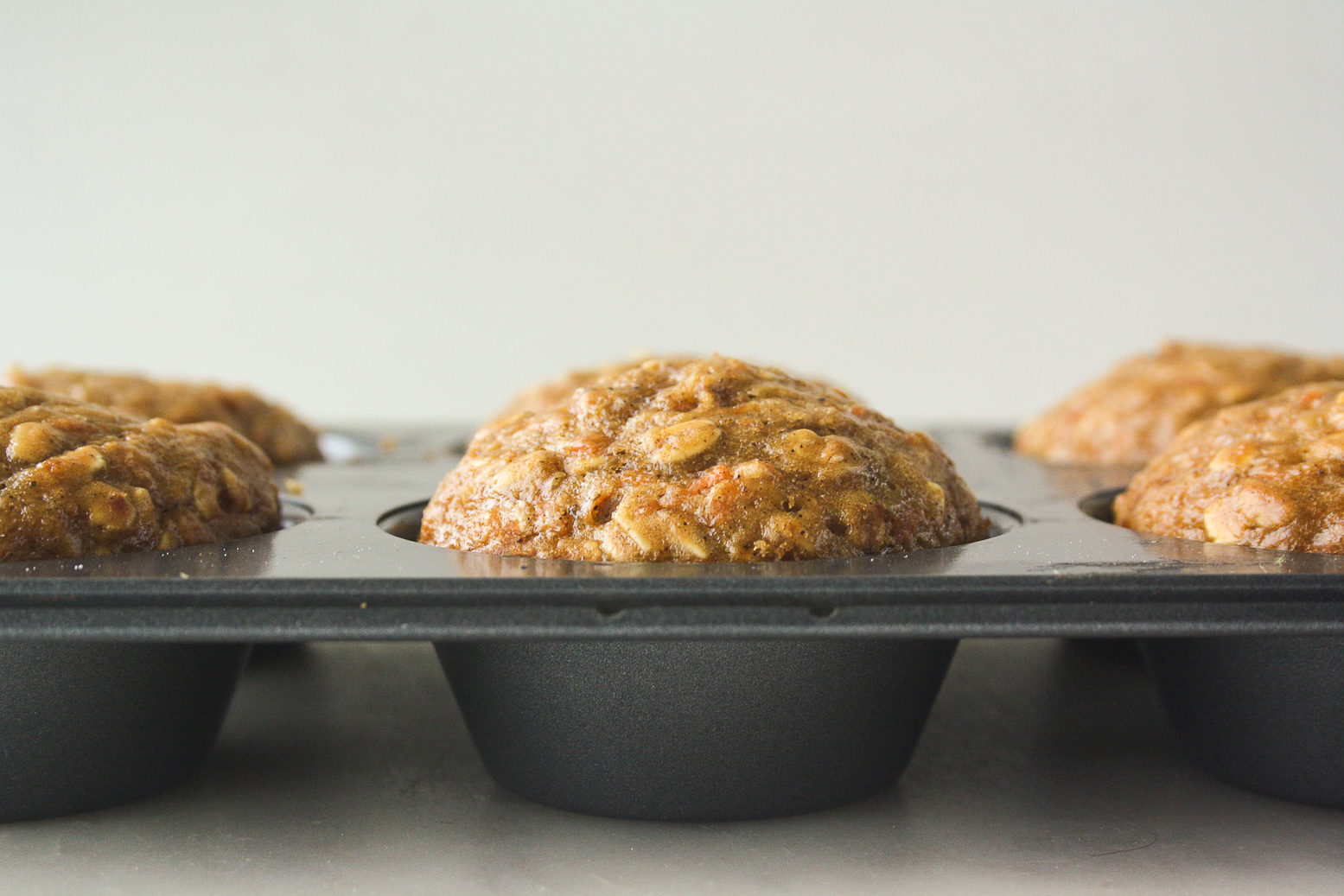 The muffins are slightly chewy because of the oats and though they're not as fluffy as 'regular' muffins, they're very tender and very soft. I absolutely loved them! They're exactly like carrot cake, just a little better for you which is always a good idea!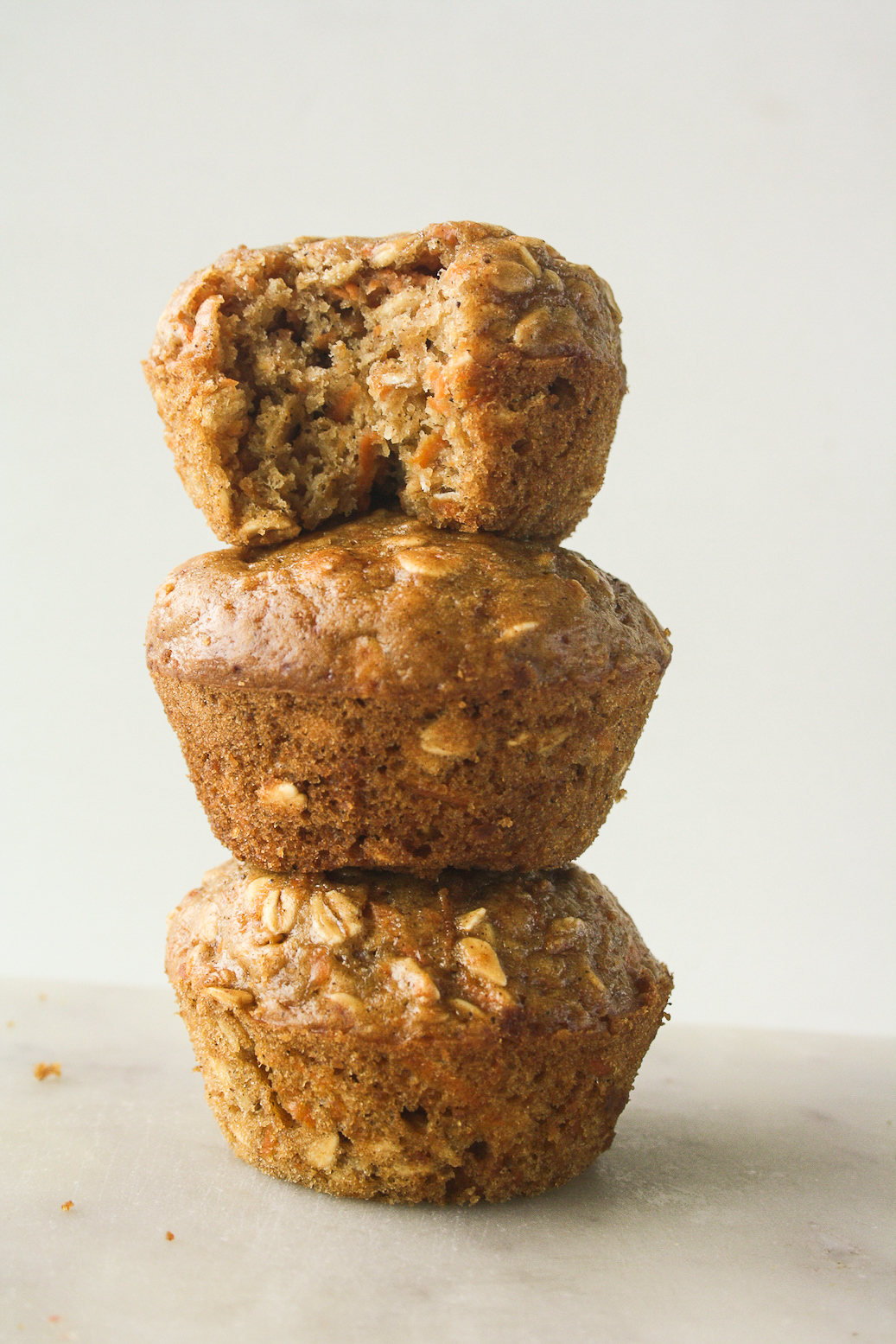 The batter will look runny at first, but oats absorb a lot of moisture, so don't worry, they'll bake up just fine! Hope you try these soon 🙂
Please read the recipe notes before beginning.

Healthy Carrot Muffins
Moist and tender carrot muffins, naturally sweetened and fat-free!
Author:
The Desserted Girl
Ingredients
½ cup + ⅛ cup all-purpose flour
¾ tsp baking powder
¼ tsp baking soda
½ tsp cinnamon powder
½ cup rolled oats
1 egg
¼ cup plain yoghurt
3 to 4 tbsps honey
2 tbsps milk
⅛ cup coconut sugar
½ cup grated carrot
Instructions
Preheat the oven to 175 C and place liners in 6 muffin moulds, or grease them very well.

In a bow, sift the flour, baking powder, baking soda and cinnamon. Stir in the oats.

In a mixing bow, whisk the egg until frothy, then stir in the yoghurt, honey and milk.

Add the sugar and mix well. Pour this mixture into the flour mixture and fold gently to combine.

Finally, fold in the carrots. The batter will be fairly thin, so you can add a tablespoon more flour, but remember that oats absorb a lot of moisture and so you need that much liquid.

Divide the batter equally among the muffin moulds and bake for 20 minutes, plus an additional 3 to 5 minutes if you'd like the tops browner. A toothpick poked in the center should come out clean.

Allow the muffins to cool for 10 minutes before removing them from the moulds (be extra gentle if you didn't use muffin liners). Eat warm! I prefer to store them in the fridge after day one. If you live in a cool place, they will keep at room temperature in an airtight tin for 3 to 4 days. Happy eating!
Notes
*You can replace half the flour with wholewheat, but the texture will be denser. I haven't tried this recipe with any other kind of flour.

*Without the egg, these muffins will not be as tender and will be denser. You could add a little more milk instead, but the end result will be different. I've heard flax eggs work as substitutes, let me know if you try them!

*For a sweeter muffin, use brown sugar, but the recipe will no longer be naturally sweetened.

*You can use maple syrup and non-dairy milk if you prefer.
Shop this recipe!
This post contains affiliate links.