I'm in so much trouble. If making no-churn ice cream was even a teeny little harder, I'd probably not be getting into this every week. But I'm here now, and regrets are pointless. Plus, I get to eat ice cream at the end of it all. So let's do this!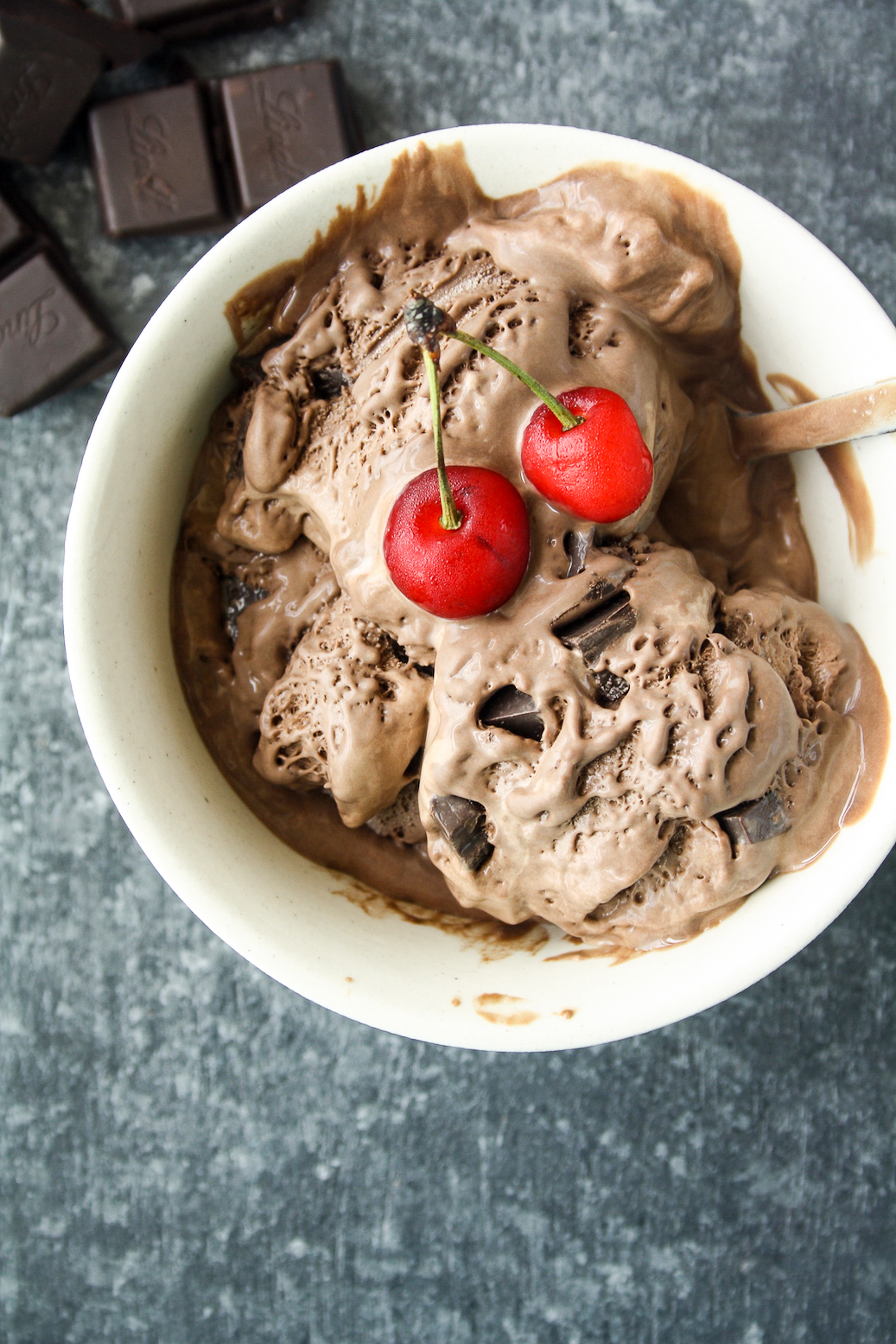 The base is exactly the same as my mango cheesecake ice cream, but of course, this version has melted chocolate aaaaand coffee. It's the most perfect mocha flavour in the world! Compared to the mango, I found the texture of this one a little softer and stickier but so delicious that I'm really not complaining!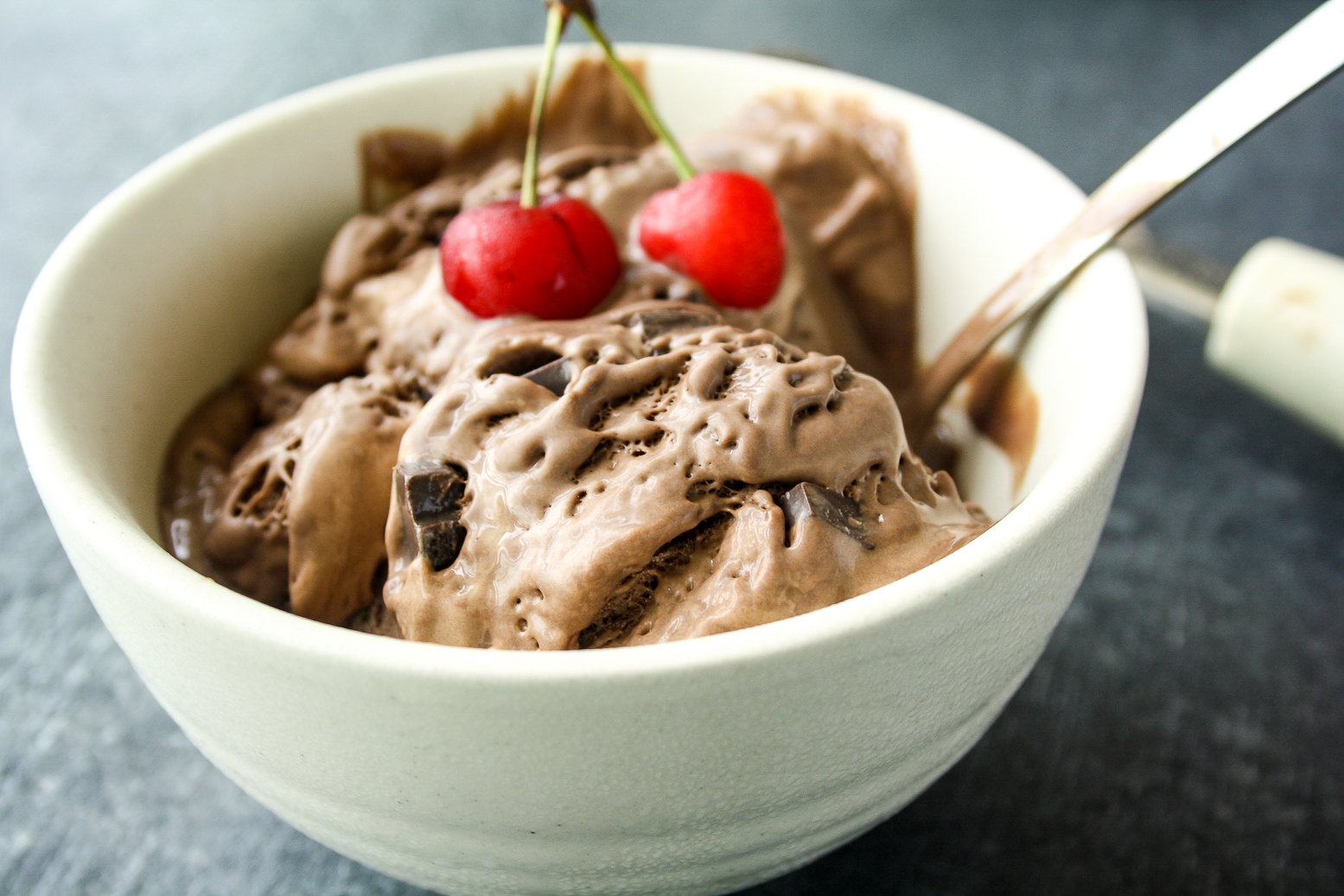 There's bits of chopped chocolate mixed in for some crunch and you can also swap the coffee for cocoa powder: double chocolate ice cream! It's cold, creamy, rich, and super duper chocolatey. I used Lindt dark chocolate here, but make sure whatever you use, it's a good quality one. I also like Mii Spezial (it's my go-to) if you're looking for an India brand.
It takes hardly any time to make and with an overnight freeze, it's all ready to be scooped and devoured! I hope you'll make this soon 🙂

No-Churn Mocha Ice Cream
Rich, creamy, homemade no-churn dark chocolate and coffee ice cream!
Author:
The Desserted Girl
Ingredients
100 gms dark cooking chocolate, roughly chopped
3 tsps instant coffee powder
¾ cup condensed milk
¾ cup chilled whipping cream
Finely chopped chocolate, optional
Instructions
Melt the chocolate in a double boiler, stirring until smooth. Set aside to cool at room temperature.

Once the chocolate has cooled to lukewarm or below, mix in the coffee powder, and then the condensed milk. The mixture will be thick, but smooth.

In a separate bowl, beat the whipping cream on medium speed with a hand mixer until it thickens and forms soft, rounded peaks.

Into the cream, gently fold in the chocolate mixture. If adding the finely chopped chocolate, mix it in now.

Pour the mixture into a freezer safe container and freeze for 12 hours. Scoop and eat immediately! You can store this for 2 to 3 weeks 🙂 Happy eating!
Notes
*Use any instant coffee powder that you like. My favourite is Bru. You can also swap the coffee with cocoa powder (1 to 2 tbsps) for a double chocolate ice cream!

*I used Amul whipping cream, and I usually store in the fridge itself. For best results, chill the cream at least 24 hours in advance and 30 minutes before you whip it, chill the bowl and beaters as well.
Shop this recipe!
Check out my full list of baking essentials here!
This post contains affiliate links.