I've come to enjoy making granola almost as much as cookies. Maybe even more because nothing is faster and easier to make than granola. Who am I and what have I done with original me.
These bars are packed with the good stuff like oats and almonds, plus a ton of almond butter aaaand cocoa. So basically, these are chocolate granola bars. Breakfast or dessert, I'm not judging.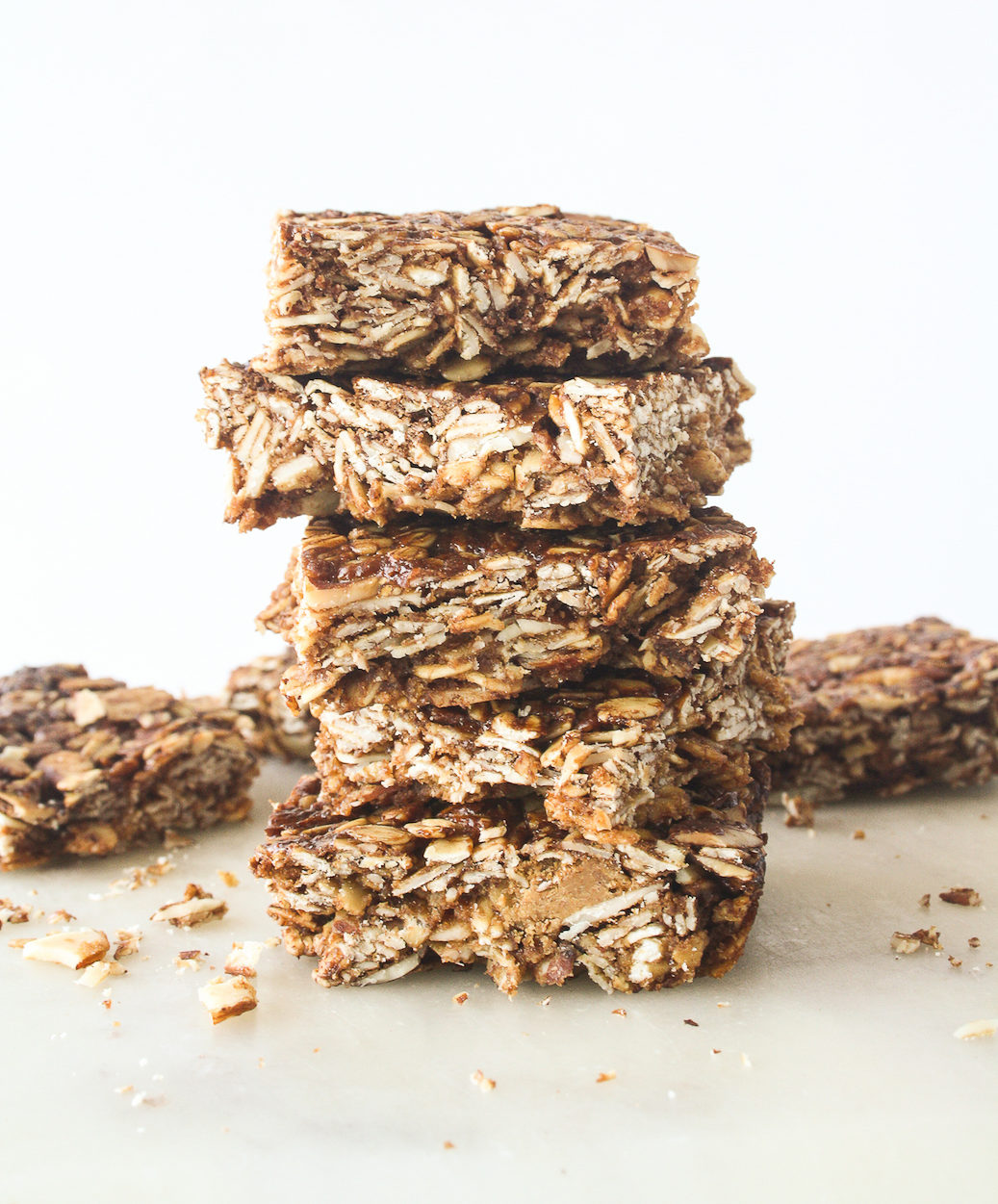 Inspired by these peanut butter bars, these are rich in good fats, protein, fibre and basically everything that this cake probably doesn't contain. It's all about balance, people.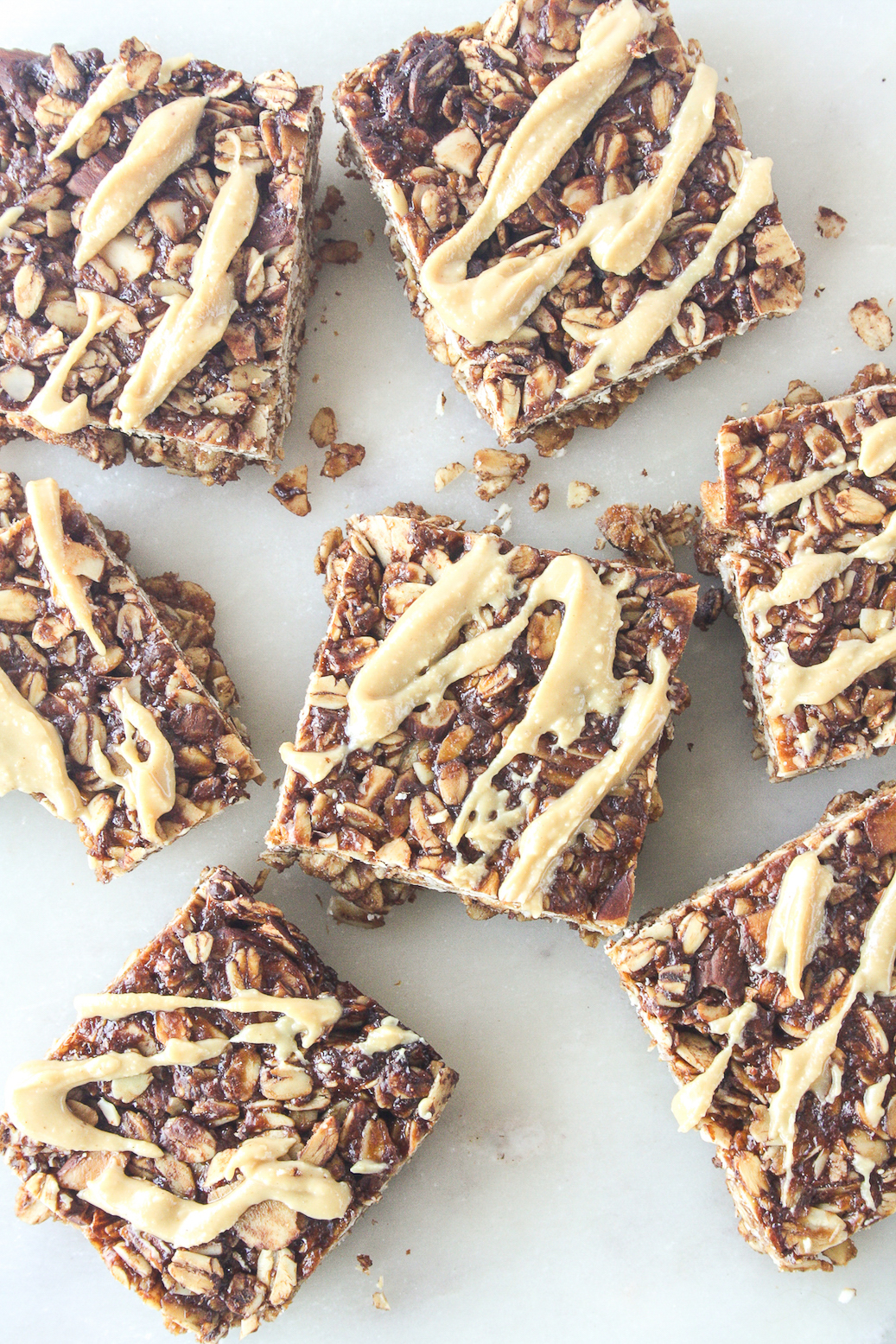 They're even more delicious with a little peanut butter drizzled on top. Crunchy, chewy, chocolatey, honey-sweetened (or maple syrup) and full of almonds
. These are some very addictive granola bars. Perfect for snacking on with no guilt attached!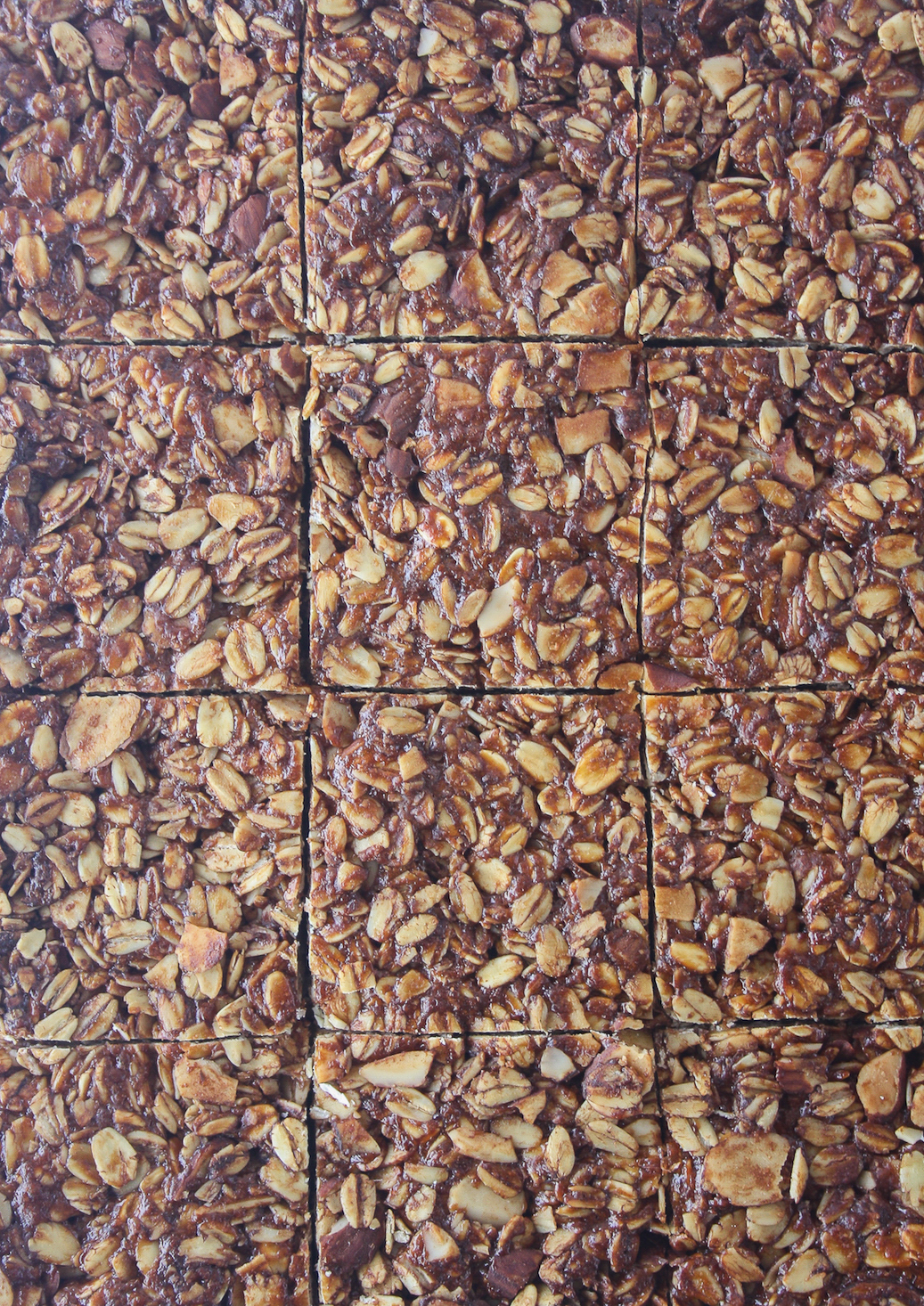 This is also a very very quick recipe to make and the bars stay just fine at room temperature. I love not having to worry about fridge space! Make these today 😀

Almond Butter Granola Bars (Vegan, GF)
Chewy, crunchy, healthy granola bars made with almond butter and cocoa!
Author:
The Desserted Girl
Recipe type:
Vegan, Gluten Free
Ingredients
2 cups rolled oats
¾ cup flaked almonds
1 tsp cinnamon powder
1 tbsp cocoa powder
½ cup almond butter (unsweetened)
1 tbsp olive oil or coconut oil
⅓ cup honey (or maple syrup)
1 tsp vanilla extract
Instructions
Grease an 8" square baking pan, then line with baking paper, leaving an overhang so that you can lift the bars out when they're done. Preheat the oven to 175 C.

In a mixing bowl, combine the oats, flaked almonds, cinnamon and cocoa.

In a smaller bowl, mix the almond butter, honey and vanilla very well. The mixture is thick, but make sure you mix it till smooth.

Pour onto the oats mixture, and stir to combine using a silicone spatula. I actually found it easier to use my hands, since the mixture is fairly thick. Make sure the oats are properly moistened.

Press the mixture firmly into the prepared pan, making sure it's even.

Bake for 20 mins then an additional 5 to 10 mins depending on how brown you want the top. Rotate the tray halfway through baking. The bars are done when the edges have darkened and pulled away from the sides. The centre may still seem soft but will firm up as it cools.

Lift using the edges of the baking paper and set on a wire wrack to cool completely. Peel the paper off the edges, then slice into 16 square or 8 rectangular bars.

Store in an airtight tin at room temperature. Happy snacking!
Notes
*Rolled oats make for a better texture, but instant oats can be used too.
Shop this recipe!
This post contains affiliate links.