I have a massive weakness for moist, citrusy cakes. I'll go through slice after slice if no one's looking. And surprise surprise, a sugary buttery caramel-like glaze knocks my self control completely out the window.
But um, it's Monday and cake is good, right? Right.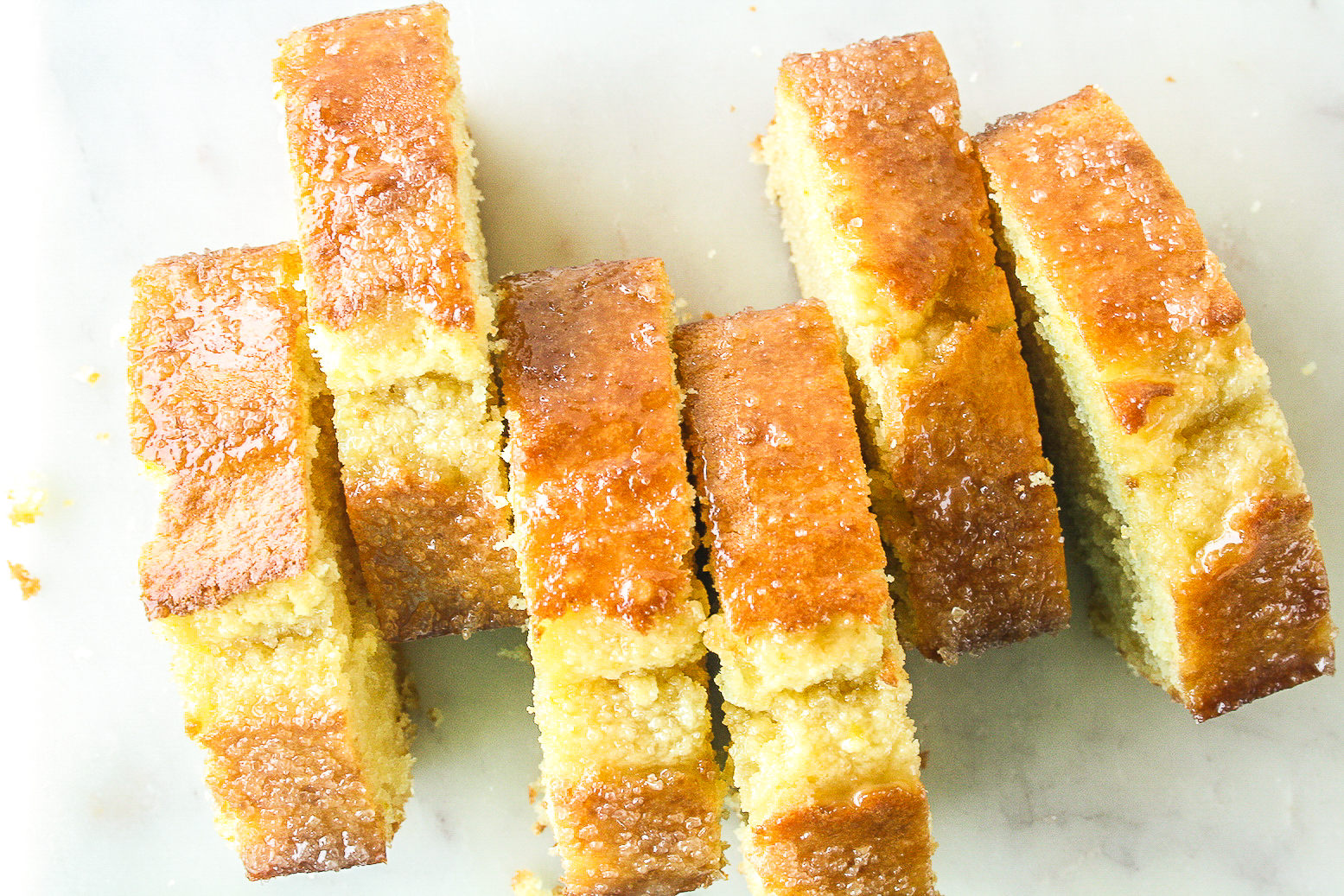 This amazingly sunshine-y cake is not exactly a traditional pound cake, but has all of the fabulous texture of pound cake. It's on the denser side, but tender. Buttery but light. And just generally, one of those amazing recipes you must put away in the classic section.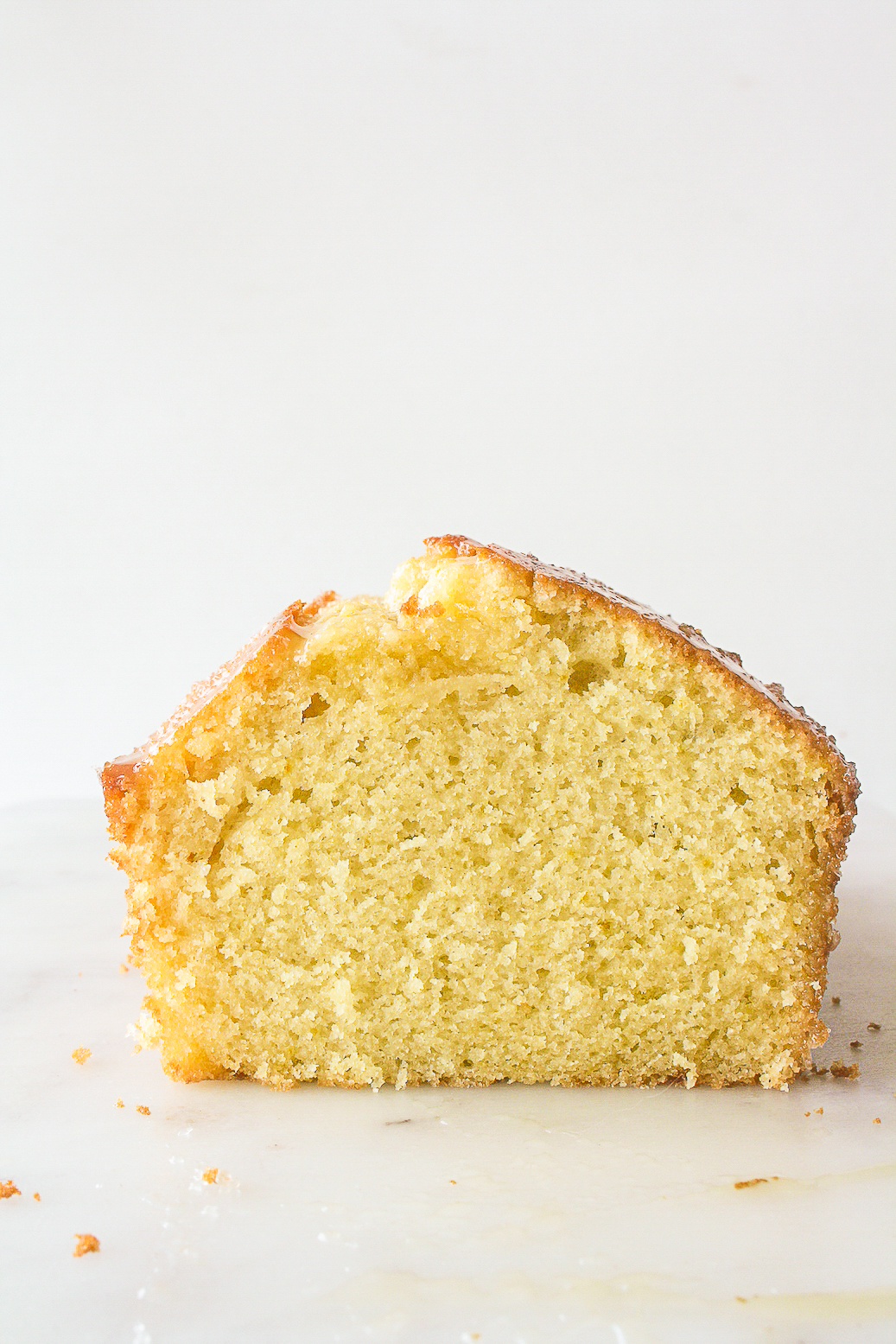 This recipe from Sally's Baking Addiction and this one from King Arthur Flour have a lot in common, but the second one also has a whiskey glaze which I had to try. Normally I don't ice or frost cakes unless they really need it. Even by itself, this cake is amazing, but the glaze adds a little crunchy sweetness which is irresistible. It tastes like caramel and butter and everything nice! Also whiskey makes it kinda fun (you can't really taste it if that's a concern, but it adds a subtle flavour).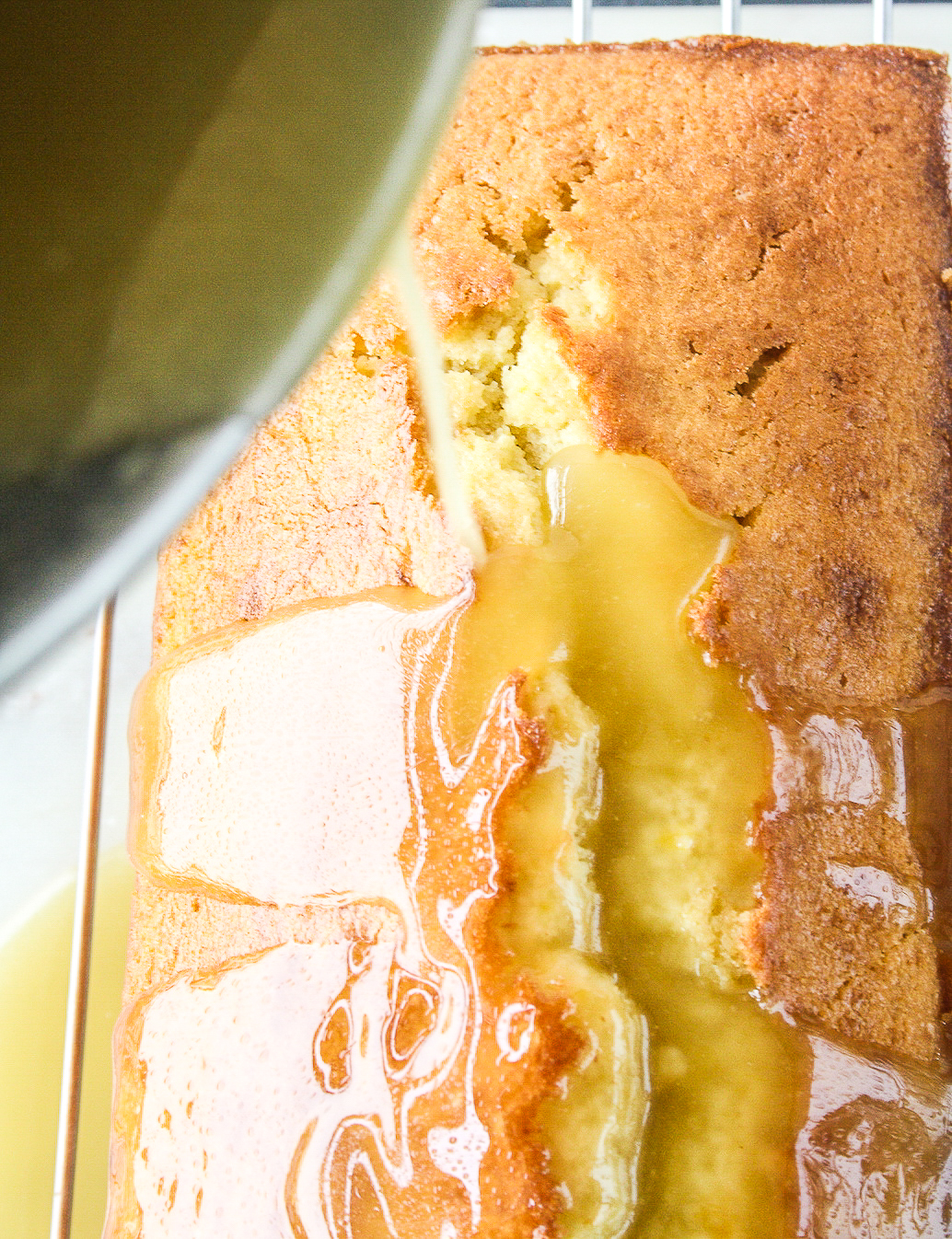 I halved the actual cake recipe to fit a loaf pan (as opposed to a large bundt), then reduced the sugar in the cake, and in the glaze too. This was still plenty sweet. I also used more orange zest and just a little vanilla goes a long way here because you want the orange flavour to shine.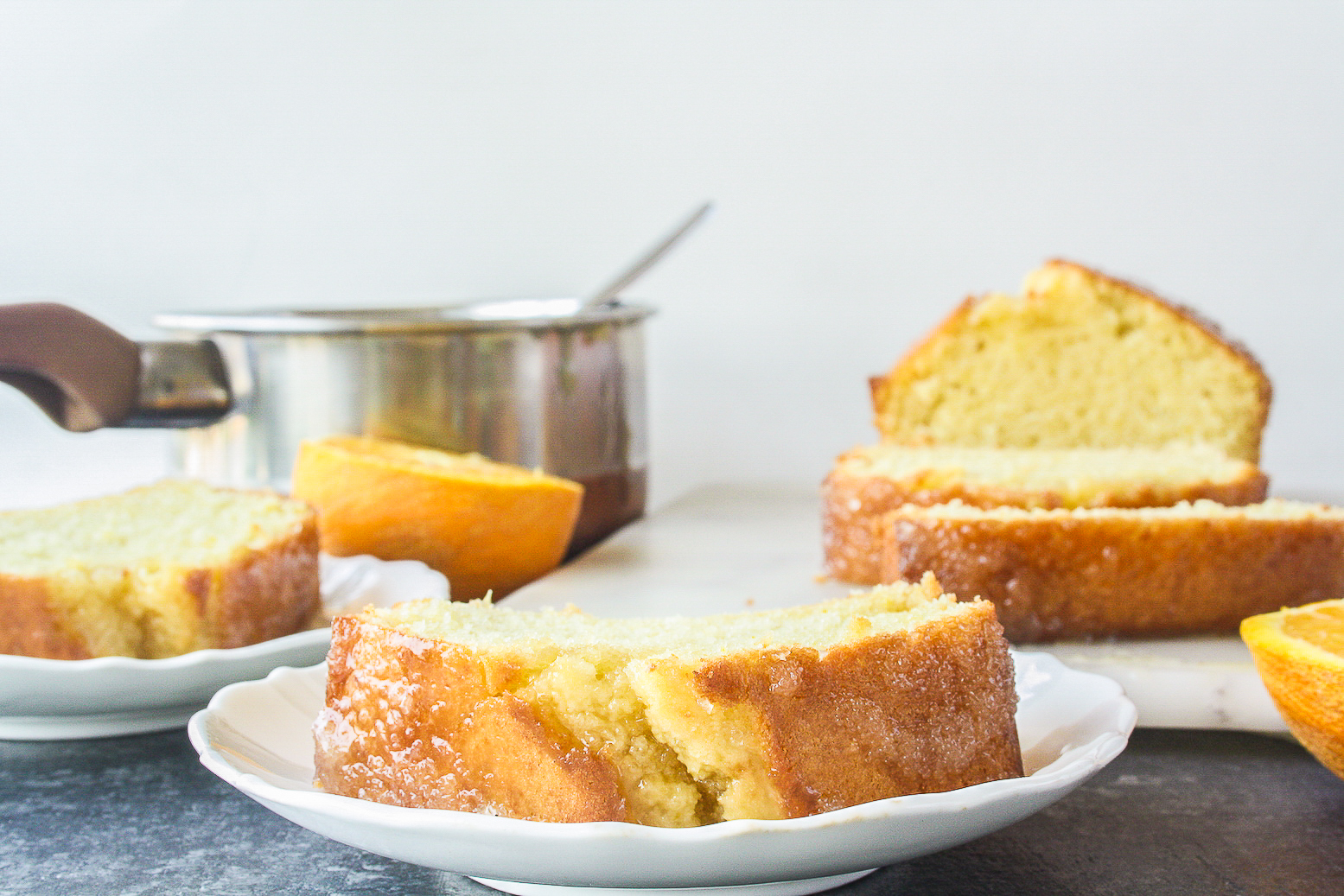 The epic moisture comes from soured milk and orange juice. I was tempted to add more juice but the citric acids already make the batter fairly delicate so I didn't go down that road. It's ok if it seems to curdle a little, everything stabilises when you add the flour. It's aaallll good.
Please just look at that texture.
The hot glaze is poured over the somewhat cooled cake and as it cools further, it sets and forms a little crust on top which is delightful with the soft cake. After the success of a whiskey glaze here, I'm super thrilled that it works just about anywhere!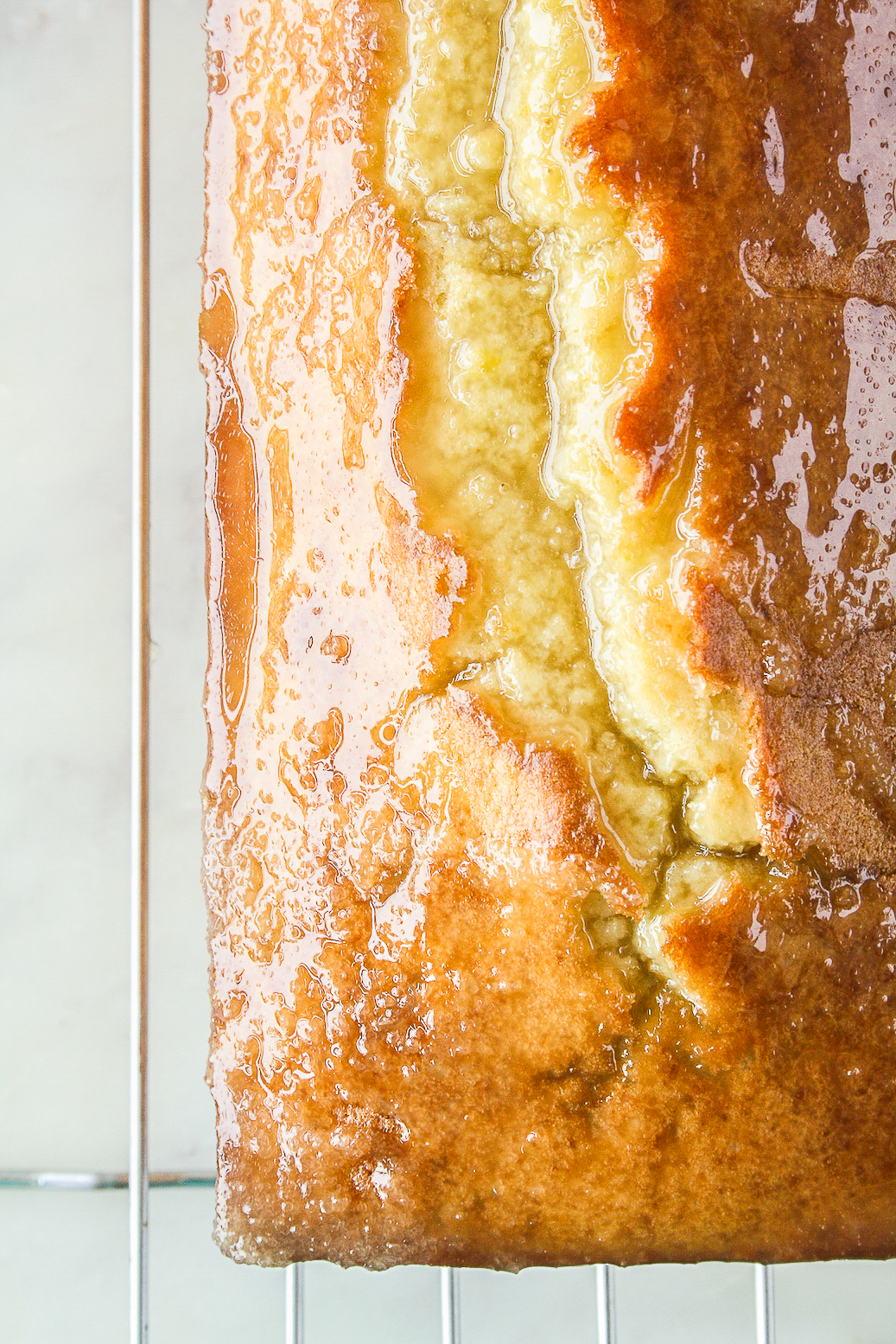 Now go get some oranges and get baking!

Orange Pound Cake with Whiskey Glaze
Moist, citrusy orange pound cake topped with a sticky whiskey glaze!
Author:
The Desserted Girl
Ingredients
For the cake
1 and ½ cups cake flour*
¼ tsp baking powder
¼ tsp baking soda
½ tsp salt if using unsalted butter
⅓ cup milk + 1 tsp lemon juice, at room temperature
½ cup butter, at room temperature (115 gms)
¾ cup caster sugar
2 eggs, at room temperature
½ tsp vanilla extract
1 medium orange, juiced (about ½ cup juice)
Zest of 2 medium oranges

For the glaze
30 gms salted butter, at room temperature (2 tbsps)
½ cup sugar (or ⅓ cup if you don't want it too sweet)
2 tbsps whiskey or dark rum
Instructions
Sift the flour, baking powder, baking soda and salt, if using. Set aside.

Preheat the oven to 175 C and grease a 9x5 loaf tin. You can also line it with greased baking paper for easy removal.

Mix the milk and lemon juice in a small bowl and set aside to sour.

In a mixing bowl, beat the butter and sugar till pale and fluffy. Add the eggs and vanilla and beat well.

Now add the orange juice and zest and beat to combine.

Finally beat in the soured milk and flour mixture alternately, starting and ending with the flour so that the batter stabilises. If it still curdles a little, it's ok. It will smoothen out once all the flour is mixed in.

Spoon the batter into the prepared loaf tin, smoothen the top and bake for 35 to 40 minutes or until a toothpick poked in the center comes out clean. Cover the top with foil to prevent it from getting burnt if it's browning too fast and rotate the tin halfway through the baking time to ensure even browning.

Set the cake aside to cool for about 1 hour. Remove from the pan and set on a tray to catch the drips from the glaze.

To make the glaze, combine all the ingredients in a small saucepan and set on low heat, stirring constantly. Let the butter melt and the glaze start to simmer and appear frothy, then take it off the heat and immediately pour all over the cake.

Let the glaze set for about 10 minutes, then slice thickly and dive in!
Notes
*Cake flour creates a softer end product, which is great in denser cakes like pound cakes. To make your own, measure 1 and ½ cups all-purpose flour, then remove 3 tablespoons from it, and replace with 3 tablespoons of cornflour. Sift well, then sift the other dry ingredients in.

*I haven't tried making this without eggs because they play a big role in that wonderful texture. If you'd like to try, I think ⅓ cup to ½ cup extra milk instead should help keep the batter soft. Let me know how it goes 🙂