I've decided what you need today is a slice (or three) of the fudgiest, gooey-est chocolate cake in the history of the world. And we're throwing a little orange in there because of course we are. Then we're dolloping whipped cream on top and calling it a day.
You guys, this is actually a pretty insane cake. I could have eaten it all in one sitting but I saved some for you.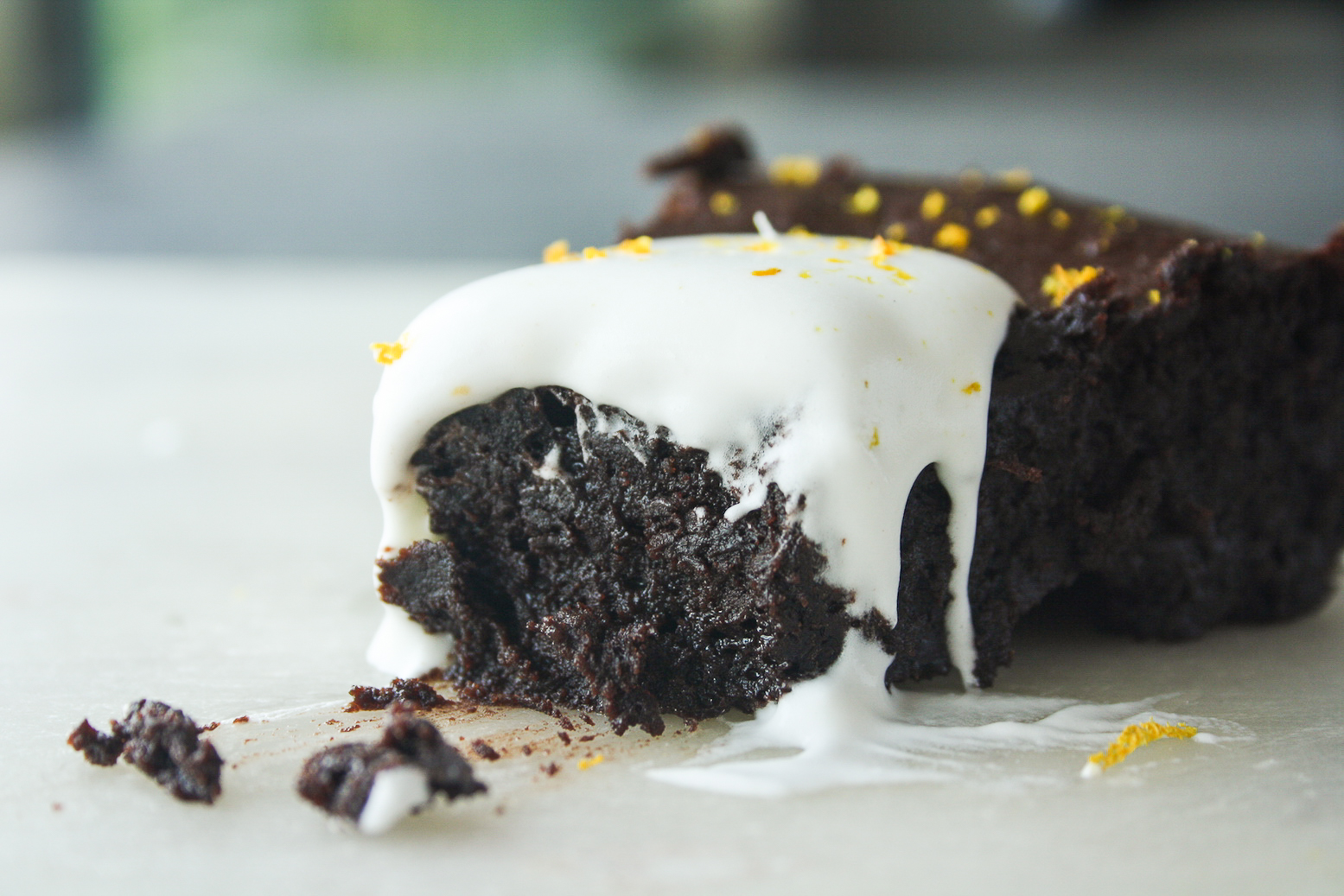 This cake was born out of nothing but a couple of oranges in the fridge and a flawless recipe that needed just a couple of tweaks to include the orange flavour. Juice and zest, for maximum punch and more zest sprinkled on top because look how pretty!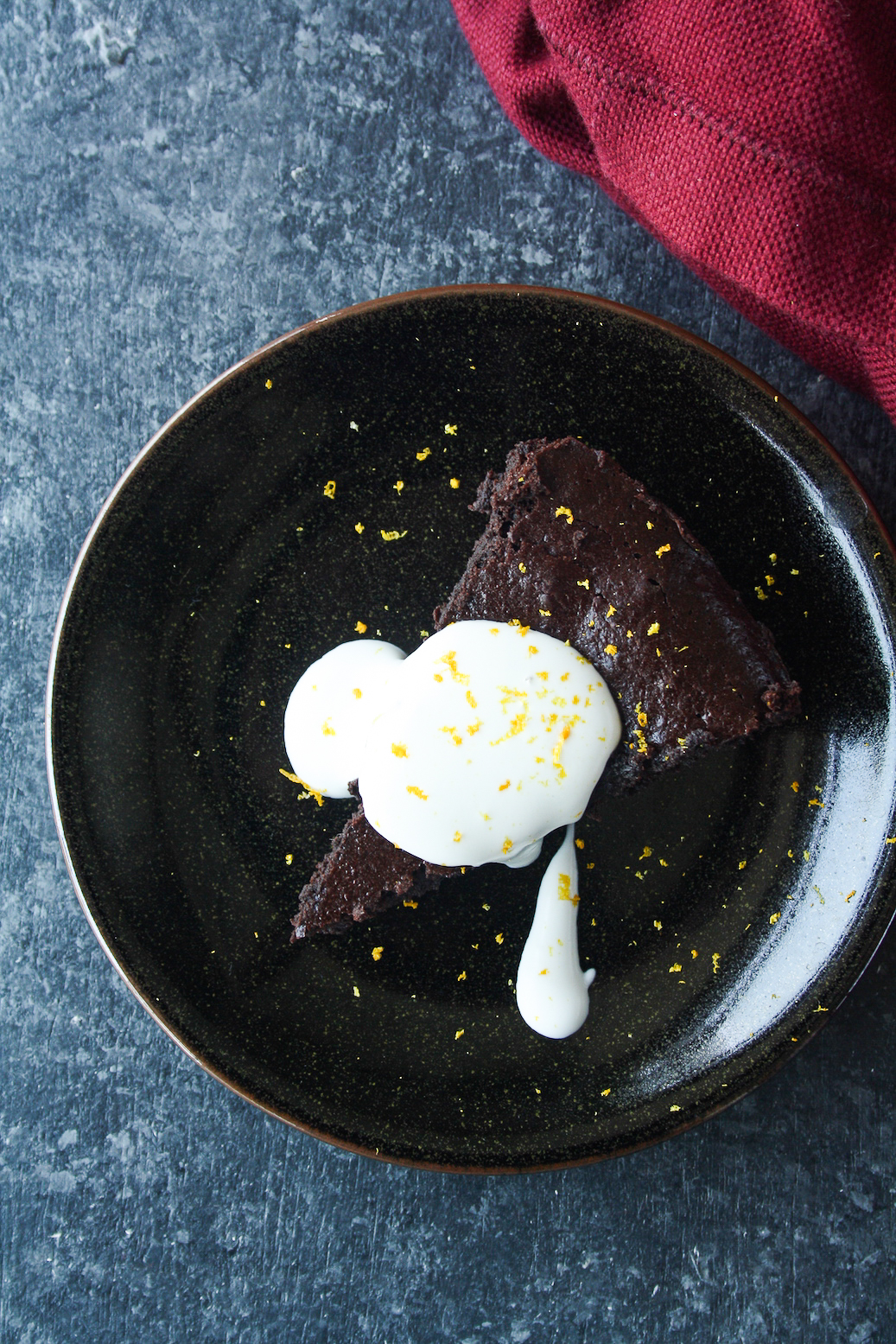 I baked this cake in a skillet for fun, but a springform pan is better to remove the slices because they're gooey and fragile. The first piece out of the skillet was sort of in pieces but after that, it was smooth sailing. You can use either!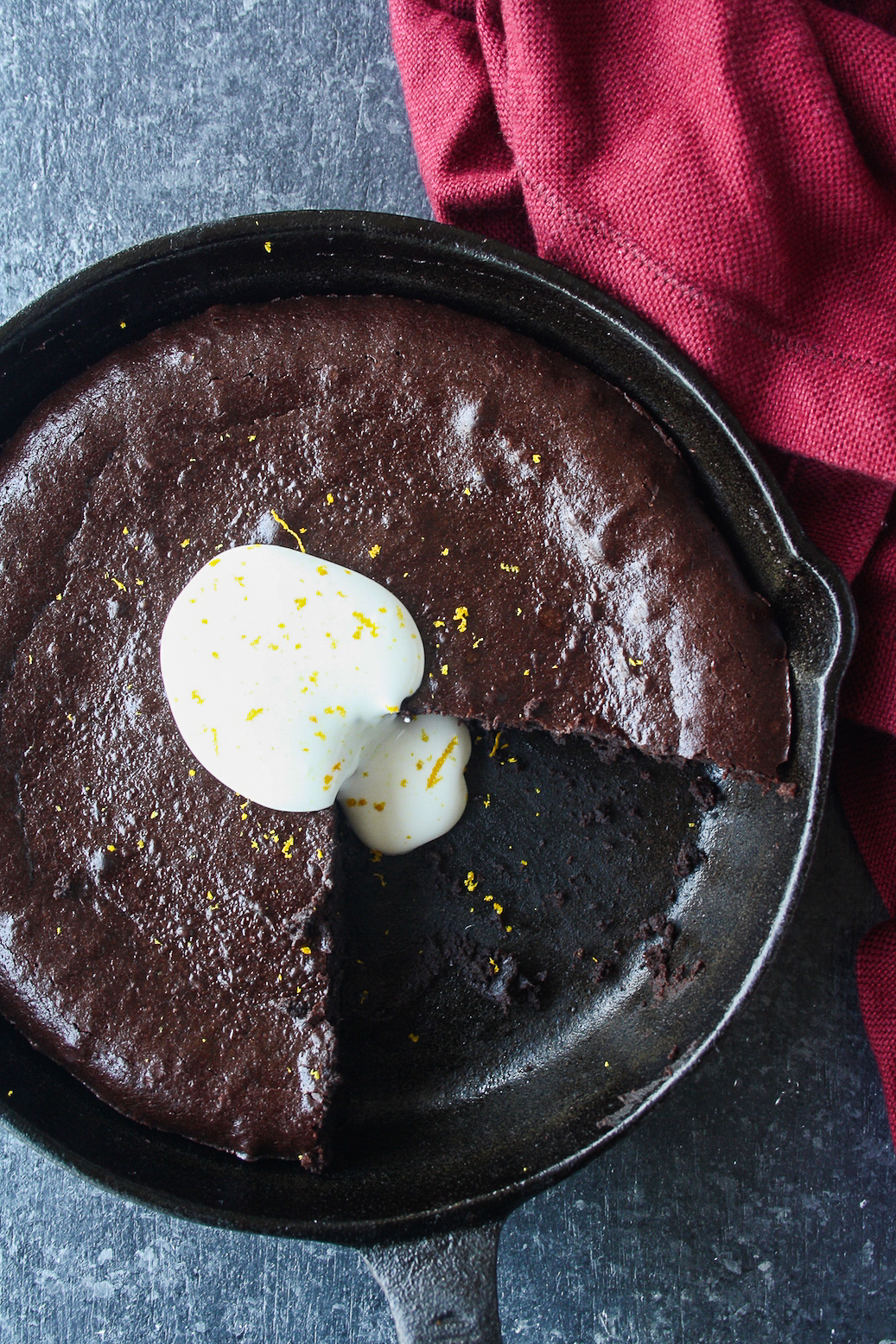 The cake comes together very quickly, bakes up into a nicely crackly, flaky top and the inside remains fudgy and so so decadent. The orange shines through and takes it a very very special level!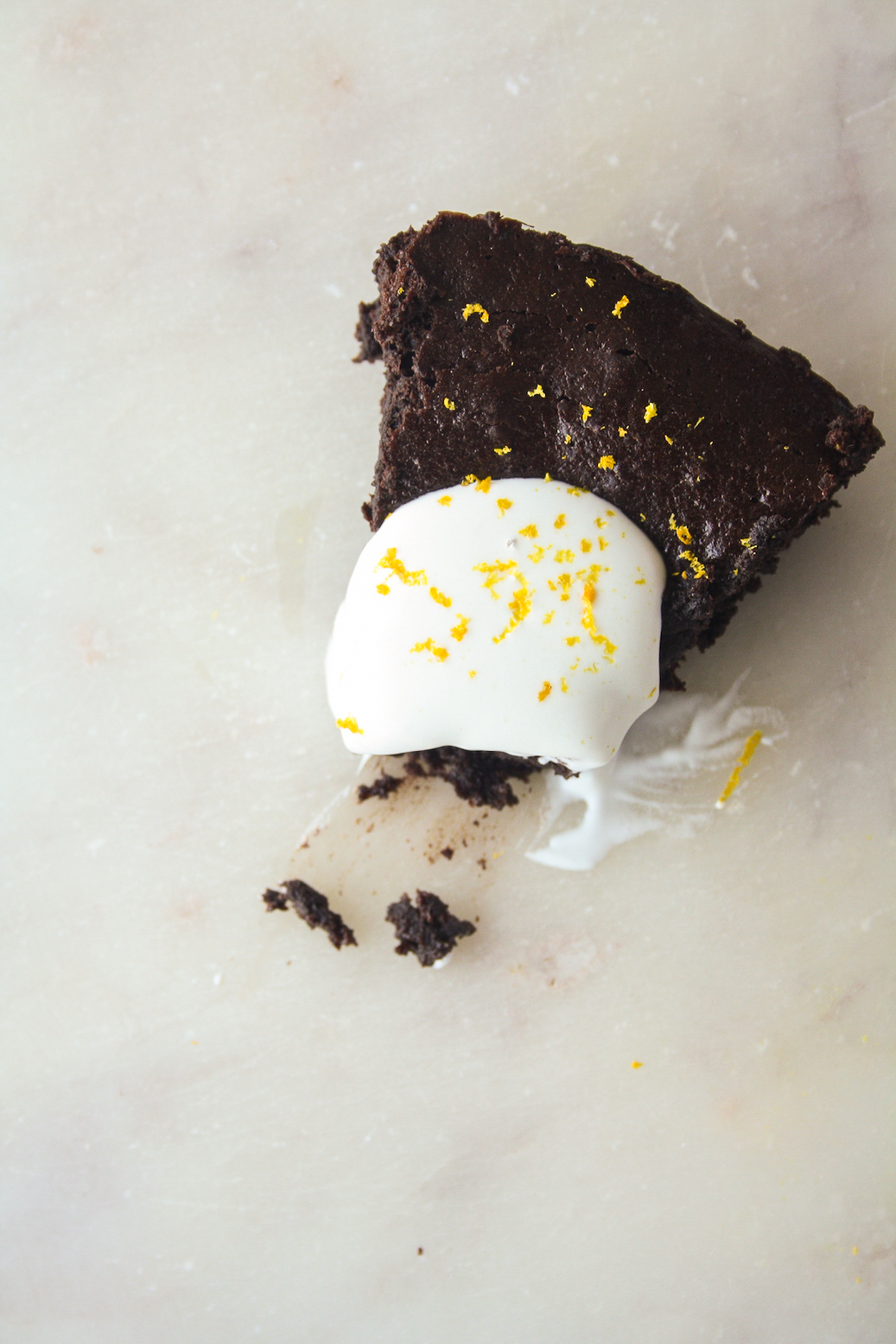 Definitely make this now!!

Flourless Chocolate Orange Cake (Gluten-Free)
Rich, fudgy flourless chocolate infused with fresh orange zest and juice!
Author:
The Desserted Girl
Ingredients
100 gms roughly chopped, room temp dark cooking chocolate*
115 gms room temp butter, cubed (1/2 cup, salted or unsalted)
½ cup cocoa powder
3 tbsps fresh orange juice
Zest of 1 medium orange
¾ cup caster sugar
3 eggs
1 tsp vanilla extract
Instructions
Melt the chocolate, butter and cocoa in a bowl set over a saucepan of simmering water. If you have a heatproof mixing bowl, you can use that for this step and minimize dishes. Stir the mixture frequently till smooth. Set aside to cool for a few minutes.

Preheat the oven to 190 C and grease an 8" springform pan or iron skillet. Set aside.

Into the warm chocolate mixture, add the orange juice and zest.

Add the sugar and stir well till dissolved.

Add the eggs and vanilla and beat well for 2 to 3 minutes, making sure the eggs are fully incorporated. A hand mixer helps here.

Pour the batter into the prepared dish and bake for 20 to 25 mins or until a toothpick poked in the middle comes out with only a few moist crumbs. Allow to cool for 15 minutes, then slice and serve with whipped cream!
Shop this recipe!
This post contains affiliate links.