As with the first Smitten Kitchen cookbook, I'm going through the new one, Smitten Kitchen Every Day
like it's going to evaporate from my hands in the next four minutes. So, so hard deciding what to bake first! The recipes are fun, approachable and most important, always delicious. I've followed Deb and her amazing writing for many years now, and if you don't already, I really think you should!
(I'm mildly obsessed).
And also, shortbread should only be made with olive oil from here on. Butter, what butter?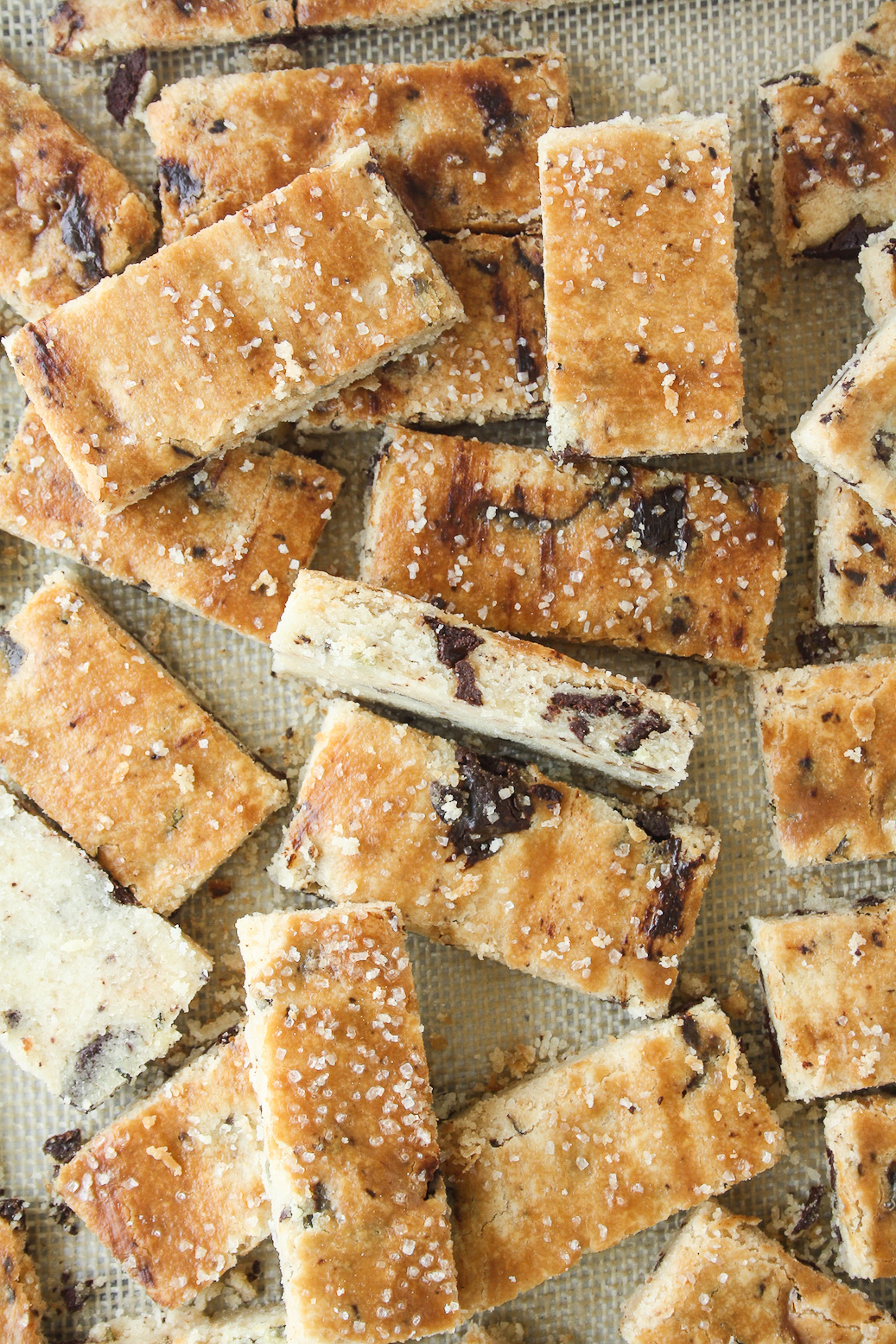 It's a little crunchy, a little crumbly, filled with the unique but subtle flavour of fresh rosemary. And of course, there's dark chocolate chunks because how could they not be in there. The olive oil keeps them vegan (you can simply skip the cream that's brushed on top before baking if no dairy is something you're looking for) and somehow, I didn't miss the butter at all. Quite amazing, because I always thought butter is better!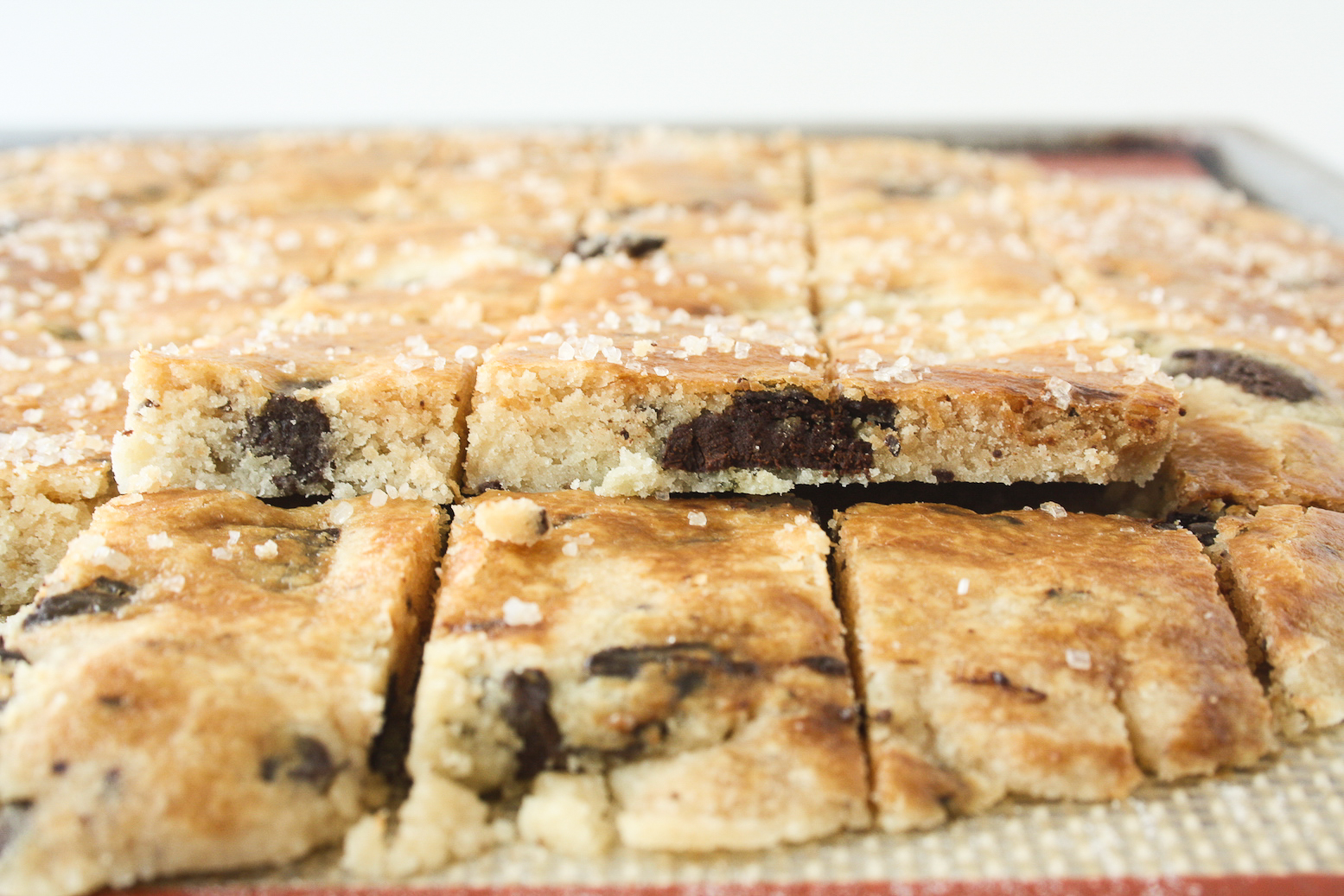 The only thing I had trouble with was bringing the dough together because shortbread tends to be a little crumbly. Make sure your chocolate chunks are small and evenly chopped so that they don't make rolling the dough out a big task. The warmth of your hands will help soften the dough but if you aren't able to roll it out into a perfect circle, it's really fine.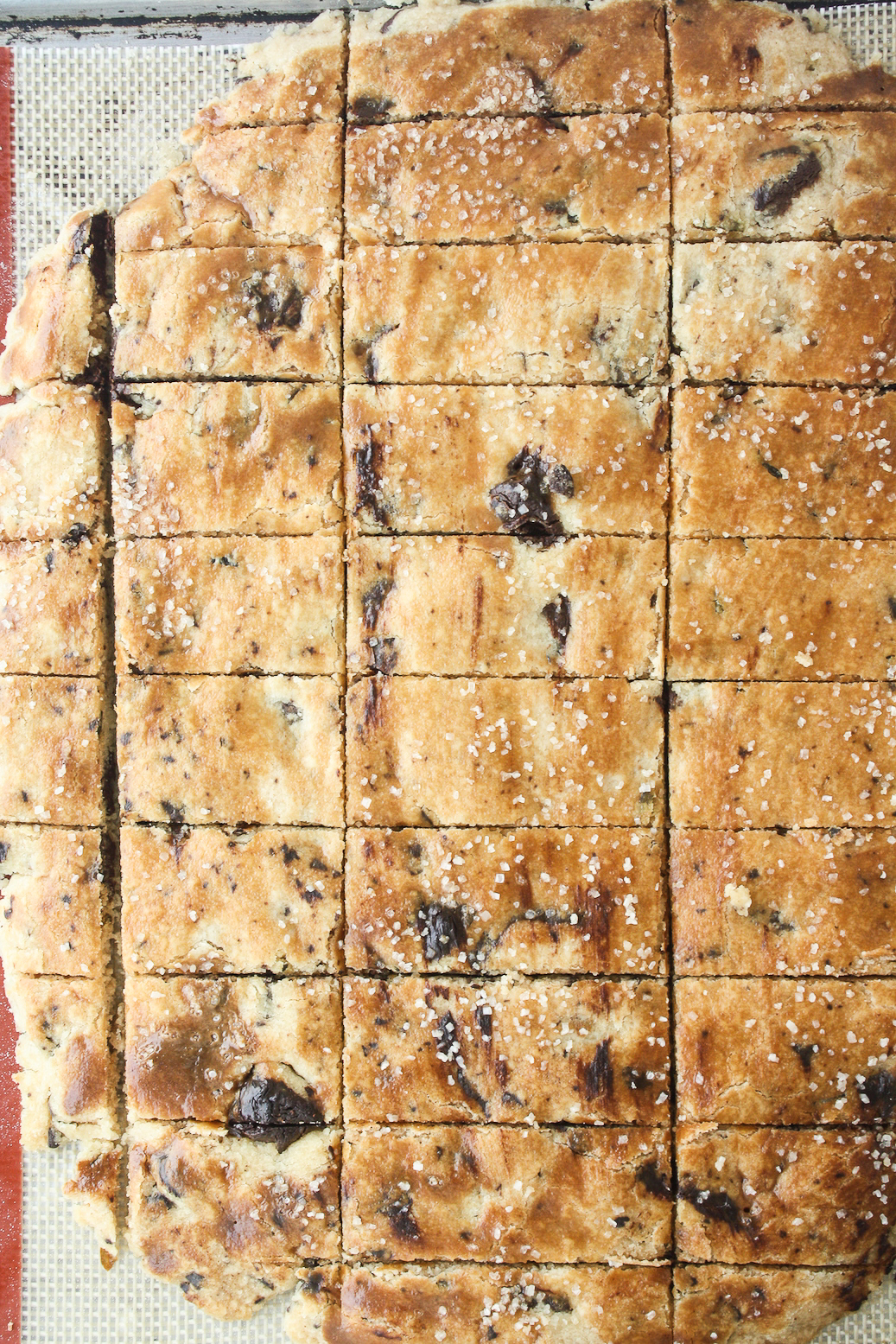 A little bit of cream and granulated sugar on top makes for a nice glazed look with a little crunch, but that's optional. I baked it a few minutes longer and also turned the oven to the broil setting for more colour. Again, optional but the crispy tops are yum!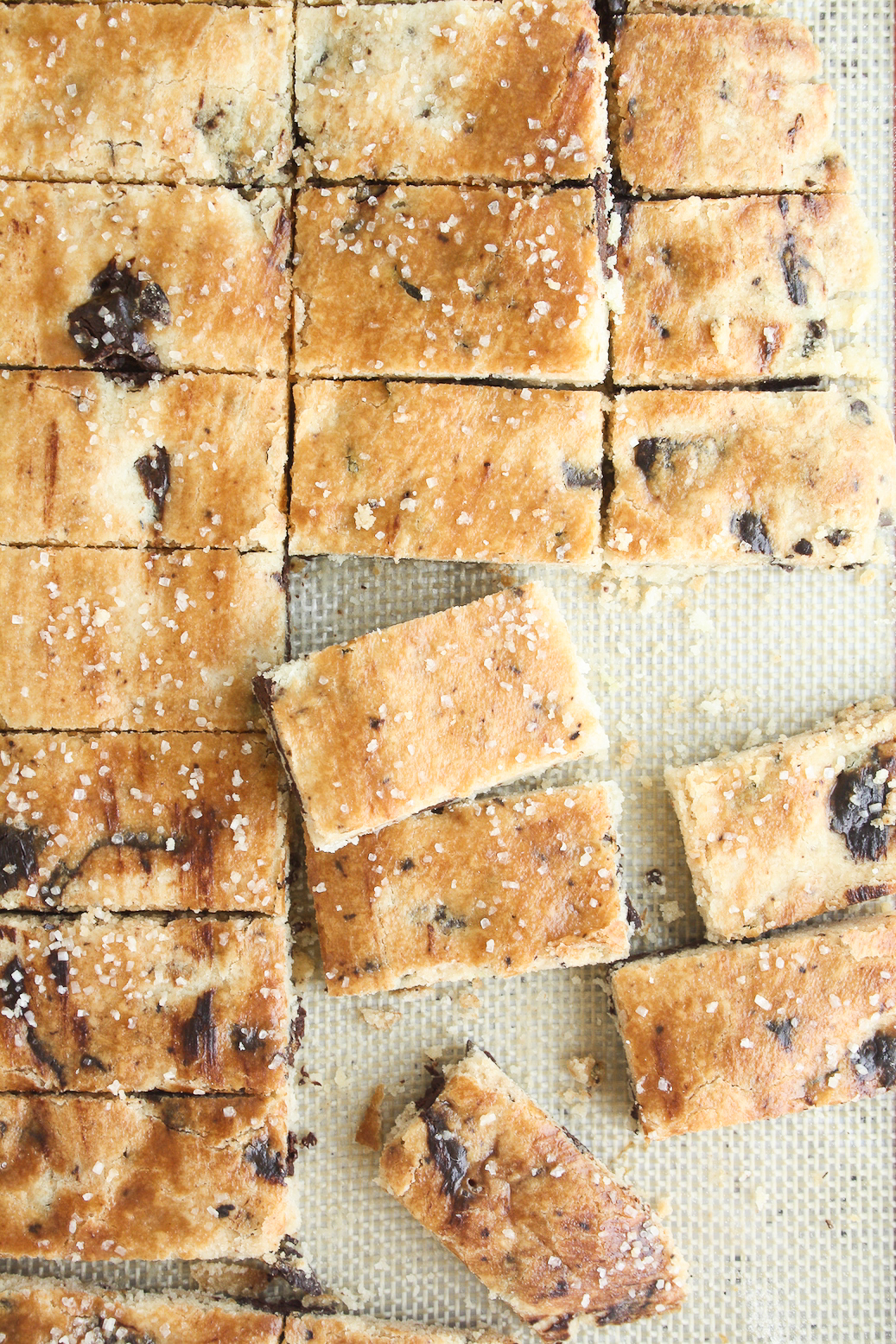 Make this today and you'll have a nice little snack to munch on for a few days, provided you didn't eat it all in one sitting. If you do manage some restraint, the shortbread keeps great at room temperature in an airtight tin. It's deeeeelicious!

Rosemary Olive Oil Shortbread (Eggless)
Crunchy, flavourful shortbread with chocolate chunks, olive oil and fresh rosemary!
Author:
The Desserted Girl
Ingredients
1 and ½ cups all-purpose flour
½ cup caster sugar
½ tsp salt
½ cup light/mild olive oil
1 tsp finely chopped fresh rosemary leaves
85 gms dark chocolate, chopped into small, even pieces
1 tbsp cream mixed with 1 tsp water, to brush on top, optional
Instructions
Preheat the oven to 160 C. Keep a silicone baking mat ready on the counter to roll out the dough and slide it directly onto a baking tray, otherwise use baking paper.

In a mixing bowl, combine the flour, sugar and salt. Add the olive oil and rosemary and mix. Fold in the chocolate chunks and use a silicone spatula to bring the dough together.

The dough will be crumbly, so use your hands to make one large mass of dough and press it gently so that it holds. The warmth of your hands will help, but the dough does remain a bit crumbly as shortbread usually does.

Place the dough on the silicone mat and pat into a disc, then place a large piece of baking paper on top of it and roll out into a roughly 8" circle. If this is easier without the paper on top, that's fine too.

Brush the cream and water mixture on top, then sprinkle on some granulated sugar if you like.

Slide onto the baking tray and bake for 20 to 25 minutes until browned on top. Turn the oven to the broil setting for a little extra colour if you like.

Cut into pieces immediately using a long, thin knife. I used my bread knife. Allow to cool completely, then separate the pieces. Store in an airtight tin at room temperature and enjoy!
Shop this recipe!
This post contains affiliate links.