The last time I made Danish dough, the drama levels were so high, I'm amazed my oven didn't explode because I know I definitely did. But that was almost four years ago and I'd like to believe that though my drama levels remain the same, my ability to work with dough has improved.
So, if you're following me on Instagram, you know I attempted to make Danishes again last week and though they were good, they weren't quite what I was looking for. I had a hunch the whole yeast-butter-flour thing wasn't going to be easily replicated for an Indian kitchen. And so I started over, made some changes, took some lessons along from that first time, and I'm so thrilled to say it all worked out.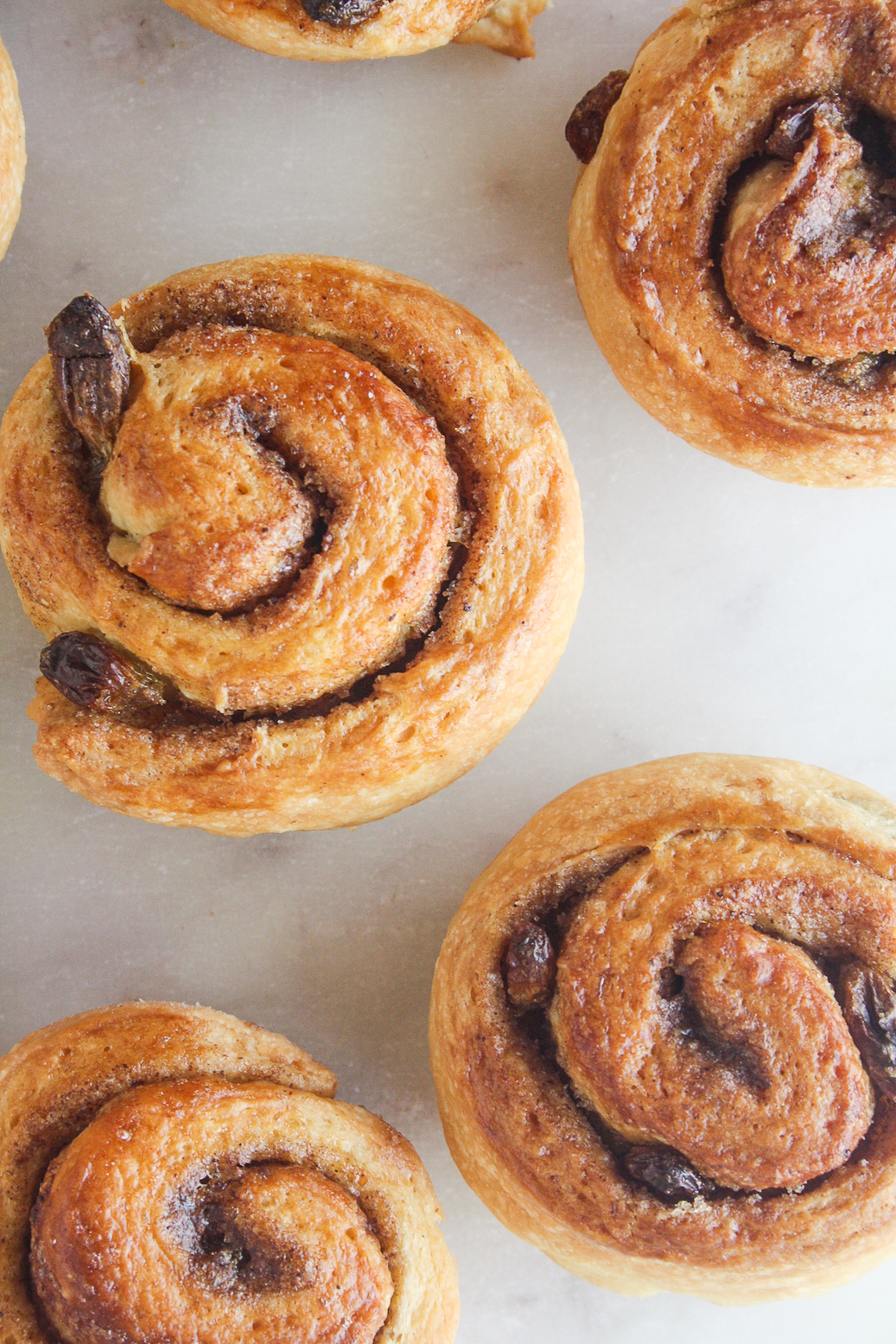 These are a real labour of love but the end result is so worth it. They are buttery, tender, so so flaky when you break them apart and the tops retain those crispy layers even through warm temperatures and finicky yeast. If you'd like to experiment with baking different kinds of breads, I hope you try this one!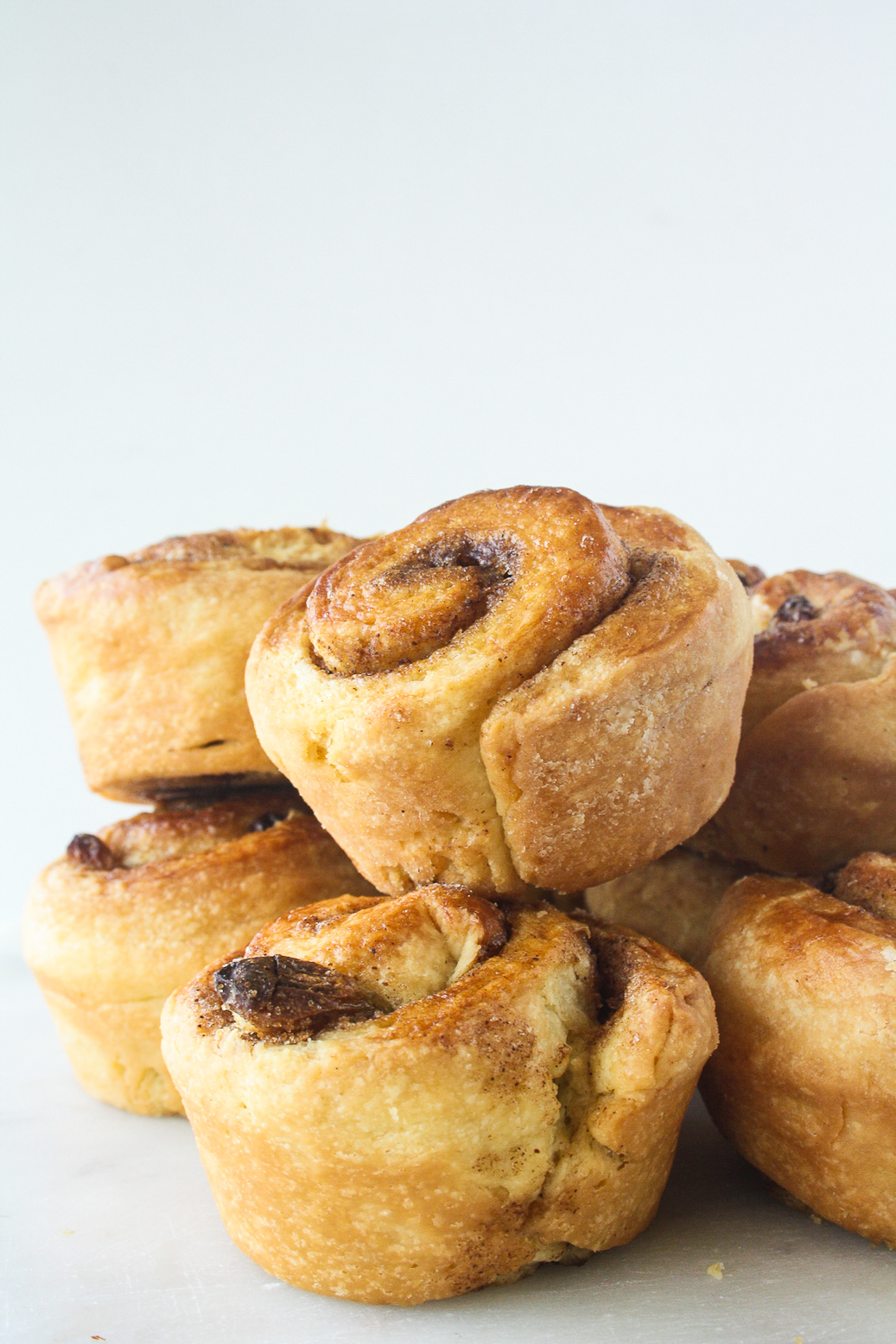 Danish dough can be made in a whole heap of ways and after some tinkering around, I found what works for me and hopefully you! I adapted a recipe from Wood and Spoon but the first time I tried it, the dough didn't rise very much. The yeast was mixed in directly with the flour but Indian yeast somehow never seems to be ok with that method (unless it's a super long rise like in pizza dough). I also swapped the bread flour for all-purpose and since the two flours work a little differently, I had to use the yeast differently.
So I decided to do it like I would for any bread dough by first activating the yeast and then letting the dough rest a bit, and that did the trick. The Danishes are pillowy, and the initial rise gives them the boost they need as the dough rests in the fridge overnight. Look at all those wonderful layers and texture!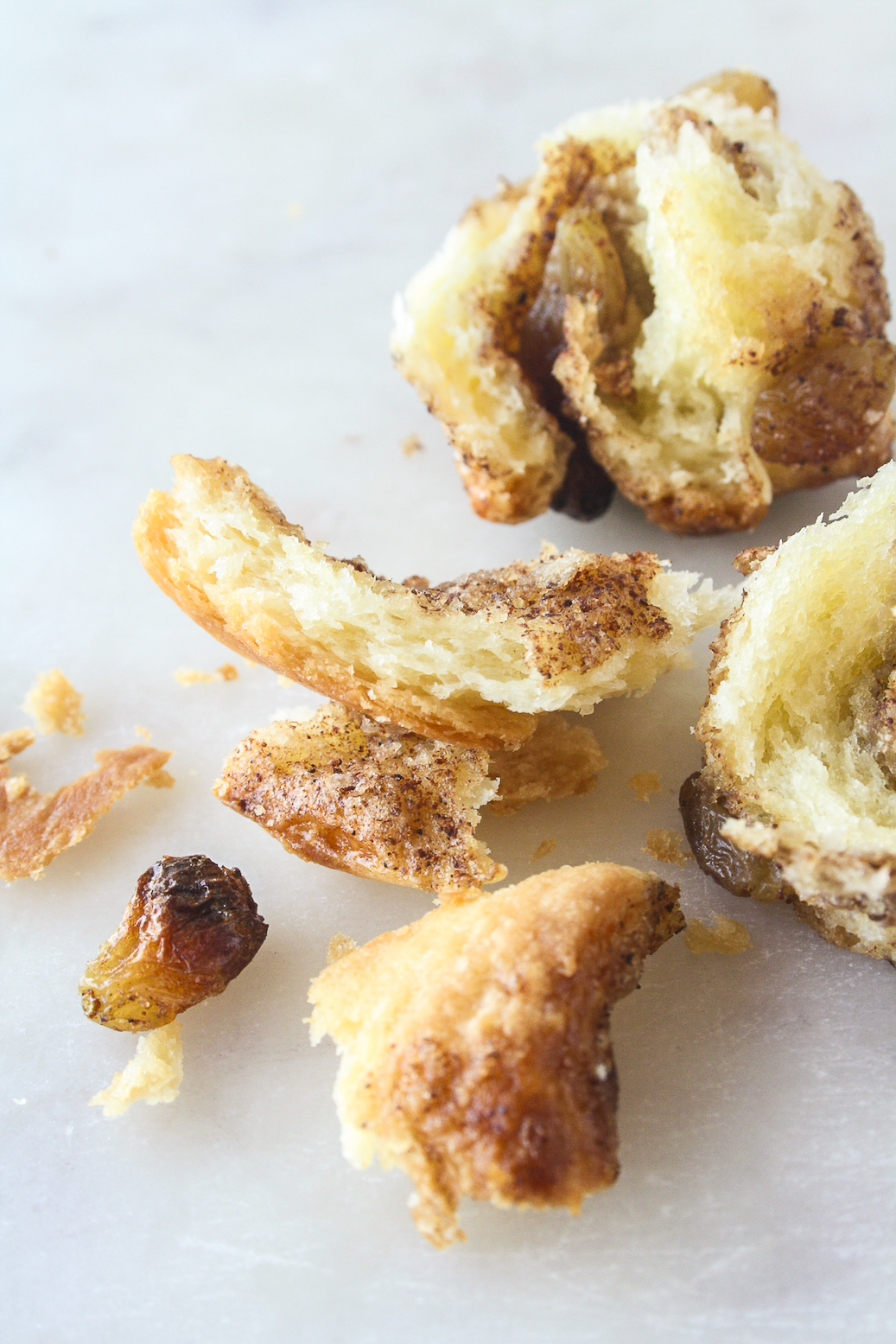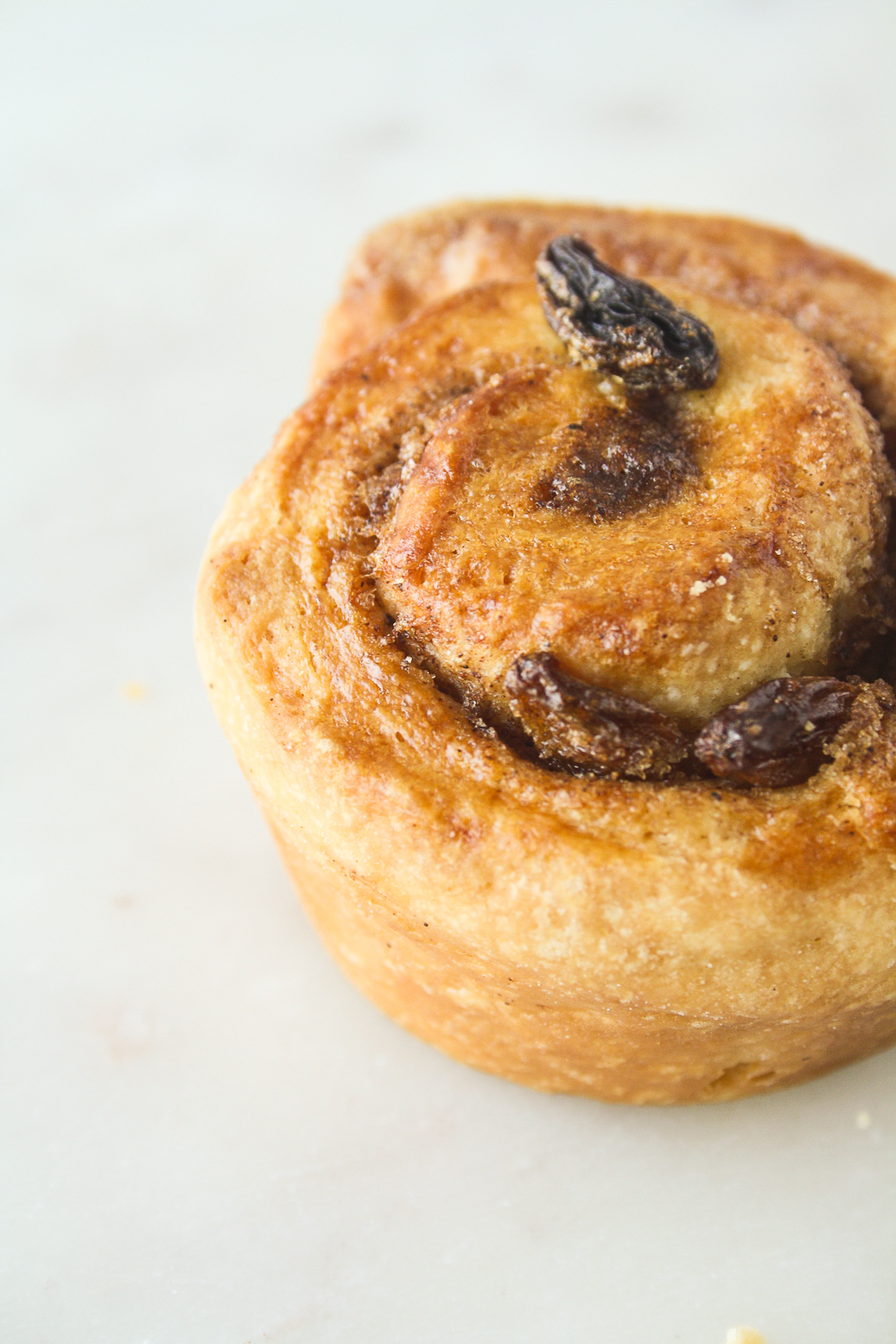 The dough is mixed up with cold butter and rolled, folded, rolled, folded many times for that perfect flaky texture Danishes and croissants are known for. It's actually a fun process if you remember to keep breathing! As long as you don't let the dough get too warm, the folding and rolling isn't too difficult. I found it easier to work with half the dough at a time, and roll it out right on a silicone baking mat which prevents sticking and allows me to lift the dough right up with the mat for every fold. The first couple of folds will seem a little raggedy but as the dough sits in the fridge and settles down, it becomes much easier to work with and the next few folds are smoother. Salted or unsalted butter works fine, I tried both and didn't really notice a difference.
I decided to fill them with a cinnamon, brown sugar and raisin mixture and it tastes divine! Just the right amount of sweet, perfect for breakfast or with a cup of hot something any other time in the day. The fact that they're baked in a muffin tin makes them sort of bite-sized so that's kind of dangerous, of course!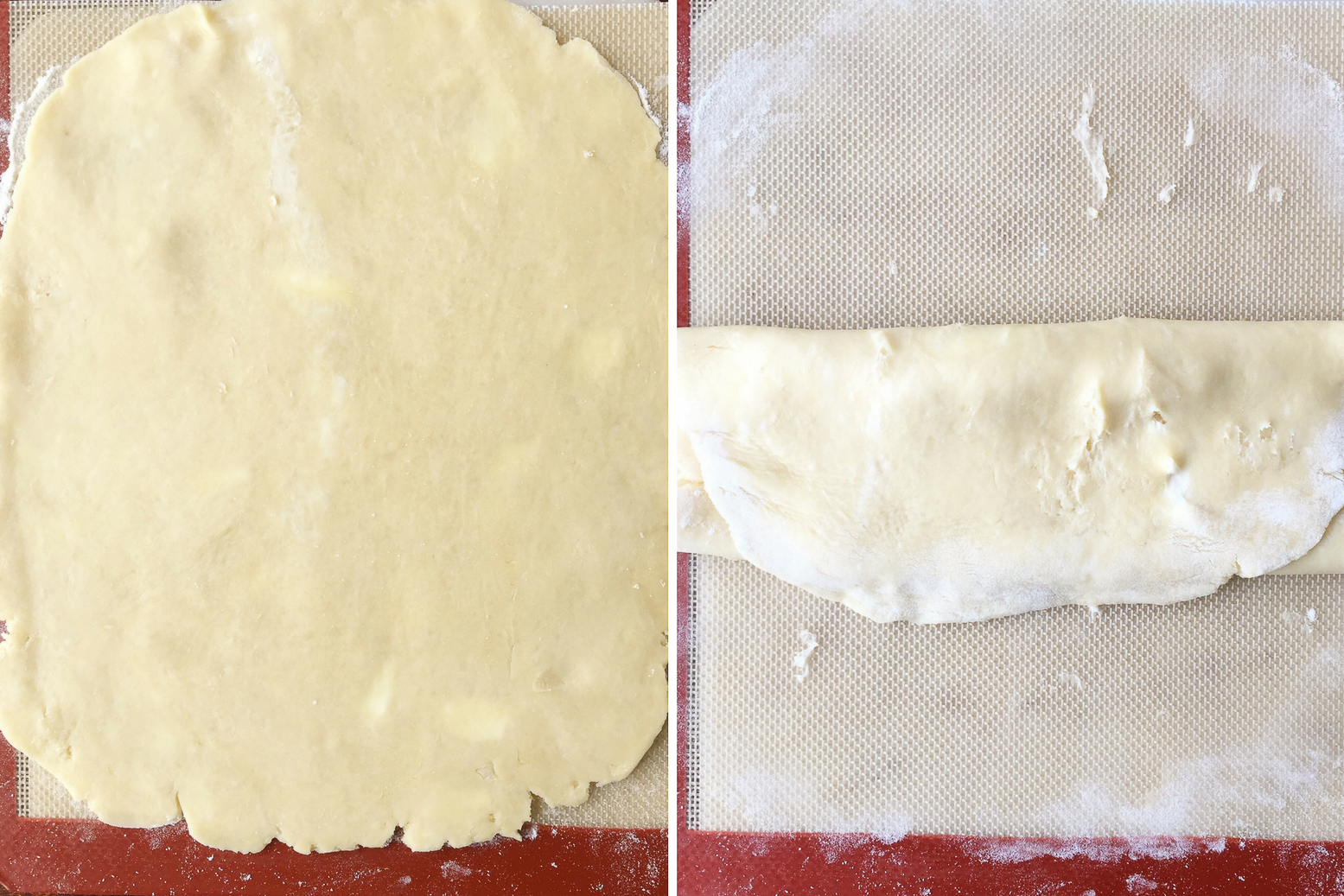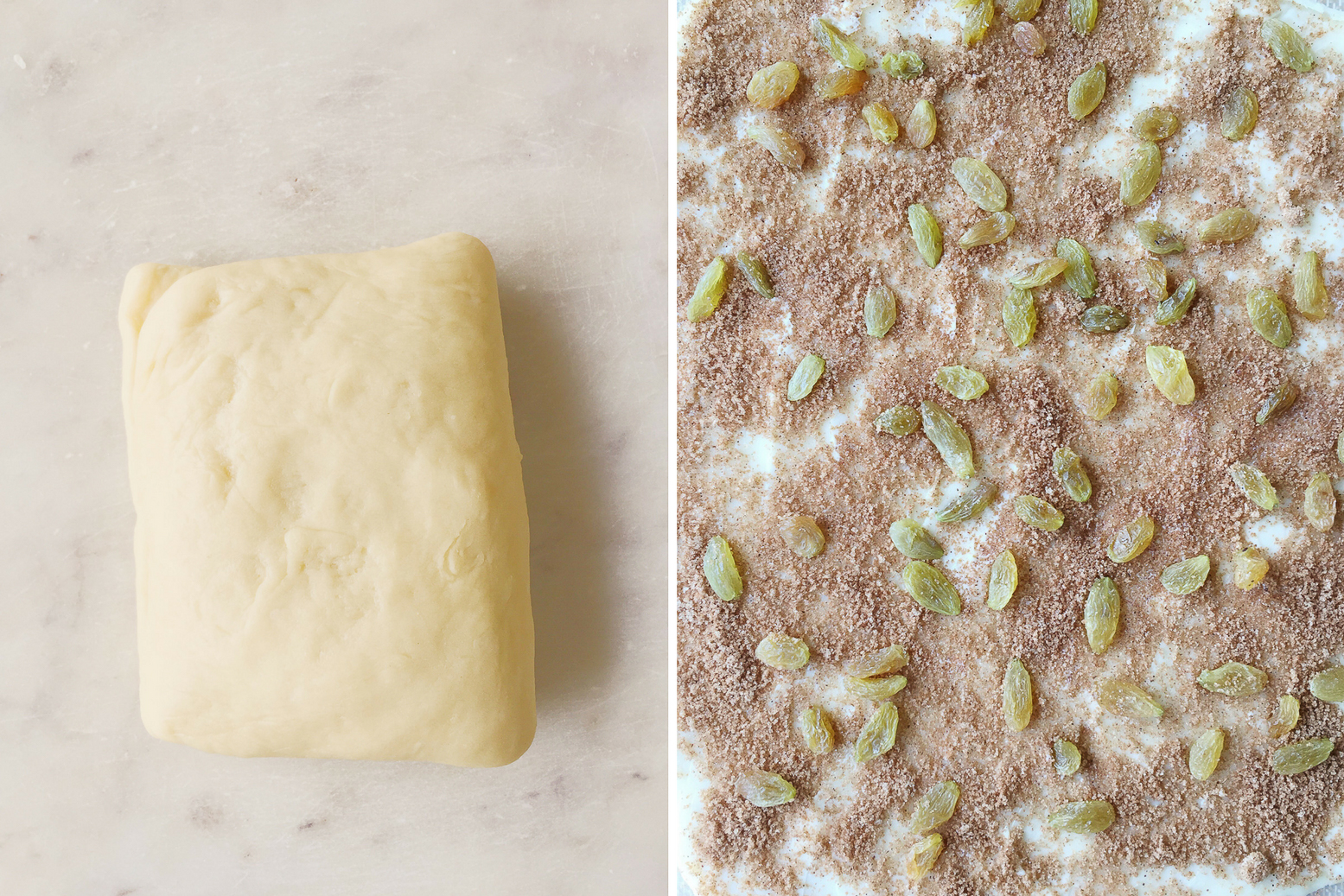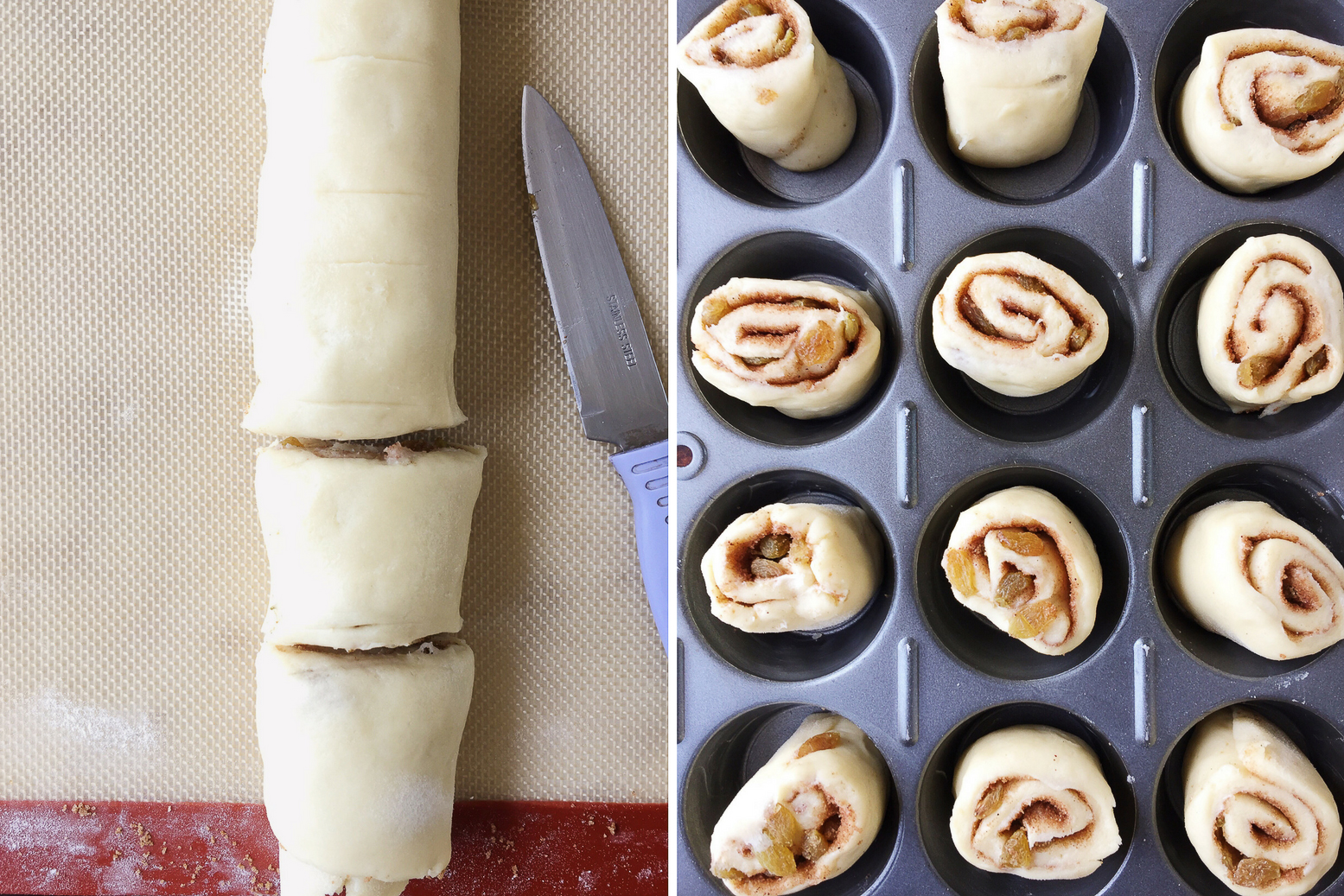 The one thing I would say for sure is don't skip is the egg wash. I usually don't include it because I find the eggy taste unpleasant but here, with the cinnamon covering the flavour, the egg just gives that wonderful shine and colour on top. The egg in the dough makes it rich and tender and while I wouldn't recommend substituting it, milk should work just like in these cinnamon rolls.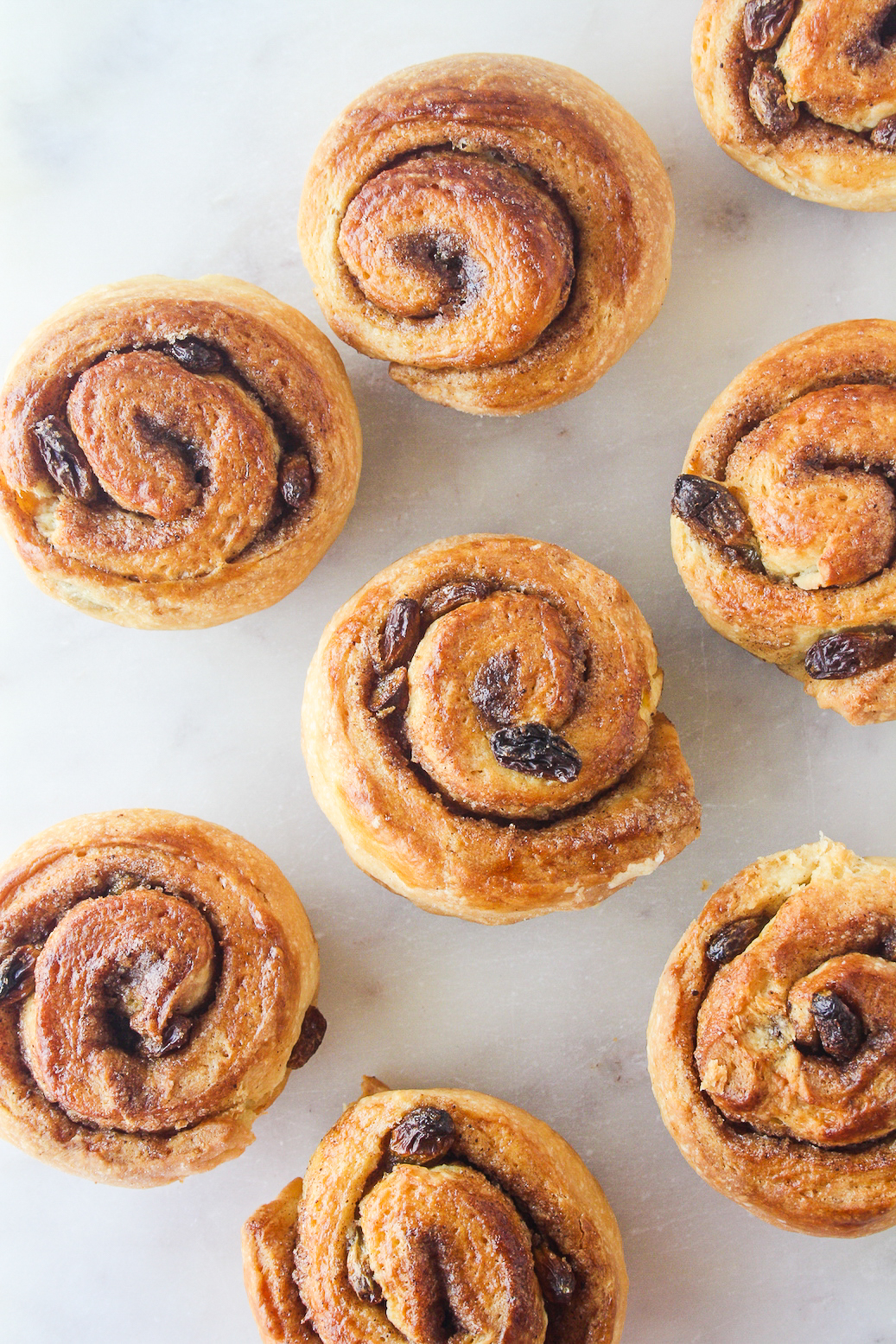 This is definitely a two-day process so that the dough gets the maximum chilling time but the actual work involved is about an hour, so it's a good weekend project. You can roll out the dough and hang around to keep an eye on it! Making a dough of this kind is super rewarding. Try it and let me know how it goes!

Cinnamon Raisin Danishes
Tender, flaky, buttery danishes with cinnamon, brown sugar and raisins!
Author:
The Desserted Girl
Ingredients
For the dough
2 tsps active dry yeast
¼ cup lukewarm milk (you should be able to dip a finger in comfortably)
1 and ½ cups all-purpose flour
½ tsp salt (if using unsalted butter)
2 tbsps caster sugar
200 gms cold, cubed butter
1 cold egg


For the filling
⅓ cup brown sugar (preferably the soft kind)
1 tsp cinnamon powder
⅓ cup butter, at room temperature
⅓ cup raisins
1 egg, lightly beaten
Instructions
In a small bowl, stir the yeast into the warm milk and cover with clingfilm. Set aside for 10 to 15 minutes.

In a large mixing bowl, combine the flour, salt and sugar. Add the butter and rub it into the flour with your fingertips until there are a few larger pieces of butter remaining but not too much dry flour. It will feel a little soft and sticky at this stage especially if your kitchen is warm.

Now stir the yeast and milk mixture, it should be a little foamy and the yeast should have dissolved. Add the egg and whisk to combine.

Pour this into the flour butter mixture and bring together with a silicone spatula. Don't mix the dough too much, it's meant to remain in a mass at this stage. If it feels excessively wet, add a couple of tablespoons of extra flour. Cover the bowl with clingfilm and let the dough rest at room temperature for 30 minutes. This step is optional, but I find that even if the butter warms up a little, it chills again in the fridge, and the rest time allows the dough to become nice and pillowy.

Scrap the dough out onto a large piece of clingfilm, pat into a rectangle, wrap tightly and chill for 3 to 4 hours until firm.

Lightly flour a silicone baking mat (I find this easiest but you can do this directly on the kitchen counter) and place the cold dough on it. Cut it into two pieces and transfer one half back to the fridge.

Lightly flour the top of the dough and begin rolling it out (press down a few times with the rolling pin to flatten). Roll to a roughly 8x10 rectangle, then fold the bottom up till the center of the dough, then the top over it, like you would fold a letter. Use the edges of the silicone mat to help you do this. Sprinkle flour as needed throughout the rolling process,but use it sparingly. Too much extra flour will cause the Danishes to become dense.

Rotate the dough 90 degrees and roll out again into the same 8x10 rectangle. Fold one more time, then rotate and roll and fold a third time. If the dough starts to warm up, stick it back in the fridge before continuing.

After the final fold, fold the dough in half, wrap in clingfilm and chill for 1 to 2 hours. Repeat with the other half of the dough.

After both dough halves are chilled, repeat the three roll and fold steps one more time. Your dough will now have been folded 6 times. Wrap again in clingfilm and chill overnight.

The next day, mix the brown sugar and cinnamon in a small bowl and keep the butter and raisins next to it.

Roll out one half of the dough again into an 8x10 rectangle. Spread half the butter all over it in an even layer, then sprinkle half the sugar cinnamon mixture on top of the butter. Spread half the raisins around evenly and press down very lightly on them so they stick.

Beginning at the longer side, roll the dough into a tight cylinder and cut into 6 even pieces. Place in a greased muffin tin. If the shaped Danishes have warmed up, put the muffin tin in the fridge while you roll, fill and shape the second half.

Once all 12 Danishes are in the muffin tin, cover with clingfilm and allow to rise at room temperature for about 1 hour until almost doubled. Preheat the oven to 175 C.

Check if the Danishes are done rising: when you lightly poke one, if it slowly and immediately begins to bounce back, they're ready to rise. If you're not quite sure if this is happening, go by the size and make sure they're almost twice as puffy as when they were placed in the muffin tin. The butter might warm up a little during this rise, but the end result will still be great!

Brush a thin layer of the beaten egg onto the tops of each Danish, then bake for 25 to 35 minutes, rotating the tray halfway through baking to ensure even browning. Start checking for doneness at 25 minutes. You're looking for puffy, golden-brown tops that are not too soft and not too firm.

Allow the Danishes to cool for 5 minutes, then transfer to a wire rack for another 10 minutes. Eat fresh!
Notes
*I used Blossom yeast for this, Bluebird is also fine.

*The egg in the dough provides richness and tenderness but you can also substitute it with about ¼ cup extra milk. You may not need all of it, add it little by little for a soft, slightly sticky dough. The egg wash can be replaced with a little cream mixed with a splash of water.

*You can also mix the butter into the flour using a food processor but I find using my hands gave me more control and prevented the butter from being mixed in too fast.

*Prep time does not include chilling or resting time.