Ever since I discovered that this epic recipe could be scaled down to create a smaller batch of epic cookies, I'm baking them almost every week. Dangerous but so good. This time, I decided to swap the chips for some ooey gooey chocolate chunks and fresh orange zest. Zippy, melty, incredible.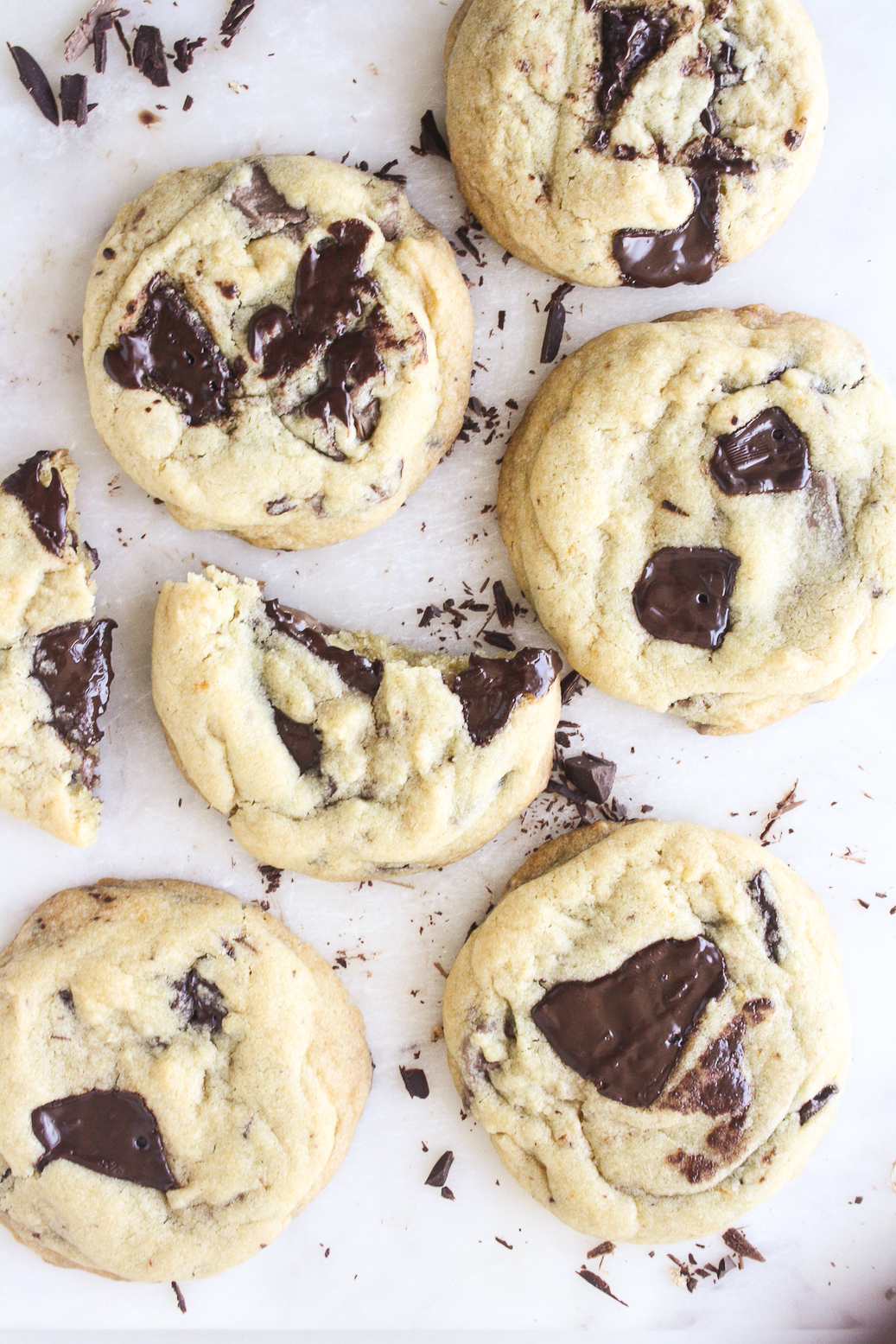 Chunks melt more than chips do and that's perfect if you like pockets of melty chocolate in every bite. Who wouldn't, honestly. These cookies are baked for 10 minutes, allowing the edges to crisp up but the centers remain soft and firm up as they cool. This creates that fabulous soft-baked texture. I skipped the dough chilling because that's my new thing these days, I like the time it saves and the 'squidgier' texture of the cookies.
Would you look at that chocolate!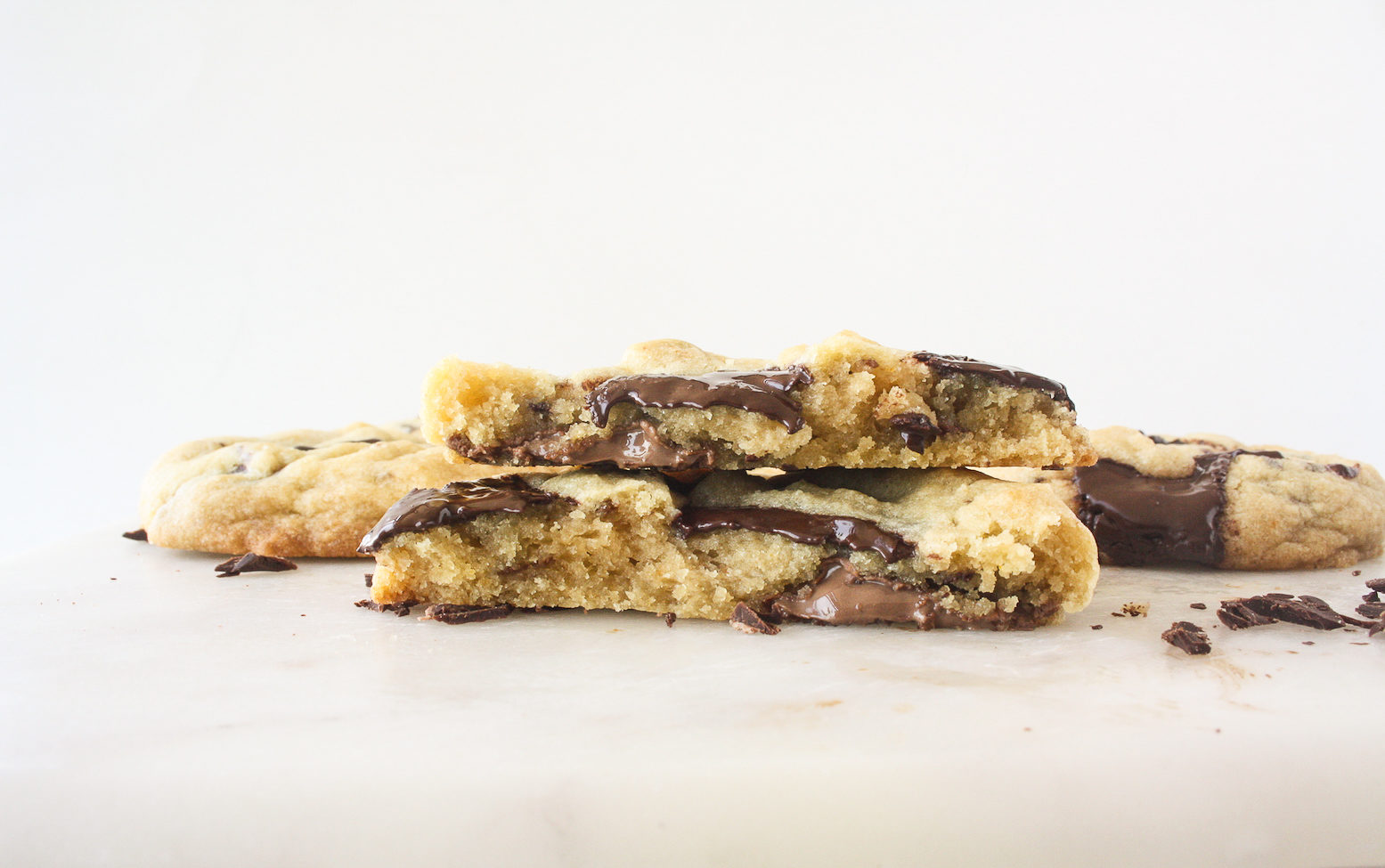 I used a combination of milk and dark chocolate for these cookies, for some variety in flavour. You can use either one, but keep in mind that all milk chocolate will make these cookies much sweeter. In fact, the other reason I love that orange zest in the dough so much is it helps balance out the sweetness. And of course, that citrusy burst never hurt anyone!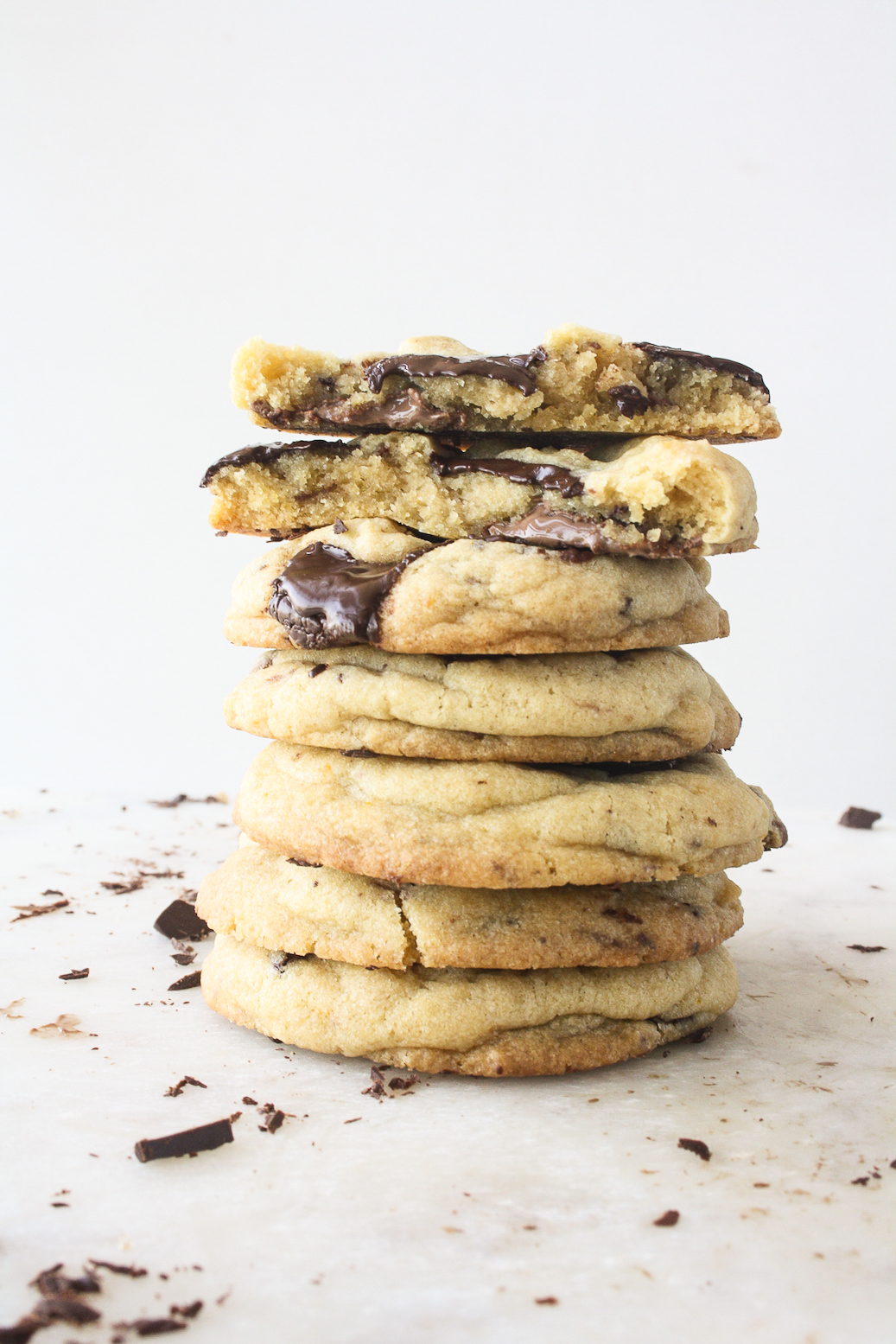 The cookies are thick, chewy, and full of flavour thanks to the brown sugar (I used light here, but dark is fine too) and copious amounts of butter. Not so much diet food, but when you need a cookie, this is the one that'll come to your rescue.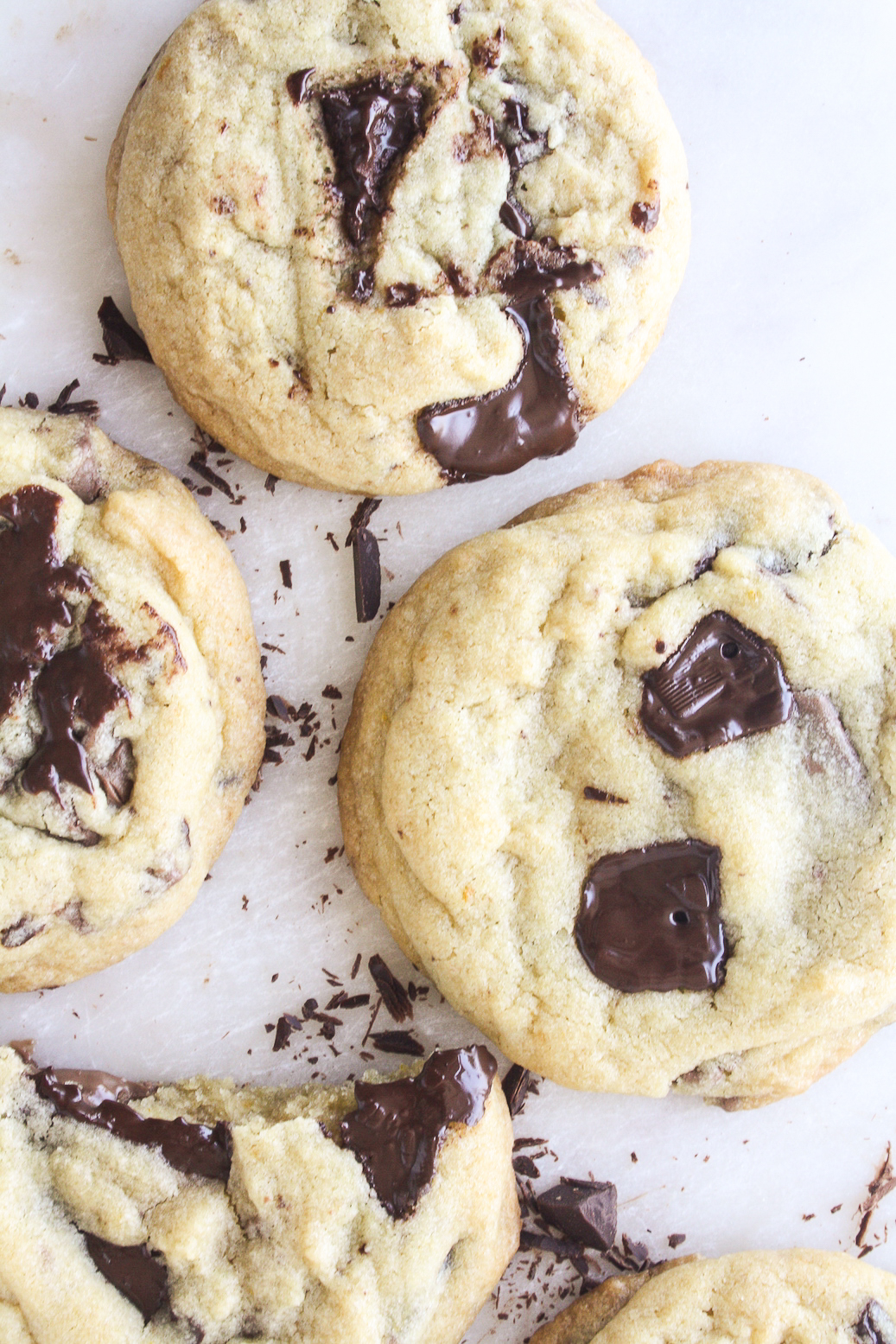 Make these right now!

Gooey Chocolate Chunk & Orange Cookies
Crispy-edged, chewy-centered cookies filled with melty chocolate and orange zest!
Author:
The Desserted Girl
Ingredients
1 and ½ cups all-purpose flour
½ tsp baking soda
½ tsp baking powder
¾ tsp salt if using unsalted butter
½ cup brown sugar (preferably the soft variety, light or dark)
⅓ cup caster sugar
Zest of 1 medium orange
140 gms butter (1/2 cup heaped)
1 egg
1 tsp vanilla extract
50 gms milk chocolate, coarsely chopped
50 gms dark chocolate, coarsely chopped
Extra chocolate chunks to top the cookies with, optional
Instructions
Preheat the oven to 175 C. Line a baking tray (or two if you're baking in batches) with silicone baking mats. Set aside.

Sift the flour, baking soda, baking powder and salt, if using. Set aside.

In a mixing bowl, combine the sugars and orange zest, then rub the mixture with your fingers for a minute to release the orange flavour and moisten the sugars.

Add the butter and using a hand mixer, beat until light and fluffy.

Add the egg and vanilla and beat again till combined.

Now fold in the flour mixture, until just combined. Do not over-mix. Fold in the chopped chocolate making sure it's distributed evenly through the dough.

Using a cookie scoop, an ice cream scoop or two large spoons, drop dollops of the dough onto the baking tray, at least two inches apart. Shape them into rounds as best as you can, but we're not aiming for perfection since the dough will be soft and sticky.

Bake for 10 until the cookies are lightly browned on the edges and still puffy in the middle, rotating the tray halfway through the baking time to ensure even browning. Very gently, press down on each cookie with the back of a spoon to flatten further and allow them to cool and firm up for about 15 minutes before diving in!