Meet my new favourite snack, breakfast, dessert all rolled into one. Seriously, adulthood is doing weird things to me because I got excited seeing fresh figs and was even more enthusiastic about finding something fun to do with them.
Because when you caramelise figs in butter, honey and balsamic vinegar
, the result is something truly incredible and apparently the whole world was already caught up on it. I'm finally hopping on to the bandwagon, and bringing some creamy hung yogurt to the party. It's mixed up with honey and vanilla before being slathered on toast and topped with these dreamy figs. Seriously, I couldn't get enough of this.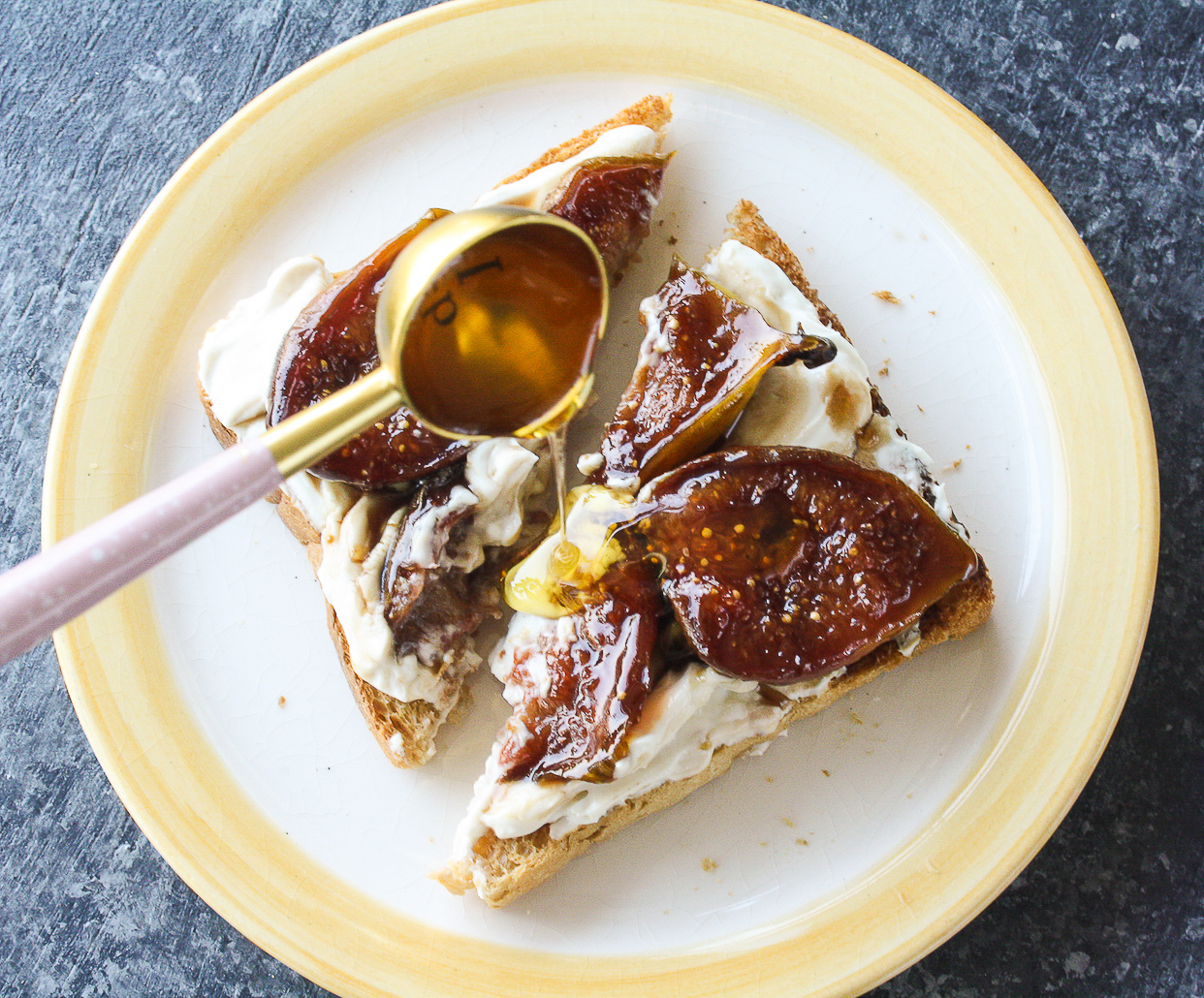 This entire thing comes together super quick and individual components can be made ahead of time and safely refrigerated for a couple of days. Hurried breakfasts are finally fun.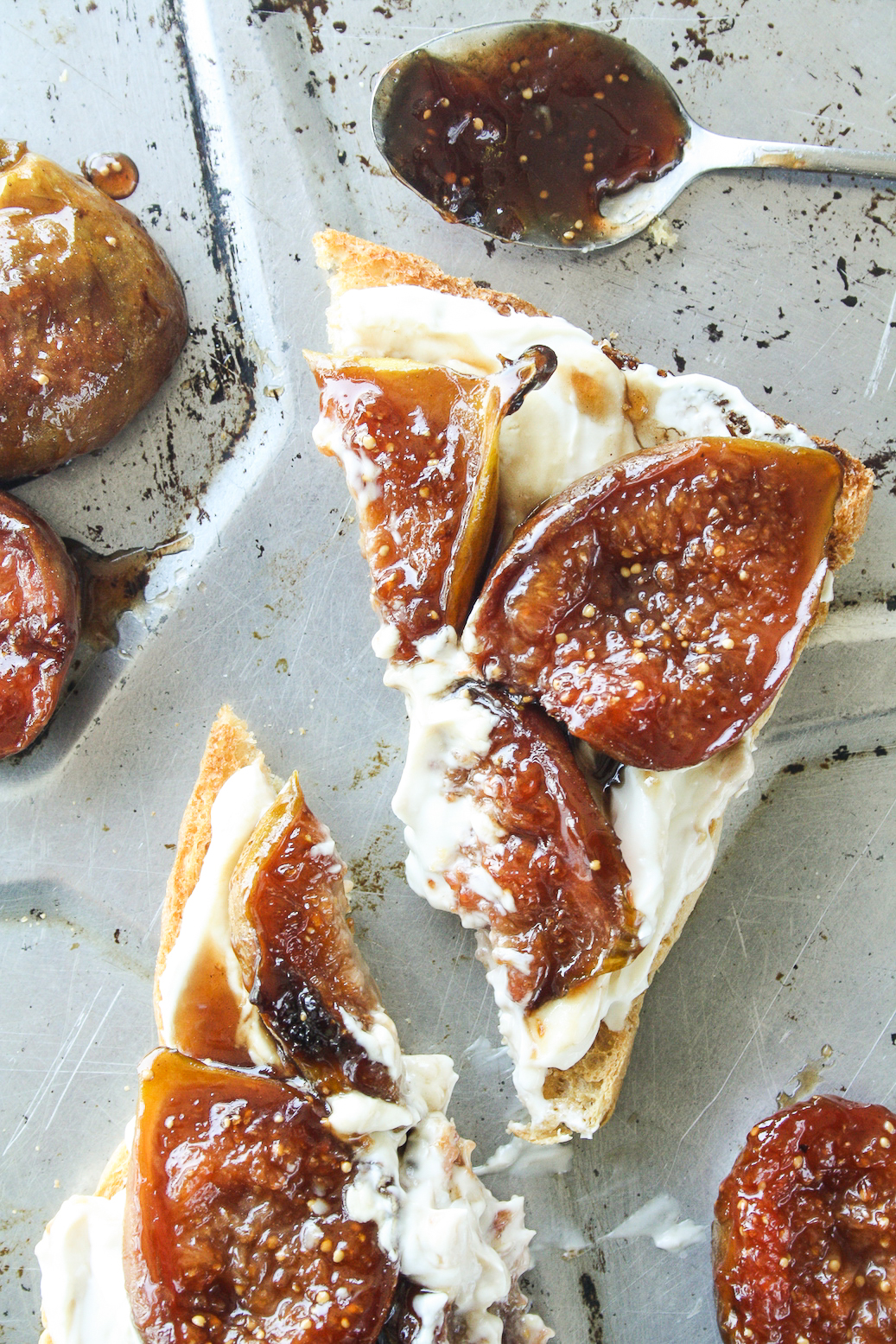 Caramelised figs can be made in a whole bunch of ways, but I decided to skip the sugar and use only honey. If the butter and vinegar scare you off, it's ok to omit them. They add more complex flavours, but the reason I recommend not skipping them though, is the sticky, syrupy sauce that the vinegar creates. Which you'll want to drizzle on anything and everything, I promise.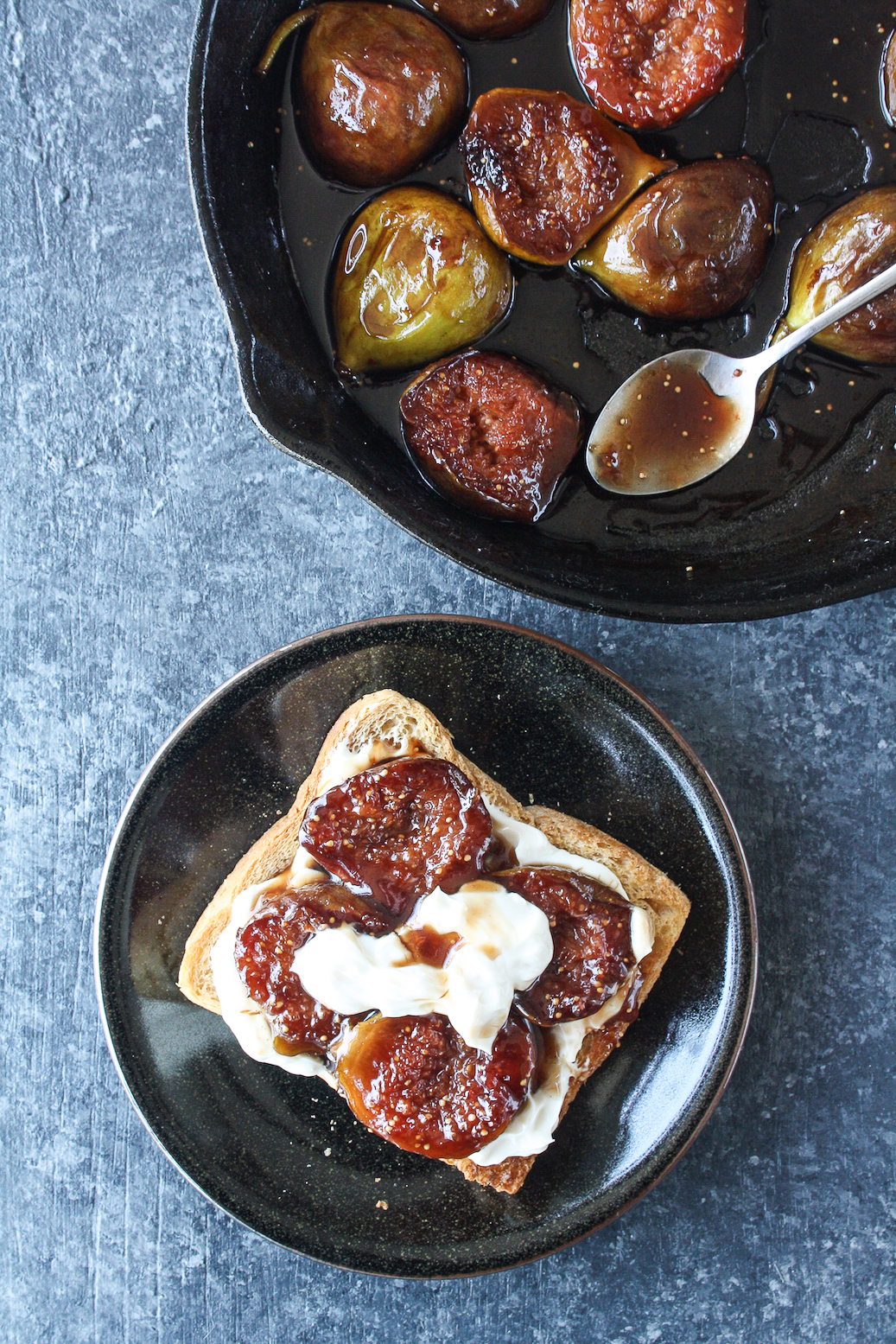 And the yogurt (or curd, I really don't know which to use). Let's talk about that. While you can use Greek yogurt, I find the texture of hung and drained yogurt far better for this particular recipe. It spreads on somewhat like cream cheese and the little bit of honey and vanilla mixed into it makes it the perfect creamy base for those caramelised figs.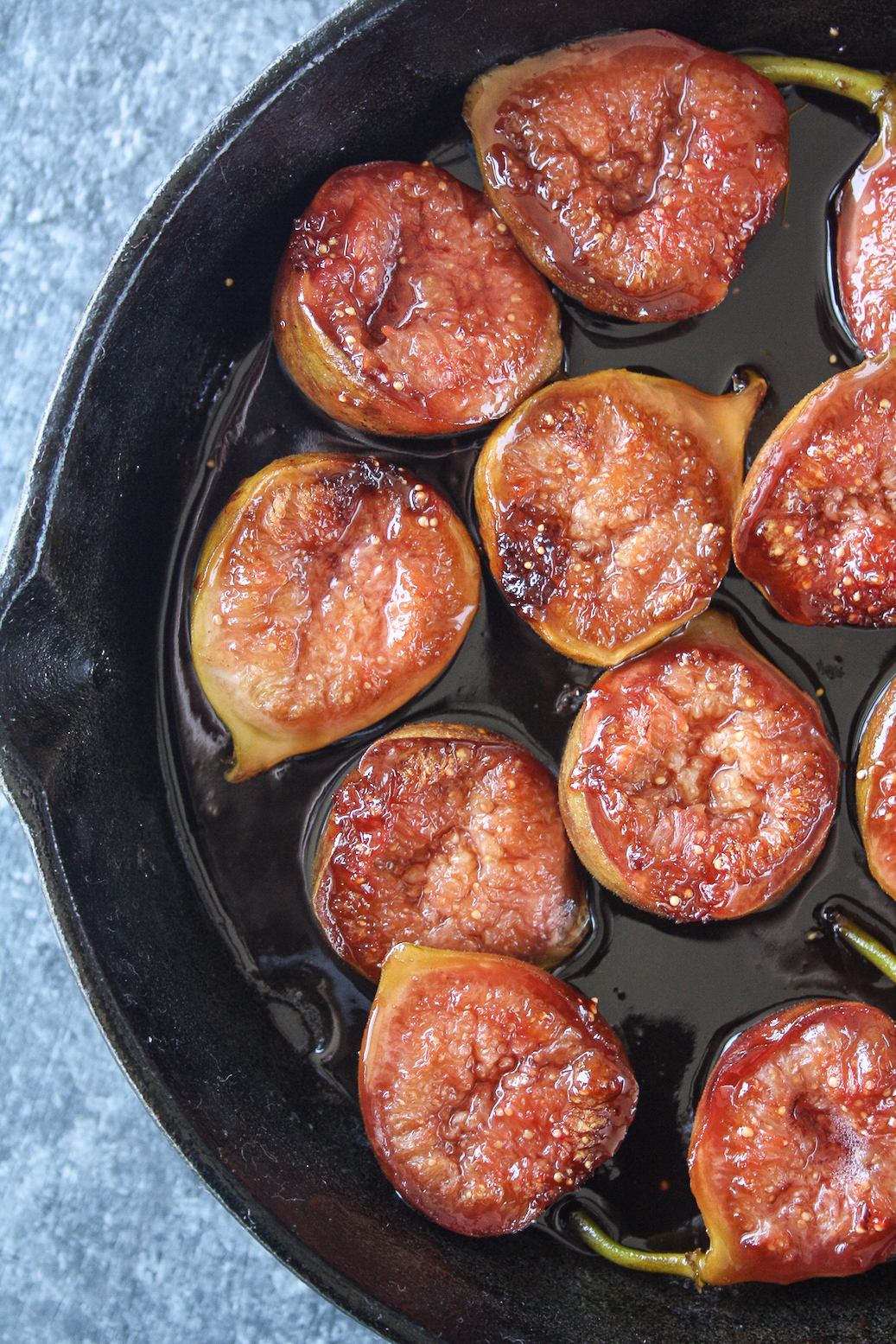 You have the sweet, molasses-y flavour of the honey, the slight sourness from the figs, the creaminess of the yogurt and crunch of the toast. It's a flavour explosion. Go get yourself some figs and yogurt and let's do this!

Caramelised Figs with Honey Yogurt on Toast
Figs caramelised in honey and balsamic vinegar, served with honey infused hung yogurt on toast!
Author:
The Desserted Girl
Ingredients
1 cup plain yogurt
6 to 8 fresh figs, halved lengthwise
5 tbsps honey
1 tbsp butter
1 tbsp balsamic vinegar
1 tsp vanilla extract
4 slices toasted bread
Instructions
In a cheesecloth, hang the yogurt for 3 to 4 hours until completely drained of whey.

Heat a skillet or pan on low heat and melt the butter and 3 tablespoons honey. Place the sliced figs, face down and let them cook for a few minutes until they begin to caramelise around the edges.

Add the balsamic vinegar and cook for a couple more minutes until the sauce starts to thicken and bubble. Carefully flip the figs over and cook on the other side as well.

Remove from the heat and set aside to cool, because hot figs will curdle the yogurt.

Transfer the drained, thickened yogurt to a small bowl and add the remaining 2 tablespoons honey and the vanilla extract. Mix well with a spoon until smooth and creamy.

Spread the yogurt on each toast, and top with the cooled figs. Drizzle any leftover sauce and yoghurt on top. Enjoy! Best eaten immediately, though if stored separately, the yogurt and cooked figs will stay in the refrigerator for a couple of days.
Notes
*You can skip the vinegar if you don't like it, as well as the butter if you want it entirely guilt-free. The flavours will be a little less complex but still delicious.

*While slicing the figs, I left the stalks on because it makes it easier to lift the pieces in the hot skillet and took them off before eating.

*You can use thick Greek yoghurt in place of plain yoghurt which needs to be drained first.
Shop this recipe!
This post contains affiliate links.