We drank a white-wine-orange-juice drink out of champagne flutes so my first thought was this should be called a mimosa. But I added sliced peaches and citrusy, sharp Limoncello to it, so it then began to feel like more of a sangria. And because technicalities confuse me, I just went with sangria because fruits in drinks > fruits not in drinks.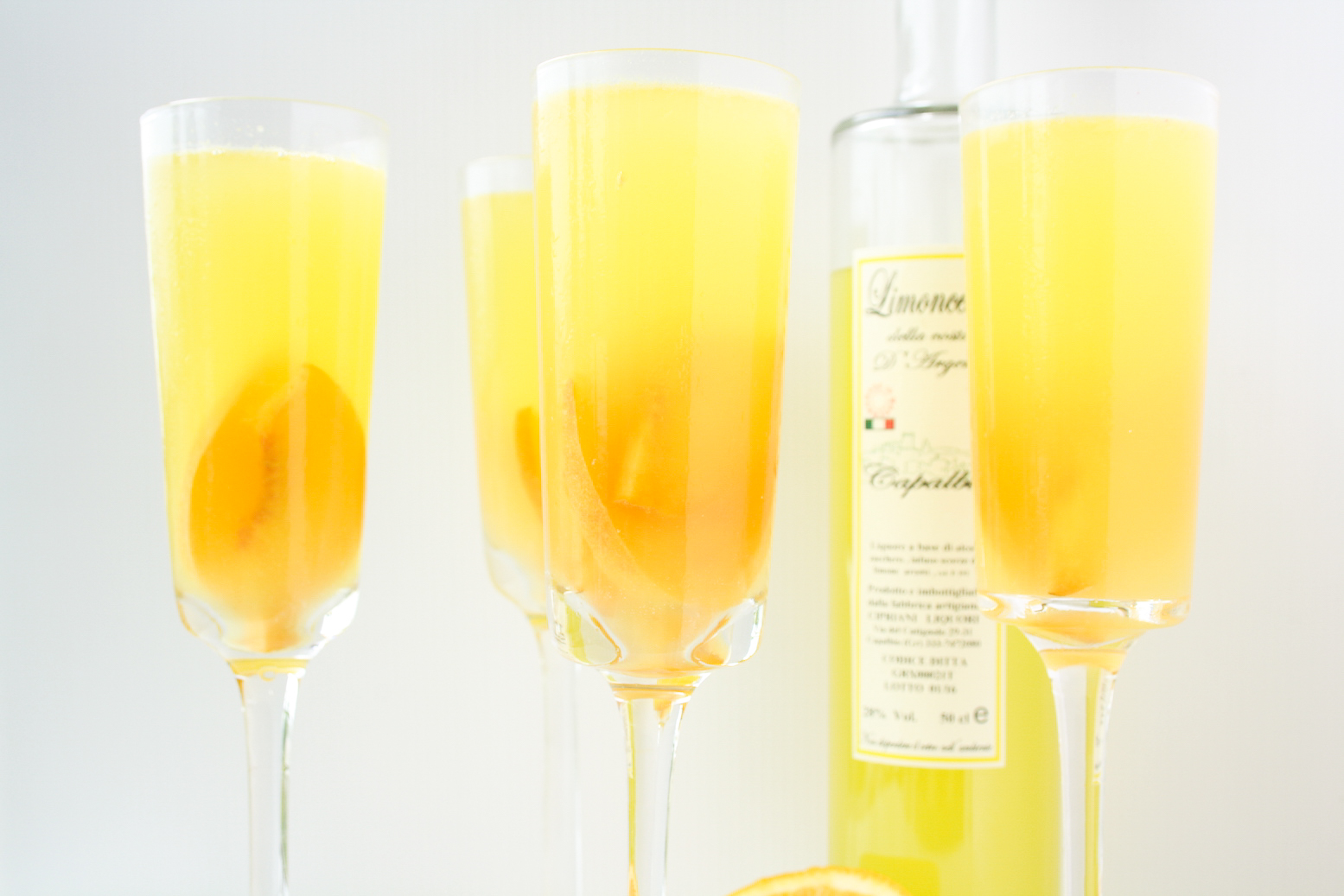 This particular one is bright, happy, refreshing and very, very potent. It's so delicious you'll guzzle it all down and then probably need a nap, which is why this is something to be attempted only on a Sunday. You are warned.
It's also an endlessly versatile sangria. Peaches can be swapped for any other fruit of course, and the orange juice can be increased or decreased as you like. The Limoncello is certainly the star, super zesty and yum, but if you don't have it, just add more orange juice, no harm done. Freshly squeezed is the way to go.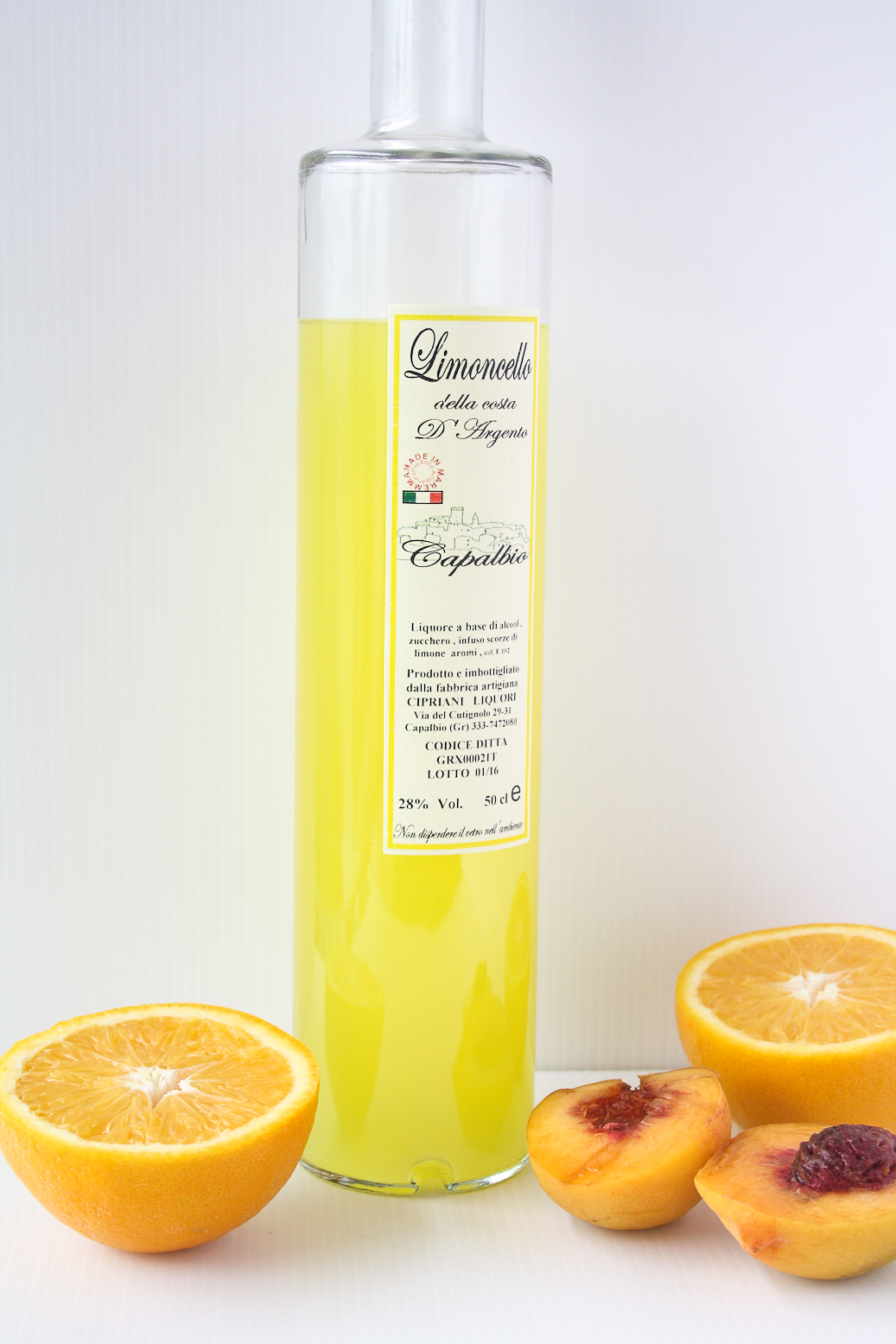 I didn't let the peaches soak in the wine for too long, but they still absorbed plenty of flavour, without becoming mushy. The dominant flavour is still citrus in every way, making this perrrfect for summer!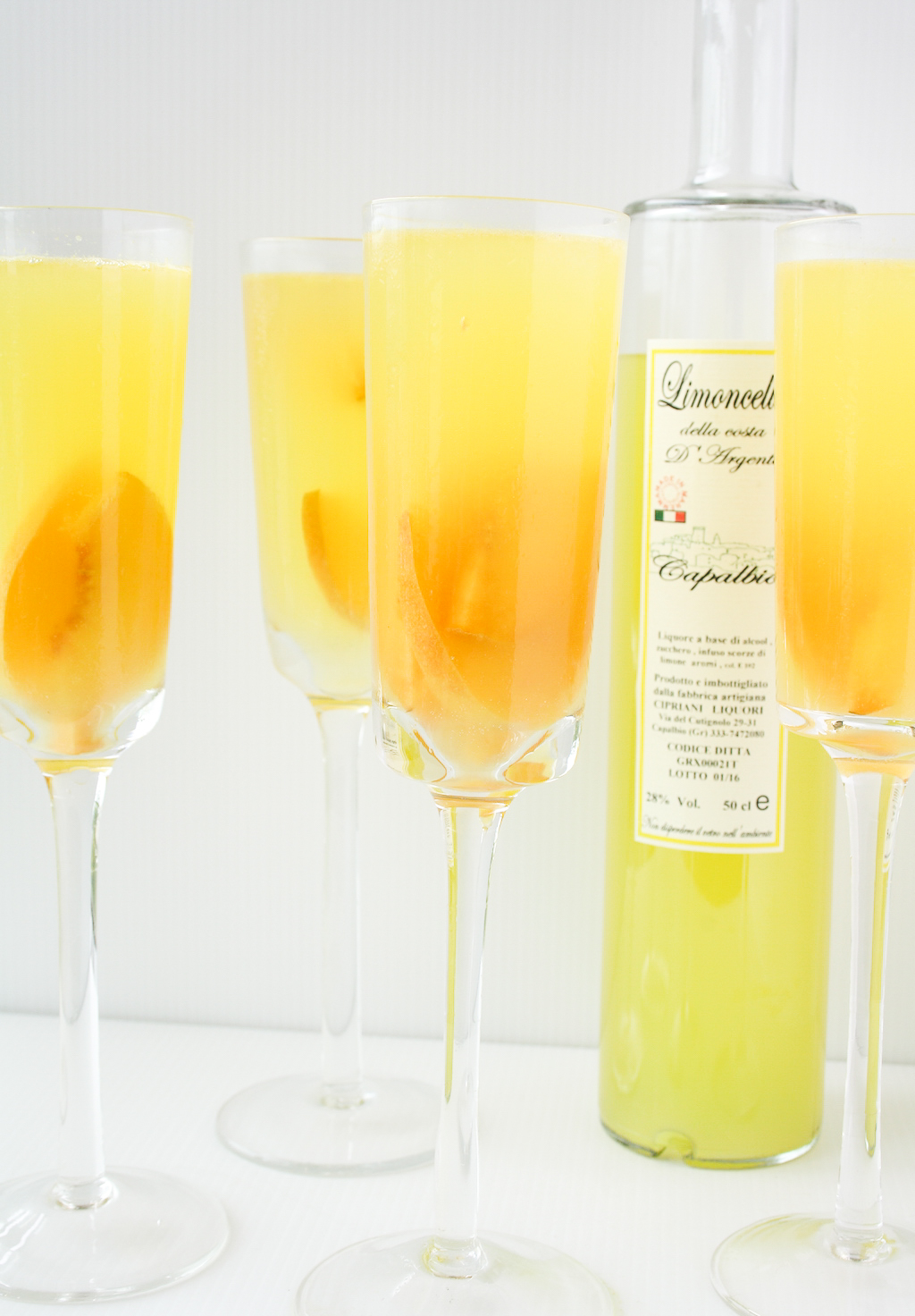 This is quick to make and even quicker to drink. Happy wining!
P.S. For a non-alcoholic, equally delicious peach drink, check this out!

Limoncello Peach Sangria
A refreshing, citrusy sangria with fresh peaches and Limoncello!
Author:
The Desserted Girl
Ingredients
3 large oranges, preferably the Valencia kind
2 medium peaches
½ cup Limoncello
2 cups chilled white wine, any kind
Instructions
Slice the oranges and squeeze out the juice in a small bowl. Strain and chill for 15 minutes. You will have about 1 cup of juice.

Slice the peaches thinly and set aside.

In a large bowl or pitcher, combine the wine and limoncello, then add the orange juice. Stir well.

Stir in the sliced peaches. Chill in the fridge for 30 minutes, then pour into glasses and go to town!