Otherwise known as Homemade Nutella! The easiest, most delicious way to dig into a jar full of it, with about 1% the original guilt. Apart from the sugar already in the chocolate, there isn't much else in this spread to worry about. It's dark, rich, nutty and perfect.
I'm not going to lie, this isn't EXACTLY like Nutella, which is basically why I called it a spread first. It resembles a nut butter mixed up with dark chocolate and has the hazelnut flavour we know and love, but the similarity stops there. This is way less sweet and because it's processed at home, it won't turn out super duper smooth. I have to say, I actually enjoyed this more now than I would have as a 20-year-old. Apparently, getting older just makes you want to run towards things that are slightly better for you?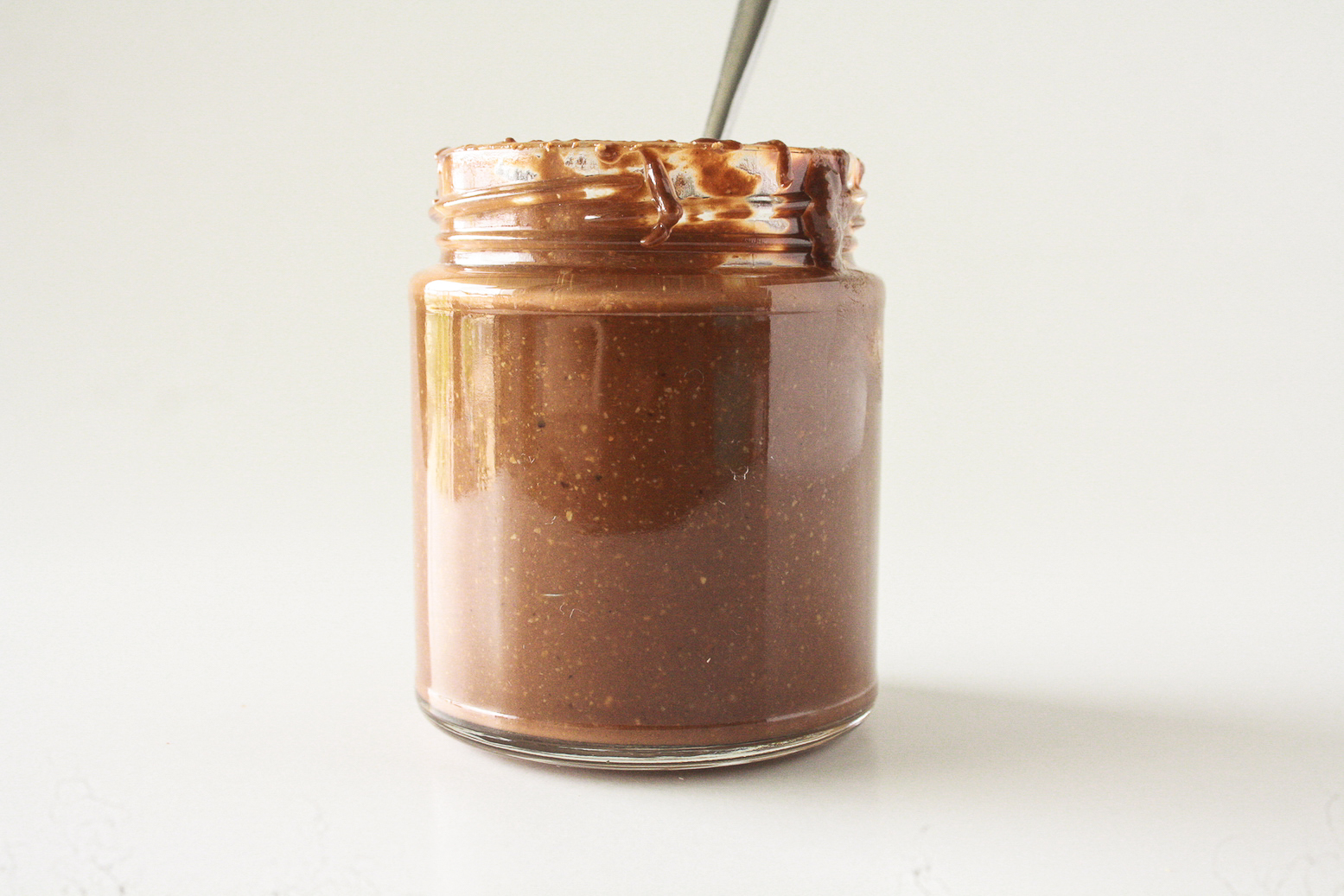 It's also so easy to make, I don't know why I waited this long to try it. Minimalist Baker has a lovely recipe, which I altered a little because I found the amount of chocolate to be less and my version also isn't vegan because it has honey. Dark chocolate also needs to say specifically that it's vegan, and I'm pretty sure the one I used wasn't, but both these are easily fixed substitutions.
So. Roast some hazelnuts, melt some chocolate, blitz, stir in salt and vanilla. And done! The honey thickens it up a little bit, so while I like to store in the fridge, it needs to be kept at room temperature for it to be spreadable. Avoid adding too much sweetener so that the consistency doesn't change much.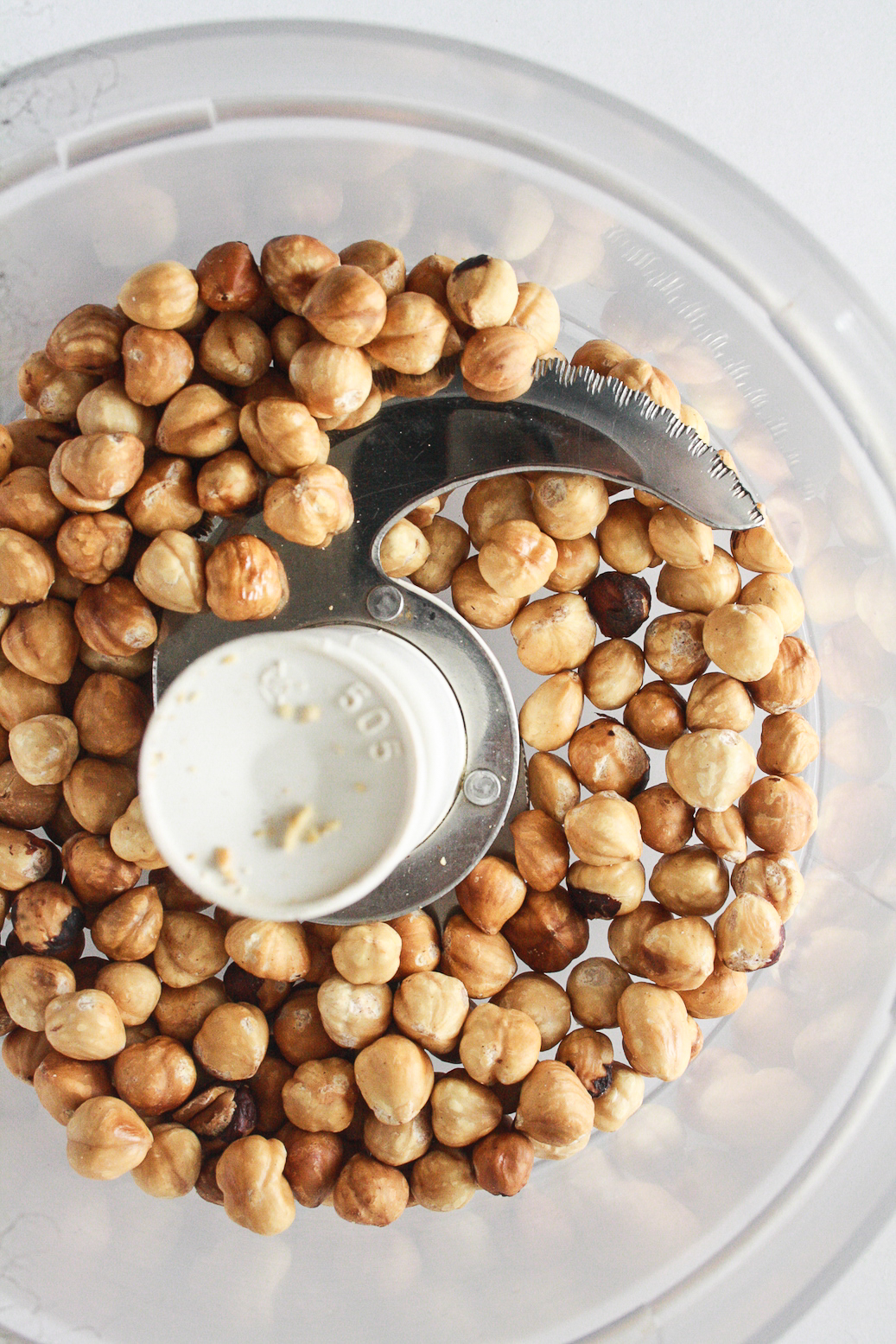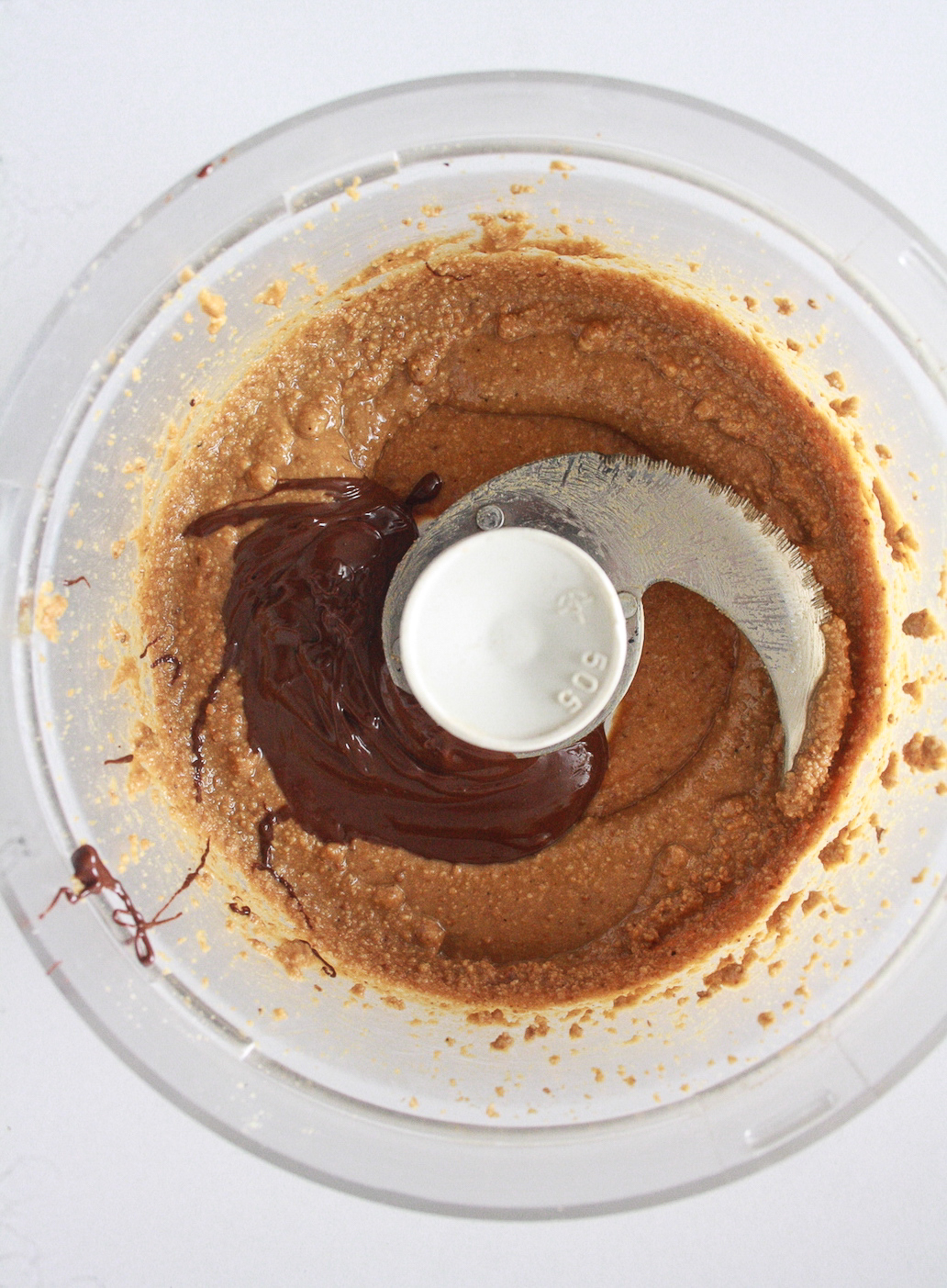 I've been eating this on toast, on oats and of course, with a spoon. It's nutty, chocolatey and completely insanely good. The slightly salty kick balances everything out perfectly, and I know I'll have a fridge full of this very soon 😀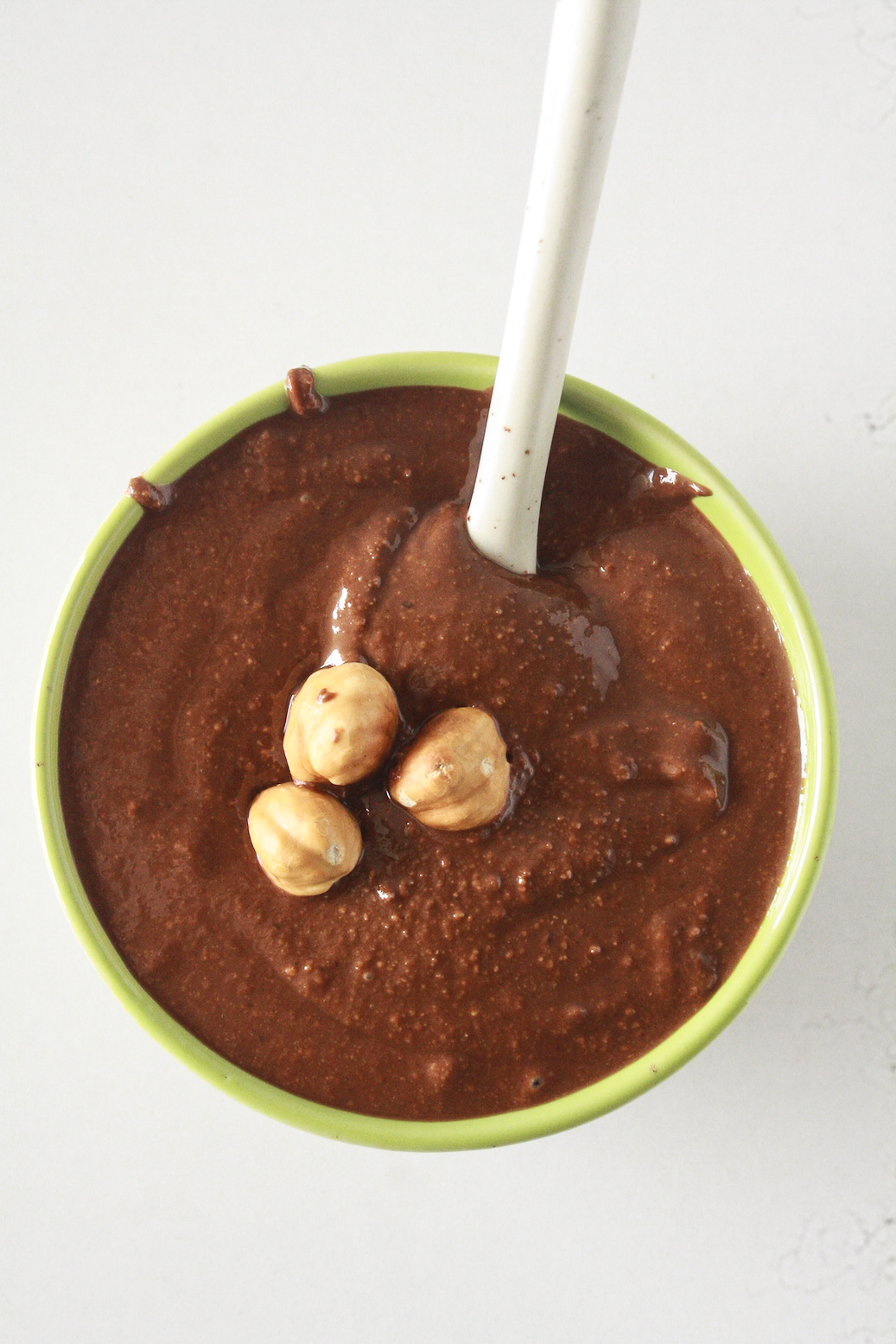 Dark Chocolate Hazelnut Spread
Healthier, homemade Nutella!
Author:
The Desserted Girl
Recipe type:
Dips and Spreads
Ingredients
1 and ½ cups hazelnuts
100 gms dark cooking chocolate (I used 70%)
Pinch of salt
½ tsp vanilla extract
1 tsp honey, optional
Instructions
Preheat the oven to 180 C. Tip the hazelnuts out onto an un-greased baking tray and bake for 8 to 10 mins until golden-brown and fragrant. Pre-roasted nuts will need to be roasted for a few minutes lesser. The idea is to warm them up so that they release their oils when they are processed. Set aside to cool for a few minutes.

In the meantime, melt the chocolate in a double boiler or microwave (in spurts, so that it doesn't burn in the microwave) until smooth. Set aside.

In the bowl of a food processor fitted with a sharp blade (or a really powerful blender), blitz the warm hazelnuts until they begin to look crumbly and gritty. As the oils release, they will become more liquid and look like a nut butter (see photo above). If you find that they are not breaking down and becoming smoother, add a wee bit of oil to help them along though you probably won't need to.

Now add the still-warm chocolate and blitz again till combined. Add the vanilla and salt, and blitz till relatively smooth, the nuts will make it look a little grainy either way. Taste and see if you'd like to add honey. The more honey you add, the thicker the spread will become so go slow.

Transfer the spread to an airtight jar, allow to cool a little, then store in the fridge. Leave at room temperature for 10 minutes before spreading it onto toast, oats, fruit or just a big spoon!
Notes
Use certified dairy-free chocolate and maple syrup to make this vegan!
Shop this recipe!
This post contains affiliate links.