These are, without a doubt, the only thing you should be making from now until the end of time. Rich, tender chocolate cupcakes topped with the lightest, creamiest mascarpone frosting. If this doesn't convince you, we need to have a separate chat.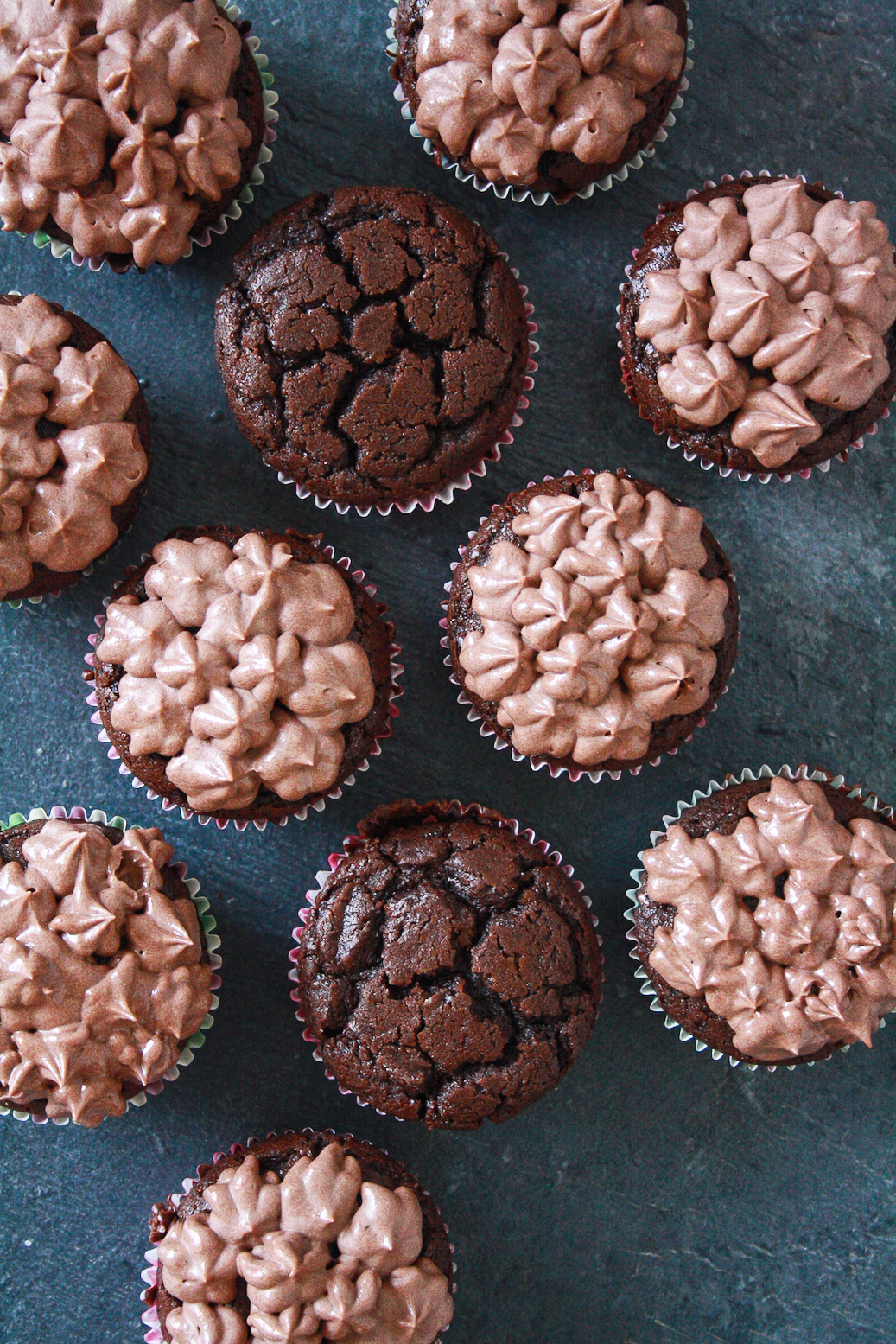 I have a few different chocolate cupcakes on this blog, but I never ended up making ones that had the precise texture I wanted. Denser than these, these or even these. But not in a tough, chewy way. Just a really rich, packed with chocolate flavour kind of dense. Tender, but a mouthful in every good way.
And I didn't realise that all along, the perfect recipe was staring me in the face. This dense chocolate loaf has every flavour and texture preference I love, and bonus, it doesn't rise very tall, which makes frosting easier. Boom.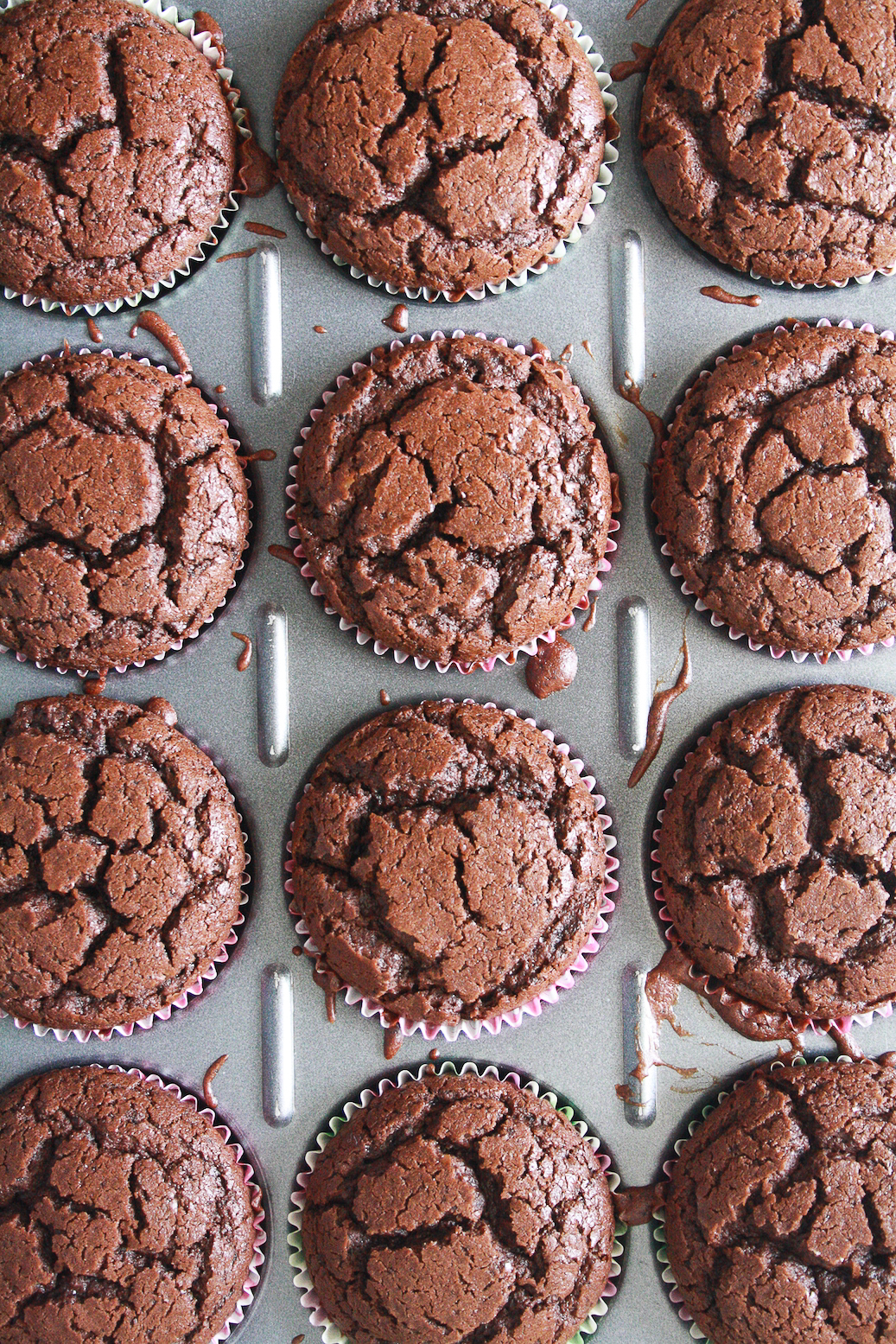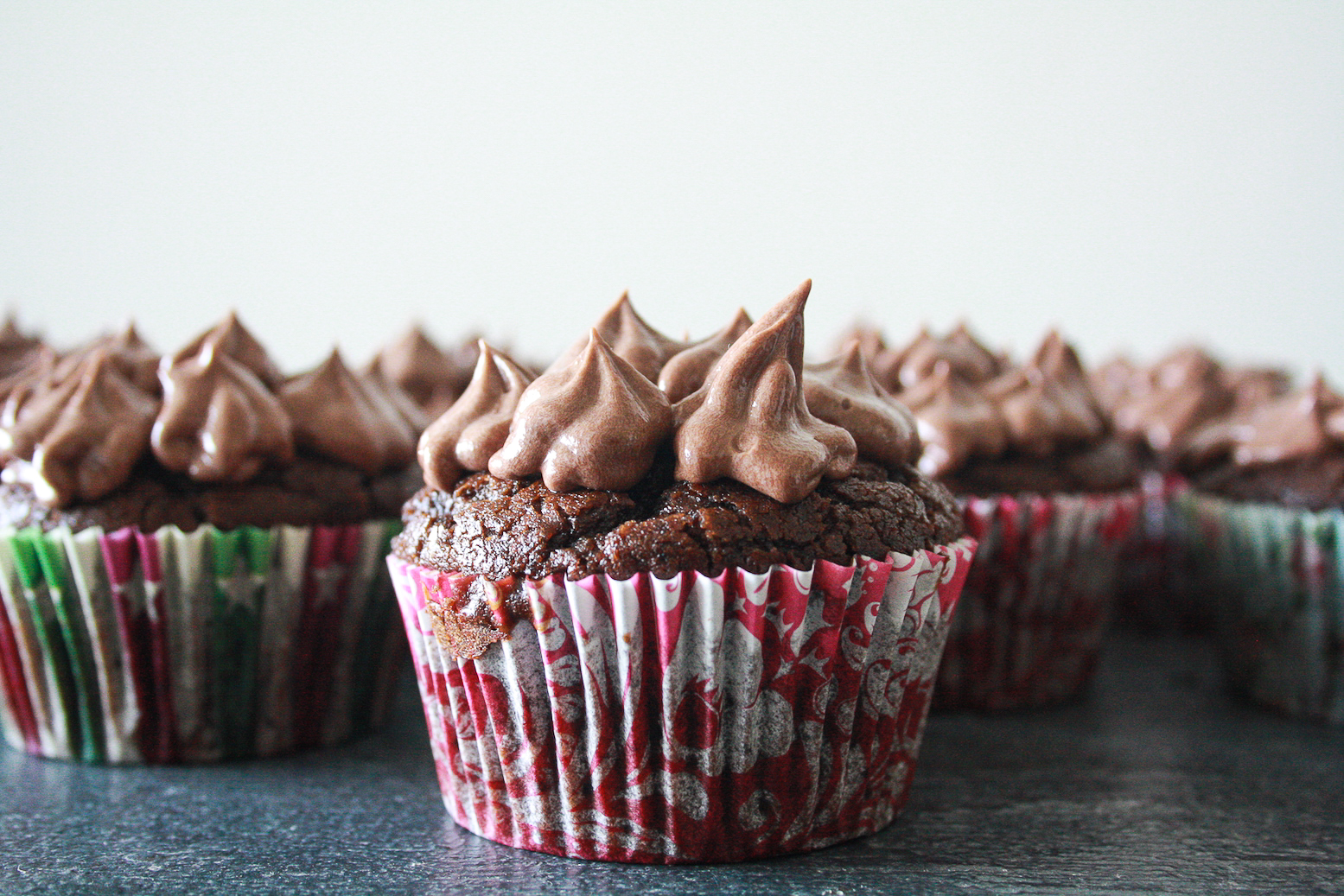 All that I did was double the recipe and bake it in cupcake liners, for 14 pieces of heaven. And fiiiinallllyyyyy a completely ad hoc frosting of mascarpone cheese, butter, sugar and cocoa powder. Why I decided to use mascarpone, I don't know, but I'm glad I did. Beyond tiramisu, this creamy cheese really needs to start making more of an appearance around these parts. Seriously, it's life changing.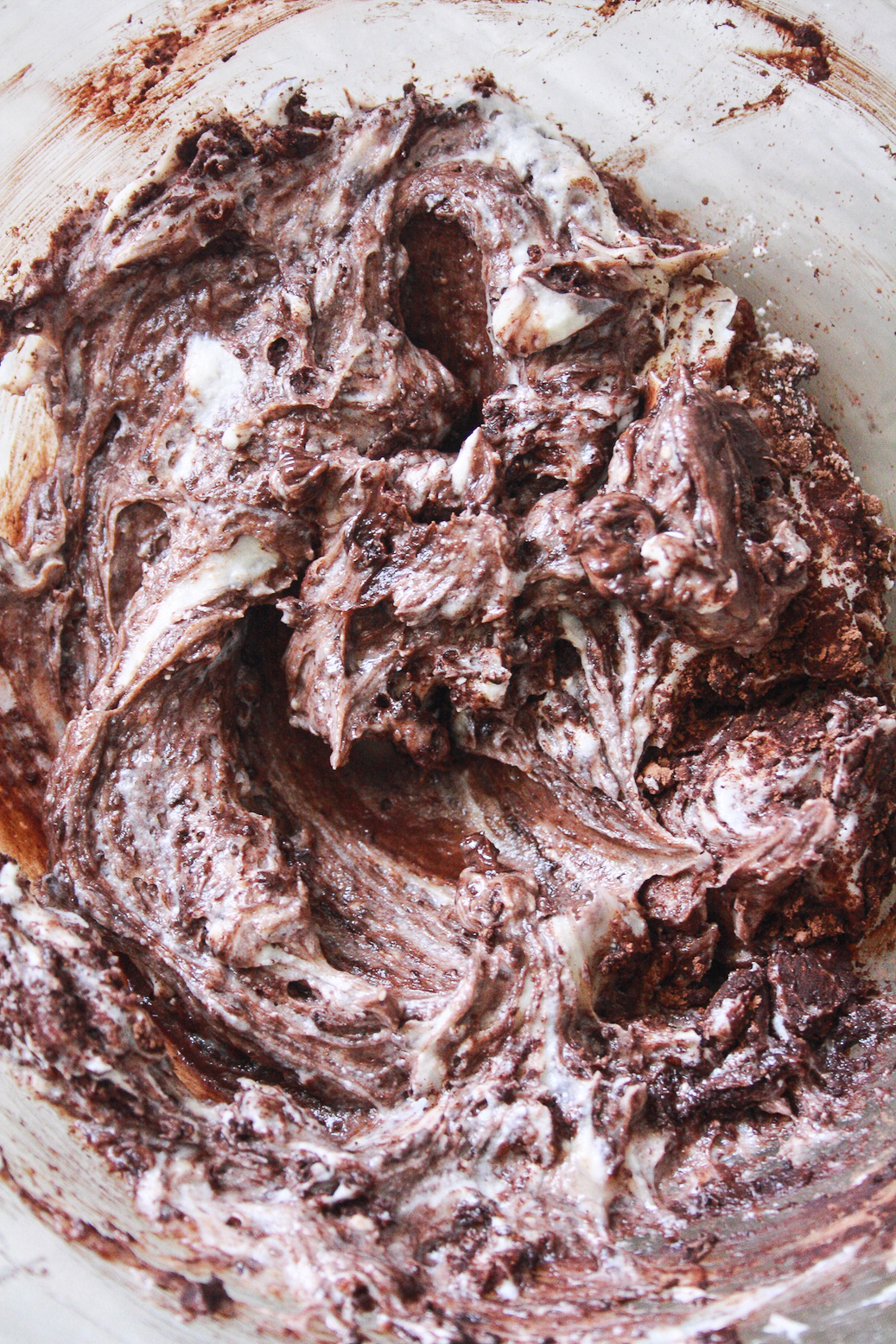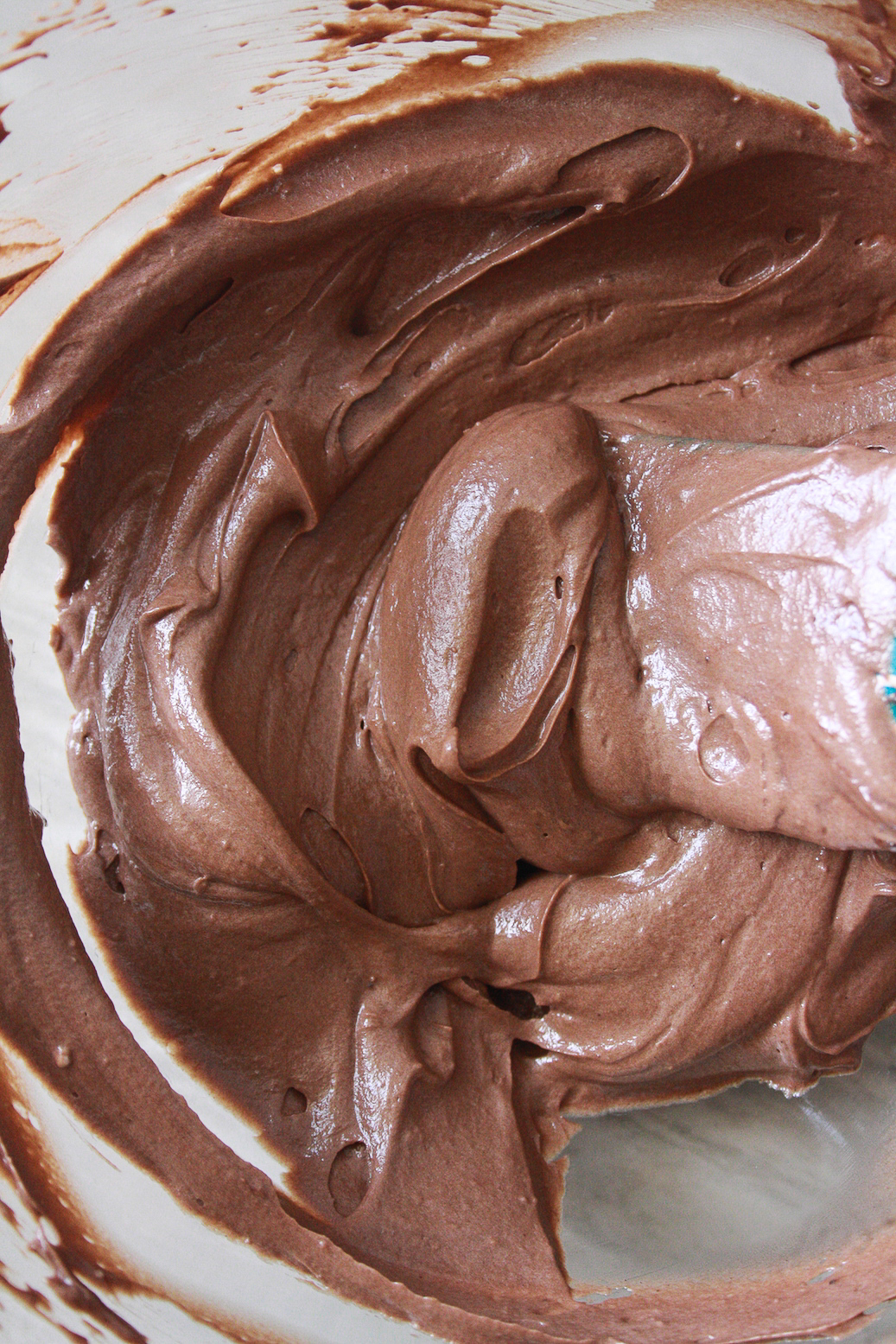 I like a comparitively lesser amount of frosting on my cupcakes but feel free to double the quantities for it if you really want to go to town. Definitely let the cupcakes cool completely before frosting, or even trying to remove the cupcake liners.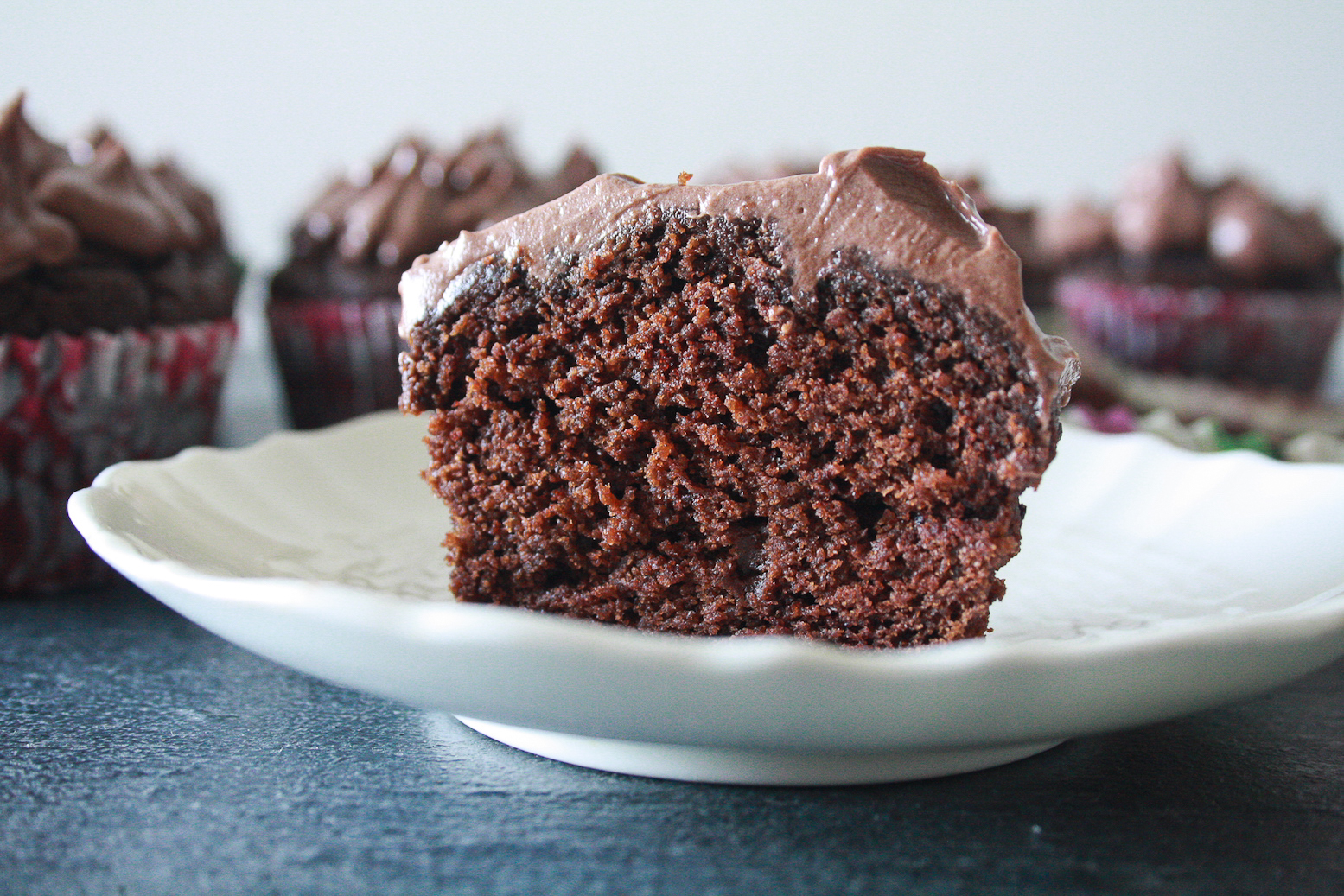 These cupcakes got rave reviews and I can't wait for you guys to try them! Every flavour comes together beautifully and the best part is, they're not cloyingly sweet or heavy. So you can maybe eat two? Let me know 🙂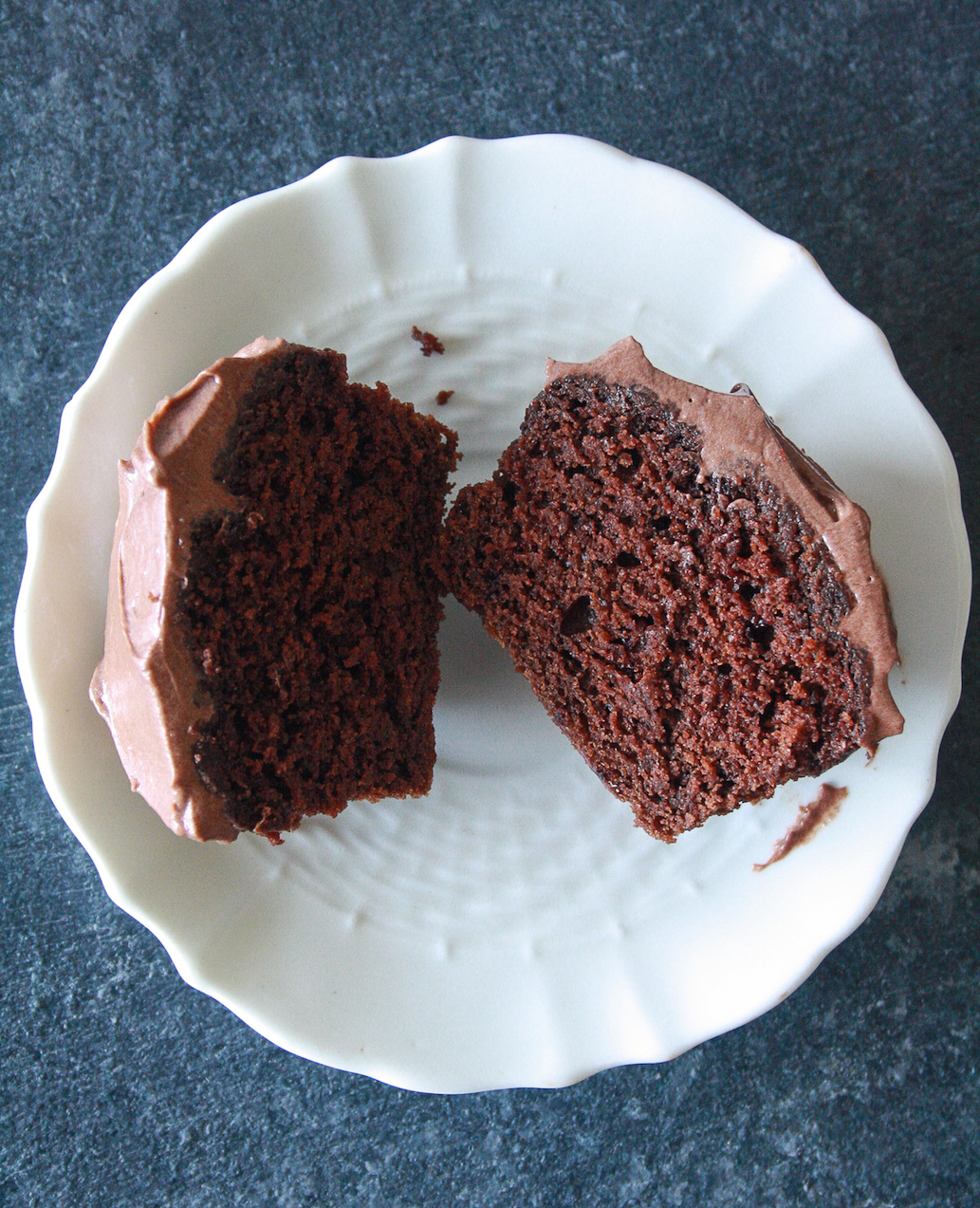 Chocolate Cupcakes with Mascarpone Frosting
Decadent, tender chocolate cupcakes topped with a creamy mascarpone frosting!
Author:
The Desserted Girl
Ingredients
For the cupcakes
1 and ½ cups all-purpose flour
1 tsp baking soda
200 gms dark cooking chocolate, roughly chopped
1 cup butter, at room temp (230 gms)
1 cup brown sugar (plus ¼ cup if you like sweeter cupcakes)
2 eggs at room temperature
1 tsp vanilla extract
1 cup freshly boiled water

For the frosting
200 gms mascarpone cheese at room temp (about 1 heaped cup)
¼ cup butter at room temp
¼ cup cocoa powder
⅓ cup icing sugar
Double the frosting recipe for a thicker layer
Instructions
Sift the flour and baking soda in a large bowl. Set aside.

Preheat the oven to 175 C and line 14 muffin moulds with cupcake liners.

Melt the chocolate till smooth in a double boiler or heatproof bowl set over a pot of simmering water. Set aside to cool.

In a large mixing bowl, beat the butter and sugar till pale and fluffy. Add the eggs and vanilla and beat well. A hand mixer is best here.

Add the melted chocolate, and mix till combined but do not over-mix.

Now add the flour mixture gradually, alternating with the boiled water. Stir gently, avoiding lumps as much as possible. If you do see any lumps, run a hand mixer through the batter. The batter should be smooth and a little runny.

Divide the batter equally among the muffin moulds and bake for 25 to 30 minutes until they have risen a little, developed crackly tops and a toothpick poked in the center comes out clean. Start checking for doneness at 20 mins as all ovens are different.

Allow the cupcakes to cool in the tray for 10 minutes and then place them on a wire rack to cool completely, without peeling the liners off.

To make the frosting, beat the mascarpone and butter in a bowl until fluffy. Sift in the sugar and cocoa powder and beat till smooth. If you'd like a thicker frosting, add more sugar. Otherwise spoon into a piping bag and pipe as desired. I'm not very big on piping, so sometimes I just slather it on top of the cupcakes with a blunt knife. It's going to be delicious either way!

Keep refrigerated at all times if it's a hideous summer in your part of the world!. Happy eating!