I don't know if summer is the time to be eating a cake so rich that it should only be served in slivers. But I assume if you chug a glass of juice afterwards, it all balances out?
You guys. This cake is everything that a birthday cake should be. Deeply chocolatey, so so fudgy, nutty from all the almonds and the nicest coconut flavours.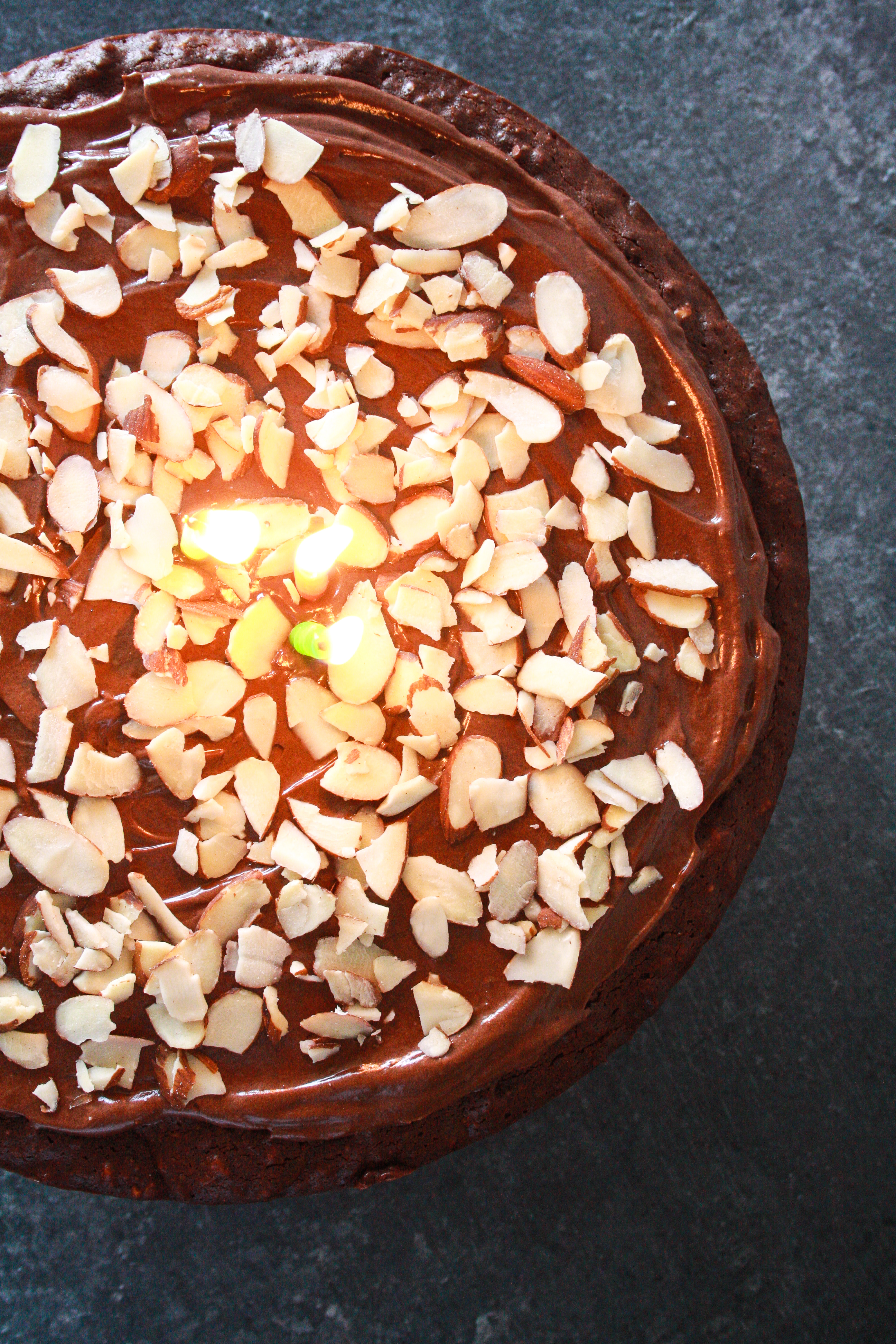 Of course, it melts faster than you can say 'cake', but we'll find a way to live with gooey slices, right?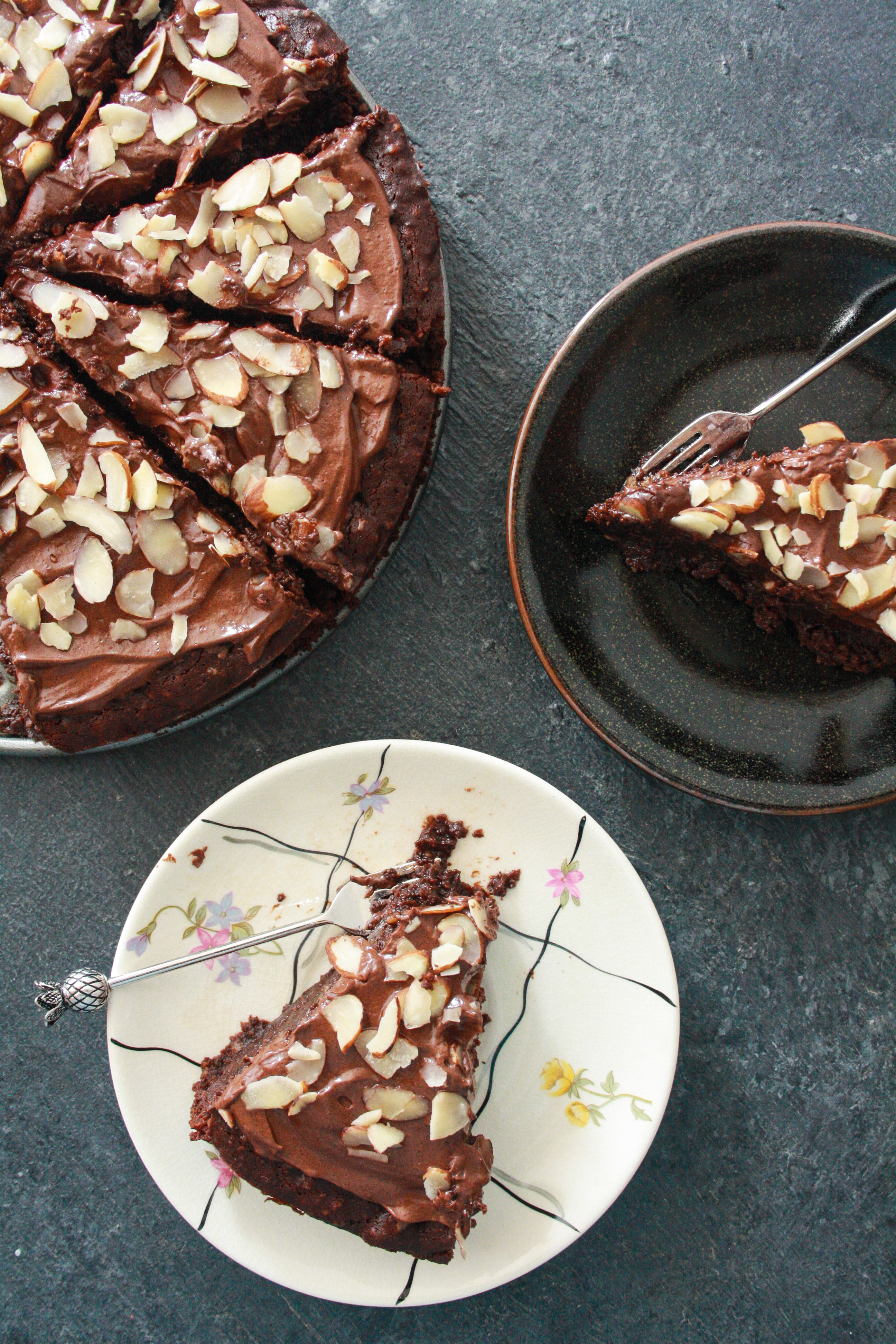 I've been hoarding this Bon Appetit recipe for a while because flourless cakes are my favourite kind of cake. This particular one resembles this hazelnut version in texture, but it has all of the chocolate-coconut paradise going on inside. It's a little more involved, but the results are absolutely worth it.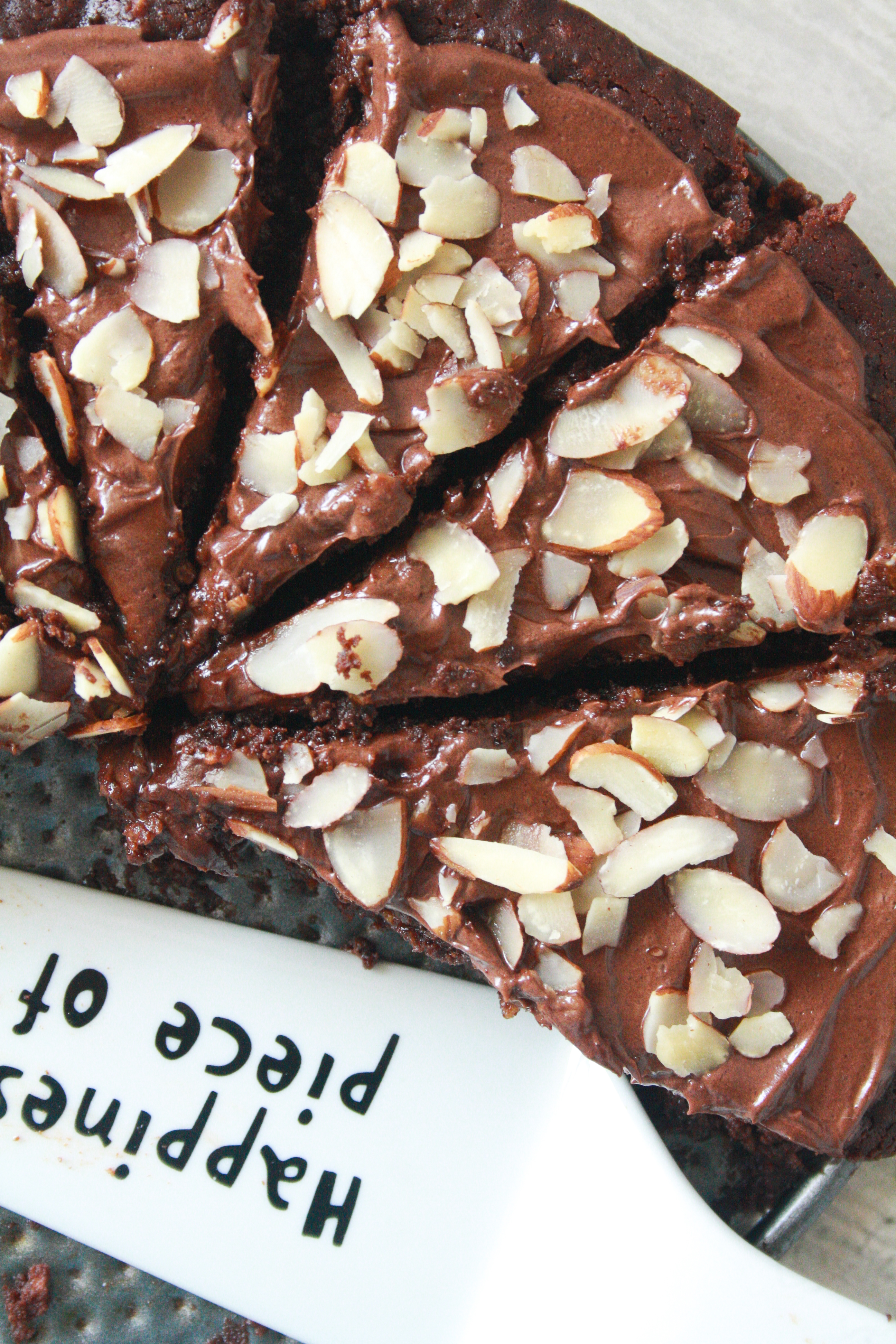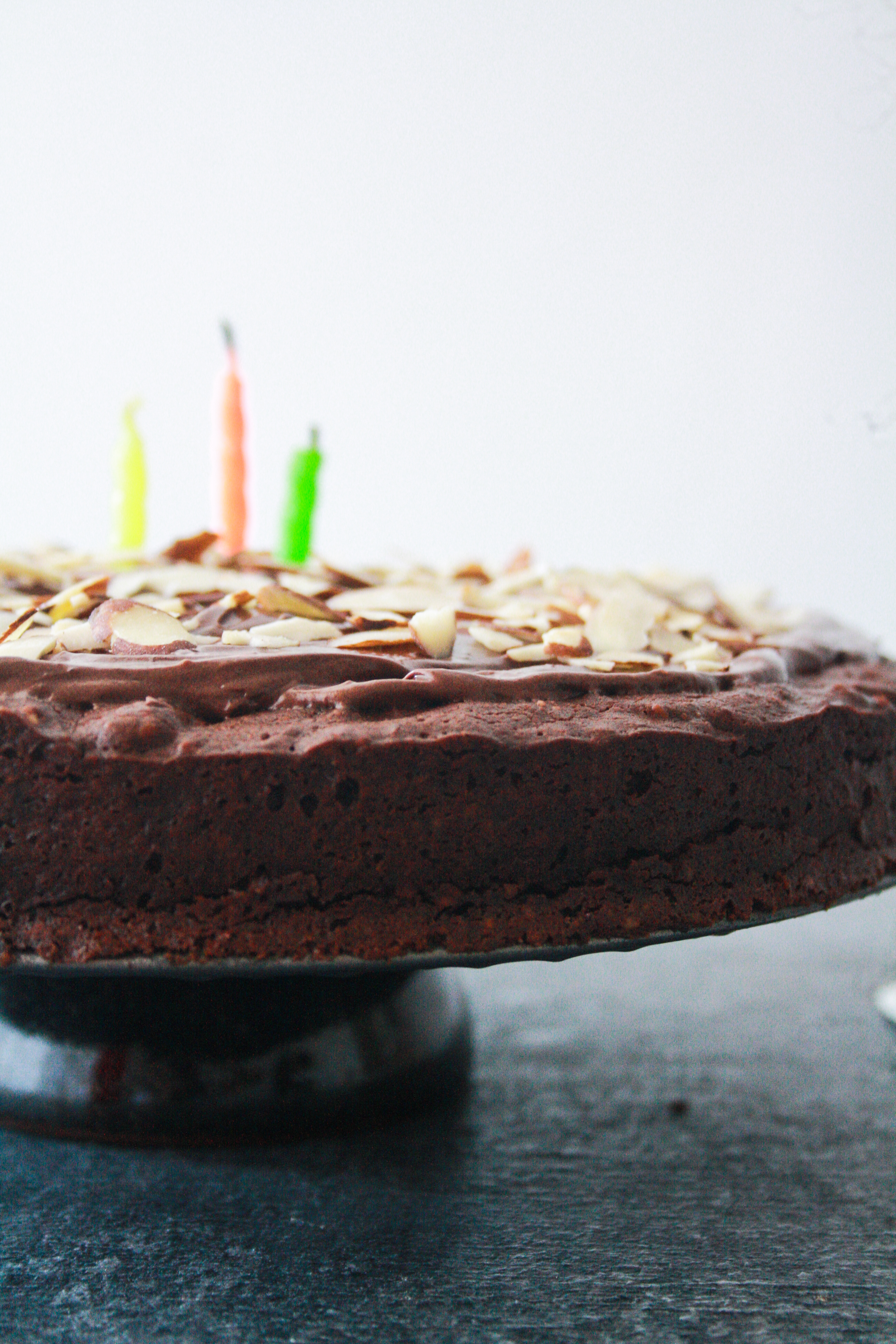 I made a few changes to the recipe: reduced the eggs to 4 instead of 6 because overly eggy cakes scare me off. I didn't reduce the amount of chocolate though, so this is a very dense, fudgy cake. If you'd like a little more lightness, by all means use 6 eggs. The sugar is scaled down a bit and I found it just the perfect amount. And the frosting originally was a non-dairy coconut milk kind, but I used my new favourite fudge frosting. The result is this ooey gooey wonder.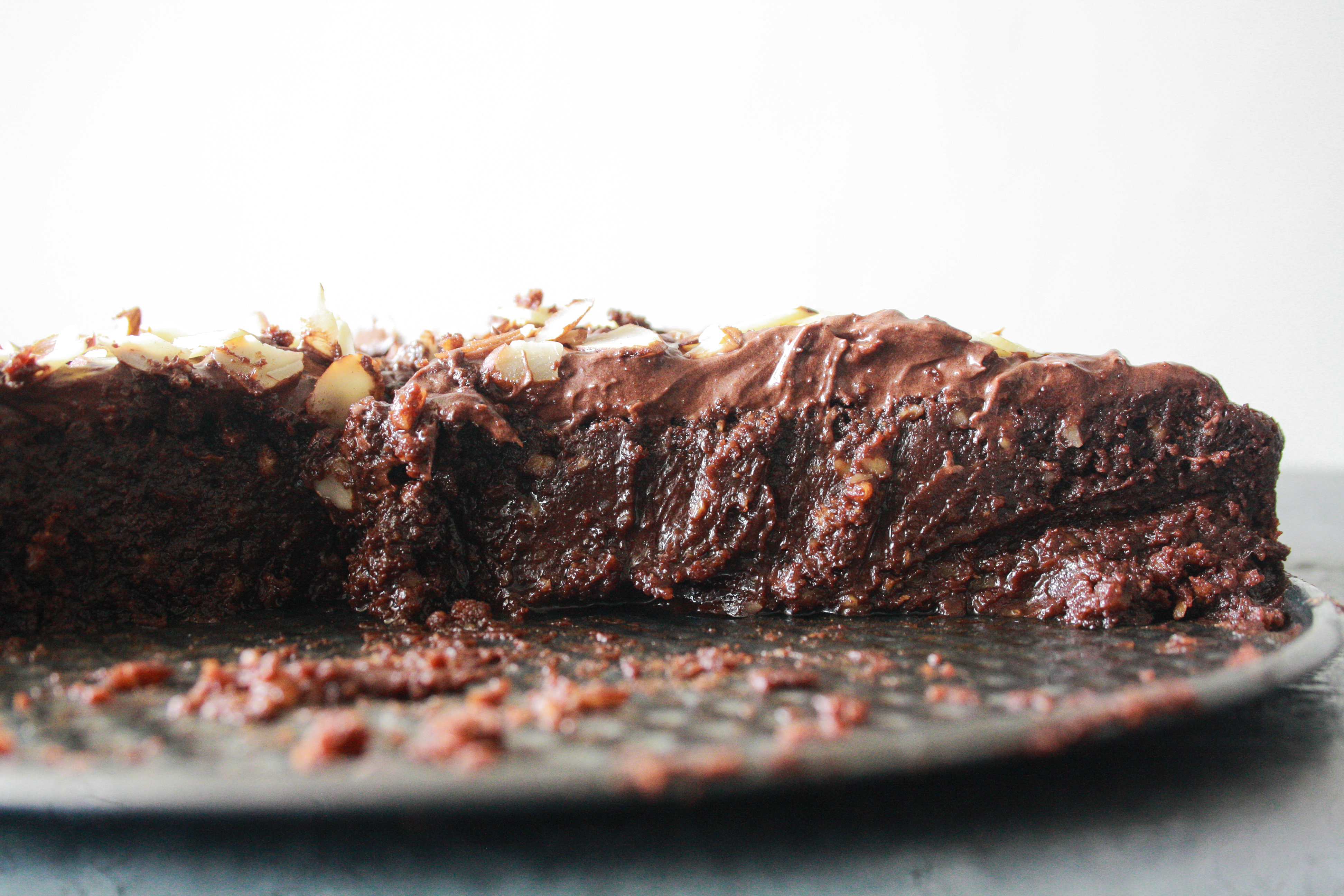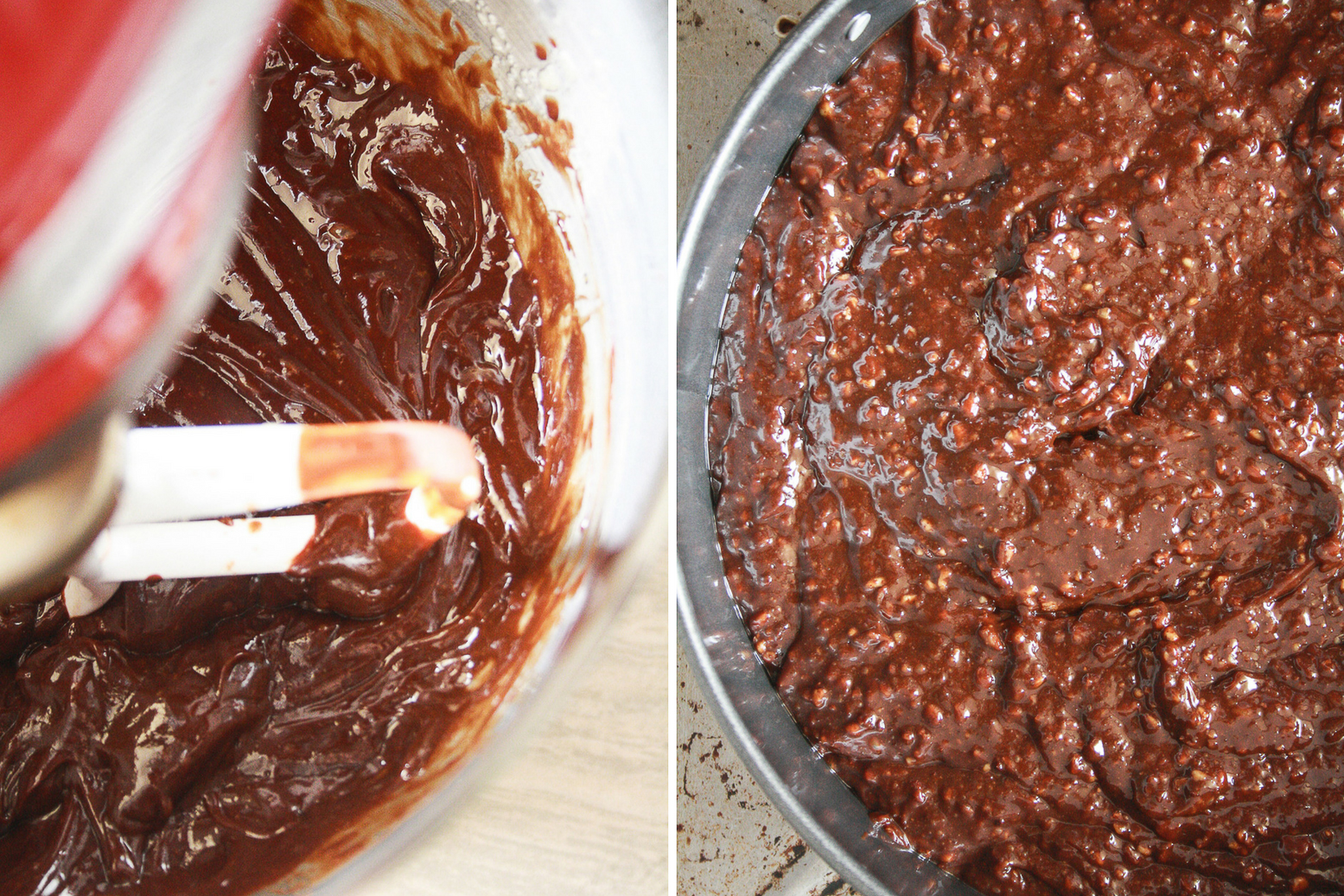 The cake is best served at room temperature. It's easier to slice and serve this way, but definitely keep tons of tissues near you because it is one giant frosting mess if you live in India 😀 This is definitely not an anytime cake, save it for an occasion and make sure there's lots of people to share it with!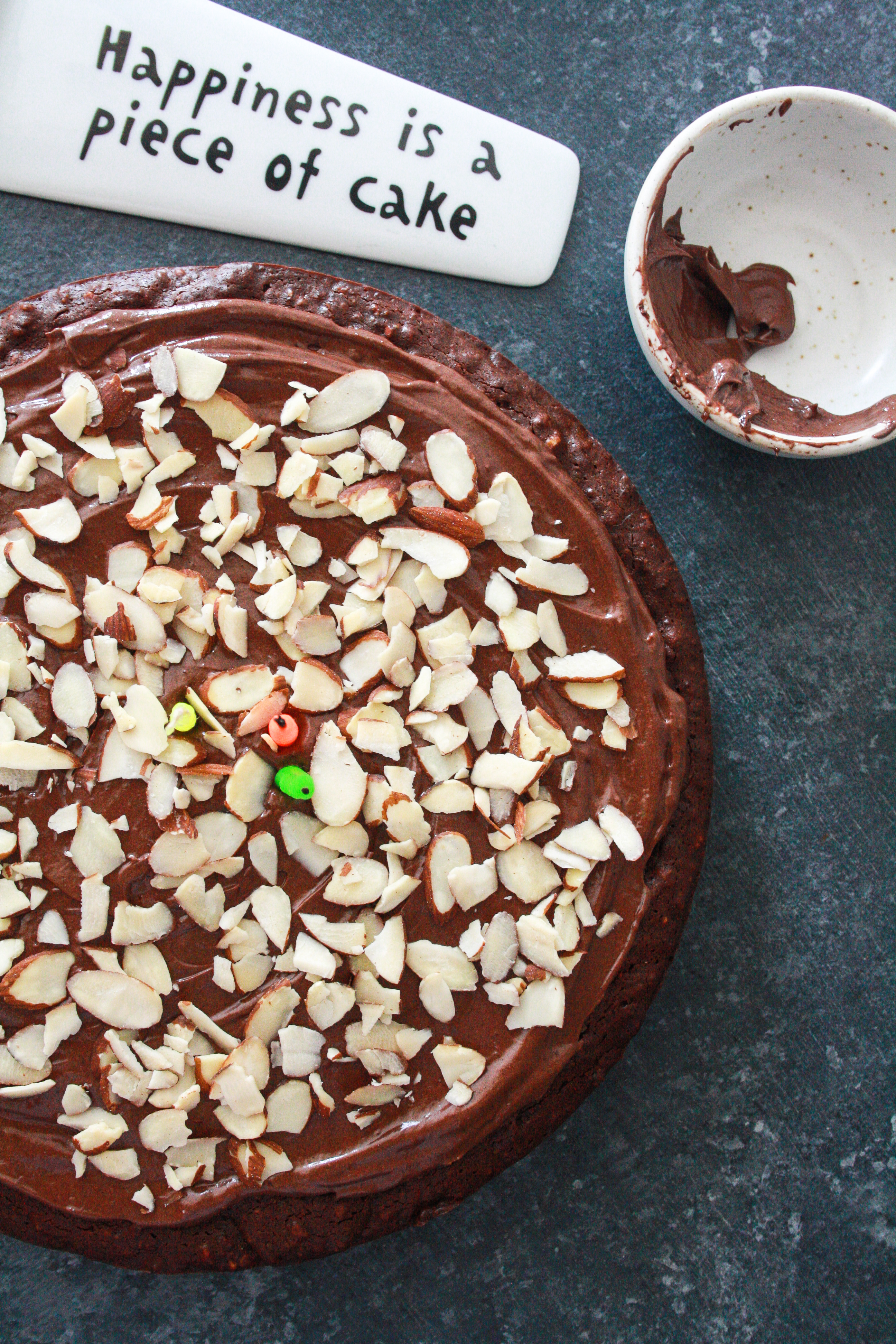 Happy baking and a very happy weekend!

Coconut Almond Fudge Cake (Gluten-Free)
A rich, fudgy chocolate cake with coconut and almonds, topped with a silky chocolate frosting!
Author:
The Desserted Girl
Ingredients
For the cake
1 cup almonds
1 cup coconut oil*
225 gms dark cooking chocolate
¼ cup cocoa powder
½ tsp salt
½ cup shredded unsweetened coconut*
4 eggs at room temperature*
½ cup brown sugar
¼ cup castor sugar
2 tsps vanilla extract

For the frosting
⅔ cups icing sugar/powdered sugar
⅓ cup cocoa powder
3 tbsps butter, at room temp
3 to 4 tbsps cream
Instructions
Preheat the oven to 175 C. Spread the almonds out on an ungreased baking tray and bake for 8 to 10 minutes until fragrant and lightly browned. Set aside.

In a double boiler, melt the oil and chocolate until smooth. Set aside.

Grease an 8" springform pan. Preheat the oven to 160 C.

In the bowl of a food processor, blitz the still-warm almonds and cocoa powder until finely ground. Add the coconut and blitz until just combined.

Using either a hand mixer or stand mixer (preferred), beat the eggs for about 20 seconds until combined, then add the sugar and vanilla and beat for about 2 minutes. The mixture should go pale and frothy, and when you lift the beater, the egg should drip back and sink in immediately. This step is important to give the cake a nice texture.

Now beat in the melted chocolate mixture slowly (switch to the paddle attachment if using a stand mixer) and then add the coconut mixture. Fold in gently, taking care not to deflate the eggs.

Pour the batter into the pan and smoothen the top. It does not spread or rise very much in the oven, so smoothening is important.

Bake for 30 to 40 minutes until a toothpick inserted in the middle comes out clean.

Allow the cake to come to cool at room temperature before frosting.

To make the frosting, sift the sugar and cocoa very well, there should be no lumps. In a separate bowl, beat the butter until fluffy, then add the sugar and cocoa mixture, alternating with the cream. Beat till smooth and creamy. If needed, add more cream or whole milk to get the frosting to a thick, but spreadable consistency.

Spread the frosting over the cooled cake and top with flaked almonds. If not serving immediately, store in the refrigerator especially if you're working in a warm environment.

Before slicing, let the cake come to room temperature for the best flavour and texture. It tastes like fudge when chilled, so that's certainly not a bad idea either! Enjoy!
Notes
*You could use a vegetable oil here as well.

*If using frozen coconut, make sure to thaw it first. It adds a bit more moisture to the batter, but does not harm.

*Use 6 eggs for a slightly less dense cake. I used 4 based on personal preference for less eggy cakes.

*For a thicker frosting, add more sugar.