I continue to find ways to avoid whole almonds, but eat them in all sorts of other ways. A nut butter had to therefore make an appearance at some point. And guys, it's gooooood. Like Joey levels of gooooood.
Please make way for all natural, all virtuous, all adulting almond butter. Mixed up with a little cinnamon and honey, I was eating this straight out of the food processor. And then it got mixed into my morning oats (seriously, who am I and what did I do with myself?), into some muffins which bombed (because I tried making my oven do tricks) and I plan to continue mixing it into whatever else is acceptable.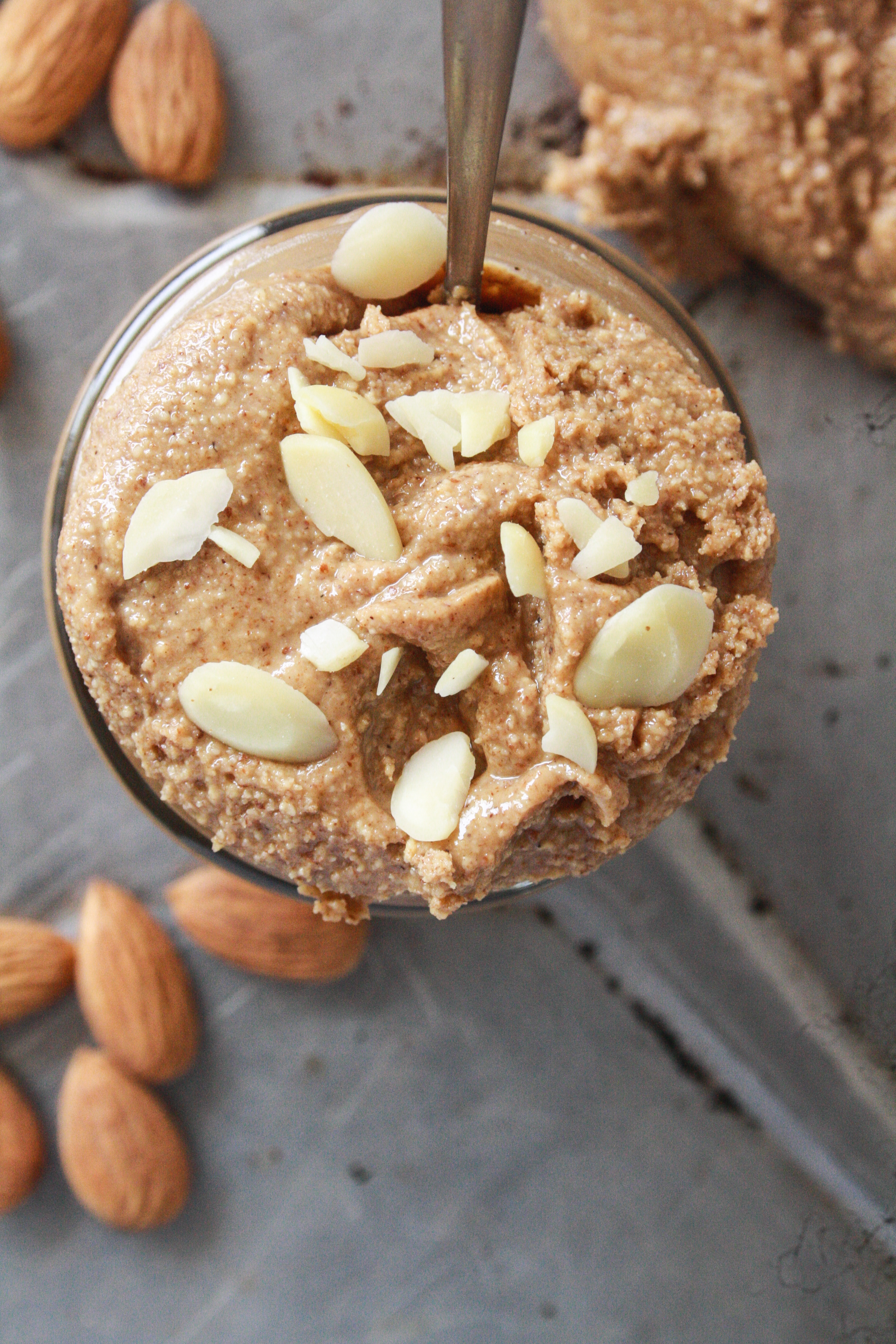 Almond butter is actually ridiculously easy to make. It actually requires just one very crucial ingredient, almonds. (Surprise!) The little bit of additional oil, or any mix-ins are just to help flavour and texture. Otherwise, get yourself a bag of nuts and a food processor and you're on your very merry way.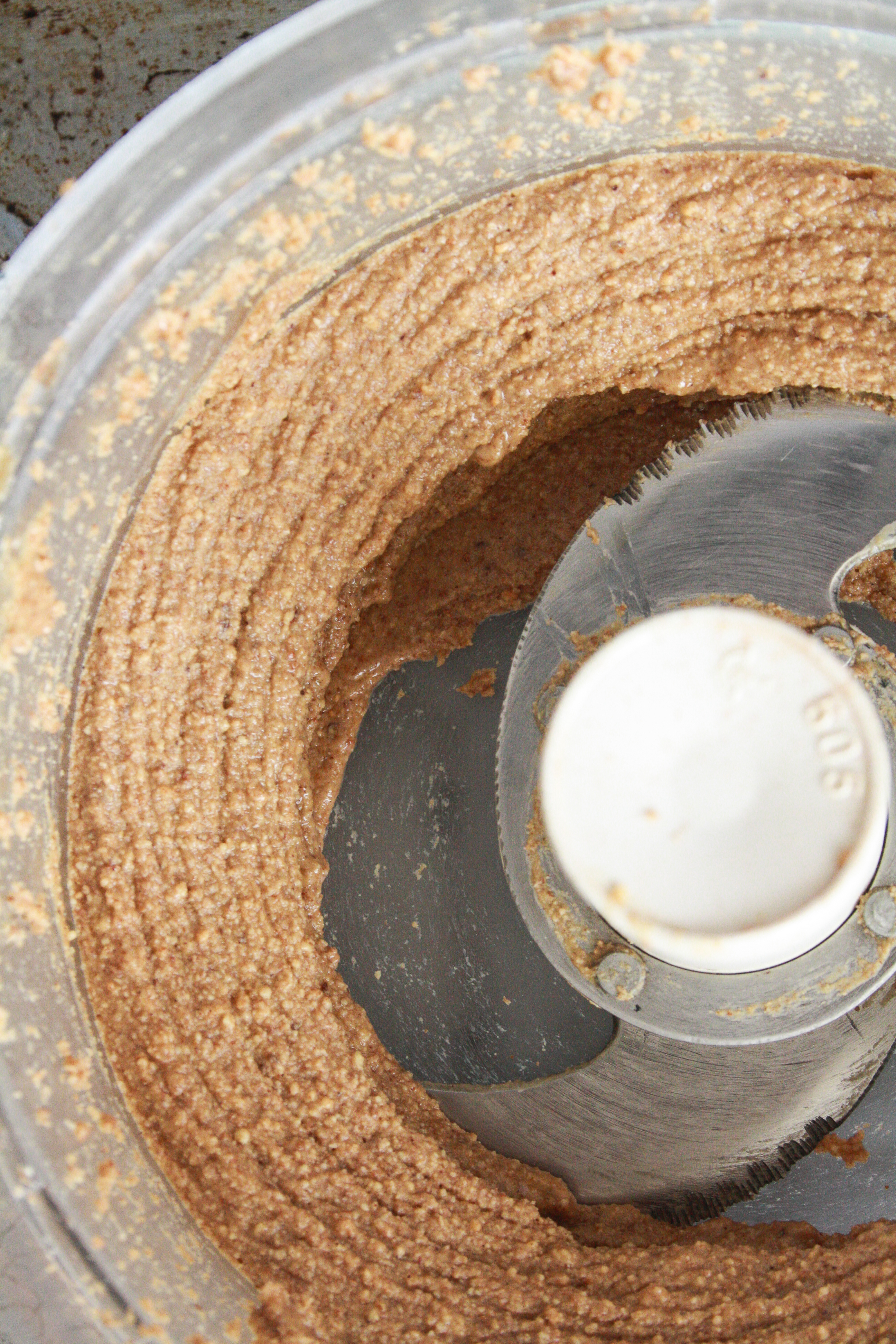 Honey makes it a little harder to get a really smooth butter, but it adds some sweetness and flavour which I love, though feel free to leave it out. About a tablespoon of any neutral oil helps move things along in the processor, in addition to the natural almond oil, but if you have a really powerful one, even that much may not be necessary. A few bits of flaked almonds stirred in right at the end turn it into 'chunky' almond butter. And you can do exactly the same thing with peanuts. Ta da!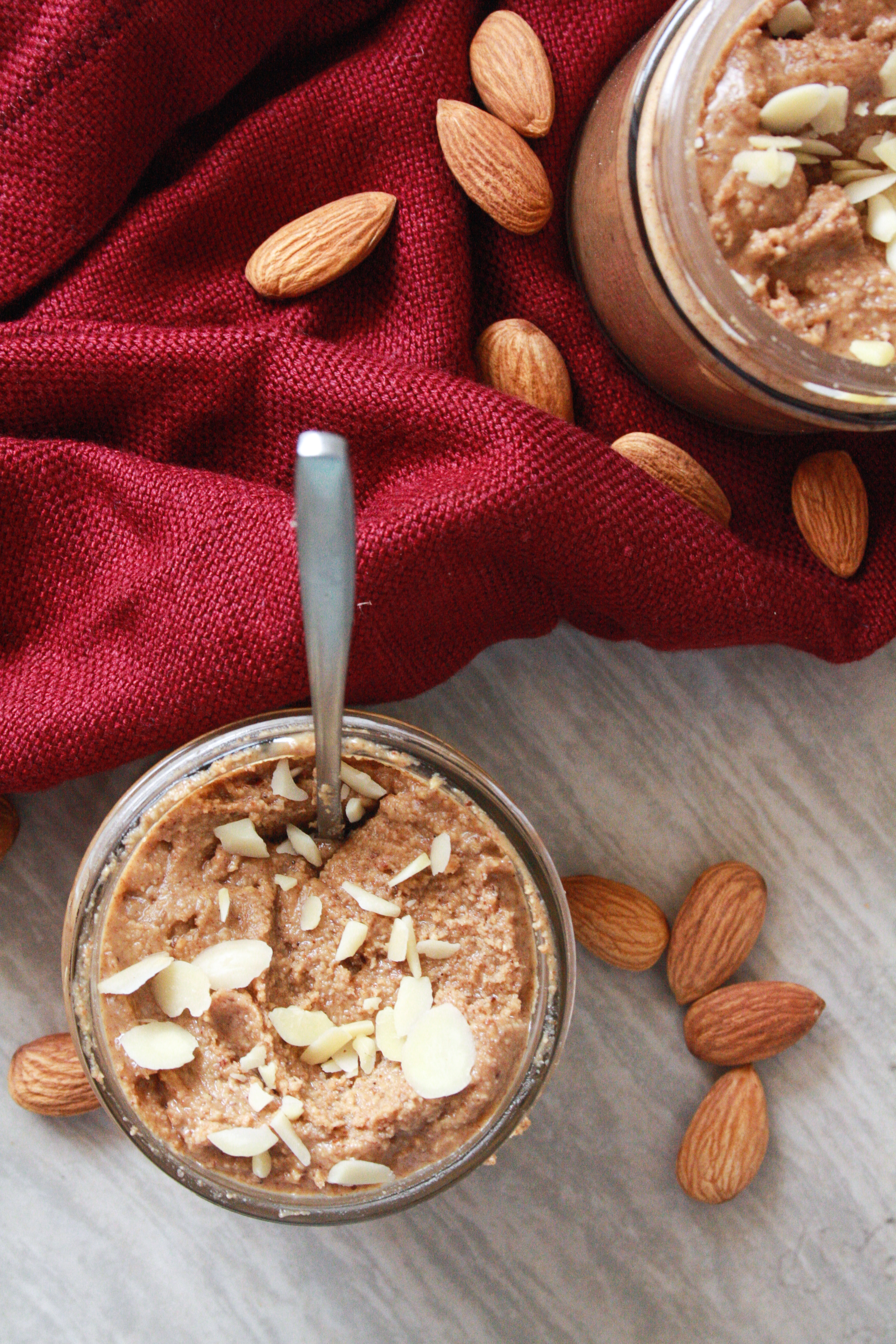 I do recommend taking 10 extra minutes to roast the almonds though, it brings out all of the nuttiness and helps release the oils faster. Other than that, mess around with the butter as much as you like 🙂

Cinnamon Honey Almond Butter
A super easy homemade almond butter infused with cinnamon and honey flavours!
Author:
The Desserted Girl
Ingredients
2 cups whole almonds
2 tsps cinnamon powder
2 tbsps honey
1 to 2 tbsps vegetable oil
Instructions
If your almonds are pre-roasted, move to step two. If not, preheat the oven to 175 C and spread the almonds out in a single layer on an non-greased baking tray. Bake for 10 minutes or until fragrant and lightly browned. Toss the almonds halfway through baking. Set aside to cool completely.

In a food processor fitted with a sharp metal blade, blitz the almonds till they resemble a coarse meal, then add the cinnamon and blitz again. The almonds will start to look gritty and a little shiny as the oils release.

Scrape down the bowl of the food processor, then add the honey and keep blitzing. The mixture will be a little sticky now and might ball-up, so drizzle in the vegetable oil when this happens and blitz till smooth. In my food processor, which is not superhuman or anything, the whole thing took about 15 minutes. For a thinner, drippier butter, add more oil as needed.

Stir in some flaked almonds for a little crunch if you like, then transfer the almond butter to an airtight jar. Store in the refrigerator especially if you live in a hot area, so that it doesn't go rancid. Use it on everything!
Notes
*You could use a blender to make the almond butter, but it needs to be a fairly powerful one.

*Feel free to add in vanilla extract, raisins, dried berries, whatever else you like with almonds!