Permanent brain freeze season is here. So while you're losing all of the electrolytes in your body in this terribly gross weather, the only way to combat it, is it to devour bowlfuls of cold, creamy, lightened-up, vegan chocolate ice cream.
It's rich, without actually being rich, super chocolatey, sort of coconut-y and completely amazing.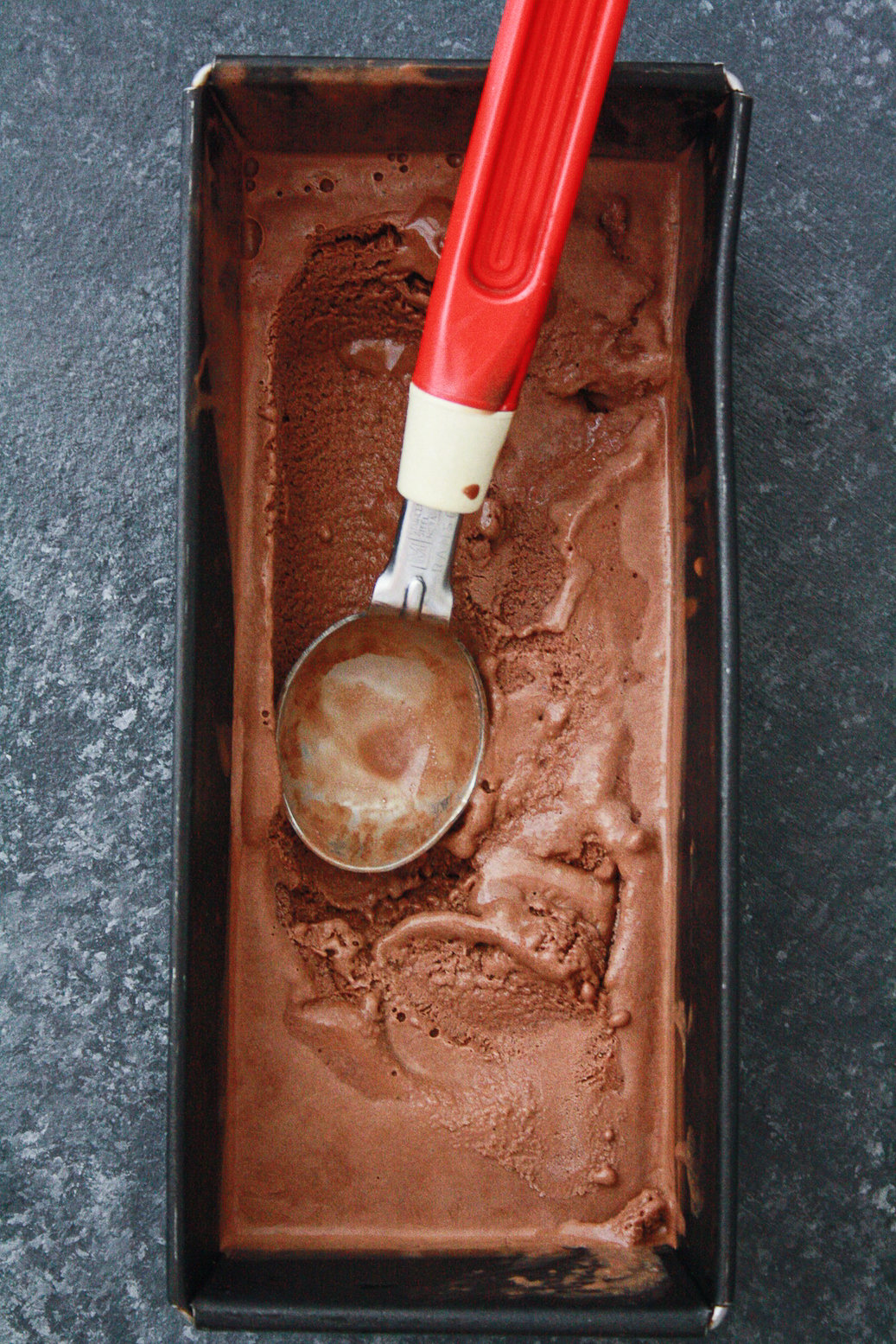 This is actually somewhere between a sorbet and an ice-cream, because technically there is no dairy, but it's still creamy thanks to the coconut milk. It blew my mind because I had no idea these ingredients would work together in this avatar as well as they did.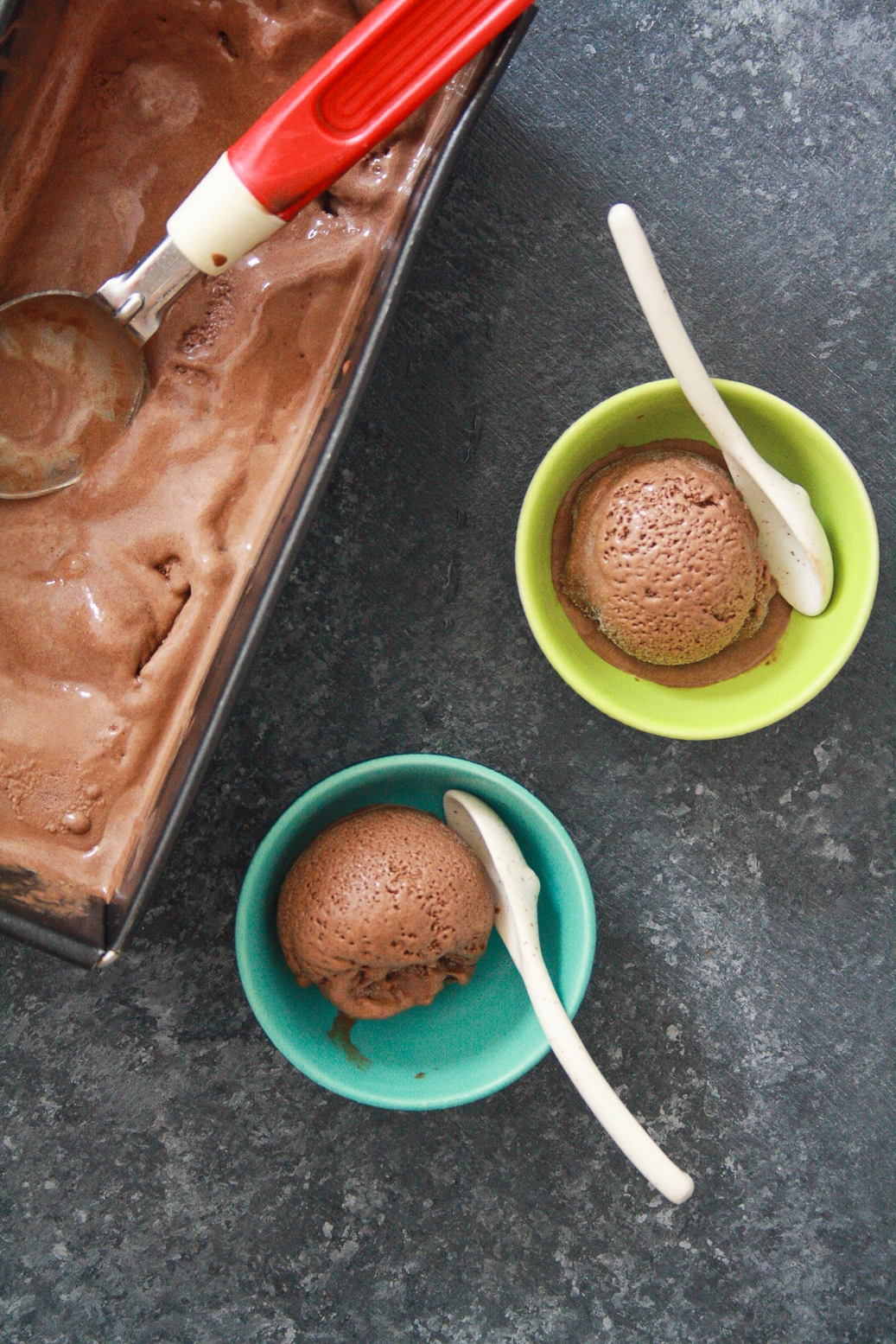 I came across this recipe on Drizzle and Dip and it seemed so simple, I couldn't not try it. You don't need an ice cream maker or a bowl filled with ice or any of that. Just a good food processor and a freezer. I have tried cream-based ice creams before, but this one is healthier, and honestly, tastier because of the coconut+chocolate paradise. A little bit of vanilla helps the chocolate stand out more than the coconut but if that's not something you're after, feel free to leave it out. In any case, the dominant flavour is chocolate, the coconut is more of an aftertaste I felt.
I changed nothing about the recipe, mainly because I hadn't ever tried a vegan ice cream and left the tinkering to the next version. I'm thinking melted chocolate swirled in there would be awesome. Or peanut butterrrrr!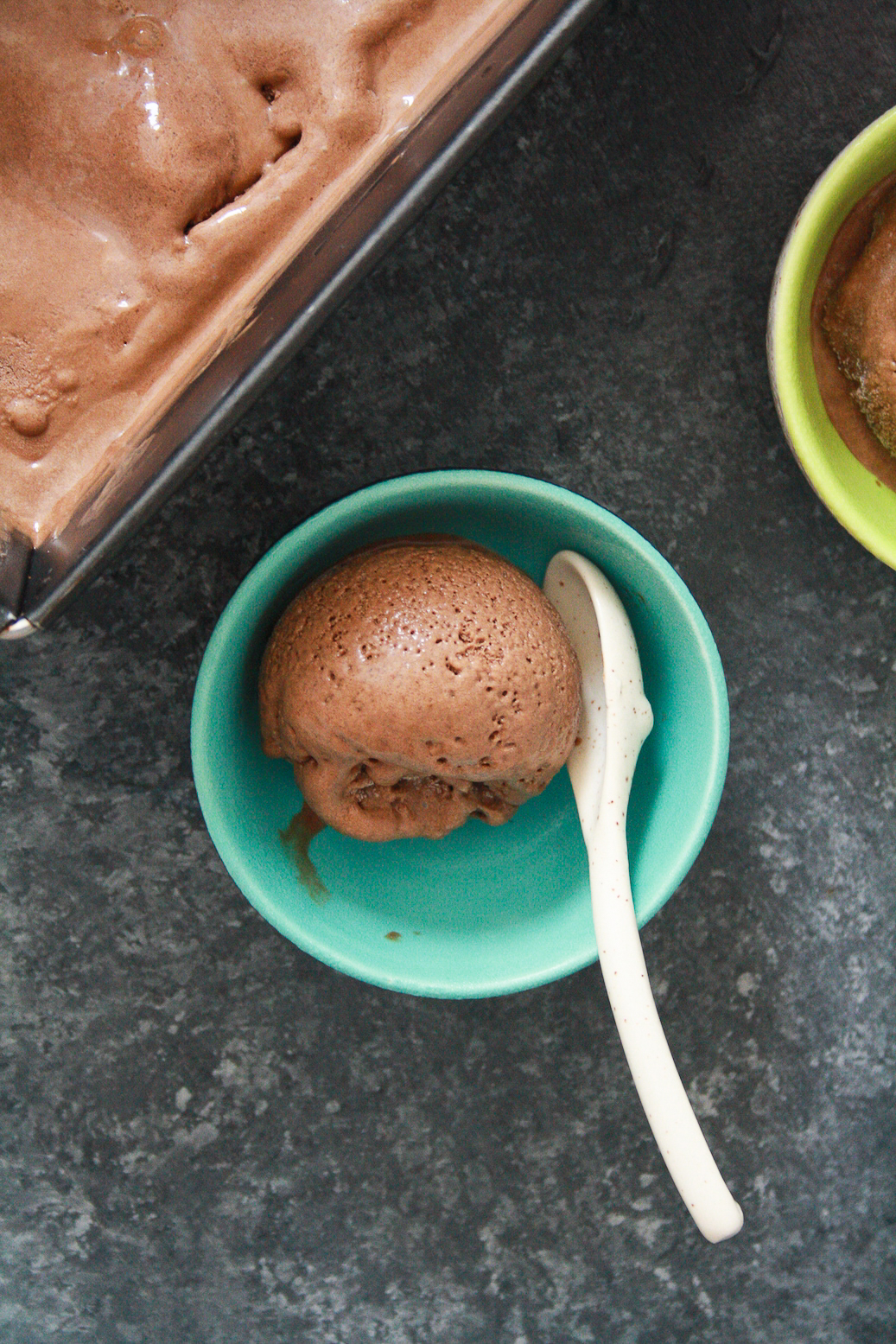 I found there to be a slight icy-ness, but like in a sorbet, it's expected. The longer you freeze it (especially in Mumbai right now), the better of course. But it does begin to melt almost as soon as you take it out, so move quickly! The worst that will happen is you're slurping up a cold, coconut chocolate shake. Not too terrible.
Also, I made this a week ago and it lasted very well in the freezer. The one thing I want to work with is making this free of refined sugar but I suspect honey would have crystallised and destroyed the texture. Anyone here with experience in making no-churn ice creams with natural sweeteners? Tips much appreciated!
And now, let's scare off the summer 😀

Vegan Chocolate Ice Cream
A creamy, chocolatey vegan ice cream made with just three ingredients!
Author:
The Desserted Girl
Ingredients
⅔ cup water
½ cup caster sugar
½ cup cocoa powder
400 ml coconut milk (about 1 and ¾ cup)
½ tsp vanilla extract, optional
Instructions
In a small saucepan, combine the water, sugar and cocoa powder. Bring to a boil on low heat until the sugar and cocoa have dissolved. Set aside to cool.

Once cooled, stir in the coconut milk and vanilla extract until well combined. Pour the mixture carefully into a ziploc bag (use two bags if needed), seal and place flat in the freezer for 6 to 8 hours or until completely hardened.

Break this frozen mass into pieces with your fingers and add them to the bowl of a food processor fitted with a sharp metal blade. Pulse for a few minutes until completely smooth and creamy, the amount of time will vary from machine to machine. I don't know if a blender will work as well but you can try if needed.

Pour this mixture into a metal tin (I used my loaf pan) and freeze overnight. Scoop and serve!!
Notes
*Prep-time does not include freezing time.

*Given that there are such few ingredients, use the best ones you can. I like Dabur coconut milk and Hersheys/Lindt/Ghirardelli for cocoa.