I have more strawberries coming to you next week, and I thought you might need a change from cutesy pink fruit. So we're going the citrus route today, all mellow yellow.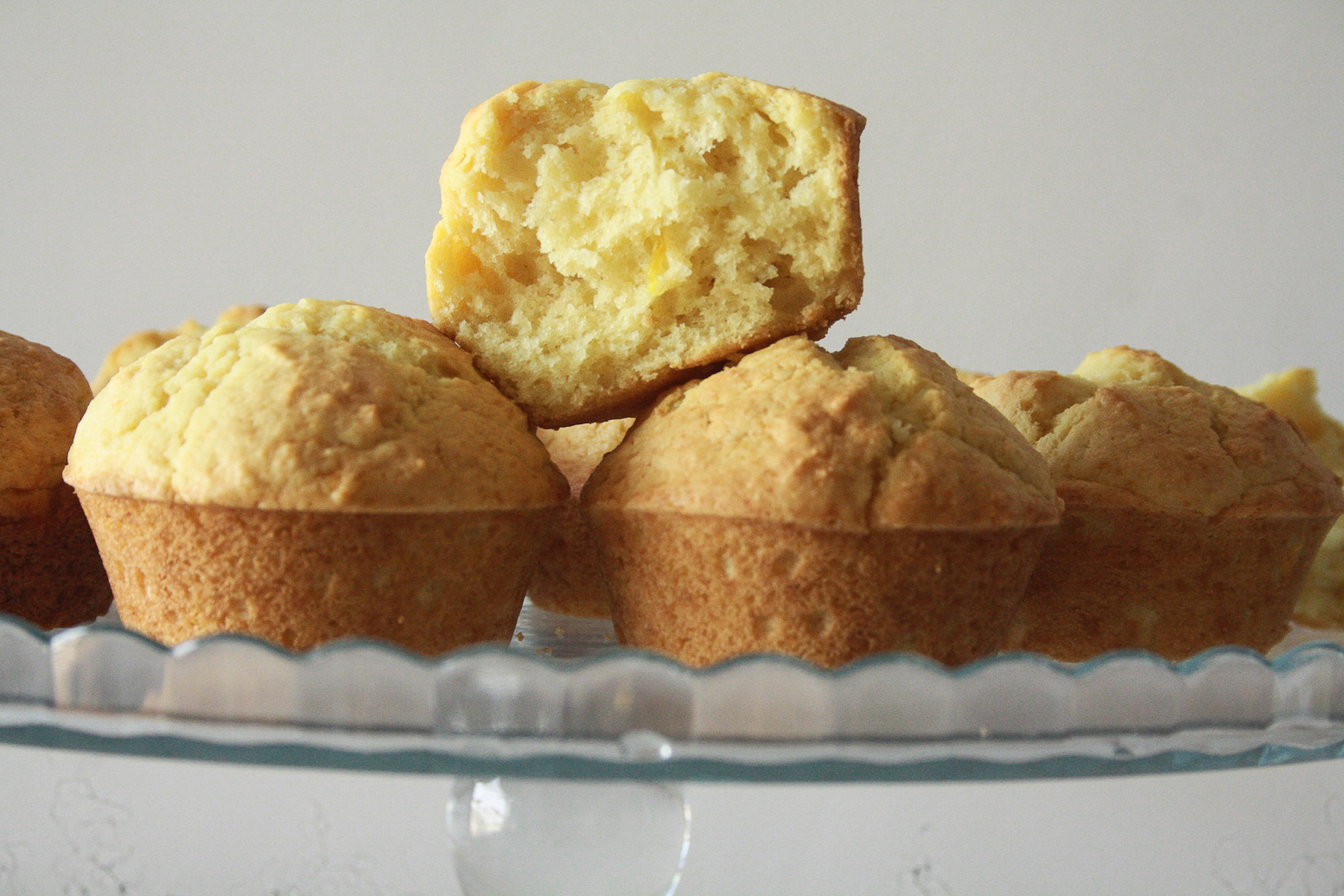 Fresh orange juice and creamy ricotta is the only thing your basic muffin needs to make the batter better. These muffins are rich, fluffy and so wonderfully orange-y, that you should already be mixing.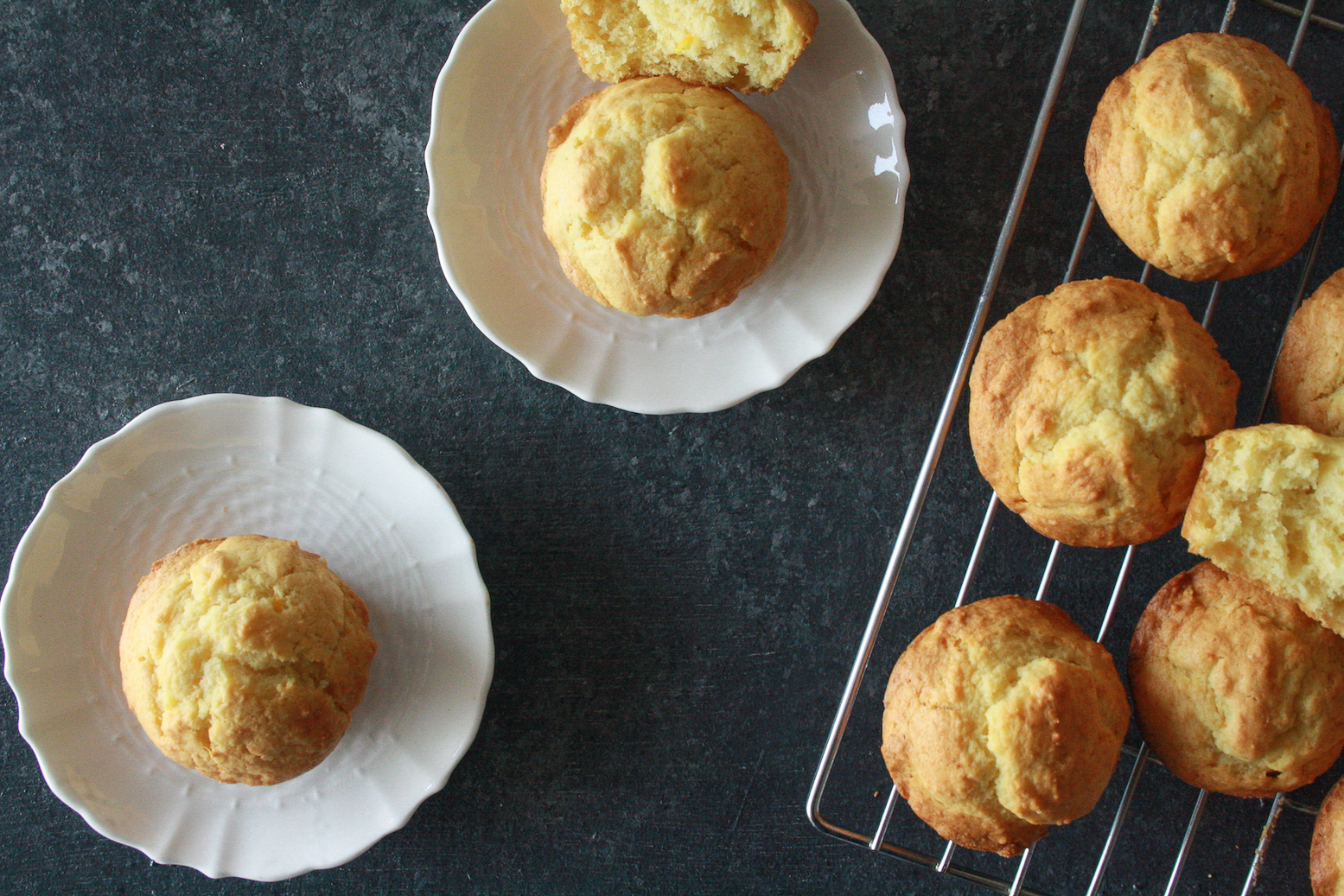 Classic orange muffins are a huge, huge favourite in my family. But after seeing what ricotta could do to a simple batter, I decided it was time to give my staple a facelift. It adds a richness and softness that I can't quite explain, you had to be there. And you can because this is one super straightforward recipe.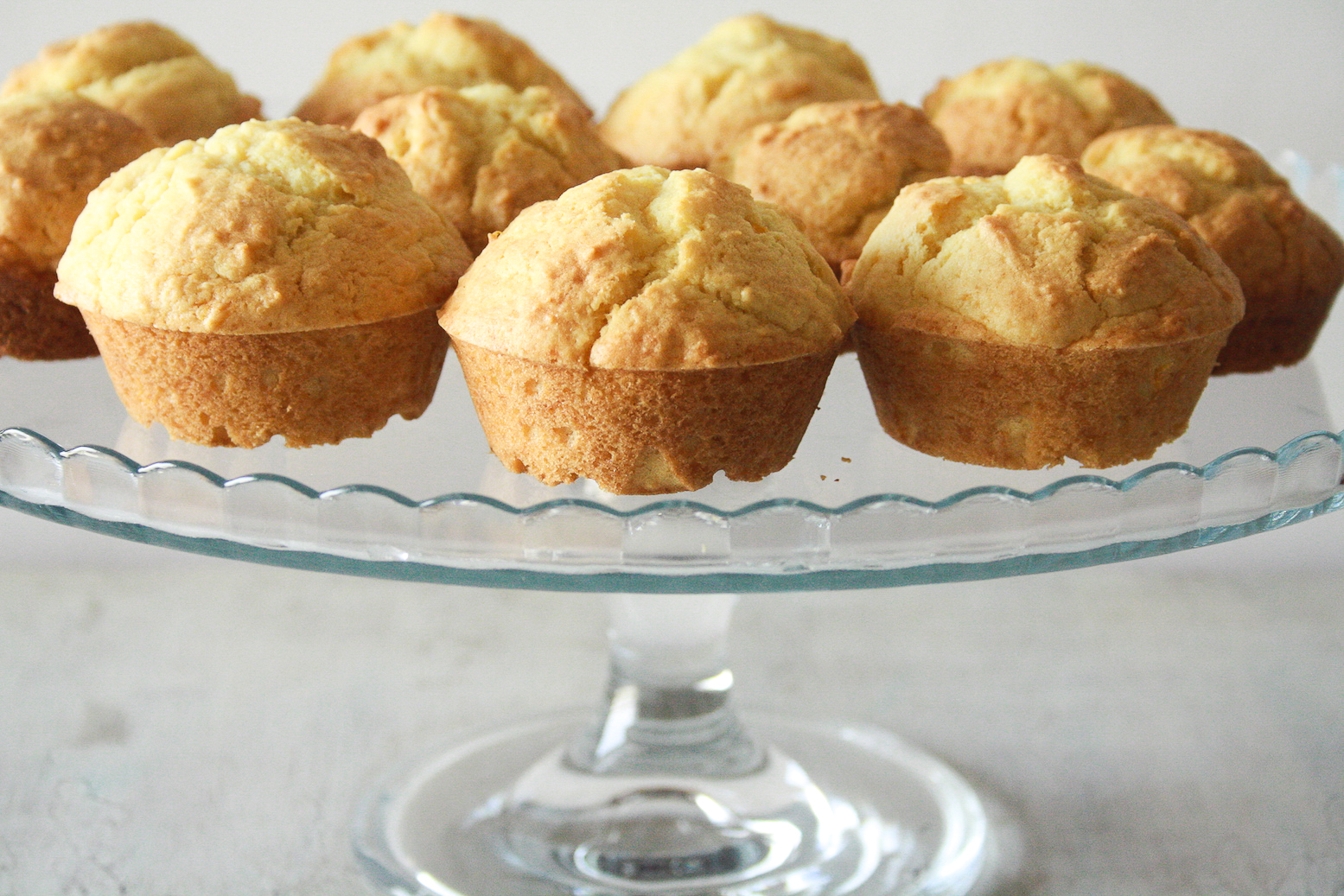 I even omitted the need for blending an entire orange because the peels annoy me, and it usually requires the imported variety. A regular Indian orange is all you need, simply squeeze out the juice and add it to the batter. The original muffins are more intensely orange-y, but I honestly love both versions.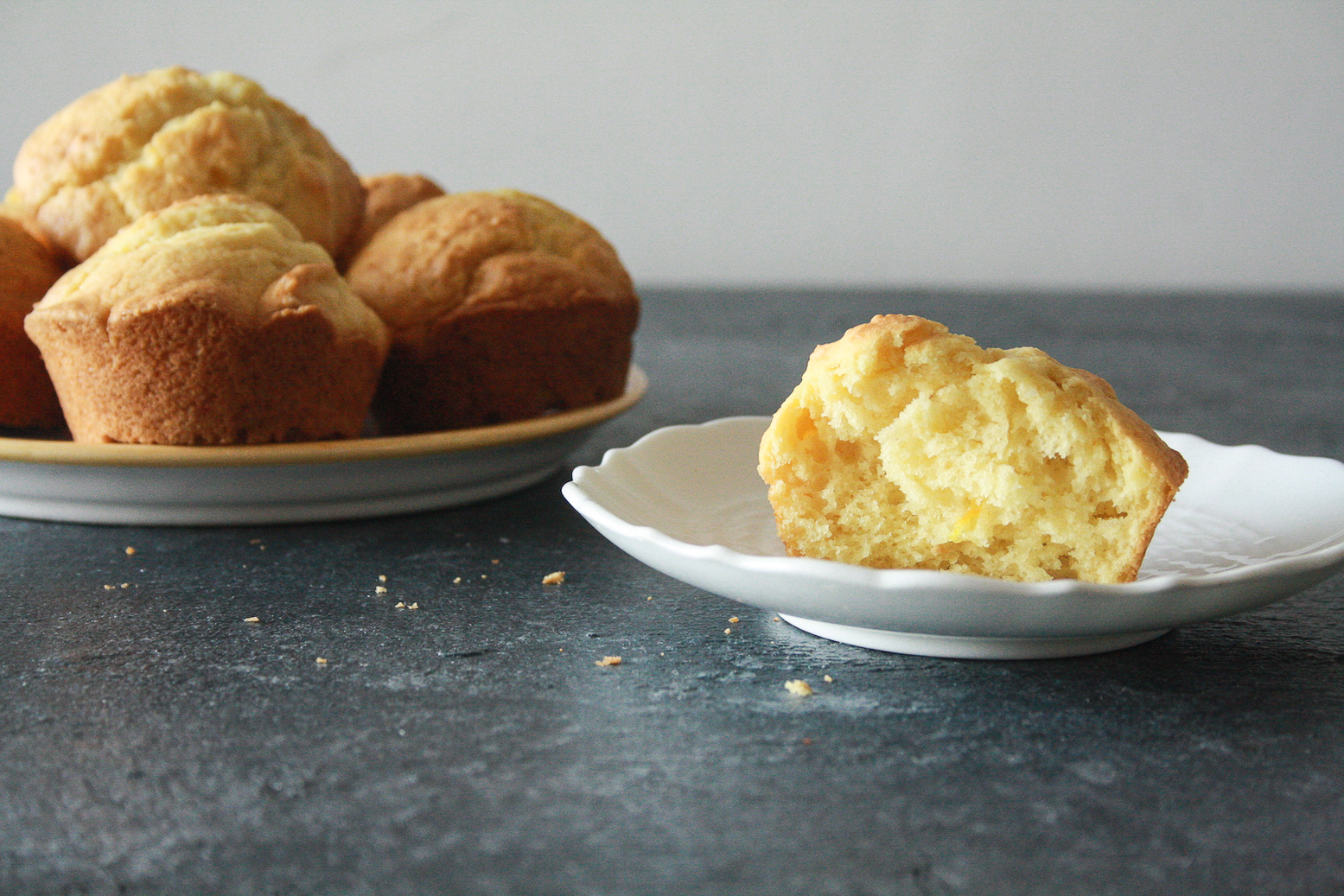 If you don't have ricotta, or can't get it, the super soft malai paneer would work well, as would hung curd. The curd version may not be as rich, but it'll still taste great. I used Impero brand ricotta, available at all gourmet food stores and online too. Hop over here to know more about where to hunt for ingredients.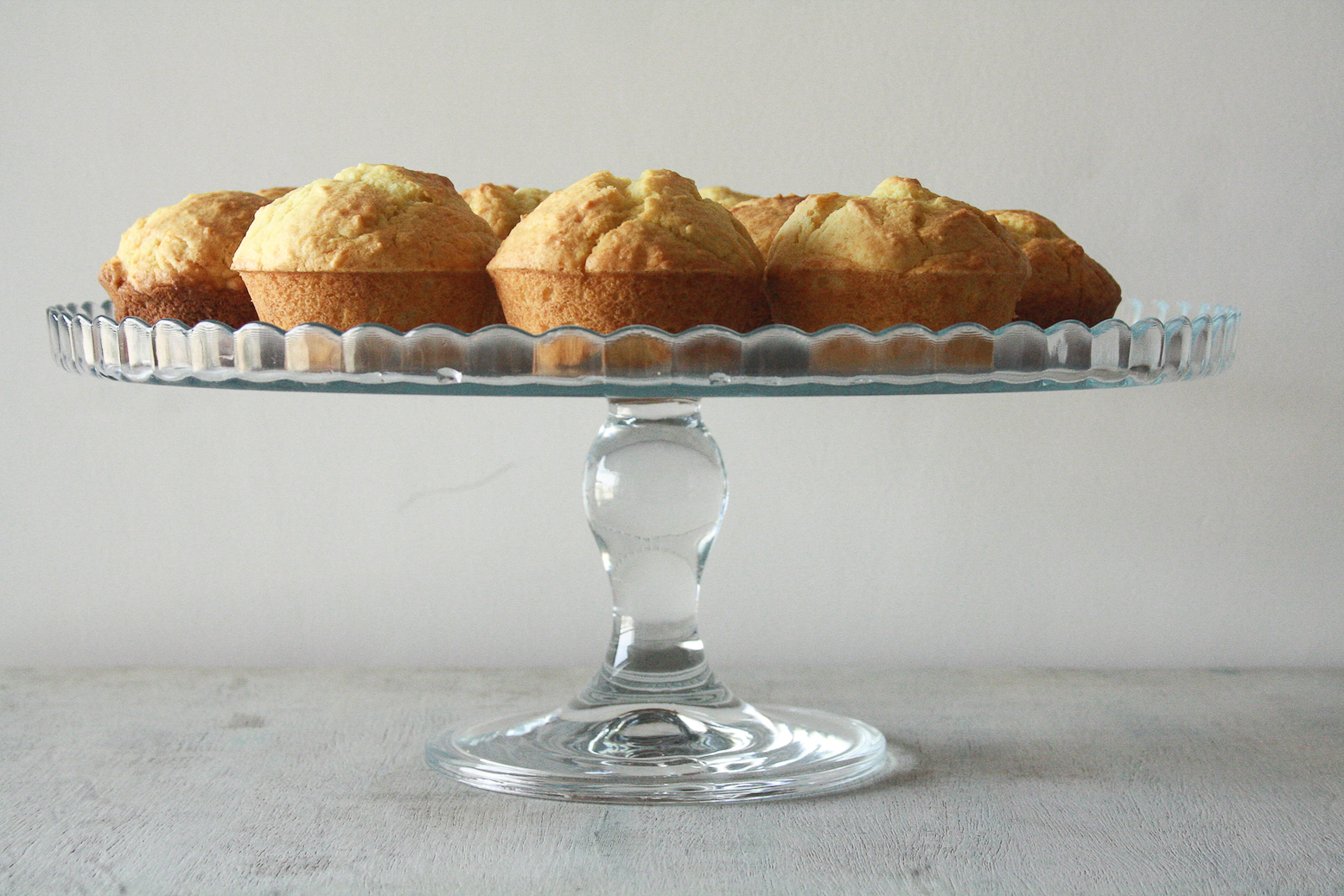 Fresh from the oven, these muffins taste like heaven. They get even more flavourful as they cool so I recommend eating them at room temperature, with someone to share them with, just for your own safety. Happy baking!

Orange Ricotta Muffins
Fluffy, citrusy muffins with fresh orange juice and creamy ricotta.
Author:
The Desserted Girl
Ingredients
1 and ¾ cups flour
1 tsp baking powder
1 tsp baking soda
⅓ cup butter (75 gms)
1 cup ricotta (a 200 gms tub)
¾ cup caster sugar
1 orange, juiced
1 large egg
Instructions
Preheat the oven to 200 C and grease or line 12 muffin moulds.

Sift the flour, baking powder and baking soda. Set aside.

In a large mixing bowl, beat the butter, ricotta and sugar until creamy and fluffy.

Beat in the orange juice. The mixture might split a little, it's ok.

Now beat in the egg till it's combined well into the batter.

Fold in the flour mixture till combined. Divide the batter equally into the muffin moulds, taking care not to fill them beyond ¾ of the way because they rise quite a bit in the oven.

Bake for 20 to 25 minutes until browned on the top and a toothpick poked in the center comes out clean. If the muffins are browning too quickly, reduce the temperature to 180 C in the last 5 mins.

Allow to cool for 10 mins before transferring to a wire rack to cool completely. Happy eating!