I've been to Udaipur many, many times in the four years that I've been married to a guy who grew up there, so you'd think a food-sightseeing-shopping post about it would have been up here a long time ago. Some of you have written to me for recommendations on where to go and what to do, and I figured it's time to put those emails down in some sort of blog post with plenty of pictures and stories.
Udaipur is a beautiful, beautiful place but somehow, when you can call a place home, it gets that much harder to talk about it as a visitor. I do, however, have a must-do list every single time we're there and I hope you'll want to go do them too!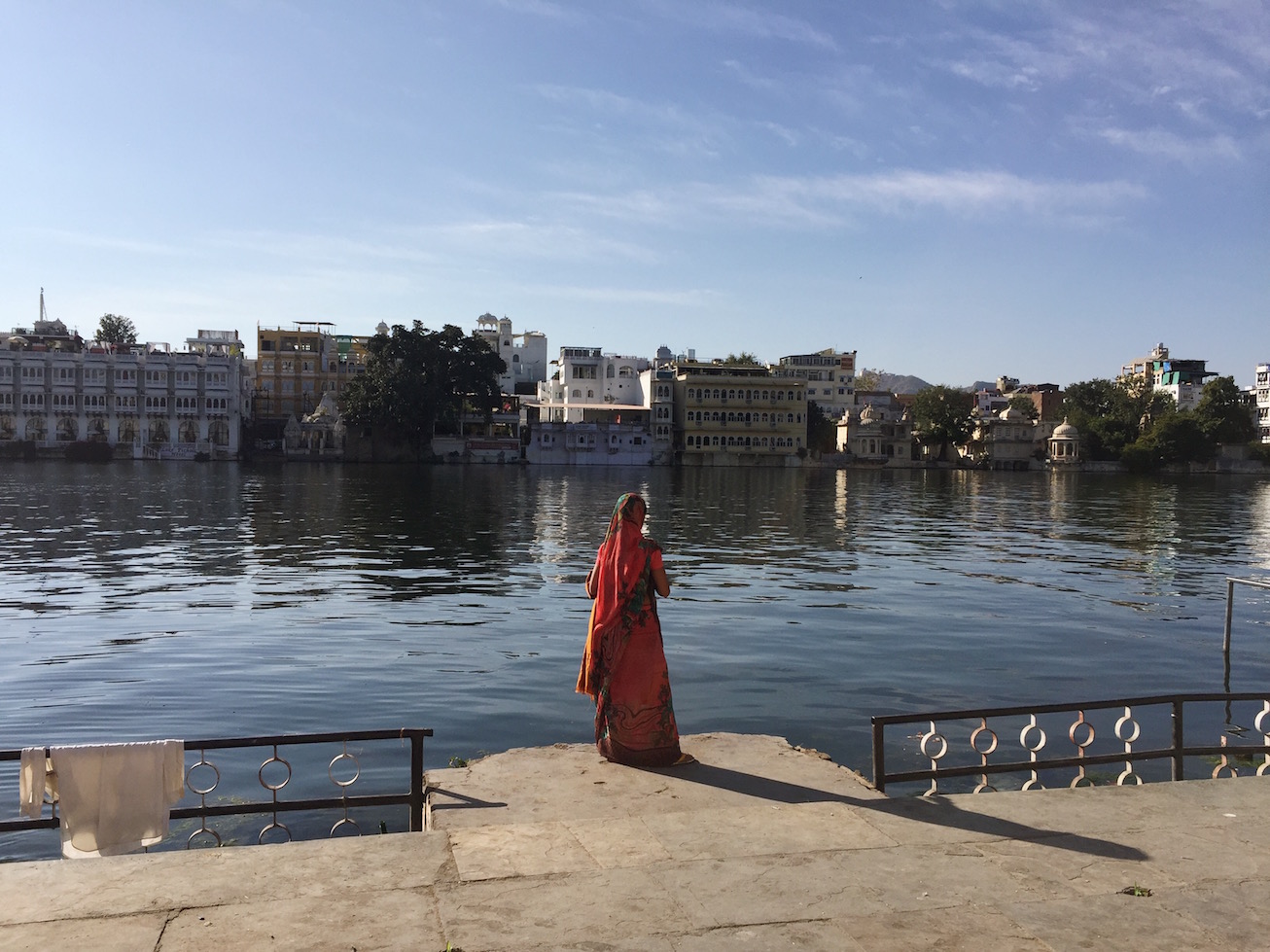 Udaipur, with its Mewari history, its meals literally fit for kings and its gorgeous, centuries old architecture is never, ever, devoid of a photo opportunity. So one Sunday last December, Ashoo and I took off on a Kinetic Honda after years, and rode around the Old City which is my favourite part to be. I got tons of photos, of things I never noticed and things I always stop to look at.
This is the part that defines Udaipur because its where all the history is, all the stunning views are, and now, where some of the world's most beautiful hotels are. The rest of the city, which is where the people live, work and play like anywhere else across India, also has its moments. But if you're a first-time visitor, put on comfy footwear or rent a two-wheeler and go explore the tiny, crumbling streets of the Old City.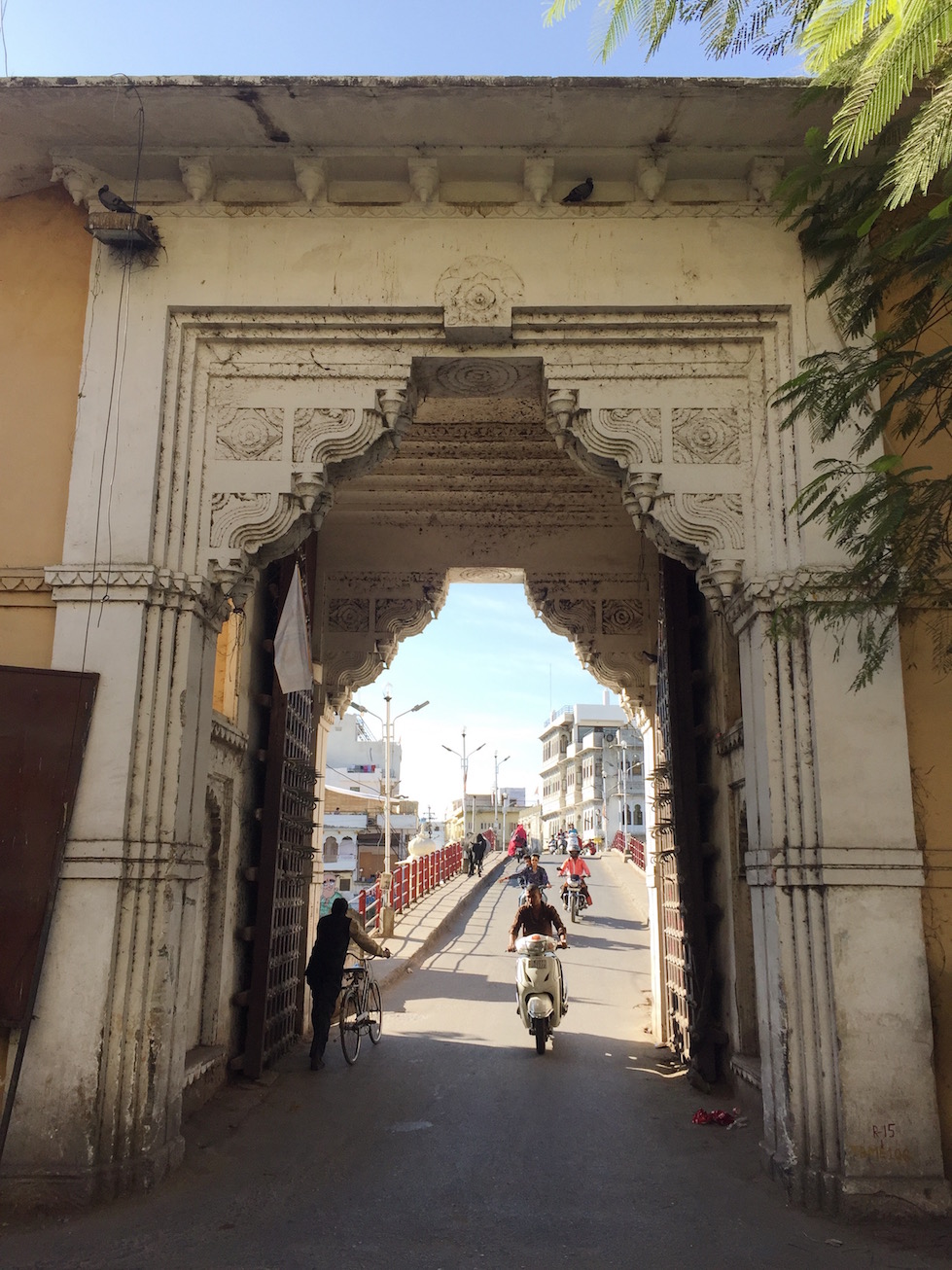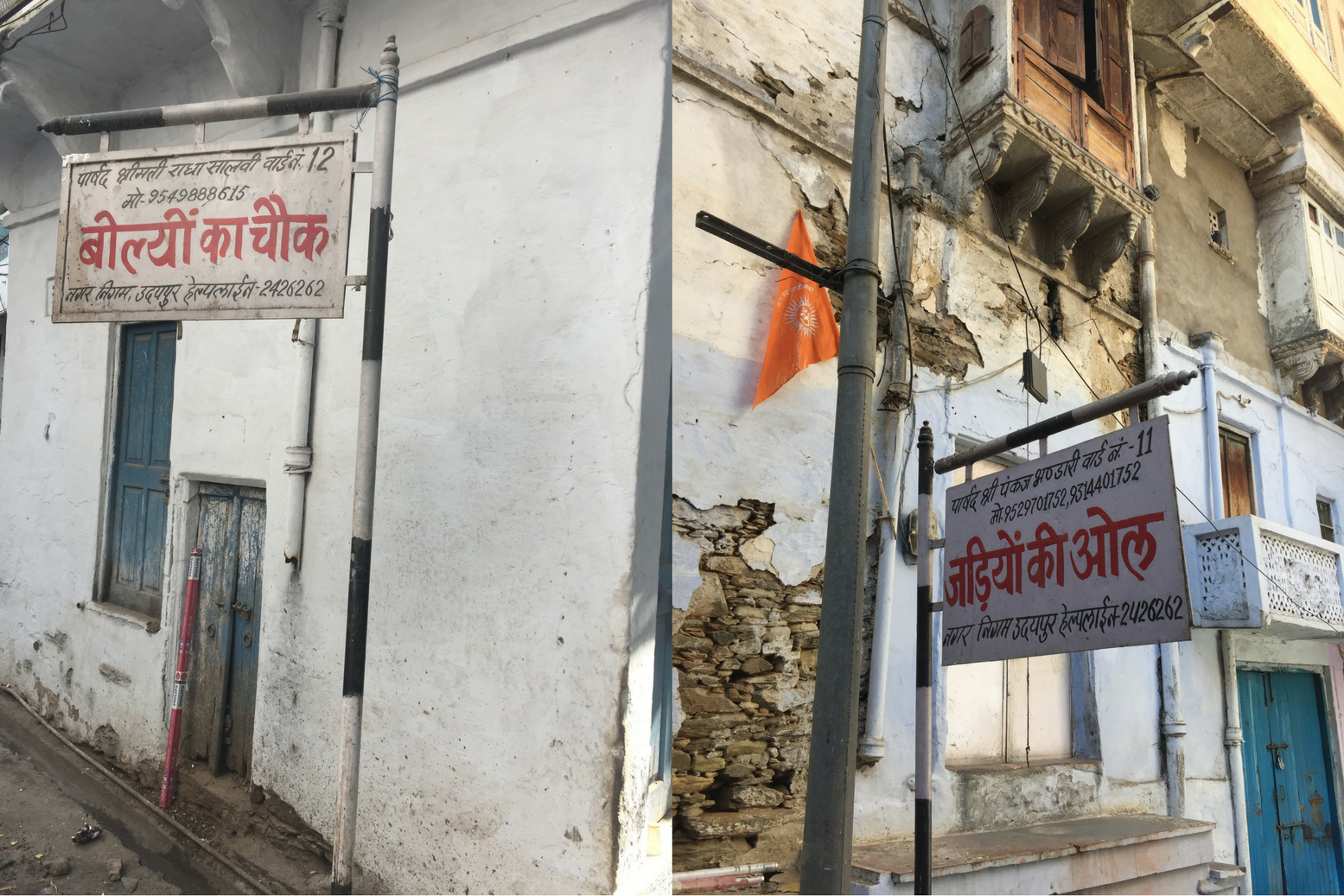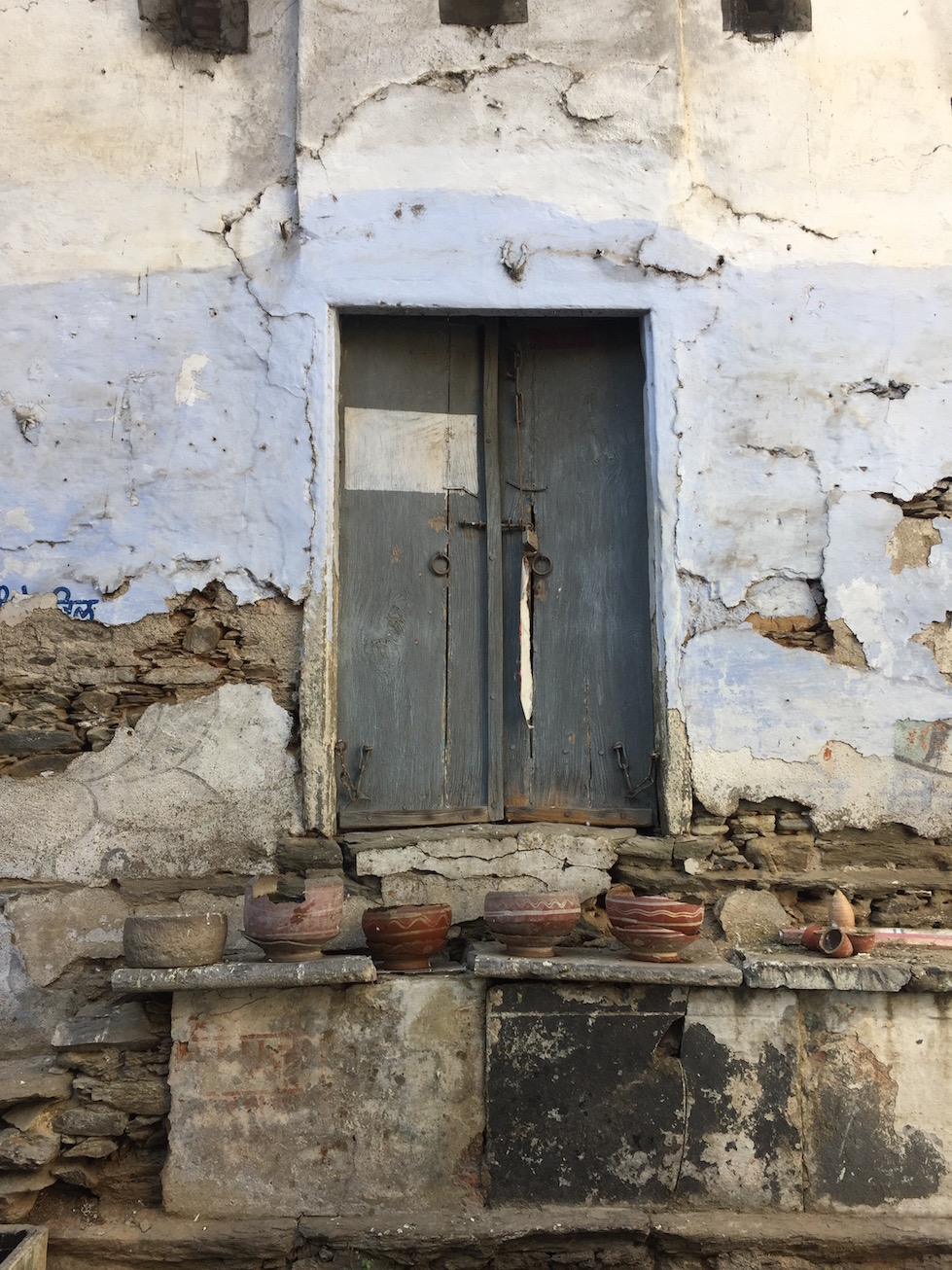 Over the years, the Old City has morphed into something that is as touristy as it's not. You will not find droves of selfie-stick toting enthusiasts, but you will find a lot of foreigners. Therefore there will be a ton of currency exchanges, homestays, hostels, rooftop restaurants, massage parlours, spice shops, homes offering cooking classes, yoga classes any other classes you can think of. Through it all, the old, crumbly charm remains intact. There are those lovely painted doors that you can take very Instagram-worthy moody shots in front of, stained glass windows scattered through buildings that look like they'll topple over any time, but miraculously are still home to many, road signs in bold Devanagri script and a general vibe of having one foot still firmly in the era of Maharana Pratap.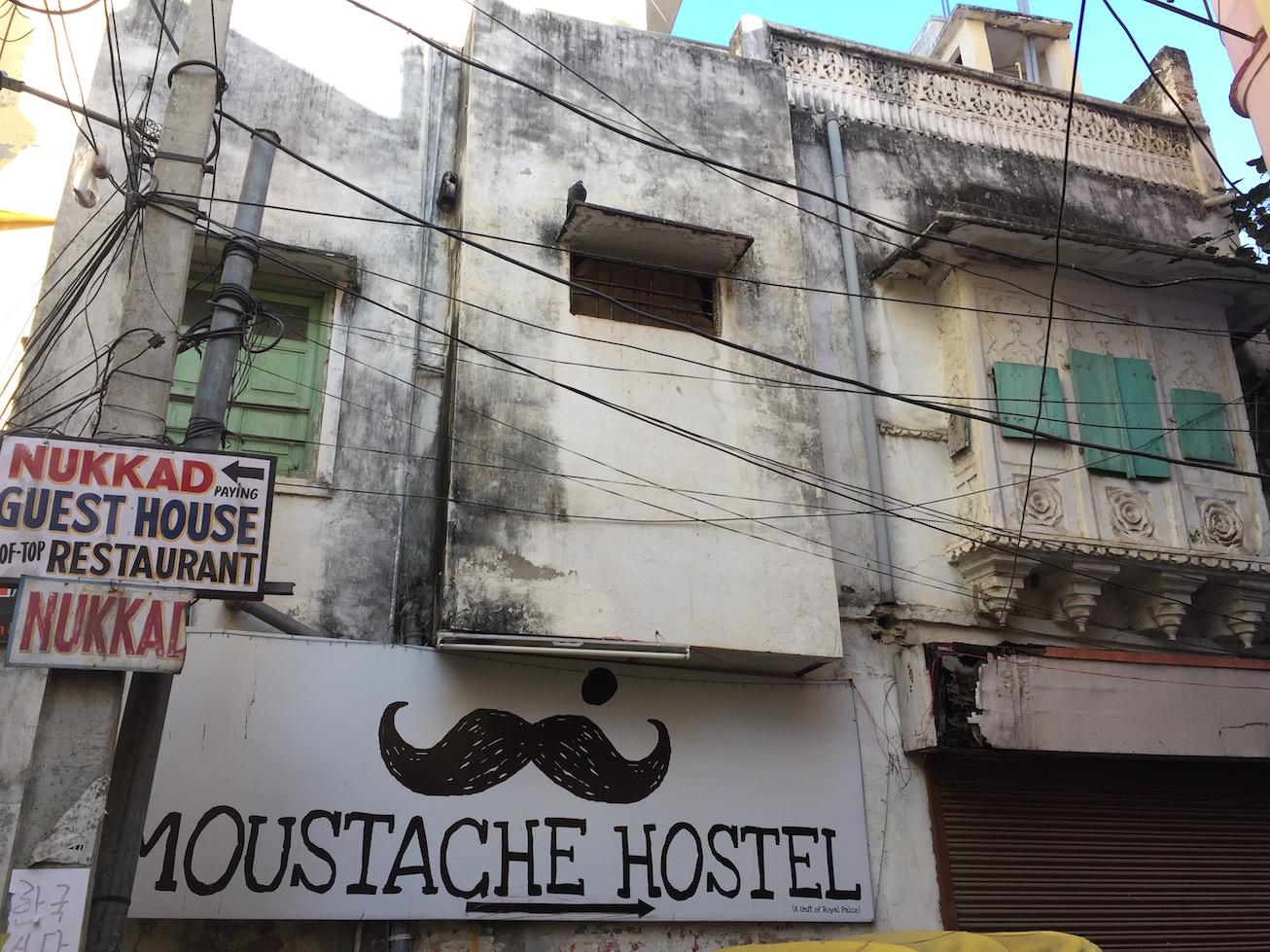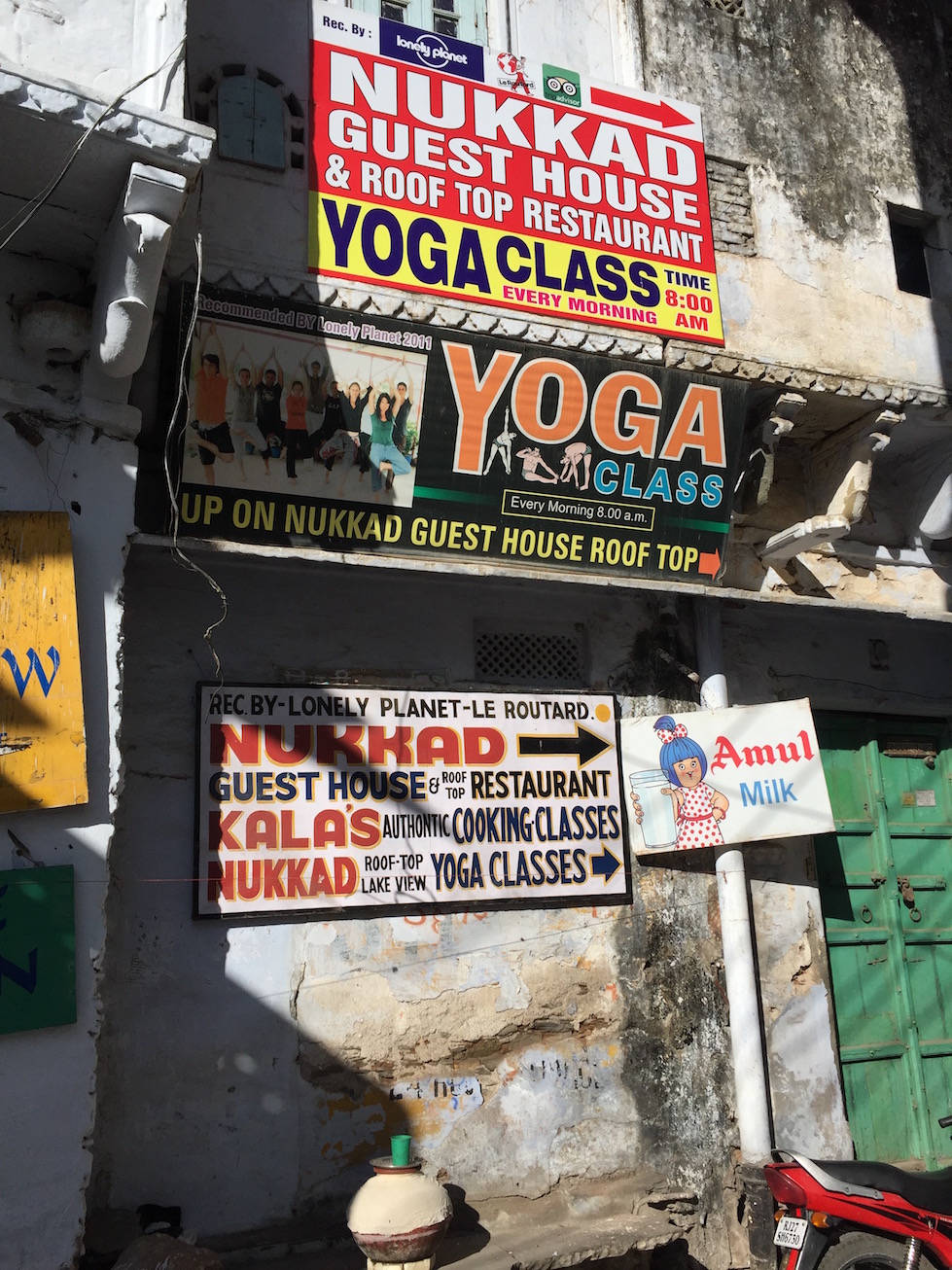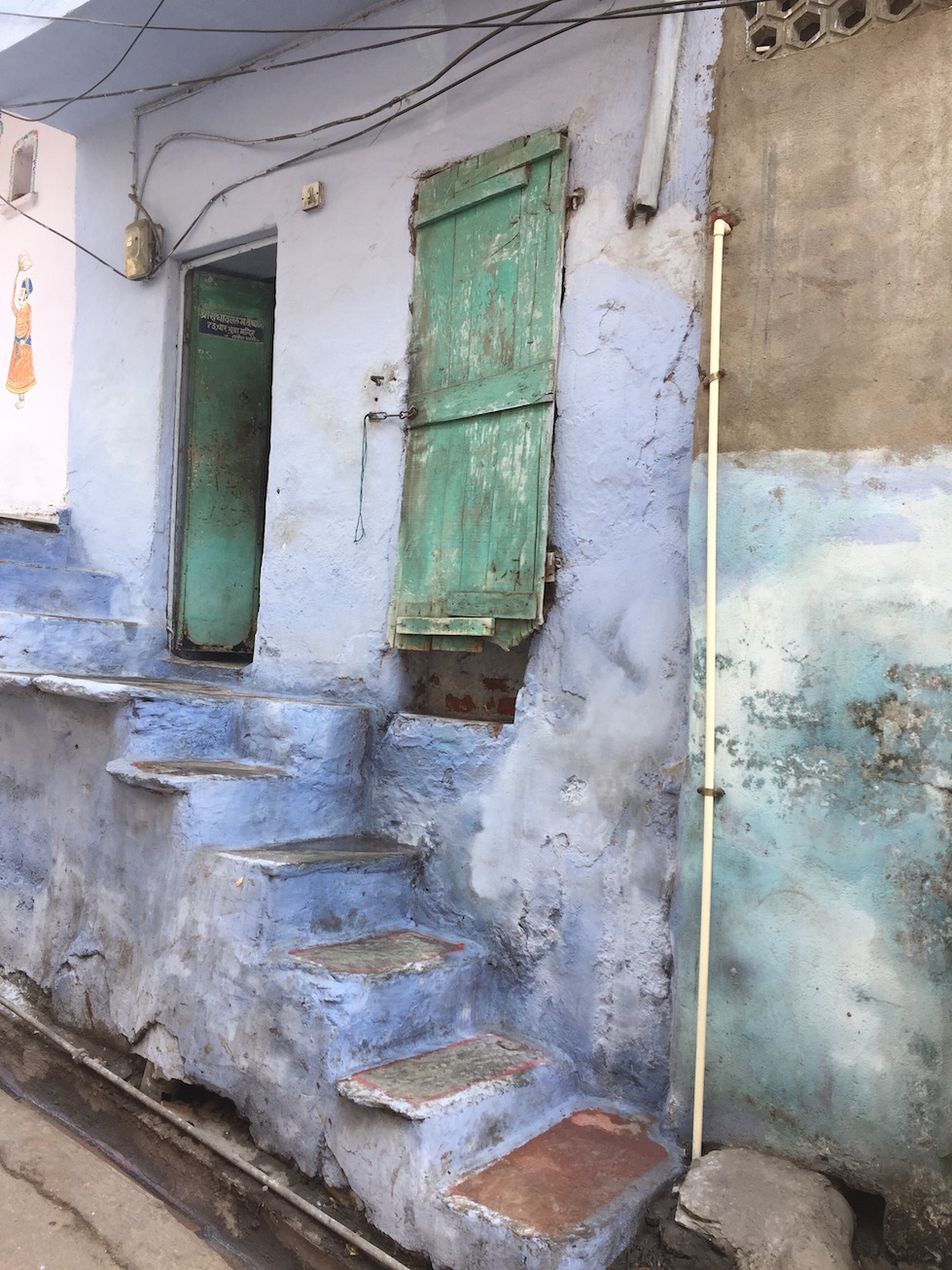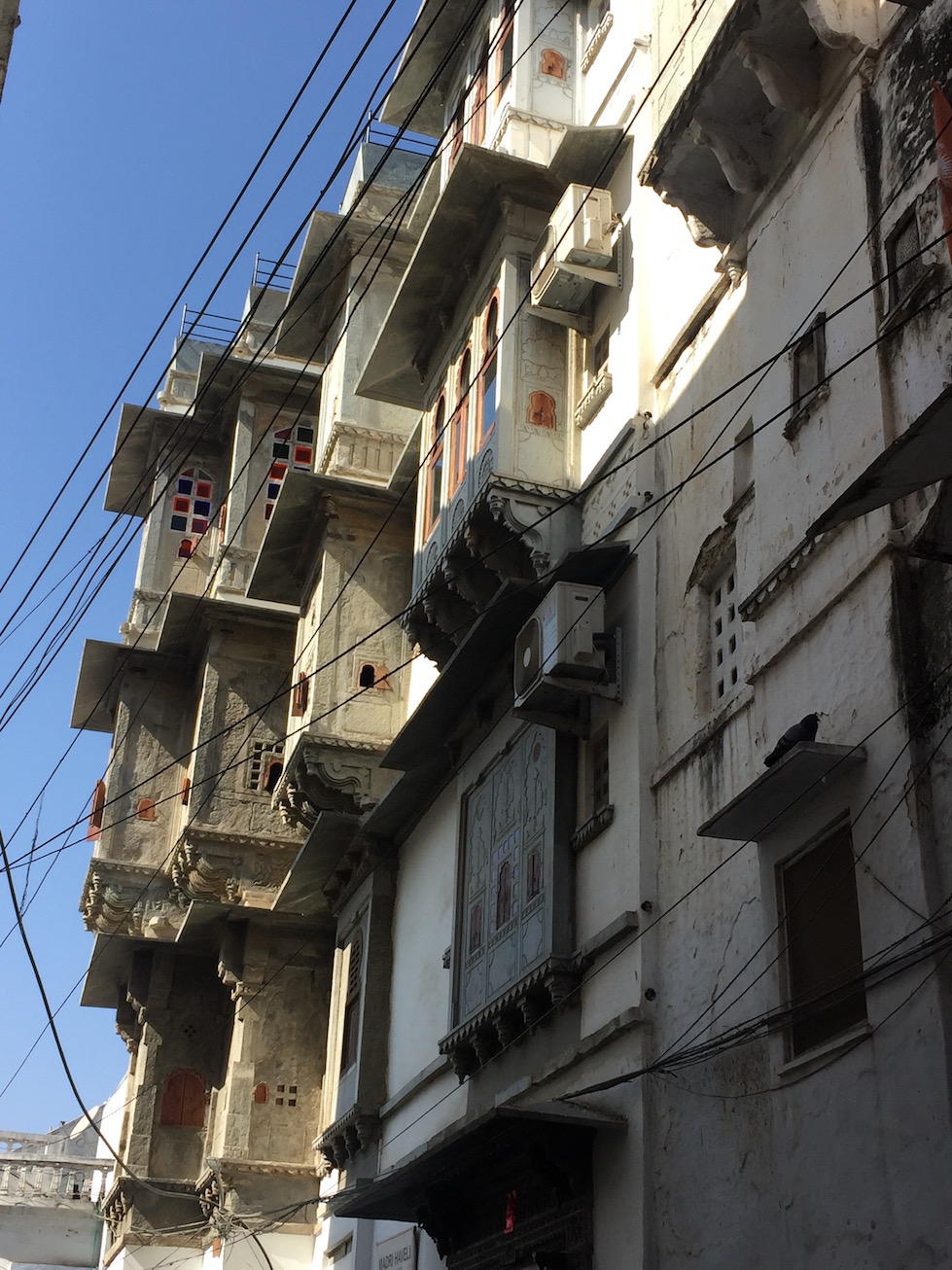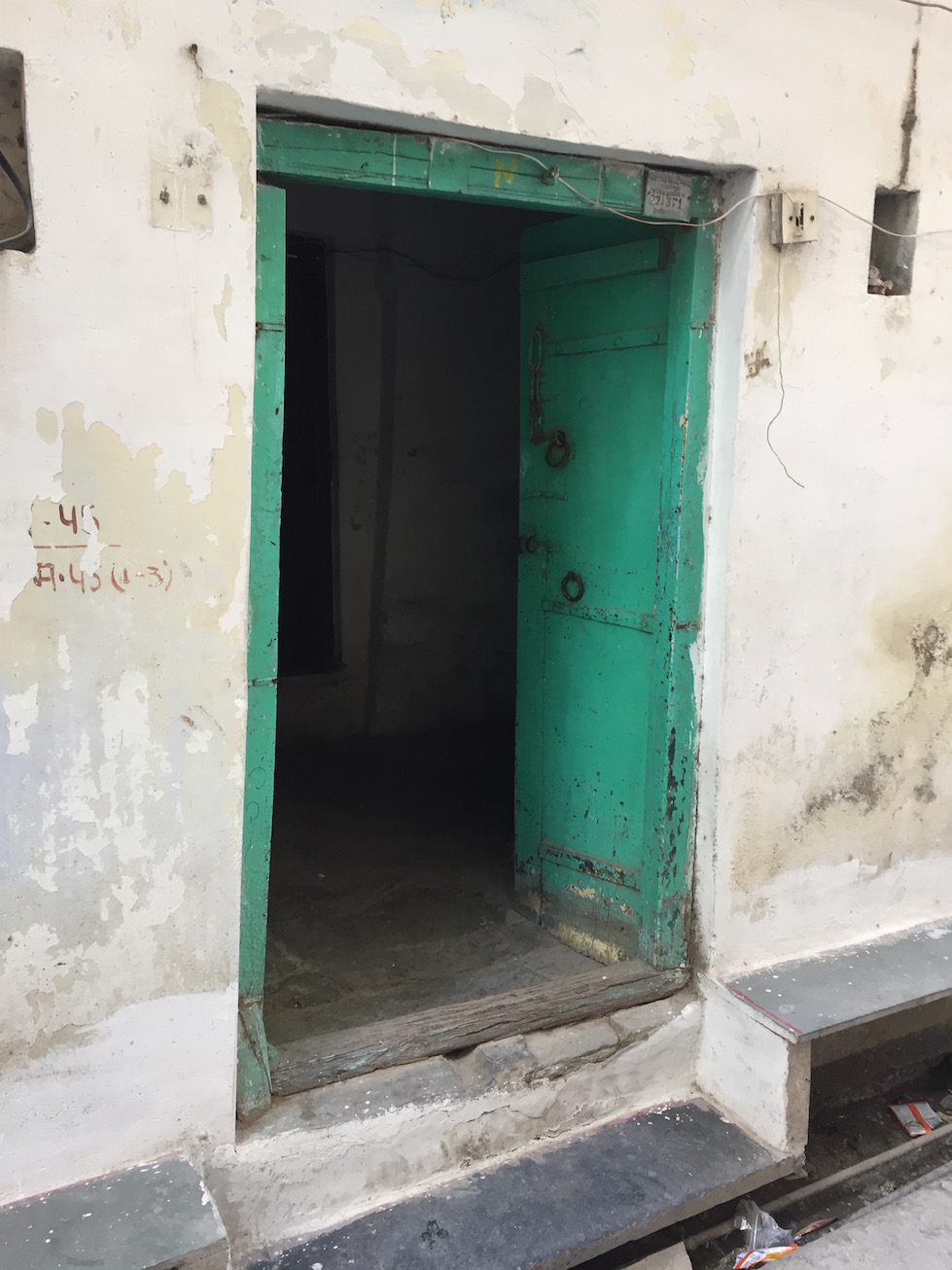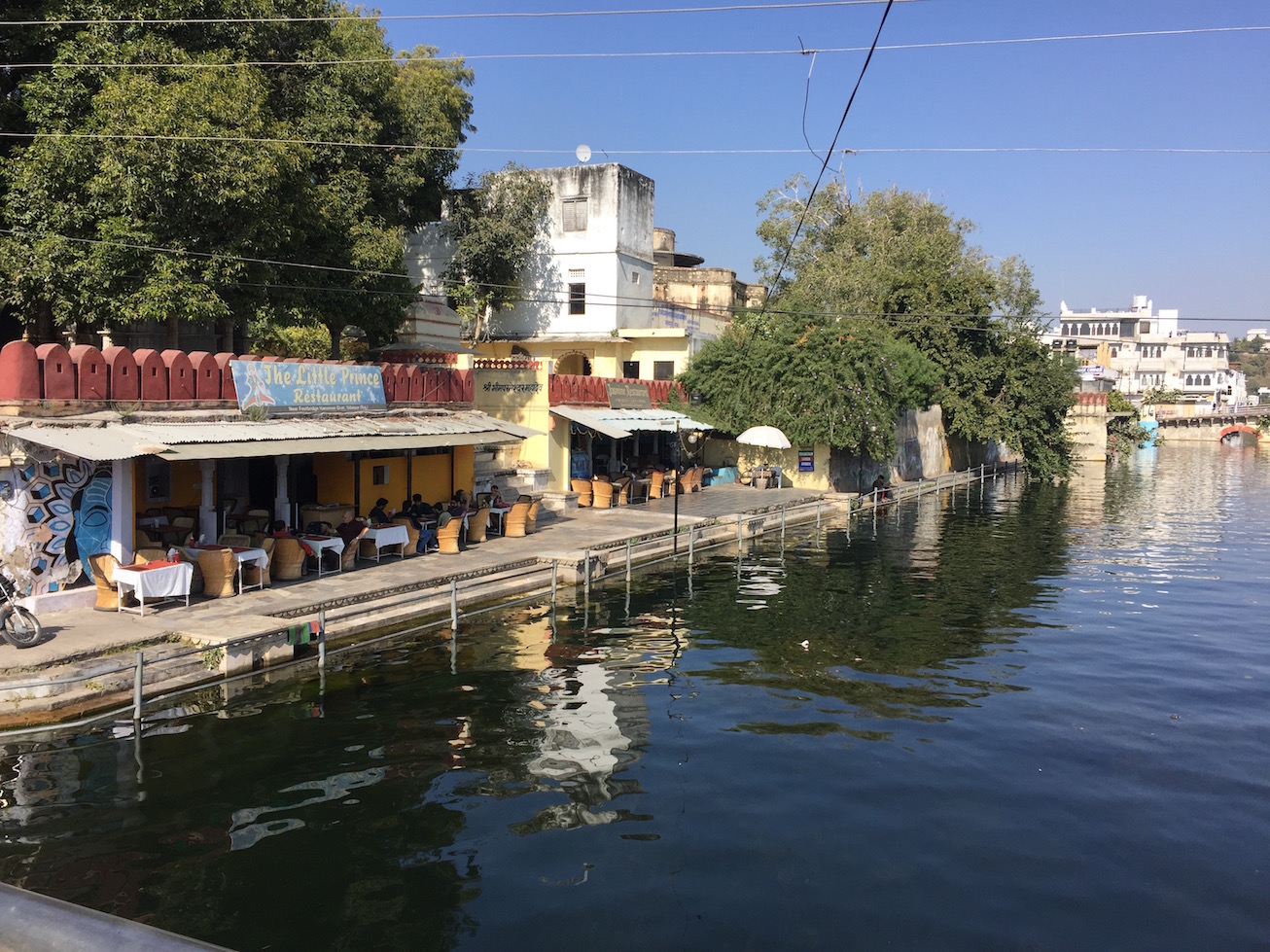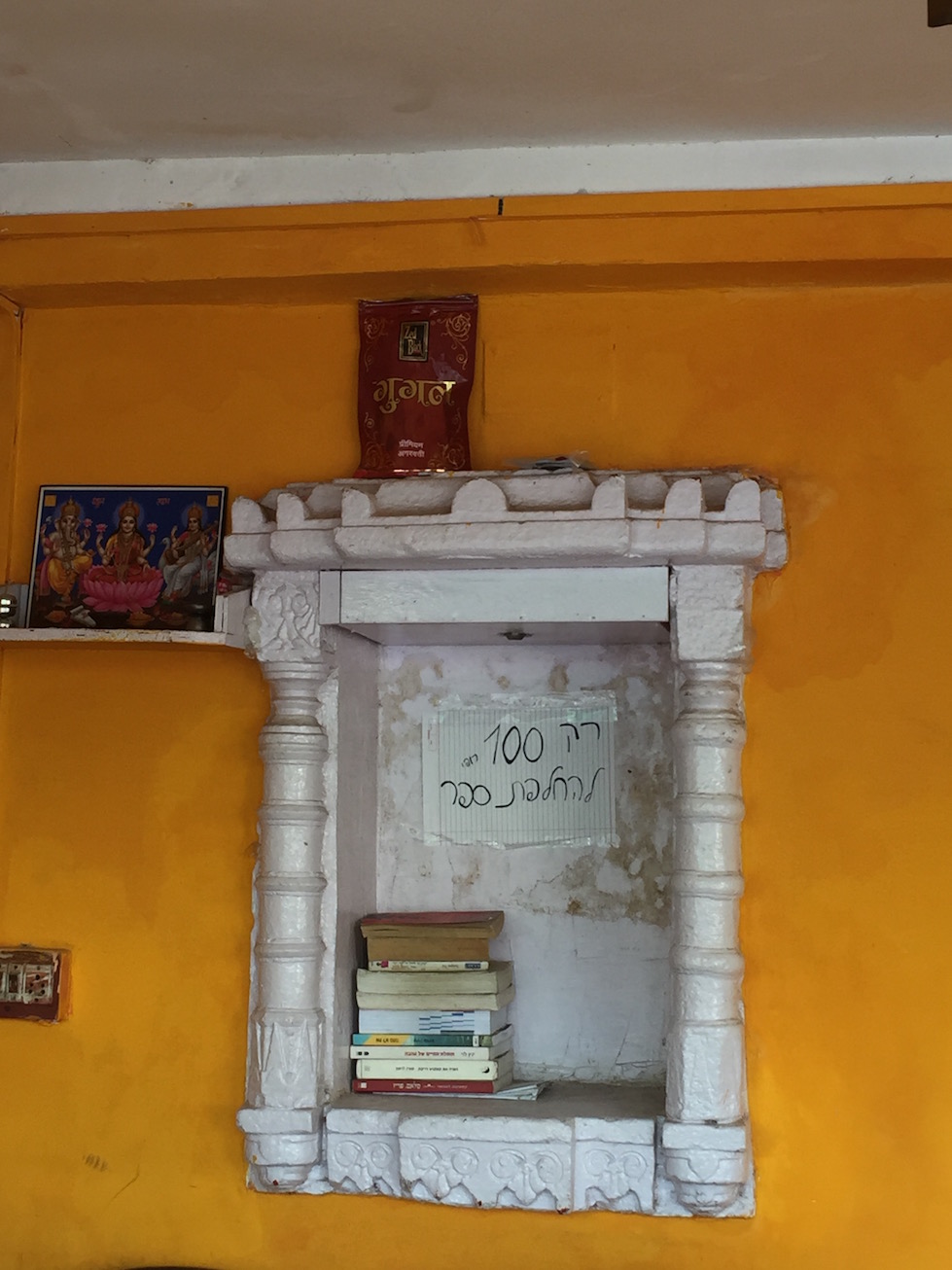 If you start your day at Hathipole and make your way to Surajpole, you've pretty much got the area covered. There is no one route to take, go right or left and you'll be in some sort of old-world heaven either way.
This sweet old lady was so willing to pose for the crazy tourist and she brought a friend!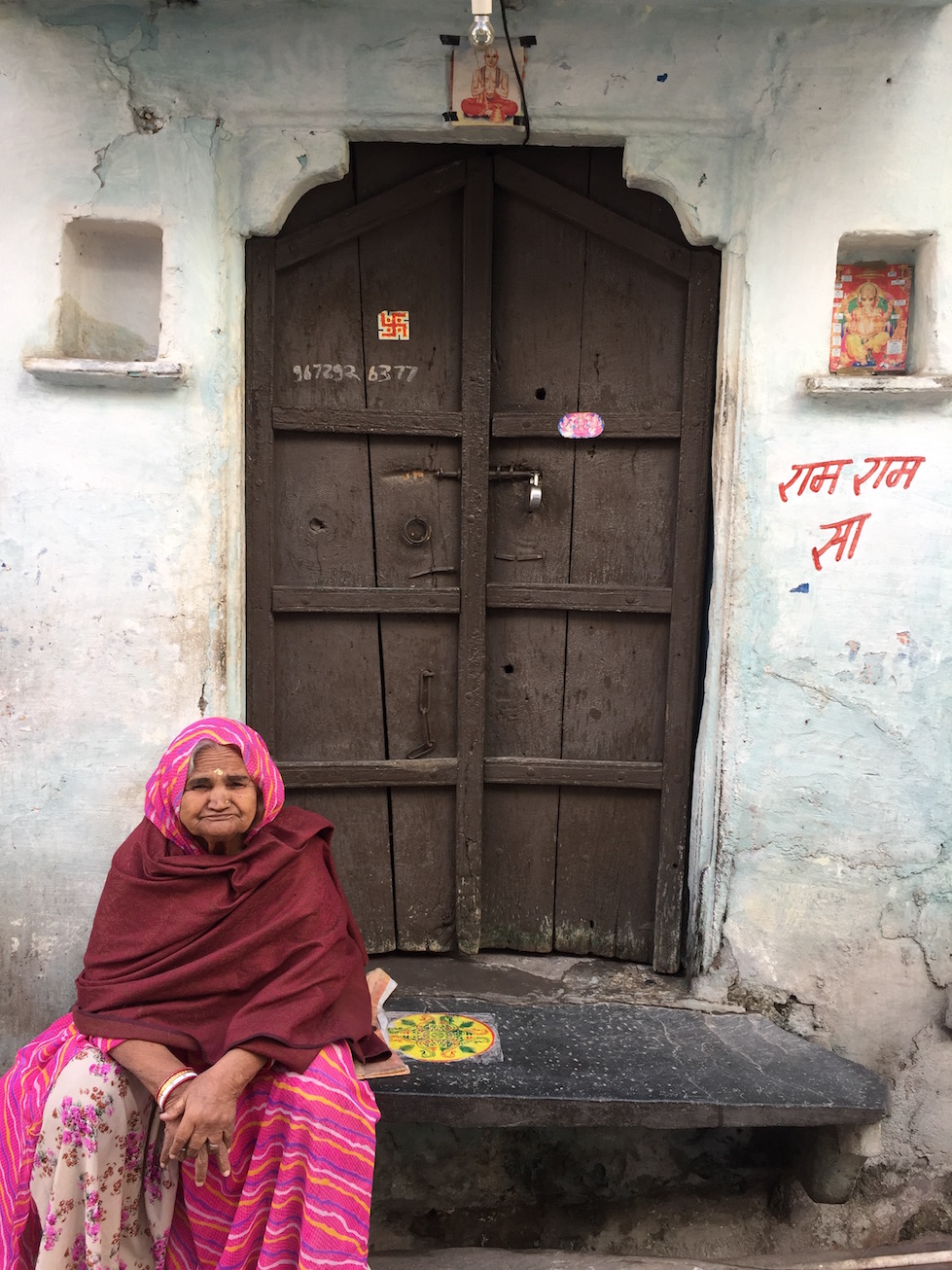 If you're looking to shop, lovely cotton fabrics are what I usually buy at Cotton Plaza (Hathipole) and you'll also find tons of trinkets, footwear, wooden furniture and your typical souvenir suspects. Everything is spread across two streets in Hathipole, so spend some time browsing.
Every December though, the outskirts of the city is home to the Shilpgram festival which is a goldmine for all sorts of handmade, locally-sourced wonders. I'm going to take a quick detour to show you my most recent buys here 🙂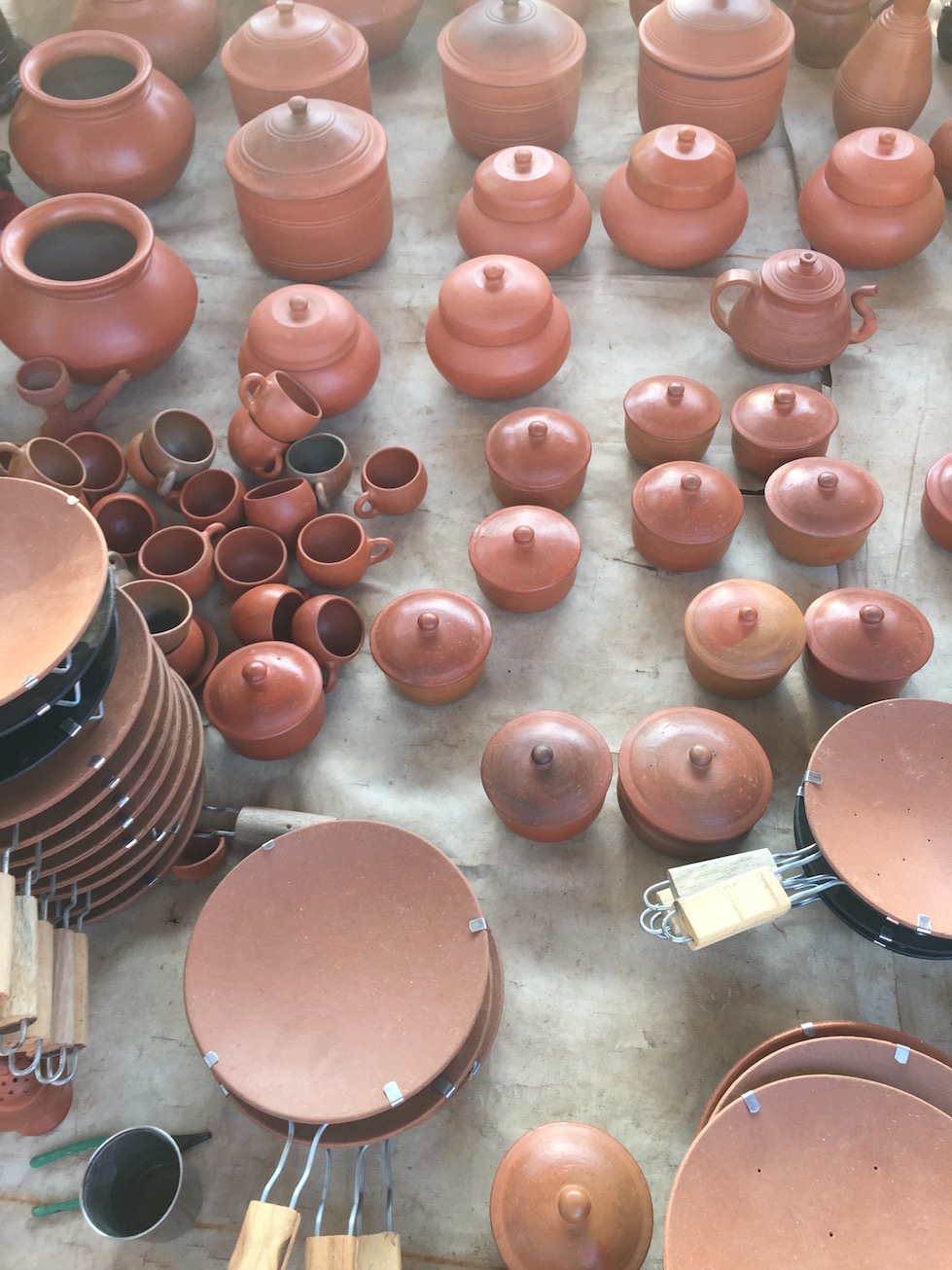 Ok, we're back at the Old City now because we need to talk food. Because of the number of tourists that visit, many of the most beautiful restaurants in this area serve a mixed array of Punjabi, Mughlai and Chinese with usually a small section of Rajasthani food with Mewari influences thrown in. We eat many of our meals at home, naturally, so I can't recommend too many restaurants specifically for the food, but I have to say, a lot of the Old City is more about feasting your eyes and not your stomach.
My favourite, favourite place to sit with a glass of white wine, dal makhani and missi roti is Ambrai. Right next to the Leela Palace, it's a part of the Amet Haveli and has a stunning view of Lake Pichola, the City Palace and the Jag Mandir in the distance. In the winter sun, I could sit here for hours and in fact, I actually prefer it in the day because clear blue skies are something I'm starved of in Mumbai. I never, ever get bored of going here and just staring into space, hopefully at the corner table.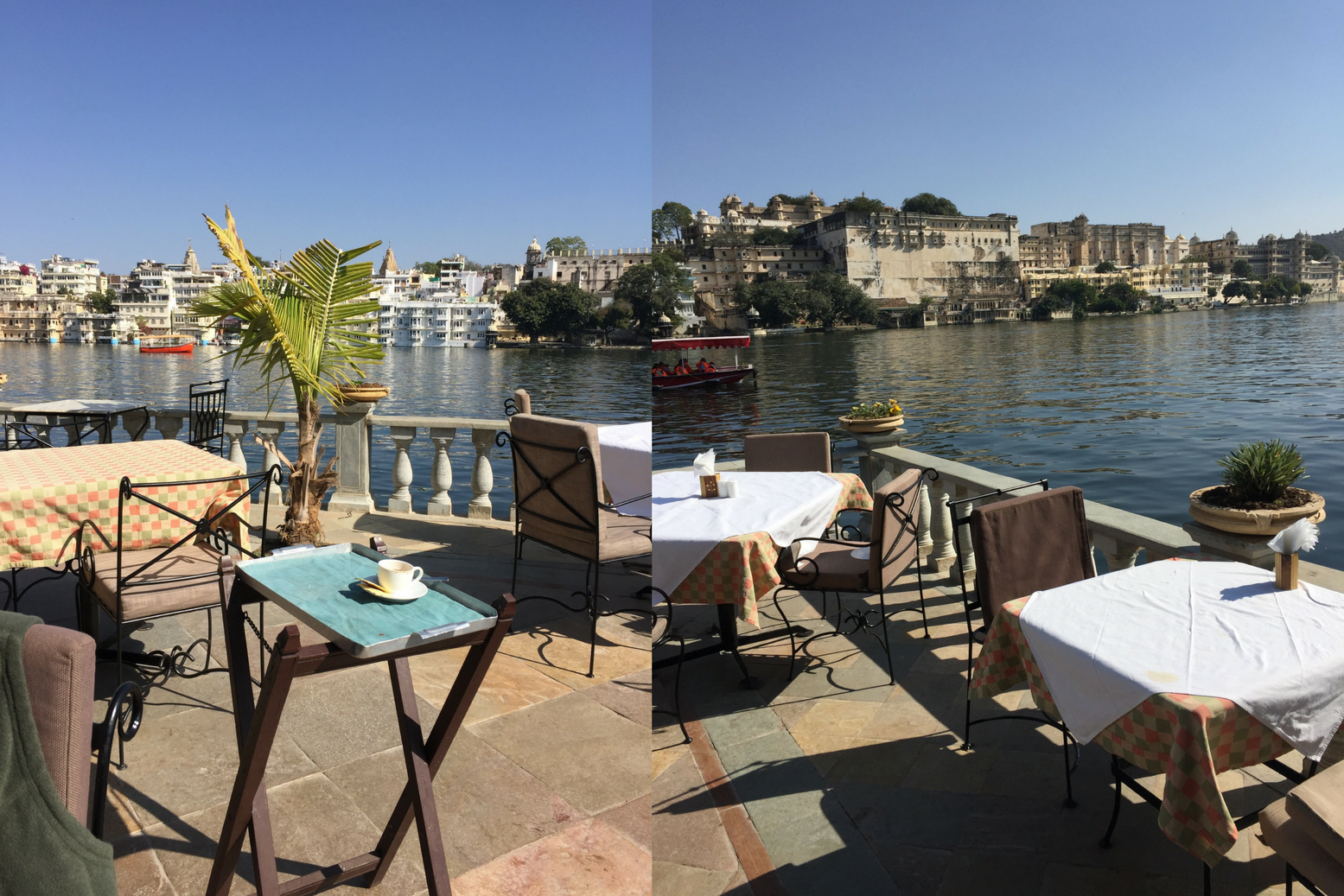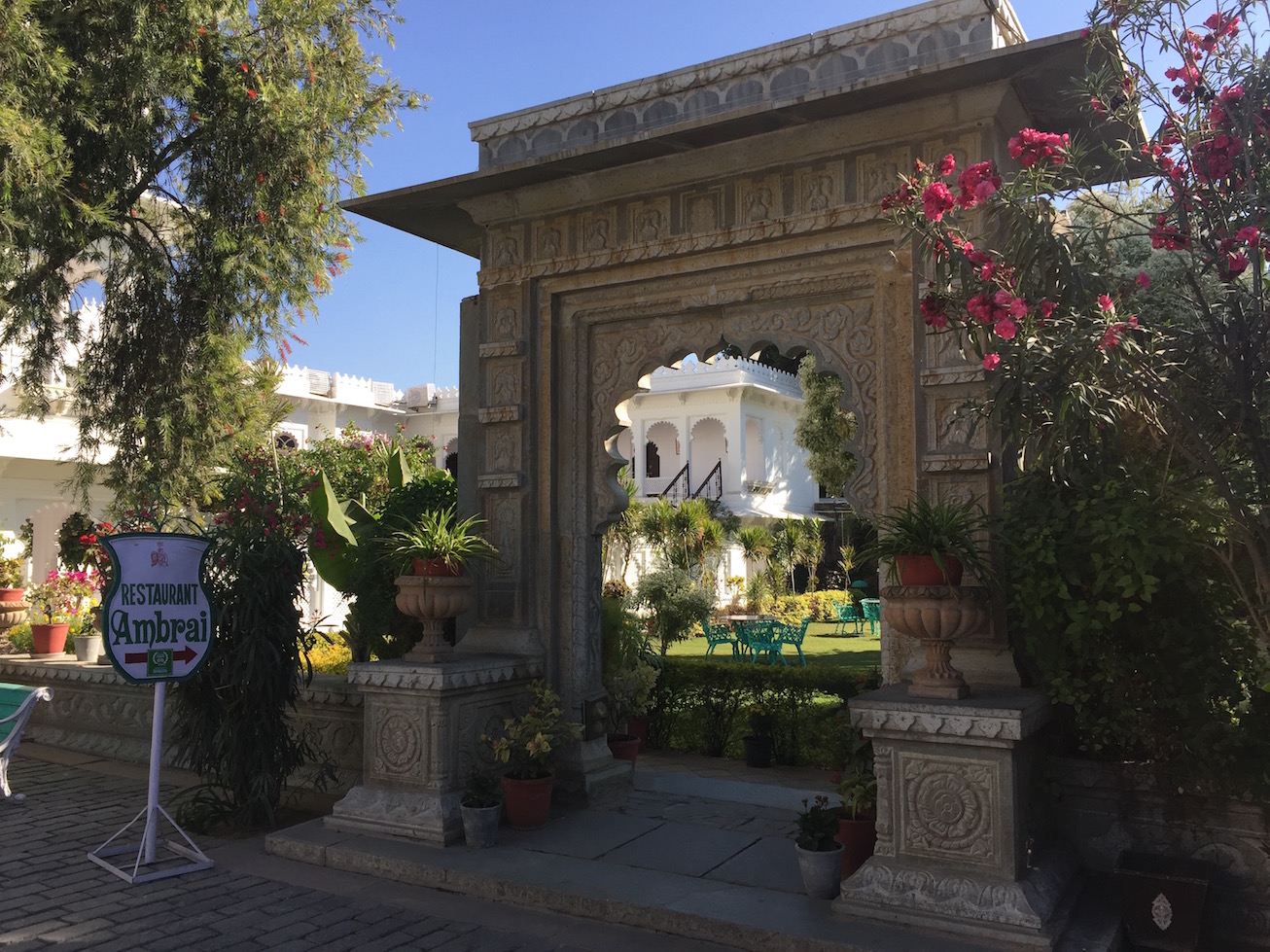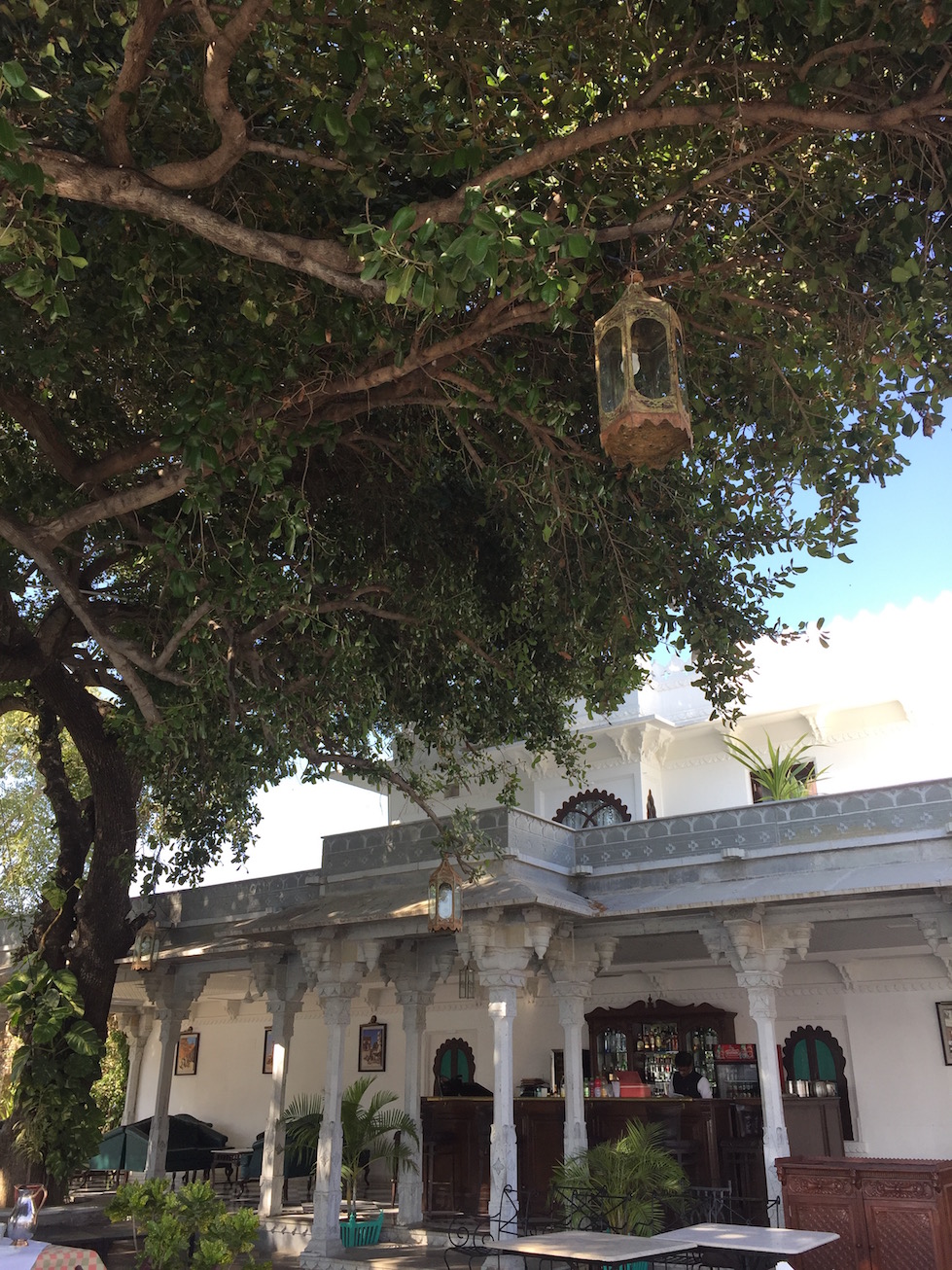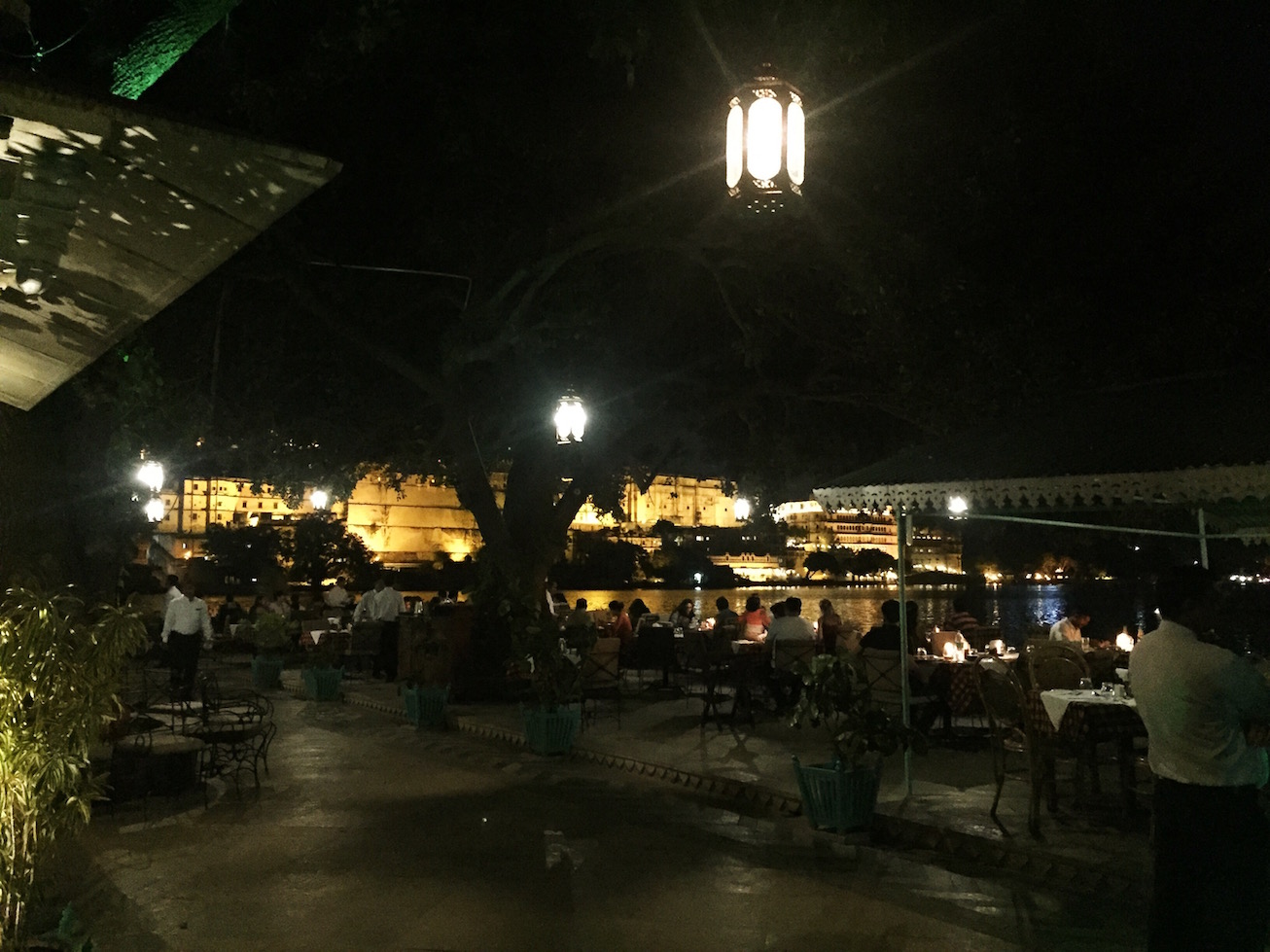 This is the City of Lakes after all, so every single hotel promises a rooftop, lake-view restaurant. They don't all have great views or great food, but hit Upre at the Lake Pichola Hotel if you can. The food offering is similar to Ambrai and just as rich, but it's the fabulous lights you're going for 🙂 The City Palace's Garden Restaurant is famous for its Rajasthani thalis and I've always heard rave views about the place, and I'm hoping to make it there on the next visit!
The Jheel Cafe at Gangaur Ghat (which is where I spotted the lady above in the first photo), has great coffee and perfect lakeside seating, both indoors and out. Their desserts were the usual suspects of apple pie and brownies, and I was too full after the Ambrai extravaganza, but they did look good.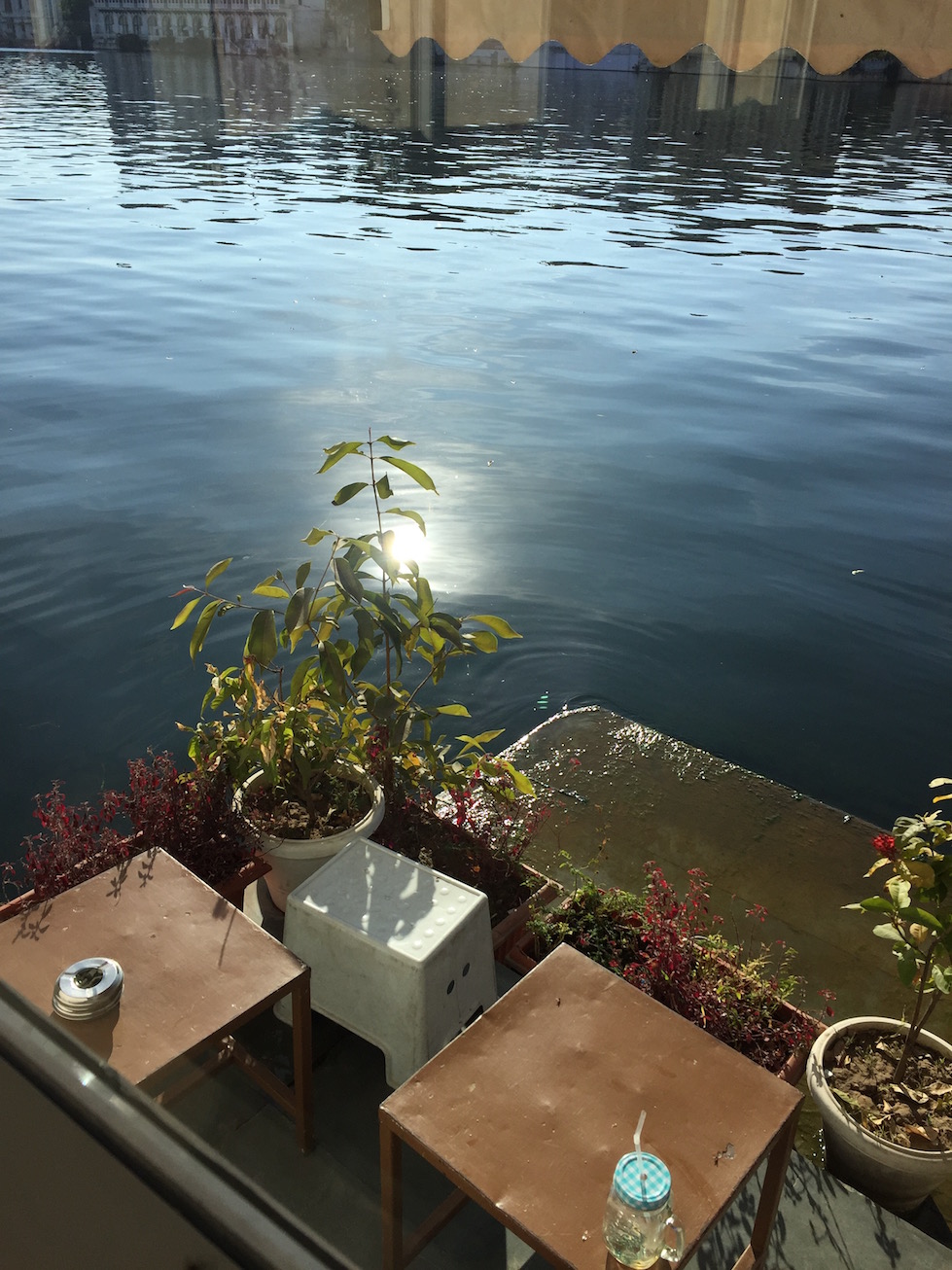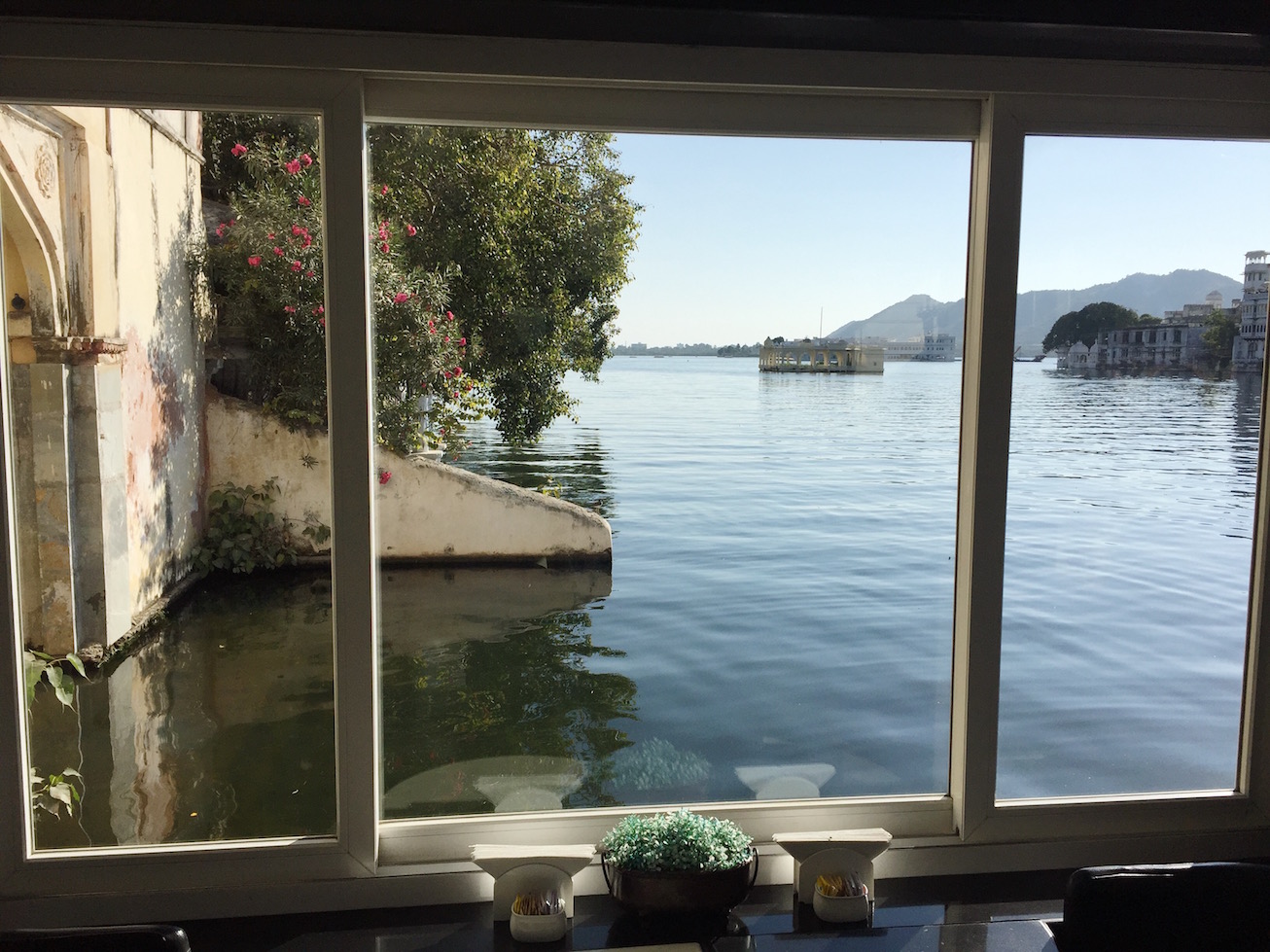 The Ghat also boasts the cute little Cafe Edelweiss with 'real' coffee and slightly unremarkable cinnamon rolls, but a change from all of the regular food you'll see in these parts. It's fun to walk around here, and sit on the steps right at the lake with your coffee.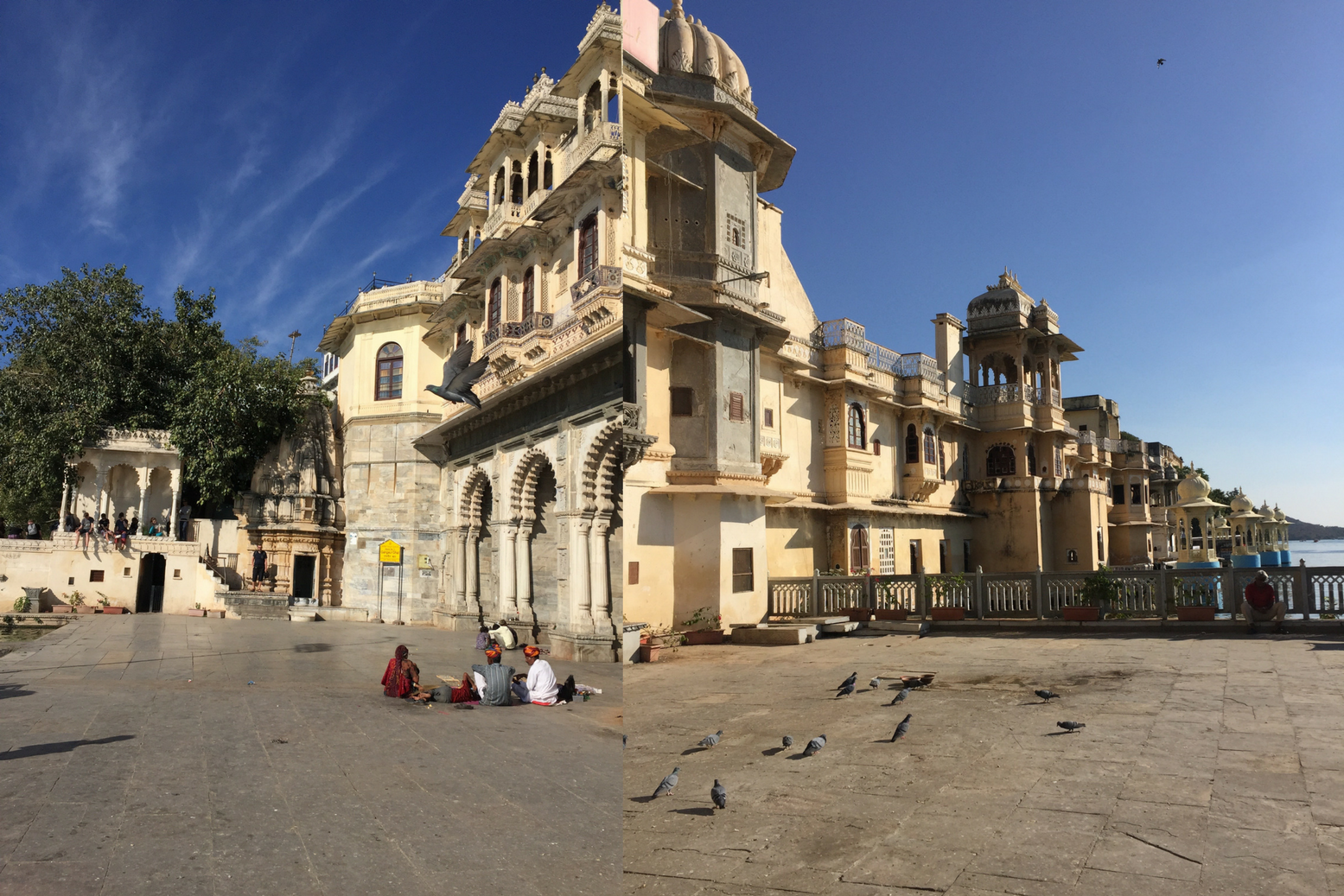 What intrigues me though, is the very obvious boom is restaurants and cafes offering alternate cuisines, organic food, vegan dishes and basically, a complete departure from anything traditionally Rajasthani. Two places caught my eye and I'd love to know if you visit, leave a comment telling me what I should eat when I finally go there because there's only so much dal makhani a girl can eat 🙂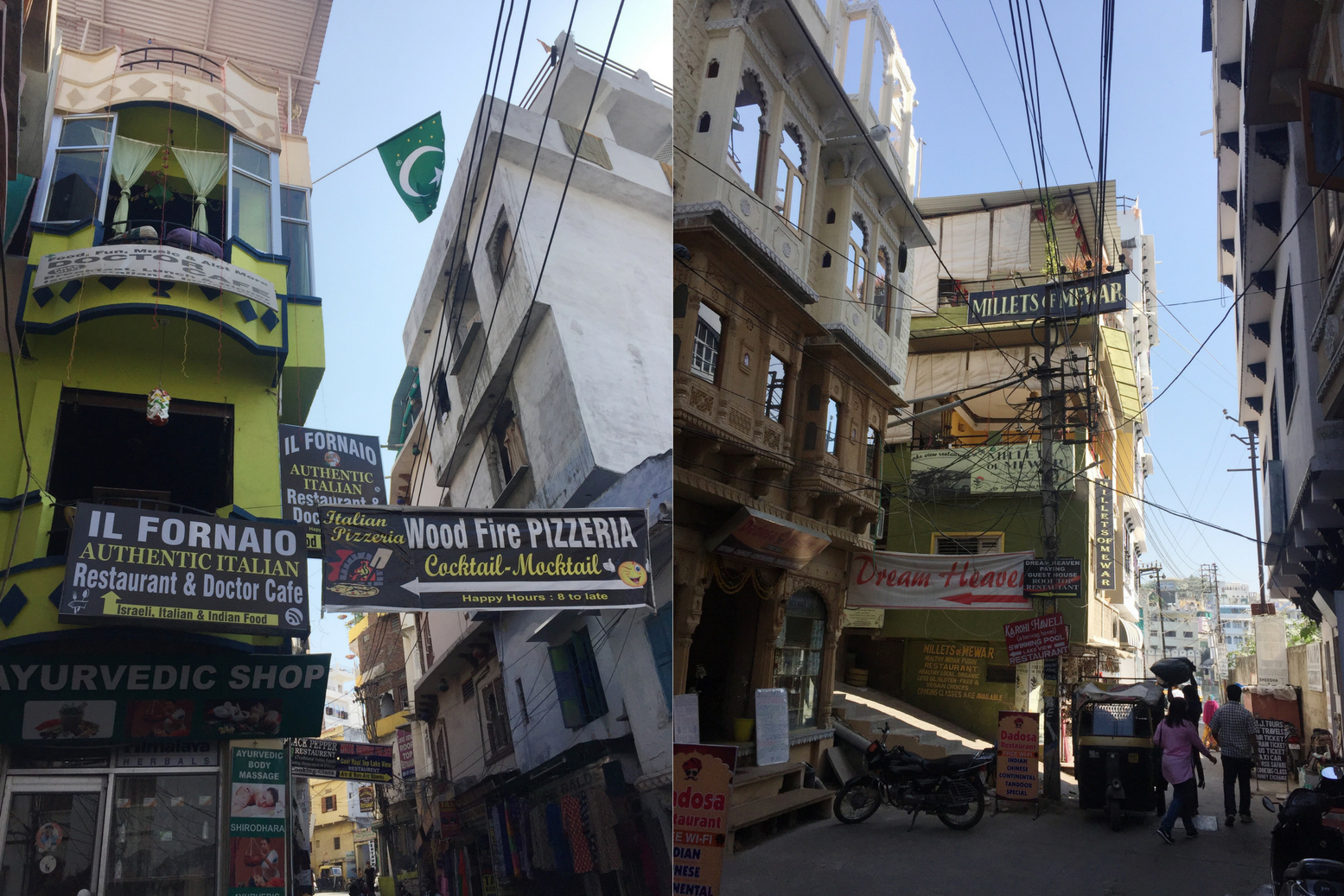 The Doctor Cafe wants you to be under no doubt that it took every Woodstock-hippie-backpacker visual connotation for its decor. The pizzas looked and sounded great, but I didn't have the time to sink my teeth into one, so it's gone on the bucket list!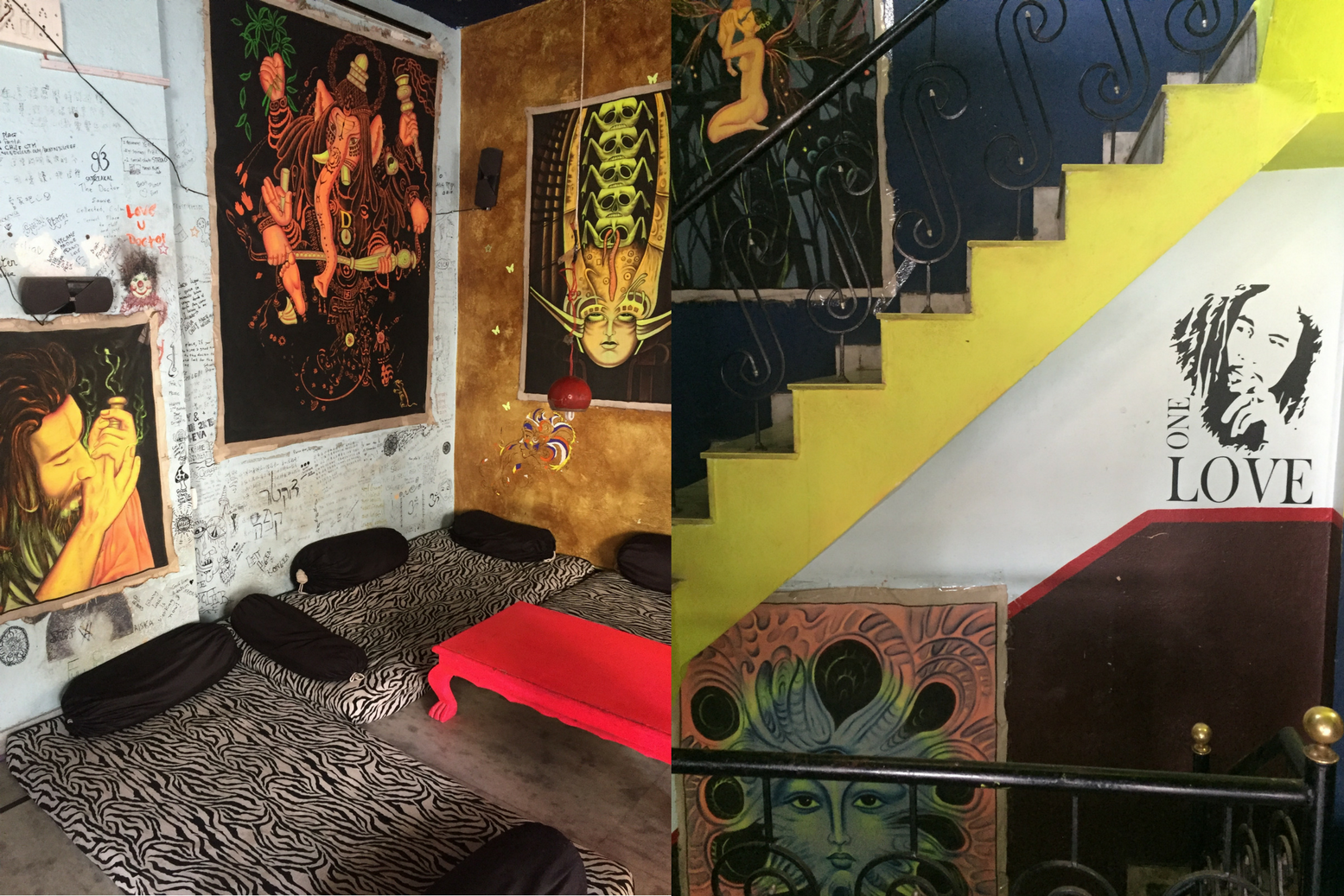 Millets of Mewar is this big, bright, three-storeyed place that oozes sunlight and organic grains of all kinds. It looks like the place to go to for some unique food and bonus, it's part-vegan. Once again, please go here for me, and tell me what to eat!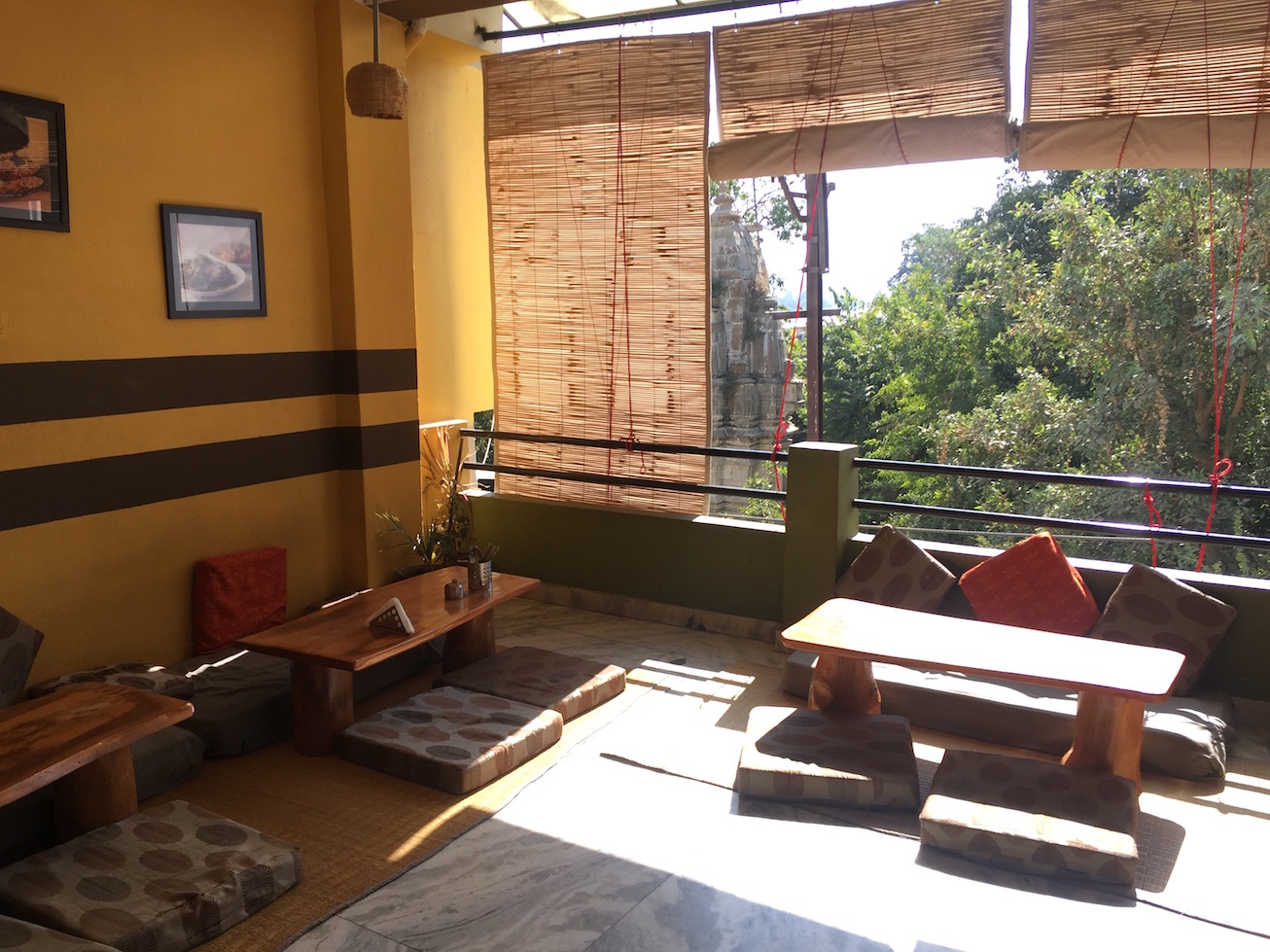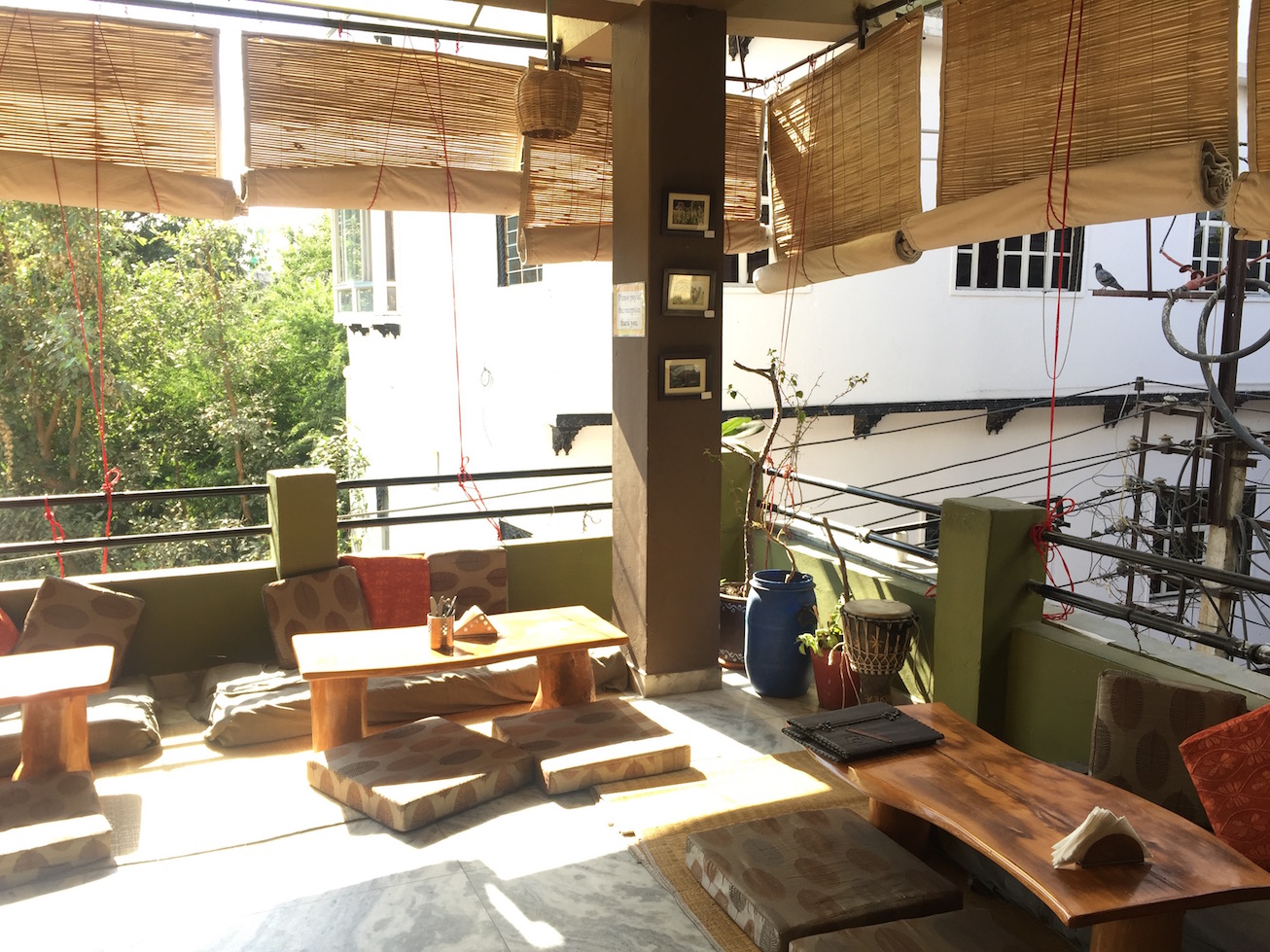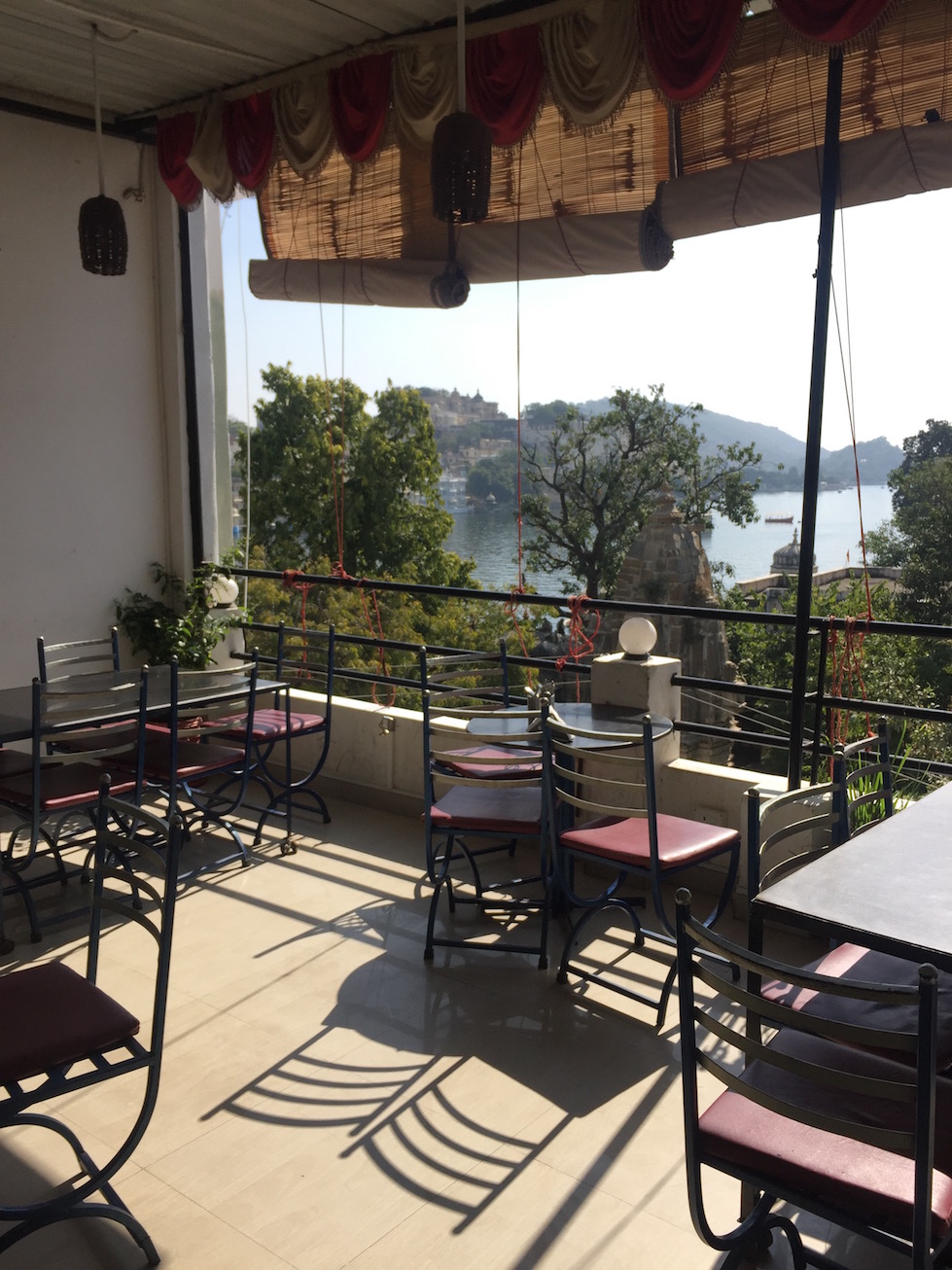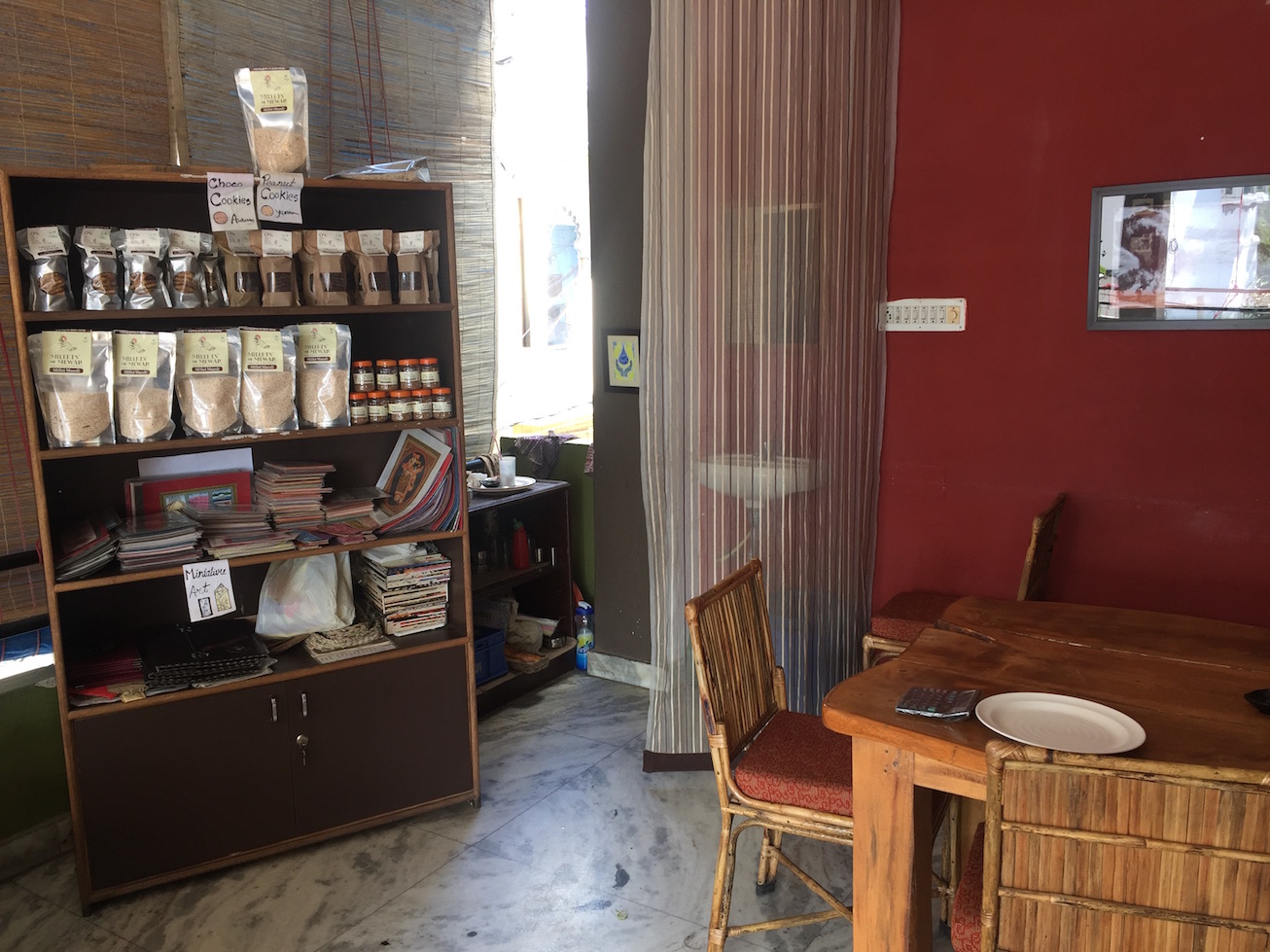 We saw some very odd black chestnuts which the lady said are coloured only so that they attract attention. I bought a bunch just for her honesty 😀 They were….interesting. A fruit seller was also mysteriously selling rusks which you'll find at all the street corners for reasons I don't know yet.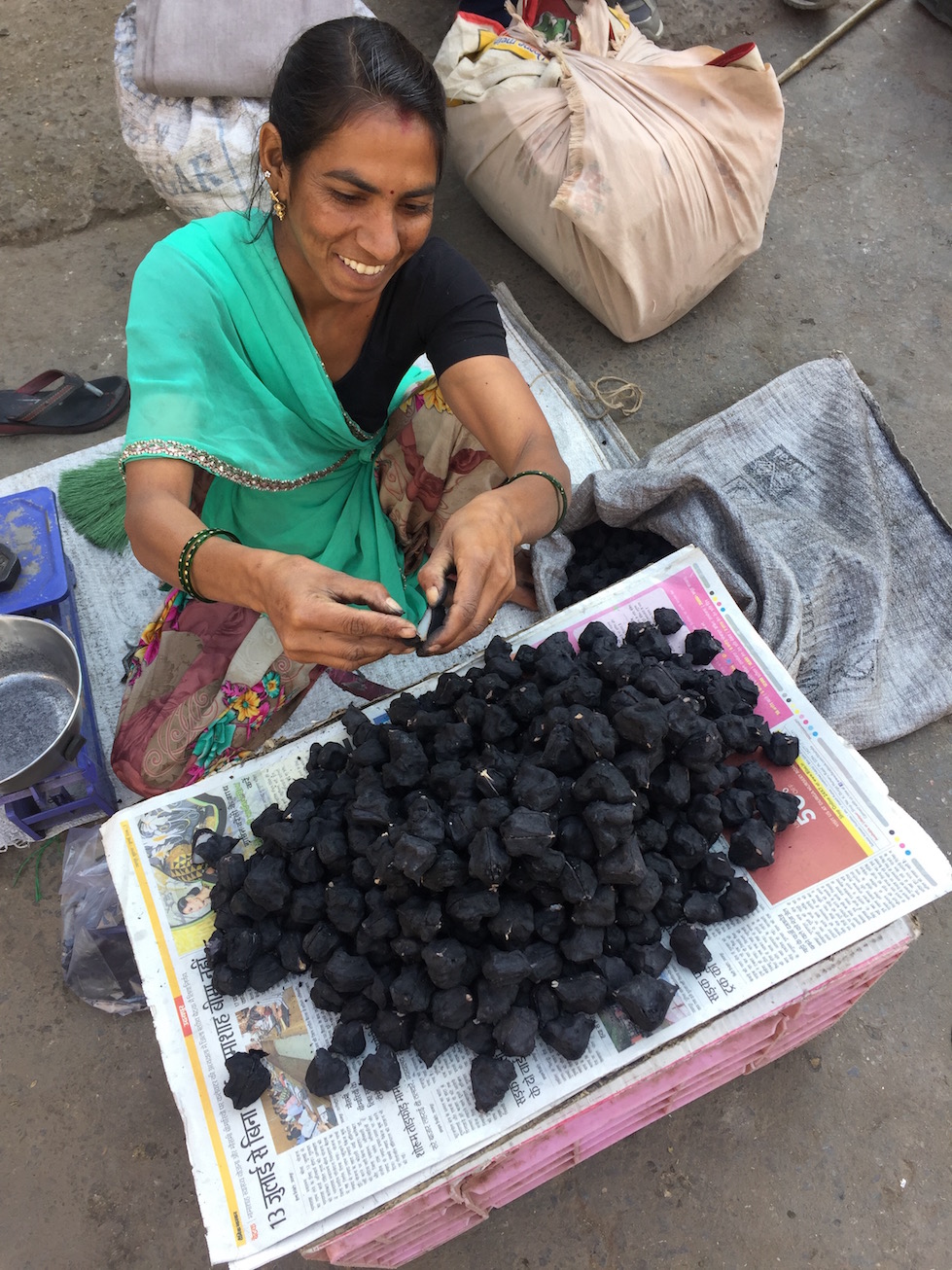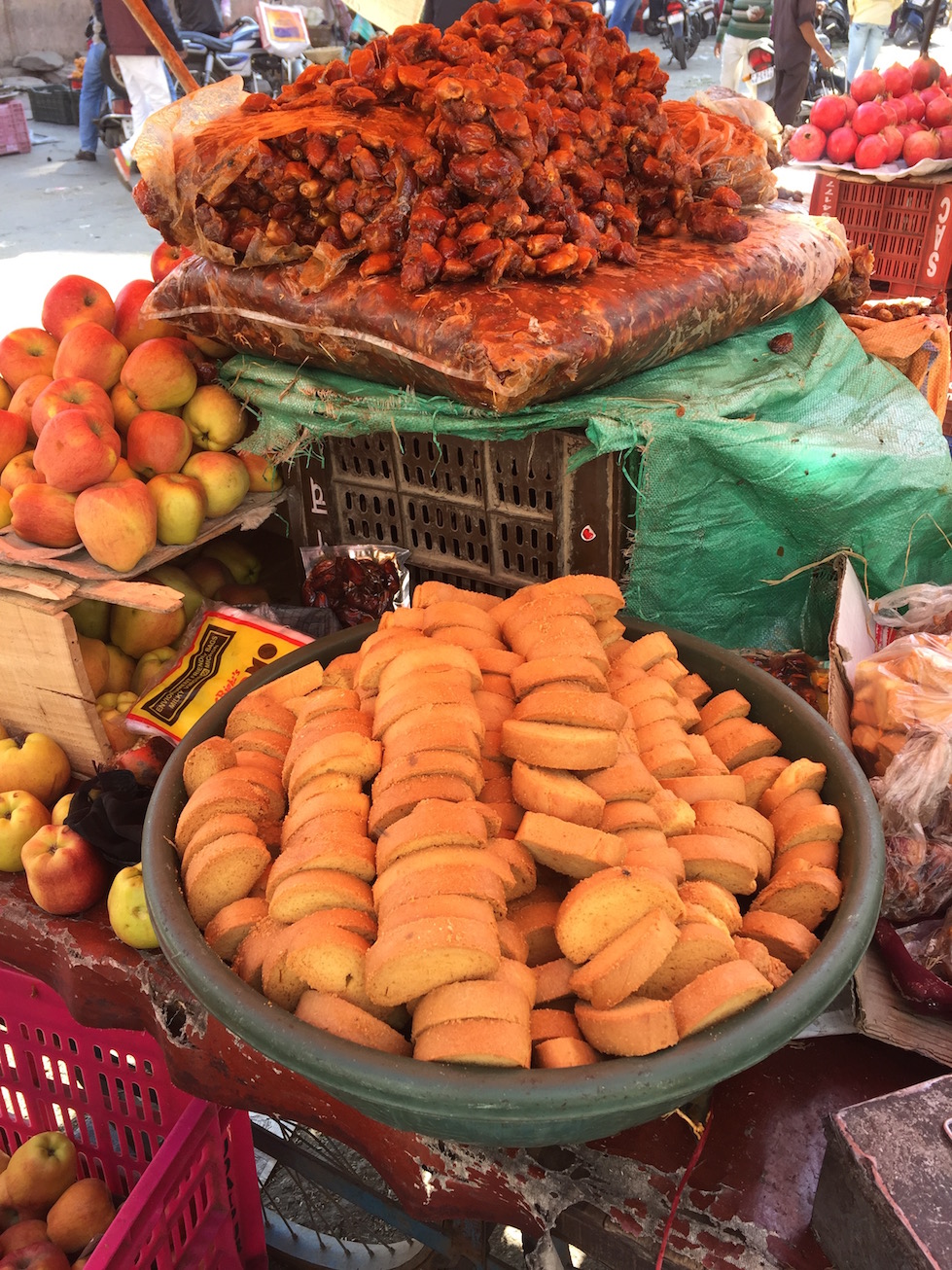 If you are at Surajpole in the winter, do not go past Amrit Halwai without picking up a ton of piping hot, super sweet, perfectly made gulabjamuns. I lost my mind.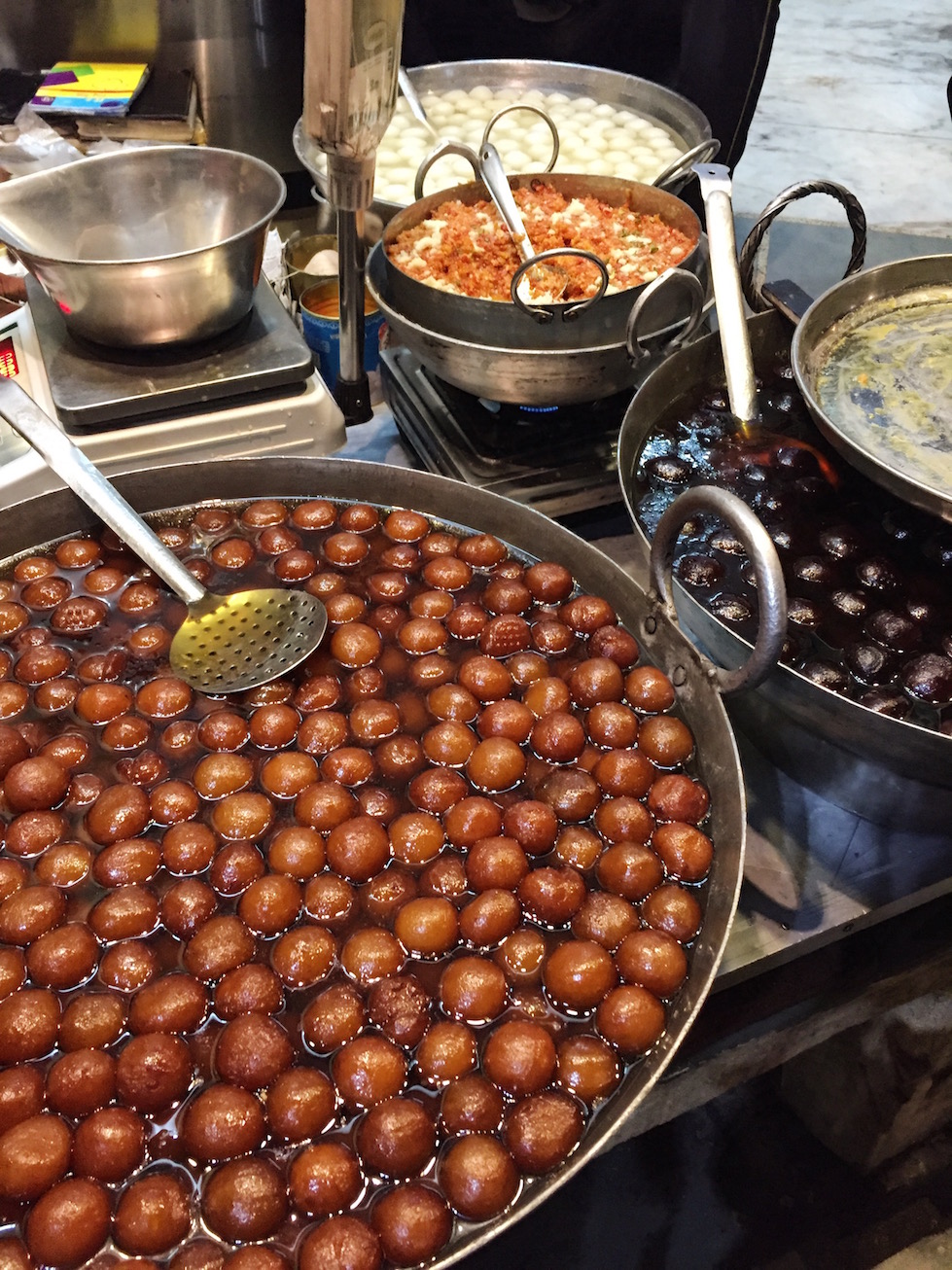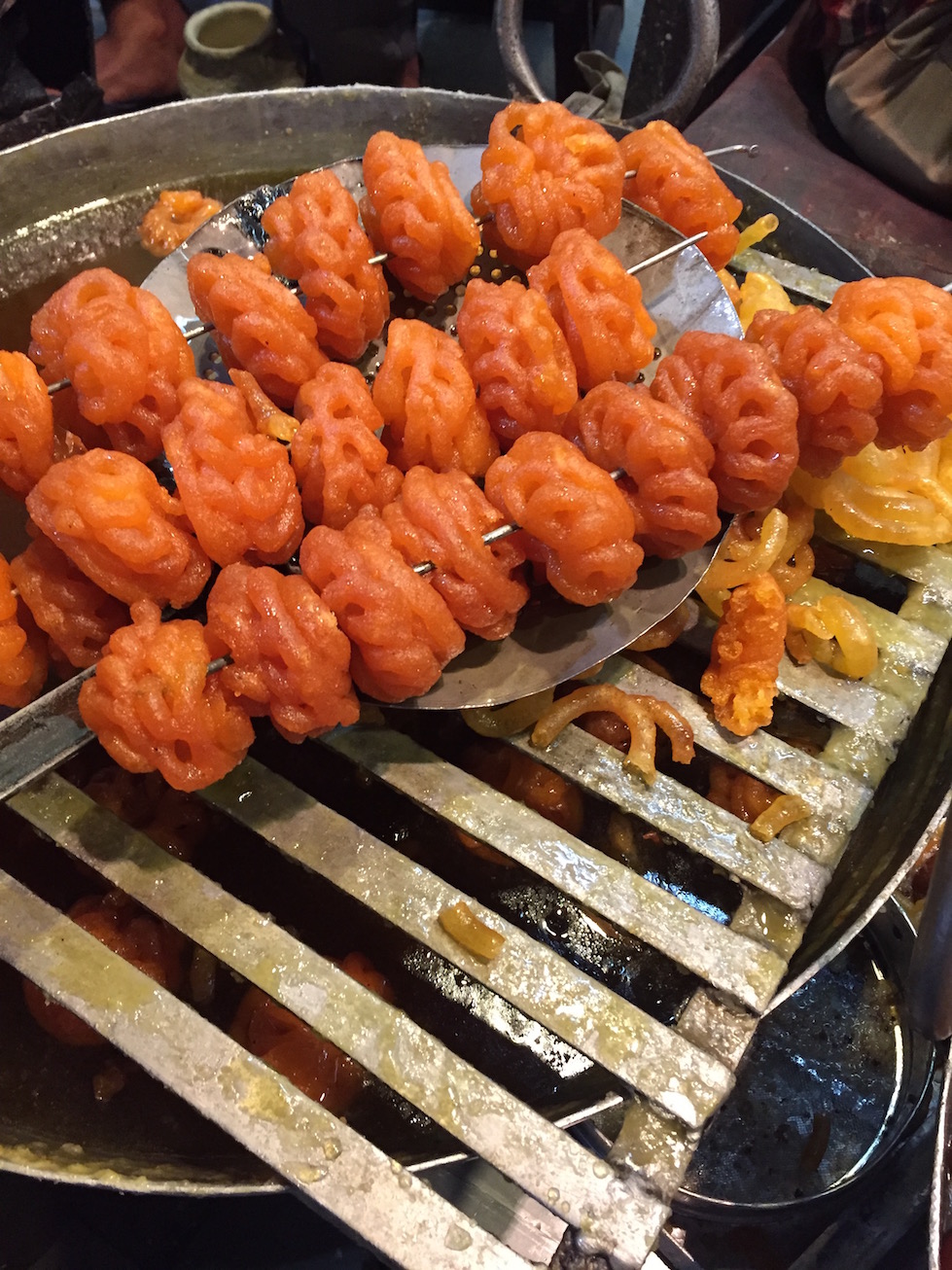 Outside of the Old City, Saheliyon ki Baadi, where the Queen and her maids-in-waiting hung out, is a tourist draw, but not an unmissable one. If you are looking for a very green, clean place to just walk around in the sun, stop by. The other wonderfully lush place is Gulab Bagh, one that I still have to go to!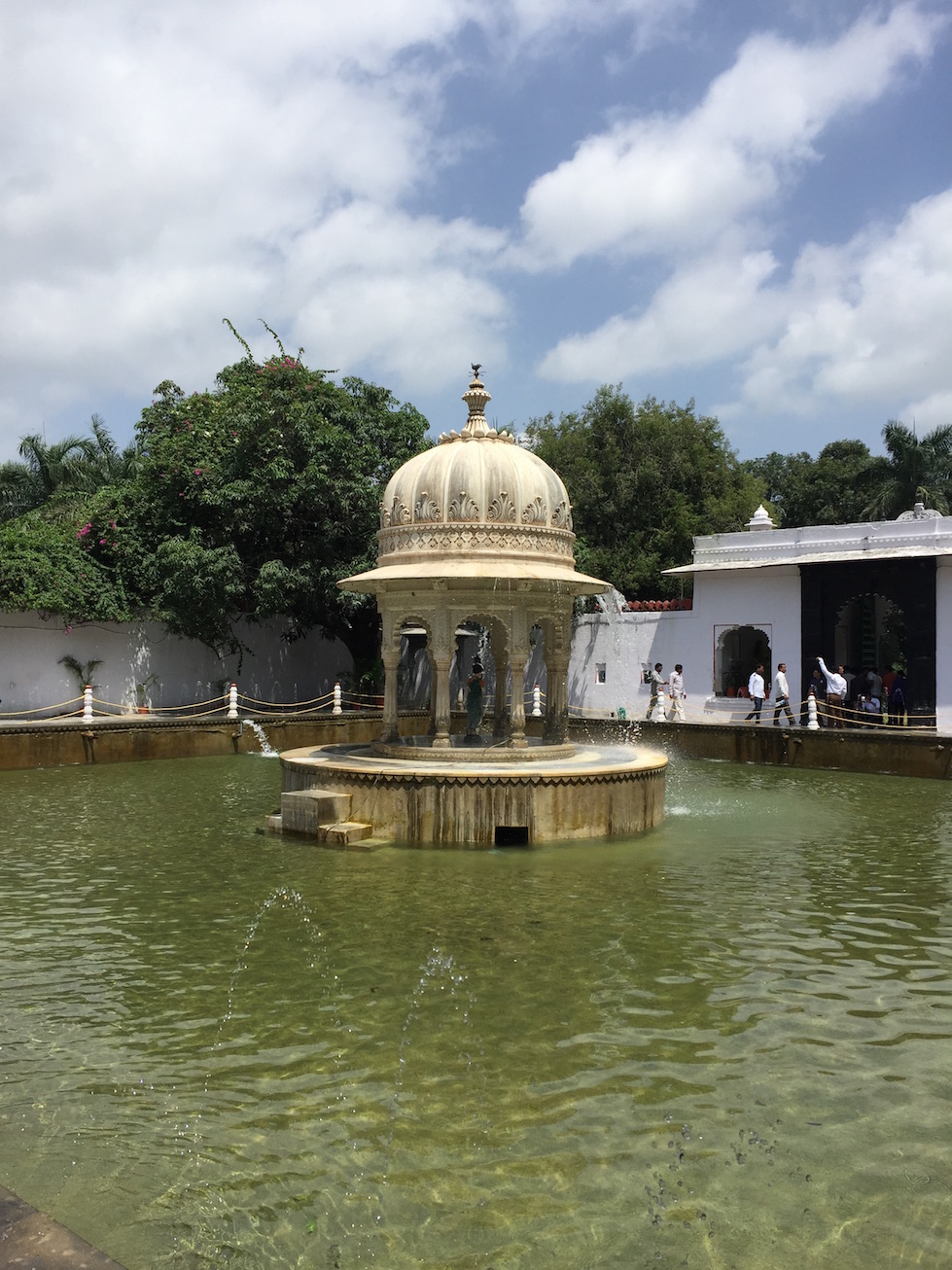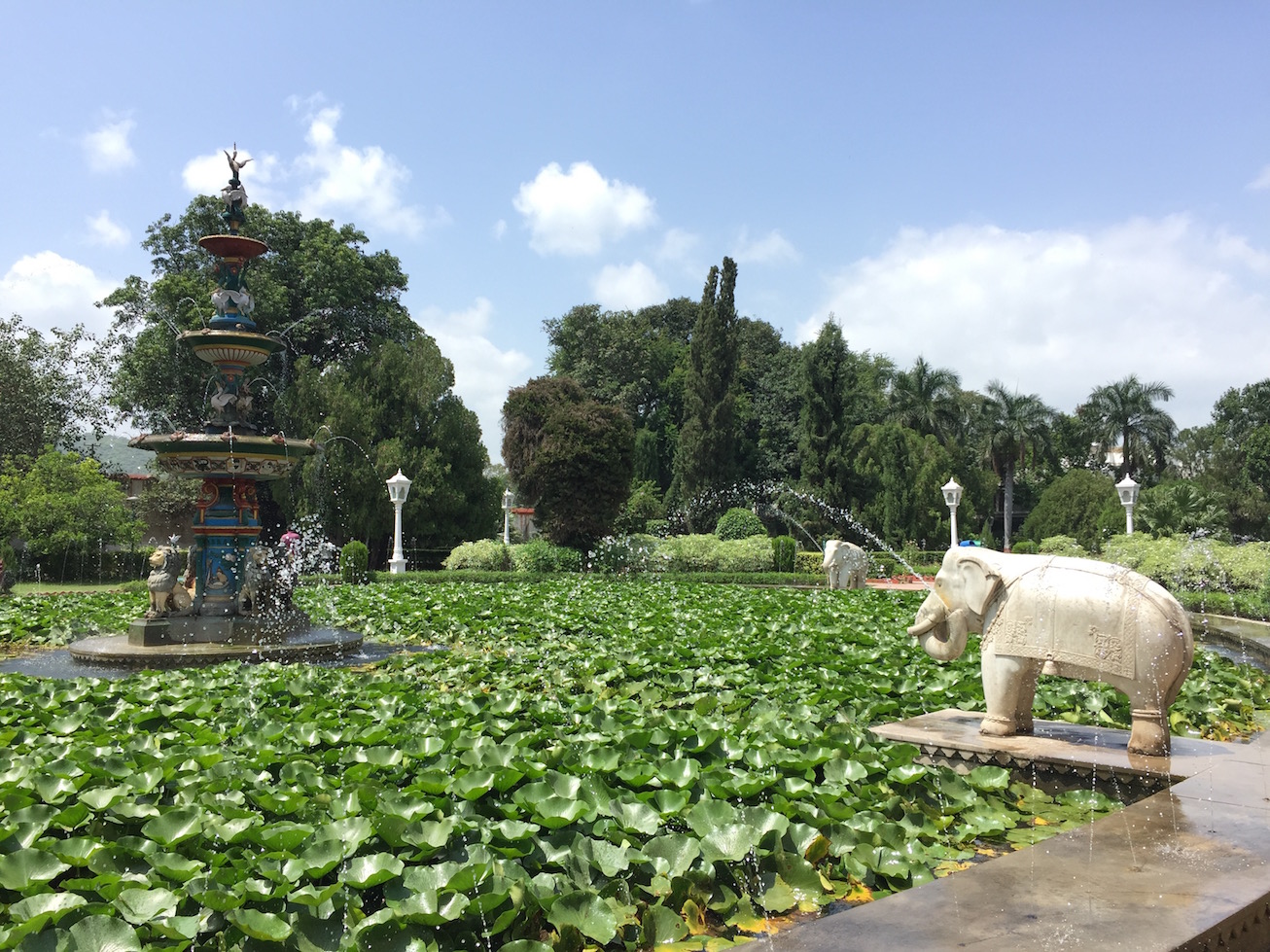 The reason you might come across Saheliyon ki Baadi, is its close to Fatehsagar, the lake where the people of Udaipur spend their evenings drinking kullad coffee, getting some fresh air and marvelling when the water spills over onto the sides of the road in the monsoon. This is a desert state after all, so never forget the sheer joy of having lots of water! I always, always make at least one visit to this lake because the coffee is outstanding and the bread pakodas even more so 😀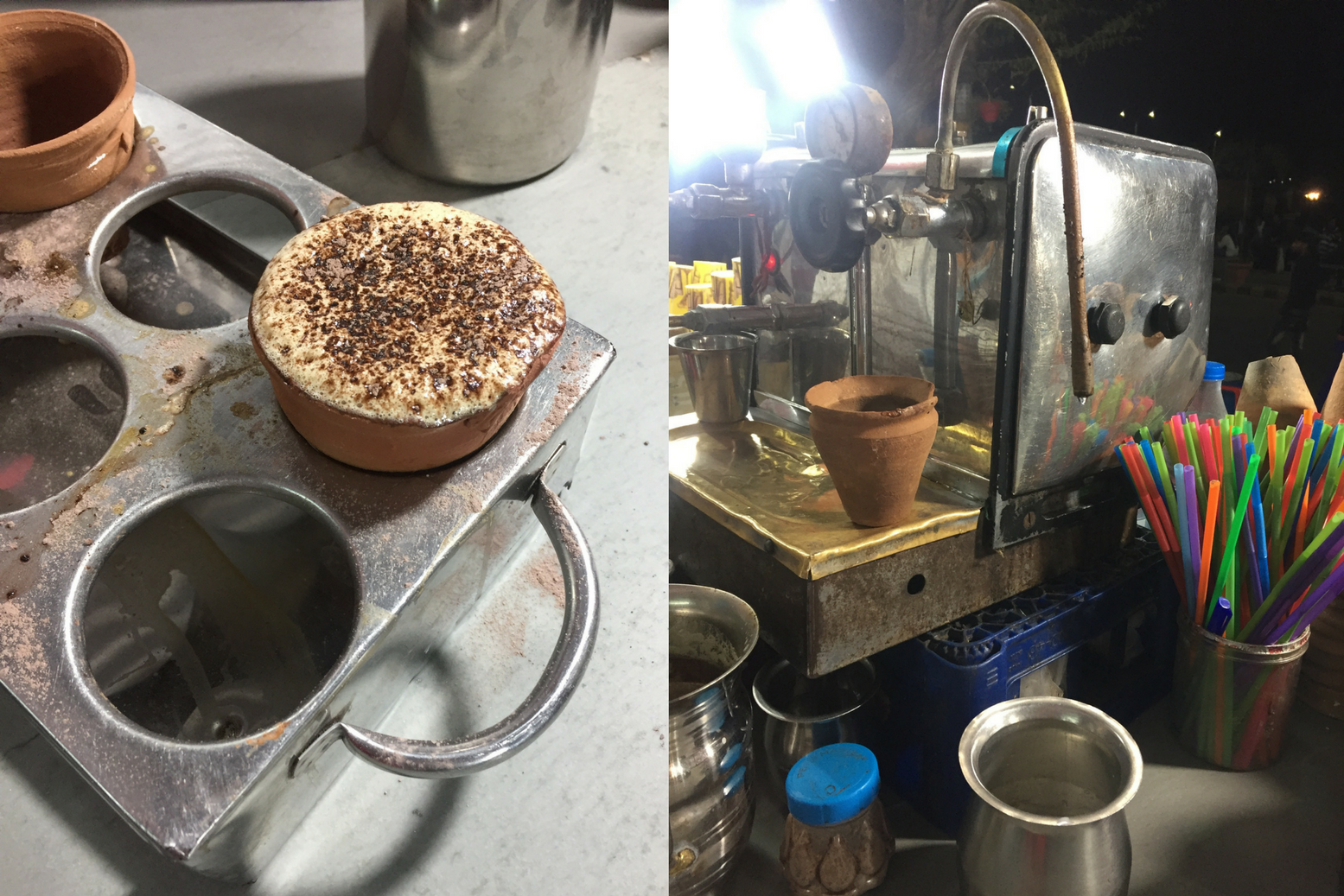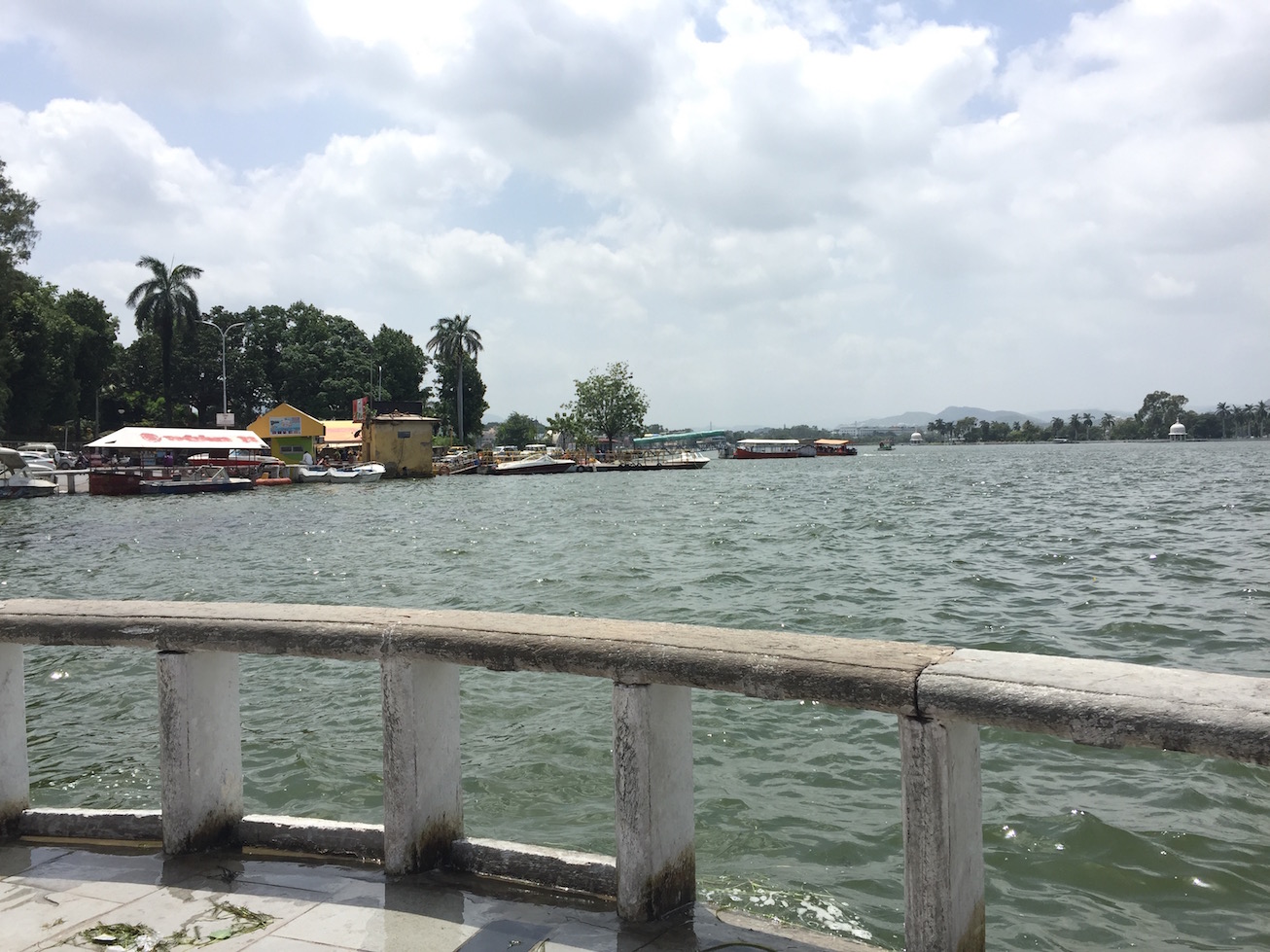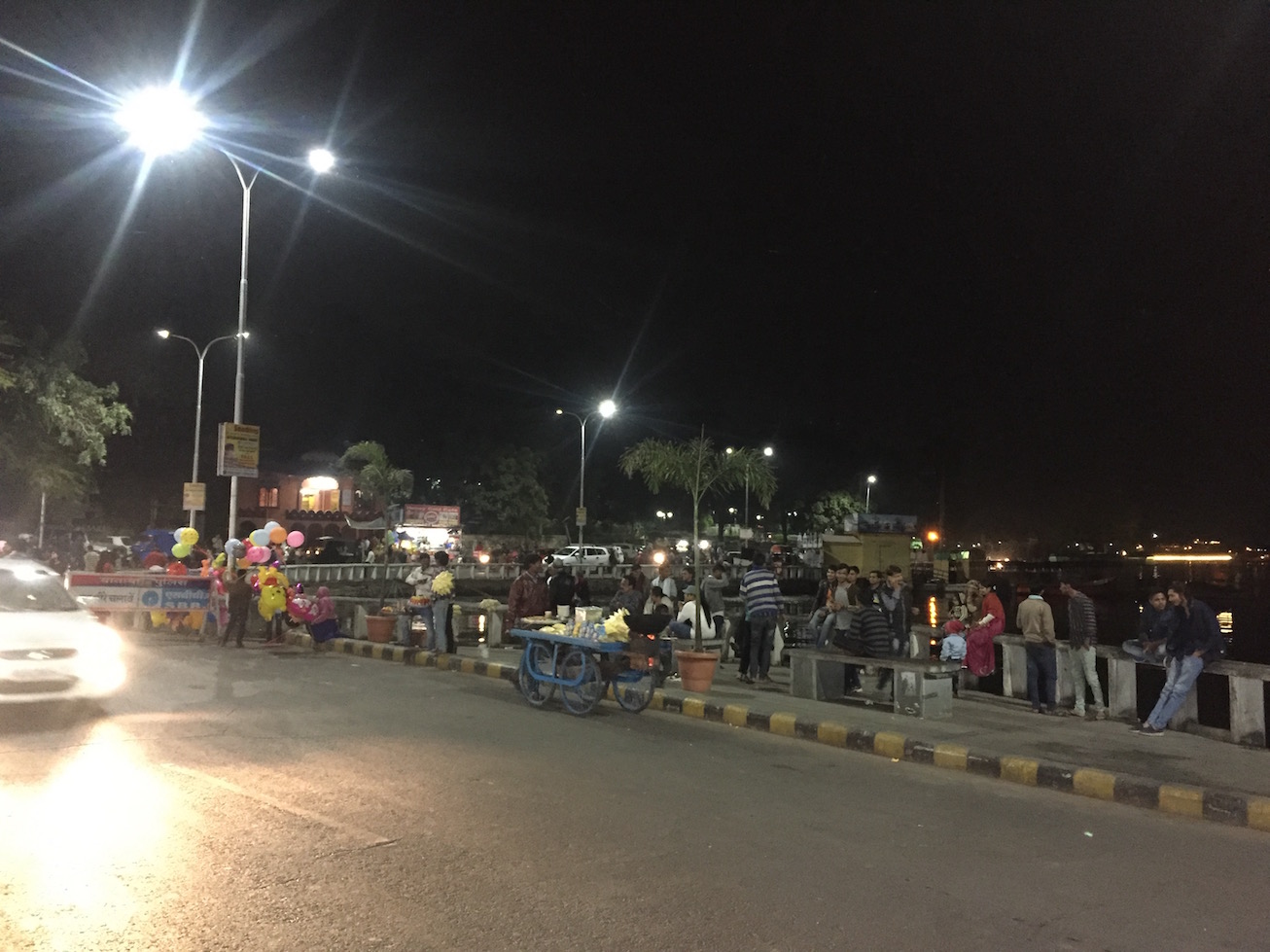 I hope to update this post with every visit to Udaipur and give you more recommendations on food, shopping and general wandering around. The city is filled with magic and if you've been there, leave a comment below telling me your favourite bit of it and where I should go the time I'm there!