So excited to share this cake with you guys today! There is something seriously great about being in a new place with a billion new things to figure out. I had no idea our move would make me this happy, but having all the light and space in the world has suddenly opened my mind up to all kinds of new things for the blog and that feeling is even better than a sugar rush!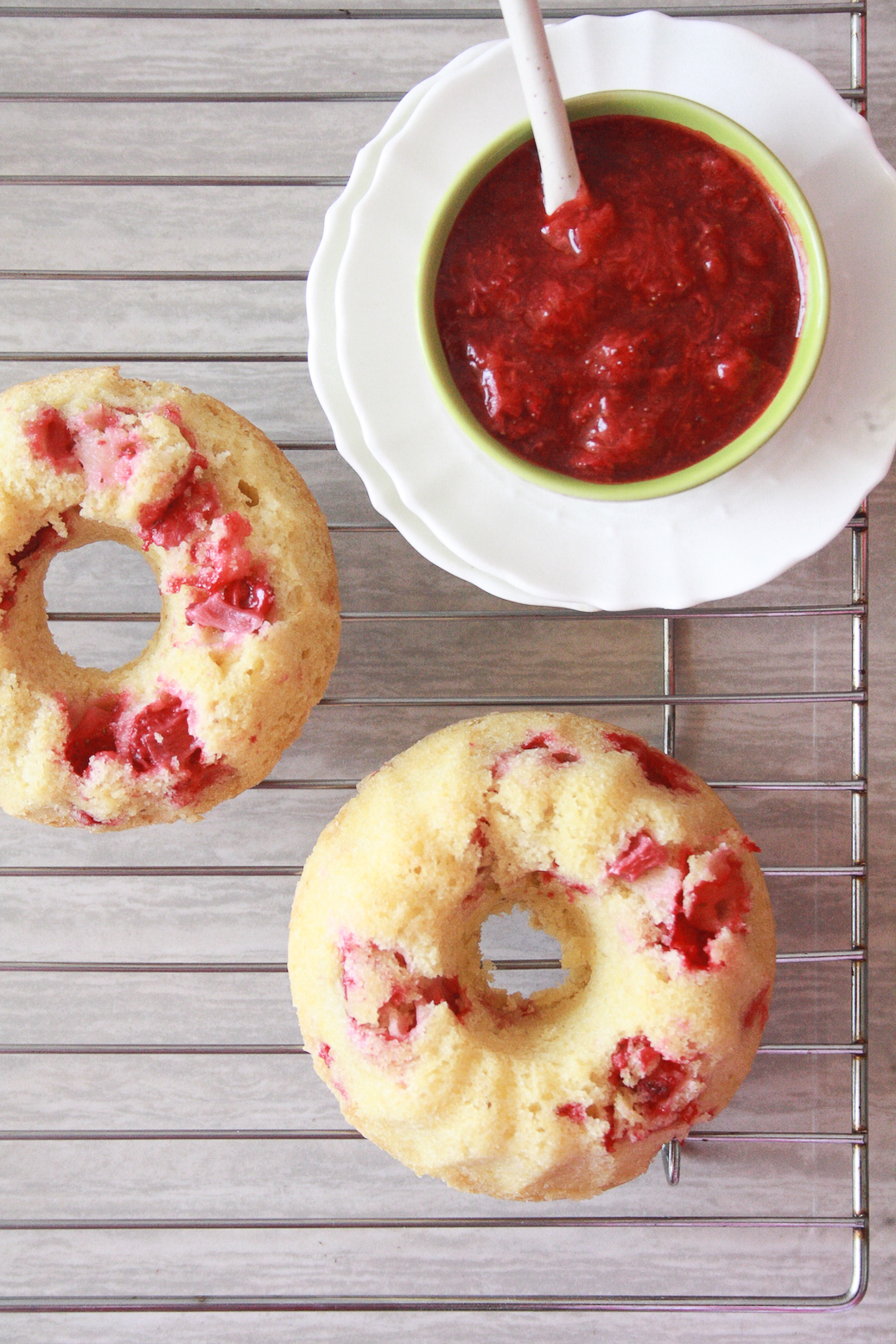 I've been a bit late to get on the strawberry bandwagon this year but we're going to fix that. Because cutesy little moist, buttery bundt cakes filled with fresh, juicy fruit and then topped with more fresh, juicy fruit is my way of making up for lost time. I hope its yours too 😀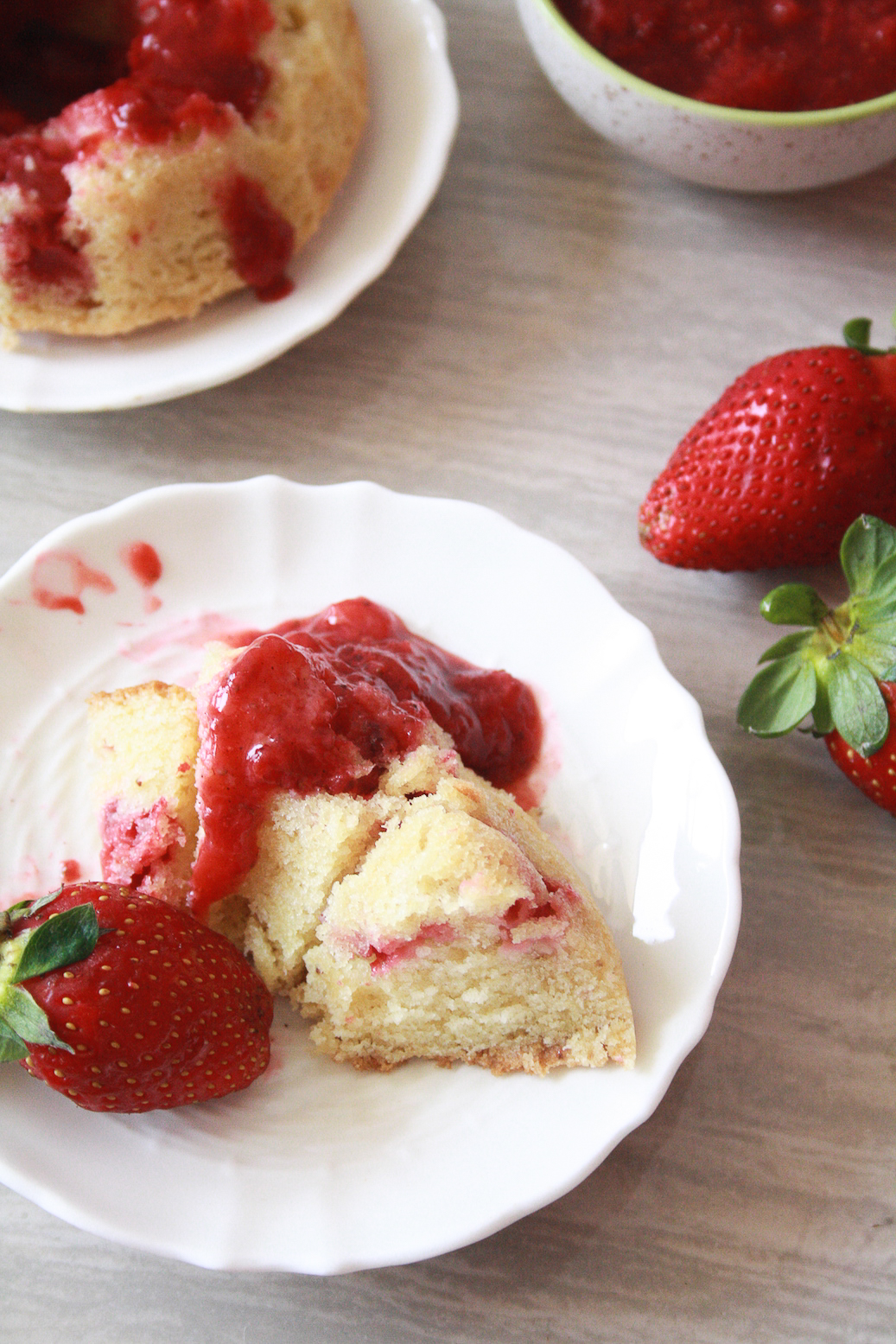 I have two basic butter cakes on this blog and I love them both. This Swedish Visiting Cake which is a little denser and this Plum Cake which has some baking powder and is fluffier. I decided to go with fluffy, halved the recipe and baked two little bundts filled with strawberry pieces. Loading too much fruit in there makes the already fragile cake very difficult to un-mould so the cinnamony-tangy-sugary compote was a rushed, but effective afterthought. Aaaaaall the strawberries.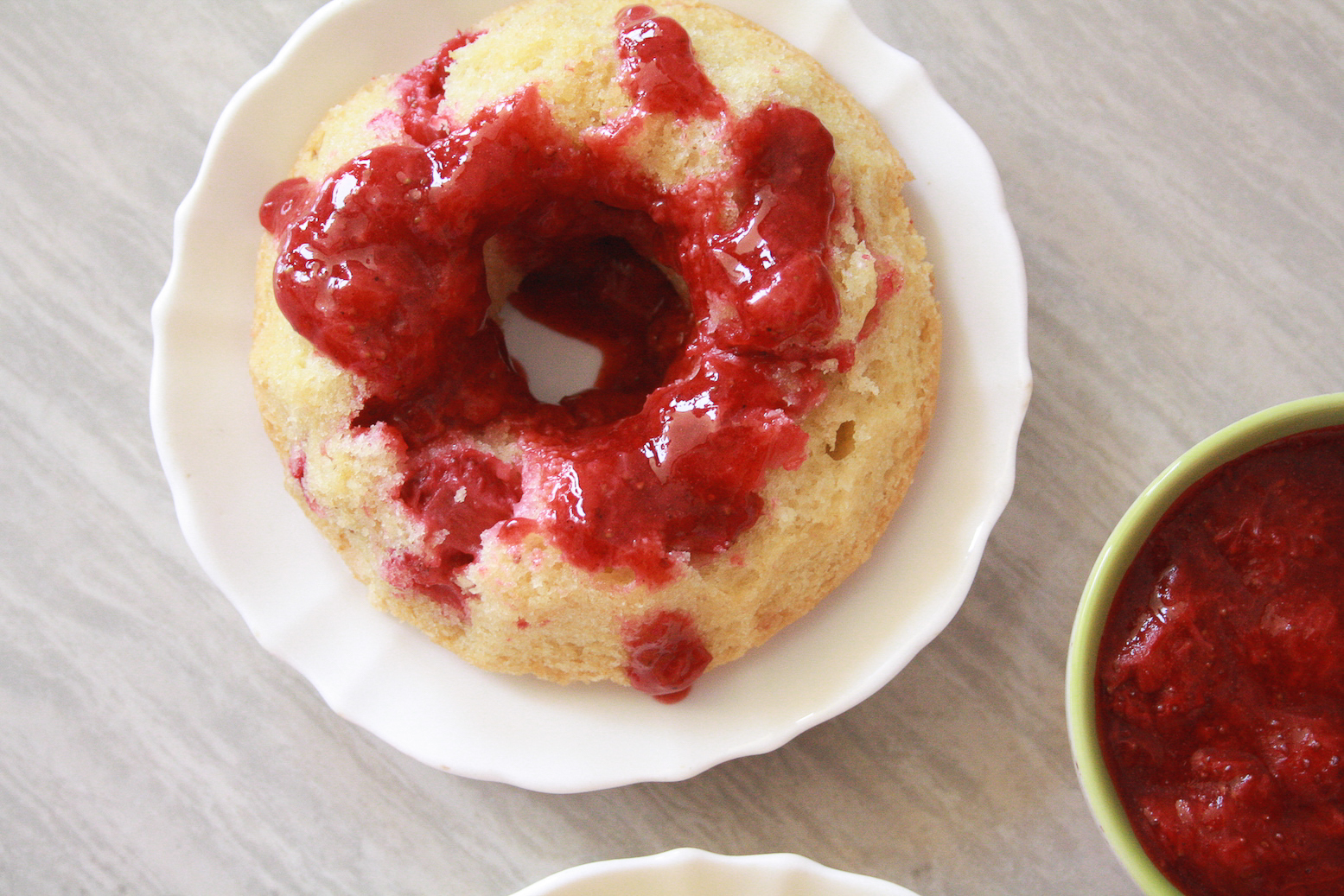 The compote spooned over the cake is a messy, but insanely good combination because the slightly sour, jammy strawberries are exactly what the sweet, buttery cake needs. I choose to leave the compote a little under-sweetened but there aren't too many rules about it really. It's cake, do what you love.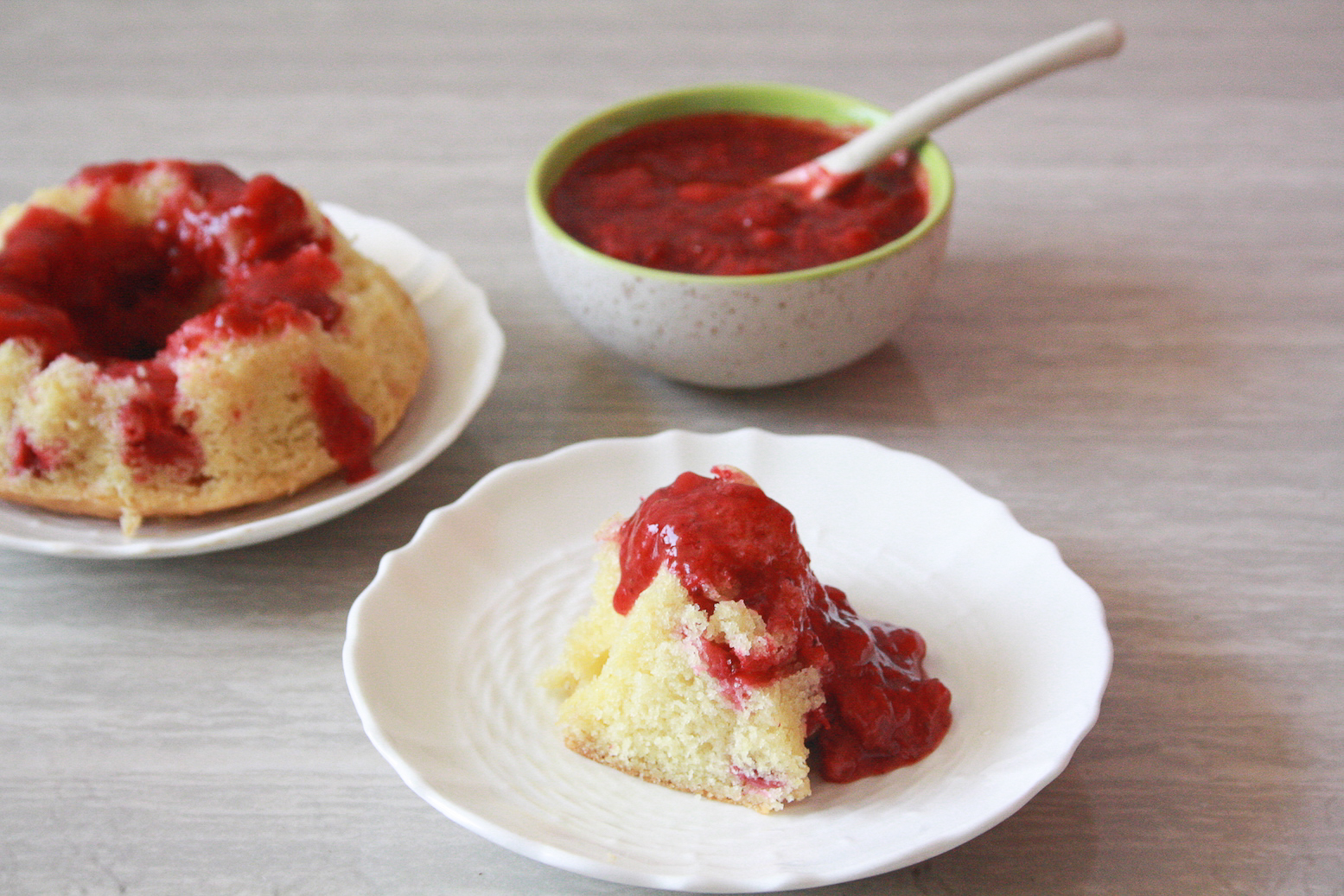 "And now the bundt cake!" I had a new 4.5 inch pan that was a Christmas gift from my spectacular Santa and I couldn't wait to inaugurate it. If you're using only one pan and baking the batter in batches, keep in the mind that after the first cake, the others will tend to stick a bit unless you rinse the pan out before each use. Alternatively, one large 6 to 8 inch bundt pan would also work. And if you're not looking to make a bundt, simply do this as an 8 inch round cake, 9×5 loaf, 6 inch square cake or even 4 to 6 muffins. It's a flexible, super easy batter and shouldn't scare off anyone 🙂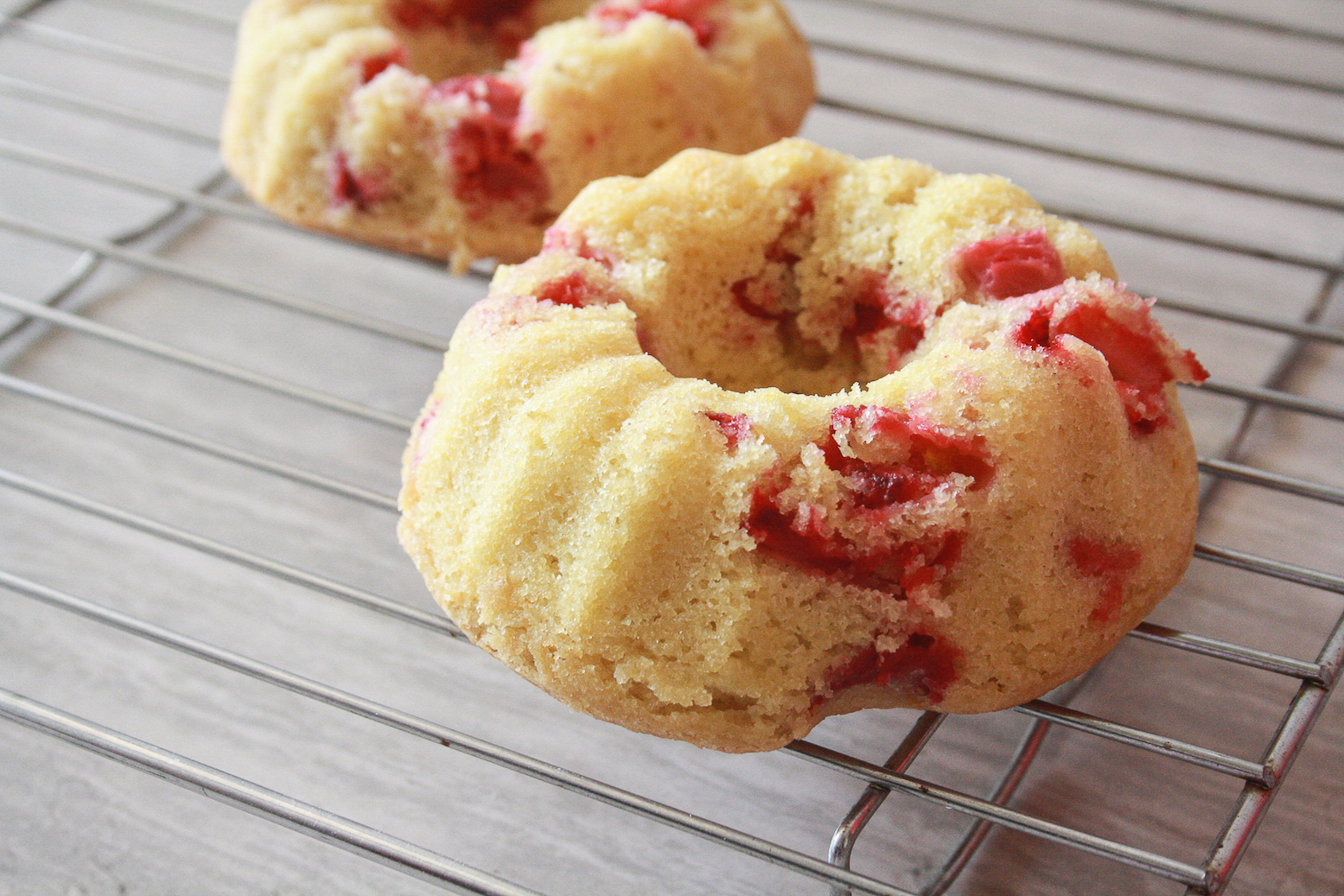 Mini Strawberry Bundts with Strawberry Compote
Soft, buttery bundt cakes filled with fresh strawberries and topped with a tangy, cinnamon-y compote!
Author:
The Desserted Girl
Ingredients
For the cake
½ cup flour
½ tsp baking powder
Pinch of salt if using unsalted butter
⅓ cup castor sugar
¼ cup butter (55 gms)
1 egg
½ tsp vanilla extract
½ cup diced strawberries

For the compote
¾ cup diced strawberries
2 tsps caster sugar
½ tsp cinnamon powder
2 tbsps water
1 tsp cornflour dissolved in a splash of water
Instructions
Preheat the oven to 175 C and generously grease your bundt pan. See post for more baking pan options.

Sift the flour, baking powder and salt, if using. Set aside.

Beat the butter and sugar till pale and fluffy, by hand or with an electric mixer.

Add the egg and vanilla extract. Beat well.

Fold in the flour mixture, stirring until just combined, then gently fold in the strawberries taking care not to let the batter turn pink. The batter will be thick.

If using two small bundt pans, spoon half the batter into each. If using only one, reserve half the batter at room temperature. Do not fill the bundt pan more than ¾ of the way.

Bake for 30 to 35 minutes until browned and a toothpick poked in the center comes out clean. Baking time will vary depending on how many bundts you're baking at a time and what size pan you use.

Allow the bundt to cool for a few minutes, then loosen the edges with a sharp knife. Using a kitchen towel, turn the mould upside down and gently shake to release the cake out onto a plate. If the mould was well-greased, you shouldn't have any problems. If reusing the pan, preferably wash and grease it again before baking the next cake to avoid it sticking.

To make the compote, combine all the ingredients except the cornstarch, in a saucepan on low heat. Stir frequently until the strawberries have broken down and the mixture is lightly bubbling. Now add the cornstarch dissolved in water, and stir till the mixture thickens and comes to a boil. The whole thing shouldn't take more than 5 to 7 minutes and the compote will thicken as it cools.

Serve the cake preferably warm, with a ton of compote dolloped all over it 🙂