It's Christmas on the blog! We're starting with the classics and working our way up to some pretty ambitious recipes because 'tis the season. First up, a moister than moist carrot cake filled with nutmeg, cloves and of course cinnamon because no winter/festive/Christmasy cake is complete without lots of spices. Brew yourself a piping hot cup of something and you're home.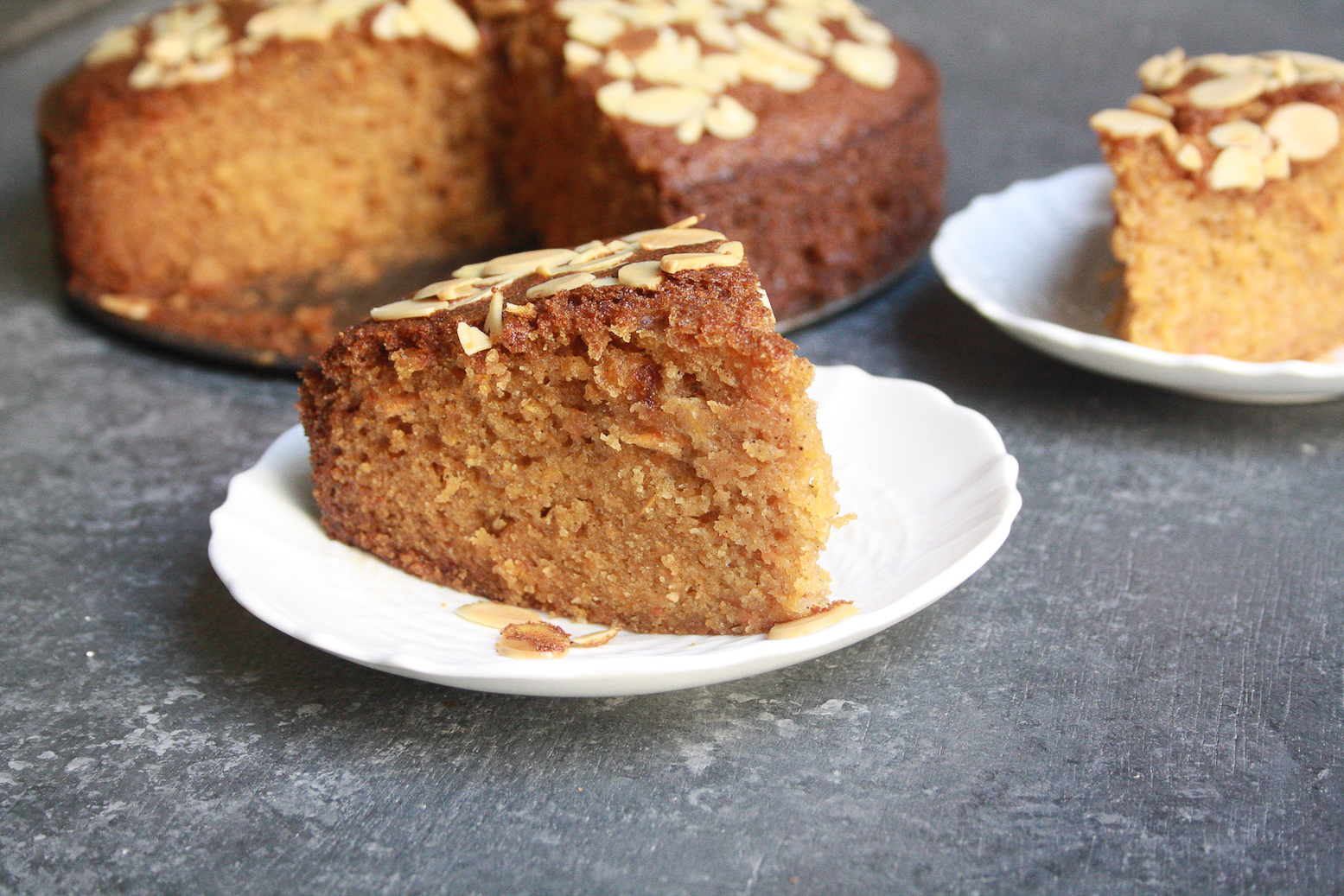 This cake is the kind of easy deliciousness that will combat all of the fiddly things your festive table demands. I toyed with the idea of frosting or icing or drizzling but one giant warm chunk was enough to banish any thoughts of interfering with it.
The recipe is straightforward, adapted from these cupcakes, doubled to make a large cake and of course, taken up a notch with the spices. There's a ton of carrots in there, so tell yourself you got your daily serve of veggies and go crazy.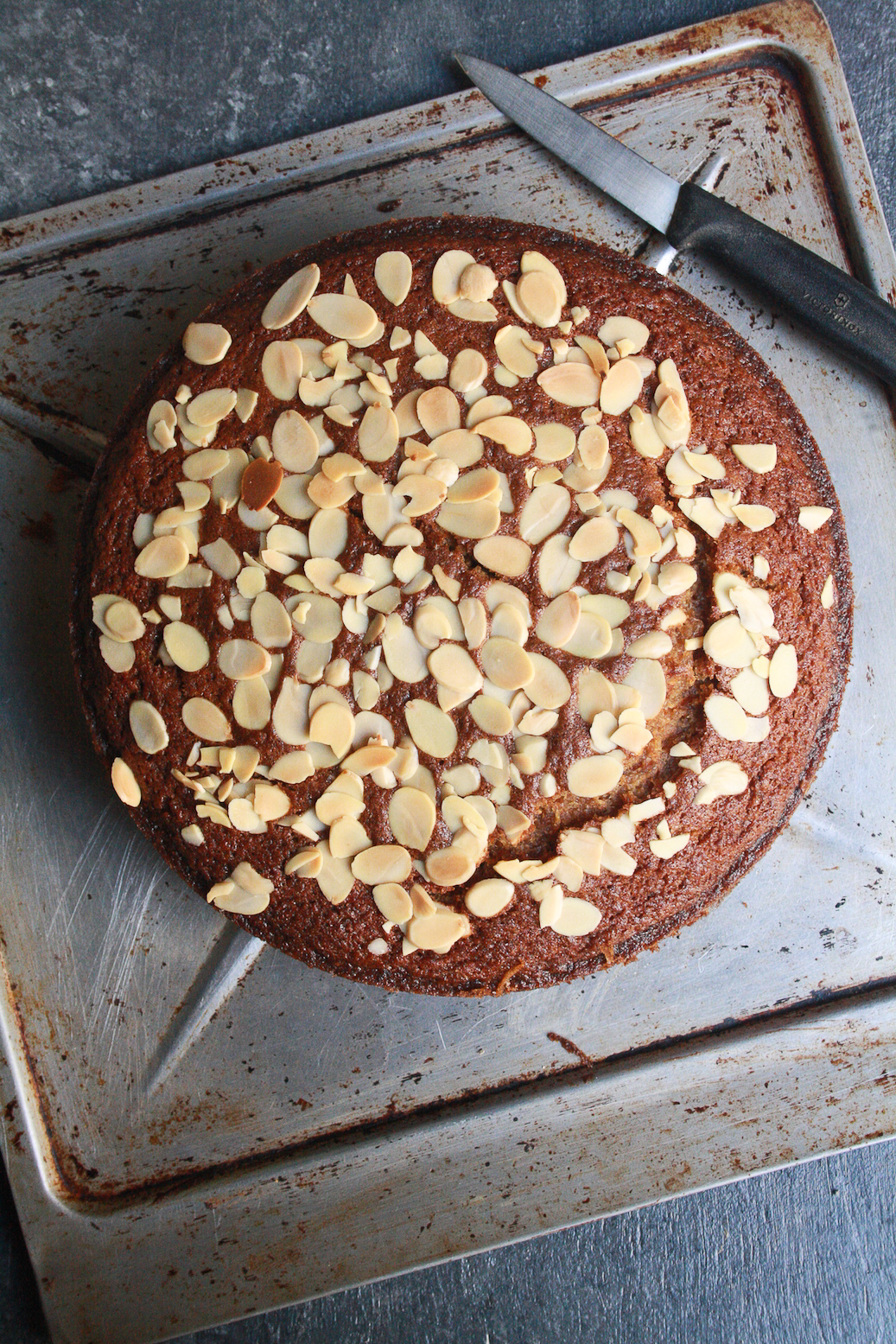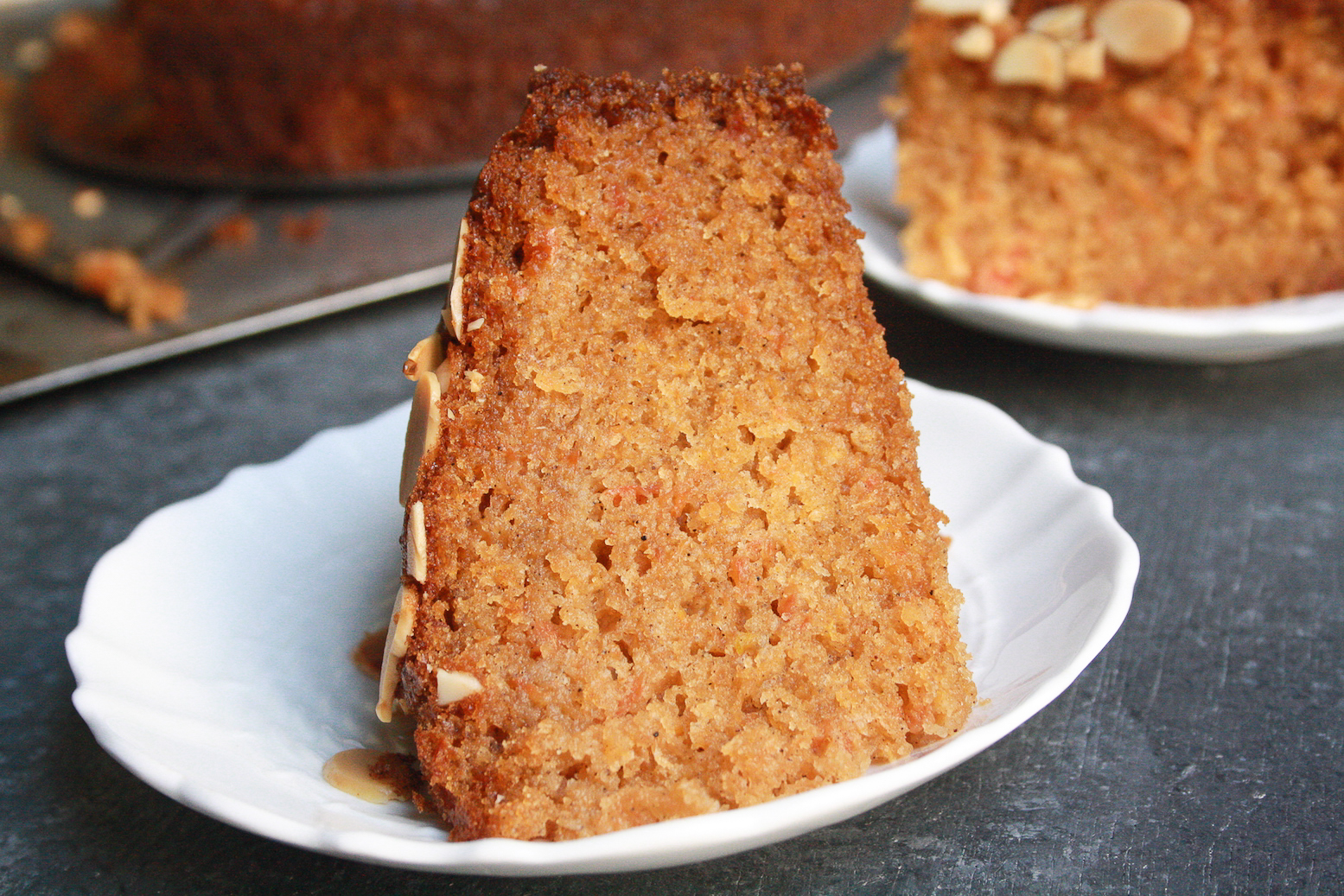 Look at that texture! *insert heart-eyed emoji here*
The cake is definitely fragile, so let it cool for a couple of hours before slicing into it. Feel free to add in chopped nuts, raisins, whatever mix-ins you normally like with your carrot cake. It is seriously, seriously good. And I'm not even the biggest fan of carrot cake.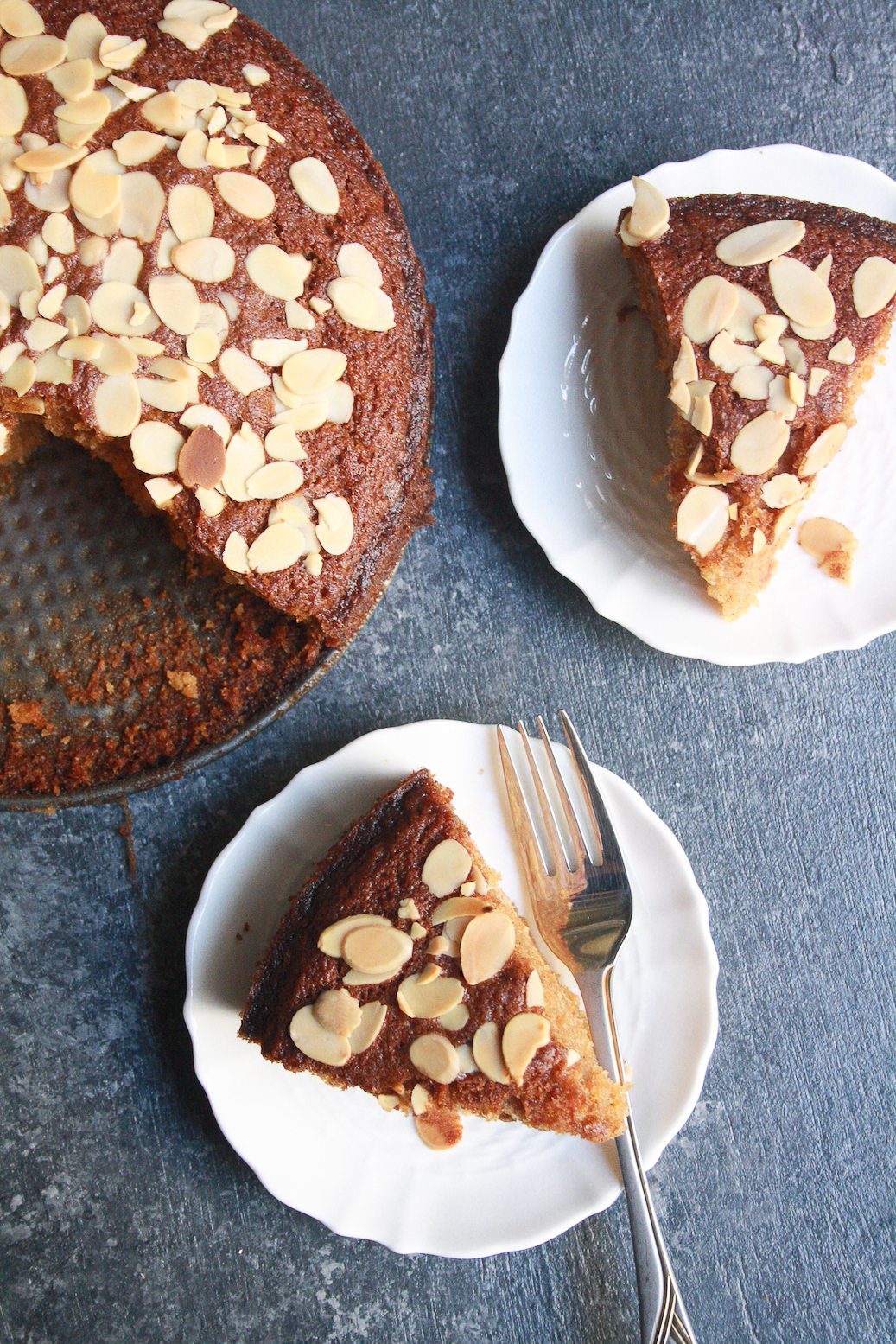 The batter comes together quickly, but after you've spent some time grating the carrots. Try and get hold of the 'Delhi carrots', the sweet, red ones that only show their face in the winter. Best flavour. Best best.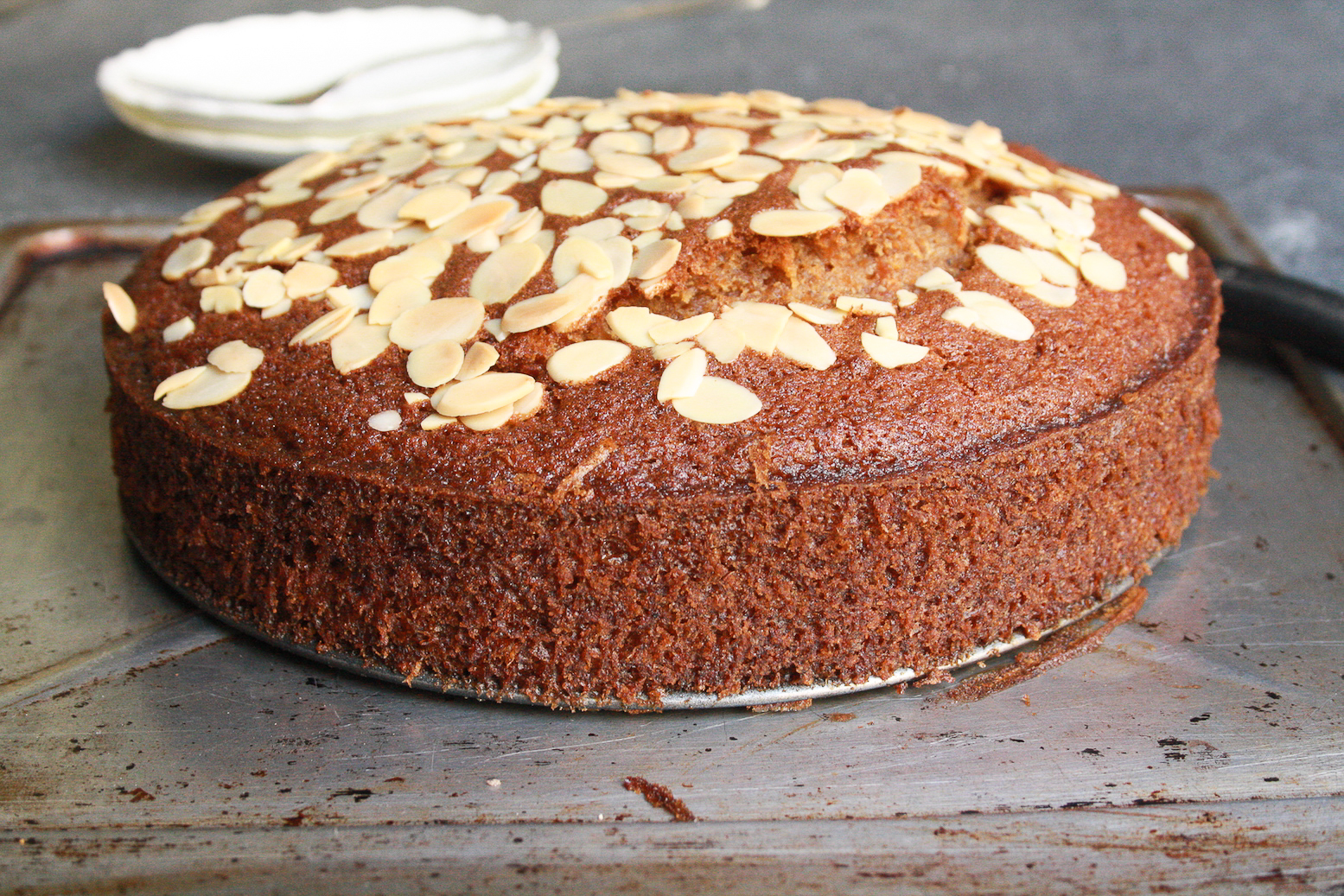 Let's bake!

Spiced Carrot Cake
A super moist carrot cake filled with all sorts of warming winter spices for a classic addition to your festive table!
Author:
The Desserted Girl
Ingredients
2 cups regular/all-purpose flour*
1 tsp cinnamon powder
½ tsp nutmeg powder
¼ tsp clove powder
2 tsps baking soda
1 tsp baking powder
¼ tsp salt
1 cup vegetable oil
1 and ½ cups castor sugar
4 eggs
3 tsps vanilla extract
3 heaping cups of grated carrot
Instructions
Preheat the oven to 175 C and grease an 8" round cake tin. You could also use a square 8" cake tin or 9x5 loaf pan and adjust baking times accordingly.

In a large bowl, sift the flour, spices, baking powder and baking soda. Stir in the salt and set aside.

In another bowl, beat the oil and sugar till combined. Add the eggs and vanilla and beat again.

Add the grated carrots and beat till combined, then fold in the flour and mix or beat gently.

Pour the batter into the prepared tin, sprinkle on some flaked almonds for crunch and bake for 40 to 45 minutes till a toothpick poked in the center comes out clean. Cover the top loosely with foil if the cake is browning too fast.

Allow to cool for a couple of hours before slicing and serving while still slightly warm. Enjoy!
Notes
*I suspect a whole-wheat version would work well. Start with subbing up to half the all-purpose flour, and see what your tastebuds like.