This is what you do when you really, really want cookies but you don't want to chill cookie dough, shape cookie dough or generally do anything more than eat cookie dough.
You make cookie bars. Because they are low-maintenance, non-fussy and highly forgiving. Plus, they've got copious amounts of peanut butter, chopped up pretzels and chocolate chips. You're welcome.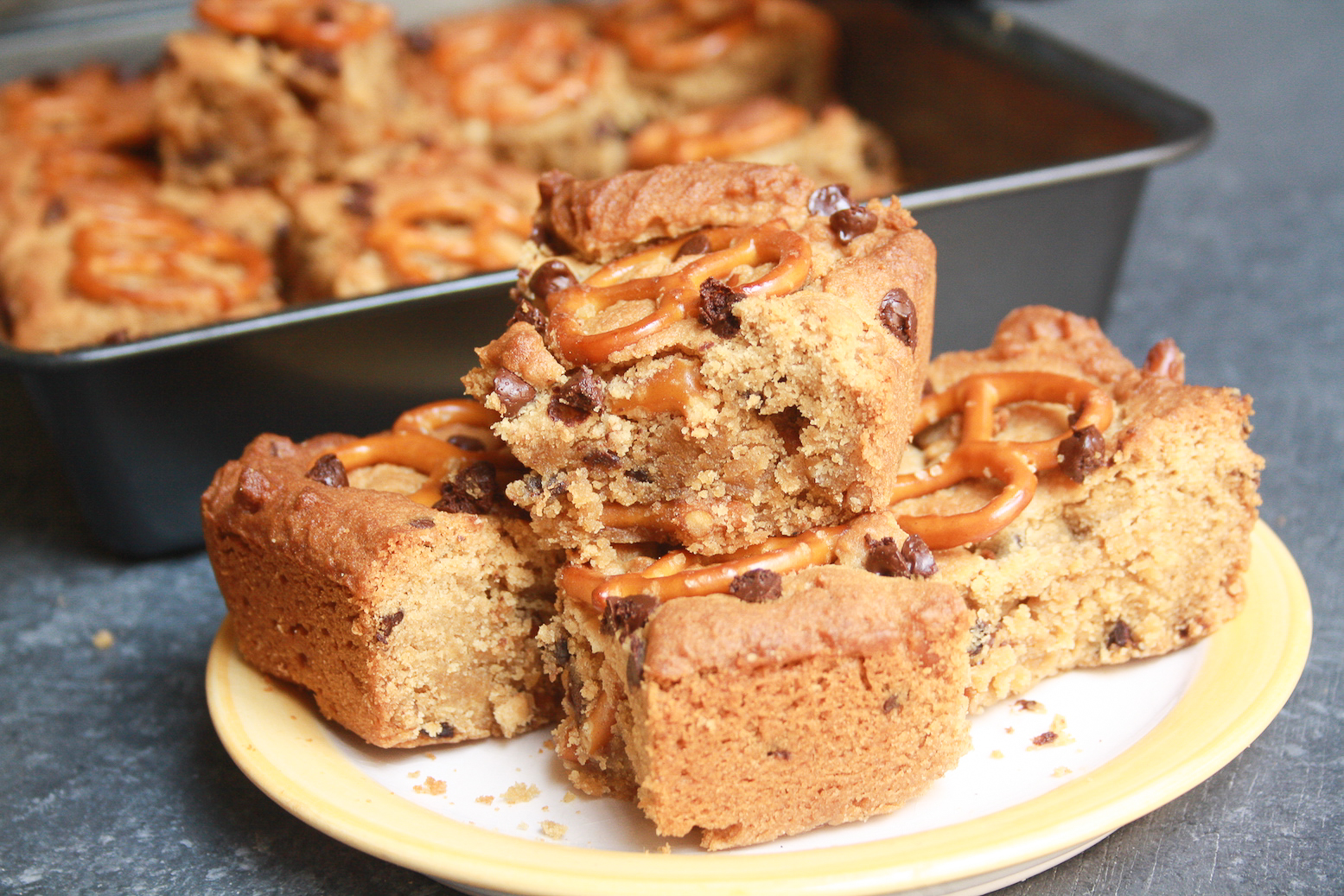 They are soft, chewy, buttery and somehow retain the cookie-like denseness that you're craving. Bursting with peanut-y flavours, salty pretzel bits and dark chocolate that work so well together, I don't know why this epic combination hasn't made an appearance in my kitchen earlier.
So good.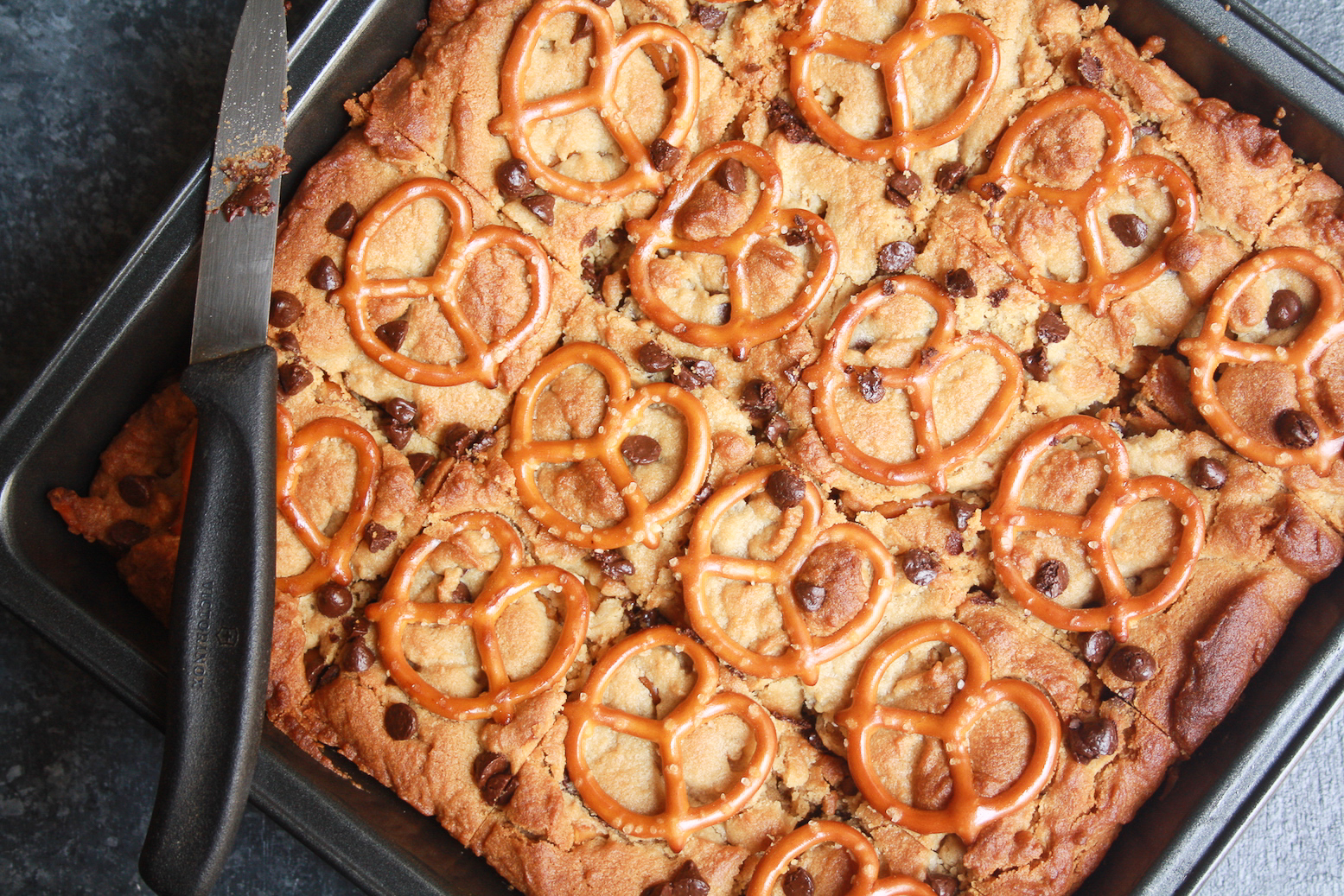 This is basically a doubled version of my favourite classic peanut butter cookie recipe, because I wanted super tall, thick cookie bars. The dough, once ready, is bunged right into the pan with no chilling or anything, baked and sliced, much like a cake. It's a cookie cake. All our dreams have come true.
These bars need to be cooled before they can be sliced, because the pretzel bits make it harder to cut into them and any bigger pieces might lead to breakage. Not a terrible thing, but try and ensure your pretzels are chopped into tiny bits.
Crusty on the outside, chewy on the inside, these cookie bars are going to be made again and again and again. And then again. Go bake!

Peanut Butter Pretzel Cookie Bars
Soft, chewy peanut butter cookie bars filled with lots of salty pretzels!
Author:
The Desserted Girl
Ingredients
2 and ¾ cups regular/all-purpose flour
1 tsp baking soda
1 tsp baking powder
¼ tsp salt if using unsalted butter
200 gms butter, at room temperature (3/4 cup)
1 cup brown sugar
2 tbsps caster sugar
2 eggs at room temperature
2 tsps vanilla extract
1 cup creamy peanut butter
1 cup pretzels, chopped into small bits
½ cup dark chocolate chips
Instructions
Sift the flour, baking soda, baking powder and salt (if using). Set aside.

Preheat the oven to 180 C and lightly grease an 8" square baking pan.

Beat the butter and sugars till pale and fluffy. Add the eggs and beat well.

Add the vanilla and peanut butter and beat until smooth and combined.

Fold in the flour mixture, then stir in the pretzels and chocolate chips. The dough will be thick and sticky.

Transfer the dough to the baking pan, smooth the top and press more pretzels and chocolate chips on the surface. Bake for 20 to 25 minutes until the top has browned, the edges are crusty and a toothpick poked in the center comes out clean. Allow to cool before slicing. Enjoy!