I call dibs on this entire bowl of dip. This creamy, zingy, garlicky, jalapeño dip that is just waiting for crispy lavash and my eternal love.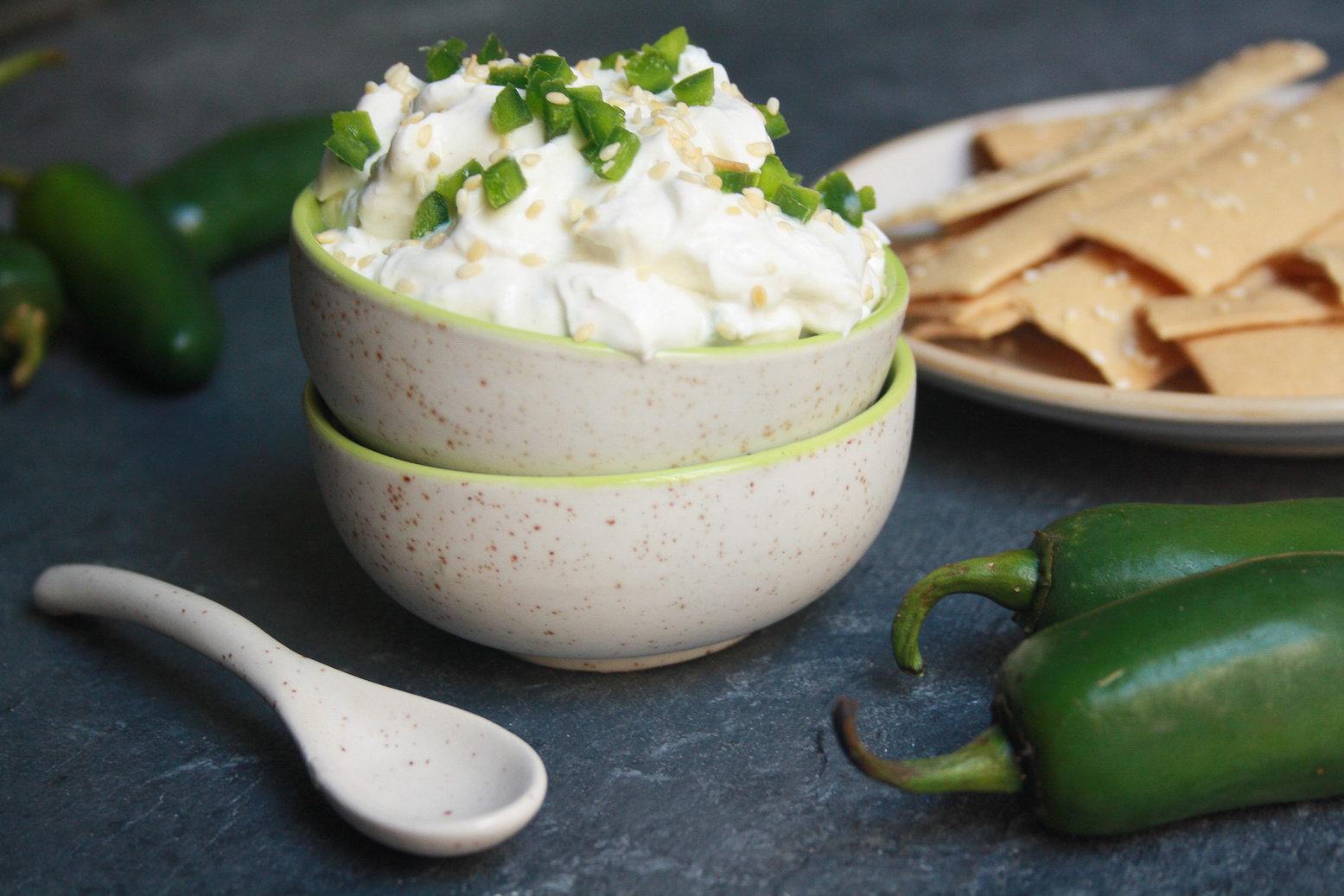 And because it's made with mostly hung curd and just a bit of cream cheese, it's totally justified to be making this every day. Tiny bits of spicy jalapeños, freshly crushed garlic and really, very little else.
It's light, it's creamy and it's probably what a cloud would taste like?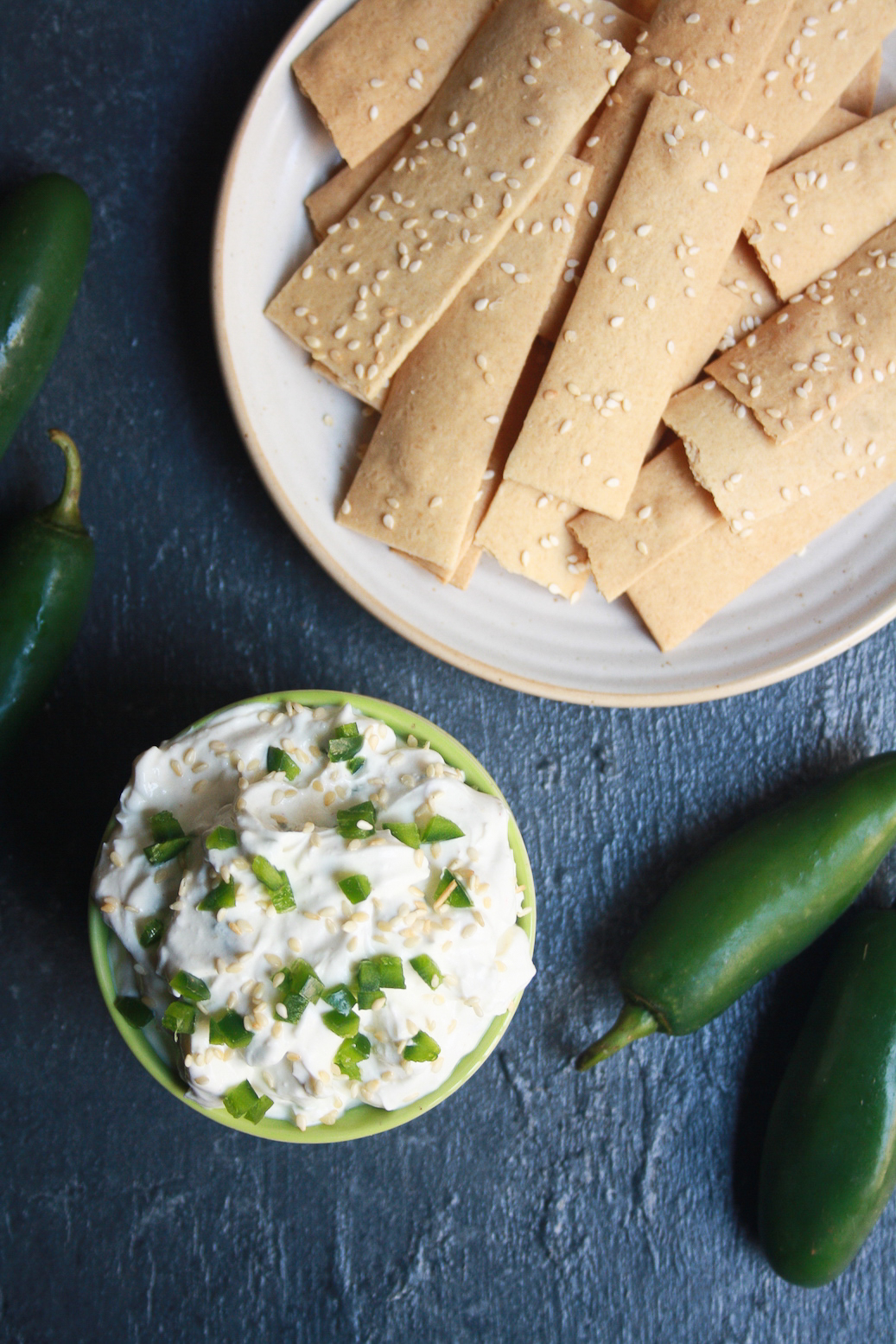 I love a hung curd dip so much, I couldn't wait to play around with its flavours a bit. This version would actually go great with sliced veggies, tortilla chips, or even sort of slathered onto crusty bread. Homemade pita chips would be great too! It makes the most incredible snack, and you don't necessarily have to guilt trip yourself afterward, because even the little bit of cream cheese in it is totally optional. Hung curd for the win.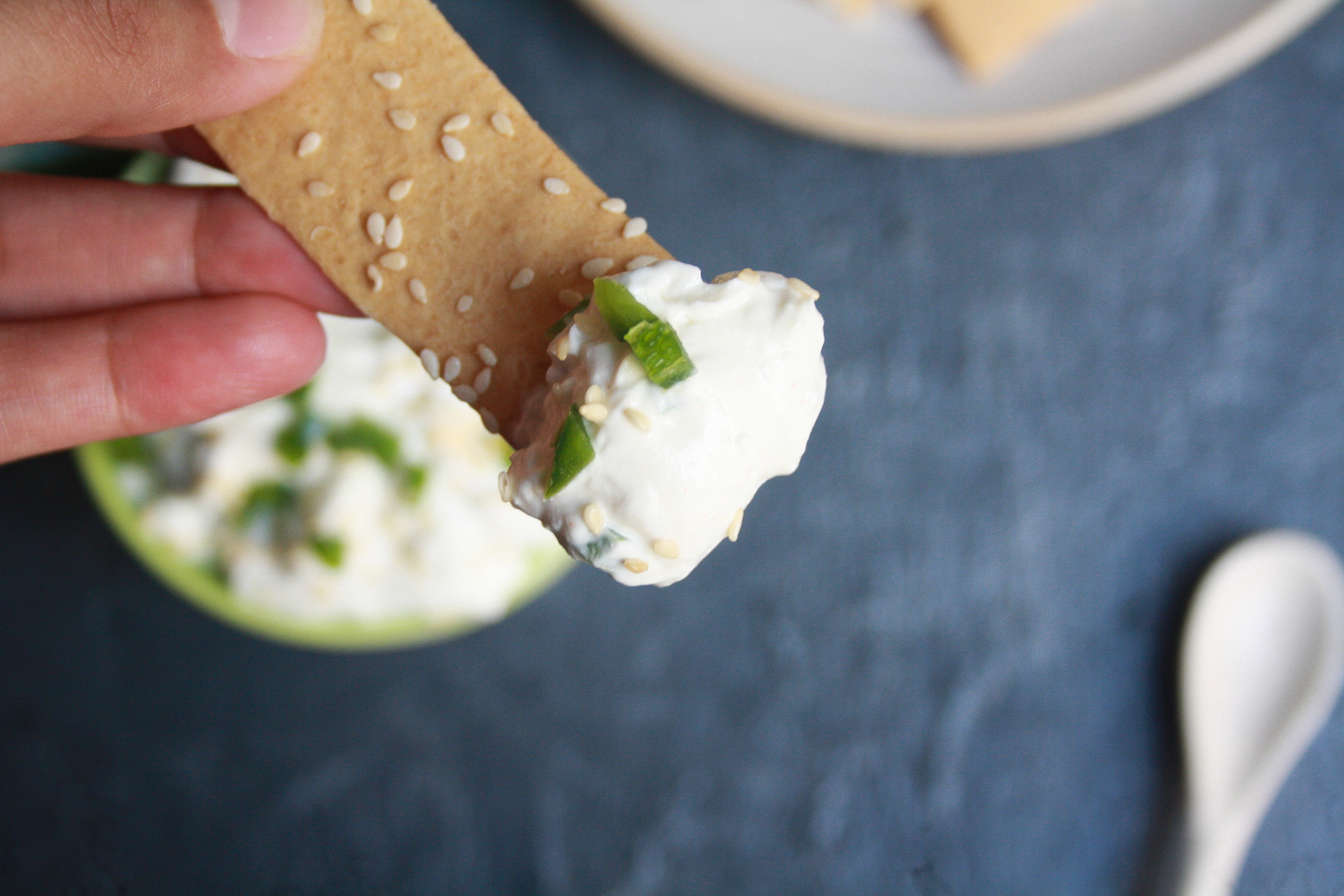 I used just one jalapeño, but use as many as you like. Add more seasonings if you like, I went with just a bit of salt and then scattered on the crunchy sesame seeds that some of the lavash left behind. You can do no wrong. Just make sure the curd is hung for at least 4 hours, you need all that water to drain out so the dip isn't a goopy mess. Other than that, the world is your oyster 😀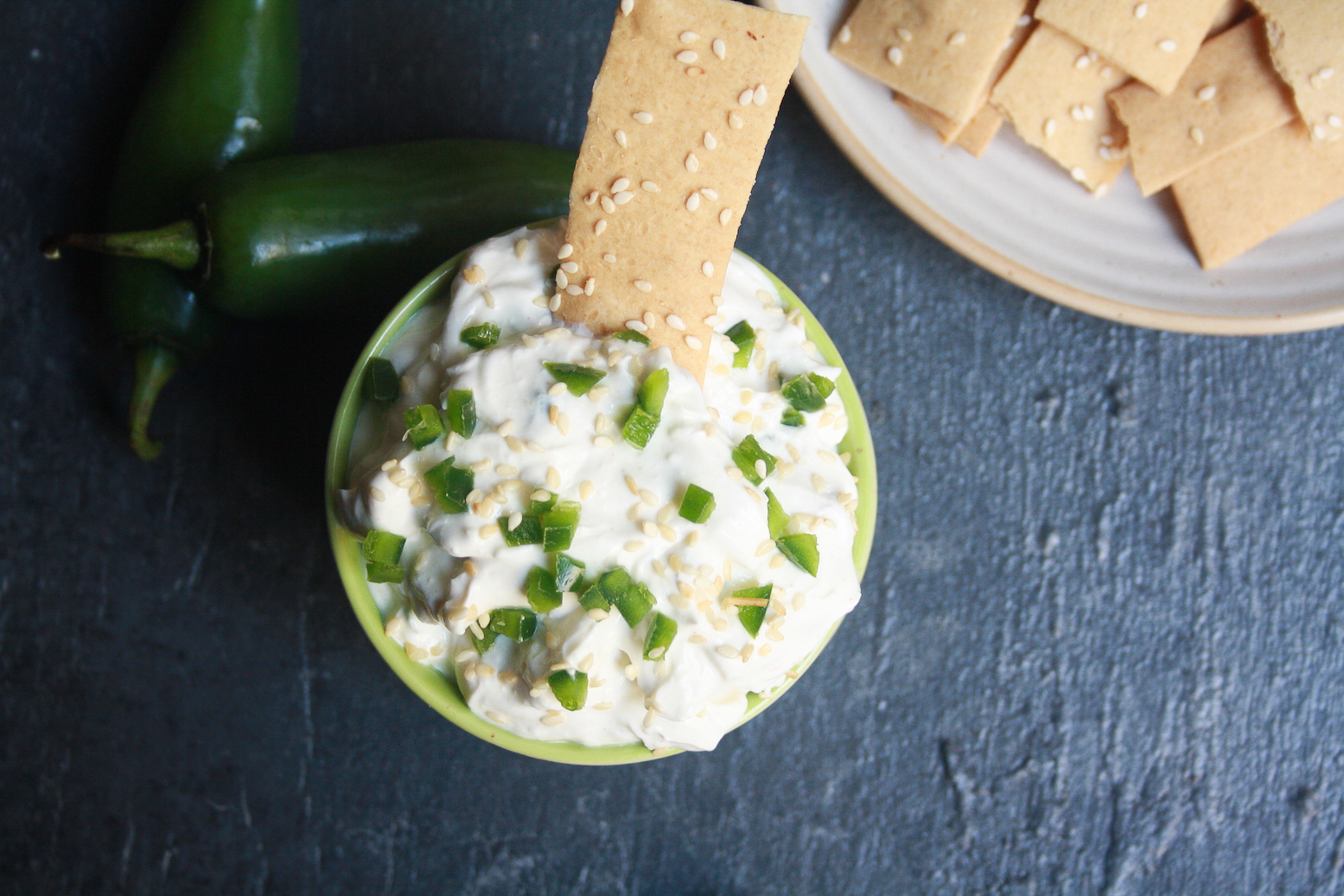 You should totally make this. Now now now.

Lightened-up Jalapeno Cheese Dip
A creamy jalapeno dip made mostly with hung curd and fresh garlic!
Author:
The Desserted Girl
Ingredients
400 gms plain curd/yoghurt (about 2 cups)
¼ cup cream cheese
1 jalapeno, deseeded and finely chopped
3 cloves garlic, peeled and crushed
Salt, to taste
Instructions
In a thin muslin cloth, hang the curd for 4 to 5 hours at least, until all the water has drained out. Place a small bowl under the curd bundle to catch the liquid.

Transfer the thickened curd to a small bowl and add the remaining ingredients. Mix well.

Chill for 15 minutes to allow the flavours to blend, and keep chilled until ready to serve. Eat with lavash, sliced veggies, pita bread, or whatever your favourite dip fixings are!
Notes
*Prep-time does not including time taken to drain the yoghurt completely or chilling time.