I have a three-quarters full bottle of stout in the fridge that I don't know what to do with. Drinking it as is, the way it was meant to be consumed, still doesn't appeal to my taste buds. All that I can think of, is to make another batch of brownies. Worse things have happened.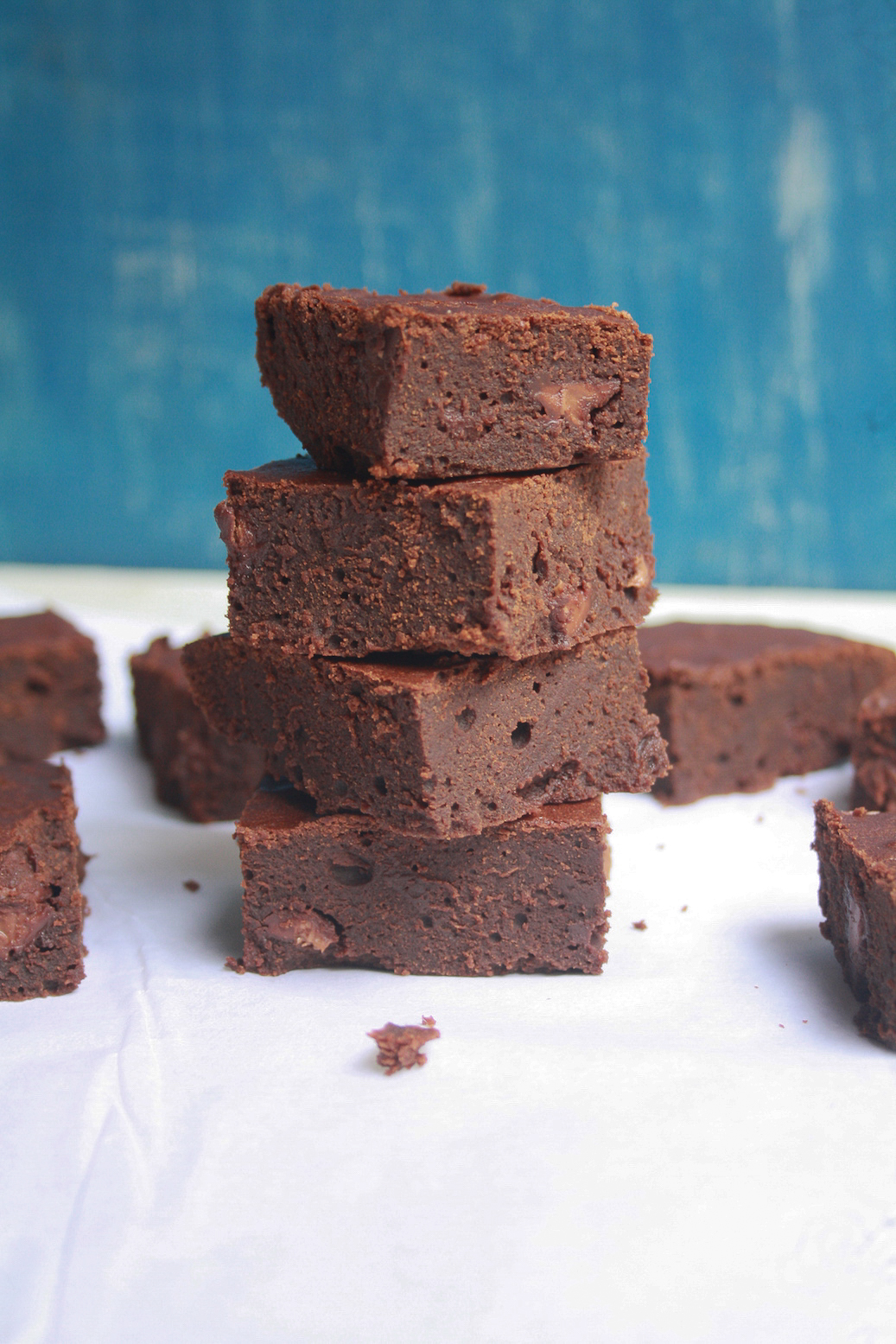 Inspired by this stout laden cake, and these eternal brownies, there is a triple chocolate, stout-laden heaven in this version. Melted chocolate, cocoa and milk chocolate chips all sitting inside one dense, chewy, fudgy brownie.
Let's do this 🙂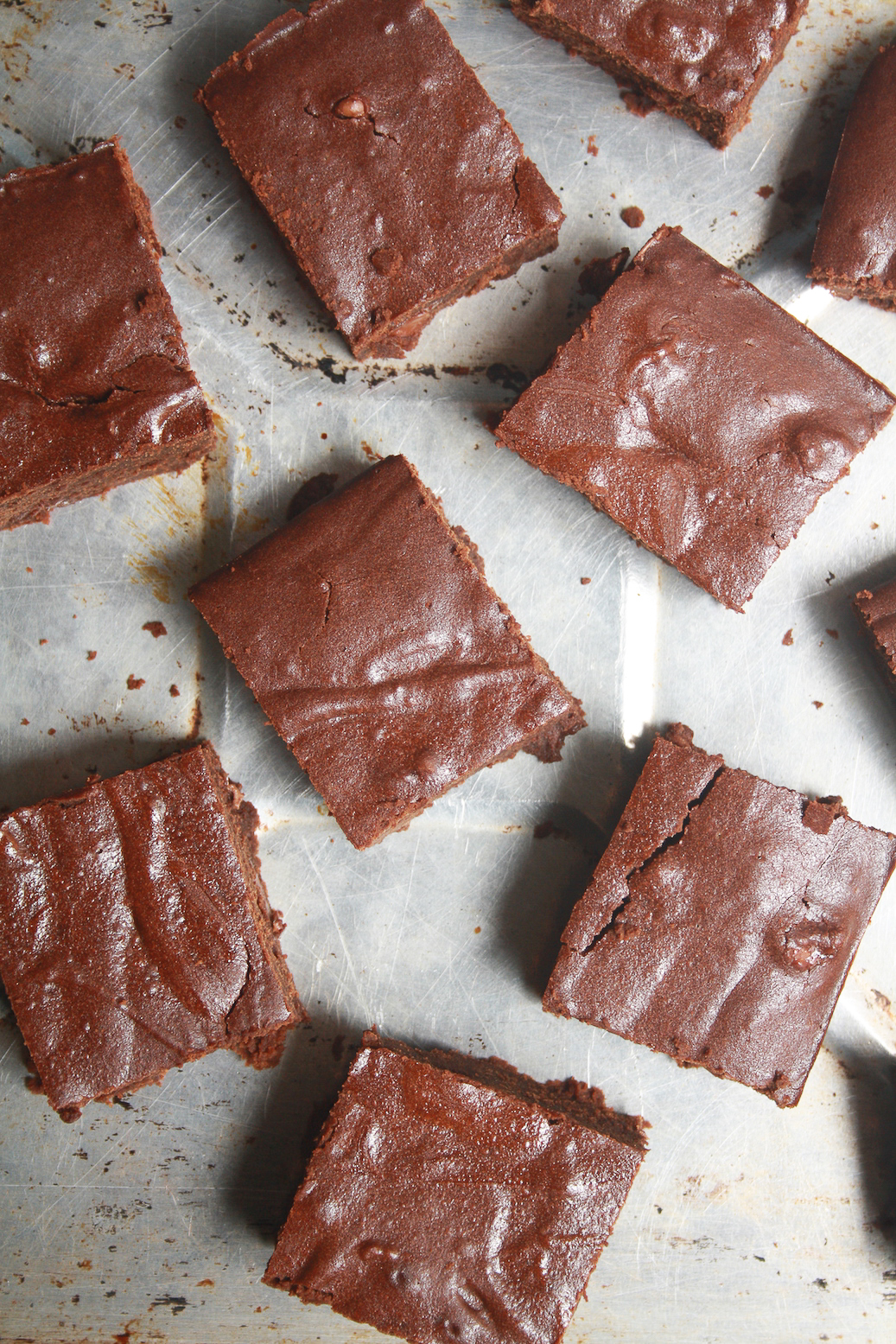 These brownies have a little more flour than I would usually use, because I wasn't sure how fragile the batter would be with all that stout in it. As a result, they aren't super gooey, but denser, darker and more flavourful thanks to the beer. Feel free to reduce the flour if you like, taking care to let the brownies cool completely before cutting into them, so they don't fall apart.
The stout, I'm pleased to say, is actually very noticeable in its rich, complex flavour. It's just mixed in while the butter and chocolate melts, which means the recipe is still straightforward with no additional steps. Alcohol and milk together does cause some curdling though, but nothing to panic about. The chocolate chips are of course optional, but highly recommended because they leave melty, gooey spots through the brownies, and I'm not sure who would complain about that.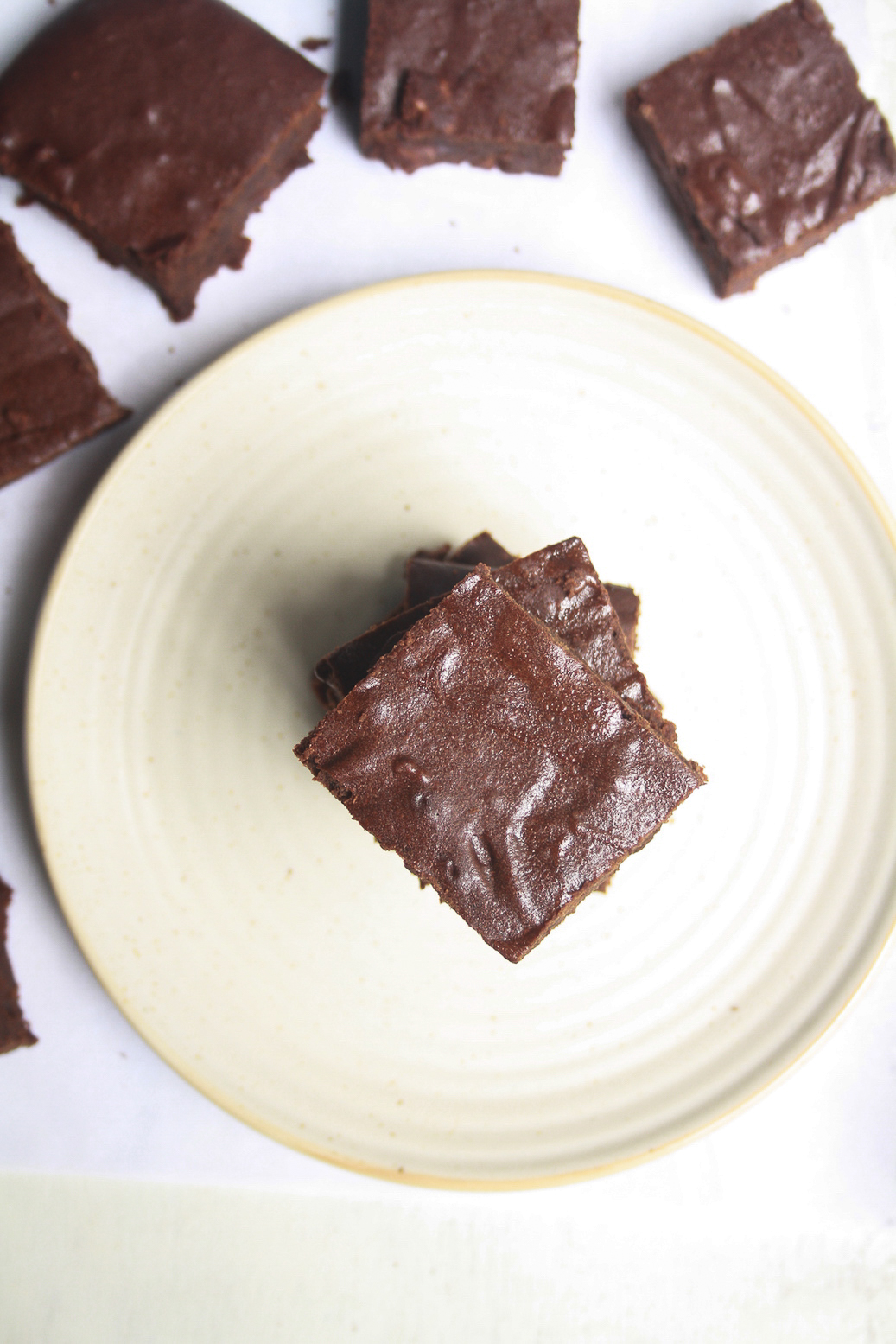 The batter comes together quickly so these can easily be whipped up on a weeknight while you wait for the weekend to finally arrive. I don't think a Wednesday gets better than that 🙂

Triple Chocolate Stout Brownies
Chewy, fudgy brownies filled with stout and lots of chocolate!
Author:
The Desserted Girl
Ingredients
170 gms roughly chopped dark cooking chocolate, room temperature
6 tbsps (85 gms) butter
¼ cup cocoa powder
1 cup stout
½ cup caster sugar
2 eggs
1 tsp vanilla extract
¾ cup flour (reduce to ½ cup for slightly gooey brownies)
Pinch of salt, if using unsalted butter
½ cup chocolate chips, optional
Instructions
In a bowl set over a saucepan of simmering water, melt the chocolate, butter, cocoa and stout. The stout will cause the butter to curdle a bit but the mixture will smoothen out quickly. Stir frequently till melted through and set aside to cool for a few minutes.

Preheat the oven to 180 C and grease a 10x6 or 8x8 baking dish.

In a large bowl, beat the eggs, sugar and vanilla till pale and frothy. Stir in the melted chocolate mixture, then fold in the flour (and salt, if using), taking care not to over-mix.

Fold in the chocolate chips, then spoon the batter into the baking dish and even the top. Bake for 25 to 30 minutes until a toothpick comes out with only a few moist crumbs.

Allow to cool for a couple of hours so that you can cut the brownies easily. Enjoy!