The Desserted Girl has turned three! Apparently three years in the blogosphere is also the time I cross over straight into full-blown adulting with these carrot cake inspired, refined sugar-free cookies.
Let's celebrate adulthood, folks 😀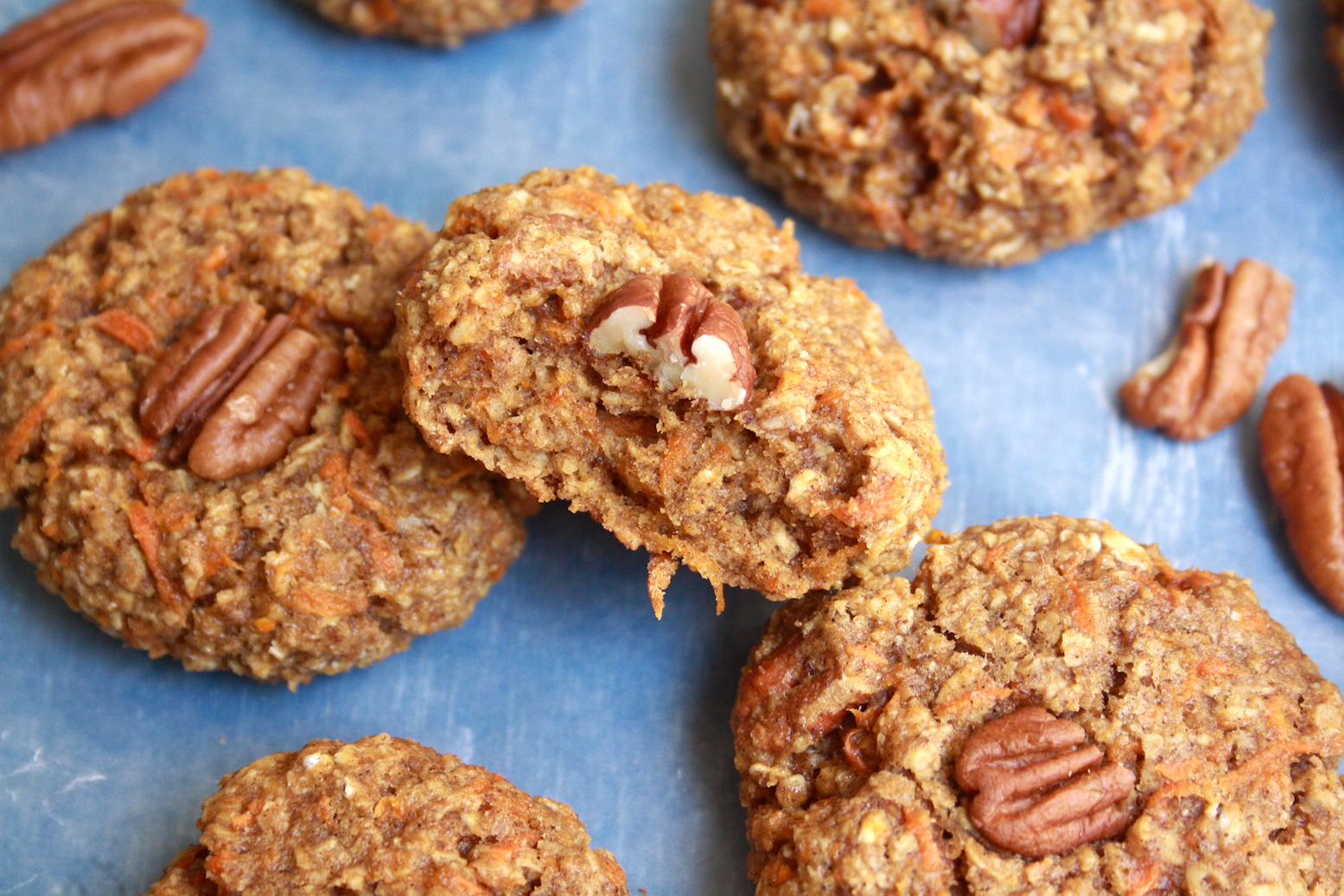 Soft and chewy oat cookies with wholewheat flour, a wee bit of butter and grated carrots to make us all feel very, very good about cookies. I just realised this is my third consecutive cookie recipe, great things happen when you don't plan them 🙂
Plenty of cinnamon gives these cakey cookies a new lease on life and pecans (which I amazingly added under no pressure) lend texture and general awesomeness.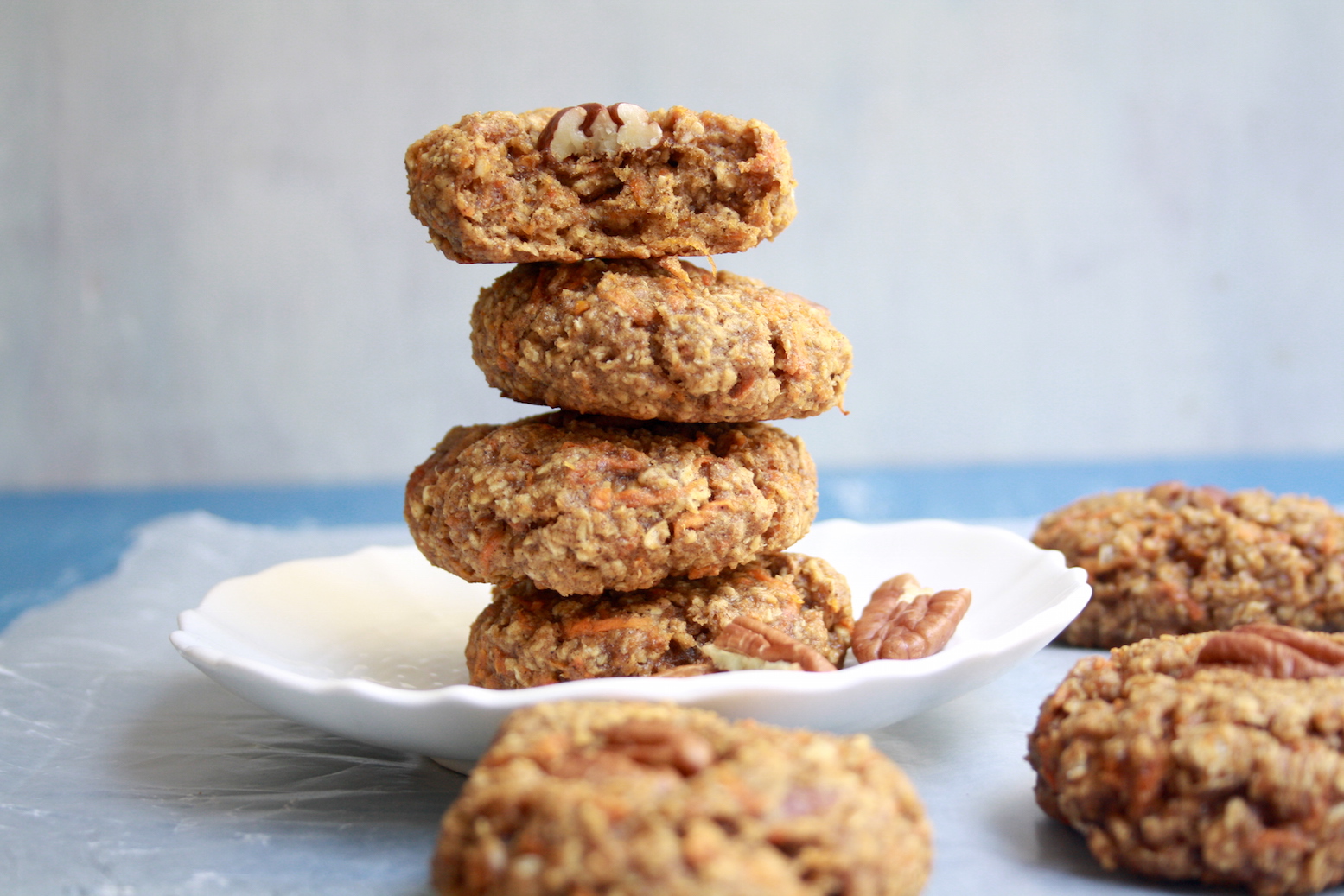 I think it's safe to assume that there will be many grown-up, adulthood approved recipes on this blog from here on, because guess who's started to fall in love with them!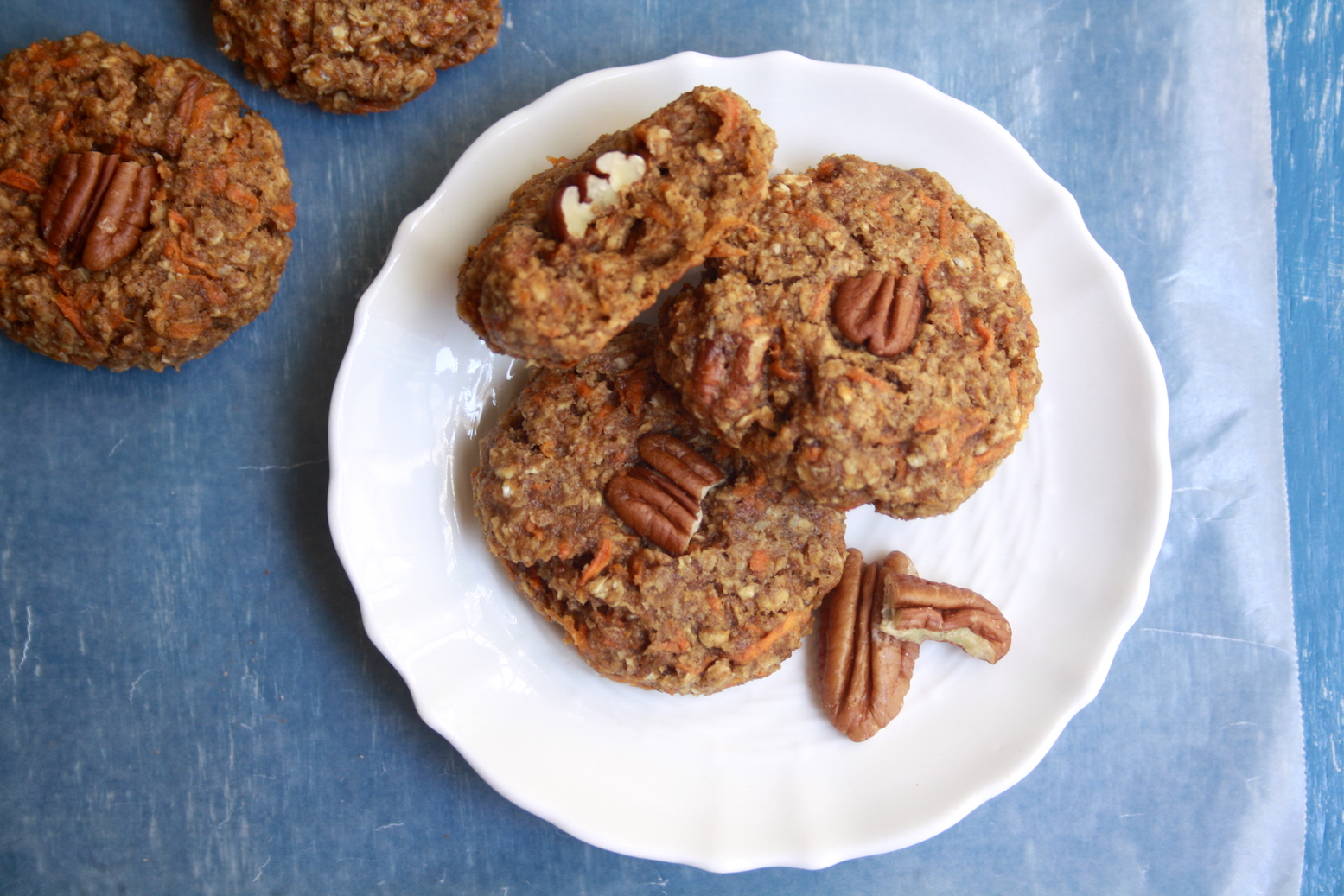 Both the pecans and the little white plates are from my recent trip to London which I still owe you guys a post about! I'm actually off to Thailand on Monday with my oldest friends in the world (so excited!!) so there will be two travel posts coming soon, but before that, let's eat cookies!
This recipe from Amy's Healthy Baking looked like a great way to make some look-good, feel-good dessert and chances are, you'll have everything you need on hand. Honey is a great substitute for the maple syrup and you need no further sweetening, so yay 😀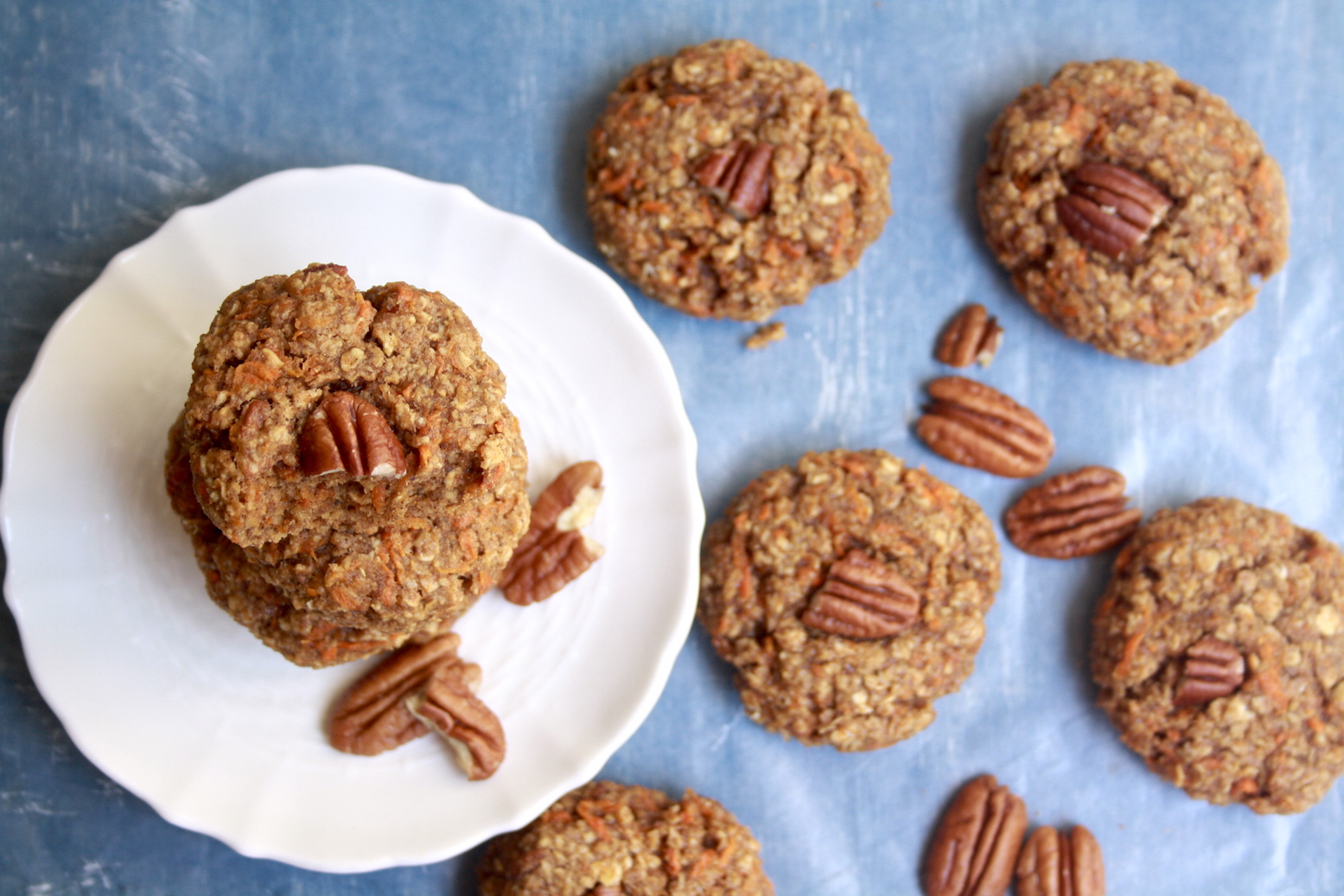 The dough comes together quickly, but chilling is mandatory because it's fairly wet. Bake for longer if you like your cookies crunchier and they taste completely insane reheated just a bit in the oven before serving. Also maybe serve them with vanilla ice cream? Or is that against the rules of adulting? Or do we get to make our own?
Have a cookie and let me know.

Carrot Oat and Pecan Cookies (Sugar-free)
Hearty, soft and chewy carrot cookies made with oats, wholewheat flour, lots of cinnamon and no refined sugar!
Author:
The Desserted Girl
Ingredients
1 cup instant oats
¾ cup whole wheat flour
1 and ½ tsps baking powder
1 and ½ tsps cinnamon powder
Pinch of salt, if using unsalted butter
2 tbsp butter
1 egg at room temperature, lightly beaten
1 tsp vanilla extract
½ cup honey
¾ cup grated carrot (from 1 medium carrot)
Handful of chopped pecans, walnuts or almonds, optional
Instructions
In a large bowl, stir the oats, flour, baking powder, cinnamon and salt, if using. Set aside.
In a microwave-safe mixing bowl, melt the butter and allow to cool for a few minutes. Add the egg and vanilla and mix well.
Add the honey and mix till completely combined. The mixture will turn translucent and amber coloured. Fold in the flour and oats mixture till combined.
Finally fold in the carrots and nuts. Cover the bowl with clingfilm and chill for 30 to 40 minutes.
Preheat the oven to 160 C and grease a baking tray or line with a silicone sheet.
Form equal-sized balls of the chilled cookie dough, press a pecan piece on top if you like and flatten slightly. Bake for 15 minutes, or 20 minutes for a crunchier cookie. Serve warm!
Notes
*Prep time includes chilling time